Disney is one of the most popular wedding themes in recent years, and for good reason! From Cinderella to Ariel, there is a princess for everyone.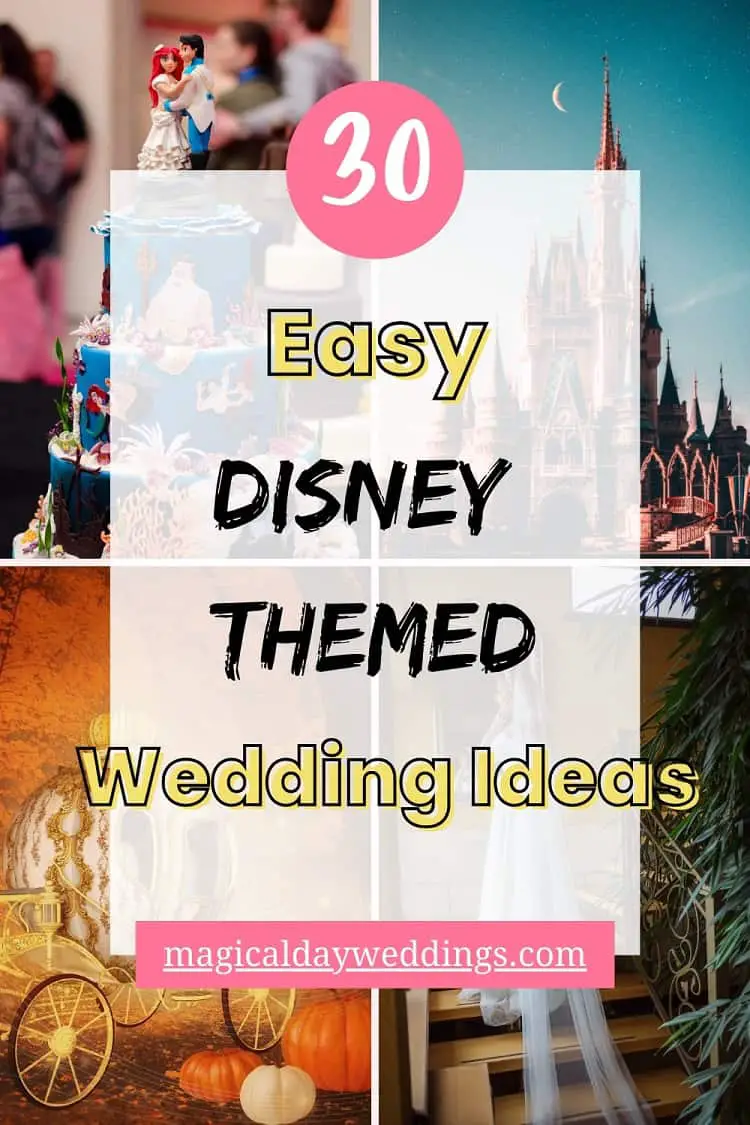 If you're looking for inspiration on how to tie your love story with the Disney Princesses, then this list will help you out.
We have compiled 30 easy Disney-themed wedding ideas that are perfect for any couple. These ideas include everything from DIY projects to decorating tips.
So if you're ready to get started planning your magical wedding day, keep reading
Disney Weddings: 30 Easy Disney Themed Wedding Ideas
There is nothing more romantic than a classic Disney love story, so what better than to have a Disney-themed wedding?
Disney's stories are like no other, and if your love story is as magical as those of a Disney princess, then you are going to need an equally magical and charming wedding!
We've put together 30 easy Disney-themed wedding ideas (see also: Wedding Ideas To Match The Season)that will help make your dream come true.
Whether it's a Cinderella-inspired wedding or a princess ballroom, these ideas will take your wedding from good to great.
You shall go to the ball! — or wedding in this case! Wedding invitations are a super important part of planning a wedding – how else will your guests know where to be and when to be there?!
You can find Disney-inspired wedding invitations online from places such as Etsy, where people make beautiful handmade invitations taking inspiration from the Disney Classics.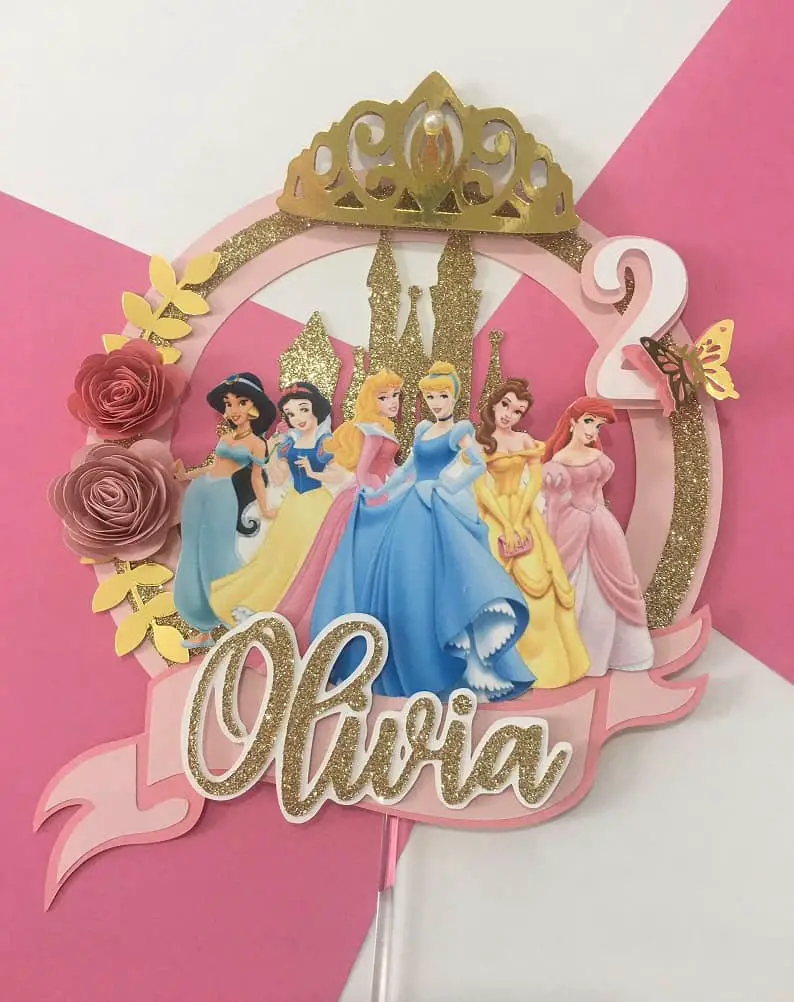 A wedding cake topper is one of the most essential parts of any reception. It is the first thing your guests see after they walk through the door, and should reflect who you are and your wedding theme.
You can find cake toppers made to look like your favorite Disney Prince and Princess to add a touch of magic to your cake!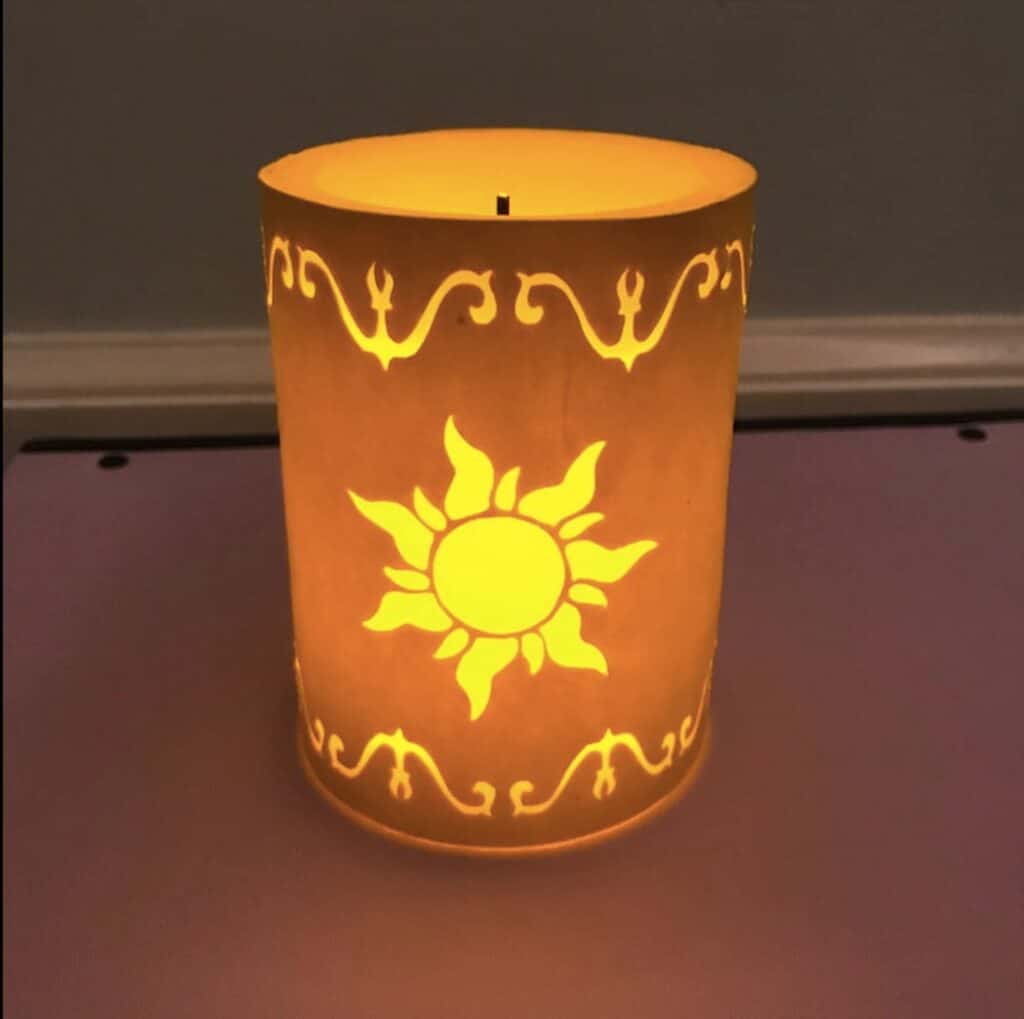 One of the most romantic scenes in the Disney movie Tangled is the lantern scene.
Why not take inspiration and create your own beautiful floating lanterns that you and your guests can release into the sky?
These lanterns would be perfect as a subtle tribute to the film, while also adding some fun to your wedding day.
If you want to give something special away at your wedding, why not do something unique and creative?
Find Disney-inspired wedding favors on Etsy, where people sell adorable Disney items including pins, mugs, mouse ears, keychains, and much more.
These would be the perfect wedding favors to give to your guests as a thank you for attending your wedding!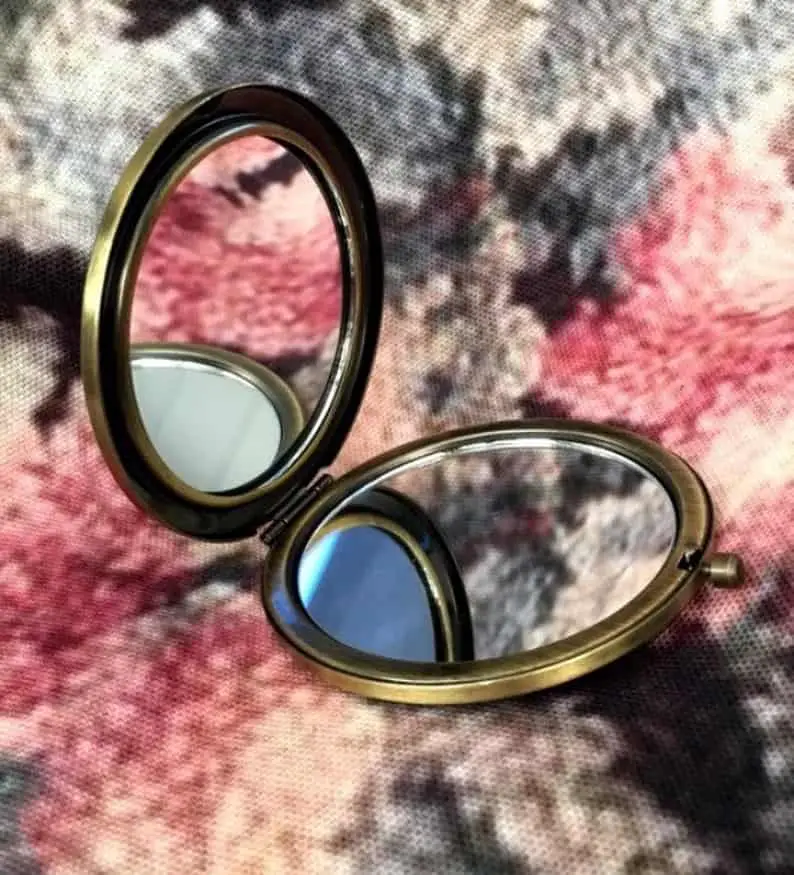 Many wedding photographers choose to snap some pictures of yourself and your bridesmaids getting ready, and a great way to include a sprinkle of Disney magic is to find yourself a Beauty and the Beast-inspired mirror.
This can be used in the pictures and will truly make you feel like the princess that you are!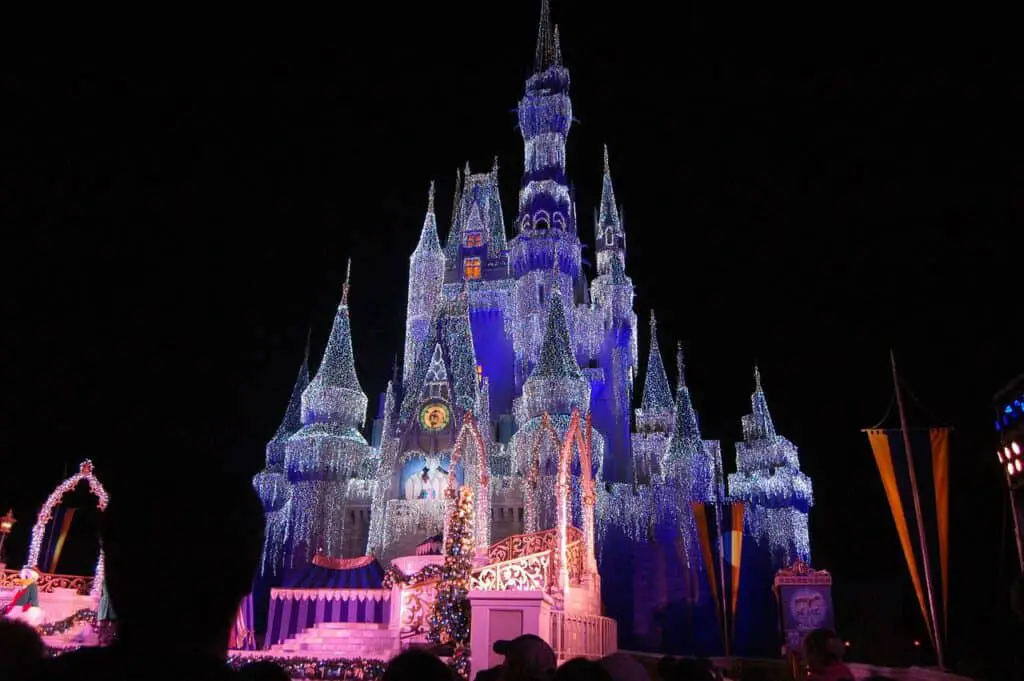 What could be more magical than being married in a castle?
Holding your wedding in a castle will allow you to play out your fairy-tale dreams and will also make for some rather beautiful and timeless wedding photos!
Castles are available for rent all over the world, so finding one near you shouldn't be too hard.
If you're looking for a bit of romance and adventure, an enchanted forest wedding venue might just be the place for you!
Imagine walking down the aisle under the stars with twinkling lights strung up all around the trees. The rustic setting will provide the perfect backdrop for your big day.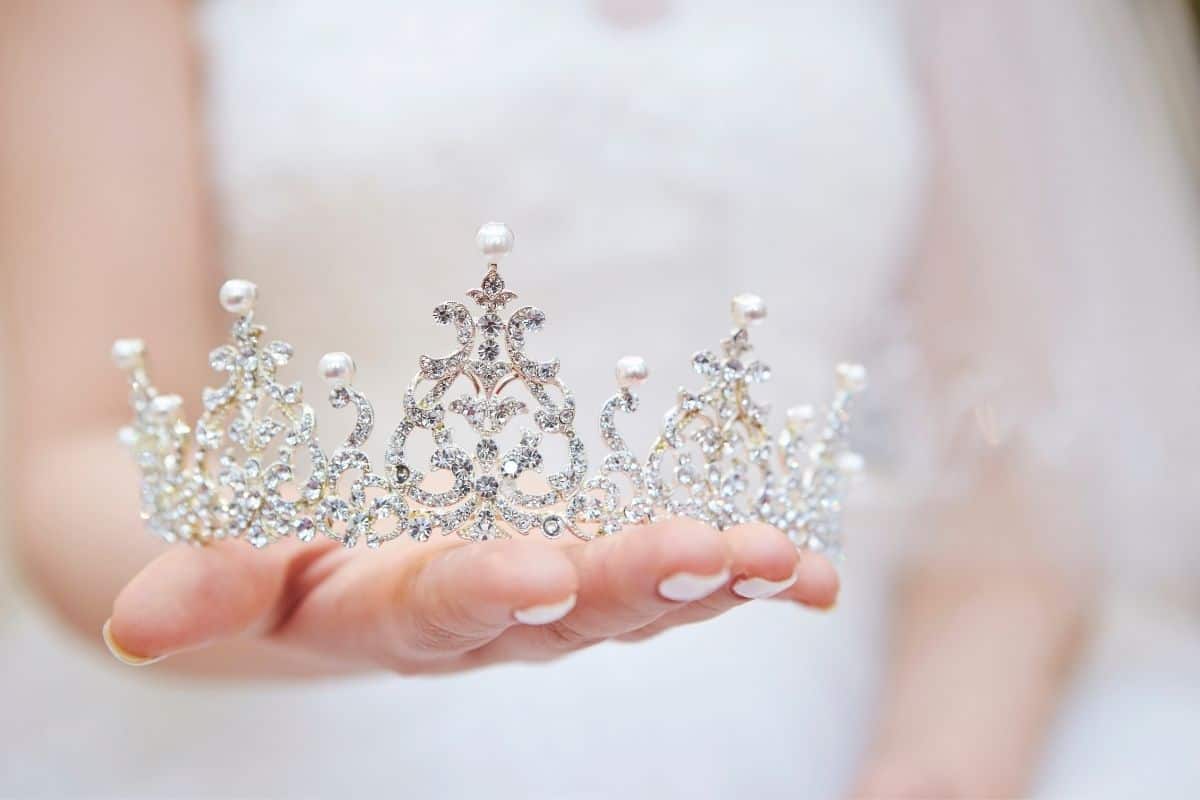 If you want to feel like a true Disney princess then you are going to need a crown of course!
You can find some truly beautiful and unique hand-crafted tiaras in places such as Etsy, which will fit perfectly on your head as well as complement your wedding dress beautifully.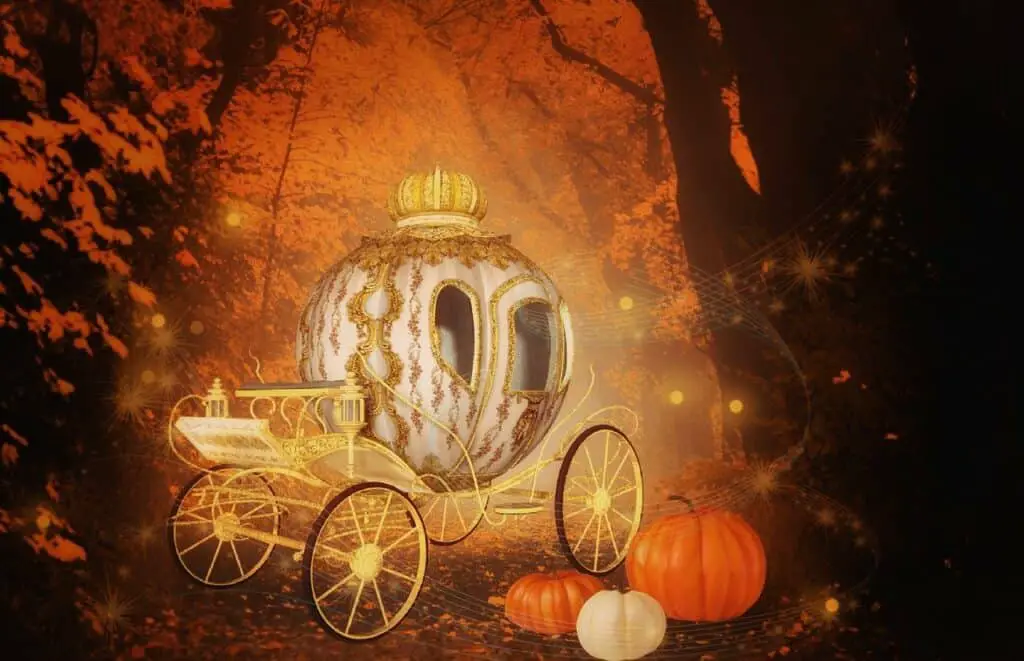 Nothing says "I love you" quite like a horse-drawn carriage!
You can hire a horse-drawn carriage for your wedding ceremony and reception, which will ensure that you have a memorable start to your marriage.
What more could make you feel like Cinderella herself than finding yourself in a horse-drawn carriage?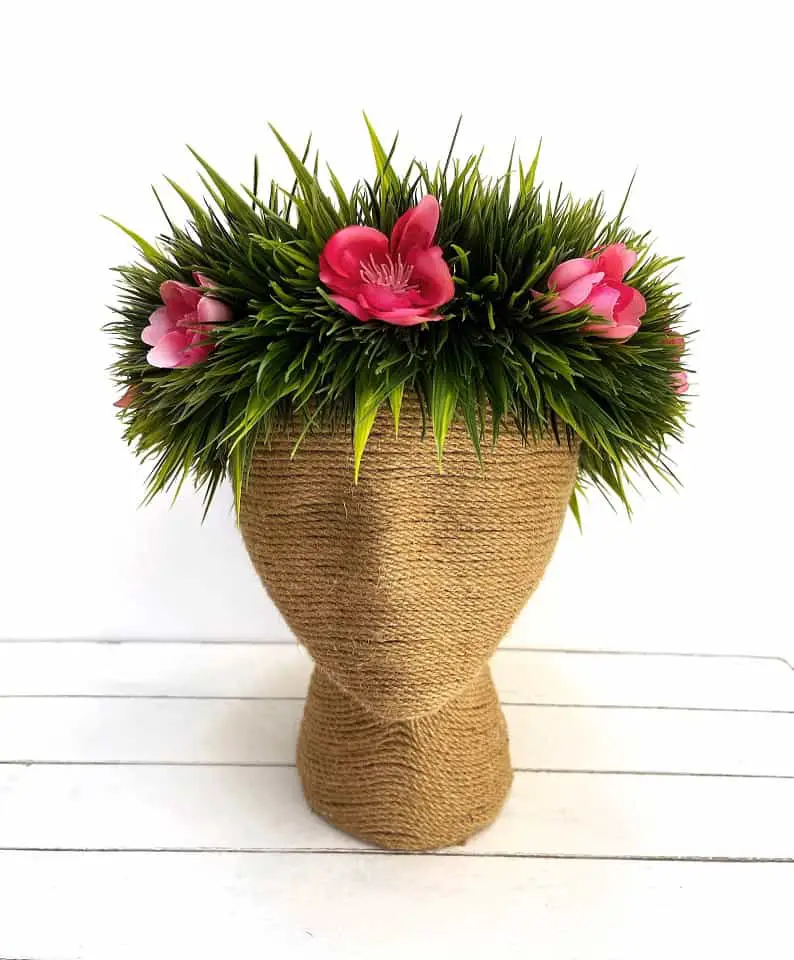 A flower crown is always a lovely addition to any bride's hair, but if you want to really get into the spirit of your wedding, why not go for a floral crown inspired by the character from Moana?
This would be a wonderful way to show off your love for this animated classic.
This is also a unique way you can style yourself or even your bridesmaid's hair!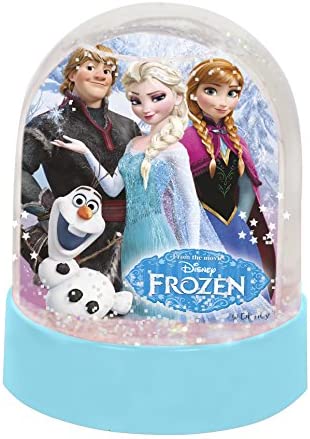 There are so many things about Elsa from Frozen that we absolutely adore.
From her gorgeous gown to her ability to control ice and snow, everything she does is simply stunning.
A snow globe would be the perfect centerpiece for your wedding tables! Especially if it was filled with glittery snowflakes.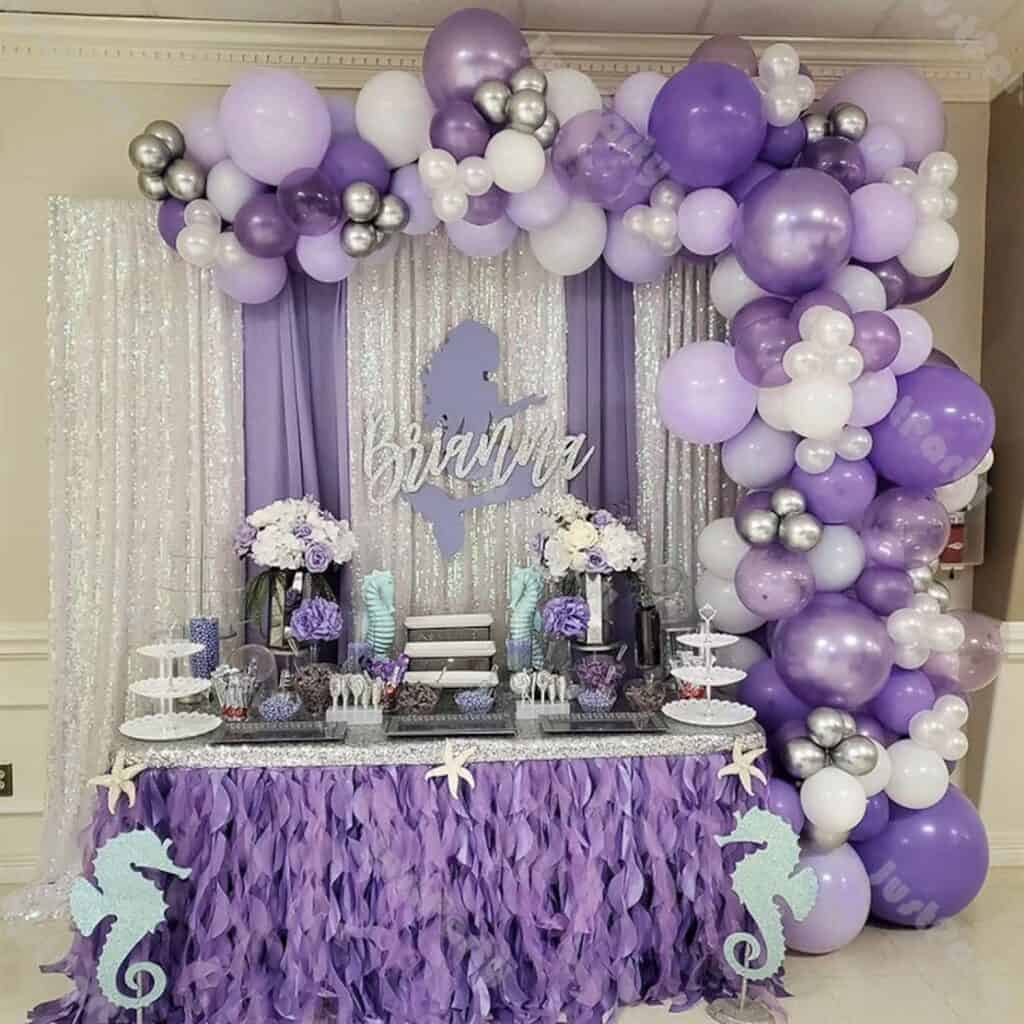 One of the most beautiful parts of the animation in Tangled is all the stunning purple-toned flowers!
If you want to be wedded beneath an arch then why not decorate it with flowers that look like they were taken from the movie?!
You can even use these ideas to create arches for each table at your wedding.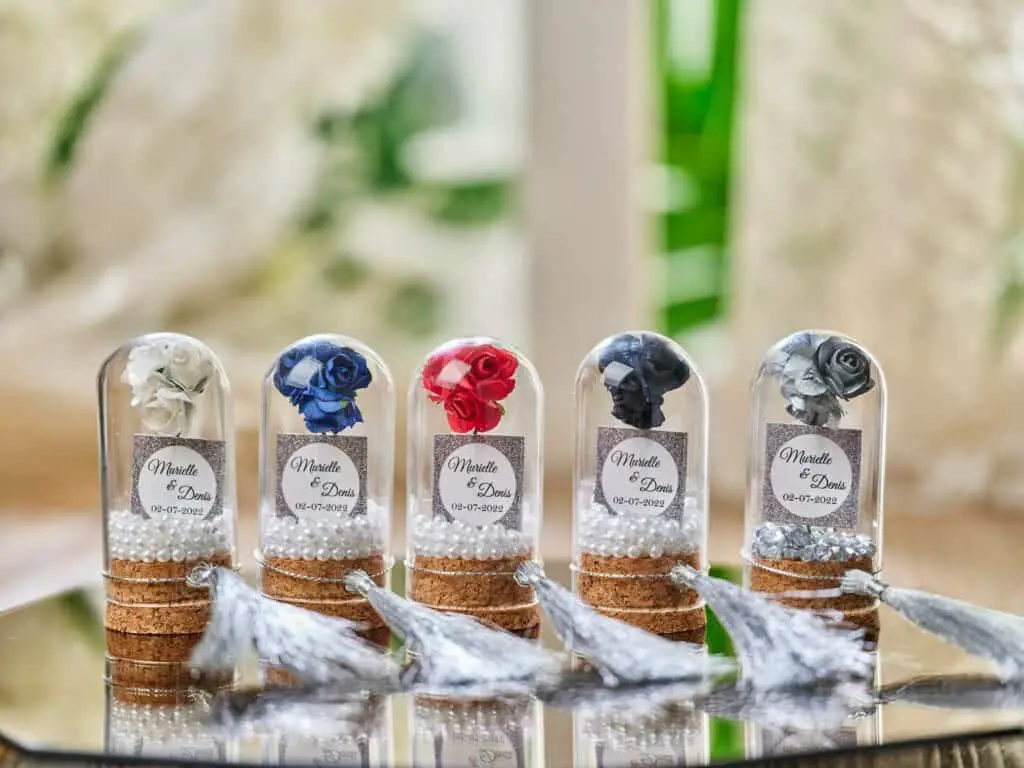 Beauty and the Beast has one of our favorite stories of them all, and what better way to celebrate your love story than with a table centerpiece that looks like the rose in the glass case from the movie?
We especially love how Belle's rose fits right in with the idea of love and romance!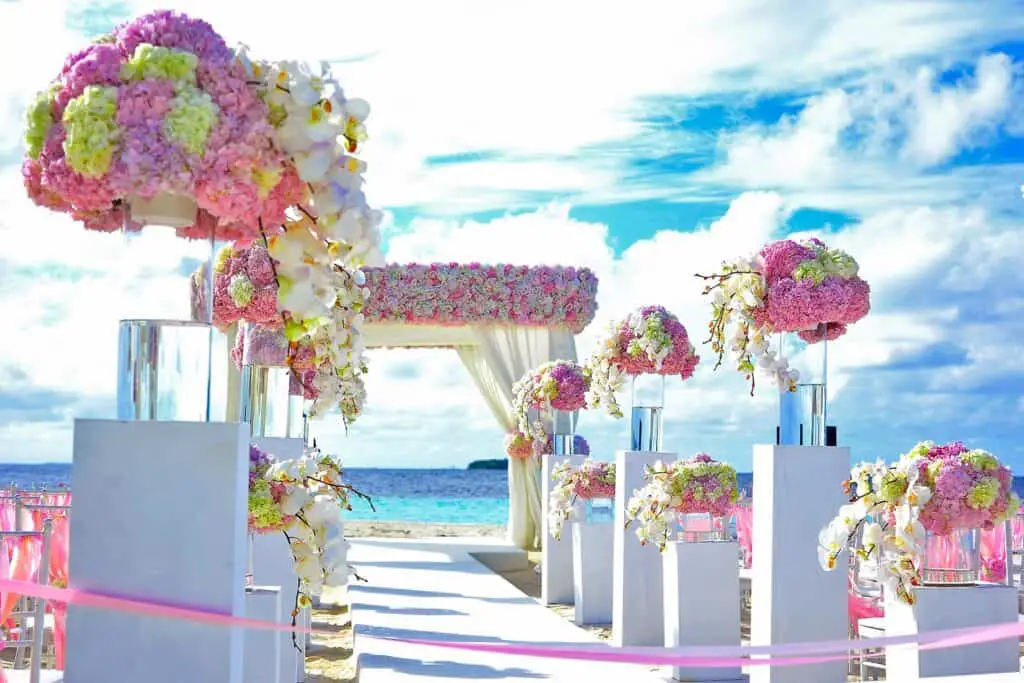 You could feel like the little mermaid at your own beachside nuptials, where you and your new hubby can take a romantic stroll along the shoreline before saying your vows.
This will be a gorgeous background for all of your photos too!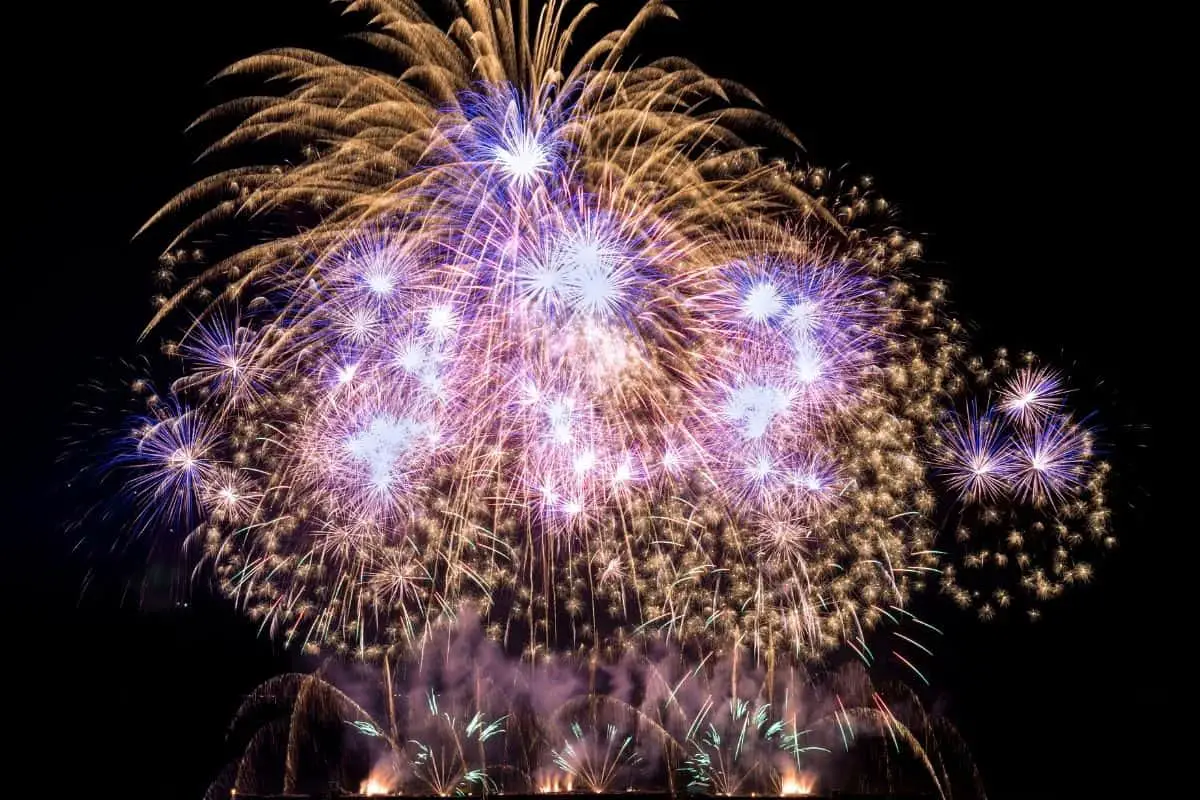 Disney is well known for their magnificent firework displays – so much so that it is their intro to every movie!
So why not recreate this magic for your big day? You can hire a fireworks display for your wedding ceremony and/or reception, which will add a touch of sparkle to your special day.
We all know that Disney princesses wear the most beautiful of dresses, so why not take inspiration from their attire to dress your bridesmaids?
You can choose to take inspiration from one princess or multiple and let their costumes influence the dresses you choose for your bridesmaids!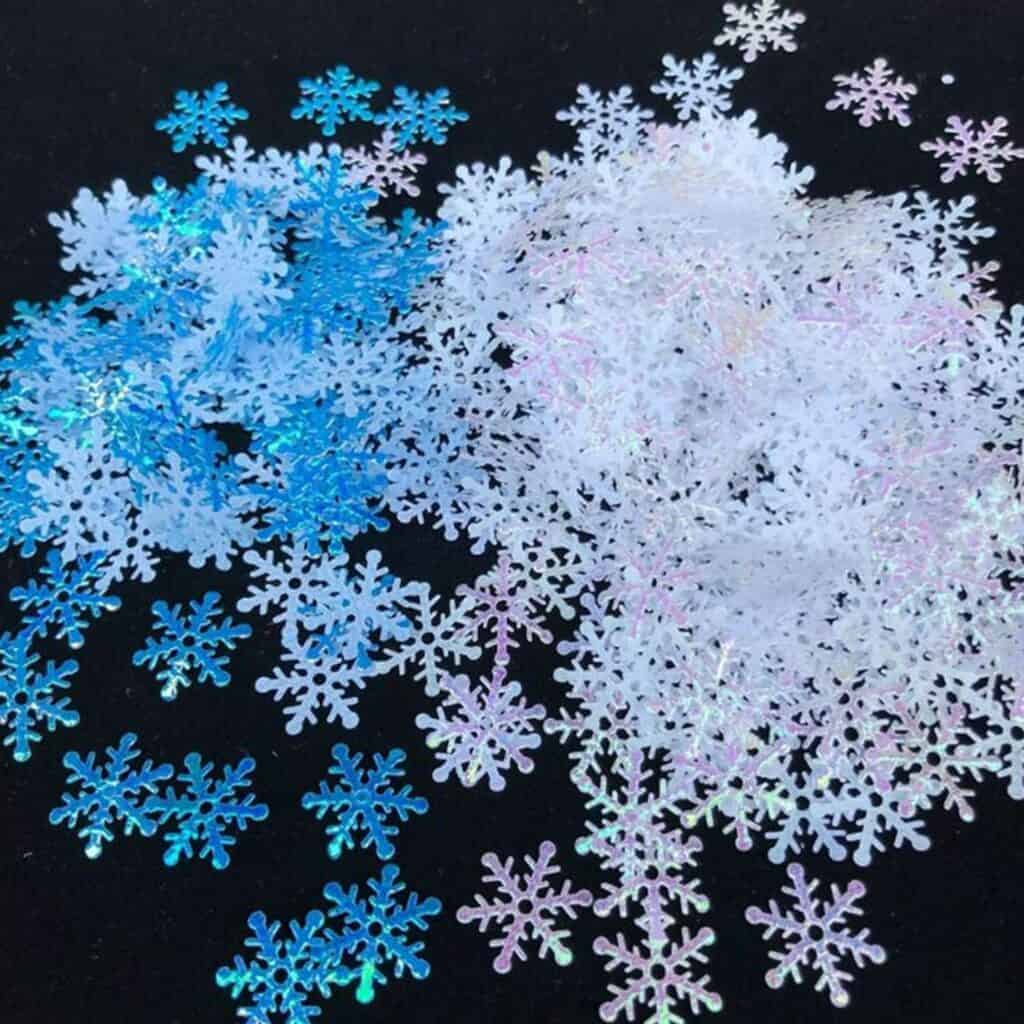 Instead of the traditional flower petals being thrown after your marriage, why not find some little snowflake confetti to feel like you are in the movie Frozen?
It will definitely make for a fun photo opportunity!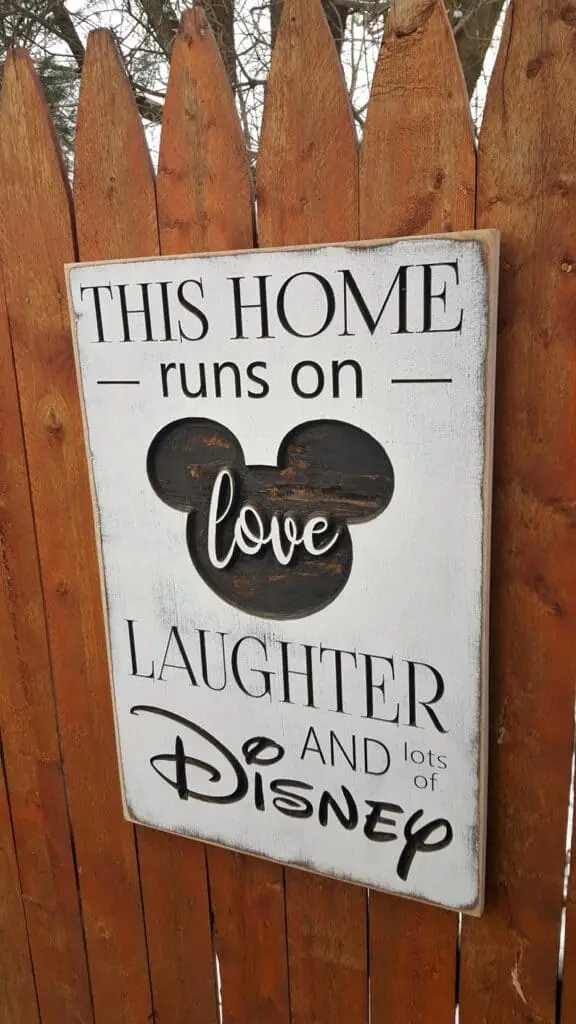 A 'Love' sign in the classic Disney font is the perfect way to express how much you love each other on your wedding day! It will also look great as a backdrop to your wedding pictures too.
This can be a subtle nod to your love of Disney if you didn't want your theme to be too over the top! Small words written in the Disney font will work just fine!
If you're looking for something different for your photo booth, why not have a Disney-themed one instead?
Your guests will enjoy posing with their favorite characters and having their pictures taken against a backdrop of your choice.
This will be a fantastic way to keep your guests entertained, and you will have so many fun photos to look back on!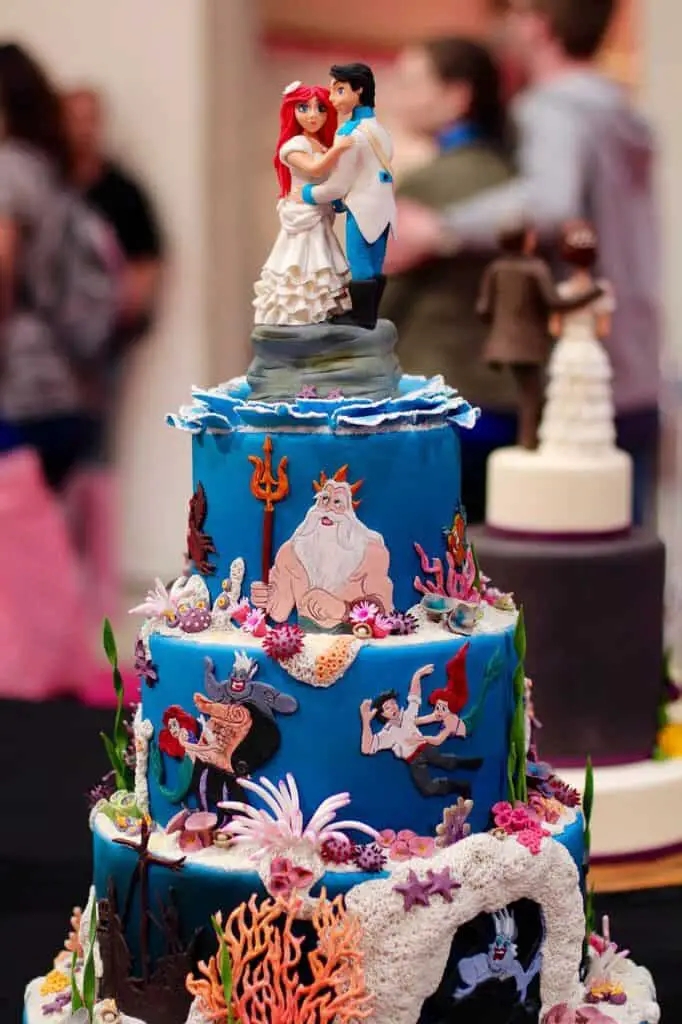 It's no secret that Disney movies are filled with delicious desserts, and there's nothing more magical than a cake decorated to look just like its namesake!
This is such a simple idea, but it will certainly wow your guests. Why not have a wedding cake designed after your very favorite Disney movies?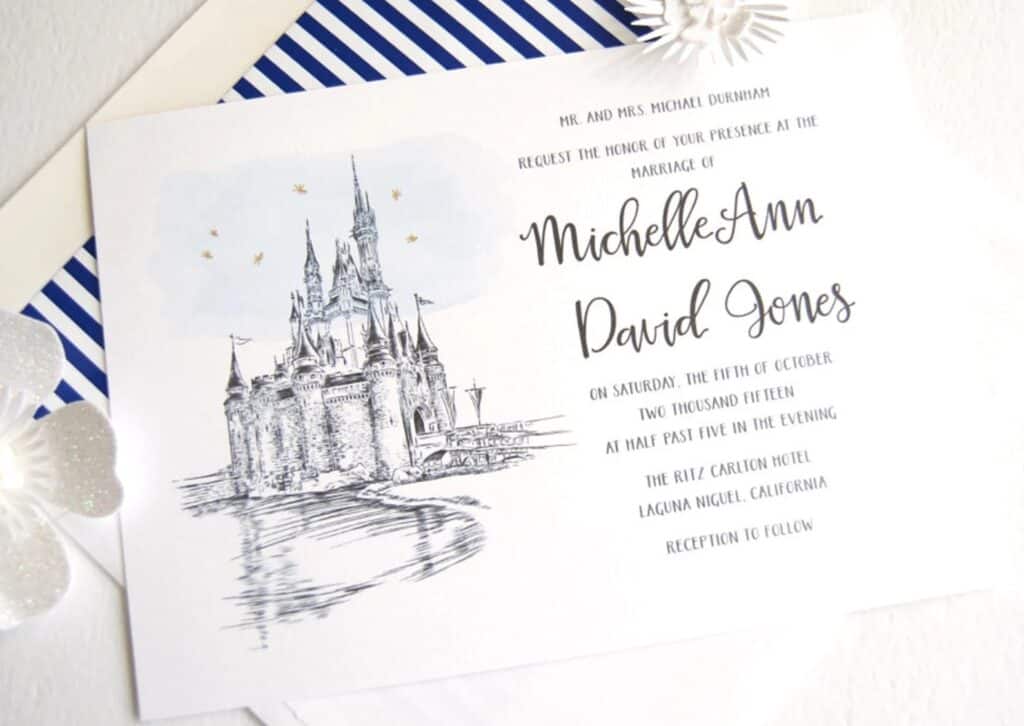 Cinderella's castle is one of the most iconic buildings in Disney history, and if you're getting married at Walt Disney World Resort, why not use the invitation design to represent your venue?
Guests will surely appreciate receiving a unique invitation that represents your special day.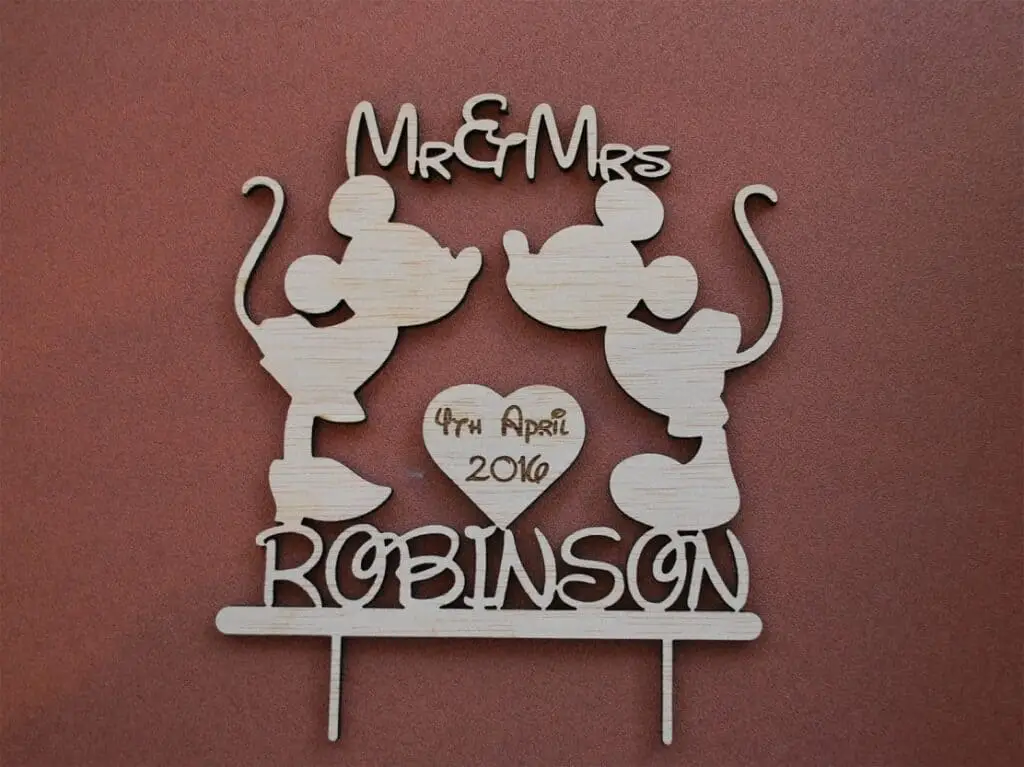 Walt Disney was famous for his character designs, and he even had a hand in designing Mickey Mouse himself!
If you want to pay homage to him, why not create your own cake topper out of fondant and place it on top of your wedding cake?
The beauty of these centerpieces is that they don't need any kind of floral arrangement; simply placing the character figurines on top of a vase makes for a stunning centerpiece!
You can find beautiful figurines online for around $10-25!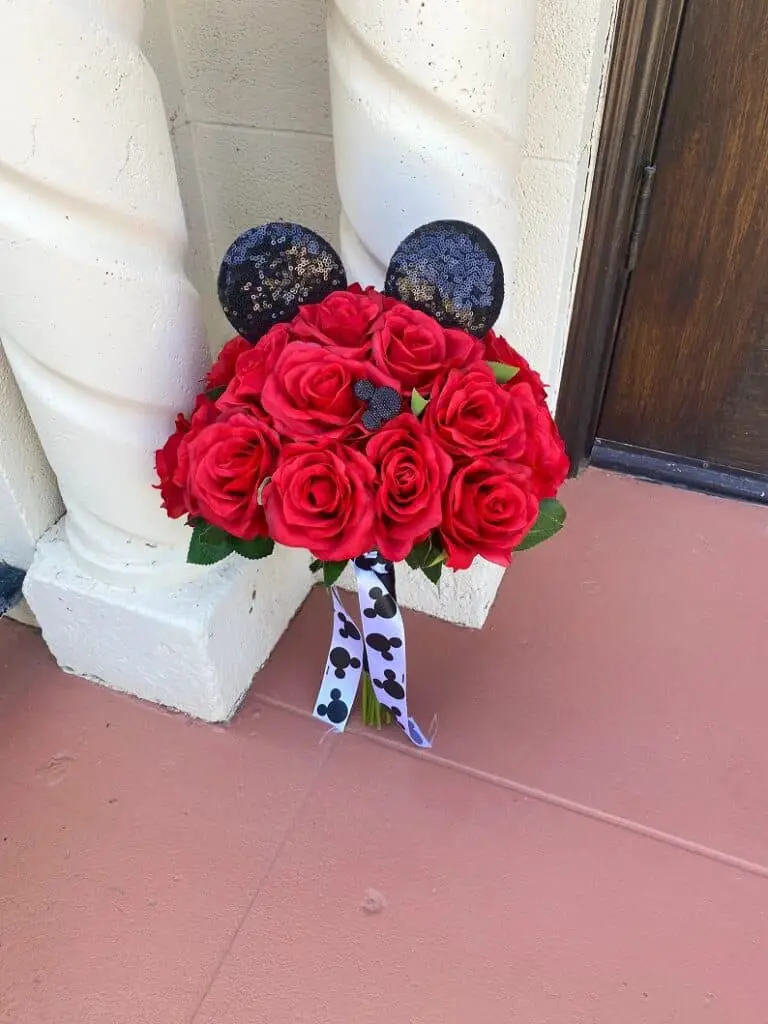 There are plenty of ways you can incorporate Disney into your wedding decor without going overboard.
For example, you can include small bouquets of flowers in the shape of your favorite Disney character, or you could even use the color scheme from your favorite Disney movies!
Why not create gorgeous floral bouquets that look like they are from a scene straight out of a Disney film!
It would be an amazing addition to your wedding table decorations, or for you to hold as you walk down the aisle!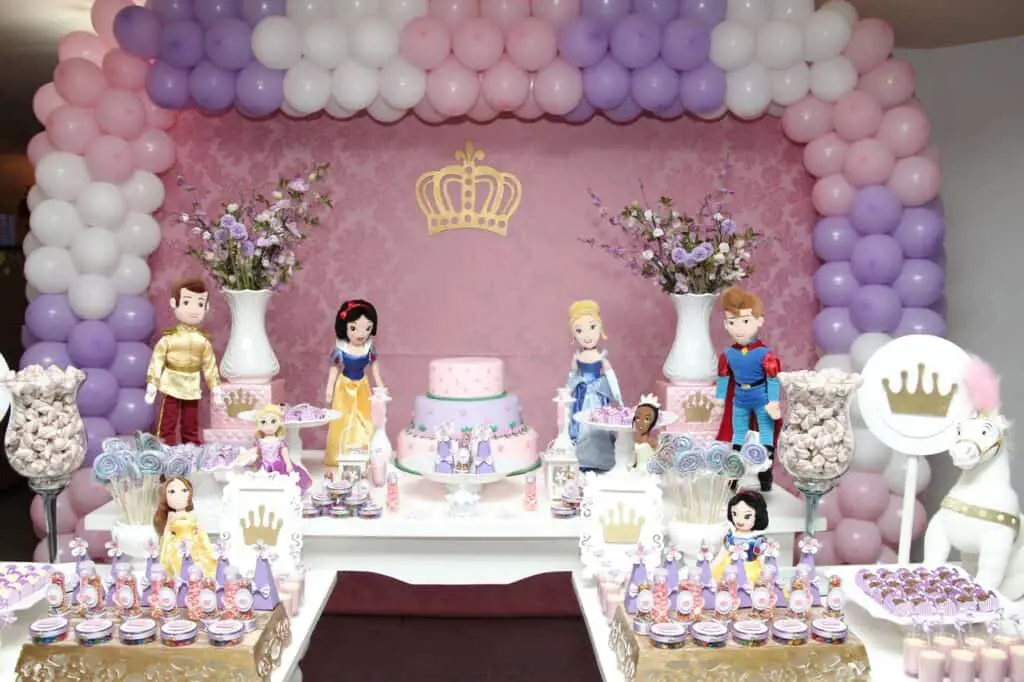 Every wedding needs decorations so why not make yours Disney-themed? There are plenty of items available online that you can purchase and customize to fit your style.
From garlands to banners, you'll find everything you need to make your wedding truly memorable.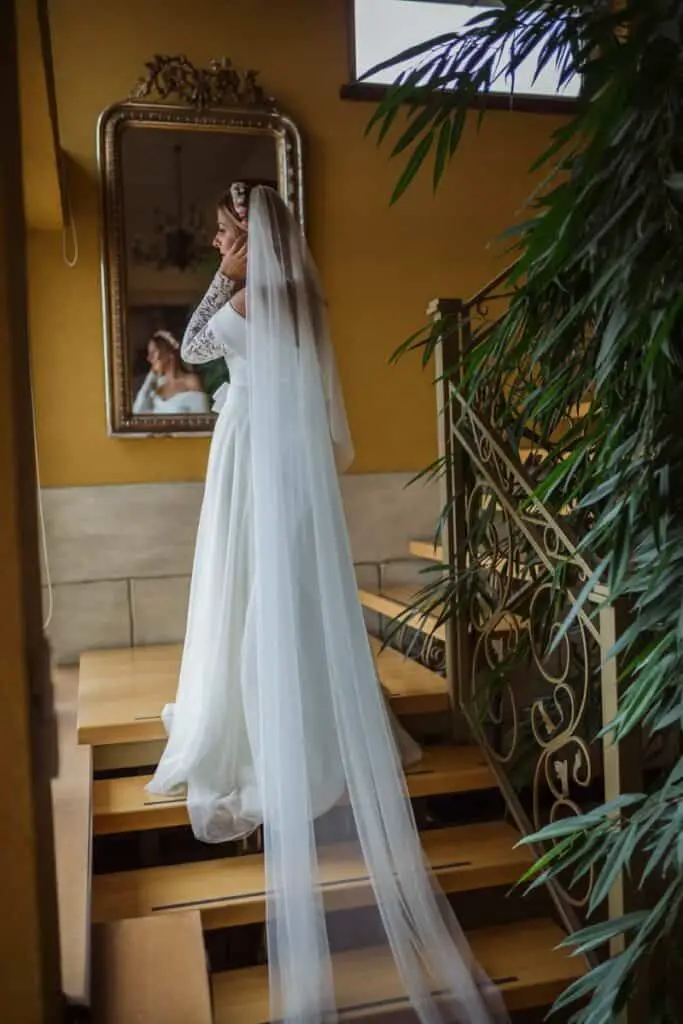 You've seen them in every Disney movie ever made, so why wouldn't you want to wear one of your own?
Your wedding is your own Disney story come true, so you should dress the part! Take inspiration from the beautiful gowns that they wear in the movies and find one of your own!
First dances are always important, and why not add some fun to yours by incorporating music from your favorite Disney films?
You can also play songs from your favorite Disney movies during your reception while dancing the night away!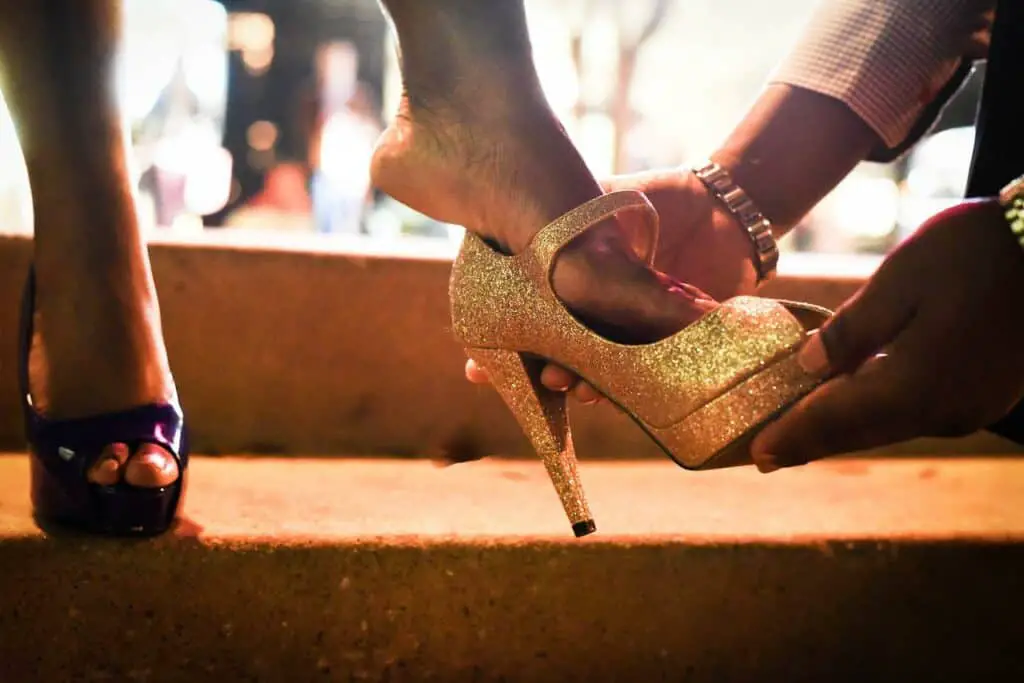 If you want to feel like Cinderella on your wedding day then you should find your very own glass slippers.
Of course, they don't actually have to be made from glass (else that may be quite painful!) but you can find plastic or diamond-coated shoes online that give off the same appearance!
Just be sure not to leave one behind on the stairs!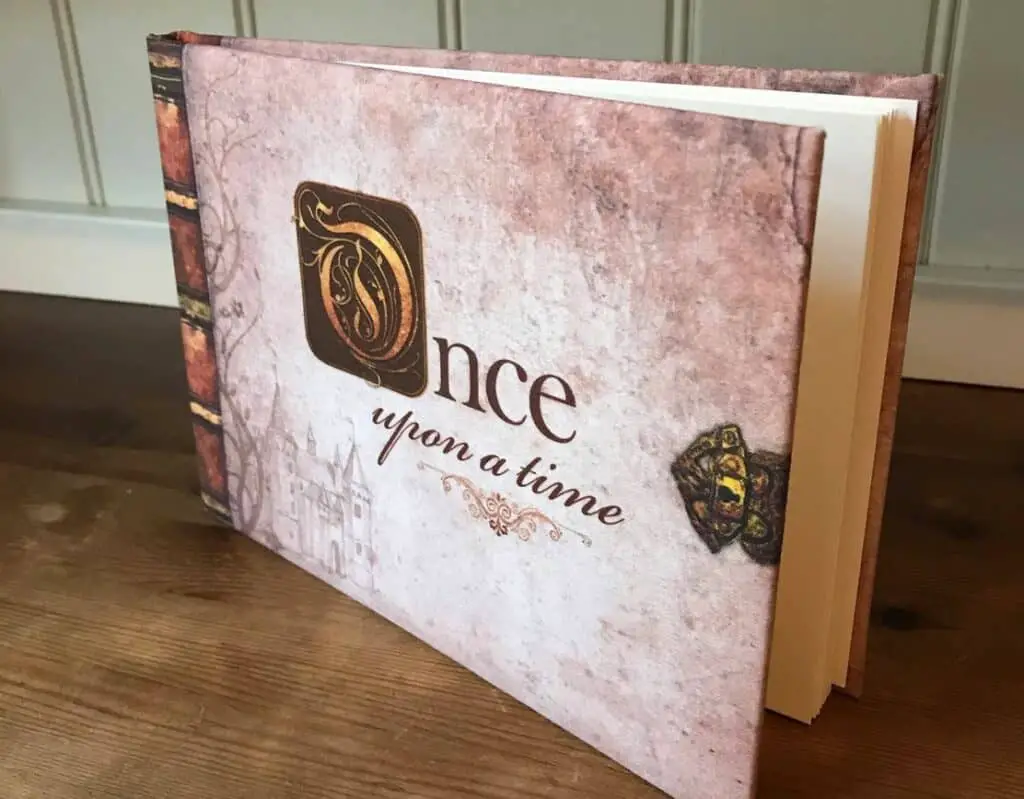 Your guests will love signing their names in this guest book that looks just like a page from the Enchanted Storybook!
It's a great way to remember all the special moments throughout your wedding day! This will also leave you with the perfect reminder of every guest that came to see you on your special day!
Conclusion
Disney weddings are a lot of work, but they're worth it if you plan them right! With a bit of creativity, planning, and hard work, you can turn your dream wedding into reality.
From floral bouquets to personalized wedding gifts, there are so many things you can do to make your wedding unique!
And when it comes to making your wedding more magical than ever before, there's no better place to start than with a Disney theme!
So, what do you think about these 30 easy Disney-themed wedding ideas? Are you ready to get started planning your own magical Disney wedding?

Latest posts by Lisa Plaitt
(see all)