A popular evening spot for tourists to dine and shop, Downtown Disney can be found at the Disneyland Resorts in Anaheim, California, the Disneyworld resorts in Orlando, Florida, as well as other parks around the world – such as the Disneyland Resort in Paris, France.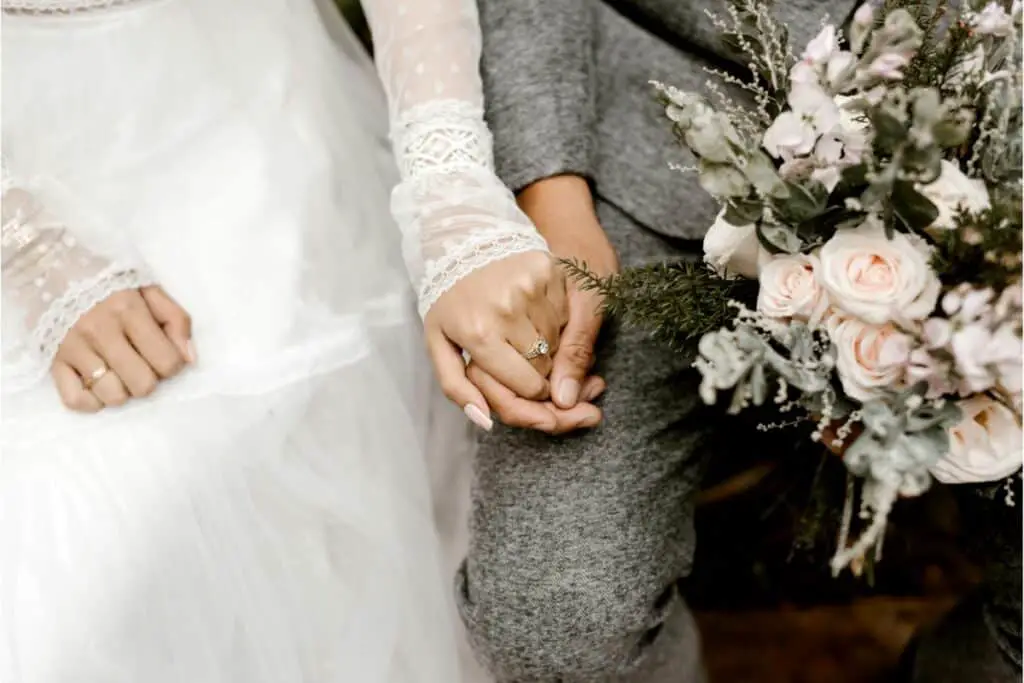 With plenty of restaurants, social venues, hotels, and beauty spots, Downtown Disney has become a popular wedding destination for happy couples with a penchant for all things Disney. 
But what are the rules surrounding this, and what are some useful tips to plan the perfect day? 
Downtown Disney Weddings: Perfect Venues
When planning a wedding for Downtown Disney, (see also: The Ultimate Guide To A Disney Wedding)there are many potential venues that can be hired. 
Ralph Brennan's Jazz Kitchen
A popular location in Downtown Disney (Anaheim), Ralph Brennan's Jazz Kitchen provides an attractive, New Orleans vibe for your wedding festivities, with a stunning outdoor courtyard, a fountain, and balconies for guests to stand on. 
With a cool yet tasteful decor, this is the perfect venue for a couple looking for that Creole flavor. 
Grand Californian Hotel
As well as being a beautiful, grand hotel nestled on the heart of the lake at Downtown Disney, the Grand Californian Hotel also has a specific wedding garden, where the happy couple and their guests can not only enjoy the ceremony, but the reception as well. 
Designed in a 1920s American craftsman style, the Grand Californian has a shady, central courtyard, offering a beautiful, picturesque location for your special day. 
The Disneyland Hotel
As one of the original Disneyland hotels at the Anaheim site, The Disneyland Hotel offers one of the grandest, most luxurious wedding experiences of the Downtown Disney resort.
With an external bandstand where the ceremony can take place, and the famous art deco grand ballroom in the hotel itself, this is the perfect choice for those couples looking for their own personal fairytale awash with 1920s, Gatsby-esque glamor. 
Downtown Disney Weddings: The Packages
One thing that is worth noting is that any Disneyland wedding is not cheap. Basic packages alone start at around $3500 dollars, with only a total of four guests allowed to be in attendance.
For larger parties and more deluxe packages, this figure can rise to in excess of $12,000 dollars. 
For this reason alone, it is important to weigh up your options, establish the theme and vibe you want from your special day, and plan accordingly to get the best deal for you. 
Downtown Disney Weddings: The Perks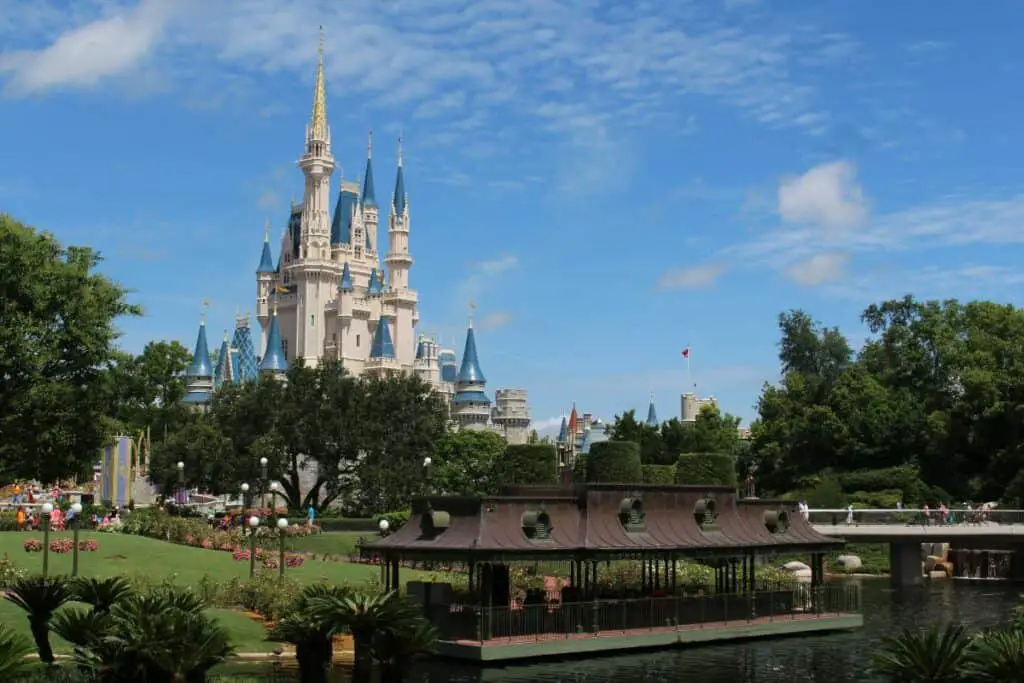 There are of course many perks to a Disney wedding. 
All Inclusive
The first is that everything is included. This means the food, the flowers, the photography, and the accommodation.
Whilst pricey, this can be a great relief for couples put off by the stress of a DIY wedding. 
Activities Galore
The second benefit is the activities that are available for you and your guests. With the theme parks, waterparks, restaurants, shops, and experiences, a wedding on any of the Disneyland attractions can be a great event, helping you to create memorable memories with friends and family. 
Availability
Availability is another appealing factor. Whereas you might have to wait anywhere up to 18 months for a traditional wedding venue to become available, a wedding on Disney attractions can be arranged in just a few weeks. 
As part of certain packages, you can also be paired with your own wedding planner, who will cater your big day to your own, unique tastes.
This can also include any religious, cultural, or spiritual needs, to make sure you have the right day for you. 
Downtown Disney Weddings: Security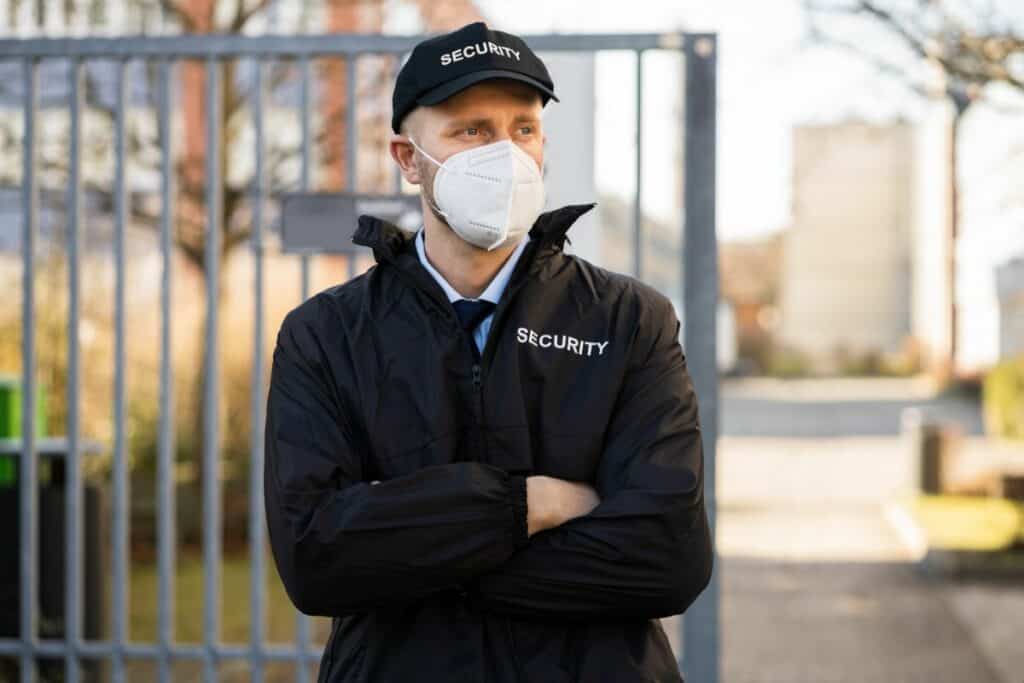 Of course, when hiring any venue for a wedding, you need to make yourself aware of the specific rules and regulations to ensure that the day goes without a hitch, and you don't wind up disappointed on your special day. 
Security Requirements
At all of the Downtown Disney locations, there are security checks in place, as of 2019, requiring all guests to submit to a bag check on their way into the attraction. 
This is true of the security checkpoints between Downtown Disney and The Disneyland Hotel, the parking lots for Downtown Disney, as well as the Mickey & Friends parking structure.
Similar checkpoints can also be found at the Downtown Disney Breezeway, and Disney's Grand Californian Hotel. 
Something else worth remembering is that items such as weapons and selfie sticks are banned from all Disney premises, and all presents brought for the bride and groom are advised to be in bags rather than gift wrapped, as this makes it simpler for security to examine what is in the packages. 
Venue Transitions
Whilst these security measures are obviously vital in ensuring the safety and security of guests and staff, they can pose certain drawbacks when planning a wedding on the premises. 
Any crossovers between attractions – such as one of the hotels to Downtown Disney itself, will require a security bag check, and guests will be led from place to place by crew members to ensure they stay within the prearranged venues associated with the particular package. 
Photographs
Where once couples take photographs around Downtown Disney, it seems that with the modern security rules, this is no longer the case, unless it is part of the originally conceived wedding package. 
This means that your options for photography can be slightly more limited, unless of course you prearrange the locations you want.
This system might be fine for some, but for those seeking more freedom, it could be disappointing. 
Final Thoughts
And there we have it, everything you need to know to plan the perfect Downtown Disney wedding. 
A Disney wedding can be a great way for couples to experience a little extra magic, and can be an amazing place to make memories long lasting memories with loved ones, thanks to countless personally catered packages.

Latest posts by Lisa Plaitt
(see all)