Princesses and fairy tale weddings have been trending lately. There are so many reasons why this combination makes sense.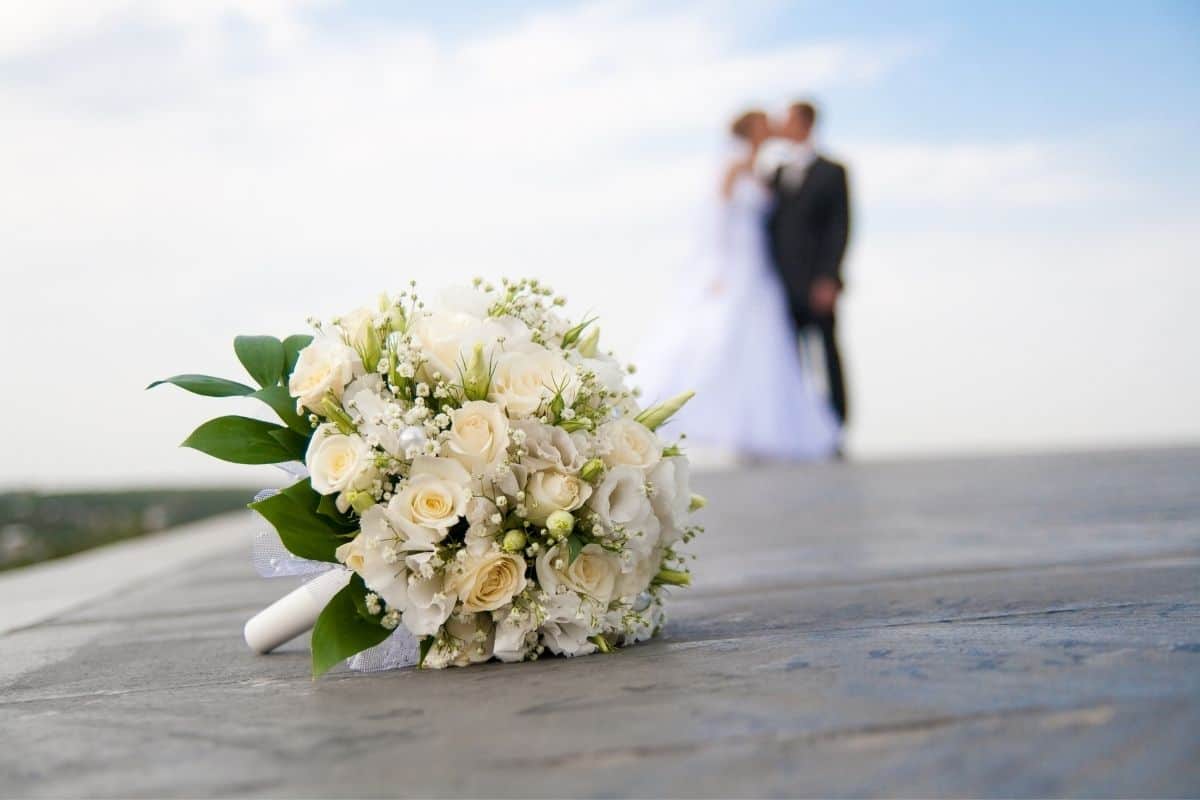 First off, princesses are timeless, and they fit perfectly in any type of wedding style. They also come with their own set of rules and traditions, making them easy to work with.
And finally, fairy tales are full of romance and magic, so when you combine these two things, you get something truly magical.
Sleeping Beauty is a Disney classic, and it's the perfect story for your wedding theme!
The movie is both beautiful and romantic, and there are so many ways that you can incorporate the themes of the movie into your wedding.
Themed wedding ideas are always fun, but sometimes it's hard to know where to start. If you want to make sure that you don't miss anything, we have put together some great ideas for themed weddings.
These include everything from the traditional to the more unique. We hope that you find inspiration here!
Interested in more princess-themed wedding ideas? Come check out these related articles:
If you love all things, princess, then you will enjoy this idea. You can use a large glass vase as the centerpiece for your table.
Then, fill it with roses, tulips, or other flowers that match your color scheme – you could even take inspiration from the flowers from the movie. Next, add a few small candles around the edges of the vase.
Finally, place a photo or figure of Sleeping Beauty on top of the vase to complete the look. This would be an amazing way to bring the beauty of the princess into your wedding.
If you want something more subtle you can take iconic motifs from the movie and use them as your centerpiece instead, for example, a spinning wheel.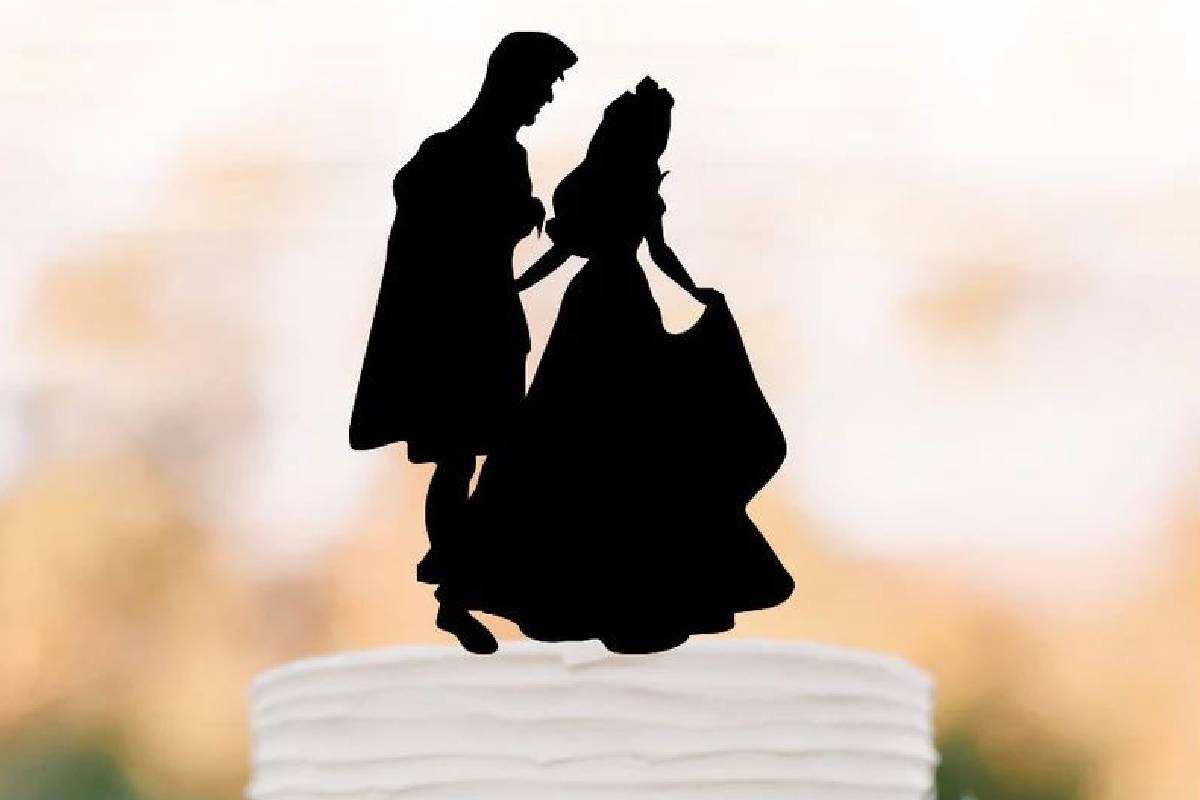 No wedding cake is complete with a cake topper and what better way to pay homage to Sleeping Beauty (see also: 10 Aurora Engagement Ring Ideas to Awaken Your Inner Sleeping Beauty)than to have the movie inspire your cake decoration?
You can find unique and beautiful handmade cake toppers and decorations online on places such as Etsy or Pinterest.
Sleeping Beauty is one of those movies that has inspired people to create wonderful works of art, so you should be able to find something that fits your personality.
This bouquet is very similar to the one used by Aurora in the movie. It features white peonies, pink roses, and baby's breath.
You can use the same colors and floral elements throughout your entire wedding decor. For example, if you were having a garden-themed wedding, you could use green and yellow flowers.
Or, if you were planning on doing a beach wedding, you could use blue and orange flowers. This is another elegant and beautiful way to let the movie inspire the details of your wedding.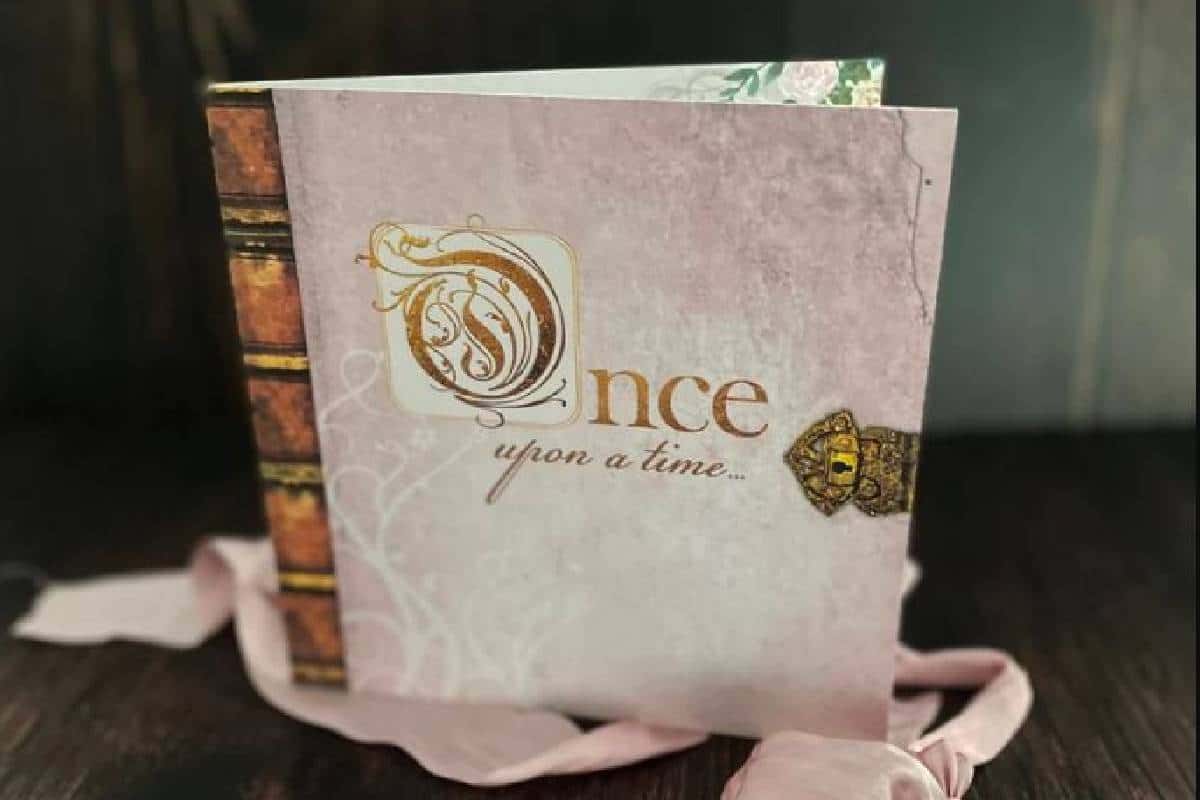 If you are looking for an invitation design that looks like the ones seen in the movie, then you might want to consider using a simple illustration of Sleeping Beauty herself.
She could be holding a book or wearing a crown, depending on which version of the movie you prefer.
Another option is to go with a vintage feel, and use old photographs of Sleeping Beauty to create your invitations.
You could choose to do a traditional wedding cake with a castle on top, or you could go with a modern twist.
There are so many options available when it comes to wedding cakes, so you can easily find something that suits your style.
If you want your wedding cake to look like it was inspired by the movie then you should consider adding small touches to your cake like figurines or the flowers from the movie. 
When it comes to favors, there are so many choices! You could make your custom favor boxes, or you could buy some at a craft store.
The possibilities are endless! Some ideas include candy, chocolate coins, jewelry, keychains, personalized mugs, wine charms, or maybe even a bottle opener shaped like a sword.
Wedding favors are a great way to show off your creativity and give something back to your guests that they can cherish for years to come!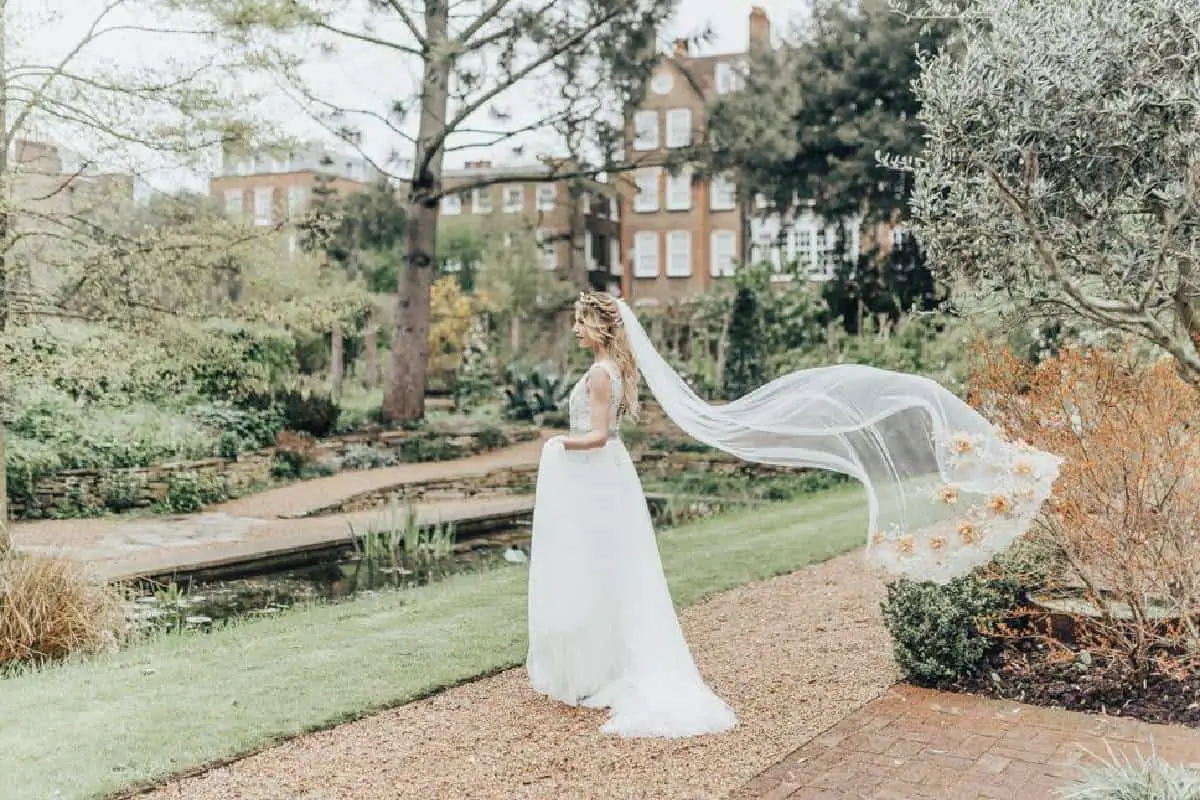 There are so many ways to incorporate the movie into your wedding decor. One of the best ways is to use props from the movie.
For example, you could use a broomstick to hold up your sign during photos. You could also use items from the movie, like a tiara or a wand.
These would add a little extra flair and uniqueness to your wedding decor.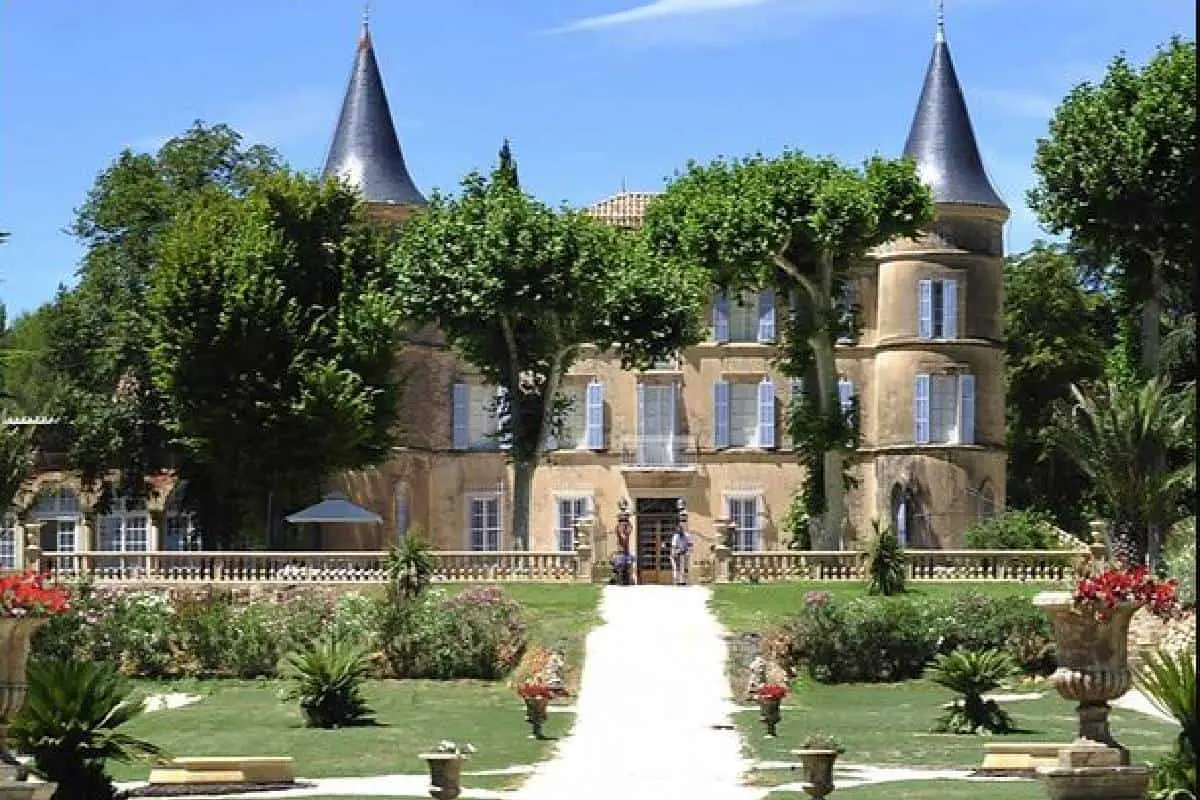 There are so many types of venues out there, but we think that any location that incorporates the theme of the movie will work well.
You could use a castle, a fairy tale forest, a cottage, or even a barn. You could even transform a regular venue into a dreamy Fantasyland by using lots of candles, twinkle lights, and romantic music. 
9. Sleeping Beauty Wedding Music
The music played during the ceremony could reflect the mood of the movie. You could play songs about love, romance, and fairies, or you could play songs that have a more classic feel.
Whatever type of music you decide to play, just make sure that it fits the atmosphere of your wedding. Of course, you can take music directly from the movie itself as well!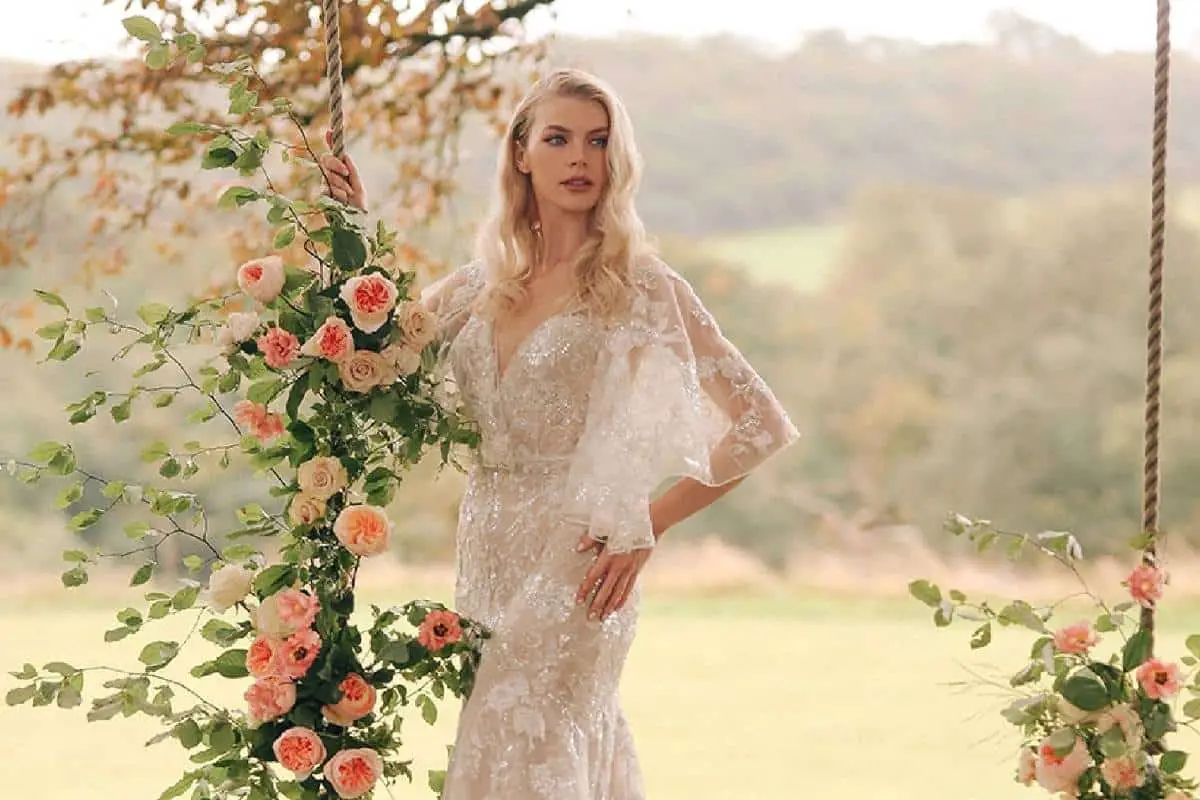 Aurora's dress in the movie is one of our favorites because she has such a beautiful gown.
It's not always easy to find dresses that fit the theme of the movie, but if you are lucky enough to find one, it will be worth the search.
We recommend finding a dress that has a flowing silhouette because this helps to emphasize Aurora's beauty.
You could also try to find a dress that has a similar color scheme to the movie, like gold, silver, pink, blue, purple, etc.
11. Fairy Godmother Inspired Bridesmaids
If you want your bridesmaids to wear dresses that resemble the movie, then you could get dresses in the colors to match the fairy god mothers in the film.
These colors are red, blue, and green. You could also pick out dresses that have a similar design to the ones worn by the fairy godmothers in the movie.
This would help to create a cohesive look between all of your bridesmaids. If you wanted the dresses to look more' bridal' then you could even use pastel shades of the colors to accentuate the dresses.
We think that Aurora's hair looks perfect in the movie. She has soft curls that frame her face beautifully. Her hairstyle helps to highlight her natural beauty.
To recreate this style on yourself, you could try curling your hair with a flat iron, or you could simply blow dry your hair straight.
Make sure to keep your ends trimmed short since longer hair tends to look messy when curled.
This is the perfect way to take inspiration from the princess and give yourself a gorgeous up-do for your big day.
13. Gold Accents
One of the most important things to remember while planning your wedding is that you don't need to spend an arm and a leg to pull off a great-looking event.
You don't even need to break the bank at all. All you need is some creativity and a bit of effort. One thing that you can do to add some extra sparkle to your wedding is to incorporate gold accents.
For example, you could hang golden balloons from the ceiling, cover tables with gold tablecloths, or even place gold candlesticks around the room.
The possibilities are endless and will go perfectly with the Sleeping Beauty theme!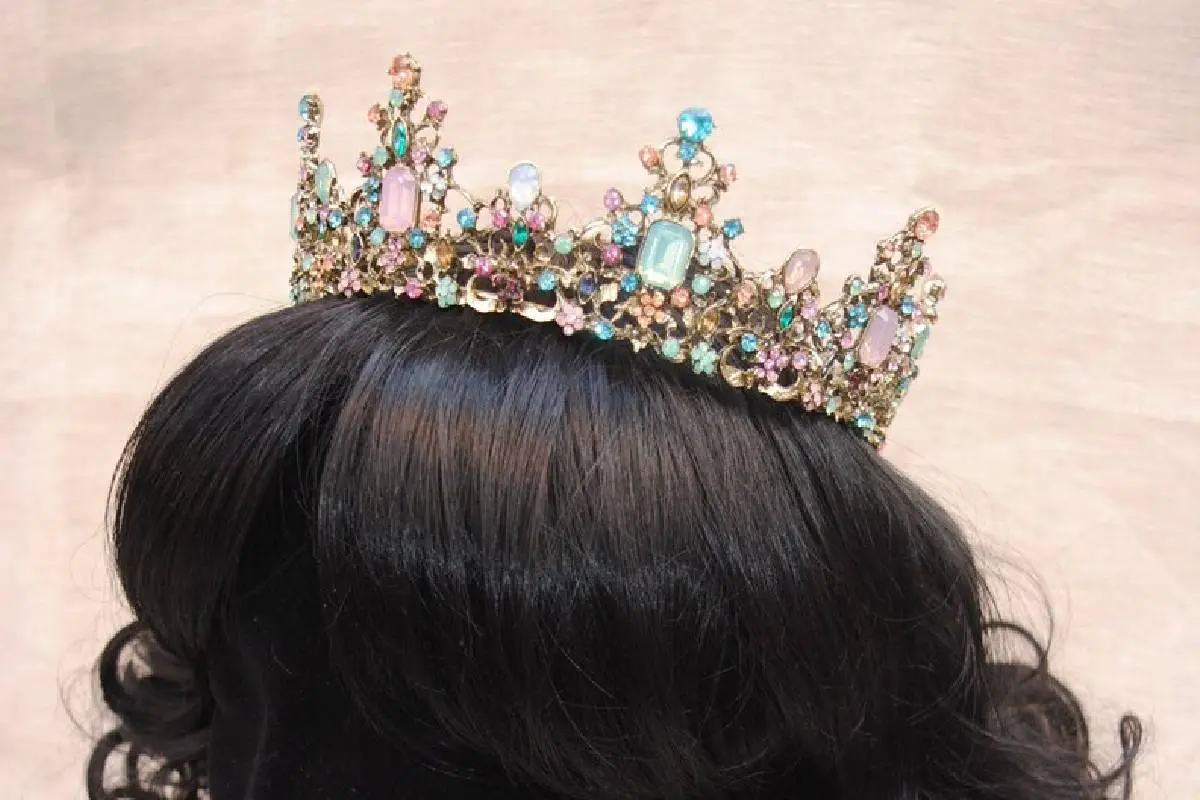 The tiara that Aurora wears in the movie is stunning. It adds so much elegance to her head, which makes it a perfect choice for any bride-to-be.
You could easily replicate this design using flowers, feathers, pearls, crystals, or anything else that you'd like. Aurora's crown is gold and white, so we suggest going with something similar.
You could opt for a simple veil, or you could choose a fancy one. Either way, make sure that it matches the tiara and fits well with the overall theme of your wedding.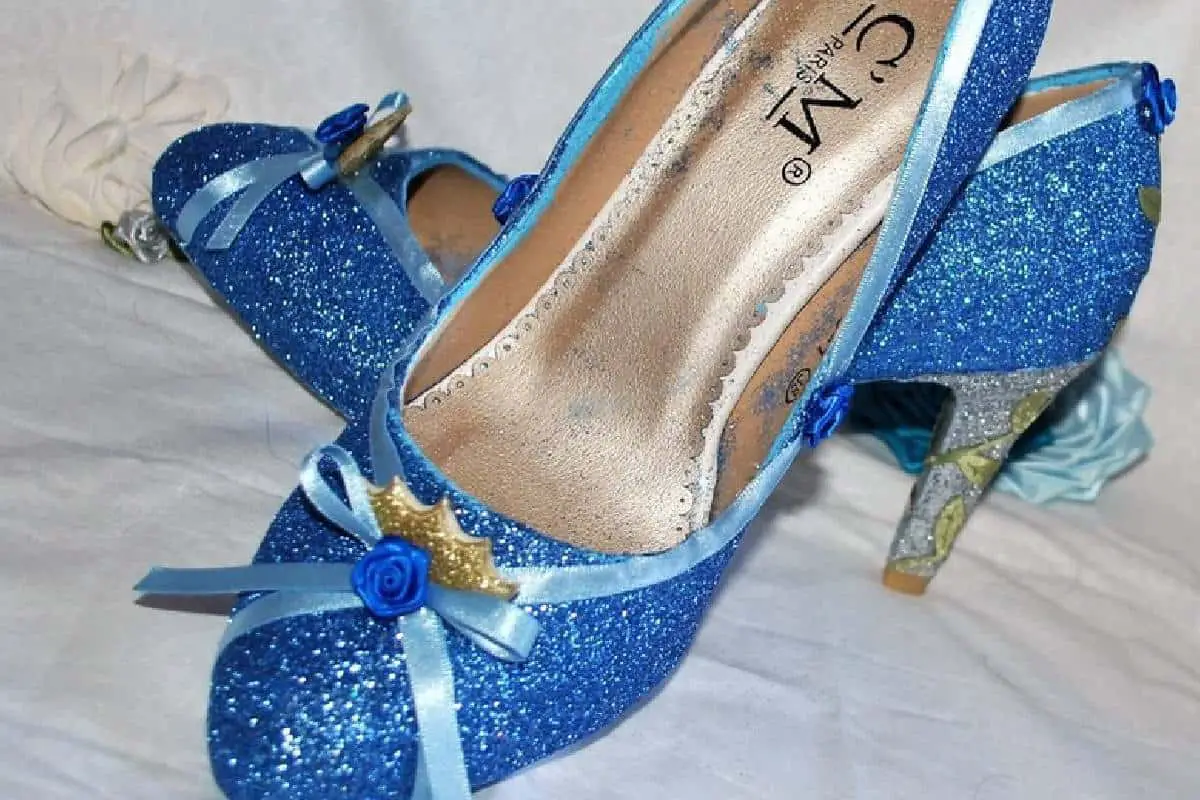 Aurora's shoes in the movie are adorable. They're very feminine and pretty, which is exactly what you should aim for when deciding your wedding shoe options.
If you want to stick with the same color scheme as the movie, then you should go with pink or blue.
However, if you prefer a different color, then feel free to pick whatever shade you'd like. Just be careful not to overdo it, because too many bright colors can clash together. 
Final Thoughts
If you've seen the movie, then you know that there are plenty of opportunities to draw inspiration.
We hope that these ideas have inspired you to plan your dream wedding just like the beautiful princesses did!

Latest posts by Lisa Plaitt
(see all)