What bride doesn't want to feel as though she is stepping into a fairytale on her wedding day? It is something that most of us have dreamt of ever since we were little girls, watching Cinderella finally united with her Prince Charming.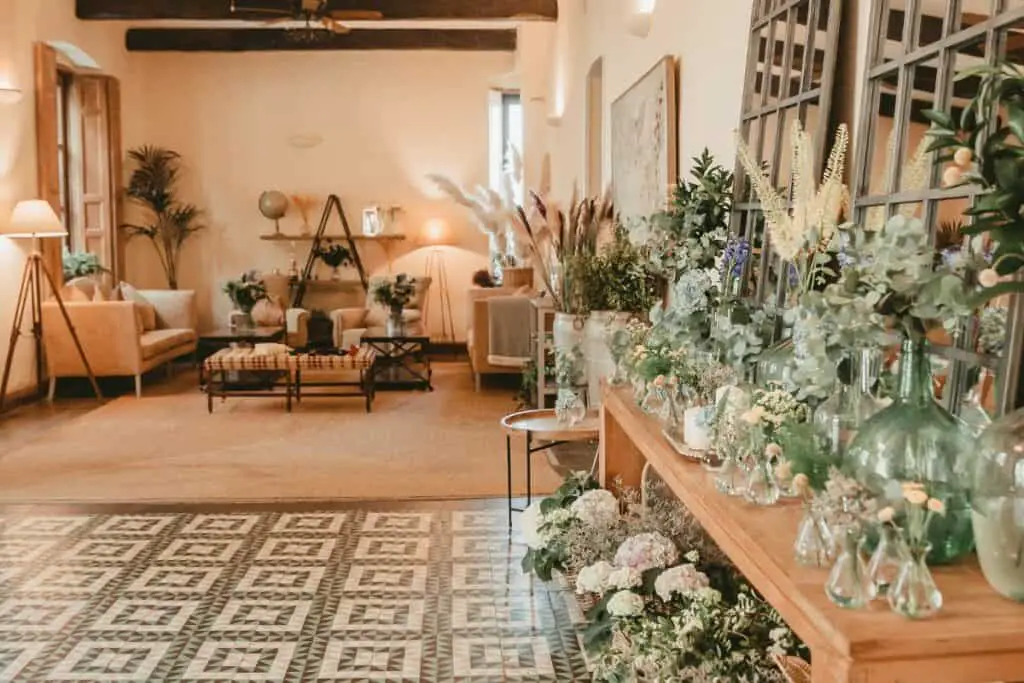 If You've found your Prince Charming and are now looking for that perfect happy-ever-after wedding, look no further, we've got you covered! 
Getting married at Disneyland itself can be quite tricky for those who are looking to get married at one of their venues, mostly because it's so very expensive.
This doesn't matter though, because you can bring the magic of Disney straight to your own door with some of these magical suggestions below. 
Choosing Your Theme
First thing's first, we need to talk about the theme. This is all based on personal preference and your own favorite Disney movies.
Some popular Disney themes commonly selected by couples looking to bring some magic into their lives are Princess themed weddings, Pixar themed weddings, under-the-sea themed weddings, and Star Wars weddings. 
Depending on the theme that you choose, there are so many different subtle ways that you can show your love for these movies.
These could be little things such as color coordinating the wedding and tailoring it to your favorite movie, or you could put some table decorations like pumpkins here and there to make it Cinderella themed.
For some themes, such as those who are choosing a Pixar wedding, you could take some photographs holding multicolored balloons. You could even mix several different themes together to create a Disney mash-up! 
Music
This is a great way to highlight the theme of the wedding. With so many Disney movies based around romantic story arcs, there are a wealth of different songs out there to choose from for your first dance.
Some popular options include 'once upon a dream' from Sleeping Beauty, 'can you feel the love tonight' from the Lion King, and 'so this is love', from Cinderella.
Don't limit the music to that one moment on the dance floor, however! Make sure that you have a Disney playlist planned with plenty of fun tunes to get people moving on the dance floor. 
In terms of music, it is also a great idea to walk down the aisle to an instrumental version of one of your favorite Disney songs, replacing the traditional bridal march. 
Disney Wedding Accessories
In terms of accessories, you don't need to spend a ton. Even something as simple as choosing red roses as your flower to represent the Beauty and the Beast movie will be enough.
There are so many different tiaras available online at discounted prices on Amazon, you are sure to find one that will make you feel like the Princess that you are.
In terms of gifts for your bridesmaids, there are also lots of Disney themed jewelry on Amazon and eBay which are very inexpensive and would make great wedding favors. 
Wedding Cake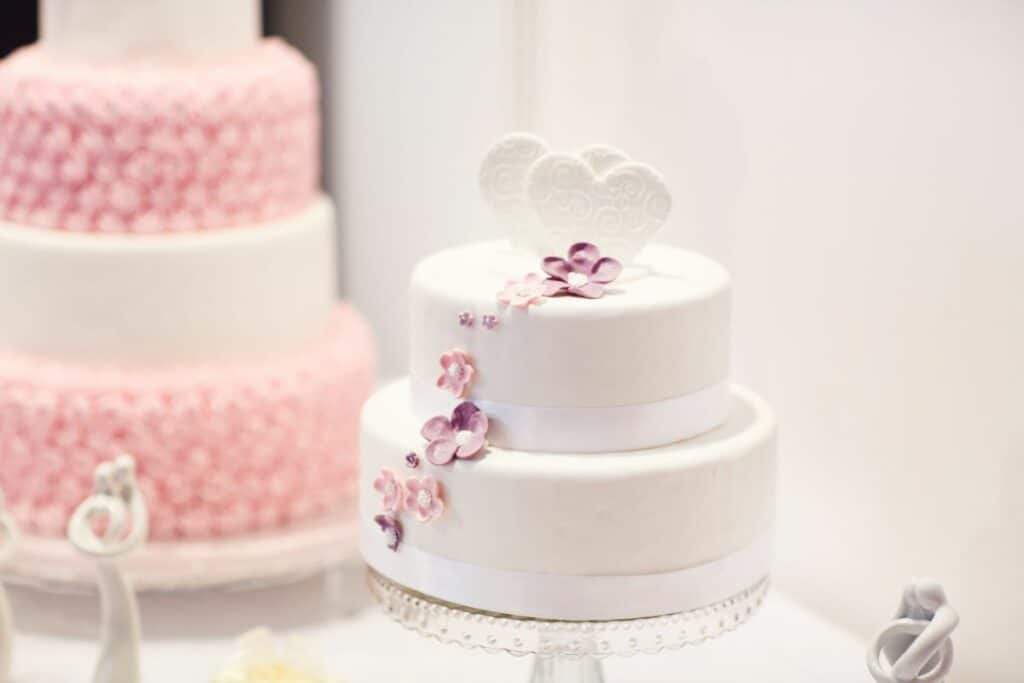 The wedding cake is another thing that you don't need to spend too much money on to make a good impression.
The ones which have been decorated by professional bakers can actually cost up to a thousand dollars, which is a crazy amount of money to spend on something that will get eaten the same day.
Instead of buying one, why not make your own? Or get another talented baker in your family to help you. 
All you need is a plain cake with some fondant icing over it to act as a base for some cake toppers. With so many Disney cake toppers on the market, you won't find them difficult to find.
Some of them are very large, like the castle cake toppers, so you can simply place one on your cake and have it automatically transform into a beautiful fairytale themed cake. 
Wedding Invitations
If you don't want to hire a professional to create your wedding decorations for you, there are plenty of places online where you can make your own.
This gives you more control over the process, as you can see exactly what you like. The cost of sending out printed copies of wedding invitations can prove to be quite expensive, but thankfully, we live in a digital age.
Instead of sending out physical copies of the invitations, which let's face it, will probably get thrown out by people eventually anyway, send them by email.
This is a far more efficient way of spreading the word about your special day. If you really want to, you can simply print out a copy of the invitation for yourself to keep. 
Guest Book
This is truly a magical way to commemorate your special day. Instead of just getting a boring old plain guest book for people to sign, Disney has actually released replicas of all of the famous storybooks depicted at the start of their movies.
These replicas look exactly like the ones featured in movies such as Cinderella, Robin Hood, and Snow White. There are quite a few to choose from.
Guests can then sign their names in your special book, and you can keep a memory of your special fairytale forever. 
Men's Accessories
In terms of the groom, one of the best ways they can represent the Disney film is by donning the same flower as you inspired by your favorite movie.
Another subtle way to fly the Disney flag is by wearing Mickey Mouse cufflinks, which are available online. 
Conclusion
There are so many ways that you can make your Disney wedding special without having to overspend. As long as you heed our tips listed above, you're sure to have the perfect happily ever after!

Latest posts by Jodie Messines
(see all)