A wedding is one of the most special days of your life, full of love, joy, and happiness.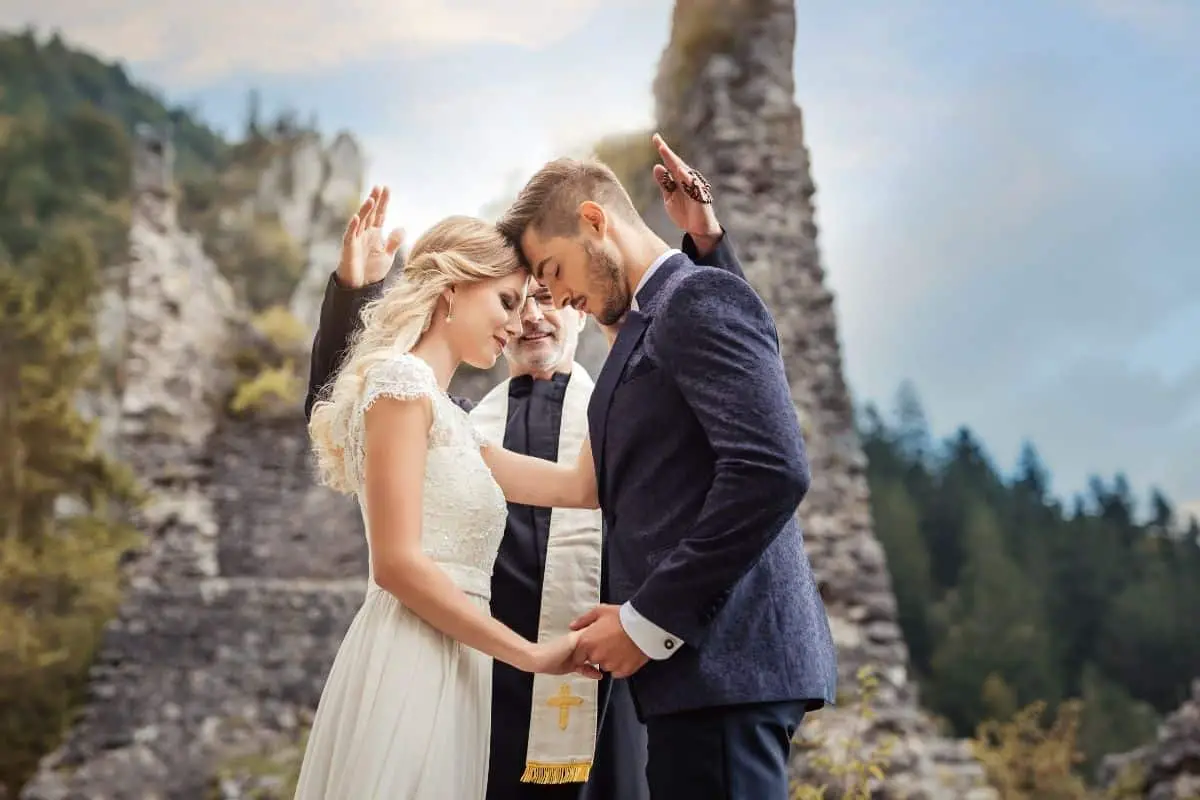 As a result, it just makes sense to get married at the most magical place on earth!
A Disney wedding is the perfect type of wedding for Disney fans who want to commemorate their special day in true fairy tale style. 
With that said, however, booking part of a Disney Park for your wedding can be pretty expensive. So just how much does it cost to hold a Disney fairy tale wedding?
If you're interested in having a Disney wedding but you aren't sure about how much it will cost, then you're in luck!
We've done the hard part for you, and gathered everything you need to know about the cost of a Disney wedding into this handy guide. 
Here, we'll take you through the different packages and costs for Disney weddings throughout the many parks they have across the country.
We'll also break down how much you'll be looking at spending for each part of your Disney wedding, from the venue to the catering, so you know exactly how much you'll need to set aside for the day of your dreams.
So let's get right into it, shall we?
Disney Weddings: The Cost Breakdown
The first thing you should do when planning a Disney wedding is to decide which park you'd like to hold it at.
There are two Disney resorts in the USA, with a total of 5 parks between them – the Disneyland Resort in California (which is made up of Disneyland California and California Adventure), and Walt Disney World Resort in Florida (containing Magic Kingdom, Hollywood Studios, Epcot, and Animal Kingdom).
Both of these resorts have options for wedding packages, but they aren't the only two available. 
You can also choose to get married on the gorgeous beaches of Hawaii, or take your wedding party on the waves with the Disney Cruise Line.
Once you've decided where you would like to hold your Disney wedding, you'll need to choose what package you'd like to book.
There are plenty of ways to customize your wedding package, with different locations and venues offering various options for entertainment, decorations, and themes.
Here is a breakdown of what you will need to consider, cost-wise.
Location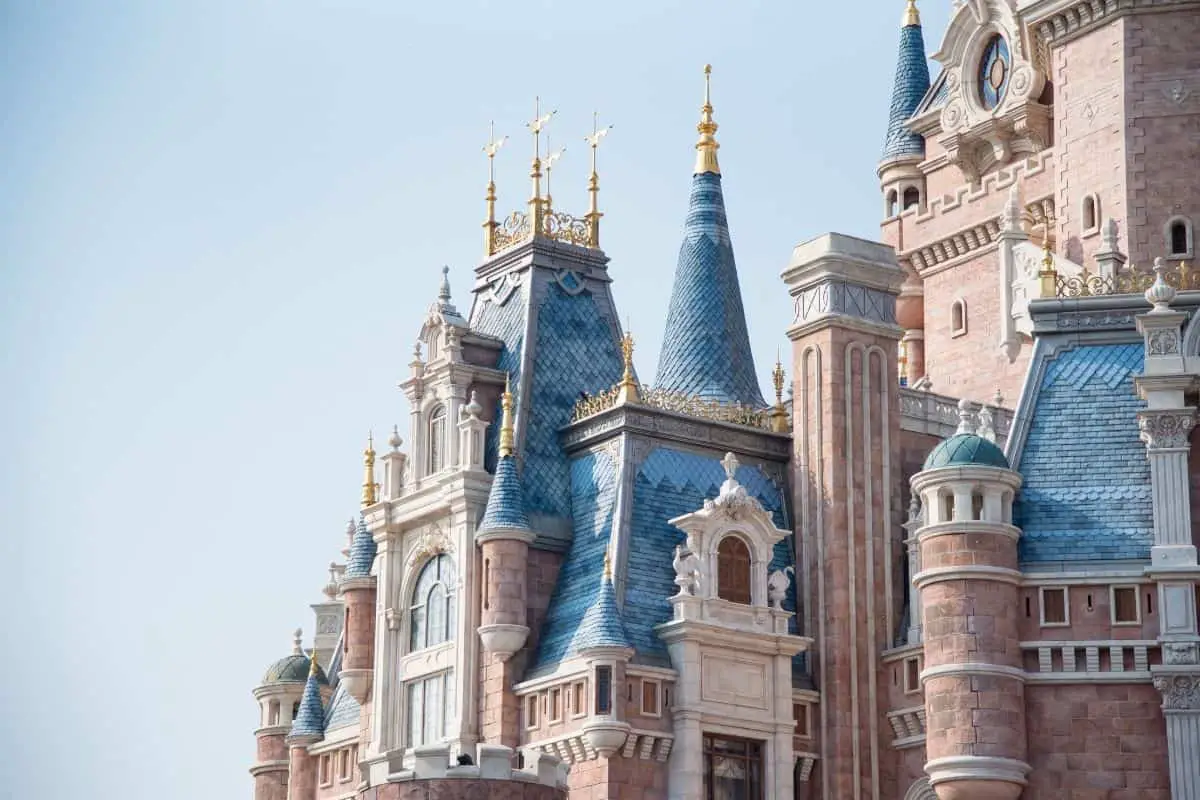 This is one of the most important factors for the wedding itself, but it isn't just the park itself you need to consider.
Each location has multiple venues for you to choose from, which can vary pretty dramatically in terms of price.
The cheapest option is surprisingly the Disney Cruise Line, with wedding packages available starting at $3500 (bear in mind that this is just for the package, and all the cruise tickets will need to be paid separately).
An upgraded wedding package bumps this up to a $4500 minimum.
However, this is the most limited wedding package in terms of customization, with fewer options for entertainment, decorations, and venues.
Next up is the Hawaiian package. There are more options here, with two main locations: Lokahi and Pilialoha. The latter is the cheaper option, with packages starting at $5400.
Lokahi, meanwhile, is much pricier and starts at $10,600 for a wedding package.
This varies based on the venue; not only are some wedding venues more expensive, but several also include an additional reception venue fee.
Disneyland California has packages starting at $10,000, with the prices again differing based on the venue you choose along with the additional customization options.
Finally, Walt Disney World Florida has the most options by far, along with the highest prices.
Depending on the package you choose here, you could be looking at anywhere from $7500 at a minimum all the way up to a starting price of $35,000 for the most luxurious venues and packages.
Something else to consider with the location is travel and accommodation costs – depending on how far you have to travel, it could easily add several thousand dollars to your expenses.
Catering
Most of the food and drink costs aren't affected too much by the location you choose. However, there are still some differences to consider.
Brunch, lunch, and dinner are all priced differently, with minor differences in price per person based on your chosen location.
Once again, the Disney Cruise Line is the cheapest option – the price of catering is already included with the cruise ticket.
The second cheapest is the Hawaiian package. While this one doesn't offer brunch as a meal option, the other meals are priced at $125 p/p for lunch and $175 p/p for dinner.
Disneyland California and Walt Disney World Florida are both more expensive, although their prices are fairly similar.
Disneyland California is priced at $145 p/p for brunch, $165 p/p for lunch, and $190 p/p for dinner.
Walt Disney World Florida is slightly pricier overall, with $140 p/p for brunch, $175 p/p for lunch, and $210 p/p for dinner.
All food and beverage services also come with an additional labor and gratuity charge, as well as sales tax.
Decorations
You can also choose from a wide selection of decorations to make your perfect day look even more beautiful.
These include floral arrangements as well as many Disney-themed decor.
Most packages have options for pre-selected and tailor-made decorations available; these are mostly priced on a case-by-case basis, although tailor-made decoration packages are the (considerably) more expensive option. 
Entertainment And Extras 
Along with everything else in the wedding package, you have the option for various forms of entertainment.
For example, what Disney wedding would be complete without some of your favorite characters in attendance?
Or maybe a fancy butler to present your rings or trumpeters to announce the bride's arrival with a triumphant fanfare!
Other entertainment options include fireworks and confetti cannons, along with music performed by a live orchestra.
There are also options for transport to the venues themselves.
These include horse-drawn carriages (including Cinderella's Crystal Coach), vintage motorcars, as well as comfortable coaches for transporting all your guests. 
Finally, there are dedicated photographers and videographers available to capture every magical moment of your big day with beautiful detail.
Not only can you book a photographer for the wedding and the reception, but you also have the option to book private portrait sessions with fine art photographers.
Like the decorations, these are priced based on your package and the options you choose.
Final Thoughts
Having your very own fairy tale Disney wedding can be expensive, but there are plenty of options available if you want a magical day without having to break the bank.
With so many different options to choose from in terms of venue, location, food, and a multitude of extras, creating your tailor-made wedding doesn't have to be too expensive.
With that said, however, your wedding is a special and important day – why not splash out a bit? Having a magical Disney wedding is truly a once-in-a-lifetime opportunity.
So if you're considering a Disney wedding, be our guest!

Latest posts by Lisa Plaitt
(see all)