While Disney might be the number one spot in the world for getting engaged, did you know that you can actually get married at Disney as well? Imagine being able to invite everyone to a wedding at Disney!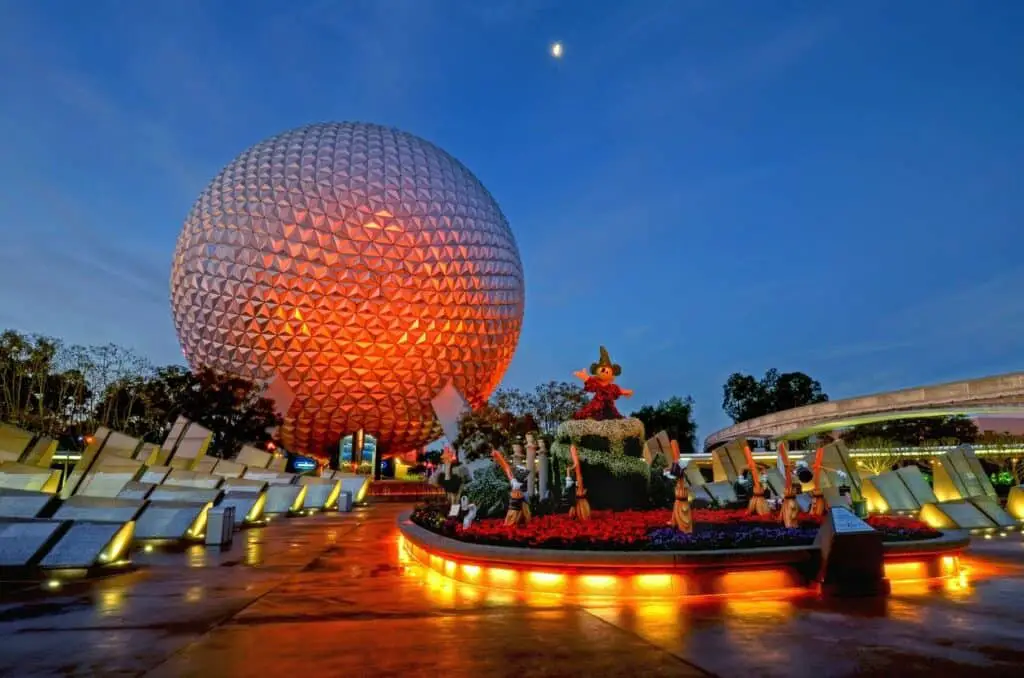 There are so many amazing places to get married at Disney, it's difficult to pick just one. However, we would always recommend the magic that is Epcot.
The Epcot Pavilion is one of the most beautiful places around Disney, and it was made for weddings. 
Let's take a look at how you should plan your wedding at the Epcot Pavilion. 
 Booking Your Venue
The Disney Wedding Pavillion is a grand building that can sit between 10 and 250 guests as well as the bride and groom.
It is situated on its own private island on the shore of the Seven Seas Lagoon, and you will  be able to cross the footbridge to get to your private wedding. 
The altar is in front of a large arched window that perfectly looks onto Cinderella's castle, making pictures amazing from the ceremony.
Once the ceremony is over and you are married, you and your guests can stroll down to Picture Point, where an arch covered in ivy and wedding bands is waiting for your pictures. 
Traditionally, Disney wedding venues are not commonly available during park opening times. However, as the Epcot Pavilion is on its own separate island, you can choose from a greater number of times to hold your ceremony. 
Choose your date and the time that you want your ceremony to start from 9.30am, 12pm, 2.30pm, 5pm, or 7.30pm. 
Food And Drink
Disney often caters to everything you need for your wedding, and this will include your food and drink as well.
They offer a number of pre-designed menus for the reception, rehearsal dinner, dessert party, and even a farewell brunch. You can also have a say in the menu if you'd prefer. 
Disney offers plated menus, which include an appetizer, salad, intermezzo, entree, and dessert for each guest. 
If you'd prefer something a little less fancy, you could also opt for the buffet and food station menu, which includes things such as carved meats and savory appetizers. 
Moving onto drinks, you can choose a hosted bar package, hosted bar, or cash bar – whichever suits your wedding party the best.
The package plan allows guests to enjoy unlimited drinks for a number of hours, with a flat fee for each guest. 
The hosted bar, on the other hand, generates the overall cost by the number of drinks consumed. The cash bar requires each guest to pay for any drinks that they order. 
Choose Your Cake
The cake is one of the best things about a wedding, right? Disney caters to this as well, creating you the perfect cake of your dreams.
There are a number of creative designs to choose for your cake, such as Mad Hatter themed cakes to artwork. 
You can also send inspiration to Disney's cake artists and they'll help you to make it come to life. 
Disney offers an amazing amount of cake flavors and filling choices, from red velvet and cream cheese to yellow cake with Bavarian cream and freshly picked strawberries. 
Entertainment For The Evening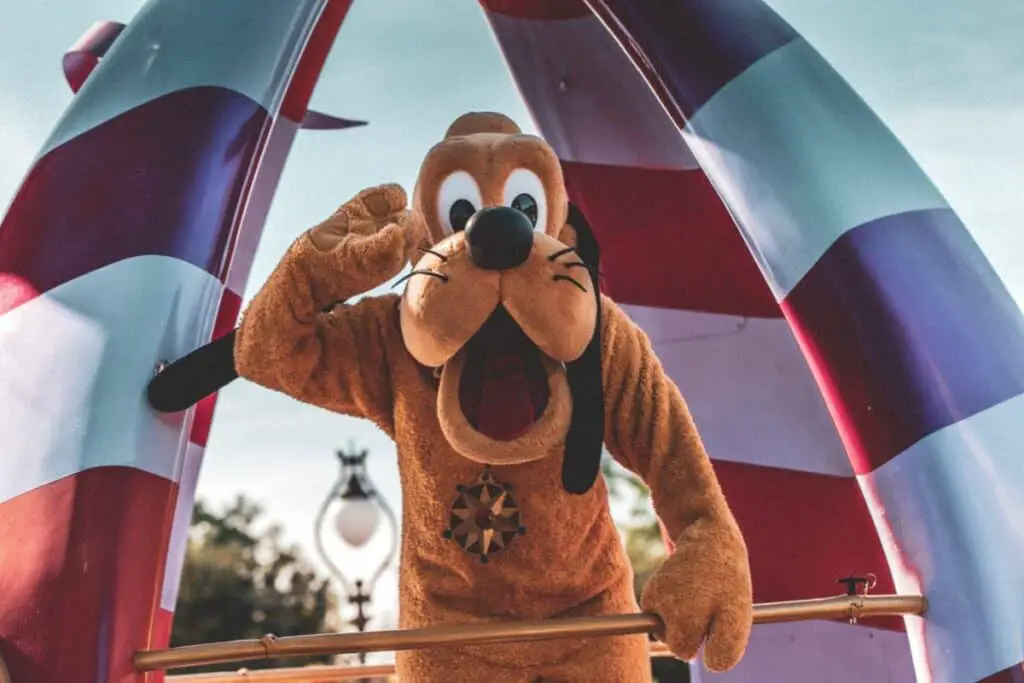 No wedding is complete without some entertainment, and Disney does not disappoint here either. Here are a number of options that you can choose from for your wedding entertainment. 
Live Music For The Ceremony
How amazing would it be to walk down the aisle to a live musician? Here are the options to choose from: 
Flutist
Guitarist
Violinist
Harpist
Vocalist
Harp and Flute Duo
Flute and Guitar Duo
Guitar and Harp Duo
Live Music For The Reception
Music is needed at any reception so that everyone can dance and be merry! Here's what Disney offers you:
Live band
String Quartet
Big-band Orchestra
Country and Western Band
Contemporary Dance Band
Mariachi Cobre Band
DJ Set
Key West-style Guitarist 
Bagpiper
Disney Character Pop Ins
When at Disney, you need to see your favorite characters! Why not invite them to the reception and get some pictures with them?
The most popular are Minnie and Mickey Mouse, but you can ask your wedding planner who else is available. 
You can book the characters to come for 30 minute intervals, and you can book either one or two characters to show up. 
Themed Entertainment
Again, when at Disney! Themed entertainment is an amazing way to remember your wedding forever. Here are some of the extras you can choose from:
Character Cameos
English butler: an english butler dressed in all his finery, presenting your rings on a silver platter. 
Tacky tourists: A couple of Disney fanatics will come and liven up your party, entertaining guests and causing a stir.
Major Domo: This character from Cinderella will act as your ring bearer, carrying the rings in a glass slipper. 
Uninvited wedding guests: A husband and wife duo that are annoyed to be left off of the guest list turn up and disturb your guests in an amazingly comical manner. 
Extra Pops of Fun
Confetti Cannons
Private Firework Display
Capture Your Magical Day
Disney offers a number of photo and video packages, with professional photographers to capture all of the best moments of the day. Some packages include a second photographer to capture even more. 
You can also choose a specialty portrait session in which you can travel to your favorite world destinations in EPCOT and get wedding pictures throughout them all. 
Summary
We hope that this has given you a better insight into how to plan your wedding at the Epcot Pavilion.
Disney wedding coordinators will take care of everything for you, including everything we've listed above as well as other things such as bouquets and transportation. 
No matter which options you go for, one thing is for sure – your wedding will be absolutely magical. Congratulations!

Latest posts by Jodie Messines
(see all)