Imagine the soft rustle of fresh sea breezes, a surreal sunset painting the horizon in hues of pink and orange, and the mild salty tang of the ocean air. This is the storybook opening to your bright nautical wedding adventure, promising an unforgettable knot-tying journey.
Whether you're sea-struck sailors or shore-bound lovebirds, the charm of mermaid kisses and starfish wishes can turn your special day into an oceanic fairytale!
Now, let's embark on this exciting adventure together. We'll sail off to explore coastal grandmother aesthetics and tip toe through uncharted maritime themes – way beyond common anchors and seashells.
We'll drop anchor at picture-perfect venues that simply scream 'nautical'. From lavish yacht clubs to quaint beachfront resorts, we promise enchanting vistas that aren't limited to New England.
Let's set sail together on an unforgettable voyage to knot-tying bliss. It's time for nautical dreams to become an enchanting reality!
Demystifying the Nautical Wedding Theme
A nautical wedding theme knocks stuffy traditional confines overboard and immerses your love story in the cool, laid-back vibes of the sea. This theme, my loves, is about declaring your 'I Dos' in a relaxed sea-kissed ambiance. Think of it as a beach soiree with elegance and sophistication.
Now, before you start imagining sailor hats and seagull cake toppers, let's redefine nautical styling. Ever heard of the coastal grandmother aesthetic? It's more than just aviators and knitted shawls.
This revolutionizes the archetypical blue-and-white palette – it's an organic, evolved take on traditional nautical designs.
Riding the coastal grandma wave (pun intended), think earthy tones coupled with your favorite eye-pleasing greens instead of cliche anchors and seashells. Spice up your venue with antique sailboat models, vintage compasses, or even lace-made starfishes for delicate finesse.
All set to make waves in your own grand fashion? Just remember that nautical doesn't translate to everything under the sea strewn around your venue.
Use these motifs sincerely and sparingly – less is more here! Now go ahead, channel your inner coastal granny, and make every maritime minute count.
Giving Freight to Perfect Nautical Wedding Venue
Let's set a course on the itinerary for your love voyage. The nautical theme calls out to venues that sing melodies of waves and whispers of ocean tales. I'm waxing poetic here, but a yacht club, a sailing club, even maritime museums and beach resorts set the perfect stage for this sea-inspired extravaganza.
Voila! These venues guarantee vistas worth your wedding album. They provide a fitting backdrop to make your vows amidst sun-soaked shores or under a star-studded sky. And hey, don't limit your compass only to New England – turn on your explorer instincts!
Do places like Martha's Vineyard, Block Island, Kennebunkport, and Montauk ring any bells? These locales lend themselves naturally to nautical themes and coastal grandmother aesthetics.
But remember a sunset silhouette can bring ambience right into your backyard or an inland lakefront could be your 'Ahoy!' moment.
To dock or not to dock is no longer the question (apologies to Shakespeare). Unveil the beauty of nautical charm anywhere you deem fit. Time to drop anchor and create ripples at an exciting venue.
Dressing the Part: Immaculate Nautical Wedding Attire
In the symphony of love celebrated afloat, attire plays the keynotes. A maritime wedding sets sails not to a sea of frills and sequins, but to classic designs, eternal in their charm.
It whispers to the fashion lores of airy fabrics like linen, cotton, and seersucker, draped gracefully in the canvas of white, blush, light blue, navy, and cream.
Now picture the radiant bride – walking through an aisle marked by sandy footprints and seashells- her flowy gown dancing with each gust of wind. Her dark blue pumps peep out from beneath whispered layers of tulle or chiffon.
Adorning her hair is a crown crafted from starfish and complementing it are simple oceanic accents like shells or seaglass on boutonnieres for her mate.
Taking inspiration from The Style Bungalow's take on Alexia Maria's sartorial aesthetics with oceanic hues wedding dress, one can defy the pristine white norm too. Because who says nautical styling should stick solely to 'sailor-chic'?
As you tailor your look for this special day, ensure that each outfit serves as a chapter in your romantic coastal narrative. Let your attire illuminate your love that is as deep as the ocean and as timeless as tides.
Mastering the Use of Nautical Wedding Colors
Remember, authenticity is paramount when embracing a nautical color scheme. It's about capturing the essence of the ocean rather than simply decorating with shades of blue.
Okay, so where do you start? First rule of thumb — always pay homage to Mother Nature. Take a moment to absorb your surroundings and let the beach, sea and sky inspire your palette.
Beige from sandy beaches, soothing greens from lush seaside vegetation, crisp whites echoing breaking waves or a dusty blue capturing the tranquil sea — these are all color inspirations that effortlessly lead to a serene nautical setting.
Take this as your canvas and create a symphony of hues that don't just scream 'nautical,' but whisper beautiful stories of love by the sea. Blending shades seamlessly will create an oceanic ambience, breathing life into your event.
Staying true to this natural spectrum is key to achieving nautical nirvana — after all, you can't improve on nature's innate perfection.
Sea-inspired Ideas for Nautical Wedding Invitations
For shore-thing success, every soiree detail matters, and your nautical-themed invitations are your guests' first-trip to the seaside. But delightfully enticing your mainland mates to muster their sea legs requires more than just a pretty piece of stationery. So, let's dive in!
Think past the golden sands and azure waters images that scream beachy vibes. Draw inspiration from elements you'd see on a lovely marine stroll: nautical maps marking blue crystal bays, timeless monograms hinting at plush yachts – even sailor's knots spun into delicate motifs can transform an ordinary invitation into an extraordinary aquatic teaser!
Don't be shy to pepper in some maritime flags, or go full sailor with watercolor washes capturing the fluidity of waves. Laura Hooper's wave-inspired calligraphy sets sail or shall I say "sets sale" for her creativity. Imagine handing out such a masterpiece!
By channeling these touches into your invites, you beckon guests into your nautical narrative before they've even left home!
Bringing the Coastline to Your Wedding with Nautical Decor
How about we sail straight into crafting a sea-faring fairy tale backdrop, shall we? Let's rescue your venue from the cliche anchor-and-rope overdose, and transform it into a scenic coastal island. Let's get started!
The secret mantra is infusing classic homely details laced with maritime charm. Play with ocean-inspired elements without drowning your space in them. For instance, anchor place card holders or sailboat crests escorting guests to their tables, add an authentic sea-inspired touch without going overboard.
Next stop on our decor cruise: tents! But not just any tent; think high and artistic like those fabulous sailcloth varieties from brands like Sperry Tent. Suddenly, your venue isn't a hall or garden anymore – it's a breezy beach paradise!
Of course, nautical weddings aren't complete without vendors like The Style Bungalow, The Foraged Fern and Zazzle who've gained their sea-legs in providing tasteful nautical items for these events.
Deck out your wedding in perfect balance highlighting the best of land and sea.
Choosing Appropriate Flowers for a Nautical Wedding
Sea-inspired bouquets and centerpieces are ready to bloom in your nautical wedding fairy tale. Yes, my dear love sailors, it's time to splash some floral beauty onto the canvas of your event!
Enter Hydrangeas: these little bursts of happiness dressed in whites, blues, pinks, purples, and greens are the unsung heroes of coastal grandmother aesthetics. Hydrangea bouquet – sounds like a poem to me!
But oh, more sea-glam options await. Add garden roses for elegance, delphiniums for their delightful blue shades (spoiler: they match perfectly with our maritime theme). Peonies can artistically mirror those fluffy ocean clouds.
And don't forget to invite copious amounts of greenery– let them imagine brushes of seagrass dancing in a warm sea breeze.
Each bloom and leaf weaves a beautiful tale about your love, sailing across waves and reaching safe harbor on your special day.
Selection of Seafood-centric Menu for a Nautical Wedding
When it comes to serving the banquet on your special day, going a bit fishy sounds like a great idea! Seafood is the heart and soul of any nautical themed feast. Time to discuss what the captain of this culinary ship should include.
Local seafood, fresh off the fisherman's net, is your gateway to a sea-food heaven. Delight your guests with a variety of undersea treasures— everything from lobsters and clams to scallops and shrimps. Add locally-grown greens and herbs to complete the meal with an earthy touch.
But let's not ignore the importance of finely-aged wine for a classy catch. Raise a toast with roses — they not only resonate with our coastal grandmother-inspired theme but also complement your seafood spread delightfully.
So, whether it's a laid-back beach barbeque or an elegant sit-down dinner, a lovingly curated seafood platter brings your nautical wedding visions alive from plate to palate!
Unique Nautical Wedding Favour Ideas
Let's venture beyond the shore with creative ideas for nautical wedding favors. Gifts that your guests won't just find adorable, but will serve also as physical reminders of your uniquely themed celebration.
How about intriguing compasses that double-up as compass escort cards and treasured keepsakes? A small functional gift, guests can use it long after the wedding is over. An absolute win-win, I say!
Then, there are lighthouse tea light holders — a beacon lighting up cherished memories of your special night. Or personalized glass votive holders subtly hinting at those sun-kissed ocean ripples in their design?
And for those who can't resist a good old wine-sip, why not gift them an old metal ship-wheel shaped bottle opener? Turning each uncorked celebration into a throwback to your sea-inspired soirée.
Your nautical themed favors should be miles away from dull. With careful thought and creativity, they become tokens of gratitude that echo waves of your beautiful sea-side romance.
Frequently Asked Questions
Q: What does a "nautical wedding" mean exactly? A: Great question! A nautical wedding isn't just about maritime motifs and color schemes. It's more about transporting your guests to a sea-side setting, right from the decor, dress code, menu to even the slight sea breeze whisking through the reception! Alert: No sailor hats compulsory!
Q: Do I have to stick with blue and white for my nautical theme wedding? A: Not at all! While blue and white are classic nautical colors, you can explore other shades inspired by the seaside. Think sandy beige, calming greens, or seashell blush – basically any tone that evokes a serene seside vibe.
Q: Nautical theme means I can only choose a beach venue? A: Nope! While beaches make fantastic nautical venues, consider yacht clubs, maritime museums or even lakeside properties. If you're creative, any venue can get an oceanic makeover!
Q:I've heard Hydrangeas are popular in nautical weddings, is it obligatory to use them? A: While hydrangeas do lend beautifully to the theme with their various shades mimicking the ocean's hues, there's no hard and fast rule saying you *have* to pick them. Garden roses, delphiniums, peonies are equally charming choices.
Q: Is seafood the only menu option for a nautical wedding? A: Seafood is an overwhelming favorite for sure! But remember, it's your day so mix things up if you wish. Add grills or vegan dishes in your spread– just remember to play along with the seaside charm.
Q: Any tips on choosing wedding favors for my naval themed event? A: Keep it symbolic and functional—a tiny compass or vintage marine bottle openers can be fun and handy! Keep the element of surprise alive and enthralling in those favor bags!
Remember, with nautical wedding planning, feet in the sand, wind in the hair, and plank underfoot will easily lead you to knot-tying bliss!
Final Thoughts
In the end, while waves crash onto the shores and oceanic whispers tangle with the winds, your nautical wedding sets sail. It isn't about plastering seashells or drenching everything in navy blue. It's about diving deep into the coastal grandma aesthetic — something earthy, organic, and naturally beautiful.
From venue selection to delectable seafood delicacies rounding off a splendid day — it's all about honoring that magnificent beauty of the sea while celebrating love. Because just like the oceanic tides are to the moon, your love too is gravity-defying, vast, and endlessly beautiful!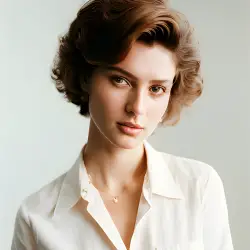 Latest posts by Carol Chatham
(see all)