Let your imagination take flight and accompany me on a regal journey where majestic purple meets splendid gold.
We're talking about boldly embracing the regal hues of purple and the sophisticated touch of gold at your wedding. Why settle for ordinary when you can weave these decadent colors into your fairytale day, transforming it from just memorable to utterly enchanting?
From sartorial elegance to sumptuous food arrangements, we're diving headfirst into everything you need to glamorize your wedding with a spellbinding purple and gold theme. Married to each other, these colors embody luxury and regality in their highest form, creating an air of opulence that leaves a lasting impression.
So, if you've been dreaming of a wedding replete with grandeur and allure, let's take this delightful detour into the land where royalty meets charm. Ready to sweep your guests off their feet? Let's venture together into this purple haze suffused with golden radiance!
The Provocative Allure of the Purple and Gold Combination
Let's dive right into the heart of what makes this color duo absolutely irresistible. We're not just talking about mixing any two colors here; it's deep, regal purple paired with glittering gold – a true embodiment of timeless class and luxury. And oh boy, do these two know how to make an entrance!
Here's where it gets really exciting: this love affair between purple and gold is more than just aesthetic goodness. It's about the perfect balance of light and dark, warmth and cold, royalty and elegance. Think of it as yin and yang for your wedding theme!
So, how can you tap into this magic of contrasts? Simple – by adjusting the shades accordingly. Want to evoke a more formal atmosphere? Go big with darker hues to bring out the sophistication inherent in this color combo.
Going for a laid-back charm? Soften things up with lighter hues that still exude luxury but with an easy-going twist.
This powerful blend of purple and gold has something for every couple ready to embrace their inner kings and queens. So let your imagination run wild, mix in your unique tastes and voila! Welcome to your perfectly balanced, beautifully styled, genuinely glamorous wedding day.
Capitalizing on Wedding Attire: The Elegance of Gold and the Drama of Purple
We've got your sights focused on the regality of purple and the grandeur of gold, but how do you incorporate these powerhouse hues into your wedding wardrobe? Fear not! Here's your ticket to a standing ovation from your guest list!
Imagine striding down the aisle in a whisper-soft gold fabric with delicate purple accents. Breathtaking, right? Or go bold with a velvet suit in daring purple, complete with sleek black lapels. It's an eccentric twist yet marvelously chic, oozing charisma at every seam.
Gone are the days when just the bridesmaids sported color! You can infuse your own attire with a bang-up blend of eagle-eyed elegance and modern-day drama.
And don't think we've forgotten about our style-conscious grooms! How about a golden pocket square or a vibrant purple tie to make your look pop?
Remember that each shade of purple and splash of gold lends itself excellently to both formal and casual dress codes. Think metallic sequins for the evening glamour or pastel hues for a breezy brunch ceremony.
Accentuating Stationery Designs with the Royal Duo: Purple and Gold
Calling all invite aficionados! It might surprise you, but your event starts the moment your guests hold your wedding invitation in their hands. So, why not telegraph your theme loud and clear from the very first moment? Let's talk all things stationery.
Nothing screams royalty quite like gold calligraphy gliding across a rich purple canvas. Now, amplify that with a snazzy gold wax seal – it's fancy mail like no other!
But there's more to this than just pen meets paper. You could sprinkle in some glitter for that extra sparkle or tie everything together with satin ribbons in shades of – you've guessed it – majestic purple and gleaming gold!
Want to show off your contemporary edge? Try incorporating agate prints in purple, adorned with gold veins – a sure-fire way to captivate anyone even before the big day arrives.
With those little details of refinement placed just right, you'll be setting the tone for a wedding that spells out class, boldness, and intrigue right off the beer garden… or, maybe a royal courtyard is more apt?
Incorporating Purple and Gold into Rich and Luxurious Wedding Decor
Brace yourselves, decor fanatics, because we're about to plunge headfirst into a realm where purple reigns supreme and gold gleams at every corner.
Transforming an ordinary wedding venue into a regal paradise is no small task, but with the right decor elements, watch your wedding glow with grandeur!
Think gold candlesticks standing tall amongst lush clusters of purple florals. Or swap the traditional for chic geometric gold terrariums housing delicate purple succulents – a delightful marriage of modernity and elegance that graces your tabletops.
But why stop there? Create an intimate lounge area using gold sequin draperies against plush purple furniture setting off that royal ambiance! And don't shy away from introducing softer shades like grey, cream, or white to break up the boldness for a more balanced look.
It's not all about splurging big bucks; DIY has its own charm too. Ever considered crafting simple centerpiece arrangements of gold vases coupled with an explosion of purple hydrangeas? Now that's a sight to behold.
Setting the Mood with Purple and Gold Illumination Choices
Now, let's shine a spotlight – quite literally – on how to plunge your wedding venue into an oh-so-alluring initiatory rite. The secret? It lies in the power of lighting.
Yes, you heard it right! From setting just the right mood to accentuating every luxe detail, your choice of illumination can be a scene-stealer.
Draping your wedding reception in a bath of warm, golden uplighting instantly dials up the opulence while subtly underlining those purple undertones. The result? A sea of shimmering gold with pops of regal purple that screams 'grandeur'.
Looking for a dramatic twist? Imagine purple spotlights casting their gentle glow on the dance floor or even uplighting that magical cake cutting moment.
By adding touches of these spectacular hues to your lighting choices, you're sure to paint your reception with an ambience that's both enchanting and unforgettably glamorous.
So go ahead, let the warmth of gold and the drama of purple play out in an illuminating ballet that truly captivates your guests.
Regal Treat: Purple and Gold Themed Wedding Cakes and Desserts
Gear up, sweet-tooth readers, as we whisk you away into a mouthwatering universe of decadence – the purple and gold dessert spread! This is where your imagination can truly run wild. Let's start with the pièce de résistance – your wedding cake.
Imagine the gasps of delight as your guests behold a multi-tiered spectacle of a gold frosted cake embellished with cascading purple florals. Or maybe a whimsical spin with a purple ombre cake gracefully adorned with gold detailing?
The creativity doesn't stop there though! Mini indulgences like gold-dusted macarons or candy favors sporting the regal duo aren't just gorgeous to look at; they're delightful bites that add another layer of charm to your memorable event.
If you desire something really 'out-of-the-box', why not surprise everyone with watercolor-style cakes brushed with sparkling gold touches? Or perhaps glitter donuts matching your theme – a sprinkle of glamor that's irresistibly sweet!
Creating Memorable Tokens: Purple and Gold Wedding Favors
They say good things come in small packages, and what could be the best tiny packages if not wedding favors to impress your guests?
By tying in your regal theme, these miniature tokens can serve as the adorable exclamation point to your purple and gold love story!
Softly scented lavender candles nestled in glossy gold tins could light up your guests' evenings long after your big day. Or perhaps personalized golden keychains, each bow-tied with a royal purple ribbon for that custom touch that speaks volumes about your thoughtful attention to detail.
Wedding favors have evolved from just obligatory souvenirs to beautifully crafted tokens that not only express heartfelt gratitude but also drive home the vibe of your event – much like an epic tale ending on a delicious cliffhanger!
With each favor choice embodying the essence of opulence and mystique, each guest will carry home a piece of your magical day, reminding them of the splendor they witnessed.
The Perfect Farewell: Planning a Purple and Gold Themed Send-Off
Buckle up folks, we're going out with a bang! As you release your guests into the night (or morning, no judgment here!), let the final act of your wedding saga leave them stunned once more.
Let's jazz up that send-off with the dynamic duo of purple and gold again – because nothing says "thank you for celebrating with us" like coordinated exit accessories.
Picture a starlit sky brought alive by the twinkling shower from gold sparklers held high. Or'dazzle even daylight with confetti poppers bursting in hues of violet and metallic gold.
With each crackle and pop, you're not just marking an end to an extraordinary day; you're making that final statement loud and clear: this wasn't just any wedding; this was YOUR wedding.
Because remember how we began? The perfect blend of luxury and elegance isn't just about the big details. It's about seizing each moment, right from the first impression down to that magical farewell – make it count.
Frequently Asked Questions
Is the combination of purple and gold suitable for all seasons?
Absolutely! Whether it's a cozy winter wedding or a bright summer affair, the regal duo of purple and gold can work marvelously. Tweak your shades to suit the season and you're all set!
I want a casual wedding but love this color combo. Can I still use it?
Of course! The beauty of this combo lies in its versatility. Use softer or lighter hues to bring in a relaxed yet elegant vibe to your casual wedding.
How can I incorporate the purple and gold theme into my wedding attire without going overboard?
Balance is key here. You could opt for accessories like jewelry or cufflinks in gold while subtly incorporating purple accents into boutonnieres or bridesmaid dresses.
Are there specific flowers that will complement my purple and gold theme?
Purple roses, hydrangeas, and violets can be spectacularly paired with golden table settings or candlesticks for a cohesive look.
Can I add other colors to my purple and gold themed decor?
Surely! Softer shades like cream, grey, or white can balance out the boldness, adding more depth to your palate.
Is it necessary to also match our food and desserts with the wedding theme?
Not necessary but definitely a fun idea! From a gold-frosted cake adorned with purple floral accents to gold-dusted macarons, there are countless ways to weave in your theme subtly!
Are themed wedding favors too much?
Not at all. In fact, finely crafted themed favors show your appreciation towards guests while leaving them with a charming memoir of your special day!
Can we use purple and gold in our send-off celebration as well?
Absolutely! Sprinkle some metallic gold confetti or hand out gold sparklers for a grand send-off that mirrors the elegance of your event.
Remember, the secret lies in curating a unique experience, carrying your personal essence through every minute detail, creating something not just visually striking but also unforgettable.
Wrapping Up
So there you have it – your guide to weaving a seamless tapestry of sophistication and elegance with the dynamic duo of purple and gold! But remember, this journey is all about expressing your unique love story through every detail. Create an event that doesn't merely look good, but one that pulsates with your shared excitement, passion, and joy.
From whimsical invites laden with gold calligraphy to a mesmerizing send-off showered in sparkling hues, each step of the way offers an opportunity to leave an enchanting fingerprint on this grand canvas. Because at the end of the day (quite literally), it's all about crafting a melting pot of memories tied together with threads of love, laughter, and a dash of royal panache!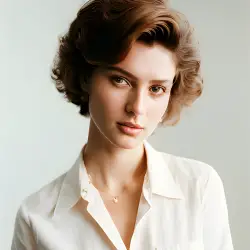 Latest posts by Carol Chatham
(see all)