As we live in an increasingly modern age, wedding planning has so much more to offer the brides of today.
Instead of the boring old traditional wedding, with pure white dresses and the 'here comes the bride' march, today's brides can make their day special in their own unique way.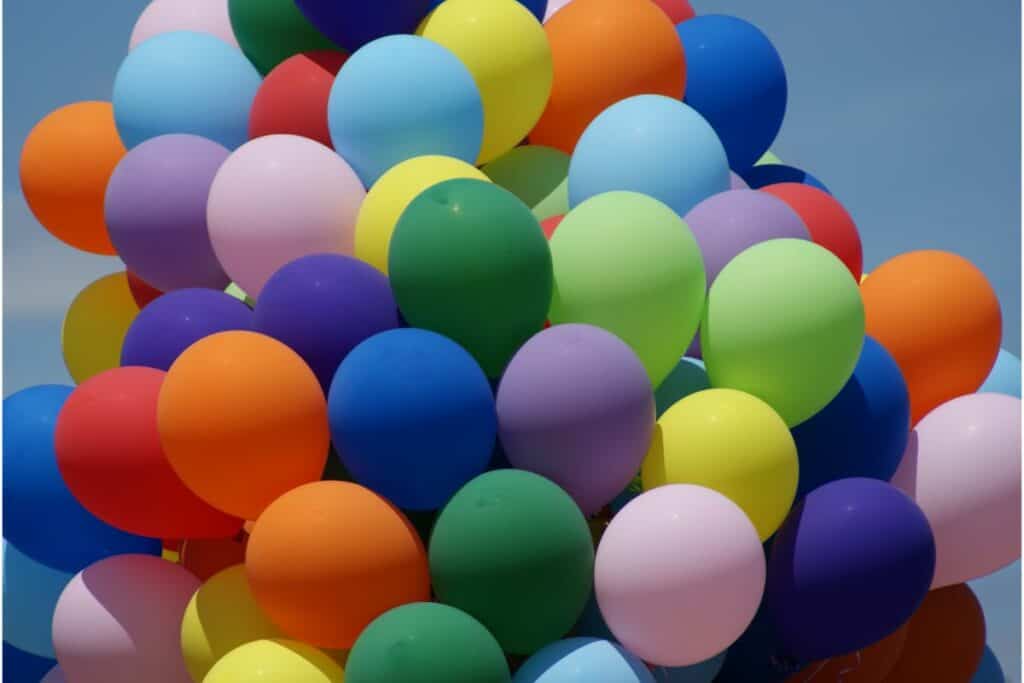 Many of us have dreamt of that dream Disney wedding ever since we were little girls, and what movie is more romantic than Up, released by pixar. The love shared by Carl and Ellie is one we can all look up to.
If you want the perfect wedding to set you up for a lifetime of happiness like our favorite movie couple, then take a look below, as we show you some ways you can give your wedding an unforgettable Up theme. 
Wedding Invitations
First of all, let's talk about wedding invitations. These are what people will see first when they are informed of your upcoming nuptials.
Therefore, it is important that you set the theme early on, to let them know the theme that you're planning.
Fortunately, there are lots of different wedding invitations available on Etsy to choose from to help you with this.
Some of them feature a pretty image of the house from the movie, floating in the air with balloons attached to it. This way, there will be absolutely no confusion about the theme of your special day. 
Include Your Up Theme In The Beverages
Instead of just sticking to the boring old champagne and orange juice typically served at a wedding reception, why not serve up some grape juice instead?
This beverage is featured heavily in the movie, and it's a very easy way to incorporate this portion of the movie into your special day, whilst also appealing to the younger members of the wedding party. 
Up Themed Wedding Dress
The wedding dress worn by Ellie in the movie is simple and elegant. This is something you're sure to be able to replicate by taking a look in your local wedding dress retailer.
If you want something more colorful to match the vividly bright balloons in the movie, why not buy yourself a rainbow colored petticoat to put underneath your dress.
This way you can bring a little bit of the movie into your dress without being too over the top! 
Incorporate Rainbow Balloons
There are so many ways that you can bring the magic of Up to your wedding just by using some multicolored balloons.
Maybe you and your partner could have a photoshoot with one of you holding on to a bunch of balloons as he elegantly dips you.
You could even make a multicolored balloon arch for the wedding, so that all of your special guests can take a photo in front of it!
In addition to this, why not hand out a different colored balloon to each guest before the ceremony, then when you say I do, they can all let go of them, releasing them into the sky. 
Up Themed Cakes
There are so many gorgeous Up themed cakes to be found on Pinterest to provide you with some inspiration for your special day.
This one in particular is especially gorgeous. It features a blue sky with clouds plastered over it, with an array of balloons underneath.
On the top, we can see the house featured in the movie, which has even more balloons springing out of it at the top. To complete your cake, why not buy a cake topper that features Carl and Ellie. 
Up Themed Guest Book
Why not buy yourself a replica of the memory book shown in the movie that contains all of the photographs taken of Carl and Ellie.
After your wedding has taken place, you can then put all of the pictures from the special day inside to keep forever.
Another idea would be to simply leave it blank, and place it on a table during the reception so that guests are able to sign it.
This is a fantastic way to commemorate your special day and read all of your guests fond memories. 
Up Bridesmaids Dresses
Experimenting with your bridesmaids dresses is a great way to express your love for the movie, and find everyone a color that everyone is happy with.
All you have to do is find the same gown, but choose a variety of different color options. Make sure that they're all bright, so that they look like all of the pretty balloon colors in the movie.
These could be purple, pink, blue, green or yellow. It's totally up to you. 
Up Table Decorations
Another way to brighten up your wedding is to place some brightly colored balloons in the center or your table, tied to a bottle with some string.
Along with this, choose some multicolored confetti to scatter all around the tables to give it a cheerful appearance. 
Up Music
An incredibly easy way to show your fondness for the movie is to include the music in your wedding.
Instead of walking down the aisle to the tired 'here comes the bride' march, why not play the gorgeous melody featured in the movie as Carl and Ellie set up their dream home?
This is sure to make your wedding truly unique, and give your guests something sweet to remember. 
The Wedding Car
Why not show up to the ceremony in a true vintage car from the 1950's, the time in which Carl and Ellie's wedding is based. This will give your entrance a truly stylish feel. 
Conclusion
There are so many different ways to incorporate your love of the movie Up, into your special day.
Although it might not seem easy at first, there are lots of ideas out there to help you on your journey to the Pixar wedding of your dreams.

Latest posts by Lisa Plaitt
(see all)