Proposing to your partner is one of the most exciting life events that you can plan, and it's so important to get it perfect.
Some people propose in front of a famous landmark, while others propose in a romantic restaurant.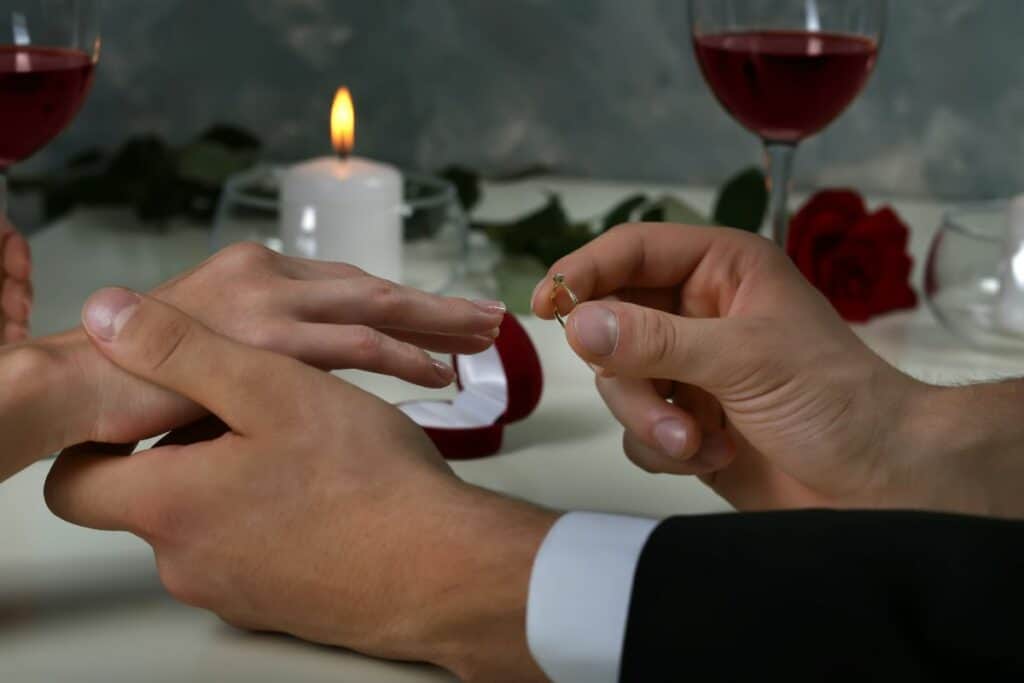 But if you want to do something a little different, why not use your favorite Disney love story to help you?
After all, who is going to say no to a proposal when they're reminded of the tale as old as time – Belle and the Beast's love story? 
Here are our top romantic proposal ideas that involve Beauty and the Beast. 
Create A Trail Of Roses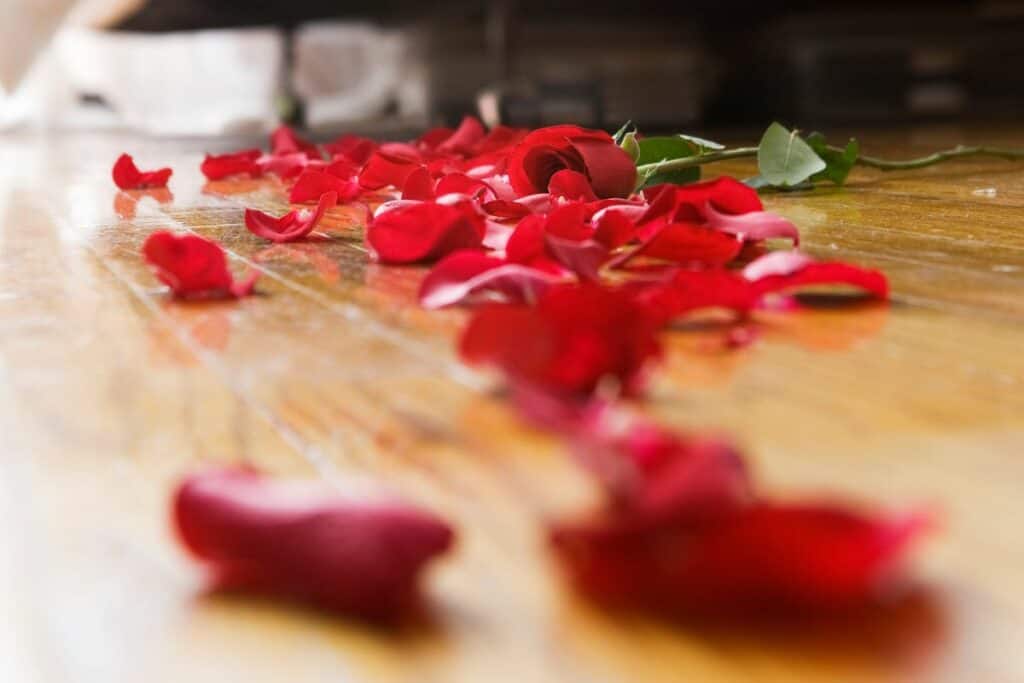 Beauty and the Beast is often remembered by the enchanted rose, which was kept in a glass holder and set to bloom when the Beast turned 21 years old.
He would then have until the last petal dropped to learn to love and to have another love him back, otherwise he would be stuck as the Beast forever. 
What is more romantic than red roses? Create a trail of either red rose petals or long stem red roses to your proposal spot. If it's outside, light the way with candles either side of the path as well. 
Once your partner finds you, have the place lit with more candles (the Beast's castle was littered with them) and have plenty more roses surrounding you.
You could even wear a blue dinner jacket as a nod to the Beast's blue coat. Propose underneath the stars and live happily ever after!
Be Our Guest At Disney
Disney is the perfect place to propose – they have plenty of packages that you can choose from to ensure that your special moment will be captured, and the cast members are always more than happy to help you out.
Disney has a restaurant called Be Our Guest where you can enjoy a multiple course dinner in one of the three classic sets of the Beast's castle.
Belle and the Beast will be there, as well as some of the other beloved characters such as Chip and Lumiere.
Why not propose here, in the actual ballroom from Beauty and the Beast? You could even enlist the help of Belle and the Beast for your proposal, and the entire ballroom will celebrate with you afterwards!
If you're planning a trip to Disney soon anyway, this could be the perfect opportunity to tie it into your proposal plans. 
Create A Custom Ring
One of the most important things about a proposal is the ring, so it has to be perfect. There are so many different rings to choose from, but some of the most special ones are those that have been custom made for your partner.
This will show that you've put plenty of effort into finding the perfect ring, and no one else will have the exact same one. 
A Beauty and the Beast inspired engagement ring could include a number of different aspects of the story.
The most common one would be the rose, in which you could have rose petals surrounding the main stone of the ring. You could keep this as a diamond or change it to a ruby stone.
Alternatively, you could go for a blue and gold color palette with the ring to encapsulate the Beast's castle and attire. Or red and black to highlight the differences between Belle and the Beast. There are so many possibilities here depending on what your partner will like the best! 
Propose In A Library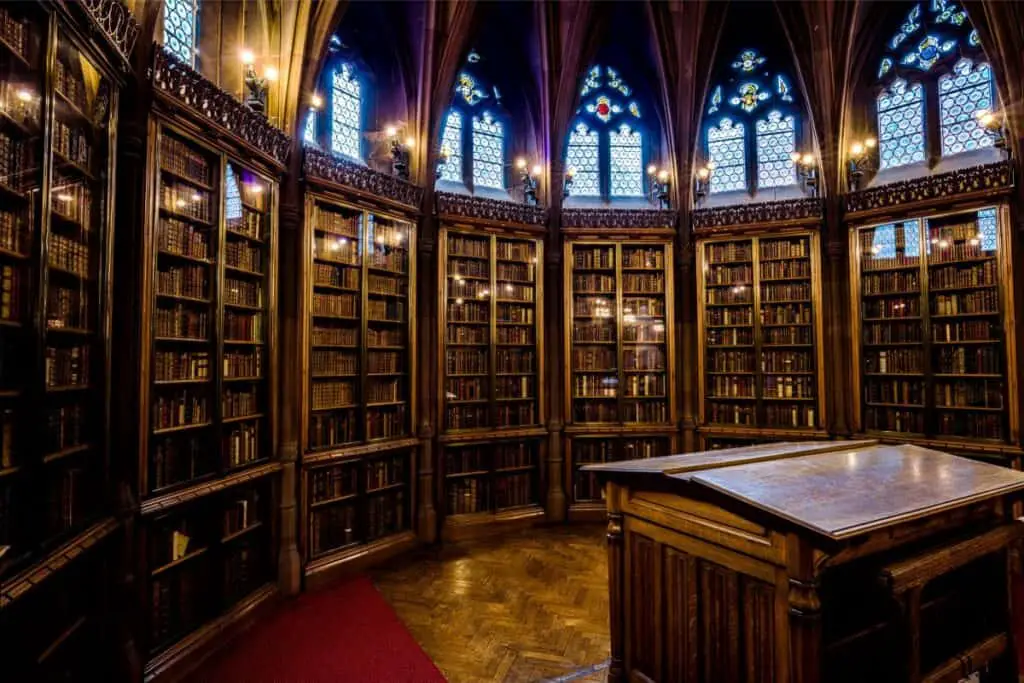 This Beauty and the Beast proposal feels like it could be Belle's dream proposal too.  If your partner feels like a real-life Belle, this could be the perfect way to propose. 
Many cities all over the country have beautiful, old, large libraries where Belle would feel right at home.
Taking a trip to one of these huge libraries can create the perfect backdrop for a proposal fitting for a Beauty and the Beast fan.
It is important to remember that these libraries are used by people who are trying to study or read and therefore, you do need to remain quiet while you visit.
Therefore, if you think your partner is likely to be unable to contain their excitement at the proposal, it might be better to get down on one knee just outside the building after you've been inside.
Play Make Believe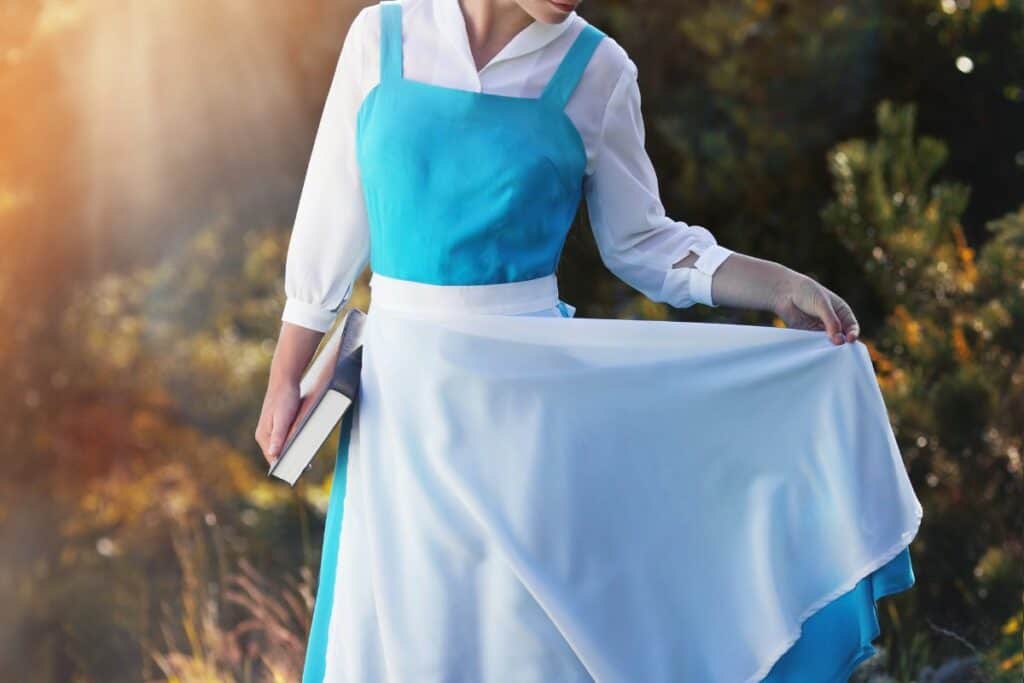 If you guys enjoy dressing up and having a laugh together, why not dress up as Beauty and the Beast (Halloween could be the ideal time for this proposal!) and get down on one knee in all of your finery? 
It certainly will be a story to keep telling over and over! Make sure someone gets a picture of the two of you during the moment so that everyone you tell believes that you actually did dress up as the Beast! 
If dressing as Belle and the Beast is a little too cringy for you, why not opt for some other beloved characters like Gaston and Lefou? Or Cogsworth and Plumette?
The opportunities are endless, and this will definitely make a funny story. How many other people can say that they've got engaged while dressed as a clock and a mop!
Meeting Belle And The Beast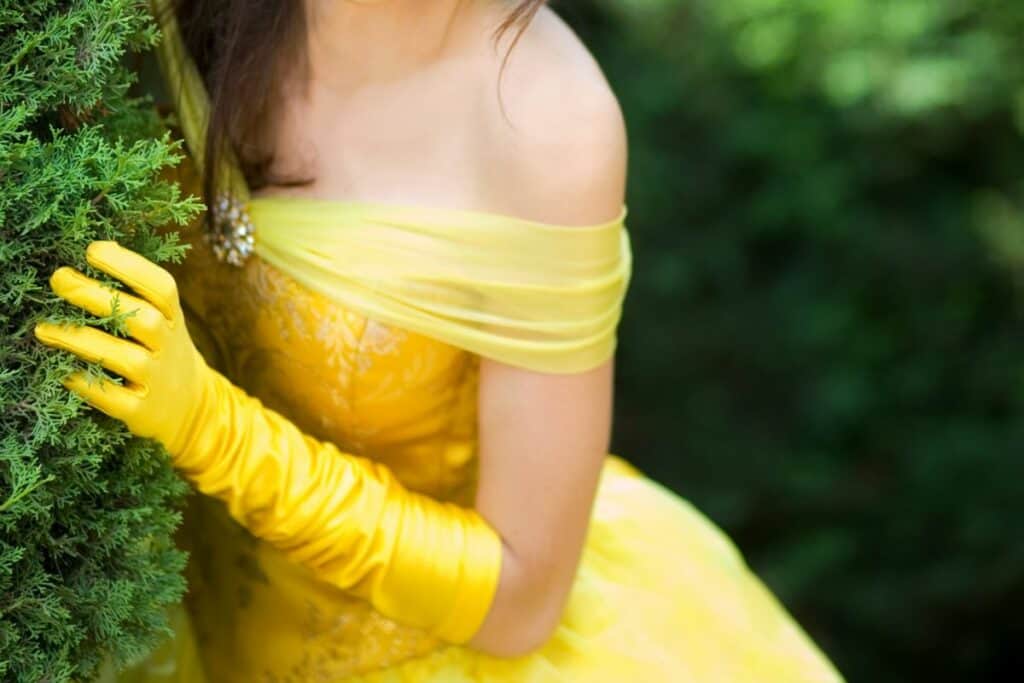 If you and your partner like to frequent Disney parks or you want to make a special trip for this very special occasion, it is possible to get Belle and even the Beast involved in your proposal.  
This is another option in which it is possible to get a private proposal at the expense of a fee. Because this would be in a Disney park, the fee for a private meet and greet with characters is quite expensive, but could be worth it if it is within your budget.
Otherwise, queueing up to meet Belle and the Beast can create a great proposal for your Beauty and the Beast fan. Other park-goers are often very respectful and even excited about proposals that happen at Disney.
Take Dance Lessons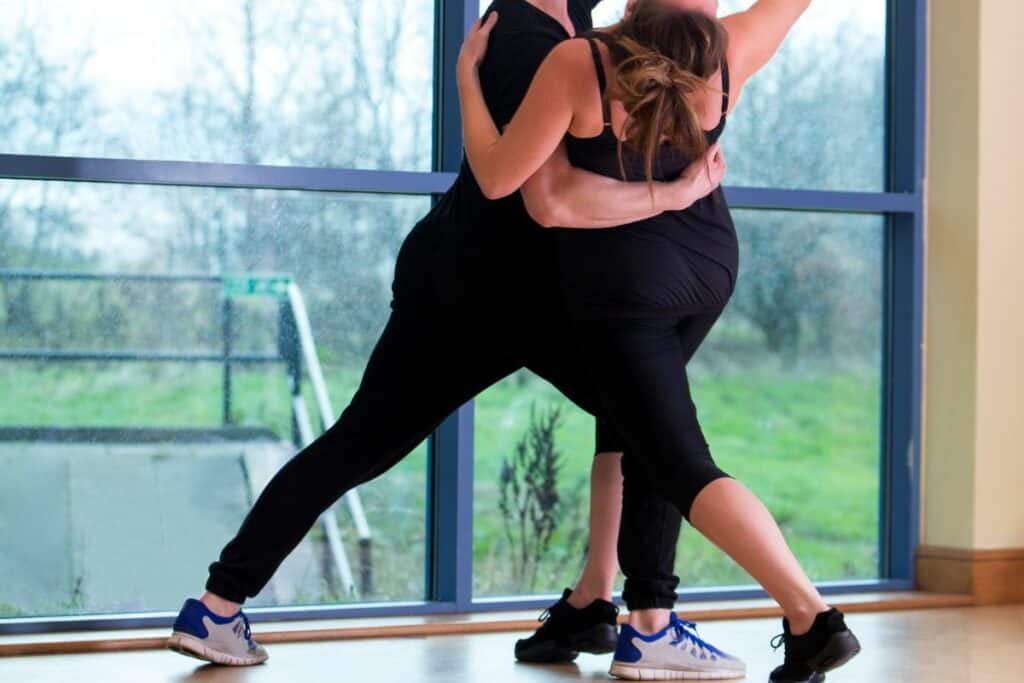 It might be nice to surprise your partner with a special dance lesson in which you learn how to ballroom dance to the classic songs from Beauty and the Beast.
You could get this as a gift for a special occasion, perhaps a birthday or an anniversary, and have a lovely day together dancing and having fun. 
Once your final dance concludes (hopefully to the same song that Belle and the Beast dance to) get down on one knee.
This will be an incredibly intimate and romantic way to propose, and hopefully your partner should still be feeling like the Belle of the ball. 
Plus, you have just taken your first dance lesson and therefore should be more prepared for the wedding! Keep the dance teacher's number for additional lesions before the big day. 
Plan A Candlelit Dinner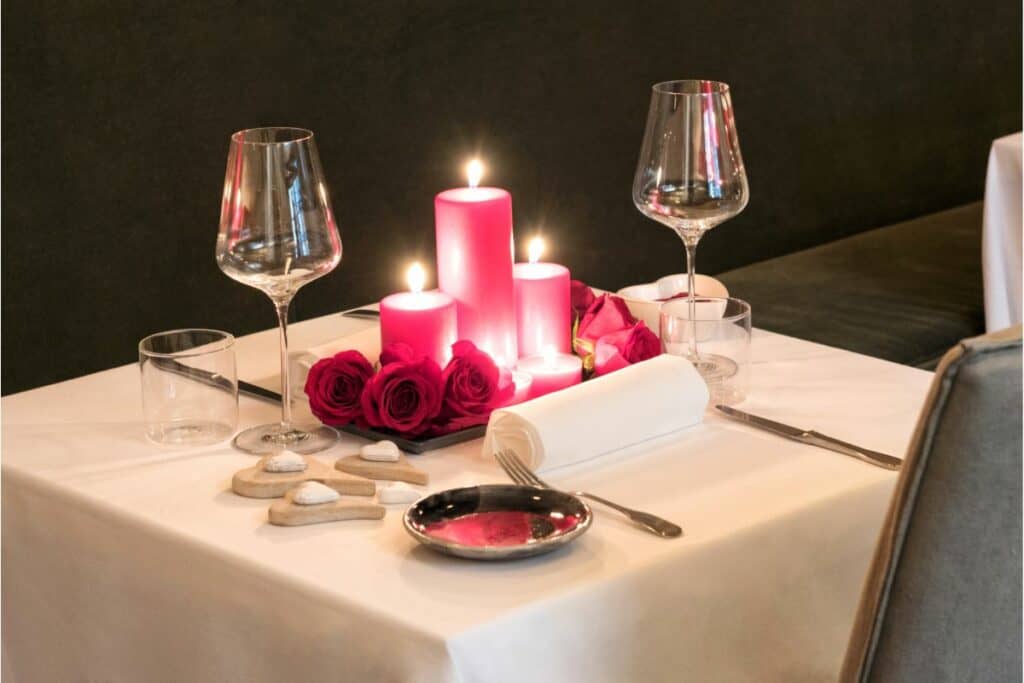 On the face of it, this idea may seem a little more generic, however, the key is in the details. Instead of using a standard candlestick holder, you can use a candelabra, if you can find a genuine Lumiere candelabra it's even better.
Another way in which you can make your candlelit dinner proposal Beauty and the Beast themed is to choose a menu that features foods that are mentioned in the movie.  
The song Be Our Guest is full of different foods that you can incorporate into your meal such as soup du jour, hot hors d'Oeuvres, beef ragout, and pie and pudding en flambé.
This can create a wonderfully immersive experience for your bride-to-be before you pop the question.
Propose In A Rose Garden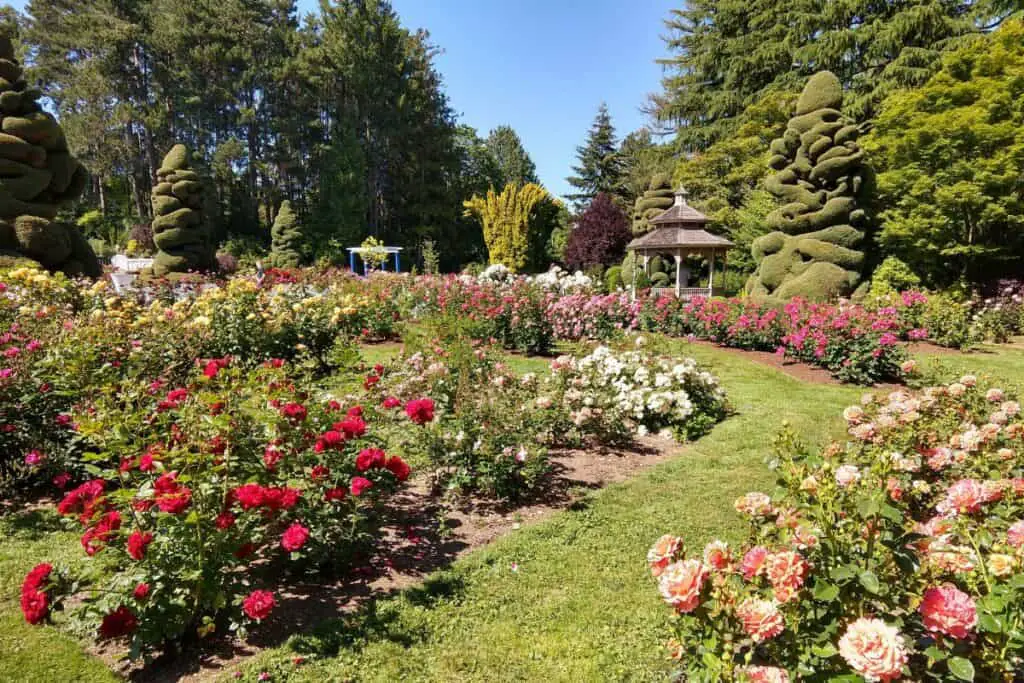 Another beautiful setting for a Beauty and the Beast inspired proposal is a gorgeous rose garden. 
Many manor houses and stately homes will have well-manicured gardens, which may include rose gardens, that are open to the public and are reminiscent of the Beast's rose garden in the movie.
If your bride-to-be doesn't mind the idea of a public proposal, this can be a great option, although many of these types of houses will be willing to let you access the gardens privately, after hours, for a fee. 
Accessing a manor house rose garden privately often means that your proposal will have to take place in the evening which lends itself to an even more romantic atmosphere.
Exploring a rose garden that is softly lit with fairy lights is the ultimate romantic setting for a Beast to propose to their Beauty.
Have Picnics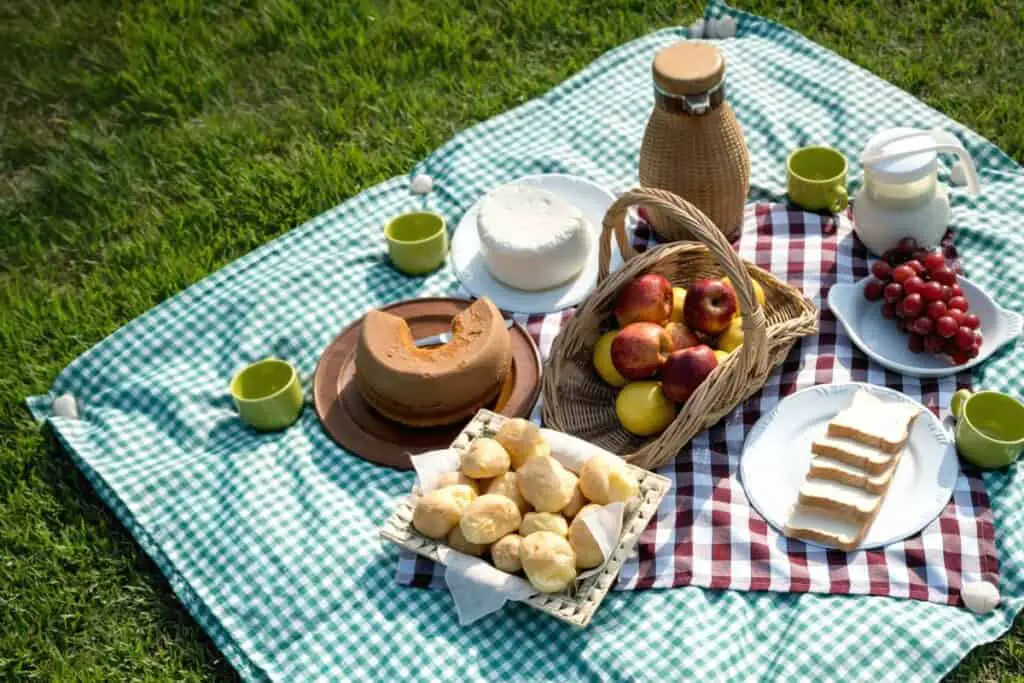 This Beauty and the Beast proposal idea requires very little in the way of planning because you will be getting your partner involved in the setup as part of the proposal.  
This idea works best if your partner's favorite character is Belle, and can recreate the scene where she is walking through her village purchasing bread and other foods.
You can walk around a local market or farmers' market and purchase the food that you will eat on the picnic together.
Using a cute wicker picnic basket to carry it all in will really add to the atmosphere here. After you have purchased your picnic food, you can take your love to a local park to enjoy it together.
If your partner is into reading, a nice touch could be to surprise them by bringing their current or favorite book along for them to enjoy. After you have enjoyed the food it is time to pop the question. 
Host A Tea Party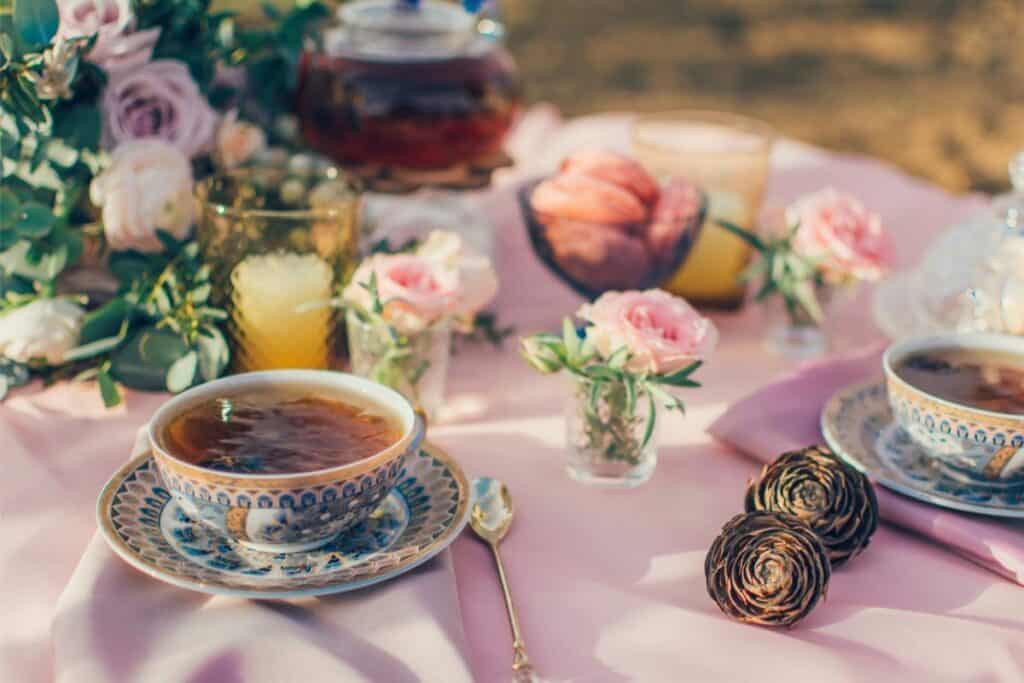 The characters of Mrs. Potts and Chip are integral to the movie and are often people's favorite characters from the story. Basing your proposal around a tea party provides plenty of options for big and small budgets. 
If your proposal budget is big, you can purchase a branded Mrs. Potts teapot and branded Chip tea cups for you and your partner to enjoy tea together. You could even purchase a branded Lumiere candelabra to provide some romantic lighting.
However, if you have a smaller budget for your proposal you can purchase china from a thrift store and get creative by adding facial features with a permanent marker.
This can give your china a personality like in the movie. Proposing during the tea party can be very romantic and sweet.
Throw A Fancy Dress Party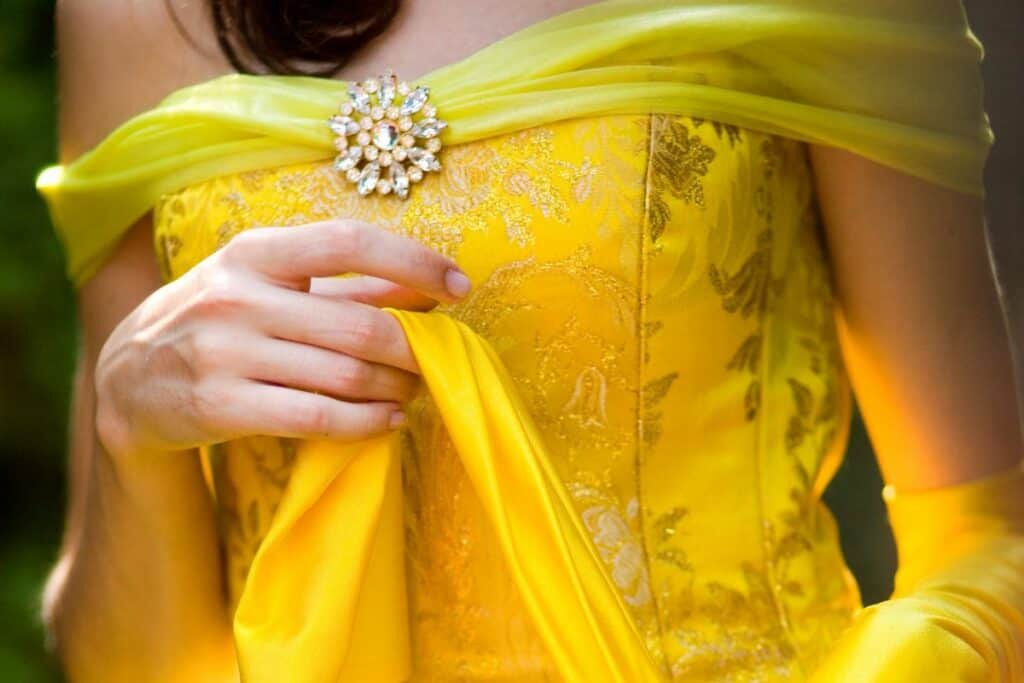 A fancy dress proposal requires the participation of your family and friends and a bit more organization.
To make your bride-to-be feel like a Disney princess at her proposal, you can make her feel like she is in the movie.  
Get your closest friends and family to dress up as different characters from the movie including Cogsworth, Mrs. Potts, and even Chip.
Sell it to your partner as a regular fancy dress party, and get dressed up as the Beast and Belle. During the get-together, surrounded by all of your favorite characters, you can get down on one knee and ask your very own Belle to be yours forever.
Hide The Ring In An Enchanted Rose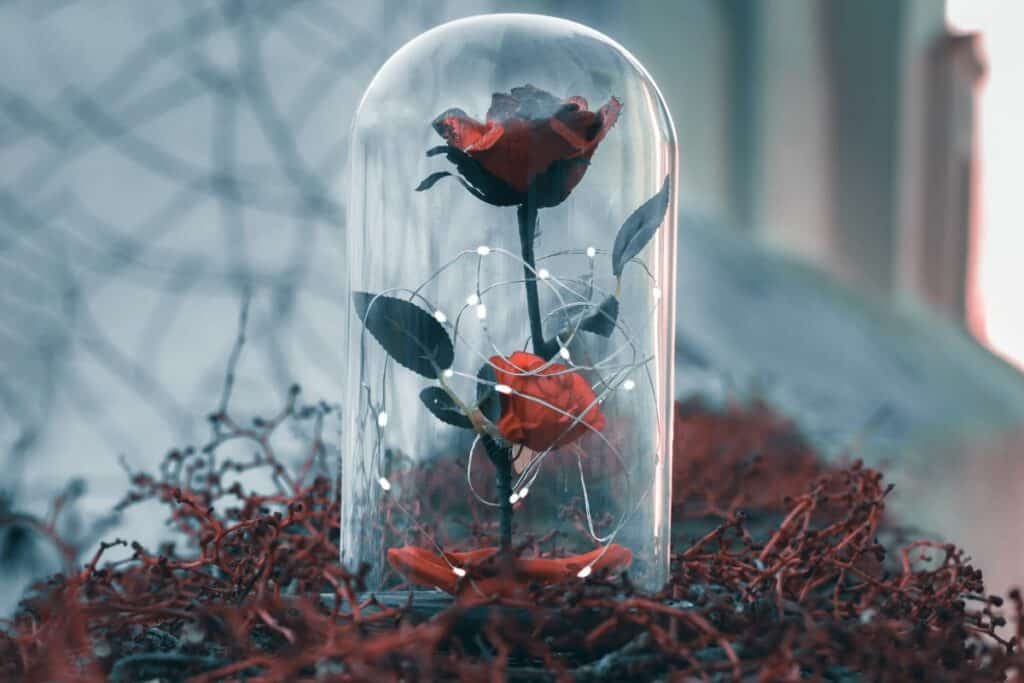 As the enchanted rose has become a well known and beloved symbol of the film, there are many replicas that you can buy online and in stores.
Make sure that you choose one in which the glass lid can be removed so that you can position the ring in the rose, just poking out. 
Now you can give this Beauty and the Beast themed gift to your partner, and when they spot the ring, propose to them.
This will be a cute way to catch them off guard and to propose to them when they least expect it. Plus, now they have a gift that they can associate with the proposal forever!
You can also do something similar with a replica of Chip, where you put the ring in the cup before gifting it.
Or, fit the ring around one of Lumiere's candlesticks! These alternatives could be good if your partner already has an enchanted rose replica. 
Use Your Favorite Romantic Quote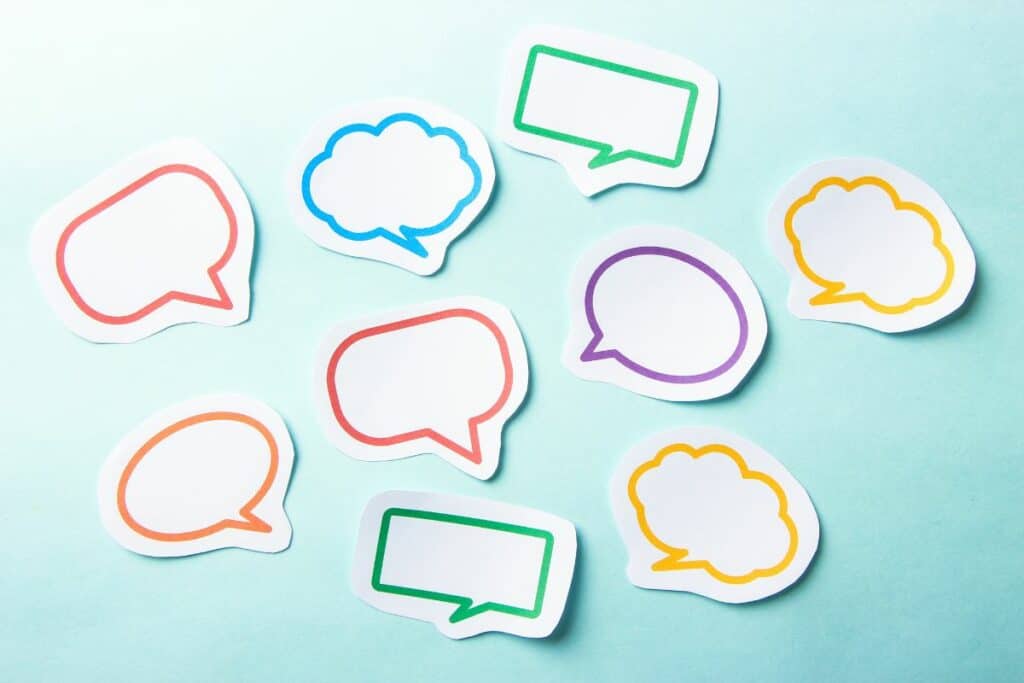 Beauty and the Beast is a love story, so it is full of romantic quotes that you can use within your proposal. You could make a speech out of all of your favorite quotes, or you could write the best one down and put it inside a box with the ring. 
When your partner opens the box, let the quote do the talking before asking them to marry you. Here are some of the most romantic quotes from Beauty and the Beast that you could use: 
"Don't you see? She's the one. The girl we have been waiting for. She has come to break the spell." – Lumiere
"Think of the one thing that you've always wanted… Now find it in your mind's eye… and feel it in your heart." – The Beast
"Maybe she needed someone to show her how to live and he needed someone to show him how to love." – N.R. Hart
"When I felt lost and lonely, not a dream in my head, your words lifted my spirits high." – Angelique
"Tale as old as time, tune as old as song, bittersweet and strange, finding you can change, learning you were wrong." – Mrs. Potts
Fill The Room With Books And Flowers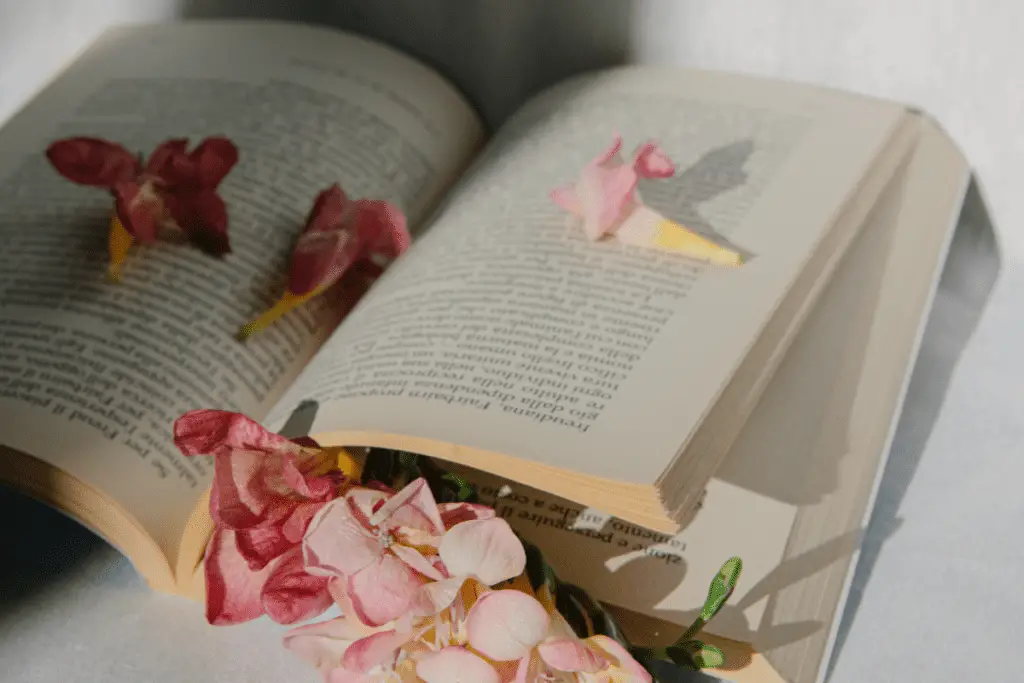 The Beast gives Belle a library, so why not treat your partner to a library of their own? Perhaps it doesn't need to be an entire room filled with books, but a new bookshelf for their favorite novels would work nicely. 
You could also fill the room with yellow, red, and blue flowers as those are the main colors of the story. 
If you wanted to go the extra mile, you could even buy a new copy of Beauty and the Beast and cut a hole out of the pages for the ring.
Gift your partner their new library along with their fresh copy of the book. 
When they look in the book, they'll find the ring and you can propose! This is a lovely idea if you don't want to have a public proposal and would prefer to do it in a natural environment.
And your partner gets a new bookshelf for all of the books they've been piling in the corner for years! 
Ballroom Proposal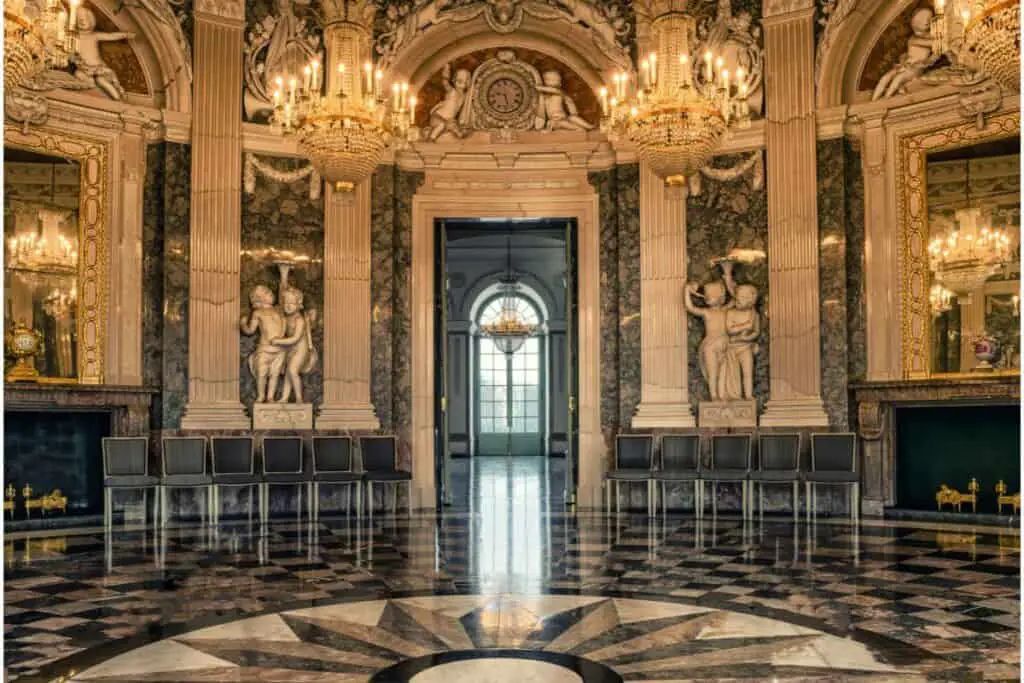 If a Disney park is a little bit out of your budget, a local ballroom can provide a romantic scene in which you can sweep the love of your life off their feet.  
Many cities will have their own dance halls or ballrooms that can be hired out for an evening.
Once you have hired a ballroom, get dressed up with your partner, put on some romantic music, maybe even the Beauty and the Beast soundtrack, and you can dance around the hall to Tale As Old As Time.
Once your partner is feeling like she is living the ultimate Beauty and the Beast fantasy, you can get down on one knee and seal the deal. 
Hide The Ring In A Book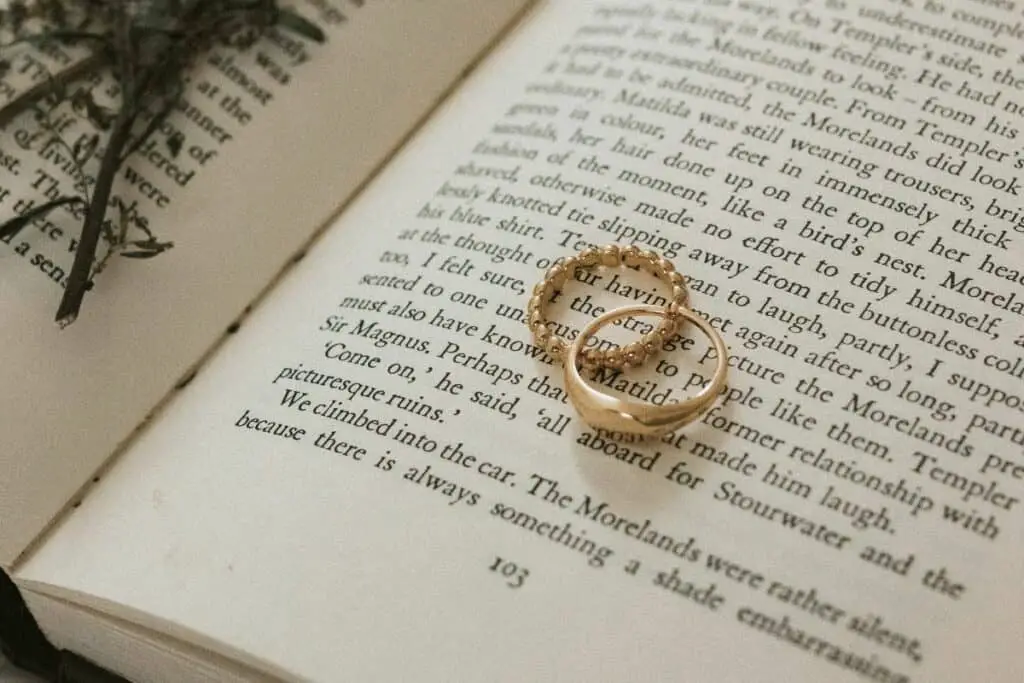 The final Beauty and the Beast proposal on this list is perfect for the book-loving Belle in your life. This is also a great option if the idea of getting down on one knee makes you very nervous.  
For this proposal, you need to find a new copy of your partner's favorite romantic book, it could even be a copy of the Beauty and the Beast story.
Go through the book and find a page that has a line or a few lines that sum up how you feel about your partner or that talk about love and romance. Highlight these sentences or paragraphs in the book.
Add a thin ribbon bookmark to the book, tie the engagement ring to it, and place it on the page that you have highlighted.
When you give the book to your partner, they will open it on the highlighted page, see the ring, and be able to read the words that sum up how you feel about them. The ultimate romantic proposal for any bookworm like Belle.
Summary
We hope that you have enjoyed our seventeen Beauty and the Beast proposal ideas and we have given you some interesting inspiration on how you can propose to your partner.
As long as you are both together, it doesn't have to be perfect – the proposal will ensure that anyway! 
Feel free to mix and match our ideas to make your proposal as extravagant or lowkey as you want. We hope that everything goes to plan, and that they say YES! Good luck, and congratulations!

Latest posts by Jodie Messines
(see all)