With so many options for entrance and first dance songs, you might struggle to decide on the perfect songs for your perfect day, as it can be a challenge to incorporate both your and your partner's music tastes into the proceedings.
Whatever genre you're into, you want songs that are personal to you and uniquely reflect your relationship with your partner.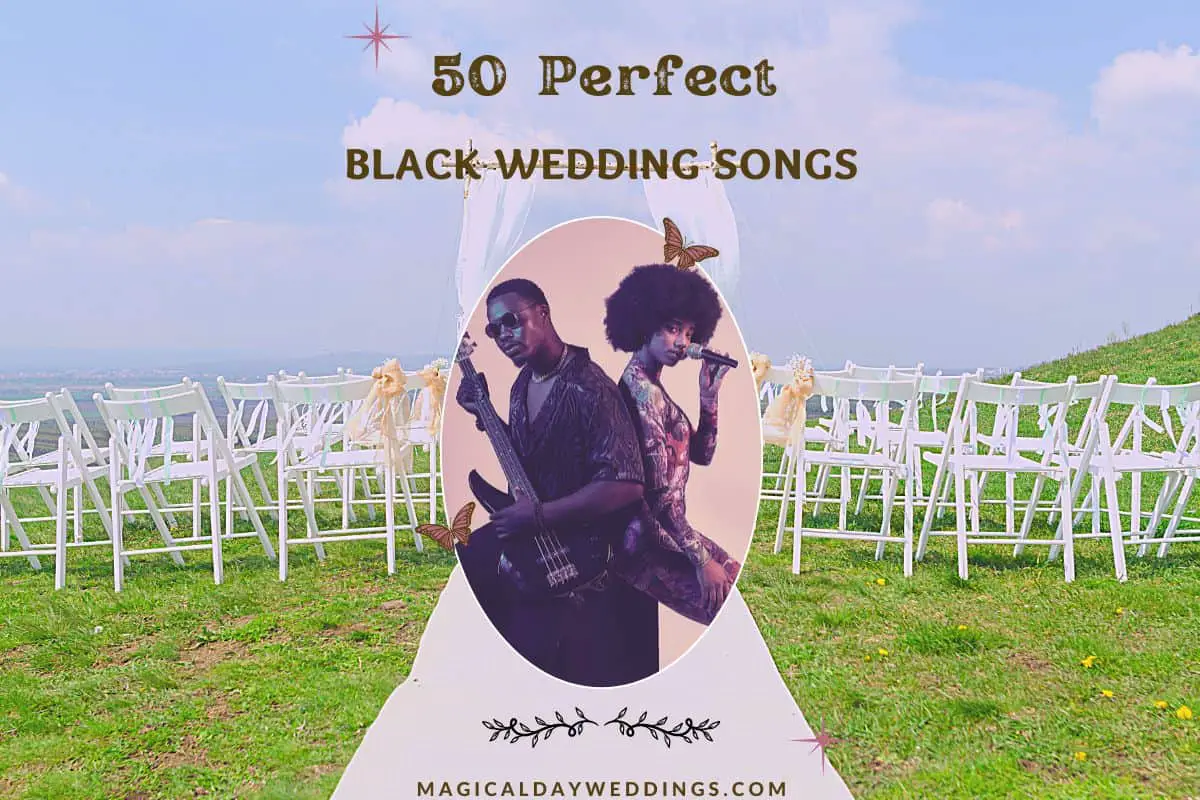 So, where do you begin, and how can you pick out the perfect first dance song?
In this article, we've picked out songs perfect for a black wedding and incorporated different genres that will work with a wide range of tastes.
Read on to find the perfect songs for your special day that are both romantic and personal to you.
For Entrance Songs
This song choice isn't just for the sake of appearance but allows you to make a mark on your ceremony, to mark the next stage of your life. Some of these choices below are joyous, beautiful, and reflective, so you can have a great choice of what sort of mood you want to set.
For First Dance Songs
Whether these be songs for the traditional first dance and later on the just as popular dad or mom dance, you want something special and maybe even fun. The songs below range from joyous to upbeat, so you can bring all the excitement together for everyone to enjoy.
How Have We Picked Our Choices?
There are many ways that you can make these picks more personal to you, but we have gone for artists that display the rich musical heritage that any couple can acknowledge and dance to.
From R&B, blues, hip-hop, or even gospel, we find these songs display the tremendous talent of black musicians that can evoke so many emotions, so who isn't going to shed a tear after hearing, I'll always love you by Whitney Houston?
We've also picked songs that are faster in pace and are more current, so there is a song for most music tastes here.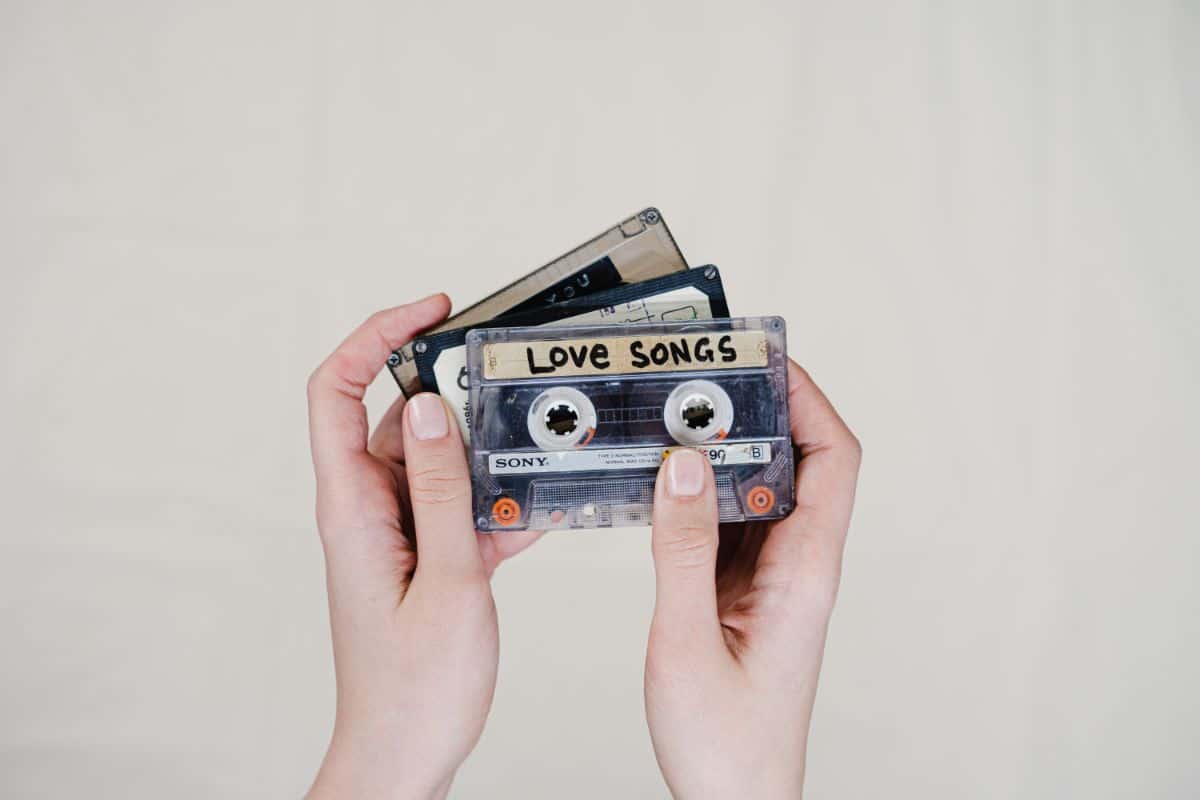 Tips On How To Choose The Perfect Songs
Now you've seen our choices, it's a good idea to sit down with your songs and determine if they match the tone or theme of your wedding, as it's sometimes easy to overlook certain aspects.
Below are a few tips you could follow to ensure your songs are much more perfect and show off your special relationship with your partner.
Consider The Lyrics Of Your Songs 
The last thing you want is to have a song picked out, only to find out later a lyric or a deeper meaning that might spoil the beauty of your occasion, as irony can be a cruel thing, so a song you adore might cause a faux pas at your wedding.
For example, as good as single ladies by Beyonce or marry you by Bruno Mars is, they might be a little on the nose and give off the wrong impression.
So you might want to look through the lyrics and see if there's anything that you and your partner can resonate with.
Make Your Songs Fun
As much as we like classic pieces of R&B and soul, you want a playlist that is both lively and fun, as you don't want too many songs that slow down the pacing of your wedding.
Why not try some hip-hop, as you'll likely find pieces that will appeal to all ages who will appreciate their inclusion?
If you're worried about lyrics that are explicit and might be a bit too much for younger ears, there are plenty of clean hip-hop songs like rapper's delight by the Sugarhill gang and maybe some fresh prince.
You can pick songs that sound fresh and are classic staples of the hip-hop genre, and if there is a song you really want that has explicit lyrics, you might be able to find a censored version that you can still enjoy.
But really, it's down to your own choice, so for your reception, you might find there is some leeway here as it's more likely that there are mainly adults at this time, so have fun with it.
Get Personal With Your Songs
Perhaps you and your partner have a favorite song or one that might remind you of a significant milestone of your relationship, such as first dates or anniversaries.
Of course, your entrance music is a very personal choice as it marks your transition into a married individual, but getting input from family and friends is a great way to get them involved in your wedding preparations.
Perhaps there is a song that is popular in the family or a song that means something to your parents, which will make a touching song for the father or mother dance. 
Add Some Twists To Your Chosen Songs
If you want to make your ceremony more beautiful, you could have your songs played by a harpist or maybe even a choir sing your song, which adds a ceremonious tone to your service, and will be appreciated by all of your guests.
Of course, some songs work better than others, so it might be a good idea to sample different versions of your song to get the tone just right.
Not only does this raise the mood of your ceremony, but it won't be easy to have dry eyes from the magnificent beauty of it all.
Final Thoughts
With these tracks, you might decide to use these as your exit song or something to fill the processions as your reception hall makes adjustments to the evening party.
There are a lot of options that can set a powerful tone, and you might opt for a traditional song list, which there isn't anything wrong with that.
But to make your wedding truly special, your songs can add a personal touch to your celebrations.
You can have the wedding of your dreams with songs that show your fun and whimsical side or the unique dynamic you have with your partner.
This way, you'll have a wedding that is going to be memorable for a long time to come. Thank you for reading.

Latest posts by Lisa Plaitt
(see all)