Love songs are a timeless musical form, so much so that romantic music has basically become a musical genre in its own right.
When it comes to picking out the right love song to dedicate to your groom, it can be difficult to choose just one due to how crowded the market is!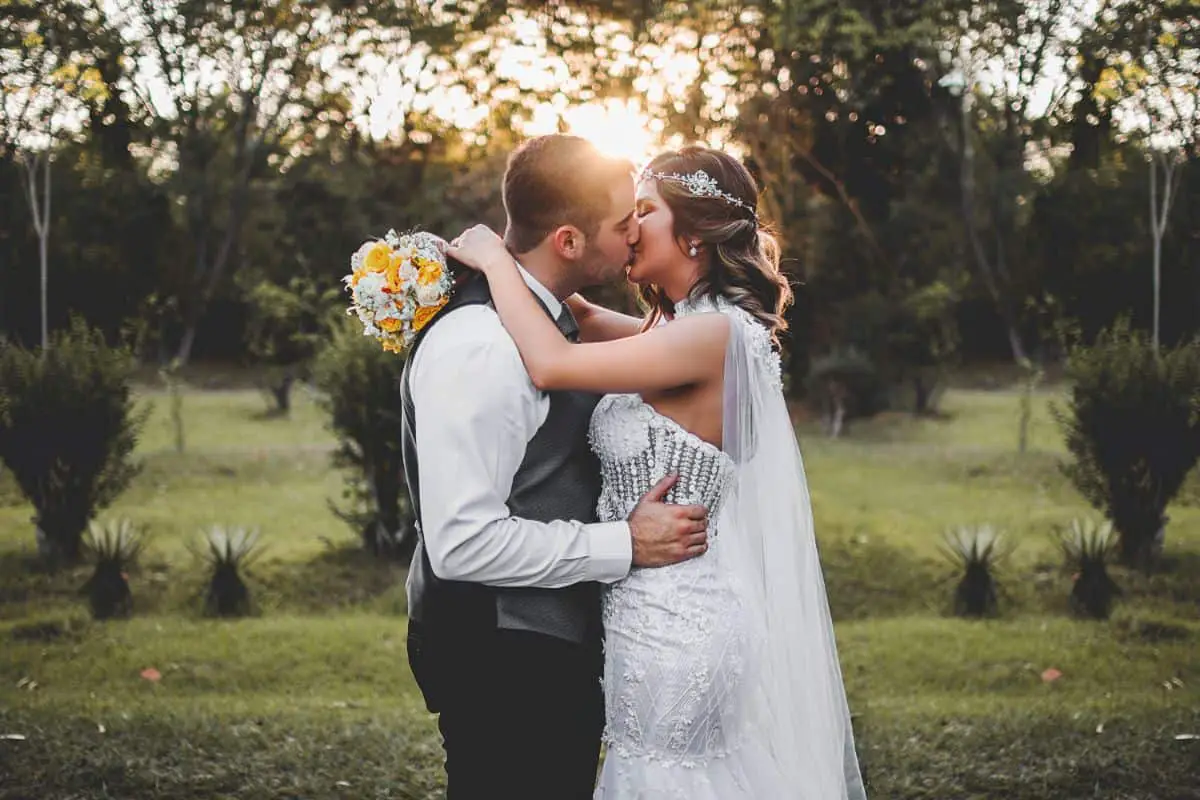 With this in mind, we are going to be looking at 180 love songs that would make for great choices to dedicate to your loved one on your big day. 
From slow ballads to pop-rock, R&B to doo-wop, we have chosen a wide range of eclectic tunes, all of which incorporate the theme of love and romance in some way. 
Whilst there is still a lot to choose from, we're narrowing it down for you! Let's get started. 
Written by American songwriters Billy Steinberg and Tom Kelly- and sung by the powerhouse that is Cyndi Lauper- "True Colors" is so iconic that it is certain to have a place on any love song playlist. 
Originally written by Ewan MacColl and sung by Peggy Seeger in 1958, Roberta Flack's 1972 version popularized the classic song to the point where it became the famous love ballad that it is today.
Dionne Warwick's 1967 classic became even more popular when Aretha Franklin covered the song the following year.
This popularity was thanks to Franklin's unique reinvention of the song.
Though Diana Ross covered "Ain't No Mountain High Enough" famously in 1970, there is no denying the impact of the original song from Marvin Gaye and Tammi Terrell.
Whiney Houston's 1992 soul ballad cover of Dolly Parton's 1974 "I Will Always Love You" broke numerous records and was known for its use in the film "The Bodyguard".
Etta James's cover of the 1942 song is known for its soulful, R&B arrangements and became so popular that it is now known as James's signature song. 
Written by Christina Perri and David Hodges specifically for "The Twilight Saga: Breaking Dawn – Part 1", this is a great love song even for couples who aren't vampires!
Pop star Katy Perry's power ballad is themed around the idea of unconditional love, making it a great choice of song for your groom. 
Alicia Keys is well known for her R&B tunes and with "Fallin'", she creates a relatable R&B romance song about the backs and forths of being in love.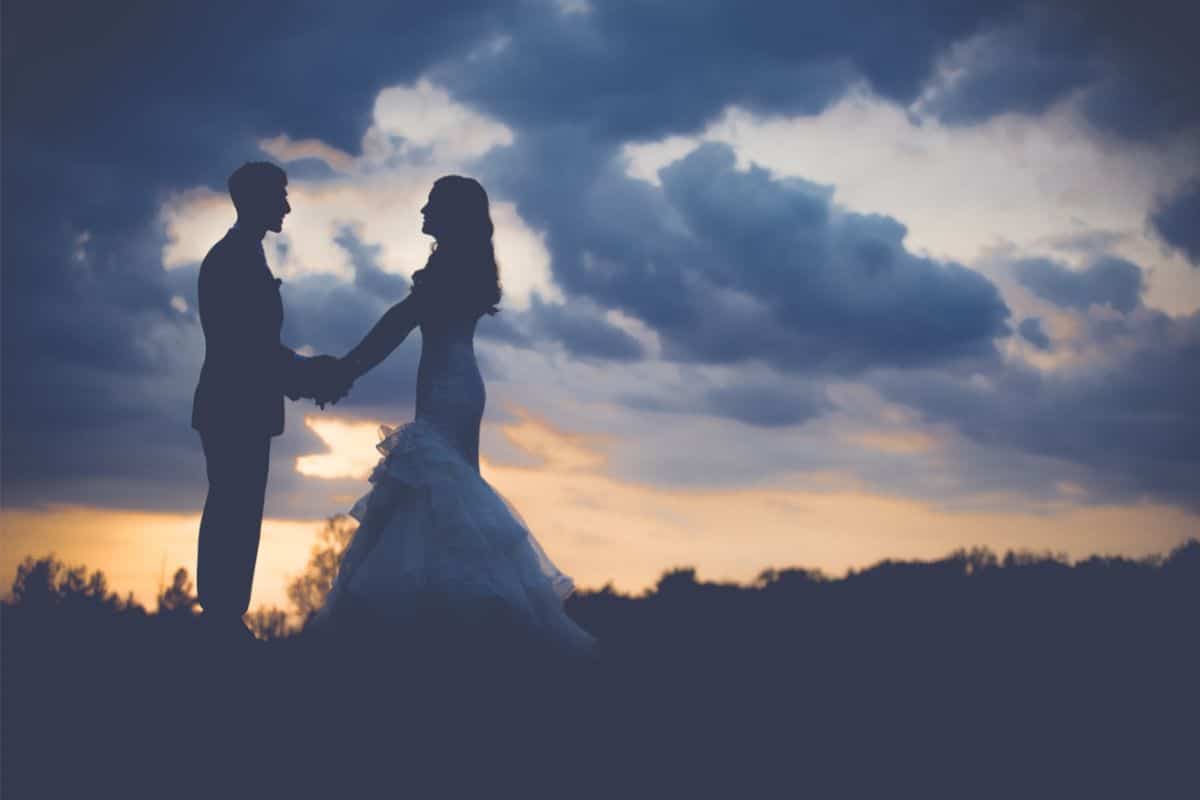 Everyone and their grandmother is guaranteed to have belted out this Celine Dion love ballad from the blockbuster movie "Titanic" at least once in their lifetime!
Adele's cover version of Bob Dylan's 1997 love song brought the track back to the music charts thanks to her interpretation, featuring a simple piano instrumental alongside her distinctive vocals. 
This country pop song is one of Taylor Swift's most well-known for her early career, setting the tone for her long road to stardom and establishing her penchant for penning romantic tunes.
For a fun, upbeat love song for your groom, you can't go far wrong with "Crazy in Love", especially since it is a song from one of the most prominent couples in the music industry. 
This song is more of a tongue-in-cheek jab at the whole "love at first sight" cliché, as well as being annoyingly catchy.
Choose this one if you want your groom to have it stuck in their head for the next three months. 
Another addictive and somewhat repetitive choice, this electric dance-pop track is sure to get your groom up and on their feet to dance. 
This sweet piano ballad was written by John Legend for his then fiancé and now wife Chrissy Teigen, making it a perfect song to dedicate to a significant other. 
A fun fact about this iconic Elvis Presley song is that the song was originally written from the perspective of a woman! 
The melody is also based on a popular French love song- "Plaisir d'amour"- written by Jean-Paul Edgide Martini in 1784. 
Norah Jones released her debut album in 2002 and "Come Away With Me"- a soft and romantic love ballad- was the lead single. 
Recorded for the 1985 film "Vision Quest", Madonna's "Crazy or You" is an upbeat romance song that sparked a turning point in the pop star's musical direction.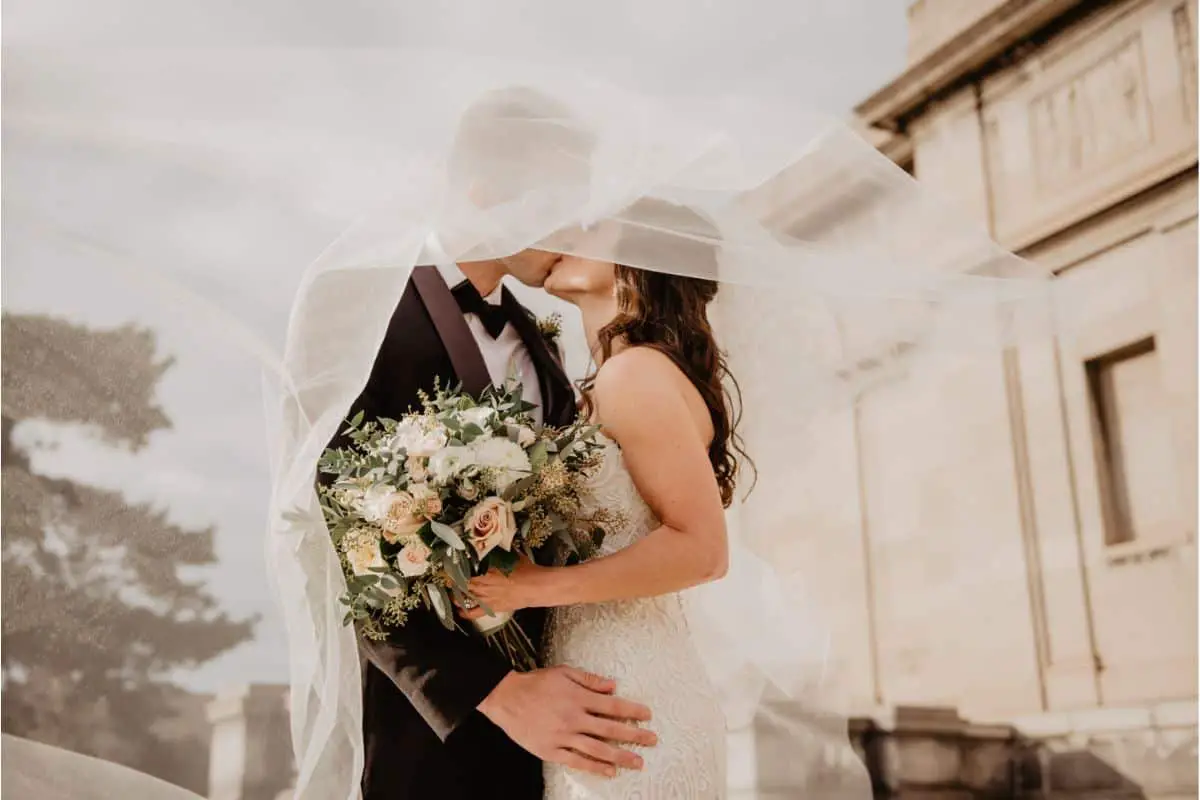 Although Ed Sheeran has plenty of romantic songs that would be great as a song dedicated to a groom, "Perfect" is probably the most perfect choice (pun intended). 
This upbeat pop bop focuses on being upfront with your feelings rather than using convoluted language, hence the repetition of "I love you", making it a more simple choice of love song. 
Despite being performed by a then-teenage Miley Cyrus, this song has a surprising amount of depth for a love song used on a teen movie soundtrack. 
When it comes to classic love songs, "Your Song" has got to be up there with some of the best and most renowned. 
The duet between ex-Disney stars Zendaya and Zac Efron comes from the film "The Greatest Showman" and whilst the context within the film revolves around Efron's characters trying to convince Zendaya's that they are meant to be together despite societal prejudices, it also makes for an excellent love song in general. 
This classic jazz love tune has had a variety of covers since its release in 1964, but it is Nat King Cole's original that will always be the most iconic. 
This Bruno Mars doo-wop soul pop tune is often used as a proposal song for obvious reasons!
The queen of R&B pop ballads, Mariah Carey made her comeback to music with her album The Emancipation of Mimi in 2005 with We Belong Together being the lead single.
The song has become a staple amongst R&B romance tunes. 
Whilst a mainstream pop version of this song from the Disney movie "Aladdin" was performed by Regina Belle and Peabo Bryson, the version that we have to mention here is the original sung in the film by Brad Kane and Lea Salonga thanks to its iconic role as one of the best Disney love duets.
The lyrics of "Yours" portray a woman who is finally ready to say out loud that she is in love, making this a great option for those looking to dedicate a song to their groom.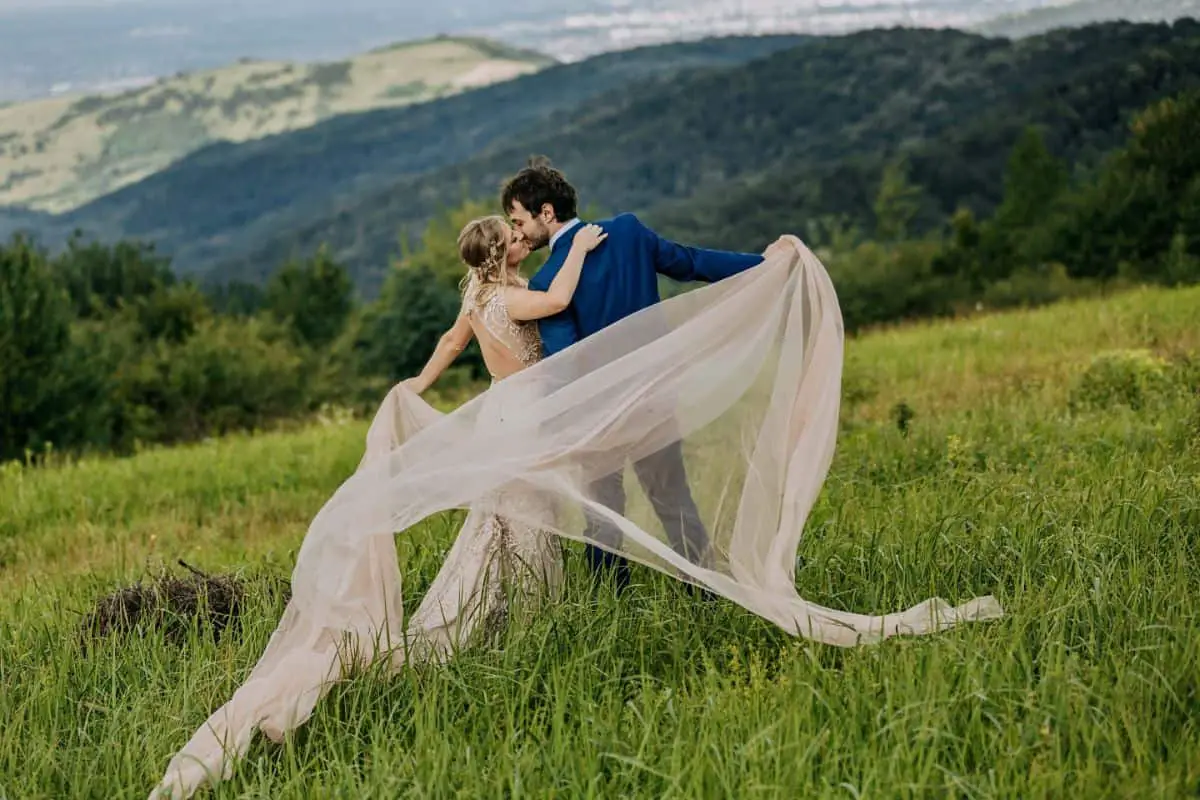 Although the original song was co-written and recorded by Jennifer Rush in 1984, it is the Celine Dion cover version from 1994 that we are including on this list thanks to the impact it had. 
Dion's cover became the best-selling single from a female artist in the US in 1994, as well as her first US number one. It's no wonder that this is such a popular wedding song!
Queen Bee's R&B pop power ballad describes a strong and sublime love story, which is why it is perfect to dedicate to your beloved groom.
Sheeran has described his song "Thinking Out Loud"- which he co-wrote with fellow English singer and songwriter Amy Wadge- as a "walking down the aisle" song, and it is easy to see why, thanks to the blue-eyed soul lyrics of the romantic ballad.
Seal's soul and rock-themed love ballad was not only included in the 1994 film "The Never Ending Story III", but it was also re-released the following year and used in the "Batman Forever" movie!
A soft and sweet country/rock love song, "Baby Can I Hold You" has had various cover versions since the original release, including from the Irish boy band Boyzone in 1997.
For the groom that is more partial to a bit of classic, hard rock, then this romance rock power ballad song by Aerosmith- created for the film "Armageddon"- could be the better choice!
Written by the legendary singer-songwriter Prince, Sinéad O'Connor's version of the song was a smash hit across the world in 1990. 
"Nothing Compares 2 U" is an emotional power ballad that is likely to cause a few tears to shed if you choose it for your groom.
Performed by Keith Whitley in 1988, Alison Krauss's 1995 cover charted well and became established as an excellent example of a well-done country love song. 
Much like "I Don't Want To Miss a Thing", "Iris" is not only another love song that was written for a movie ("City of Angels" from 1998) that would be best suited to grooms who prefer the rock music genre. 
Whilst we are on the subject of rock-like love songs, "Wherever You Will Go" is a post-grunge tune that depicts a dedicated and everlasting love.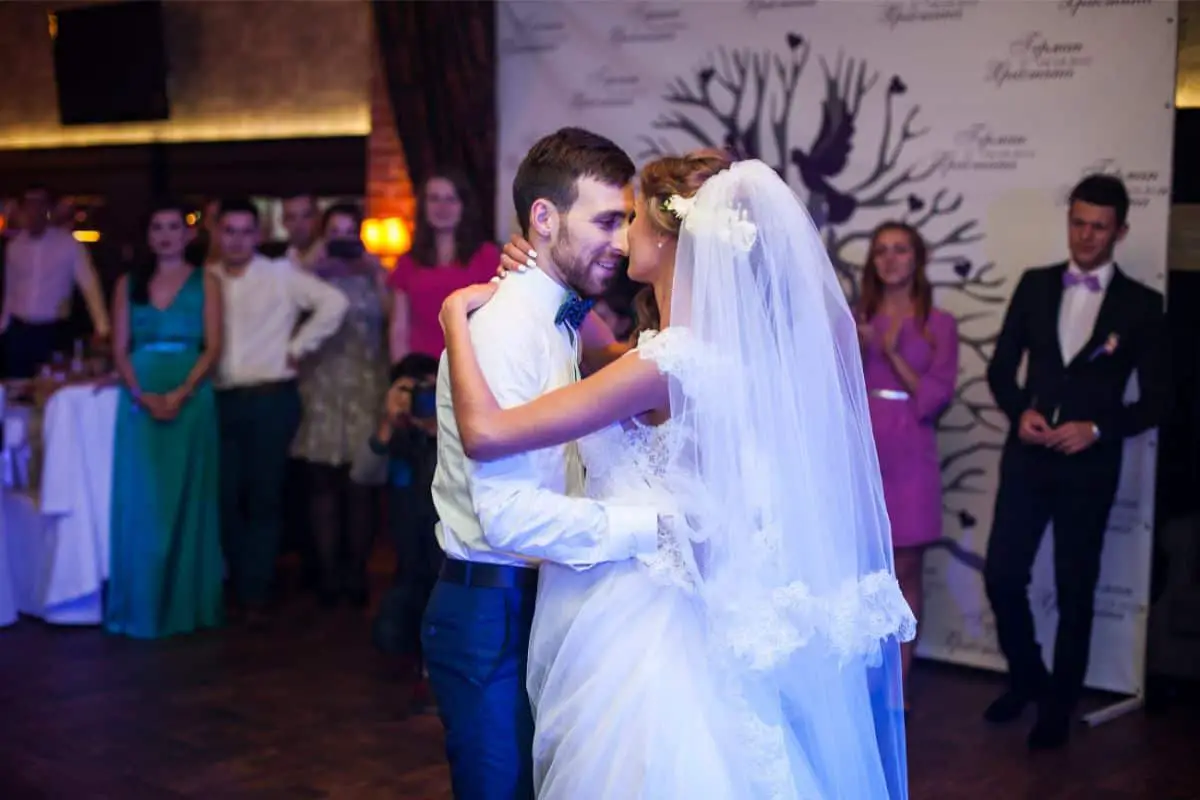 When it comes to dedicating a love song to your groom, you can't go wrong with a power ballad that is as epic and world-renowned as this Bonnie Tyler hit. 
"No One" was the biggest hit of 2008 in the United States, as well as the song that is considered to be one of Alicia Keys's most noteworthy. 
The tune is a great casual choice for a groom who is more inclined towards R&B music. 
A soft rock love power ballad, "Eternal Flame" is a classical and old-style romantic tune written by Tom Kelly and Billy Steinberg, who are responsible for other world-renowned love songs such as Cyndi Lauper's "True Colors" and Whitney Houston's "So Emotional."
When it comes to a love song that has been covered extensively, you don't get much more versatile than Vanessa Carlton's "A Thousand Miles". 
From covers by the likes of Victoria Justice, Christian Lee Hutson, and even Terry Crews as well as being sampled by rappers like TI, Carlton's soft piano pop ballad is a highly adaptable piece, not to mention a legendary love song in its own right.
The title of this song is pretty self-explanatory, with iconic singers Diana Ross and Lionel Richie declaring their love for one another in an epic love ballad, making it a great choice for grooms who prefer a dramatic and bombastic declaration of love!
Stevie Wonder's upbeat soul song depicts the joy of the feeling of finally having someone in your life who understands and needs you as much as you need them, so it's no wonder that it is a song often used at weddings. 
The lead single from the 2018 romantic drama "A Star is Born", this duet between singer-songwriter Lady Gaga and actor Bradly Cooper is a power ballad that combines the folk-pop, country, and rock genres with deep and powerful lyrics to create a truly iconic love song.
Charlie Puth's 2015 gospel-infused soul pop song is all about a love that transcends distances, as the song reassures their love that they are only one call or message away if needed. 
With the number of people having to embark on long-distance relationships, this is a relevant song of romance in our modern world, as well as one that is perfect for a groom who knows the struggle of that long distance. 
Used in the "Pearl Harbor" soundtrack, this country pop ballad has its similarities to Celine Dion's "My Heart Will Go On" but Faith Hill's distinctive vocals and country twang make it a power ballad all of its own. 
Taylor Swift wrote her song "Lover" in an attempt to create a timeless love song, with lyrics that focus on a committed relationship with a lifelong partner.
Her dedication was as such that she modeled the bridge of the song on the structure of traditional wedding vows. 
The combination of pop, country, and indie folk music with a waltzing tempo definitely creates an unforgettable love song that is sure to be a hit at weddings.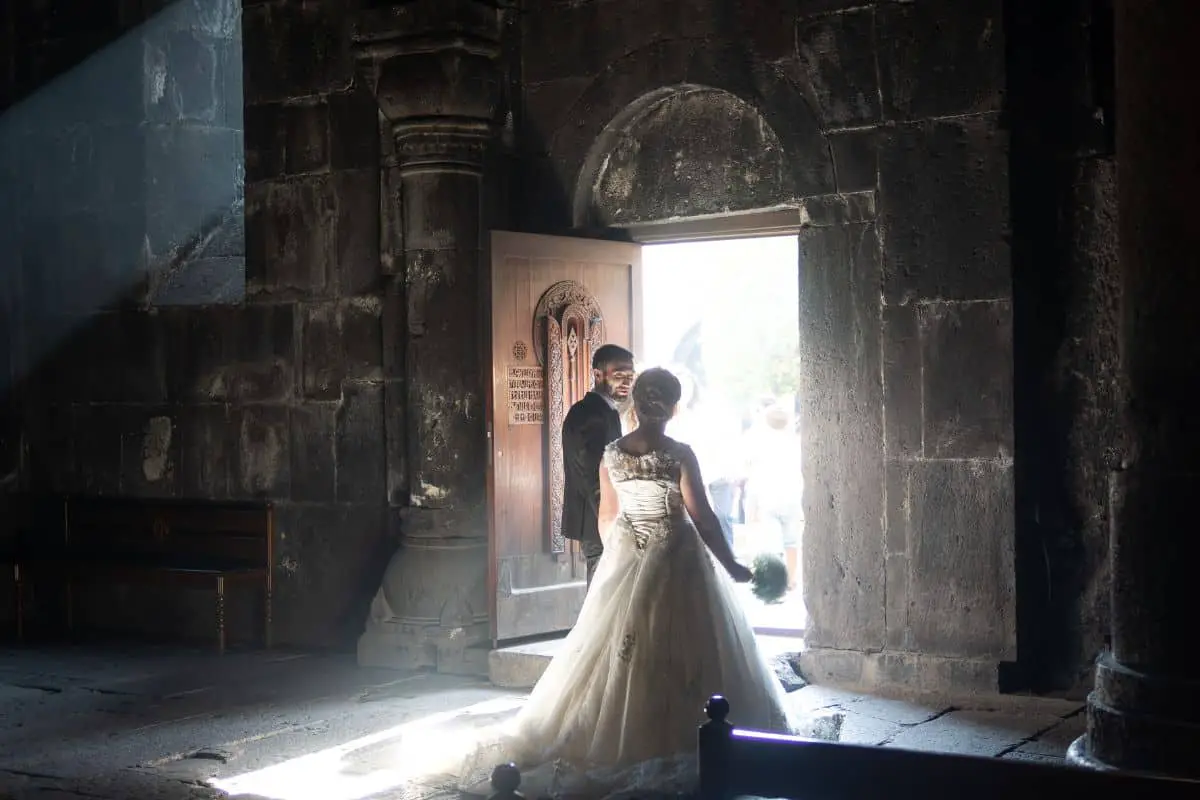 Jazz aficionado Michael Buble wrote "Everything" for his then partner, singing about the happiness of real and true love. 
The song carries elements of rock and pop as well as Buble's usual jazz and easy-listening vibe, making it a perfect, easy-going song for a groom. 
This is a great song for a groom with a penchant for classical soft rock, thanks to Chicago's reputation for some awesome soft rock romance ballads.
If he is truly your inspiration, let him know with this song!
Whitney Houston is known for belting out some of the best powerhouse songs of our generation, and her take on Michael Masser and Linda Creeds' 1977 song "The Greatest Love of All" is no exception. 
Her 1985 cover- with a slightly amended title- was a hit and is still considered one of the best R&B love songs today.
What's not to love about this classic tune from the Scottish twin duo The Proclaimers? 
This is often considered a novelty song of sorts thanks to its demand to be sung along too, so if you want to start a singalong session at your wedding, this is the song to dedicate to your groom!
Elvis had an amazing ability to take covers of older love songs and make them his own, much like he did with Gwen McCrae's 1972 song "You Were Always on My Mind." 
Elvis released his cover of the song in the same year, and it was the first time it was a smash hit, with it still known today as one of Elvis's most classic love songs. 
A fun rock and roll bop, "Crazy Little Thing Called Love" was written by Freddie Mercury as a tribute to Elvis Presley, who was one of his musical inspirations and heroes. 
The song reportedly only took Mercury five or ten minutes to write!
If it is more of a folk-pop/reggae style of love song that you think your groom will go for, Jason Mraz's 2008 smash hit love song could be the perfect tune to dedicate to them.
Irish boy band Westlife released their sweet and charming love song "My Love" back in 2000, and it went straight to number one in the UK charts as well as becoming surprisingly popular in the South Korean International Karaoke Charts! 
It is a must for those who want to present a soppy yet loving song to their groom.
Both Kelly Clarkson and Leona Lewis released "A Moment Like This" after they won American Idol in the US in 2002 and The X Factor in the UK in 2006 respectively. 
Whilst the song can be construed as a victory song for them as winners, it also doubles as a love song.
Some of the most well-known love songs can be found in movie soundtracks, and the same can be said for this next tune from "Dirty Dancing". 
Just try to avoid doing the dance from the movie with your groom without at least warning him first!!!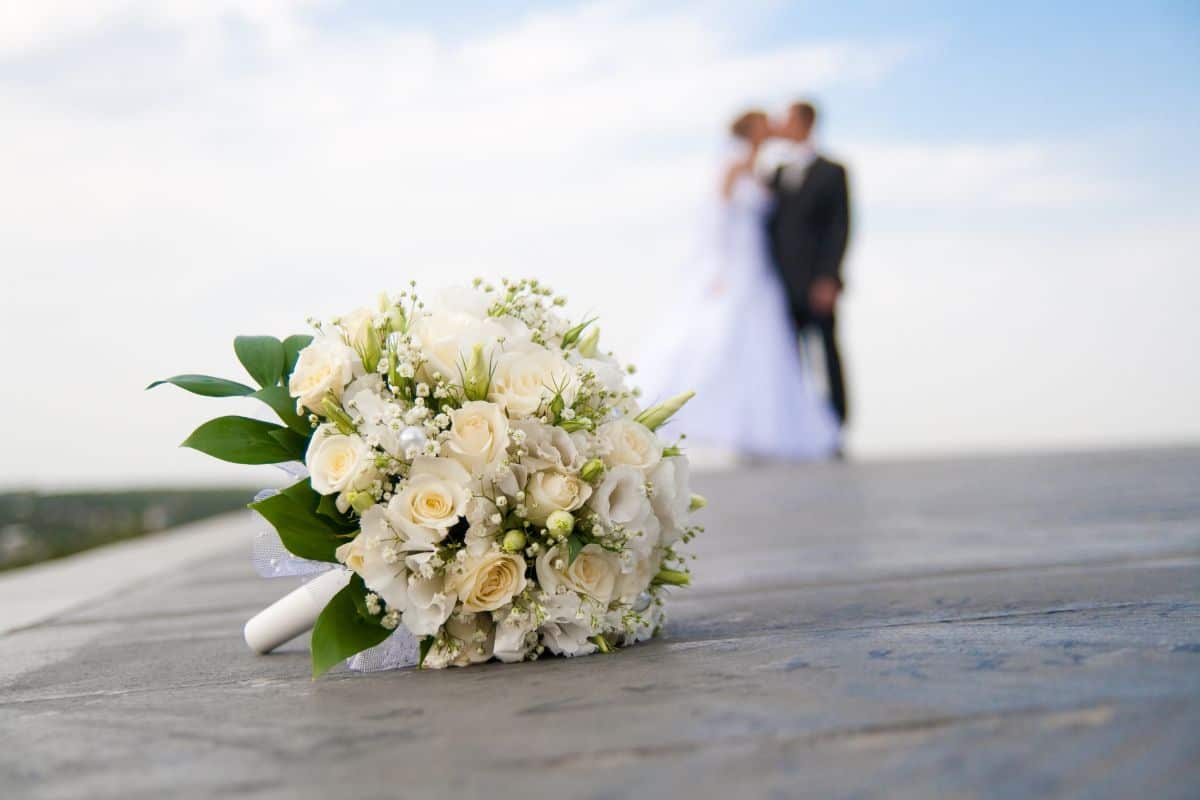 The indie rock band Florence and the Machine covered the 1986 song "You've Got the Love" by The Source and Candi Staton, and it is the perfect example of how love songs can be captured in any genre, even as a dance tune.
With this in mind, this is a great choice if you want to start a dance party at your wedding!
Another cover song that Elvis made his own- this time covering Baker Knight and Vince Edwards's 1958 song- "The Wonder of You" is a sweet and self-explanatory love song for a groom.
Randy Newman's "Feels Like Home" was covered by Chantal Kreviazuk, which became the most successful version of the song after it was used in the hit television show Dawson's Creek.
For a love song with a dark undertone, "Chasing Cars" could be the song for both you and your groom!
Lana Del Rey ponders the question of whether her partner will still love her when she is no longer young and beautiful in this hit from the 2013 "The Great Gatsby" soundtrack.
Though it certainly has a somber undertone, it could be a great choice for those who prefer some edge to their romantic playlists. 
It's impossible to talk about any kind of romantic playlist without mentioning at least one Beatles song!
"I Want To Hold Your Hand" is an upbeat and happy pop song that is sure to make any groom grin. 
This soft guitar song focuses on the "bubbly" feelings that you get when you have feelings for someone, making it a spot-on choice for your groom.
This sultry tune intertwines electropop with power ballad vocals from Ellie Goulding to create a modern take on the classic love song. 
Written by Shania Twain and her then partner Robert John Lange as a response to the press criticism of their age difference, this song became one of the most successful country-pop songs of Twain's career.
Often considered to be one of the best love songs of all time, this downtempo ballad focuses on thanking the one you love for their support and encouragement.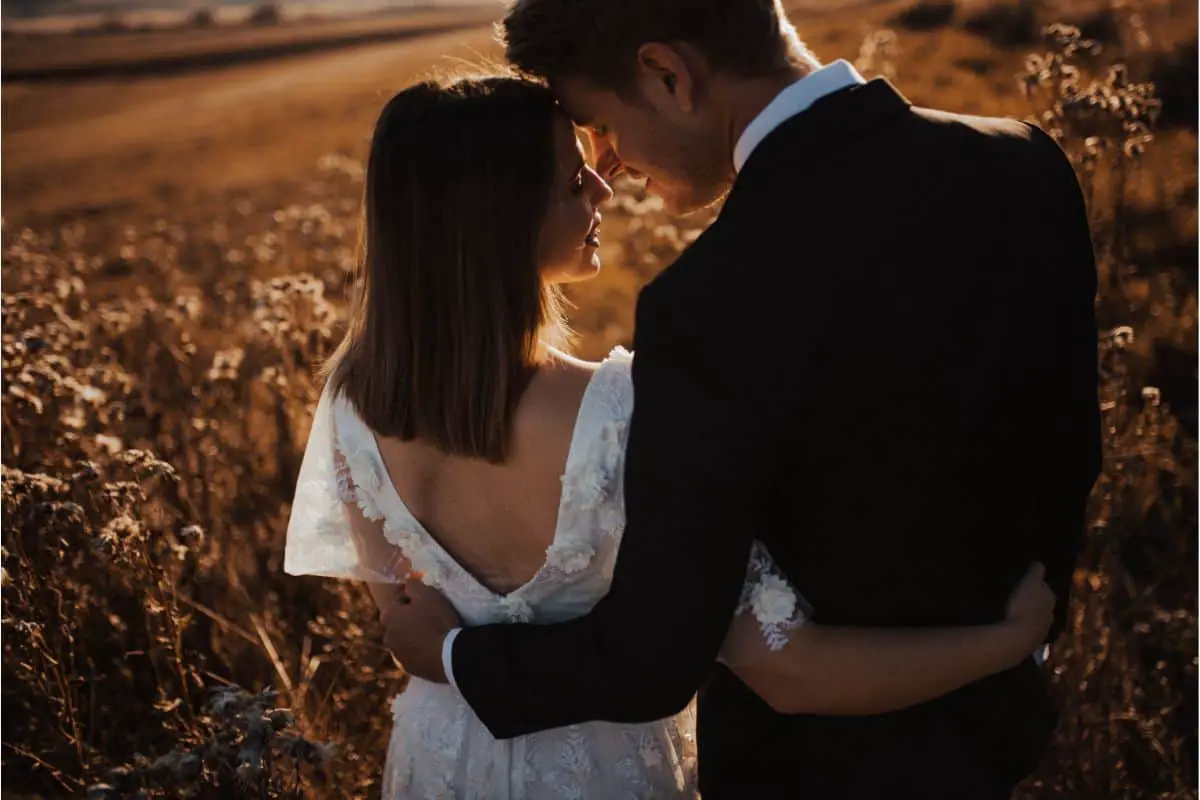 This country love song was considered to be one of the most successful songs of the 90s and is a must for grooms who prefer that country music twang mixed with soft pop.
Now that we have our top picks, check out our list below of another 110 romance songs that would be excellent choices as a tune to dedicate to your groom! 
R&B
The abbreviation for "rhythm and blues", R&B refers to a musical style that was originated by African- American communities in the 1940s. 
In contemporary times, the genre combines various other genres- such as disco, hip-hop, soul, and funk- whilst also maintaining its unique, rhythmic nature.
Soul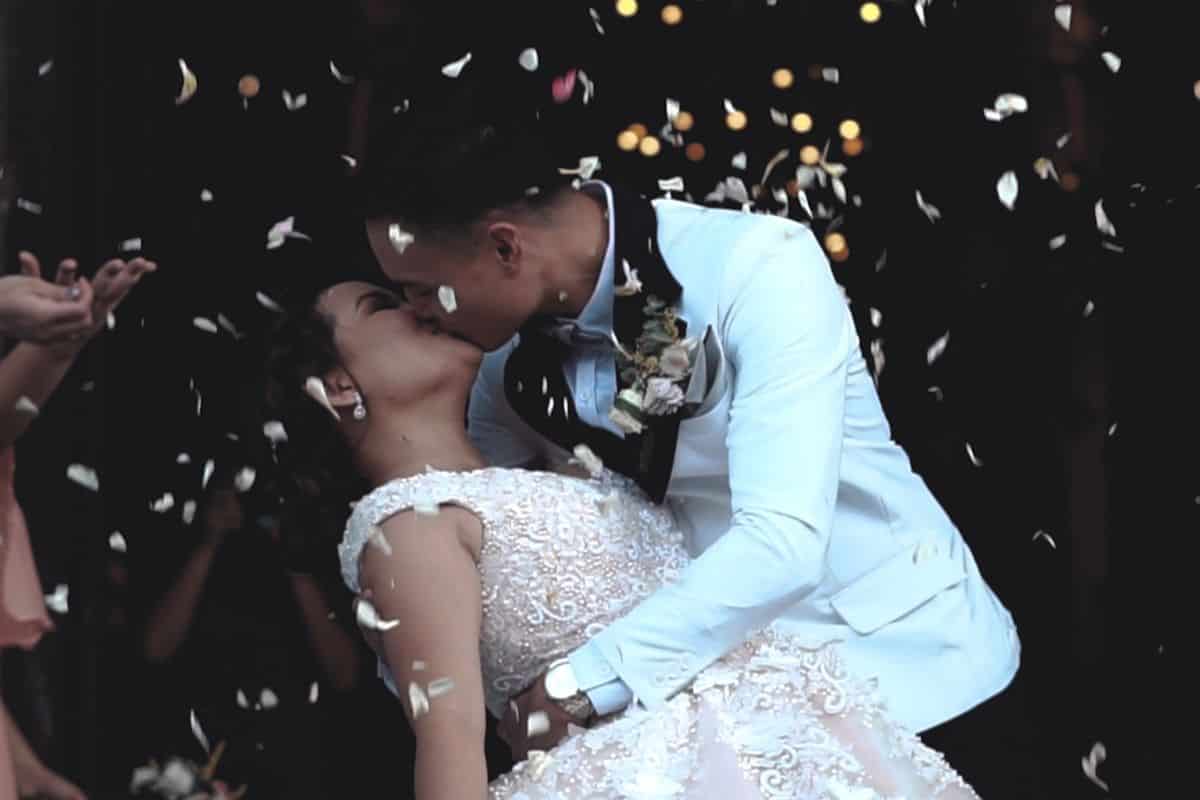 Another musical genre that originated in the African-American community- beginning in the 1950s and 1960s- soul has roots in gospel music. 
Some of the best-known recording companies- such as Atlantic and Motown- began their legacies by producing soul music. 
Soul is also a highly important musical genre, being an inspirational and influential musical genre during the Civil Rights Movement. 
Pop
Literally standing for "popular music", pop is- unsurprisingly- one of the most popular musical genres in the world!
Pop is used to describe all kinds of music fusions, making it a very broad genre that can feature a wide range of different music styles.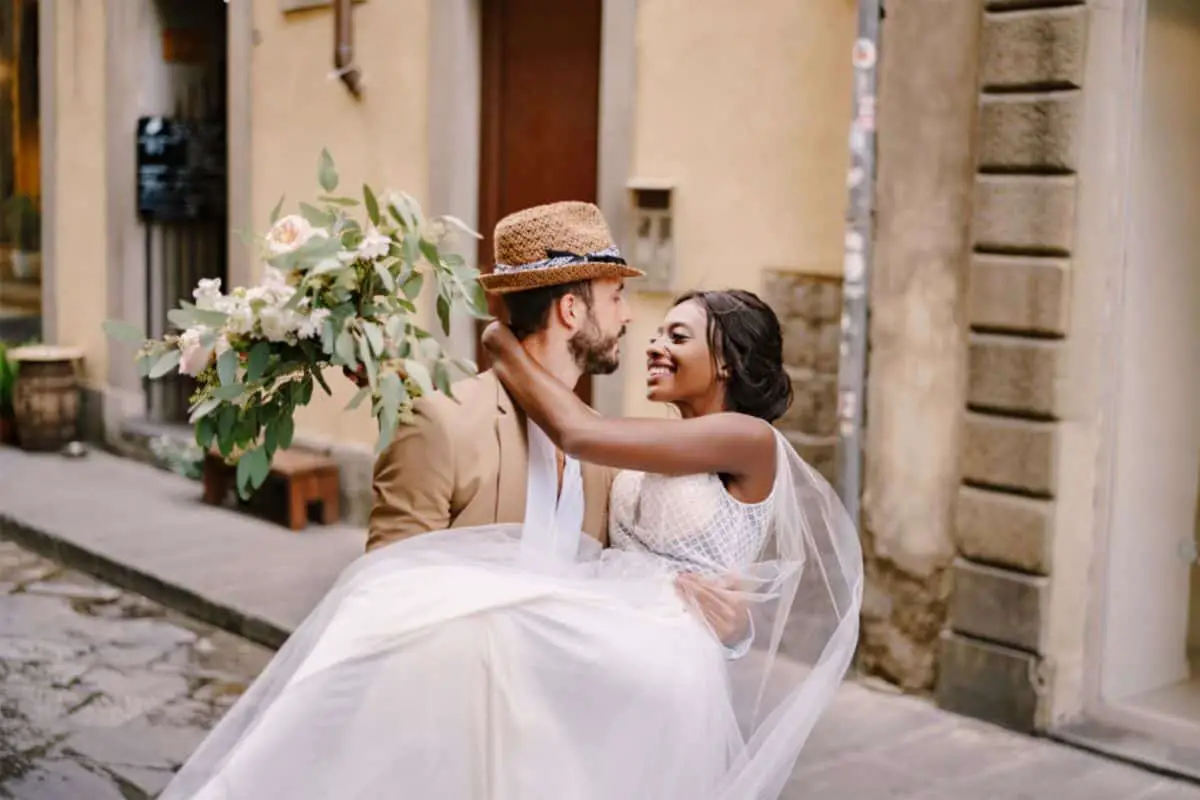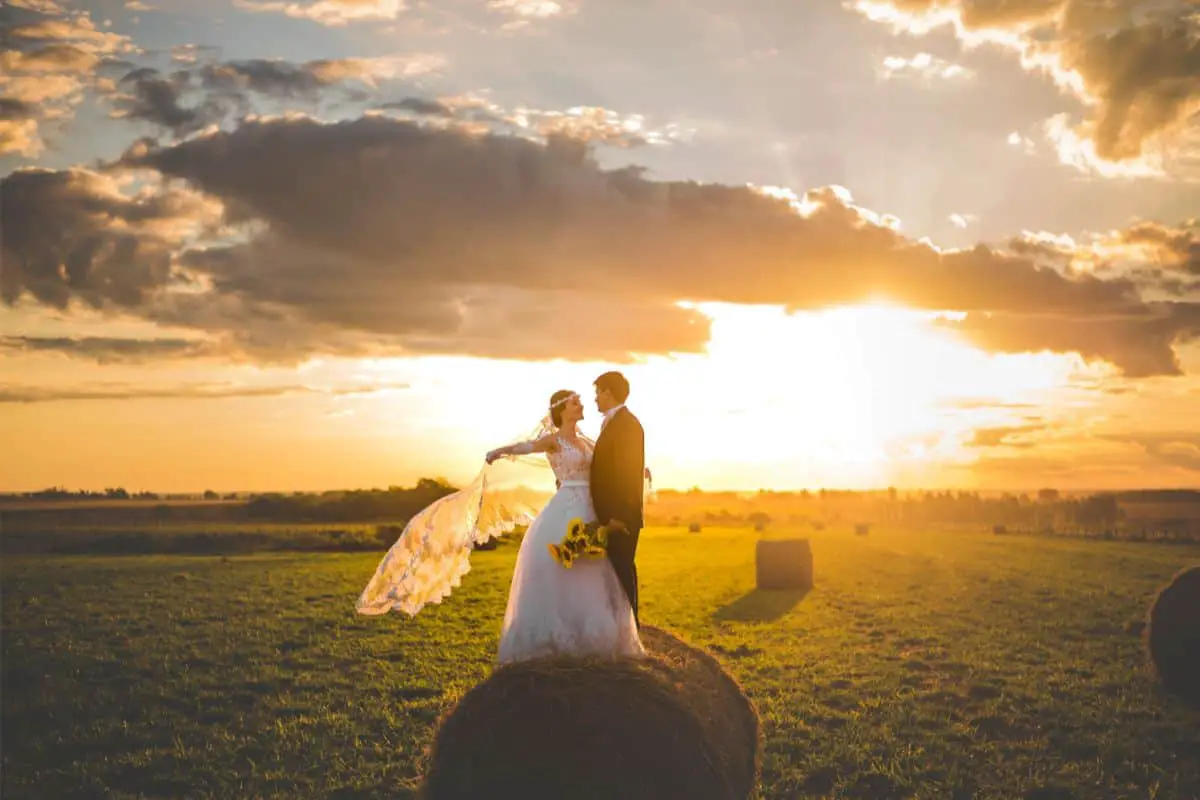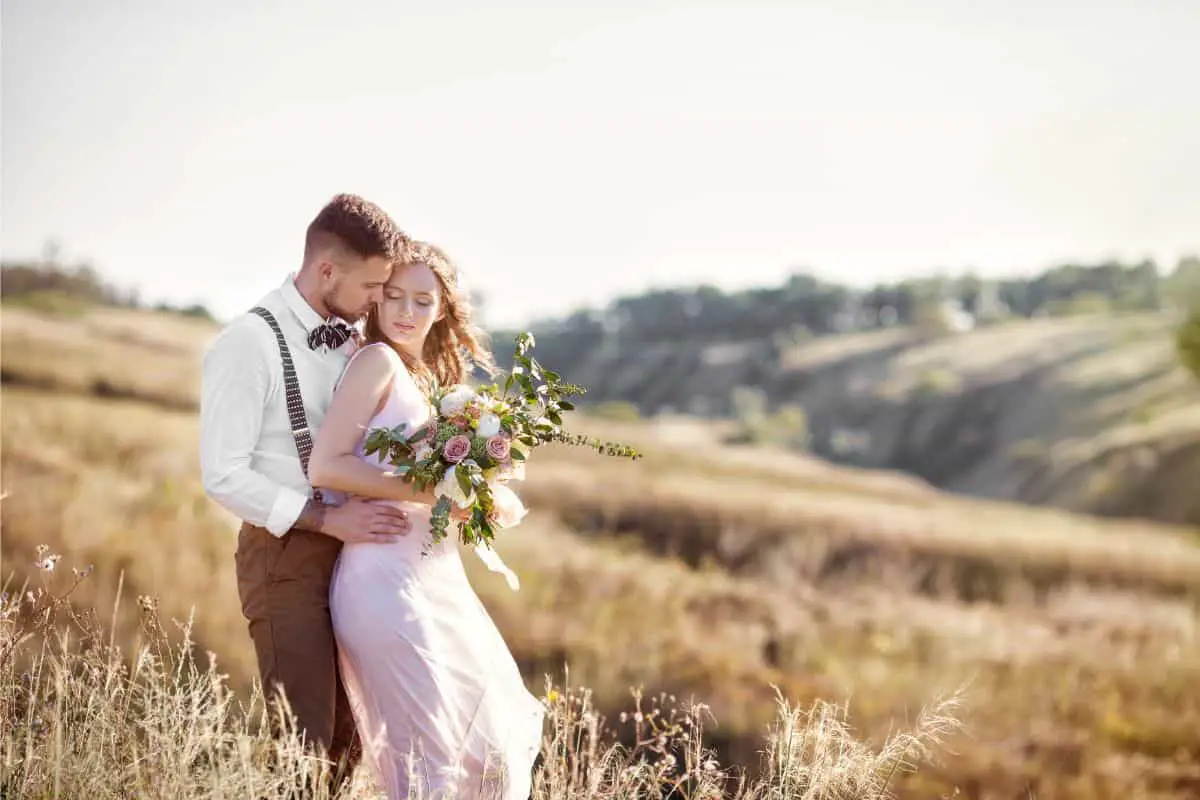 Rock/Soft Rock
Rock and soft rock are both musical genres that also have a broad range of different styles within it, though it is mostly inspired by the original rock and roll created in the United States in the late 1940s and early 1950s.
Country
Originating with a range of genres such as Southern gospel, American folk music, and blues music to name a few, country music was introduced to the world in the early 1920s in the South and South West of the United States. 
So there you have 180 love songs that are sure to delight your groom!
Hopefully, we have given you enough of a broad spectrum of music that you will find something to suit both you and your groom perfectly. 

Latest posts by Jodie Messines
(see all)