Are you dreaming of a wedding ceremony surrounded by your favorite people while beautiful wedding hymns fill the air?
Well, you're in luck! We have rounded up and collected some of the most lovely and inspiring hymnal classics that were carefully selected to enhance the spiritual bliss of your special day!
Get ready to be swept away by amazing favorites from simpler times as we explore 140+ beautiful wedding hymns for when it's time to walk down the aisle.
Traditional Wedding Hymns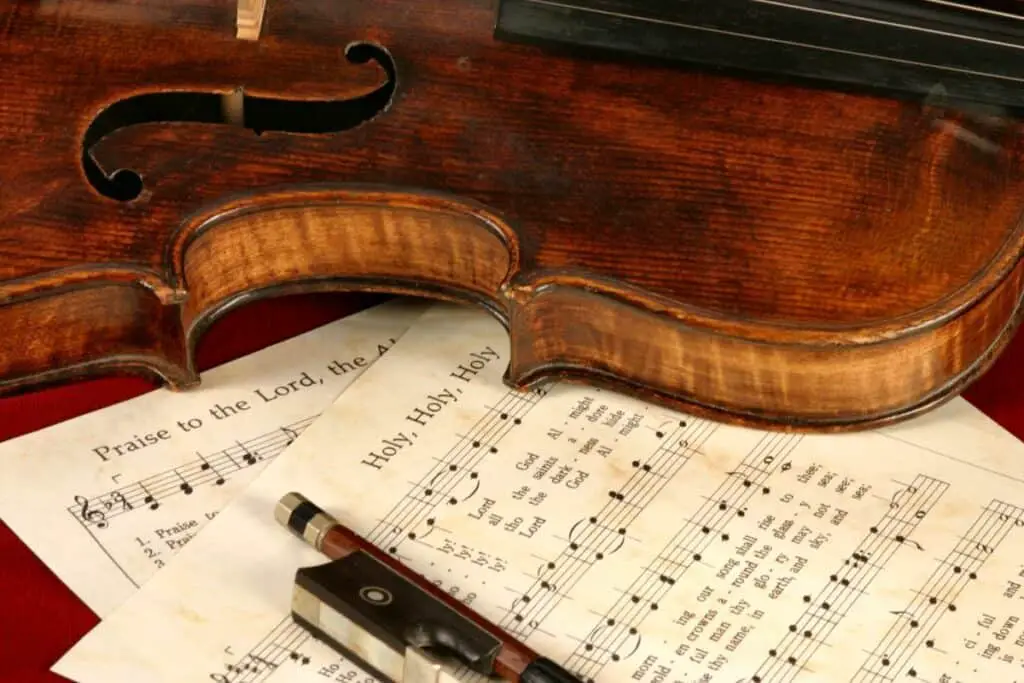 Wedding season – the time of year when love is in the air and the sound of church bells can be heard everywhere. And what's a wedding without a song to set the mood?
Our selection of traditional wedding hymns will have you and your guests singing in harmony in no time. From the classic "Oh Happy Day" to the soulful melody of "Amazing Grace", these hymns will bring a touch of elegance and sentimentality to your special day.
So get ready to belt out those high notes and celebrate your love with these timeless tunes.
Classical Music for Wedding Hymns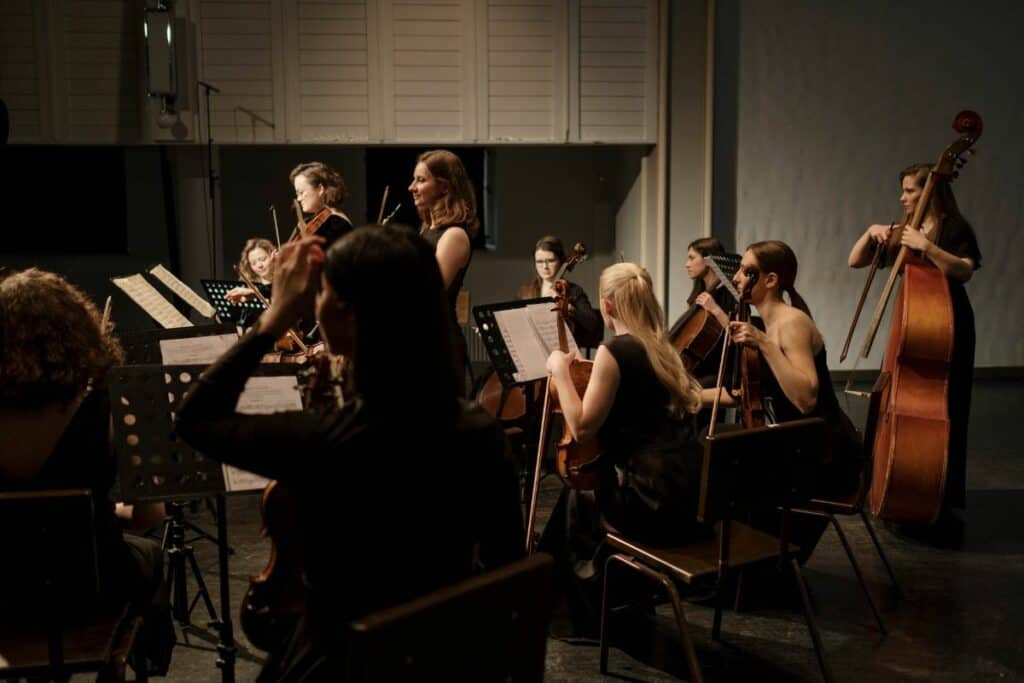 Classical music has stood the test of time for a reason – it's elegant, timeless, and oh so romantic.
Picture walking down the aisle to the sweet sound of Bach's "Jesu, Joy of Man's Desiring" or exchanging vows to the sweeping melody of Pachelbel's "Canon in D." Trust us, your guests will be wiping tears of joy from their eyes before the night is through.
Here are our top recommendations for Classical Wedding Hymn Music:
Instrumental Wedding Hymns
Weddings are a time for romance, bliss, and music. But let's face it, not everyone has the vocal cords of an angel or can keep a tune for that matter.
Luckily, we have a solution for those who fear they might be the tone-deaf guest that ruins the moment. Instrumental wedding hymns make for a classical and timeless addition to any ceremony. No need to worry about hitting that high note or making sure your karaoke skills are up to par.
With instrumental music, all you have to do is sit back, relax, and let the music do the talking (or rather, the playing). So go ahead and give your vocals a break, let the instruments serenade you on your special day.
Pop and Rock Wedding Hymns
Some couples have a beautiful love story that could make the hardest of hearts melt. But for many of us, our love story is more of a quirky sitcom than a romantic drama.
So, why not embrace the unapologetic quirkiness of your love by choosing some Pop/Rock Wedding Hymns for your big day? Not only will your guests appreciate a break from the traditional "here comes the bride" routine, but they'll also be able to jam out to some of their favorite tunes.
Whether you're into classic rock ballads or modern-day pop hits, there's a perfect wedding hymn out there for every couple. So, let's rock down the aisle, shall we?
Soul, Jazz, and R&B Wedding Hymns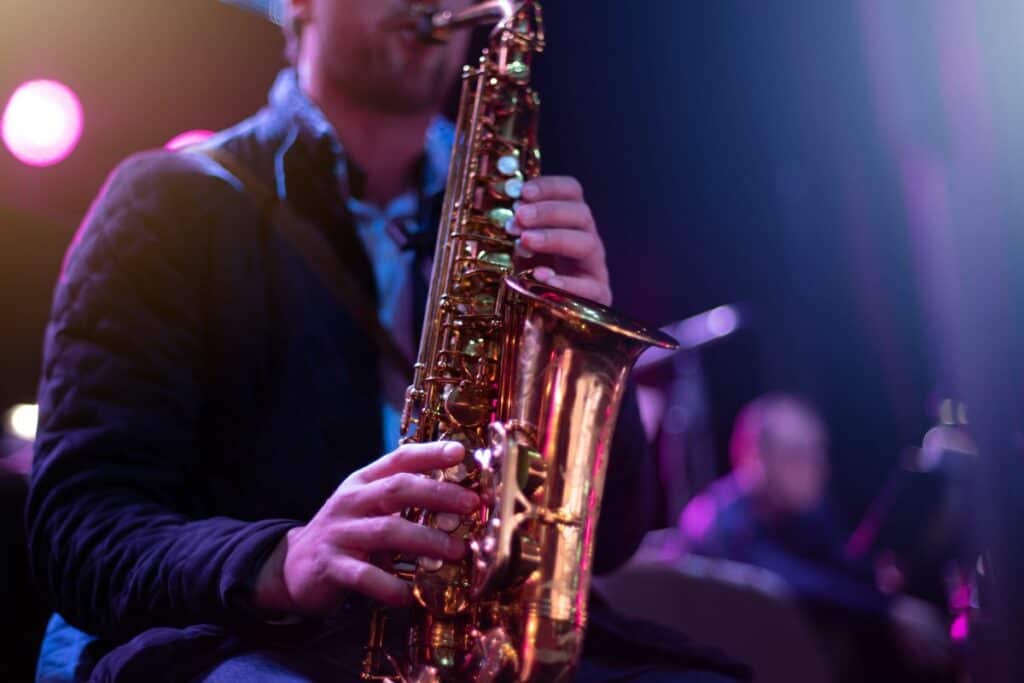 Looking for wedding hymns that will make your big day soulful, jazzy, and R&B-licious? Look no further! We've got the perfect collection of wedding hymns that'll give your reception that extra groove it needs to keep your guests on their feet all night long.
Imagine walking down the aisle while a smooth saxophone solo fills the air, or dancing with your partner to a sultry R&B love ballad. You might even forget you're at a wedding and think you're at a jazz club! So get ready to snap your fingers and tap your toes because these hymns are bound to make your wedding a hit!
Nostalgia, Folk, and Country Wedding Hymns
Get ready to bust out your cowboy boots and grab your partner 'cause we're talkin' about the best nostalgia/folk/country wedding hymns!
These tunes are sure to transport you back to simpler times when life was all about good ole' fashioned love and livin' off the land. Whether you're looking for a slow, romantic ballad or an upbeat, toe-tappin' jam, these genres have got you covered.
Contemporary Christian Wedding Hymn Music
Looking for a way to intertwine your love for God and your love for your partner on your big day? Look no further than Contemporary Christian Music Wedding Hymns!
These modern tunes will have you and your guests dancing down the aisle (okay, maybe just swaying, but you get the point), while not having to worry about your grandmother giving you the side-eye for having too modern of a wedding, because these hymns still have a solid foundation in faith.
British Wedding Hymn Music
Get ready to raise the roof with our top picks for the best British wedding hymns! Whether you're tying the knot in a traditional church ceremony or opting for a more laid-back affair, these songs are guaranteed to get your guests swaying and singing along.
From classic favorites like "Jerusalem" and "All Things Bright and Beautiful" to more modern tunes like "Love Divine, All Loves Excelling," our selection has something for everyone. So grab your dancing shoes, warm up those vocal cords, and get ready to add some serious charm to your big day!
Conclusion
The beauty and simplicity of wedding hymns can bring great joy to both bride and groom, as well as all their guests. From the sweet and sentimental to the joyful and lively, there's something for everyone!
As you search for the perfect hymns for your special day, remember that these songs will be an everlasting part of your wedding celebration. May these hymns give you blessed memories to look back on now and in years to come.
Whether it's traditional love songs or upbeat tunes, they will surely fill your day with love, hope and blissful happiness. So don't forget a couple of those gorgeous hymns when you're putting together your wedding ceremony – they will definitely make your big day spectacular!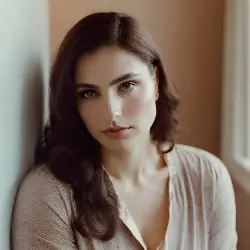 Latest posts by Ana Medea
(see all)