Wedding dinners are the perfect opportunity to set the tone for the evening's festivities. It's a time to create a welcoming atmosphere that brings your guests together, no matter their age or background.
But choosing the right music to play during dinner can be a daunting task. That's why I've put together a list of over 200 wedding dinner music options, spanning from classical to contemporary, that are sure to please every palate.
Whether you're a die-hard classical music fan or prefer more modern beats, I've got you covered! Let's dive in and find the perfect soundtrack for your special day!
Pop Wedding Dinner Songs
Get ready to shake things up with our collection of pop wedding dinner music! Whether you're a lover of upbeat, modern tunes or looking to surprise your guests with a chart-topping hit, we've got you covered.
From Diana Ross to Ed Sheeran, these catchy tracks will keep the energy high and the dance floor packed all night long. So, let's get this party started!
Nostalgia/Folk Wedding Dinner Songs
If you're the kind of couple who loves the idea of an intimate, relaxed dinner party feel for your wedding reception, then you might want to consider adding some nostalgia/folk tunes to your playlist.
These songs are perfect for creating a warm and inviting atmosphere, and will help your guests feel right at home. From classic hits to modern twists on old favorites, we've got you covered with some of the best nostalgia/folk wedding dinner music out there.
Rock Wedding Dinner Songs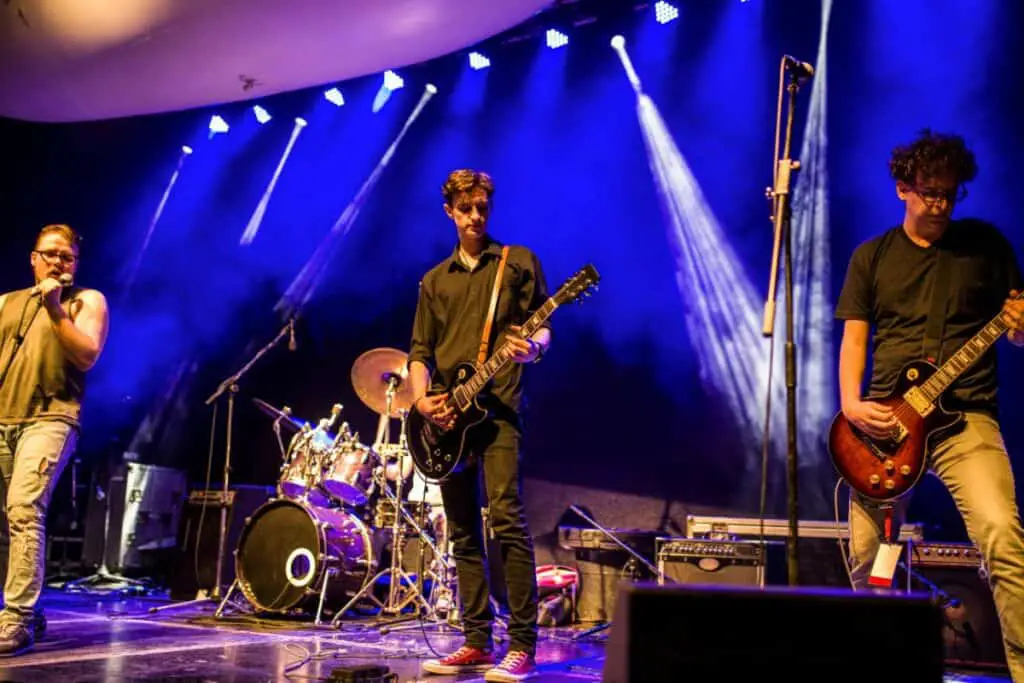 If you and your partner are rock lovers, then why not incorporate your favorite music into your wedding dinner? From classic rock ballads to modern indie hits, there's plenty of music to choose from that'll get your toes tapping and your guests dancing.
In this section, we'll explore some of the best rock wedding dinner music to suit your tastes and keep the energy up all night long.
Piano Wedding Dinner Music
Are you looking for something romantic and elegant to play during your wedding dinner? Look no further than piano wedding dinner music!
Whether you prefer classical pieces or contemporary covers, piano music provides a beautiful backdrop for your special day. Let's dive into some of the best piano wedding dinner music options to suit your taste.
Country Wedding Dinner Songs
Country music is all about telling stories, and what better way to celebrate your love story than with some country tunes at your wedding dinner?
In this section, we've handpicked some of the best country wedding dinner music that will get your guests tapping their toes and feeling the love in the air. So grab your cowboy boots and get ready to two-step into wedded bliss!
Jazz Wedding Dinner Music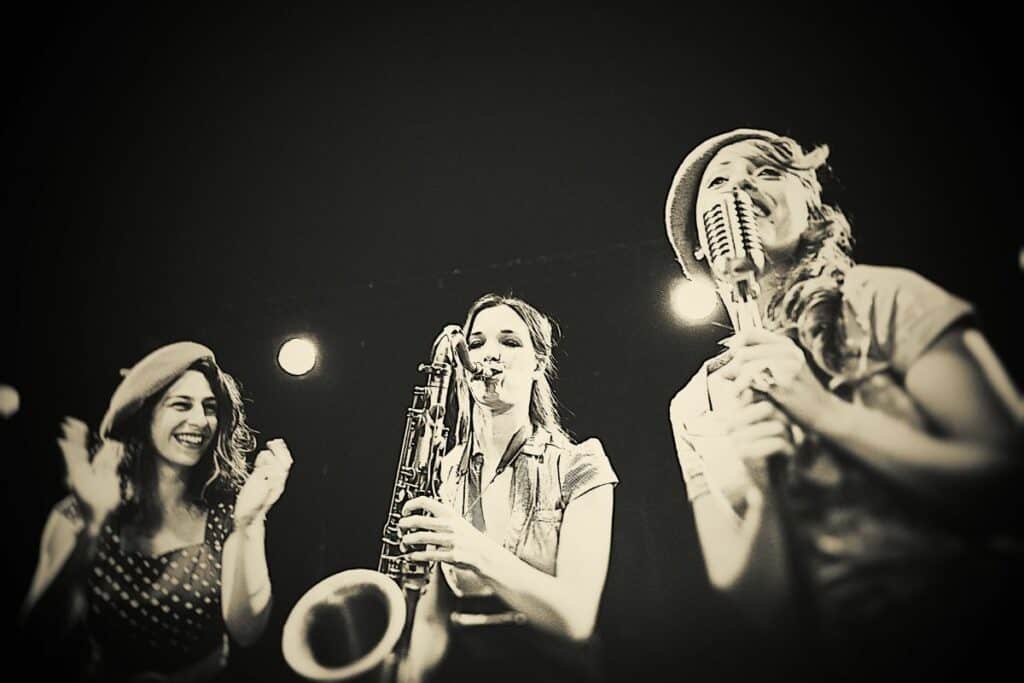 As the sun sets on your special day, it's time to unwind and enjoy some great music with your loved ones. Jazz music, with its smooth and soulful tones, is a perfect choice for creating a relaxed and intimate atmosphere during the wedding dinner.
So, if you want to add some sophistication and elegance to your wedding dinner, jazz music is the way to go. Here are some of our favorite jazz songs that are sure to set the right mood.
R&B/Soul Wedding Dinner Songs
If you're dreaming of a smooth and soulful atmosphere for your dinner, we've got just the thing.
Our R&B/Soul Wedding Dinner Music selection is the perfect playlist to set the mood for a night full of love and joy. Get ready to fall in love all over again as we take you on a journey of soulful melodies and sultry beats.
Classical Wedding Dinner Music
As the saying goes, "classics never go out of style," and this couldn't be truer for wedding dinner music. If you're after an elegant and timeless atmosphere, then look no further than classical wedding dinner music.
From the classic melodies of Beethoven to the modern romance of Yiruma, classical music can set the perfect tone for your special day. So, let's dive into some of the most beautiful and sophisticated pieces of music that are sure to create a memorable dining experience for you and your guests.
Instrumental Wedding Dinner Music
Are you looking for something classic to set the mood, but not quite in the classical music realm? Look no further than these beautiful instrumental pieces, perfect for creating an elegant and sophisticated atmosphere.
More Wedding Dinner Music Ideas
Still searching for that perfect tune to set the mood at your wedding dinner? Maybe you've checked out all of our previous sections and still haven't found what you're looking for.
Fear not, we've got a few more options up our sleeves! This final section features a mix of genres that don't necessarily fit into the categories we've covered so far, but are hidden gems that might just be the perfect fit for your big day.
Let's dive into some unique and unexpected options to make your wedding dinner truly unforgettable.
Conclusion
And there you have it, 200+ wedding dinner songs to suit every taste! From classical melodies to contemporary hits, jazz tunes to country twangs. No matter what kind of vibe you're going for, there's a perfect soundtrack waiting for you and your guests.
So take some time to explore the options, create your playlists, and get ready to dance the night away with your loved ones. After all, music has a special way of bringing people together and making memories that last a lifetime.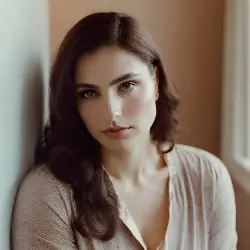 Latest posts by Ana Medea
(see all)