Much like having the perfect cake and a stunning dress, wedding music is an essential part of your big day. After all, you don't want to be standing in front of your guests saying "I do" to dead silence and crickets chirping!
Adding some tunes to that special ceremony moment can truly add some magic. But with so many songs out there – how do you choose? That's where this blog post comes in — we've rounded up the best 178 wedding ceremony song ideas so you can craft something meaningful (and fun!) for your guests!
See also: Wedding Interlude Music
Classical Wedding Ceremony Music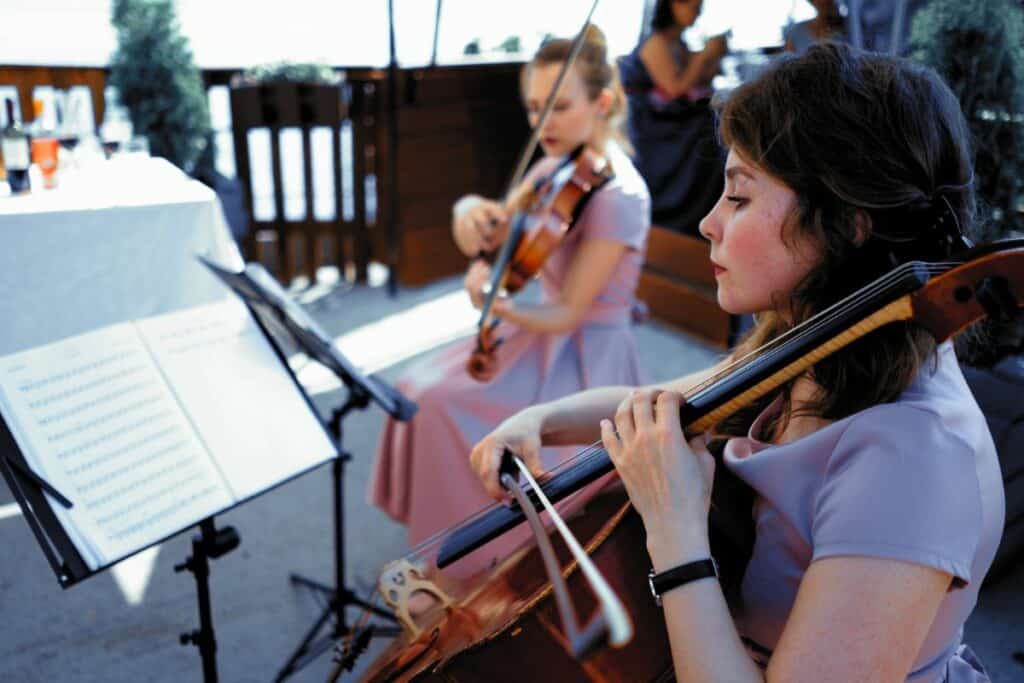 Let's start our list with the timeless charm of classical wedding ceremony music – it can make hearts race and emotions swell like nothing else. When that iconic melody hits just right, you know love is truly in the air.
So if you're a sucker for the works of Bach, Beethoven, Wagner or any of their virtuoso buddies (hey, no judgment!), we've got some Grade-A classics coming your way. Time to give a touch of elegance to your nuptials that proves love never goes out of style: Feast your ears on these exquisite picks perfect for your grand entrance or graceful exit!
Piano Wedding Ceremony Music
Are you ready to add a touch of ivories magic to your special day? Enter the enchanting world of piano wedding ceremony music—where delicate notes sing the song of passion and romance.
You're about to experience goosebump-inducing tunes that'll echo the whispers of love within every fiber of your being. Trust me; these dreamy piano melodies are set to waltz their way into everyone's hearts, including yours!
Instrumental Wedding Ceremony Music
Ready to dance the day away without lyrics stealing the show? Well then, let's talk instrumental wedding ceremony music, where melodies are the heroes and instruments narrate your love story.
Oh, just imagine your guests being enthralled by heart-stirring strings or swept away by soulful brass as you begin your epic journey of wedded bliss. From dramatic crescendos to tender whispers of harmonies, this selection is a musical delight that perfectly captures those once-in-a-lifetime moments.
Nostalgia Wedding Ceremony Songs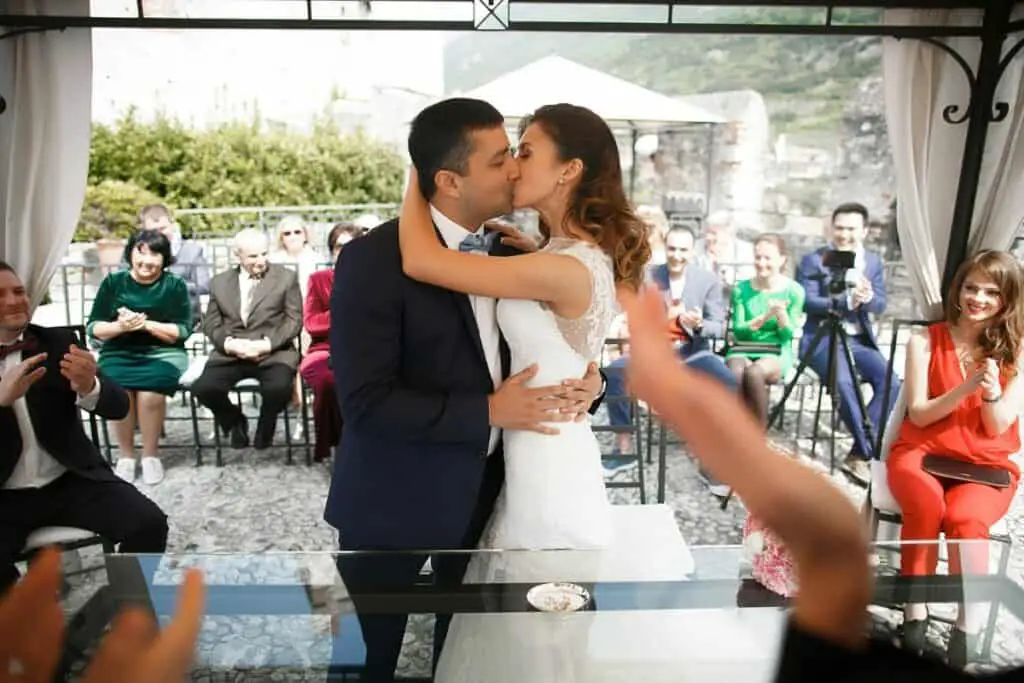 Ever wished for a time machine to transport you right in the middle of your favorite love-soaked era? Say no more- we've got exactly what your heart desires.
Nostalgia wedding ceremony music is like an instant ticket to memory lane (all aboard!). We're talking tunes that spark a kaleidoscope of emotions and evoke memories so powerful, you'll feel like the stars were bending over backward just for you two.
Get ready to swoon as we gift wrap some irresistible vintage vibe-inducing tracks that will make time stand still on the most magical day of your lives.
Pop Wedding Ceremony Songs
Hey pop lovers, are you ready to add some groove as you tie the knot? That's right; we're diving headfirst into a world of upbeat melodies and catchy lyrics with our fabulous lineup of pop wedding ceremony music!
Get set to burst at the seams with love when these chart-topping tunes tickle your eardrums and set the stage for your grand entrance. This gorgeous medley was cherry-picked just to make sure your special day feels straight out of a blockbuster rom-com (yes, please!).
Country Wedding Ceremony Songs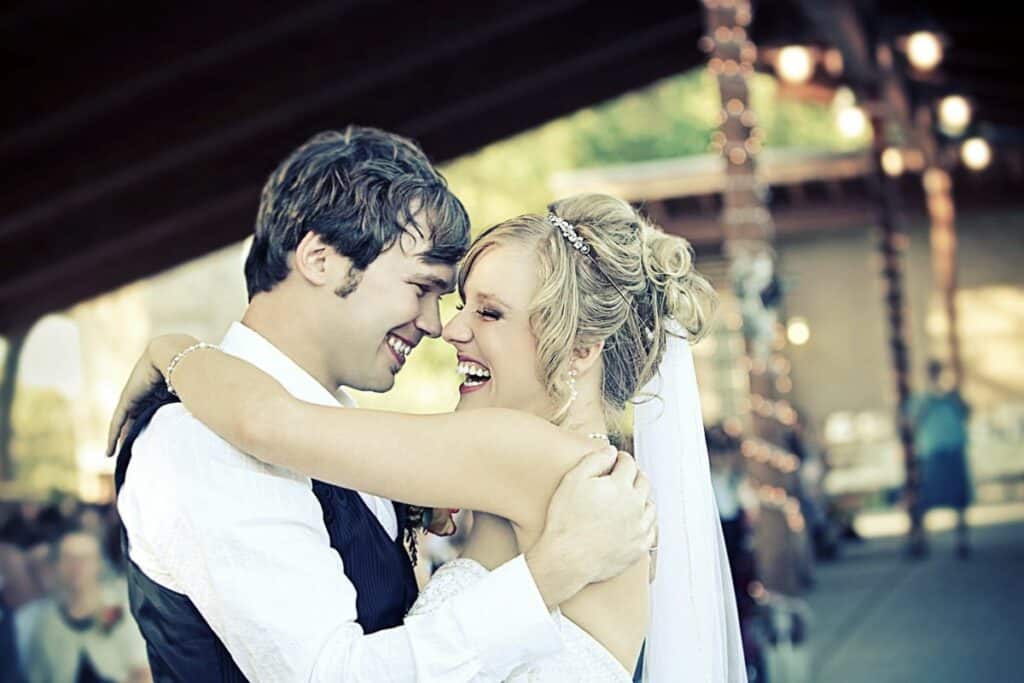 Are your hearts ready for a genuine dose of twang, tears, and powerful emotions? Then giddy up, 'cause we've rounded up the best country wedding ceremony music to sweep you off your boots!
Prepare yourselves to be whisked away on a heartfelt journey where soul-stirring lyrics perfectly capture the beauty of loving and being loved. Hold onto your hats as we present ballads that are equal parts intimate and uplifting – crafted just for moments like these when two become one.
Rock Wedding Ceremony Songs
Alright, rock 'n' roll lovebirds, it's time to let your hair down and unleash your inner rebel! Wedding bells might be all sweet and tinkly, but who says you can't add a touch of edgy awesomeness while embracing this life-changing moment?
We've got just the ticket with our electrifying collection of rock wedding ceremony music. These tunes effortlessly blend roaring guitars, heart-thumping beats, and crowd-pleasing anthems that'll make you feel like you're floating on cloud nine (or even eleven!).
Jazz, R&B and Soul Wedding Ceremony Songs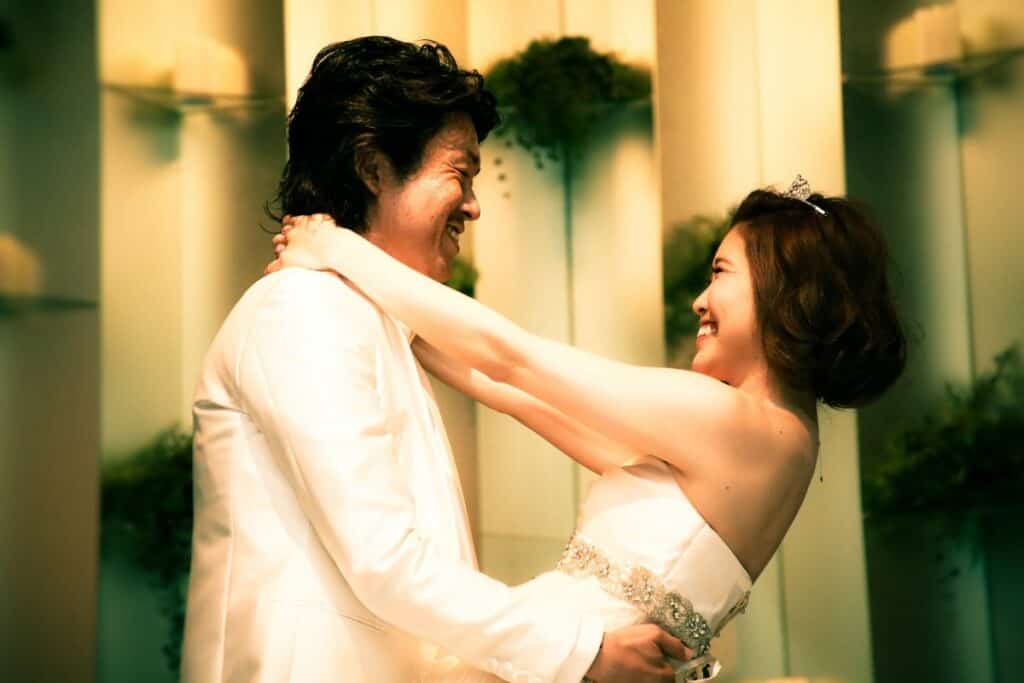 Ready to infuse some smooth, velvety sounds into your nuptial celebration? We've put together a sumptuous medley of jazz, R&B, and soul wedding ceremony music just perfect for couples wanting to ignite that extra bit of passion while saying their "I do's".
Get set to feel the warm embrace of love wrap around you as we uncover swoon-worthy tunes filled with sultry vocals, lilting beats, and achingly sweet melodies. Let these heart-melting songs add an air of sophisticated romance as you embark on the most enchanting adventure of your lives.
Unique Genres for Wedding Ceremony Music
Are you two daring enough to venture outside the comforts of tradition and explore an entirely new world of music on your wedding day? We've got just what you need: a delightful collection of unique wedding ceremony music genres that will elevate your nuptials and truly embody the "go big or go home" spirit.
Prepare to be awe-struck by our treasure trove of genre-bending tunes specially crafted for couples with bold tastes and undeniable flair for redefining romance. And let's venture off the beaten path together – it's time to discover new soundscapes to soundtrack your special day.
Frequently Asked Questions
1. How do I choose the right song for my wedding ceremony?
Ah, the eternal question! Start by listening to your heart (literally!) and remembering what sparks joy between you two lovebirds. Consider special songs that hold sentimental value or represent your unique love story. Also, think about the ambiance you want to create – elegant, fun, romantic? Explore our curated list of 178 tunes to find something that resonates with both of you.
2. Can I mix different music genres during my wedding ceremony?
Absolutely! It's YOUR big day, so why not celebrate it with an eclectic mix of melodies that mirror your vibrant personalities? Just make sure to strike a balance that captures the essence of your love story while delighting guests with a memorable experience as well!
3. How many songs should I have lined up for the ceremony?
Traditionally, you'll need at least four key moments: prelude (as guests arrive), processional (bridal party entrance, parents' entrance etc.), bride's entrance, and recessional (post-ceremony exit). Of course, feel free to break away from norms and include additional tunes during any sacred rituals or special moments.
4. Do we need live musicians or can we play recorded music?
Both options have their own charm! Live musicians add personal flair and elegance while recorded music offers convenience and flexibility in choosing specific versions of beloved tunes. Discuss this with your partner and decide what fits best with your vision for the big day—plus budget constraints too!
5. What if our friends or family members wish to perform during our wedding ceremony?
Invite them aboard! Including loved ones' talents makes everything more personal and memorable while also serving as lovely tributes on this meaningful occasion. Just ensure they're aware of all necessary details like setup requirements and get ample time for rehearsals if needed.
6. Can we sneak in some unconventional music to surprise our guests?
Why the heck not?! Throwing in something unexpected can make your ceremony even more memorable and entertaining. Just ensure that you strike a balance between staying true to your personality as a couple, while also delighting all attendees with an unforgettable experience.
Conclusion
And there you have it, my fabulous lovebirds – 178 spellbinding tunes that'll surely make the sound waves dance on your big day! Whether you're all about toe-tapping jazz or heart-thumping rock 'n' roll, finding the perfect soundtrack to accentuate your nuptial celebration truly makes every moment that much more magical.
Embrace the enchanting serenades capturing your love story and let the melodies etch themselves deep within your hearts. Now go ahead, pick up that sparkling playlist wand, and craft an extraordinary musical experience that'll leave everyone – including yourselves – absolutely mesmerized. Happy swooning!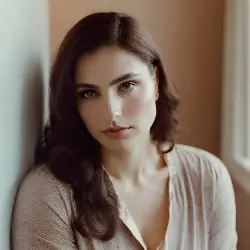 Latest posts by Ana Medea
(see all)