Hey there, fun-loving couples!
You know what they say: "First impressions last forever," and your bridal party's grand entrance sets the stage for an unforgettable shindig. With so many jaw-dropping and quirky moments waiting to unfold, you'll want to kick things off with a bang! *Insert DJ airhorn*
How, you ask? We're here to help with our rocking list of 240 bridal party entrance songs to get everyone grooving from the get-go. Strap in for a musical roller coaster ride featuring everything from chart-toppers and throwback gems to hidden indie treasures – all designed to ignite your celebration like fireworks on the dance floor. Let's crank up that volume and let loose!
See also: 201 Wedding Songs for Parents' Entrance
Pop Bridal Party Entrance Songs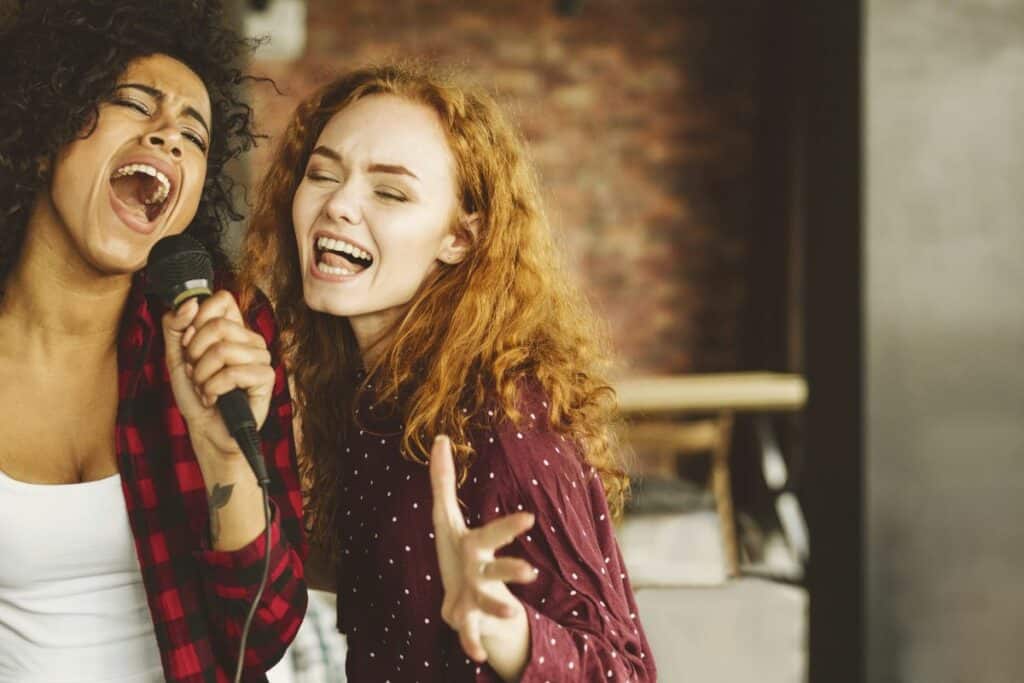 Are you ready to get the bridal party entrance started with some serious pop beats? We've got you covered with our top choice of songs that are guaranteed to get everyone on their feet and shaking their hips.
From classic bops to the latest hits, our playlist has something for every taste. Whether you're feeling a little bit of Jennifer Lopez or want to show off your dance moves to Beyoncé, we've got just the tune for you. So, let's crank up the volume and get this party started!
Hip Hop and Rap Bridal Party Entrance Songs
Get ready to break it down with our top selections of Hip Hop and Rap songs for your bridal party entrance. This lineup will definitely bring the party to life and set the perfect tone for the rest of your wedding celebration.
We've got everything from classic old school beats to the latest hits that are sure to get everyone on their feet. So, whether you're a die-hard hip hop fan or just looking for something out of the ordinary, we've got you covered.
Get ready to let loose and have some fun, because this is a bridal party entrance that you'll never forget!
Rock Bridal Party Entrance Songs
Get ready to rock your socks off, because we've got some killer tunes in store for your bridal party entrance! You might have a million things to plan for your wedding day, but when it comes to music, just listen to us and you are all set 😉
From classic rock anthems to modern hits that will get everyone's toes tapping, our selection of songs is sure to make your bridal party entrance one for the ages. Grab your air guitar and get ready to jam out with your bridal squad, because this is going to be one entrance that nobody forgets!
Disco and Dance Bridal Party Entrance Songs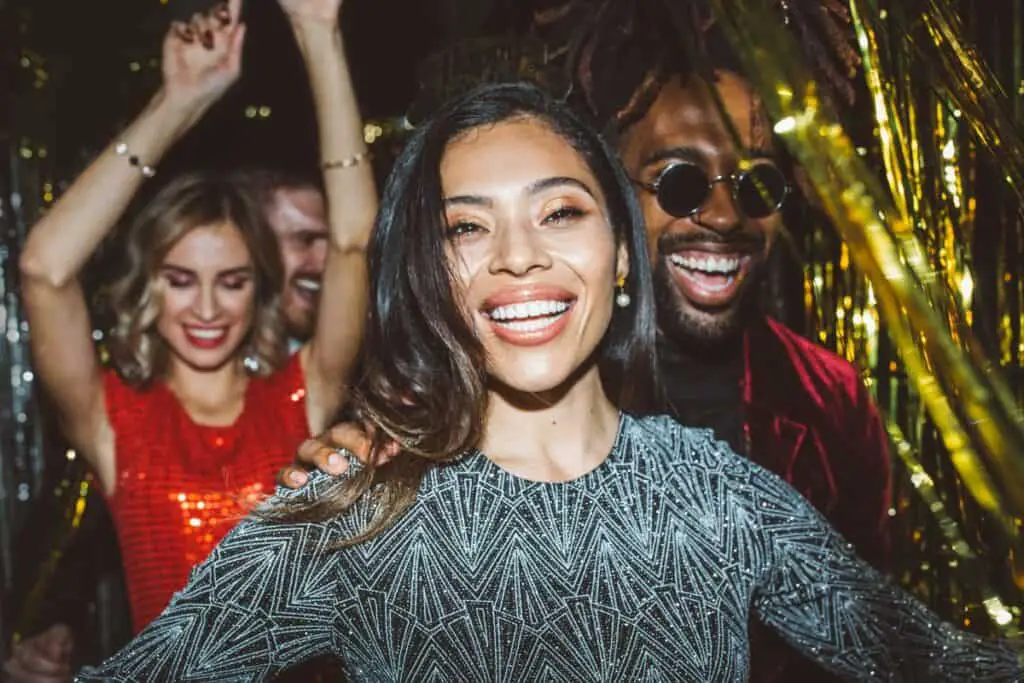 The Bridal Party Entrance is one of the most memorable moments of any wedding. And what better way to kick off the festivities than with some disco and dance tunes?
From "I'm So Excited" to "We like to Party!," we've got the perfect mix to get everyone on their feet and boogying down the aisle. You can thank us later for making sure your reception starts off with a bang (or a disco ball drop).
R&B, Soul and Jazz Bridal Party Entrance Songs
Get ready to groove, because we've got a playlist that'll have your bridal party boogying down the aisle!
We've scoured the R&B, Soul, and Jazz worlds to bring you only the smoothest jams for your entrance. From timeless classics to modern hits, our selection is sure to get everyone in the mood to celebrate.
Put on your dancing shoes and get ready to shake it, because these tunes are all about creating a fun, lively atmosphere for your big day. Trust us, your guests won't be able to resist hitting the dance floor after this playlist kicks off the party!
Unique Bridal Party Entrance Songs
Do you want your bridal party entrance to be anything but basic? Look no further than our collection of unique genres of songs that are sure to get your guests grooving. Why stick to the traditional bridal march when you can enter to the beat of a funky metal tune or a sassy salsa number?
Get ready to see your guests' jaws drop as you strut down the aisle to a one-of-a-kind song choice that perfectly defines your personality as a couple. Trust us, your wedding day is the perfect occasion to show off your fun-loving and adventurous side, and these songs will set the tone for a celebration that is anything but ordinary.
Conclusion
All in all, the right bridal party entrance song can make a huge statement at your wedding reception. Here's to finding that tune that will make the crowd go wild and get the party started right! Whether you're looking for something funny, something classic, or a modern-day hit, there are so many options out there to consider.
Give a few of these jam session suggestions a listen and choose what captures the celebratory spirit of your special event. And, here's to inevitable groovin' on (or off) the dance floor when it comes time for your bridal party grand entrance! Cheers!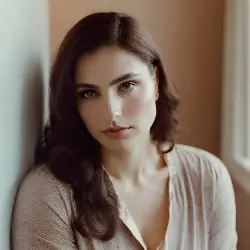 Latest posts by Ana Medea
(see all)