It's the moment you've been waiting for: You're about to walk down the aisle in your beautiful white dress and meet your partner at the altar.
But what song will you choose for one of the most important moments of your life? Whether you plan on grand entrances straight out of a fairytale or simply strolling casually up to join hands, we've got 158 perfect songs to pick from when it's time for Here Comes The Bride!
From sweet strings sets and traditional standards, to modern acoustic rock grooves and classic tunes with a unique twist, our list has something that every bride can appreciate. Read on – after all, love awaits!
Classical Music for Walking Down the Aisle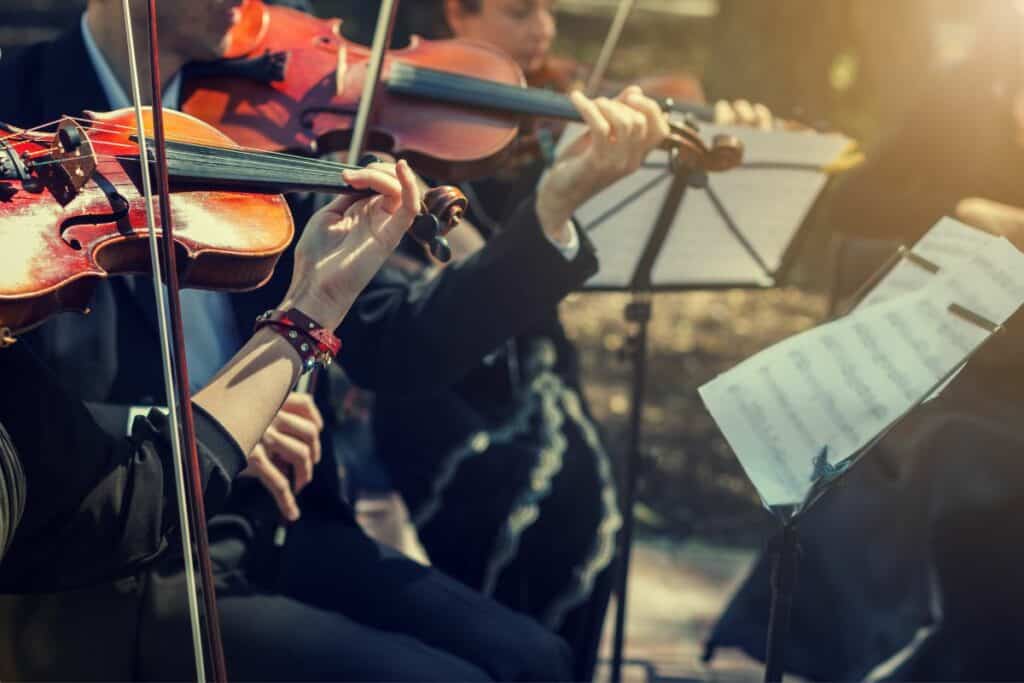 Are you ready to make your grand entrance? Walking down the aisle can be a nerve-wracking experience, but with the right classical music, you'll feel like having your own personal orchestra following you around while you execute the most important strut of your life.
Picture "Rhapsody On a Theme of Paganini" by Rachmaninoff setting the scene, its harmonious melody creating a grand yet dreamlike atmosphere. Or perhaps you prefer the dramatic flair of "Séguédille" of Bizet's Carmen Suite No.1, a timeless piece that has been accompanying brides for almost 150 years. With so many classics to choose from, your only problem will be picking just one!
So toss those nerves out the window and focus on the music, because it's time to make your grand entrance.
Piano Music for Walking Down the Aisle
What makes walking down the aisle even more magical? The perfect piano melody, of course! Whether you're a traditional bride or seeking an unconventional tune, we've got you covered.
From the classic "Minuetto" by Boccherini to the whimsical "So This Is Love" for a dreamy Disney flair, our list has something for everyone. Trust us, you'll be tapping your toes and shedding a tear before you even reach the altar.
Instrumental Music for Walking Down the Aisle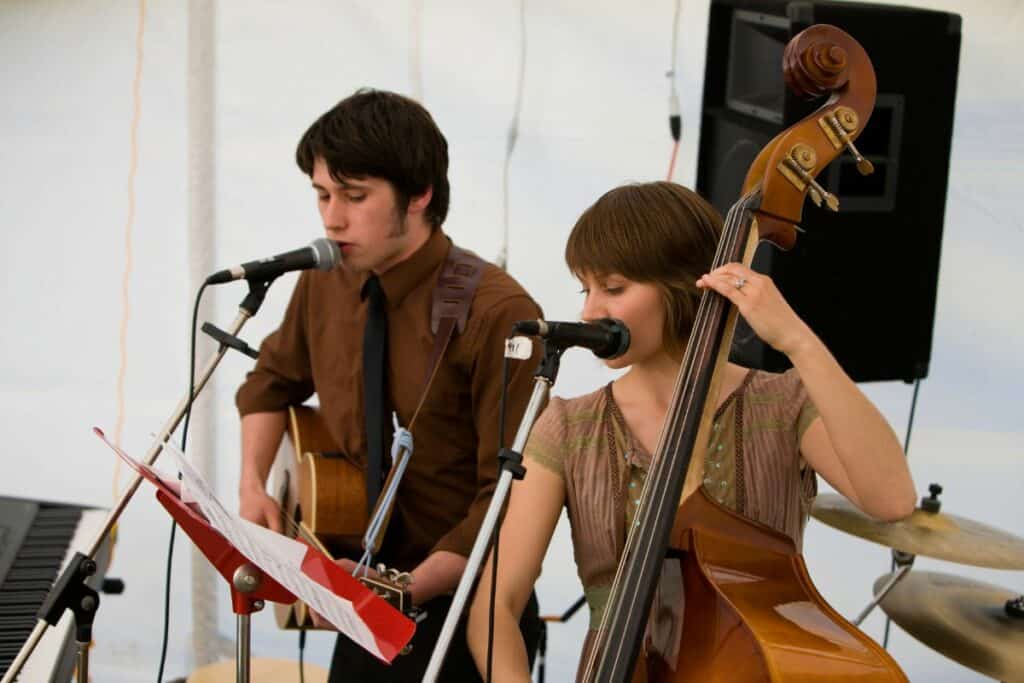 Get ready to strut your stuff down the aisle with some instrumental tunes that will make you want to dance before you even say "I do". We've got a whole selection of songs that will perfectly match your pace, whether you're a slow and steady type or a quick-stepping mover and shaker.
From the classics to the unexpected, our instrumental choices will have you feeling like the star of your very own rom-com. So take a deep breath, smile, and get ready to embark on the most important walk of your life!
Guitar Songs for Walking Down the Aisle
Picture yourself walking down the aisle, bouquet in hand, heart aflutter. Now add some strumming guitar chords and a romantic melody. No matter what your music taste, there's a guitar tune that captures your love story.
From classic hits to modern jams, we've compiled a killer playlist that will have you tapping your toes and swaying your hips all the way to the altar. So, what are you waiting for? Let's get this musical party started!
Pop Songs for Walking Down the Aisle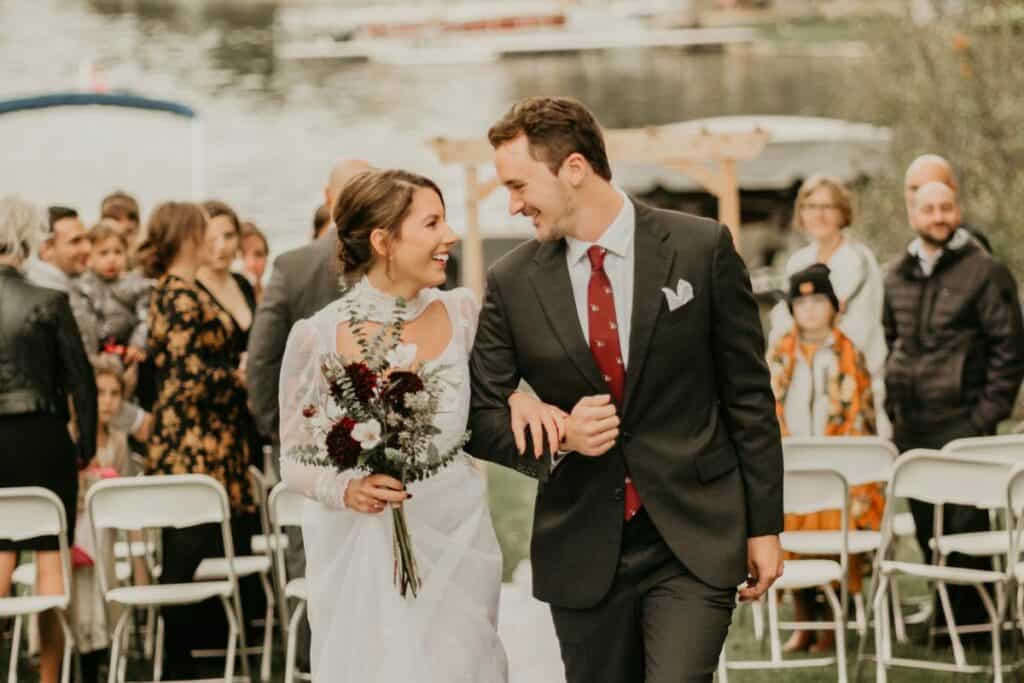 Do you want to strut your stuff down the aisle to some catchy tunes? Look no further, because we've got the perfect selection of pop music to elevate your wedding march from basic to banger.
We're talking about the ultimate pop bangers to soundtrack your walk down the aisle. Whether you're a full-blown diva or just want a little bit of a beat to step to, we've got you covered. Imagine this: You strut towards your partner, and the notes of "I'm Yours" by Jason Mraz start to play. Your guests nod their head to the beat, can't help but smile – this is how you make an entrance.
Ultimately, pop music is the great unifier – it's catchy, it's fun, and it's easily recognizable. So, why not make your walk down the aisle one that people will be buzzing about for years to come?
Alternative/Indie Songs for Walking Down the Aisle
When it comes to choosing music for your big day, many couples prefer to go the traditional route with classical pieces or ballads. But why not switch things up with some Alternative/Indie tunes?
If you're looking to inject some personality into your wedding soundtrack, give Alternative/Indie music a chance. Imagine walking down the aisle to the upbeat sounds of The Temper Trap's "Sweet Disposition" or the dreamy melodies of The xx's "Angels". These unconventional choices will have guests buzzing and set the tone for a unique and memorable ceremony.
Rock Songs for Walking Down the Aisle
Rock music might not be the first thing that comes to mind when you think of walking down the aisle, but don't underestimate the power of a good rock song.
There's something undeniably powerful about a good guitar riff and a thumping bass line that can make anyone feel like a rockstar. Not only can they add a little edge to the traditional walk, but they can also reflect your individuality as a couple.
R&B, Jazz and Soul Music for Walking Down the Aisle
The most important walk of your life is down that aisle and it deserves an amazing soundtrack. And R&B, Jazz, and Soul are wonderful genres which are unfortunately sometimes overlooked.
These tunes are the musical equivalent of a warm hug, a love letter, and a comforting hand- everything you need on your big day. With silky smooth saxophones, soulful vocals, and smooth melodies, it's impossible not to feel the love in the air as you strut down the aisle to the beat.
Dance Music for Walking Down the Aisle
Want to step up your aisle game? Look no further than the groovy beats of dance music. Whether it's a slow sway or a funky strut, adding a dance tune to your walk down the aisle is sure to get your guests' toes tapping.
And let's be real, who doesn't want a little boogie in their step on their wedding day? Plus, with the wide variety of dance genres out there, from disco to EDM, you're bound to find the perfect vibe to match your love story.
Conclusion
As you can see from the 158 perfect songs to walk down the aisle, there are so many different and unique possibilities to make your special day even more breathtaking! Whether it is a classic, a pop hit, or something with a twist of originality – the right music should get your guests in the mood.
Just don't forget that using those precious headphones and giving guests a list of songs to listen to while you're walking toward becoming a married couple, ensures that everyone will be able to savor these memorable moments. Lastly, don't forget to have some fun – as no matter what you choose, when it's time "Here Comes The Bride," you're going in style!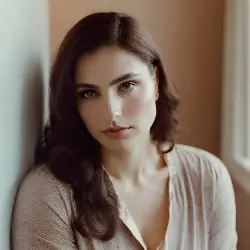 Latest posts by Ana Medea
(see all)