Shania Twain is a classic when it comes to country music. Her songs are not only dance worthy, but everybody knows the lyrics to sing to. This is especially useful if your grandma doesn't want to get up and shake her booty at the wedding. 
However, she also sings about love, and the subject often features throughout her large back catalog of music. 
If you are looking to fire up the dance floor with some Shania Twain hits, then you have come to the right place. Here are 31 of them. 
Man! I Feel Like A Woman (1997)
To start off the list, we had to choose one of her most well-known songs. Not only will it get everybody on to the dance floor, but it will also have everyone lip synching to it and singing aloud.
It is also a great song to play as you toss the bouquet. The ladies will feel extra confident trying to catch the flowers as this song plays. 
Dance With The One That Brought You (1993)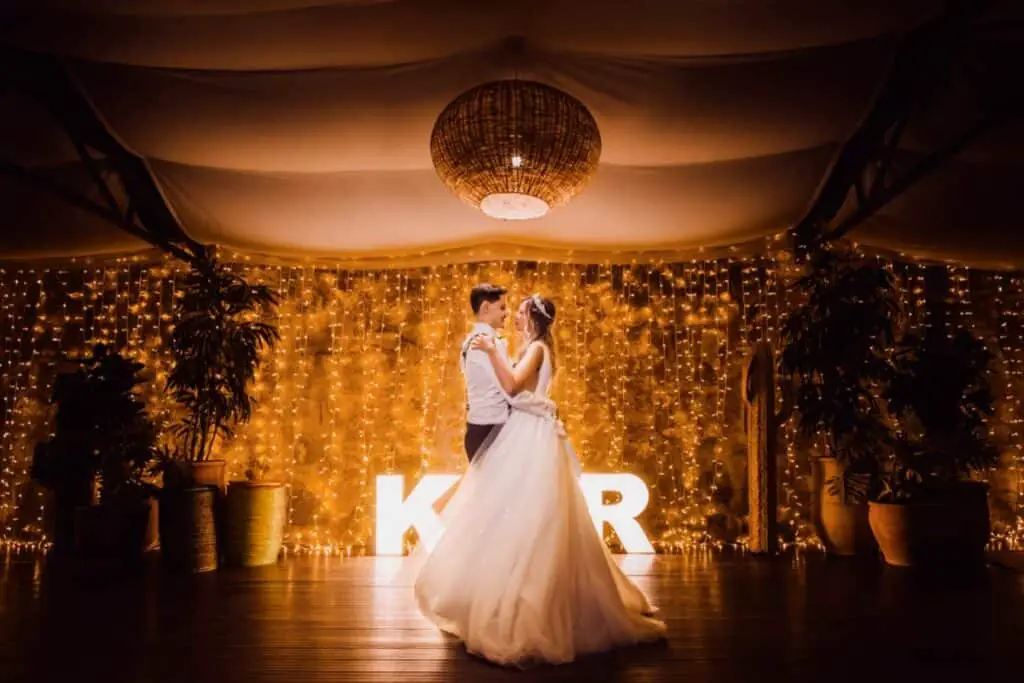 This wonderful song is about appreciating the one you are in love with, and that the greener grass on the other side isn't where your heart should be. And it is all about dancing too!
You Lay A Whole Lotta Love On Me (1993)
This song has beautiful lyrics about only ever needing your partner, even if the world is falling apart around you.
It is a delightful song to dance to at the reception.
Forever And Ever, Amen (2020)
A wonderful duet with both Ronan Keating and Shania Twain, it is about loving your partner forever.
We Got Something They Don't (2017)
This song symbolizes finding a person who is really special to you, and celebrating it in front of everyone.
No One Needs To Know (1995)
This upbeat track is about a woman who is secretly crushing on a man – which could be the bride to the groom. It is fun and playful, perfect for the dance floor. 
When You Kiss Me (2002)
Having this one at your reception will remind you and your partner about the special moments a kiss can bring. Perfect for feeling all romantic together. 
Ain't No Particular Way (1999)
If you want to spread love at your wedding, especially to those who are single, then they will love the lyrics in this song. Love is everywhere!
Thank You Baby! (For Makin' Somebody Come So Soon) (2002)
As a newlywed, you will really appreciate this song. Often people use this song when introducing the bride and groom. 
What Made You Say That? (1993)
If you want a song that is perfect to walk down the aisle to, then this song is perfect. The lyrics are about love making you be honest about how you feel about the other person. Sweet!
You Can't Buy Love (2017)
If you want a song that is about the true feelings of love, then you cannot get better than this one. 
Love Gets Me Every Time (1997)
Upbeat and all about true love. This song is perfect at the reception to promote how two people can work together when they are in love. 
You Win My Love (1995)
The groom should take note of this song. It's about realizing how you captured your bride's heart. 
Don't Be Stupid (You Know I Love You) (1997)
While the lyrics at first might seem better suited elsewhere, this song is about building trust and loving your partner with all you have got. Plus it is super upbeat!
Forever And For Always (2002)
Marriage is a commitment, and this one is about devoting your love to your partner. It is a great song to play before reading the vows.
Endless Love (2012)
Who doesn't love a duet? This is a cover of an original song sung alongside Lionel Richie. It is about how your life begins now and that you will love each other forever. 
I'm Gonna Getcha Good! (2002)
When it comes to the reception, you need some great tunes. This one is about finding that person to love and understanding that it doesn't have to be boring or scary. 
The Woman In Me (Needs The Man In You) (1995)
Often dedicated to the groom, it gives a message of everlasting love and need from the bride. 
Any Man Of Mine (1995)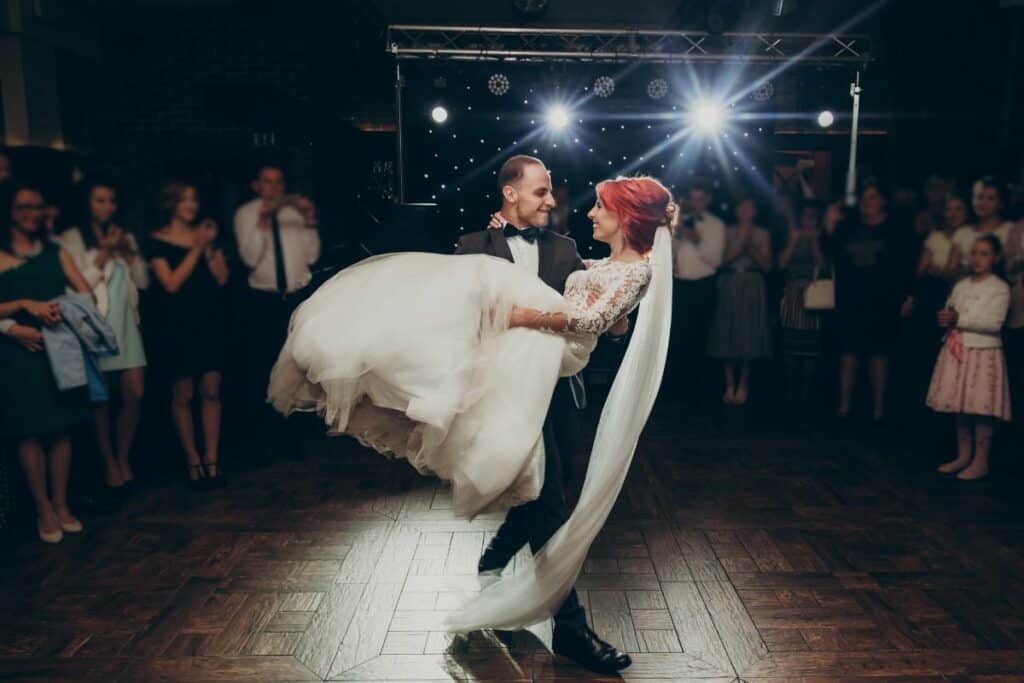 This is a song that pokes fun at being married. Great for the reception and social media, especially if you decide to do some fun videos. 
Life's About To Get Good (2017)
Once you get married, you are starting a new chapter in your life. This is a perfect song to see you through.
Honey, I'm Home (1997)
While it isn't directly about love, it has fun lyrics to sing to. It is also about heading home after a hard day's work and having your partner look after you. 
Who's Gonna Be Your Girl? (2017)
While quite sassy, it is also a super fun song to play at a reception. It is one that will be a hit on the dance floor.
That Don't Impress Me Much
While the lyrics don't say much for a wedding atmosphere, it is one of her well-known tracks that always gets family members and friends onto the dance floor. 
Waking Up Dreaming (2022)
This recent track is about adoring your partner and not being able to 'live your best life' without them. It is also a fun track to sing to, so expect everyone to be on their feet and mouthing the words. 
Up! (2002)
A positive song that gives you hope for the future. Leave it until the end of the reception. 
You've Got A Way (1997)
A love ballad is sometimes all that you need. This song can highlight what you have to say, especially if you struggle with words. 
Don't! (2004)
This song is about making up after an argument, and showing that your love is strong enough to make it through.
While not the usual wedding go-to, it is a great all-rounder that is a beautiful song to listen to. 
From This Moment On (1997)
If you want a song that has a slow build, then this is the one. It is great for a ceremony, and it includes Bryan White too!
Come On Over (1999)
For an upbeat song all about being yourself and having confidence, then this song is it. It is perfect for the dance floor and will have you dancing the evening away. 
Two Hearts One Love (1999)
When it comes to lyrics, this is as soppy as it gets. If you and your partner are quite soppy, then these lyrics will have you both melting at the wedding. 
[Wanna Get To Know You] That Good! (2002)
While this song is initially about falling for somebody and wanting to know all about them, the song itself will remind a married couple on why they fell for each other in the first place. 
Final Thoughts
If you are looking for the perfect Shania Twain music to have playing at your wedding, then you will certainly find it in this list. From the classic Man! I Feel Like a Woman, to We Got Something They Don't.
Have fun finding the perfect playlist!

Latest posts by Lisa Plaitt
(see all)