Have you ever heard the saying, "the pineapple is an international symbol of hospitality and welcoming"? Well imagine if that greeting was backed up by some tropical steel-drum beats (say 'aloha' and jam your feet!) – now that's a party!
And what better way to celebrate your destination wedding in Hawaii than with the perfect playlist? Here at Magical Day Weddings we present to you 95 of our favorite Hawaiian wedding songs!
So grab yourself a mai tai, kick up those huarache sandals, let loose…and get ready for the ultimate Hawaiian wedding playlist experience.
Embracing Culture: Traditional Hawaiian Wedding Songs to Add to Your Playlist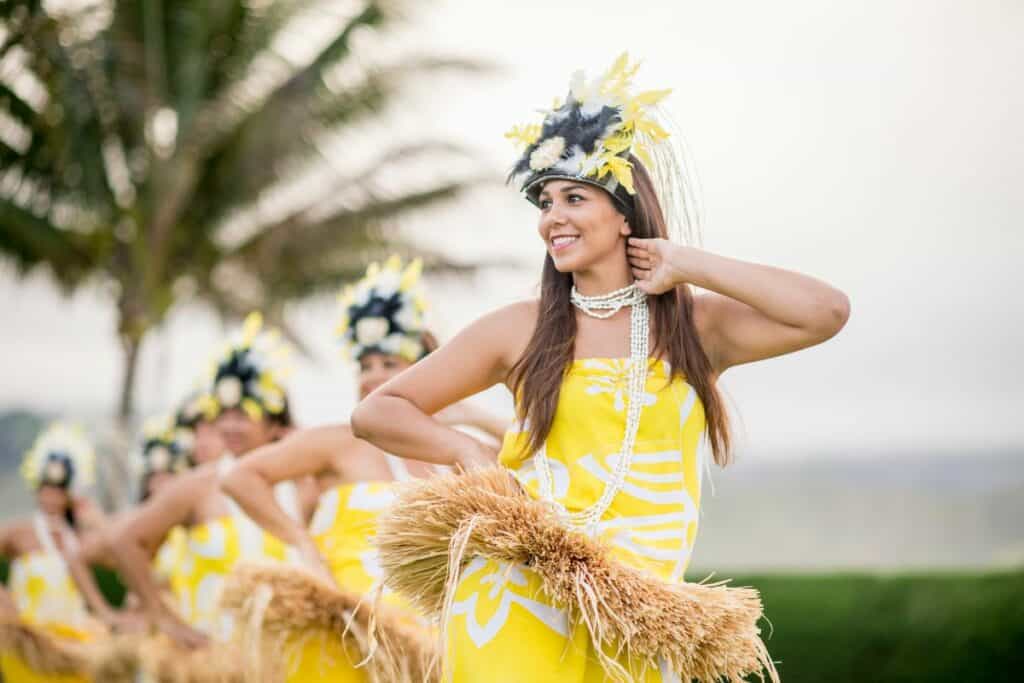 Let's face it, when you think of Hawaii, you picture swaying palm trees, pristine beaches, and hula dancers. But what really adds that extra special touch to a Hawaiian paradise wedding? Traditional Hawaiian wedding songs, of course!
These songs have been passed down for generations and still hold their magic to this day. From the sweet melody of "Pua Hone" to the lively beat of "Ulupalakua", these tunes will have you and your guests swaying along in pure bliss.
So, grab your mai tais and put on your leis because it's time to celebrate the most important day of your life with some sweet melodies straight from the heart of Hawaii. Mahalo!
Beyond Tradition: Contemporary Songs to Consider for Your Hawaiian Wedding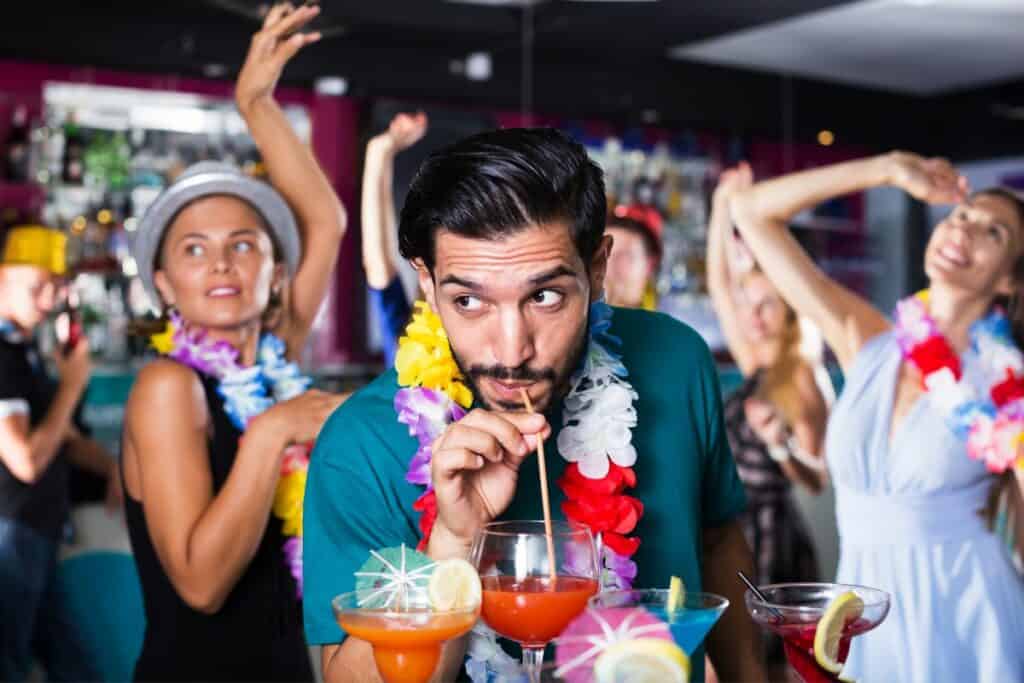 We know what you're thinking – "But Hawaii is all about traditional hula and ukuleles!" Sure, but who says you can't add a little modern flair to your special day?
Your wedding is about what makes you and your honey happy, so why not crank up the volume and get your dance on? Get ready to shimmy and shake those grass skirts because we've got some contemporary songs that will make your Hawaiian wedding a party to remember!
Frequently Asked Questions
Q: What makes Hawaiian wedding songs so special?
A: Hawaiian wedding songs have a unique blend of traditional melodies, heartfelt lyrics, and soothing rhythms that create a magical atmosphere for your dream island wedding. They evoke the spirit of Aloha and transport you and your guests to a tropical paradise.
Q: Can I mix traditional Hawaiian songs with contemporary hits in my wedding playlist?
A: Absolutely! Mixing traditional Hawaiian songs with contemporary hits adds variety and keeps the energy flowing throughout your celebration. It's a great way to pay homage to the rich Hawaiian culture while also incorporating your favorite modern tunes.
Q: Are there any Hawaiian love songs that are perfect for the first dance?
A: Yes, there are many beautiful Hawaiian love songs that would be perfect for your first dance. Some popular choices include "Ku'u Lei Aloha" by Josh Tatofi, "Pua Kiele" by Josh Tatofi, and "E Kailua E" by Justin Young. These songs capture the essence of love and romance in their lyrics and melodies.
Q: What are some upbeat Hawaiian songs to get the party started at the reception?
A: To get your guests up and dancing, consider adding some upbeat Hawaiian songs like "Molokai Slide" by Ehukai, "Browneyed Girl" by Ka'au Crater Boys, and "Stuck on You" by Ekolu. These lively tunes will have everyone grooving and celebrating your special day.
Q: Can I include Hawaiian instrumental music in my wedding playlist?
A: Definitely! Hawaiian instrumental music is a great way to set a relaxing and romantic ambiance during your ceremony or cocktail hour. Songs like "Ei Nei" by Kohala and "Mana O Pauwalu" by Kalikolehuanani showcase the beauty of Hawaiian melodies without lyrics, allowing your guests to enjoy the soothing sounds of the islands.
Q: Are there any Hawaiian songs that are suitable for the processional or recessional?
A: Yes, there are several Hawaiian songs that would be perfect for the processional or recessional. For example, "Hawaiian Lullaby" by Daniele Benati and "The Hawaiian Way" by Kapena are both beautiful choices that will add a touch of island charm to your ceremony.
Remember, the key to creating the ultimate Hawaiian wedding playlist is to choose songs that resonate with you and your partner, and that will transport your guests to the enchanting world of the Hawaiian Islands. Happy planning!
Conclusion
Congratulations! We may have just helped you create the perfect soundtrack to your Hawaiian Wedding. From the upbeat, traditional favorites to slow and soulful love songs, this is a collection of 95 of the best Hawaiian wedding songs out there.
These beautiful tunes make for an unforgettable ceremony that will be sure to get your guests on their feet and provide you with everlasting memories to cherish with your new spouse. Hopefully we've made saying "I do" a little bit easier by giving you an amazing playlist that speaks to the spirit of joy and love that any wedding should bring. Aloha!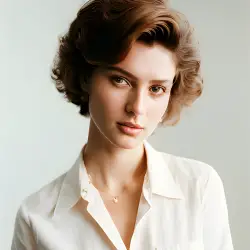 Latest posts by Carol Chatham
(see all)