It's hard to beat the beauty of a perfect wedding cocktail hour. From the whimsical clinking of glasses filled to the brim with bubbly drinks, to friends and family gathered around in cheers, there's truly nothing like it.
And you know what makes this picture-perfect scenario even better? A great soundtrack! Believe it or not, your choice of musical accompaniment can completely change the atmosphere and make or break your cocktail hour – so why take any chances?
To ensure that your first dance as newlyweds is punctuated by plenty of head bobbing and toe tapping from everyone present (not just you two!), we've put together an exclusive list of 444 amazing songs for your wedding cocktail hour. Read on for tunes that'll guarantee some seriously spirited sipping!
See also: 200+ Wedding Dinner Music
Upbeat Cocktail Hour Songs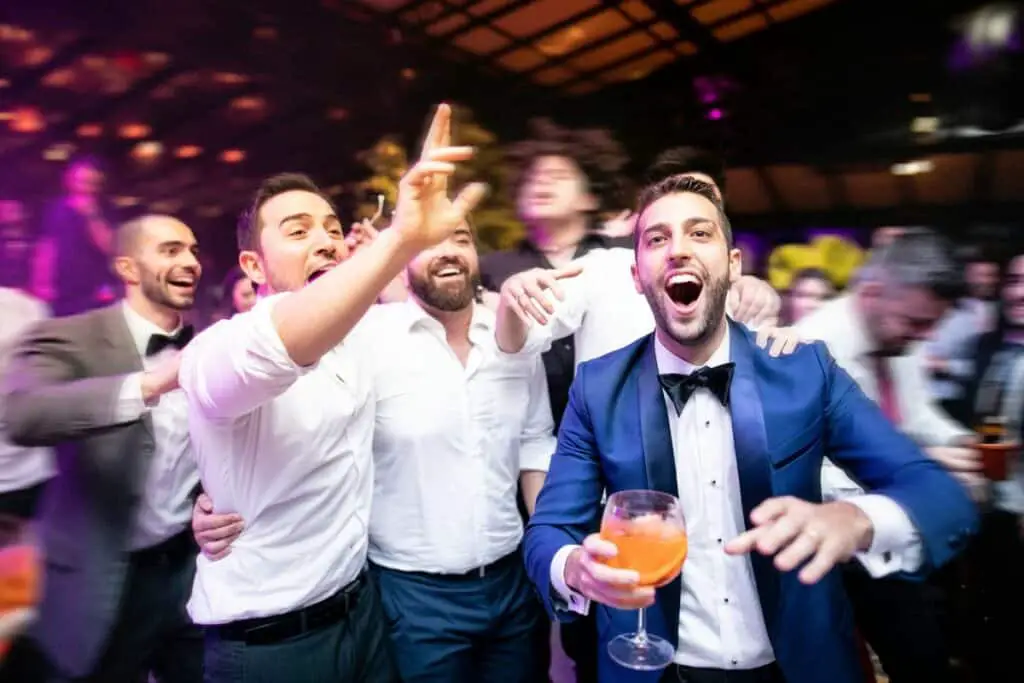 Are you a firm believer that a good musical playlist is the key to a successful party? Same here! And this is especially true when it comes to wedding cocktail hours.
Let's face it, while everyone is waiting for the happy couple to finish their photo session, we need some tunes to keep the mood going. That's why we've put together a list of our favorite Upbeat songs that are perfect for wedding cocktail hours.
And why Upbeat, you ask? Well, because we don't want to put your guests to sleep, do we? We want them to enjoy their drinks, socialize, and maybe even bust a move or two. So, buckle up, put on your dancing shoes (or your flats, we don't judge), and get ready to have some fun.
Country Cocktail Hour Music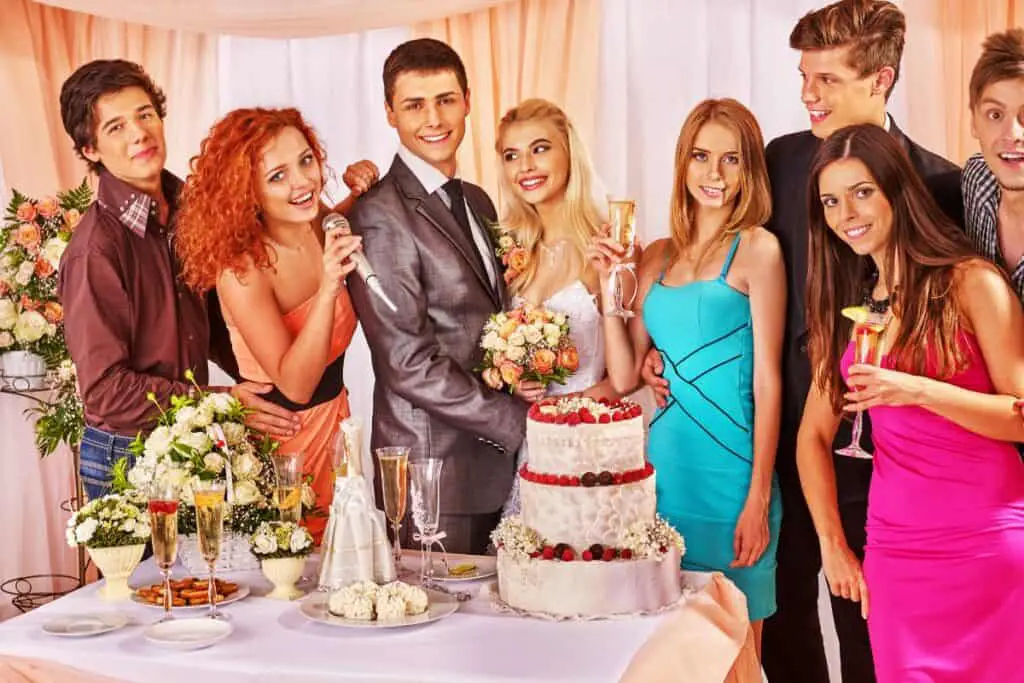 Y'all know what they say about country music, right? It's all about the three "B's": Boots, Booze, and Breakups. But hear me out, folks, because country music can also be the perfect choice for your wedding cocktail hour.
Why? Well, first of all, it's got that laid-back, easygoing vibe that's perfect for sipping cocktails and mingling with your guests. And let's not forget the love songs, people! Country music is practically built on 'em.
So sure, you might shed a tear or two when you hear a classic like "I Cross My Heart," but you'll also be tapping your toes to some of the most toe-tappin' tunes around. So pour yourself a drink, find a cozy spot to relax, and let the country twang transport you to wedding bliss.
Rock Cocktail Hour Songs
Why settle for boring elevator music during cocktail hour when you can rock out with some classic tunes? We've compiled a list of the best rock songs to get your wedding guests grooving and sipping on their drinks.
From Queen to X Ambassadors, these songs are sure to get your guests pumped up for the reception. Plus, who doesn't love a little guitar solo during their hors d'oeuvres? Don't be afraid to add a little rock to your special day – it might just be the perfect touch of edge and energy that your guests will remember for years to come.
Pop Cocktail Hour Songs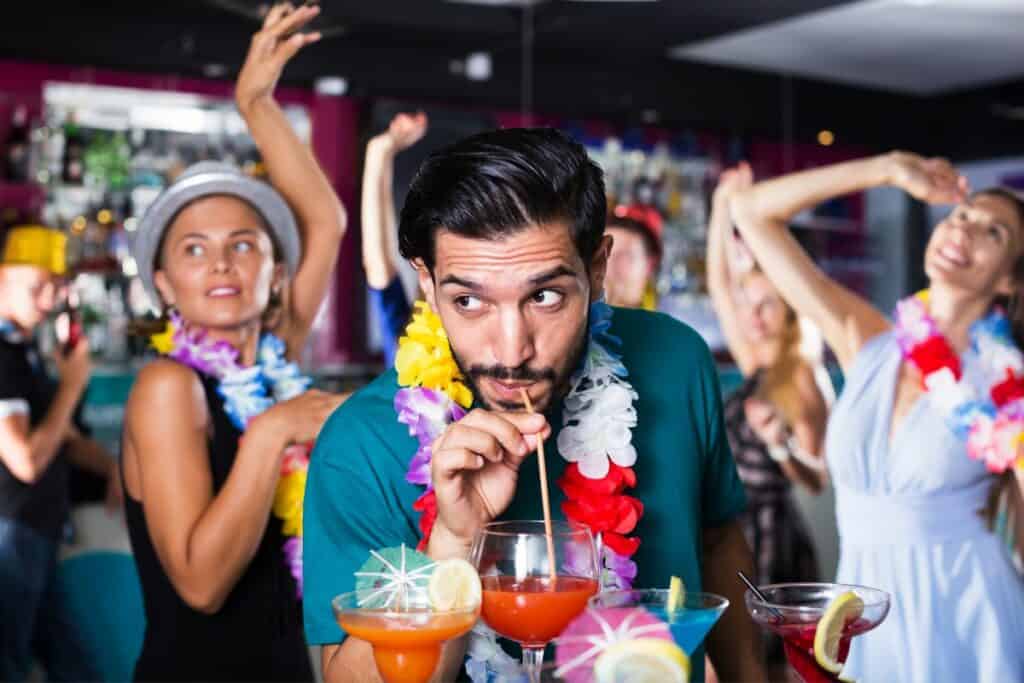 Get your party hats on, folks! We are talking about the best pop songs for your wedding cocktail hour.
Now, I know what you're thinking: "But, I want to be all sophisticated and classy during that time," well let me tell you, nothing screams class more than a poppin' pop tune. Not only will it get Grandma and Grandpa tapping their feet, but also it'll keep the dance floor packed all night long.
From Bruno Mars to Justin Bieber, we've got the perfect playlist for every pop-lovin' couple out there. Don't believe us? Take a sip of that signature cocktail and let the tunes do the talking. You'll thank us later.
Jazz Cocktail Hour Music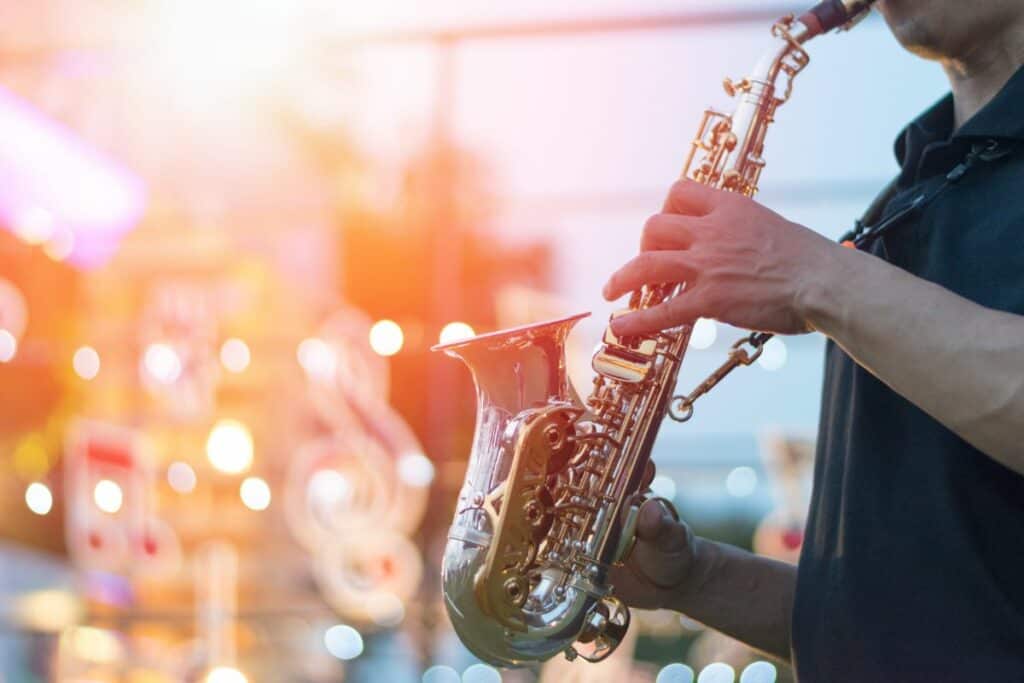 When it comes to choosing the perfect tunes for your wedding cocktail hour, the options are endless. But may we suggest a genre that brings a certain flair and sophistication to any event?
That's right, we're talking about jazz, baby! With its smooth melodies and sultry beats, jazz songs can transform your cocktail hour from a stuffy mingling session to a hip and happening bash. Plus, who doesn't love a good sax solo?
Jazz is timeless, classy, and just the right amount of funky. So let your guests sip on their signature cocktails and bask in the cool vibes of jazz music at your wedding cocktail hour. Trust us, Miles Davis would approve.
Nostalgia and Folk Cocktail Hour Songs
Wedding cocktail hour is like the appetizer to the main course of the reception. And just like the appetizer, you want it to be delicious and leave your guests wanting more.
That's where the magical combination of nostalgia and folk songs comes in. Sure, they may not be the latest Top 40 hits, but who needs those when you can transport your guests back to simpler times, filled with memories of childhood and warm summer nights by the campfire?
So why not swap out the usual playlist for some folksy tunes that will transport your guests back to a simpler time? Trust us, they'll thank you for it.
Indie Cocktail Hour Music
Let's face it, weddings can be a little stuffy. Between the formal dresses, constricting suits, and obligatory small talk, it's easy to feel like you're trapped in a fancy but slightly uncomfortable prison.
That's where indie music comes in. A little bit alternative, a little bit rebellious, indie music brings a refreshing dose of laid-back cool to any occasion – even a wedding cocktail hour.
Picture yourself sipping a craft cocktail and grooving to the sounds of Caamp or Judah & the Lion. It's like a breath of fresh air amidst all the pomp and circumstance. So go ahead, add some indie flair to your wedding and let the good vibes flow.
R&B and Soul Cocktail Hour Songs
What's the perfect recipe for a cocktail hour that'll leave your wedding guests feeling groovy and ready to hit the dance floor? R&B and Soul, baby! These genres are packed with jams that are both smooth and funky, creating an effortlessly romantic atmosphere.
Let Marvin Gaye and Otis Redding serenade your guests as they sip on their drinks and mingle, or get them boppin' and rockin' with The Temptations and Chris Brown. No matter what era you choose, R&B and Soul never fail to get the party started right.
Conclusion
After hours of sipping and swaying, we hope this list has brought your wedding reception to the next level of festivity and joy.
While the classic tunes may be timeless, you can also opt to create your own unique cocktail hour soundtrack. Whether it's old-fashioned or avant-garde, rousing or relaxed, you'll have a great time creating your own personal playlist for your special day.
You can accessorize with amazing alcoholic beverages or simply settle in with some delicious mocktails; whatever you choose, we guarantee that the occasion will be one of sophisticated revelry that all your guests will remember long after they've left the dance floor. Let the music move you and everyone in attendance to get up and shake their groove thang!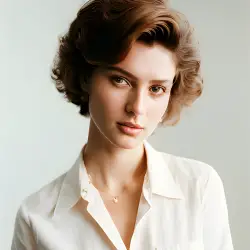 Latest posts by Carol Chatham
(see all)