During your wedding ceremony preparations, there is likely the prospect of entrance songs, and even though you might have yours picked out, you might be considering having a particular song for your parents, which might be a daunting decision to make for some.
However, you're likely going to know your parents well, and there is a chance that you can have some fun or use songs that are favorites or have a particular significance to your parents.
That is why in this guide, you'll find a wide variety of songs that can be used in many different circumstances and could add some fun, setting the tone for your wedding.
Find out below how you can show your love and appreciation for your parents at your wedding ceremony. 
Traditional Parents Entrance Songs
If you want to keep things traditional, then there are lots of classic parents entrance songs that you can use for your wedding day. From Marvin Gaye to The Beatles, you really cannot go wrong with a traditional parents entrance song. Here are some of the best traditional parents entrance songs:
Fun Entrance Songs
Alternatively, if you want to have some fun on your big day (and let's face it, who doesn't?), then there are plenty of fun entrance songs that you could use instead! These songs are guaranteed to get your guests laughing, which is the exact vibe that you want on your big day. 
For Grandparents Or Fans Of The 50s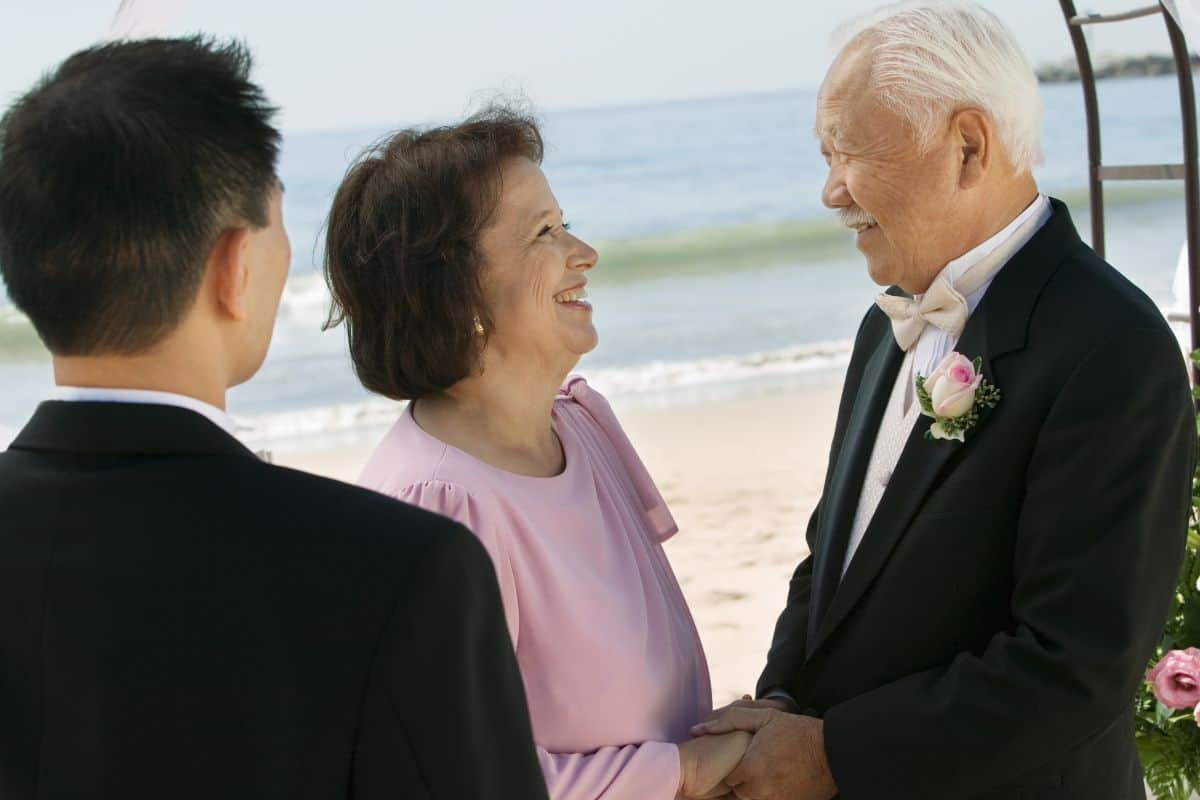 If you are looking for the perfect song for your Grandparents to enter to, or you're simply a huge fan of the 50s, then these songs are some of the best options for your special day. 
60s Entrance Songs 
The swinging 60s brought with them some absolute classics, so it makes sense that you might want a 60s entrance song for your parents. Check out this list if this is something that you are looking for! 
70s Entrance Songs
Another great decade for music was the 70s, so it is understandable that you might be searching for an entrance song from the 70s. With classics by Fleetwood Mac, David Bowie and Queen, there were lots of great hits released in the 70s that you could use as an entrance song. Check out this list for all the 70s inspiration you could ever need!
80s Entrance Songs 
The movies that were released in the 80s brought with them some of the best romantic songs of the era. From the use of Berlin's "Take My Breath Away" in Top Gun to Dirty Dancing's "I've Had the Time of My Life", there really is no denying that some of the most romantic songs of the century came from the 80s. 
So if you are searching for a 80s entrance song, be sure to check out this list!
90s Entrance Songs 
When it comes to music, the 90s are pretty underrated. There are so many great songs that were released in this decade and tons that are perfect for your parent's entrance at your ceremony. 
No matter whether you want a bit of a laugh or a touching moment, there is a song from the 90s that is perfect for the job. Just check out this list for inspiration. 
Entrance Songs For Mom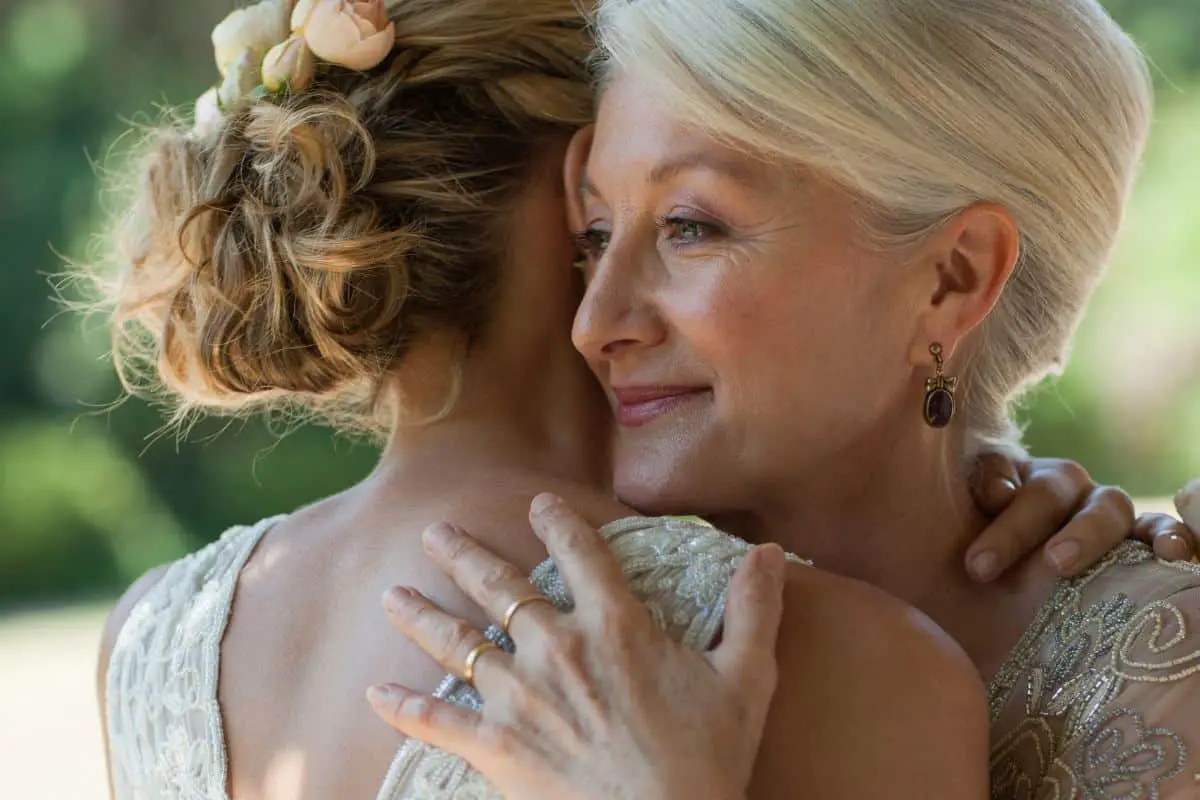 If your Mom is entering your wedding alone, then you need to make sure you have a song that is perfect for her. Your Mom really deserves the best, and choosing the right song will really make her feel special.
No matter whether you want a fun song or a serious and touching one, we've got you covered. All these songs are perfect for your Mom's entrance song:
Entrance Songs For Dad
Alternatively, if your Dad is entering alone, then the type of song that you choose for his entrance song may be a little different. You could choose something with a little bit of humor, such as the Star Wars theme, or you could go for something a little more sentimental and tailored to your Dad. 
There are so many great entrance songs that you could choose for your Dad, here are some examples:
2000s Entrance Songs 
Finally, let's take a look at some of the best modern entrance songs for your parents. The 2000s have been a whirlwind, and they have brought with them some fantastic music. 
In this list, there are a variety of different songs that you could choose for your parents. So no matter whether you want a soft and tender song or one that your parents can rock out to while they enter, we have you covered! 
Some Tips To Help You Pick Out Your Songs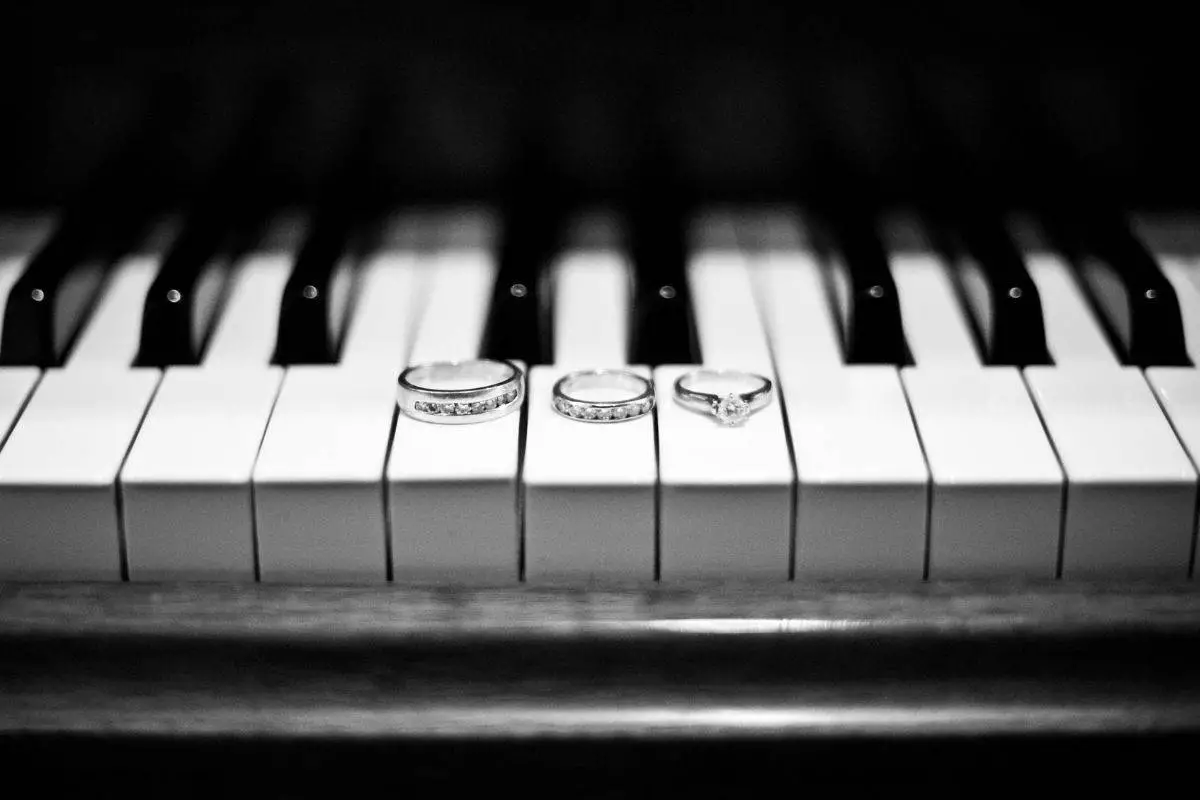 With all these songs at your disposal, there is plenty of opportunity to choose something that sets the right tone and is a choice liked by your mom and dad, which can be a challenge in itself.
However, you might be overwhelmed with the decision, which is completely normal, so we've provided some tips below that can help you make your choice and may even allow you to form a better bond with your parents.
Think About Length
A song can be as short as five minutes, but there is a way that you can use a ten-minute piece to introduce a large number of wedding guests such as bridesmaids, groomsmen, mom, and dad, and then there's yourself.
Ideally, you want to pick a song or perhaps two pieces that give you a time of ten minutes to fill any introductions you want to make, and you can then save something more classy or uplifting to yourself or the both of you.
Think About The Tone Of Your Wedding
If you've got the timings right, you should have a nice transition, and now you have to think about the tone, as this can be important and make things slightly awkward for everyone, and it may come down to how well you know your mom and dad.
Let's say you don't have the strongest bond with either parent, and if you were to use a fun entrance song, this could cause offense or give off the wrong impression if either parent misread a lyric here or there.
This is why sitting down with your family to discuss options can be worthwhile, as you gauge what everybody thinks, and they can feel more involved in your wedding.
If there is any doubt, though, you should stick to an instrumental song that is free from lyrics and is simple enough as not to cause any issues.
Ask Your Parents About Individual Tastes  
Your mom might be a fan of the 80s, and your dad perhaps is old school and likes the best of the 60s, so here you have a dilemma, but you can solve it by coming to a compromise, and there are plenty of chances for your parents to have their desired song in your wedding. 
There's the entrance to your reception, your first parent dance, then the music that plays as you dine into your meal, so perhaps the ceremony entrance theme be in the middle ground, for this example, the 70s, in your wedding, and try out a classic power ballad to set the tone.
Make It Fun If Possible
It's tempting to go for something simple that is over before you know it. Still, you can make your reception more interesting by using some colorful music to define your personality and the fun nature of your wedding.
Perhaps your dad likes to sing one of his guilty pleasures while in the shower, or your mom is caught in the middle of a dance to a song she'd rather you forget.
You can use these at your ceremony or scatter them through your playlist, and you're sure to get some interesting reactions that will give you priceless memories for a while afterward.
Or perhaps you can get some cheesy hits and put them in a hat, and both parents can select one, and maybe you can do the same for your in-laws, where you can use these songs later in your ceremony to show them some appreciation. 
Don't Forget Your Processional Song
So you've got your parents' song lined up. Still, when you finalize the ceremony and leave this area, you may want a different song for you and your newly acquired spouse.
As these can be simple instrumental pieces, there is a chance you can inject some of your humor onto them, like using the mission impossible theme as you leave, which is bound to get some laughs here and there.
Be sure to include your partner in these choices, though, as they might have songs in mind for their parents that they have thought hard about or might have songs that hold a special significance to them.
Conclusion 
Your parents' entrance song doesn't have to be a daunting prospect, as it gives you a chance to speak with them on a personal level and have them be included in your special day.
This is going to create a stronger bond between you all which can only be a good thing in when coming to the outcome of your wedding day.

Latest posts by Jodie Messines
(see all)