A woman should be treated like a princess always, but even more so when she's about to be proposed to. What better way to achieve this than by proposing at Disney while having a thrilling time on a ride?
Whether you are both big fans of Disney or just want to make sure that it is a day that you'll  never forget, Disney is one of the most popular places in the world for proposals.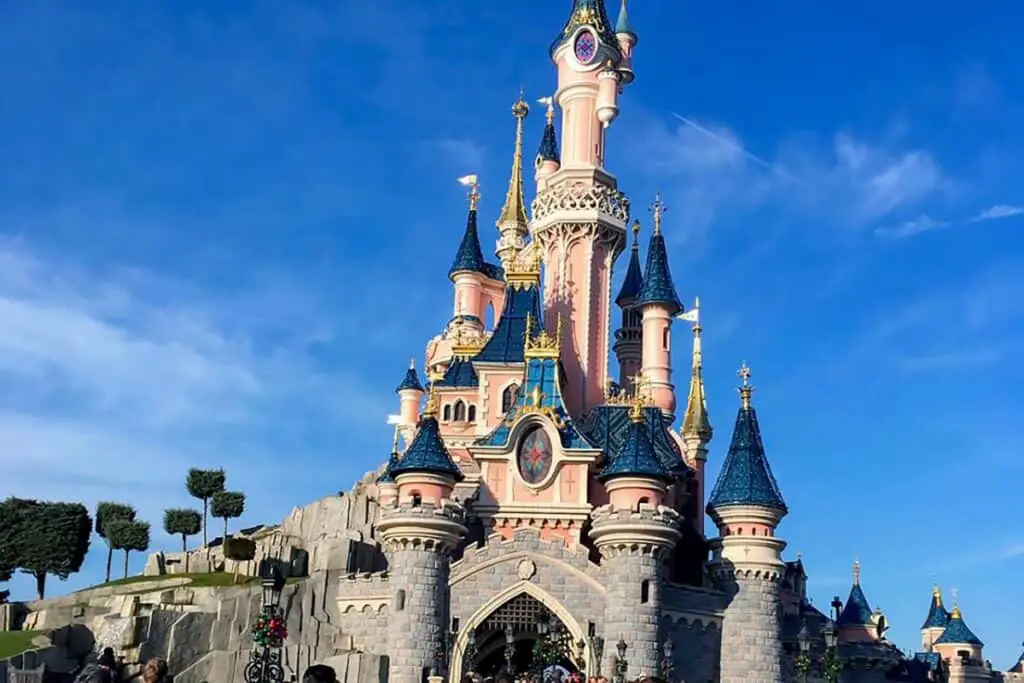 If you go to Disney, you'll more than likely see at least one proposal going on. 
However, most of these take place in front of the castle. If you want to be a little different, why not propose while you're on a ride? Just don't drop the ring! Here are 10 romantic ideas for proposing on a Disney ride. 
Take On The Tower Of Terror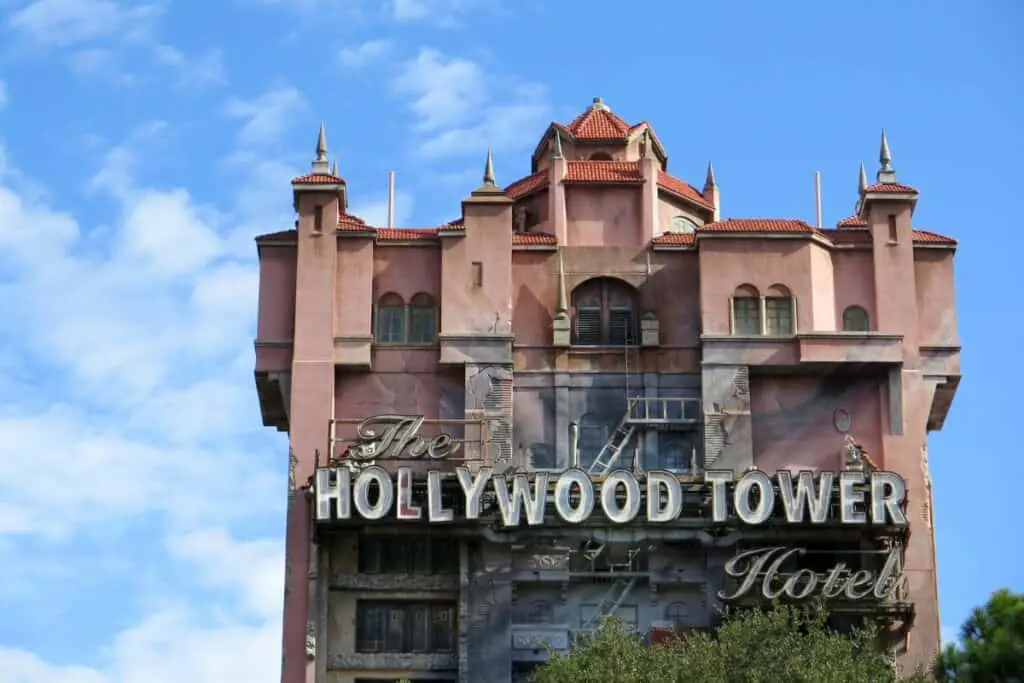 The Tower of Terror is a great ride that takes a different approach to Disney than the usual princesses. If you're a fan of spooky rides, why not take the thrill to a whole new level and propose right before the drop? 
Alternatively, if you know the ride through and through, you should definitely ask her to marry you when the picture goes off! Then you'll have the moment documented forever – plus a picture of her extremely scared thanks to the ride.
Even if you don't know when the camera takes a picture on the Tower of Terror, it's worth asking an employee whether they can tell you when it is.
This way you can be on the lookout for the camera and have the ring ready. 
A Slower Approach On A Carriage Ride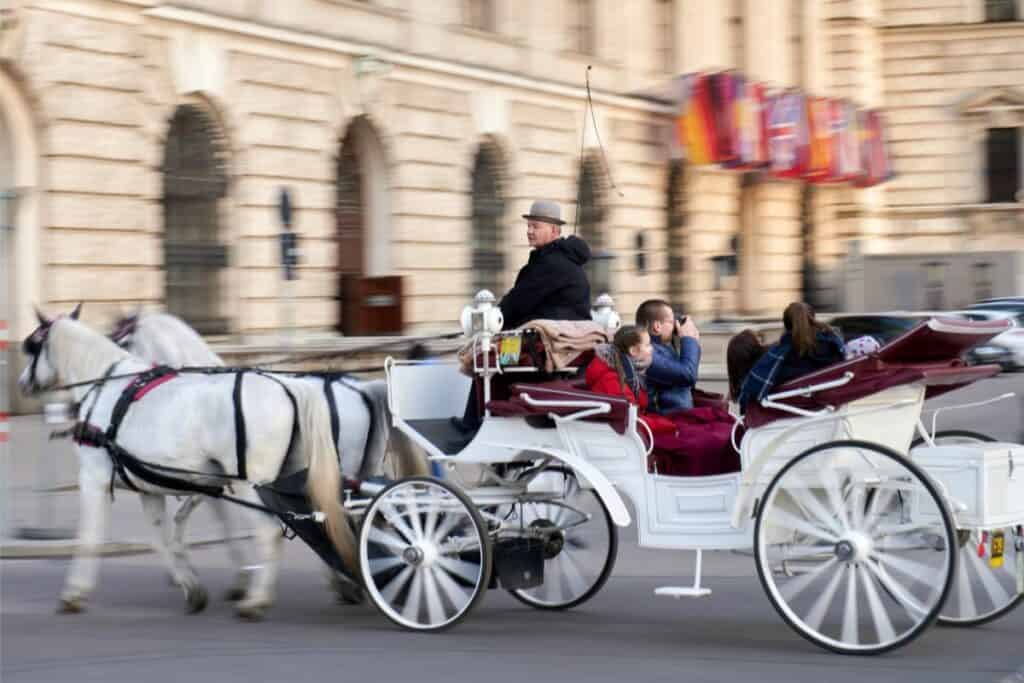 This idea might be better if you're planning on reciting a big speech on how much you love her before you propose.
When proposing on a ride, there isn't much time to say what you want – and she might not even hear all of it thanks to the screams of other riders. 
Instead, if you want something a little more intimate, a carriage ride could be an amazing idea.
It will be just you two in the carriage (as well as the driver) so it will be nice and private so that you can enjoy each other's company in this special moment. 
What is more magical than getting engaged in a horse drawn carriage? You will feel like a real life Disney princess and prince! 
Steal The Hoop Dee Doo Revue Dinner Show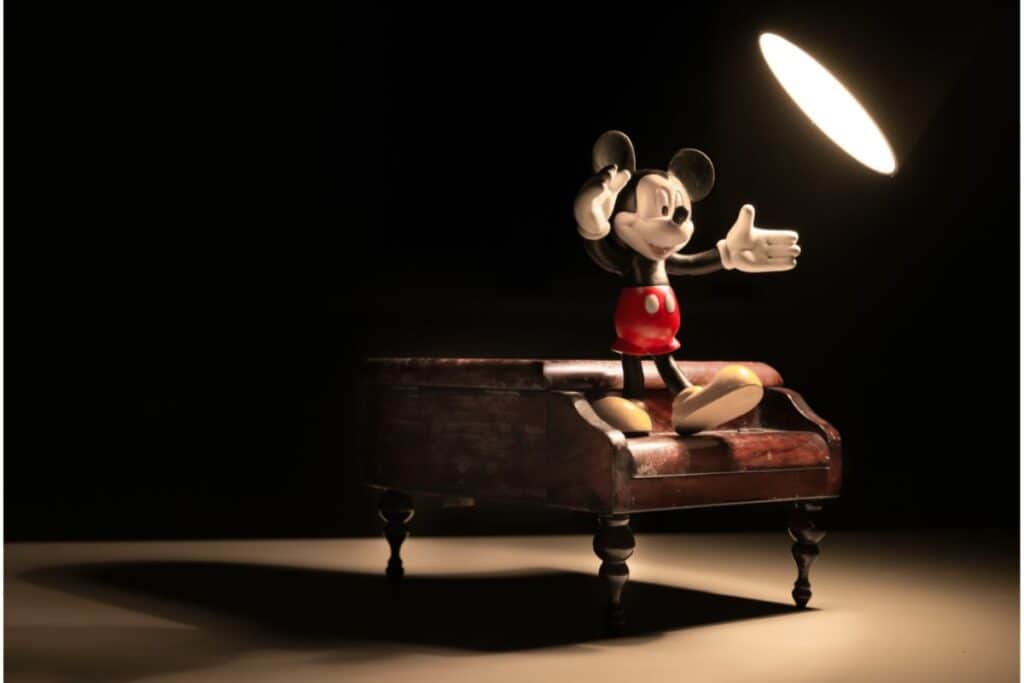 The Hoop Dee Doo Revue Dinner Show is not technically a ride, but it certainly is entertaining! It is a two hour show full of dancing, singing, and comedy – as well as an all you can eat buffet of barbecue-inspired foods. 
It certainly isn't something you want to miss when you come to Disney, and it could be the perfect place for you to propose.
The cast will ask the crowd 'Is anyone celebrating anything today?' In which you will respond 'Yes – if my partner agrees to marry me!' before getting down on one knee and proposing.
This is an amazing opportunity for you two to be the center of attention and steal the show. 
Take A Hint On The Haunted Mansion Ride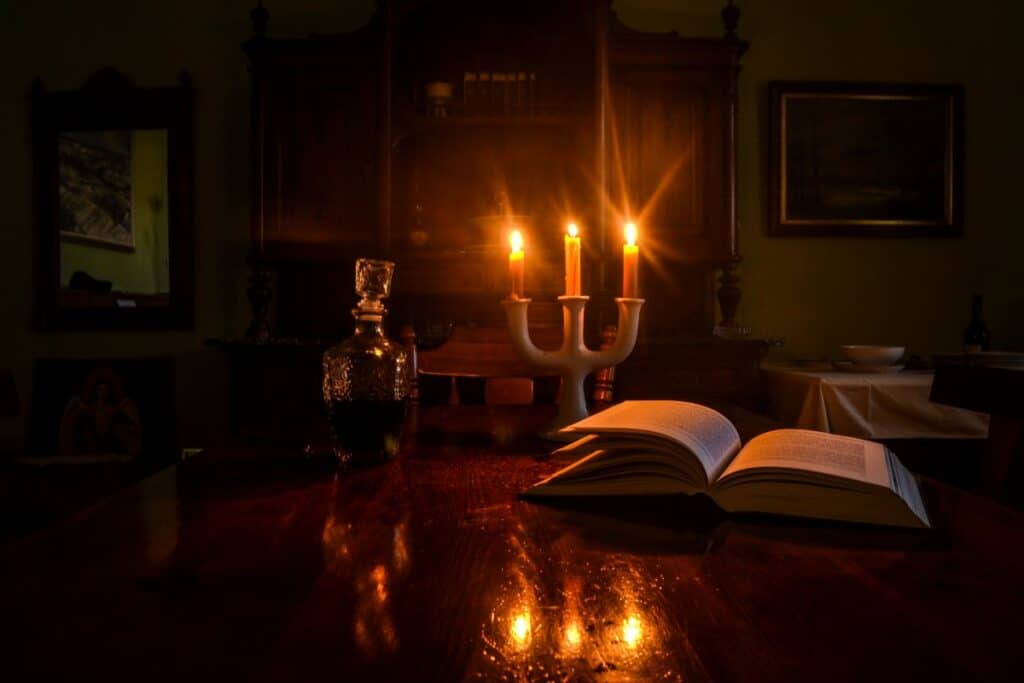 Another spooky ride, the Haunted Mansion contains lots of portraits of weddings and married couples within it.
While you're on the ride, why not point all of the marriage portraits out to your partner. Make a spectacle of it, making sure she makes the connection between all of the pictures. 
Then, once the ride is nearing its closing, point to a final portrait, exclaim that there is another picture of a wedding, and say 'That gives me an idea…' before pulling out the ring.
If she has this kind of sense of humor, she should laugh and be excited about the proposal! 
Take A Trip Around The Astro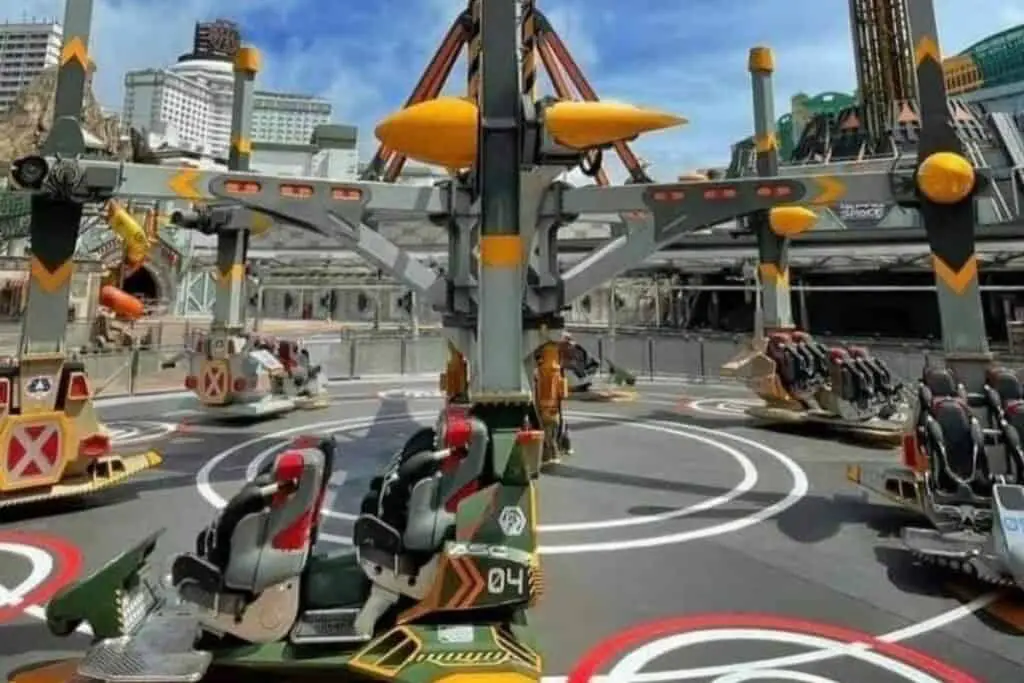 The Astro Orbiter is a ride that moves very slowly around a rocket. This gives you an amazing view of the Disney castle and takes you all around Tomorrowland.
Tomorrowland seems to be a fan favorite park at Disney, so this is the perfect place to propose if your partner loves the park too! 
Not only that, but you'll be able to propose while going past her favorite part in the park. Bonus points if you get another visitor or employee to take a picture of you proposing in front of this place!
Most go for the Disney castle, so where will you propose in front of?
Propose In Front Of The Animals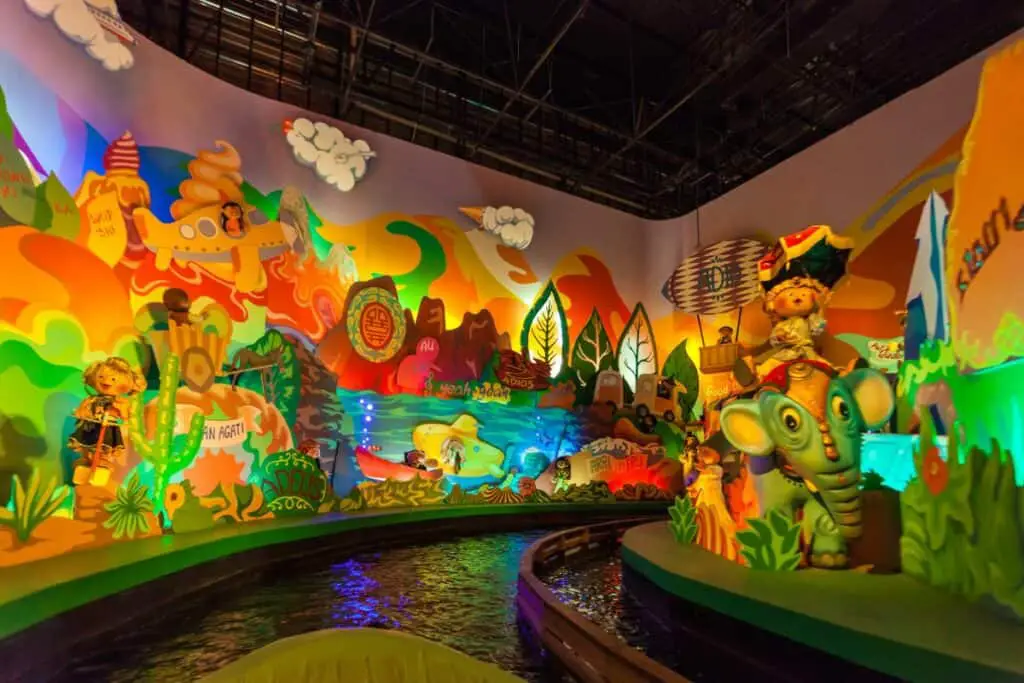 There are many animal experiences at Disney in their Animal Kingdom theme park. There are Ankole cattle, Asian Small-Clawed Otters, African Lions – to name a few!
You can propose in front of any of these animals that you like, which is your partner's favorite? 
We personally recommend visiting the Butterflies enclosure, which is a walkaround space full of amazing butterflies flying all around you.
They're incredibly calming, and if they're active enough, it will make for an amazing proposal picture. One might even land on you and help with the proposal! 
Make It A Tale As Old As Time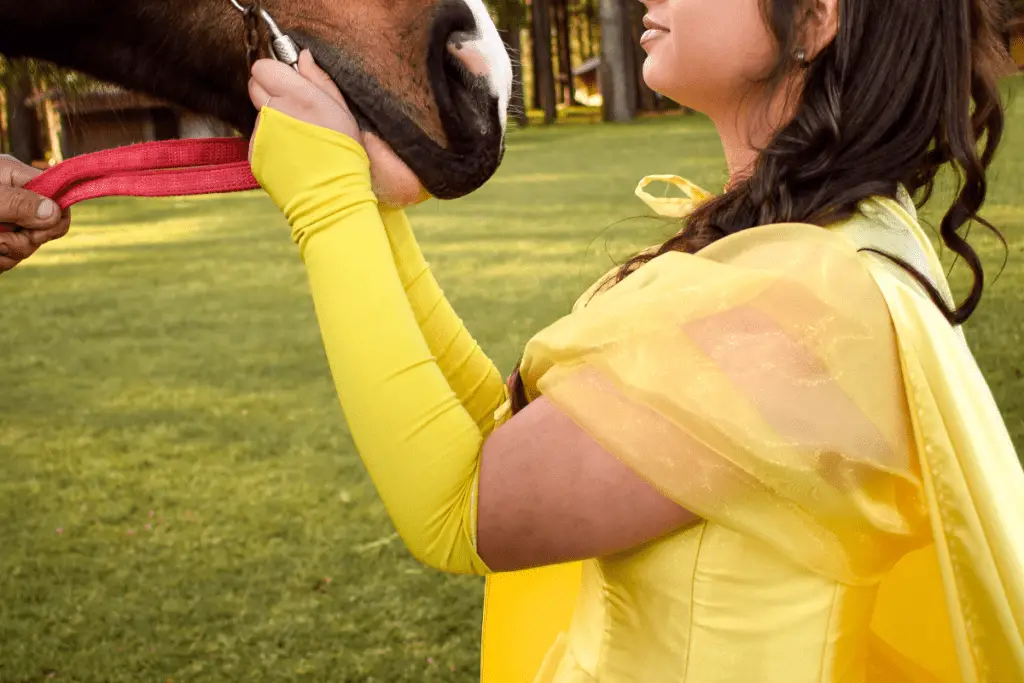 Beauty and the Beast is one of the most loved Disney films, so if your partner also loves the love story between Belle and the Beast, why not take her to this stage show and propose here? 
It is perfect – you can book a table in one of three dining halls (the grand ballroom, the west wing, or the castle gallery) and enjoy a multiple course meal while enjoying songs and a show from the cast of Beauty and the Beast. 
You could even get the help of an actor in the show with the proposal – just imagine the looks you'll get when you tell people that the Beast helped you become engaged! 
Take Some Help From Prehistoric Times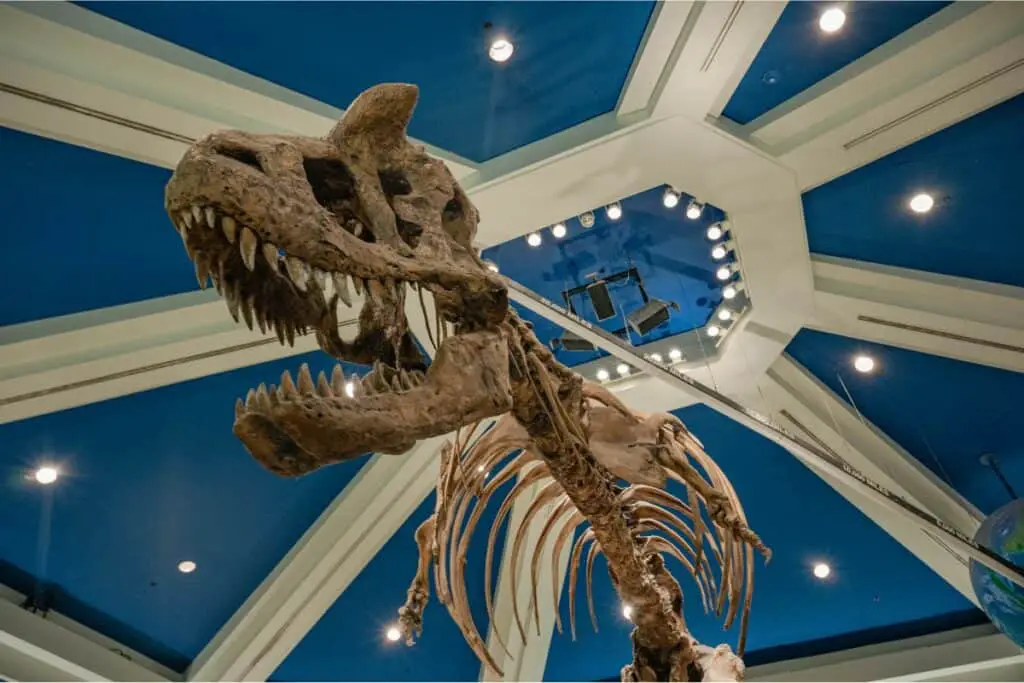 If you and your partner love dinosaurs, then the DINOSAUR ride in DinoLand USA is the perfect place to propose to them.
This is an exciting ride in which you have to help a paleontologist bring a large3.5 tonne Iguanodon back to the future. But a big issue arises when a meteor is discovered – and it's on its way to wipe out life on earth. 
At the end of the ride, the meteor crashes down around you in a fiery blaze. This is a great time to take a ring out and ask your partner to marry you – after all, you did just survive a near death experience! 
Race To The Ring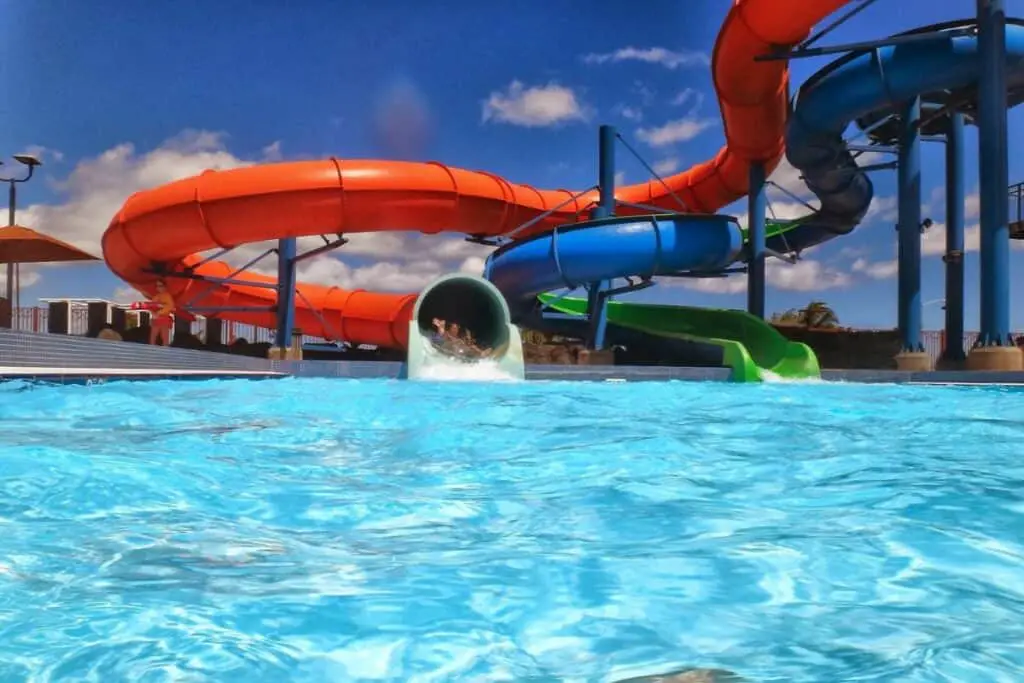 Do you love water rides? If you find yourself at Disney's Blizzard Beach Water Park, why not head to the Downhill Double Dipper?
This is a set of two slides that are exhilaratingly steep. You'll start off going down a tube of darkness, only seeing daylight again once you're about to hit the water.
There are two slides here, making it perfect for a race between you and your partner. Meet at the bottom again and propose in the water.
Who cares who won the race – you're both winners. Just be sure to get out of the pool before the next racers come barrelling down! 
Take A Trip To Space With The Guardians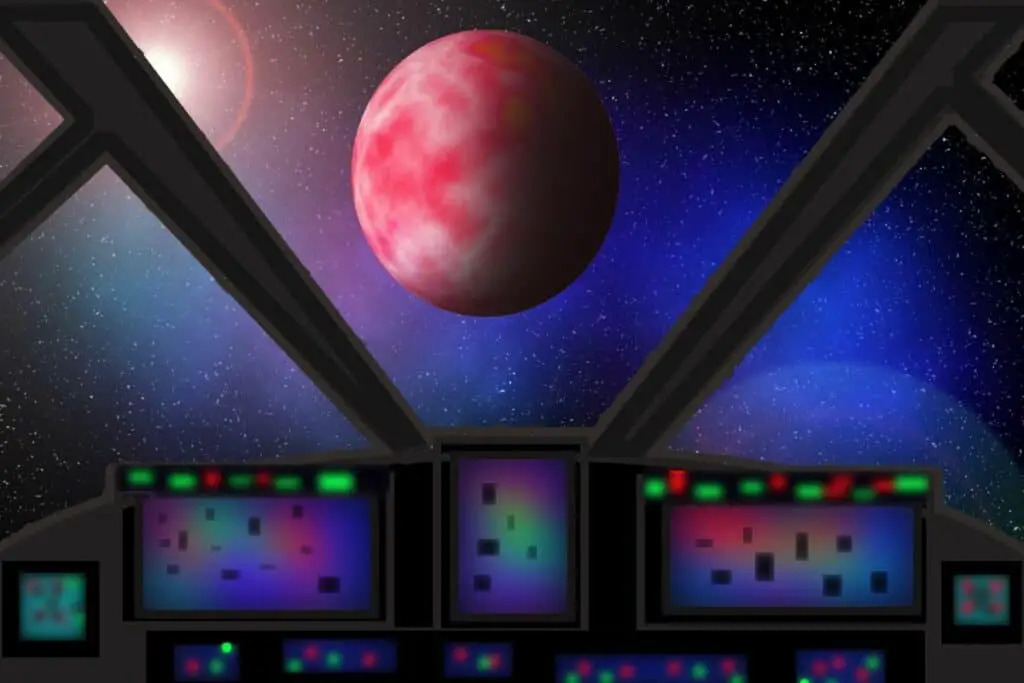 The Guardians of the Galaxy ride is relatively new to Disney, making it one of the most exciting rides there.
If you and your partner are Marvel fans, then you might want to take this immersive experience and help save the galaxy with the Guardians.
Once you have (hopefully) saved the universe, celebrate by proposing to your partner. She will already be on a high from winning the game, and this will make the victory even sweeter!
Plus, you'll be surrounded by your other teammates who will celebrate with you. 
Proposing At Disney
Disney is one of the best places to propose, as they are very accommodating to newly engaged couples.
There is even a button that you can get from Disney Guest Services in Disney Springs that lets everyone know that you've just gotten engaged – park members and employees will all celebrate as they see you! 
Disney even offers Engagement and Proposal packages that help you plan your special moment exactly the way you want it.
These are available in all four destinations around the parks and will eleven come with a Disney Photographer to capture the moment perfectly. 
Finally, don't be afraid to ask employees and cast members for help with your proposal.
Disney employees are always keen to go the extra mile for the guests, so if you need help with getting everything perfect, you can always enlist the help of a Disney princess or prince. 
Summary
And there we have it – 10 romantic Disney ride proposal ideas. You can propose on any ride that you want to, if you're willing to risk dropping the ring on the thrill seeking rides that is!
Everyone proposes at the Disney castle, so our ideas for rides and experiences make it a little more unique and special. Good luck!

Latest posts by Lisa Plaitt
(see all)