Every bride dreams about their perfect, fairytale wedding. They have images in their head of what the venue will look like, their dress, the cake, the food, and what song they will have for their first dance to create their happily ever after.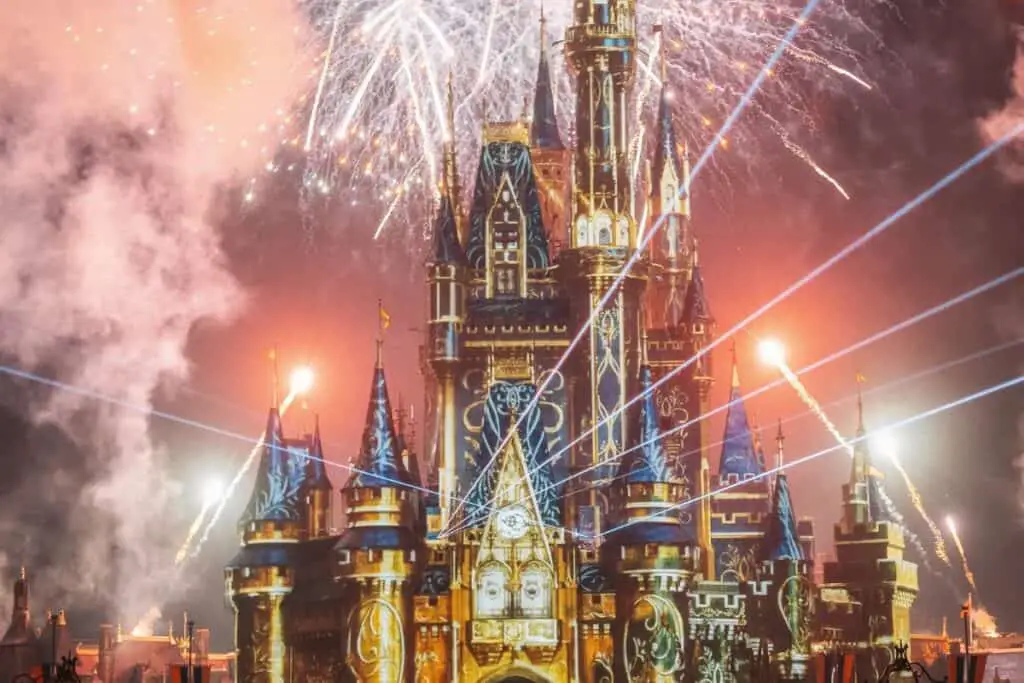 However, the ultimate fairytale wedding location is Disneyland.  This article will look at how to plan a Disney fairytale wedding at Disneyland Hong Kong.
Venues
One of the first things that need to be booked when you are planning a wedding is the venue. It is difficult to plan anything else until you know where you are going to be getting married and the size of the venue that you are working with.
If you are planning a wedding at Disneyland Hong Kong, there are two main types of venues that you can book.
Ballrooms
There are three different ballrooms that you can hire for your wedding and reception at Disneyland Hong Kong, all of which are inspired by a different princess. 
The first ballroom is the Cinderella Ballroom. This is one of the biggest ballrooms available at Disneyland Hong Kong and can cater to 51 tables or 612 guests.
The ballroom features a 23 feet high ceiling with no pillars which makes it feel incredibly open and spacious.
The chandeliers are befitting of any fairytale and the world-class service and atmosphere created by Disneyland will provide you with a grand wedding banquet experience.
The second ballroom is the Snow White Ballroom. This ballroom is significantly smaller than the Cinderella ballroom, however, it features a gorgeous Dreamer's Garden that you and your guests have full access to and makes for a beautiful ceremony setting.
The Snow White Ballroom can cater to 9 tables or 108 guests.  This is a great option for couples that want a more intimate wedding with plenty of elements of nature. 
The final ballroom is the Sleeping Beauty Ballroom. Again, this is a smaller ballroom that can accommodate 16 tables or 192 guests.
This ballroom also features a pillarless design and a 16 feet high ceiling.  It is the perfect setting for an intimate wedding banquet with your nearest and dearest.
Outdoor Venues
There are four outdoor venues that can be booked to hold your wedding ceremony at Disneyland Hong Kong. 
The most iconic outdoor venue is the Castle of Magical Dreams venue. Here, you will be able to make your vows and say "I do" with the iconic Disney castle as your backdrop.
Wedding photos don't get more fairytale than that. However, if you are looking for something more lowkey, the White Gazebo could be the perfect location.
Featuring views of the South China Sea and a secluded, romantic gazebo complete with a heart-shaped arch, there is nowhere better for you and your prince charming to tie the knot. 
The West Lawn is a great option if you want a very open venue with stunning waterfront views. The lush green lawn makes for a gorgeous outdoor venue where you could channel your inner Pocahontas and be one with nature, barefoot.
Finally, the Snow White ballroom features an outdoor area that gives you the best of both worlds.
Ceremony Packages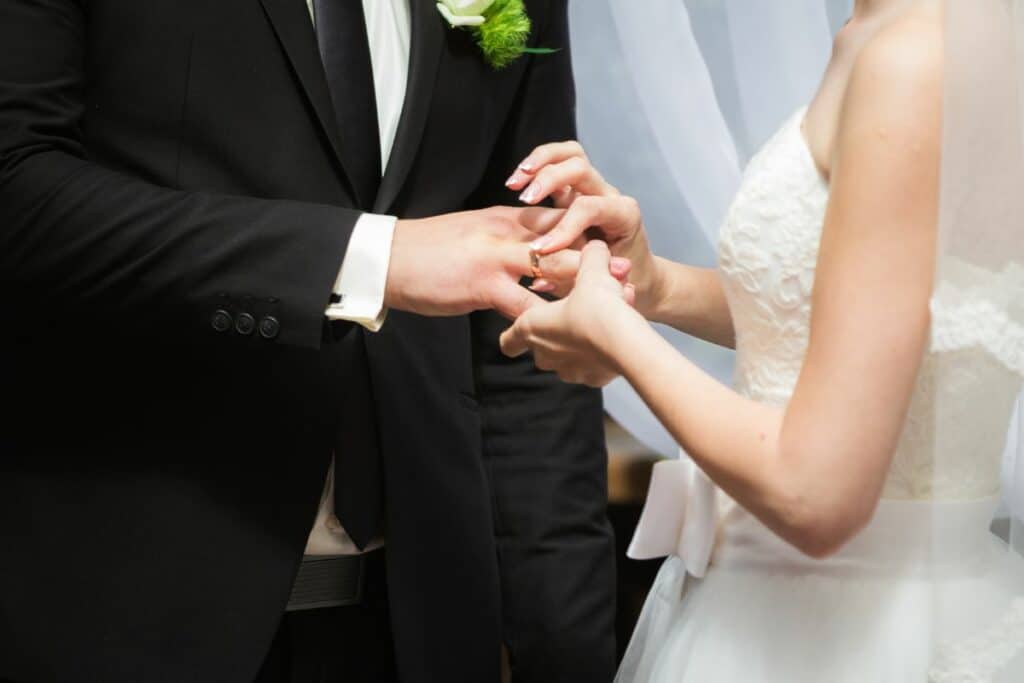 There are three different ceremony packages that you can purchase when booking your wedding at Disneyland Hong Kong.
Each package features a beautiful park venue and incredible fairytale details that provide the perfect wedding to begin your happily ever after. 
The first package is called the Castle of Magical Dreams which takes place on the iconic Castle forecourt.
The beginning of your ceremony will be heralded by the grand steward and as you exchange vows, rings, and kisses with your prince a stunning water fountain display will provide a romantic atmosphere. 
Alternatively, you could opt for the Happily Ever After ceremony. With a gorgeous forest backdrop and a giant storybook featuring the names of you and your betrothed, this package provides you with the ultimate fairytale experience.
Complete with Tinkerbell decorations, a double ring arch, and a carriage fit for Cinderella herself to whisk you and your spouse away, Disney weddings don't come much better than this. 
The final package is the Dreams Come True ceremony. With this package, you can say your vows beneath a wishing tree that will add some extra magic to your marriage, and the view of the waterfront completes the wondrous atmosphere.
Your guests can even hang handwritten messages and wishes for you on the tree to provide you with extra blessings on your special day.
Banquet Packages
The banquet packages that are available at Disneyland Hong Kong can take all of the stress out of planning your wedding reception, taking care of everything from decor to your first dance song.
All of the packages are customizable to suit you and your spouse perfectly and can be created in multiple ballrooms to accommodate all of your guests comfortably.  
As you would expect, the banquet packages are named after various Disney characters and other Disney themes.
The Dream Light and Shadow package is the newest addition to the banquets and features beautifully light and white decor fit for any princesses wedding, the centerpieces feature silhouette cut-outs of either the castle and flowers or Mickey and Minnie to create a wonderful Disney wedding.  
The Cinderella banquet features everything that you would imagine she would have at her own wedding including a glass slipper and a projection of the iconic pumpkin carriage inscribed with your names.
The purple and pink glow of the ballroom gives your banquet a truly romantic feel to cap your day perfectly.  
Photography Packages
Disneyland Hong Kong offers photography packages for weddings that allow for both day and night shoots within the park. You can create a wedding album that oozes romance and fairytale magic in every shot.
The packages include editing photos to make sure that your memories of the day are as perfect as possible. 
Final Thoughts
Planning a Disney fairytale wedding at Disneyland Hong Kong can be stress-free and easy thanks to the wide range of packages available from the park.
Although it may be expensive, it is worth every penny to create the Disney wedding of your dreams.

Latest posts by Jodie Messines
(see all)