Imagine you're standing on sun-kissed sands, the gentle lullaby of waves playing in the distance. The sky is awash with hues of soft purples and pinks as the setting sun dips beyond the horizon. In front of you, love is crystallizing into an eternal promise.
Does this sound like your dream wedding venue? Well, then tighten your seat belts because we're flying off to a lush paradise where palm trees sway and tropical blooms take center stage!
We're going to transform your big day into a truly exhilarating, exotic affair straight out of vibrant picture books. Call it Bali-themed or Hawaiian-inspired if you like; we just absolutely adore anything that introduces an element of whimsy along with a high dosage of Vitamin Sea into our wedding ceremonies!
Fashioning a tropical-inspired wedding isn't just about slipping into a raffia-trimmed dress or saying vows under a palm-filled gazebo – it extends to every minute detail whether it's using local flora for decoration or putting together an island-themed bar at reception.
Hold on tight; I'm about to tour you through all unique ideas of turning 'ordinary' nuptials into extraordinary tropical celebrations! Let's unleash those troppo-vibes, shall we?
Incorporating Local Tropical Flora in Your Wedding Décor
Ladies and gents, it's time to think tropical! And when we say tropical, we're not rooting for a generic set with some palm fronds and hibiscus flowers. No, we want you to channel your inner Tarzan and Jane and step into the real tropical wilderness.
Now, nothing screams 'authentic' louder than incorporating local flora into your wedding décor. Yes, you heard it right! Swap the basic roses with a dazzling array of local tropical blooms. Talk of protea and mini ferns, they bring that unique, raw touch to your wedding.
Add a hint of glamour while staying wonderfully eco-conscious! Knot Just Flowers once used these very elements to craft elegant boutonnières for a beachside wedding –ureka moment, huh?
But don't stop there. Create an ensemble by pairing these botanical gems with the lush greenery inherent to the tropics. You just can't beat that freshness, peeps!
Together, these components create an ecosystem within your ceremony rich in color and life – all resonating directly with Nature herself in her mightiest, raw form. It's tropical bliss done right!
Do yourselves a favor: don't limit paradise to your honeymoon destination. Bring some of it to your big day as well. After all, who ever said no to more beauty?
Infusing Tropical Details into Your Wedding Reception
Hang on, lovebirds! Let's not bolt after the vows. The tropical thrill extends beyond the ceremony! It's time to carry those sun-drenched vibes into your wedding reception.
And how do you do that, you ask? Well, put on your hula skirts, folks; we're about to have some fun here!
Turn your usual bar into an island-inspired cocktail station. Think fancy drinks like Pina Coladas or Bahama Mamas served in coconut shells. Now, doesn't that get you swaying already?
There's no better way to resurrect that tropical vibe than sipping on a Mai Tai while sweeping views of palm trees and ocean blue are your backdrop.
An added bonus here is people's inherent love for the vibrancy of island life. Capitalize on this instinct!
As soon as the guests saunter up to grab their drinks from the lively straw-hut styled counter, they'll instantly feel transported to a laid-back beach setting. And just like that – poof – they're caught in your tropical web!
So go ahead, stir up some potent magic with exotic cocktails and a breezy beach bar setup at your wedding reception. Trust me; it won't merely be an event but a memory guests will cling onto like sandy toes to beach towels.
Picking Tropical Components for Your Wedding Attire
Alright, lovebirds, now that we've got the scene set and the cocktails ready for your tropical escape, let's dive into something a little more personal: your wedding attire. It may seem complicated at first, but recalling the smell of the ocean breeze and tropical blooms will steer your ship right!
First off, let's be practical. Embrace the sun-kissed vibe while keeping comfort as your north star. Choosing lightweight, breathable fabrics like linen or chiffon will ensure you stay cool in that humid climate. Remember – sweating can play spoiler to romance!
Now let's inject some significant tropical delight. How about adding the magical touch of local flora to your getup? We're thinking classy orchid headpieces for our lovely bride and boutonnières for our dapper groom!
Walking down an aisle lined with palm leaves is no time for mundane attires. Explore bright colors and tropical prints for a lively touch to your ensemble. Everyone attending should feel your story of love intertwining with tropical elements.
Exotic Stationery Selections for Your Tropical Wedding
Ever thought a mundane object like wedding stationery could be your magic carpet, transporting your guests to a tropical paradise? Buckle up, because we're about to turn conventional paper goods into exotic tickets of bliss.
Begin your tropical storytelling right from the wedding invitations. Cue in hibiscus motifs or palm leaf prints! Take the cue from Julie Song, who intricately decorated wedding invites with hibiscus. This sets the tropical mood and builds anticipation for your big day.
But why stop there? Venture into ingenious paper alternatives like using banana leaves for your stationery. Hear me out! Hand-written calligraphy on a glossy green banana leaf not only widens eyes but also amplifies that love-for-nature vibe. Plus, it's recyclable, taking you up a notch on the sustainability ladder!
Run wild with this creative freedom until every corner of your celebration speaks volumes about lushness, vibrancy, and gentle ocean breezes.
Just imagine – even as guests open their invites or read menu cards or place orders, they are welcomed by splashes of tropics that leave them yearning for more.
Creative Tropical-Inspired Edibles for Your Big Day
Who says we can't eat our way through paradise? It's time to make your taste buds dance the salsa with tropical goodies. We'll bet the coconuts you didn't think this could get so delicious!
Excite your guests with exotic edibles like coconut shard adorned cakes – a crunchy, tropical twist to the classic wedding cake. Take it up a notch with detailed decorations like lifelike monstera sugar leaves, an inspired addition by our folks at Lilac Cake Boutique.
Extend the creativity to bite-sized delicacies too. Macarons can also enjoy a trip to the tropics when decorated with palm leaf patterns or served in vibrant colors mimicking rare tropical birds.
Remember: every piece on that dessert table should encourage your guests to take a tasty tropical plunge.
Moreover, think about artistry—hand-drawn greenery on cookies, towering pineapple cakes, or even cupcakes blooming with edible hibiscus flowers.
In conclusion, let's sweeten the deal by transforming edibles into edible arts. So dine like you're in paradise – because at your wedding feast, you truly are!
Unusual Tropical-Inspired Escort Cards and Place Cards
Folks, we're setting the tropical tone high, but there are still some uncharted islands to explore – escort cards and place cards. It's time to let these little bits of stationery bask in the tropical sun too!
Picture your guests squirming with delight as they find their names etched on creative pieces that explode with tropical charm. Mini pineapples acting as escort card holders for a touch of whimsy or palm leaf-shaped cards for authenticity – oh yes, we're getting there!
And trust us when we say this – nothing will amuse them more than finding their names inscribed on seashells or chopped coconut pieces.
Or perhaps, you could use bamboo shoots, feathers, or painted tropical fruits. It's all about basking in the glory of the sun-kissed tropics.
Remember that every tiny detail counts when it extends the tropical narrative you've woven around your celebration.
Tropical weddings are so much more than beachside vows and bamboo arches. Dive deeper, explore, and extend this theme to these seemingly mundane details. And just like that, everybody is trailing your tropical breadcrumbs straight into paradise!
Tropical Keepsakes for Your Wedding Attendees
The tropical extravaganza shouldn't end when the music fades and the sun dips below the horizon. Lucky for us, some souvenirs can hold paradise in their grasp, encapsulating that punchy spirit of your tropical love celebration for years to come.
So, have ready those beachy trinkets that'll remind your enjoys of their fantastic journey to your love island. What about pineapple-shaped bottle openers or coasters adorned with tropical prints? Now there's a fun way of saying 'thanks'!
Don't forget your best ladies either! How about jazzing up your bridesmaids with flower crowns or gifting them dresses imprinted with tropical prints? That sure keeps the theme going and makes for an adorable photo-op!
In essence, give that little piece of paradise to everyone by investing in keepsakes tuned to the beats of the tropic. And believe it when we say this – every time they look at these souvenirs, they'll recall your special day with a smile that stretches wider than the sandy beaches you vowed on!
Creating Tropical Themed Wedding Arch
Alright, you tropical lovebirds, it's time to crown your paradise ceremony with an unmissable symbol of your unity – the wedding arch. Hold on, we're not just talking about any arch. We're conjuring up a jaw-dropping tropical-themed one!
Start by draping your arch with breezy fabrics that sway with the sea winds. Top it off with abundant greenery and rare tropical blooms. This creates that gorgeous canopy right outta dreams under which you vow for a lifetime.
Now, some of you might think this is going to punch holes in your pockets. But hey, it doesn't have to! Start scouting local rental services for budget-friendly options. And if you've got an extra creative bone, DIY could be a great way to personalize and keep those purse strings tight!
Remember, your beachfront celebration should cover each detail in salty kisses and tropical warmth, right down to where you exchange rings.
Go on then! Let's build this tropical gateway where love takes precedence and the ocean bears witness.
Stunning Tropical Aisle Decor
Ready to walk down the aisle? But wait – we are in the Tropics! So, ditch that clichéd red carpet and let's jazz up your walkway with a bounty of beachy elements.
Start by lining the aisle with explosions of local greenery like palm leaves for an instant tropical makeover. And if you're not afraid to dig deeper into this theme, consider replacing traditional rose petals with luxurious layers of magnolia petals or whisper-soft sand. Oh boy, that's truly walking on sunshine!
We're in love with ideas that blend seamlessly with nature – so let's bring in seating that does just that. How about swapping conventional chairs with eco-friendly bamboo ones or distressed wooden benches?
Not only will this harmonize beautifully with the surroundings but will also make your lovely attendees feel one with the wild paradise you've set up.
Every step towards your beloved should be nothing less than blissful magic. Make it happen by ensuring each footfall is on something naturally fantastic and truly tropical!
Remarkable Tropical Table Setting Decorations
Just because we're hundreds of miles from Main Street doesn't mean we can't refine our dining! Your tropical wedding reception is the perfect setting to put your creative cap on and conjure up remarkable table settings. Let's get on it!
Why not ditch the regular glassware and bring in coconut vessels for drinking? Cute, sustainable, and oh-so-tropical! Adorn your tables with lush fern centerpieces replacing generic bouquets. Now that's one way to play along with Mama Nature.
Thinking about flatware? Swap the boring white cotton napkins for vibrant origami ones mimicking tropical blooms. And let your guests indulge in a mini treasure hunt as they dig into baskets of tropical fruits like bananas and mangos. Love served with a sprinkle of fun – that's how we roll!
When it comes to a tropical table setting, let every bit sing of the magic of the beachfront – wave by wave, cherry by cherry!
Frequently Asked Questions
1. Can I incorporate tropical elements even if my wedding isn't on a beach? Definitely! The joy of the tropics isn't confined to beaches. You may use tropical flowers, serve exotic cocktails, or distribute pineapple-shaped souvenirs to bring a touch of the tropics to any venue.
2. What kind of outfits are suitable for a tropical wedding? Think comfort and style! Opt for breathable fabrics like linen or chiffon that'll prevent you from overheating in a tropical climate. Accentuate your outfits with tropical elements like local flowers and play around with vibrant colors.
3. How can I make my wedding invites scream 'tropical paradise'? How about using motifs such as hibiscus or palm leaves in your design? Consider using banana leaves as unique alternatives to traditional paper goods.
4. Any ideas on serving food that aligns with my tropical theme? Certainly! Coconut shard adorned cakes, hand-drawn leaf patterns on cookies, or a luxury fruit platter can reflect your theme deliciously.
5. How can I make my table setup more tropical? Using coconut vessels instead of glasses or decorating tables with lush fern centerpieces can work wonders! Also, try swapping regular napkins for origami ones that mimic tropical bloom designs.
6. What can I use instead of traditional aisle décor for my tropical wedding? Line aisles with palm leaves or sand. Seating could be bamboo chairs or wood benches which blend beautifully with the surroundings. Remember, whatever you choose – let it resonate with your love story under the sun-kissed skies!
In Conclusion
Let's face it, folks – tropical weddings are not just about basking in the sun. They're a festive fusion of exotic aesthetics, beachy beats, and celestial romance. In a whirlwind of palm fronds and sandy toes, create an affair that personifies YOU, while carrying that undeniable warmth of the tropics.
So get your feathers fluffed and coconuts aligned. Dip your toes into the sand, say 'I do' under that mesmerizing sunset, and sway to the rhythm of the ocean waves. Remember, unleashing the tropics is all about embracing the au naturel and painting your love story with vibrant hues of paradise!
It's high tide now and time to set sail on your wedding planning voyage! As you seduce every sense with tropical intrigue, raising the wedding bar will be nothing short of a breeze! Off you go… Paradise is waiting!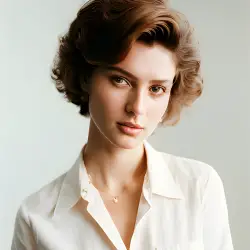 Latest posts by Carol Chatham
(see all)