Getting married is a legal contract between two individuals who promise to love each other forever.
The wedding ceremony itself can be held in many venues, but many people opt for a local courthouse.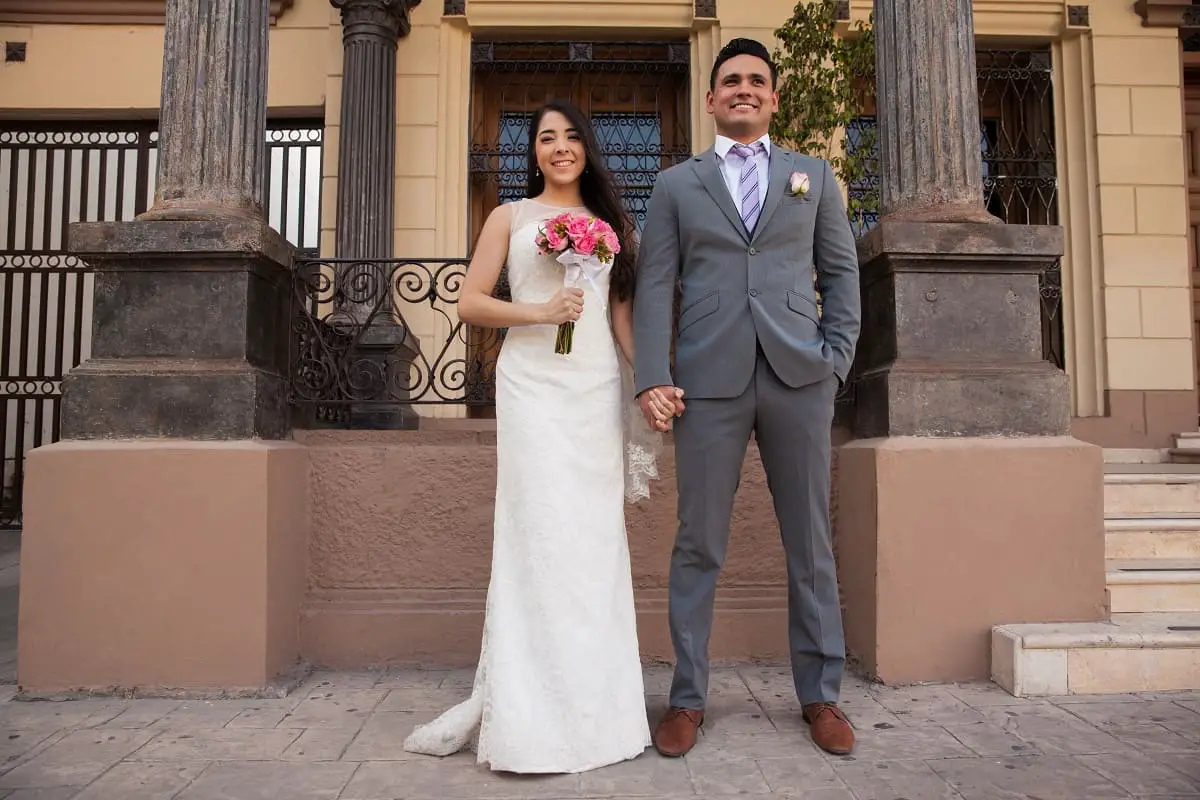 In this article, I will cover how to get married at the courthouse and what to expect. So, you can get a better idea of whether it's the right option for you.
Let's get into it.
So you've gotten engaged, and it's time to start planning your big day. Planning a big wedding can be one of the most stressful undertakings that you'll do in your entire life.
You can choose from a variety of ceremonies, depending on your preferences and budget. Some couples opt for a simple civil ceremony, while others prefer a religious service.
The amount of money that you have or wish to spend on your wedding also plays a role in determining what kind of wedding you want. You may want to keep costs low by only inviting those that you know well.
For people that don't want a large wedding, a courthouse wedding is the perfect option.
How To Get Married At The Courthouse
If you decide that you would like to get married at a courthouse, you will have to call up to see the availability that they have and make an appointment.
If there aren't appointments for the date that you want, then you will need to reassess what you would like to do.
Figuring out when you'd like to get married is important, as some people often have a specific season in mind when they think of their wedding.
However, whether you are able to make an appointment at your local courthouse on this date is dependent on availability.
This is why planning in advance and booking ahead is important, as getting married at certain times of the year (see also: What's The Cheapest Time Of Year To Get Married?)is more challenging than others.
For instance, September is the most popular month to get married.
It's important to note that some states have a wait-period after the marriage license has been issued. So, you will need to factor this into your time-frame and ensure that you've left plenty of time.
Additionally, you will need to make sure that you bring a minimum of two witnesses for your courthouse wedding.
Make sure that you contact them ahead of time so that they can save the date. This is important so that you can ensure they will be there to sign your marriage certificate.
Alternatively, if you'd like a private wedding ceremony, some courthouses can provide their own witnesses.
What To Expect From A Courthouse Wedding
When you arrive at the courthouse, there will be metal detectors and security. You will need to let the staff know that you're here for your wedding ceremony.
When you are called in, you'll be directed to a courtroom or office where the justice of the peace is working. 
Following this, the justice of the peace may say a few words. They will then ask you and your witnesses to sign your marriage license. After this, you're married!
If you want to do more than sign the papers, you can say vows, exchange rings, and kiss the bride.
Generally speaking, you can expect this process to take around 10 to 15 minutes. It's really that quick!
There are certain things you should consider before you opt for a courthouse wedding ceremony. These considerations include:
Limited Number Of Guests 
Many couples choose to limit the number of guests that attend their wedding. If you are planning on having a small wedding, you might not want to invite too many people.
While each individual courthouse has different policies, you can expect no more than 10 to 15 people maximum to attend your wedding.
This number includes the officiant, your photographer, and family members.
Bearing this in mind, if you are looking to have a larger wedding with extended family members and friends, a courthouse wedding might not be right for you as having such a small wedding can exclude a lot of people.
Plan In Advance
A negative of planning a courthouse wedding is you may not be able to choose your wedding date if it's not far enough in advance.
However, despite these considerations, there are many benefits to opting for a courthouse wedding. The benefits include but are not limited to:
More Affordable
If you're planning a courthouse wedding to save money for a house or a nice honeymoon, the good news is that courthouse weddings are generally much more affordable. 
A courthouse wedding generally costs $25 to $100, although you will want to check with your local courthouse to figure out the exact cost.
That being said, this lower price tag makes courthouse wedding ceremonies a highly desirable option for those who would rather put the money for a big wedding towards their first home or something else.
Intimate
For many people, having an intimate wedding with minimal people watching is the perfect scenario.
The great thing about courthouse weddings is that they can be made very small and intimate, with just immediate family and friends.
If you want a highly intimate and private ceremony, some courthouses even offer their own witnesses if you'd rather strangers to witness you. 
How To Plan A Courthouse Wedding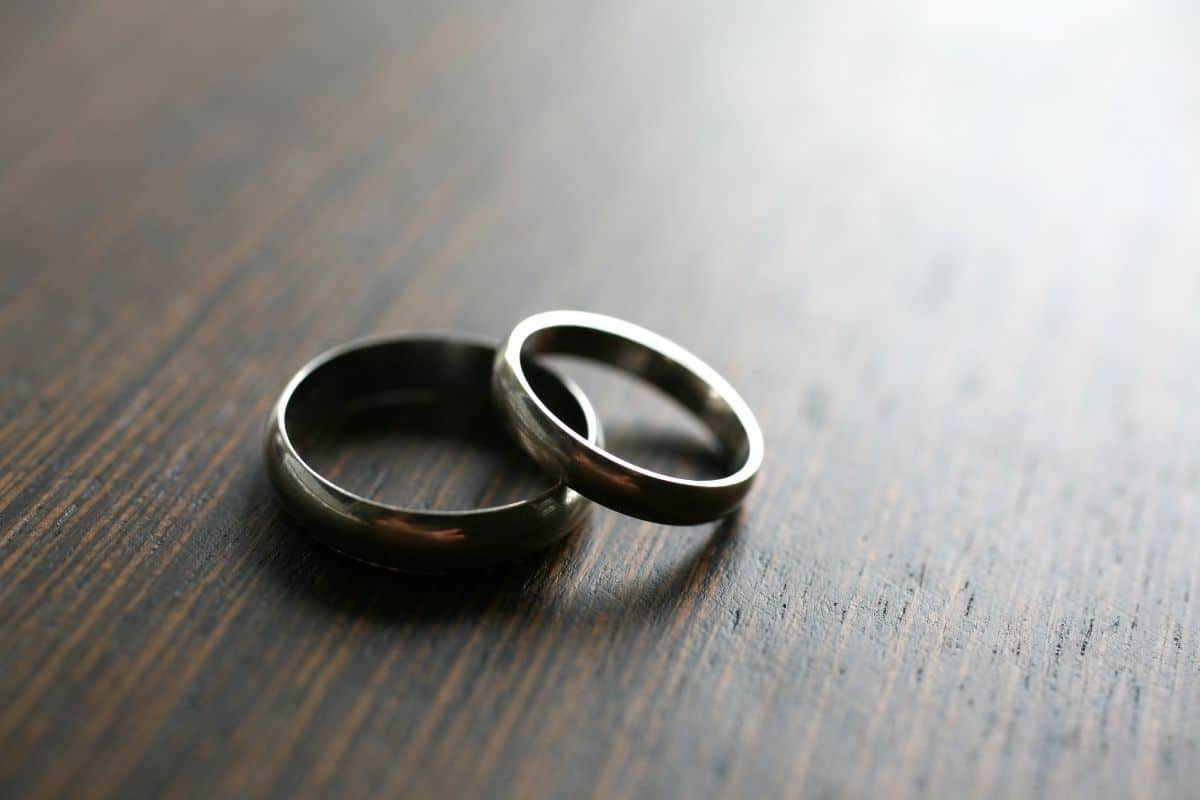 How you plan your courthouse wedding will depend on the kind of day that you want.
However, here are some ideas on how you can plan your courthouse wedding!
Choose The Location
First off, you will need to choose the location that you would like to get married.
You don't have to feel limited to your local courthouse!
To make it more special, you might decide to travel to a courthouse that is in a place that is super special to the both of you, perhaps in the place that you fell in love or spent lots of time together.
Research Marriage License Requirements 
Once you have chosen the location for your wedding, it's time to research the marriage license requirements, these requirements can vary depending on the state and county within the state that you intend to marry in.
Planning ahead is absolutely crucial to ensure that everything goes smoothly on the day.
As I've mentioned, some states have a waiting period, which means that you won't be able to marry on the same day that you pick it up.
Apply For The Marriage License 
Following this, you will need to apply for the marriage license.
When applying for a marriage license, you need:
Copies of both birth certificates
A state-issued ID or driver's license
Both of social security numbers, 
Divorce papers if either of you has been divorced in the past
Always sign your license in black ink, and make sure that you check what the acceptable form of payment is for that specific courthouse.
Make An Appointment
There is a limited period of time when your marriage license is valid, so when choosing your ceremony date, it will need to be within this time frame.
If you're not allowed to make an appointment, you'll need to nominate a day to arrive that is within this time frame and wait for your turn for your ceremony.
Send Wedding Invitations 
As there will be significantly less wedding guests, you might decide that you want to send them physical wedding invitations.
As you're opting for a more affordable ceremony, you can afford to splurge a little on a few special wedding invitations.
Choose Outfits You Feel Good And Comfortable In
Feeling good and comfortable in the outfit that you choose for your courthouse wedding ceremony is important!
Just because you're having a smaller affair, doesn't mean that you can't still feel amazing in whatever you decide to wear.
A classic white dress is always a chic and timeless choice. Alternatively, you could opt for a fun pantsuit or tuxedo. 
While you want to feel as comfortable as possible, remember that it's your wedding day. You might regret not dressing up a little to mark the occasion.
On the other hand, if you're the most comfortable in jeans and a t-shirt, then that's your choice too.
Add Personal Touches 
Courthouse wedding ceremonies can feel a little impersonal if you don't make the effort to make the event special.
As I've mentioned, you might want to write and recite vows to each other to make it feel a little more special. 
In addition to this, you might decide to carry a bouquet to make it feel a little more like your wedding day.
You can add as many personal touches as you like, just note that you will have a limited amount of time with the courthouse officiant, so your vows should be short and sweet.
In some cases, there might not even be enough time to recite them, so be prepared for this and be sure to ask whether a specific courthouse allows this before committing to a specific location.
What Should The Bride And Groom Wear To The Courthouse?
As I touched on above, what you wear on your wedding day is entirely up to you! You can wear whatever you want or go with a traditional look.
Many brides opt to wear a simple white gown or pantsuit that is classic but slightly less formal than a traditional wedding gown. 
What you wear will also depend on whether you intend to do a big reception afterwards. If you intend to throw a big celebration for all your friends and family, you might not mind what you wear to the courthouse all that much.
However, if your courthouse wedding is all you're doing to commemorate the day, then you might want to make more of a fuss of what you wear and make more of an effort. After all, you only get married once!
That being said, you should get married in an outfit that you're most comfortable in. Whatever best fits your style as a couple is perfectly acceptable.
Whether that's a smart shirt and chinos for the groom, and a dress or pantsuit for the bride, then so be it!
Related: What To Wear To A Courthouse Wedding As A Guest
How Long Does A Courthouse Wedding Ceremony Take?
Courthouse wedding ceremonies are fairly quick in comparison to their religious counterparts. Typically speaking, you can expect a courthouse wedding ceremony to take anywhere from 10 to 15 minutes from start to finish.
That being said, this can vary depending on the courthouse in question.
In Summary 
If you're thinking about tying the knot at a courthouse, there are plenty of benefits to choosing this venue over other options. However, it does come with its own set of challenges.
Hopefully after reading this article you have a better understanding of a courthouse wedding ceremony and whether it's the right choice for you.
Good luck planning your big day!

Latest posts by Lisa Plaitt
(see all)