Budgeting and planning for a wedding can be tricky. It's likely that you will have a general number of seats and meals allocated for a specific day, and it can be challenging to accommodate different people.
If you have extras showing up on the day, it can lead to a whole host of problems. Many couples solve this by putting a polite 'no extra guests' notice on their wedding invitations. But here's the thing – how can you do this without it appearing rude?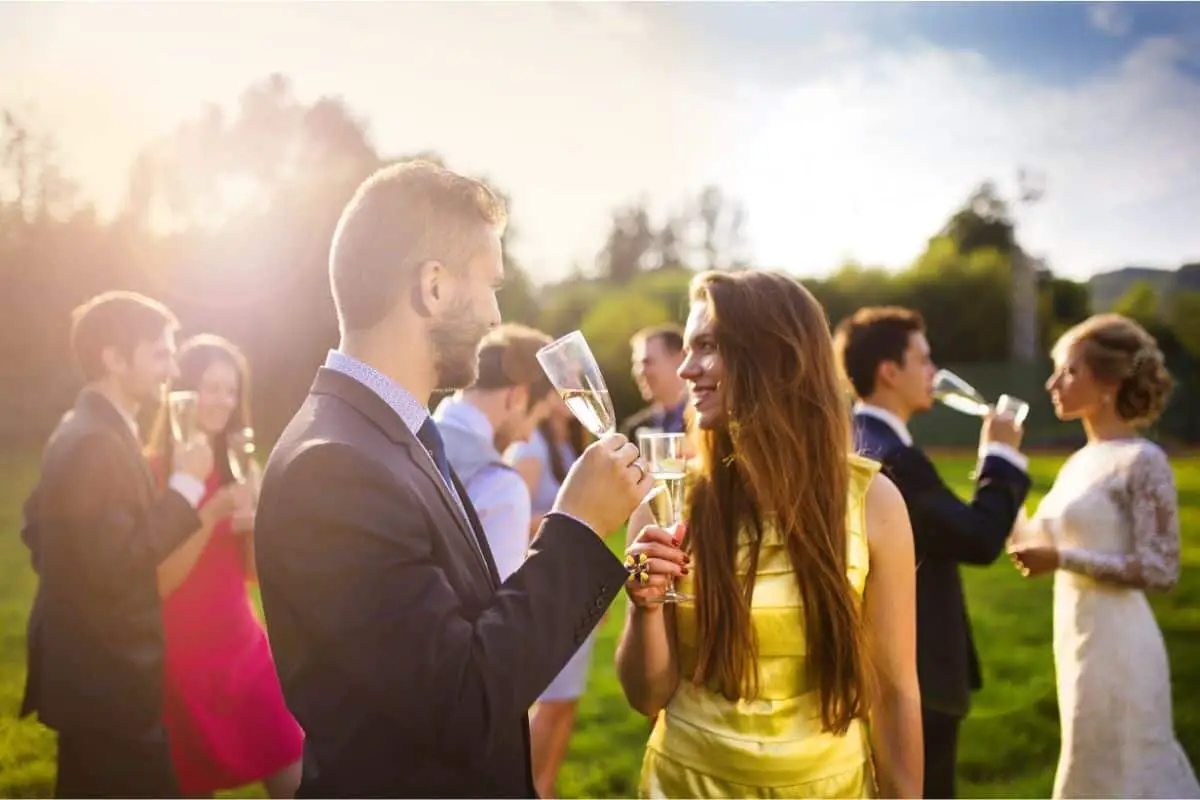 Thankfully, there are a few ways you can go about this. In this article, we're going to give you a quick breakdown of some different wordings that will help you communicate to guests the restrictions around your wedding day. 
What Is The Most Polite Way To Say No Extra Guests?
A standard wedding invitation needs to have enough information for the person receiving it t o understand the basics of what you are inviting them to.
Generally, you'll want to explain that you have received one seat (or however many the invitation is addressed to).
This will tell the guest that you have reserved one specific place for them and that there are restrictions on this.
Common Wording Choices
In this section, we'll give you some common wording choices to respond to extra invitation requests.
Depending on how large your wedding party is going to be, you may be able to simply explain this over the phone. There are a few angles you can choose here.
'Unfortunately, we can not allow additional guests not invited with official invitations. This is because we are looking to have a small wedding involving only our closest friends and family.'
'Our budget only stretches so far, and we've made sure to accommodate as many guests as we can. Although we would love to have extra people at the wedding, it's just not possible at this time.'
(more formal) 'The bride and groom would appreciate only specifically invited individuals attending, as we won't be able to accommodate additional guests. We should eventually be able to celebrate with others not invited on some other occasion!' 
All of these responses are politely worded and explain the issue without any harsh language. Generally, guests will understand that your budget or the scope of your wedding can only stretch so far.
Compromises On Ceremony And Wedding Party
One thing that you can do if you find you're having a lot of extra guests wanting to attend, is split the attendance between the party/reception, and the actual wedding ceremony.
Generally, a wedding ceremony is in the morning or early afternoon of a wedding day, so you'll be able to invite a smaller amount of guests to this first part, and then widen the invitation for your wedding party.
This means that you can still see everyone, but that your ceremony will be limited to a few individuals.
This method is actually fairly common and lots of your guests will understand if this is the way you want to go about things.
Wedding ceremony venues can be expensive and trying to seat everyone can be difficult.
Close Family and friends are perfect for your ceremony, whilst more distant family and colleagues can be better suited for your reception/party.
Another thing to consider here is that not everyone enjoys the wedding ceremony anyway, especially if they don't know you so well. 
We recommend considering this as an option before you plan the finer details of your big day! 

Latest posts by Jodie Messines
(see all)