Most couples want their weddings to be special and memorable. They also want to save money wherever possible. How much should you spend on a wedding?
Wedding budgets vary widely depending on location, number of guests, type of ceremony, etc.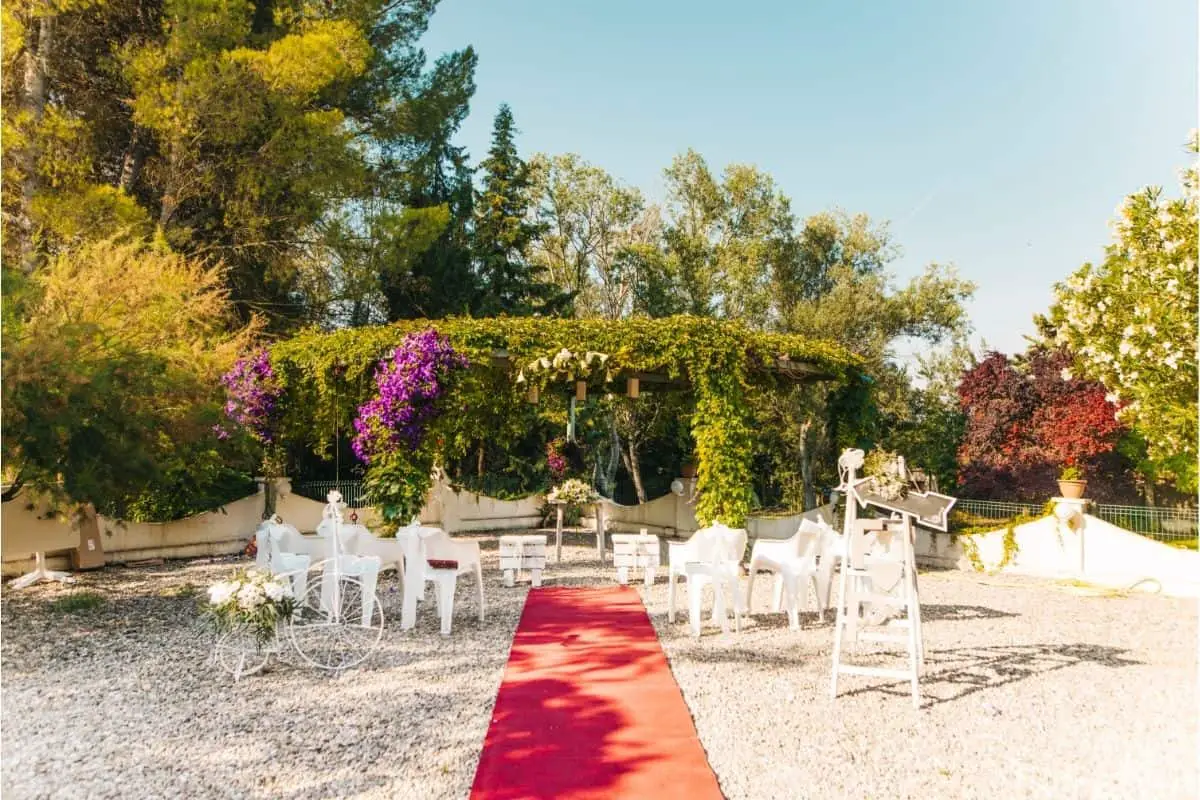 The average price tag for a wedding in the U.S. is $32,500. That figure rises to $50,000 or more in some parts of the country.
You don't have to break the bank to throw a great wedding. There are plenty of ways to cut costs without sacrificing quality. Here are some ideas to get started.
How Much Can A Small Wedding Cost? 
The cost of a small wedding can range from as little as $5,000 up to $20,000 or more, depending on what kind of wedding you're planning.
A lot of people think that they need to spend thousands of dollars to make their wedding special.
But if you plan carefully and keep your budget low, you can still have an amazing wedding with very few expenses.
Here's how it works: You start by finding out how many people will attend your wedding (and whether there will be any children).
Then you decide where you want to hold your wedding. Next, you'll consider the type of wedding you want – traditional, modern, casual, formal, etc.
Finally, you'll look at the types of services you might need – photographer, florist, caterer, DJ, officiant, band, etc.
Tips To Plan A Small Wedding For Less
Here are some tips to help you plan a small wedding on a tight budget:
Start Early
If you wait until the last minute to start planning your wedding, you may find yourself spending too much money.
Make sure you've thought about all the details before you begin shopping for everything.
Don't Go Overboard
If you're going to have a big party, then you'll probably need to hire someone to cater it. But if you only expect 50-100 guests, you can do this yourself.
This way, you won't end up paying for food that no one eats.
Think Outside The Box
Some couples choose to use inexpensive venues such as parks, barns, churches, or even friends' homes.
Others prefer hotels, restaurants, or resorts. Whatever you choose, just make sure that it's affordable.
Keep It Simple
If you're having a large reception, then you'll probably want to hire a professional caterer who specializes in catering large events.
However, if you're having a smaller gathering, you can serve your own food. Just remember to take into account the fact that you'll need to provide enough food for everyone attending the event.
Be Creative
When you're looking for things like favors, decorations, invitations, etc., try to think outside the box.
For example, instead of buying expensive stationary, why not print your own invites using a computer printer? Or, instead of hiring a professional photographer, why not take photos yourself?
Do Your Research
Before you buy anything, check online to see if anyone else has bought the same thing. Also, ask around for recommendations.
Someone who knows someone who used a particular service can often give you good advice.
Ask For Discounts
Many companies offer discounts for groups of 10 or more. And if you know someone who owns a business, you can sometimes get freebies!
Don't Forget To Save
Even though you may be able to afford a fancy dress, you don't necessarily need to buy it. Instead, borrow something from a friend or family member. Or, you could rent something instead.
Have Fun
Whether you're throwing a small wedding or a huge bash, make sure that you enjoy every moment of the process.
After all, you and your spouse will never have another opportunity to celebrate with so few people. So, make the most of it!
Enjoy The Memories
The best part of getting married is sharing your special day with those closest to you. So, when you're planning your wedding, keep this in mind. It will help you stay focused on what really matters.
What Is Defined As A Small Wedding?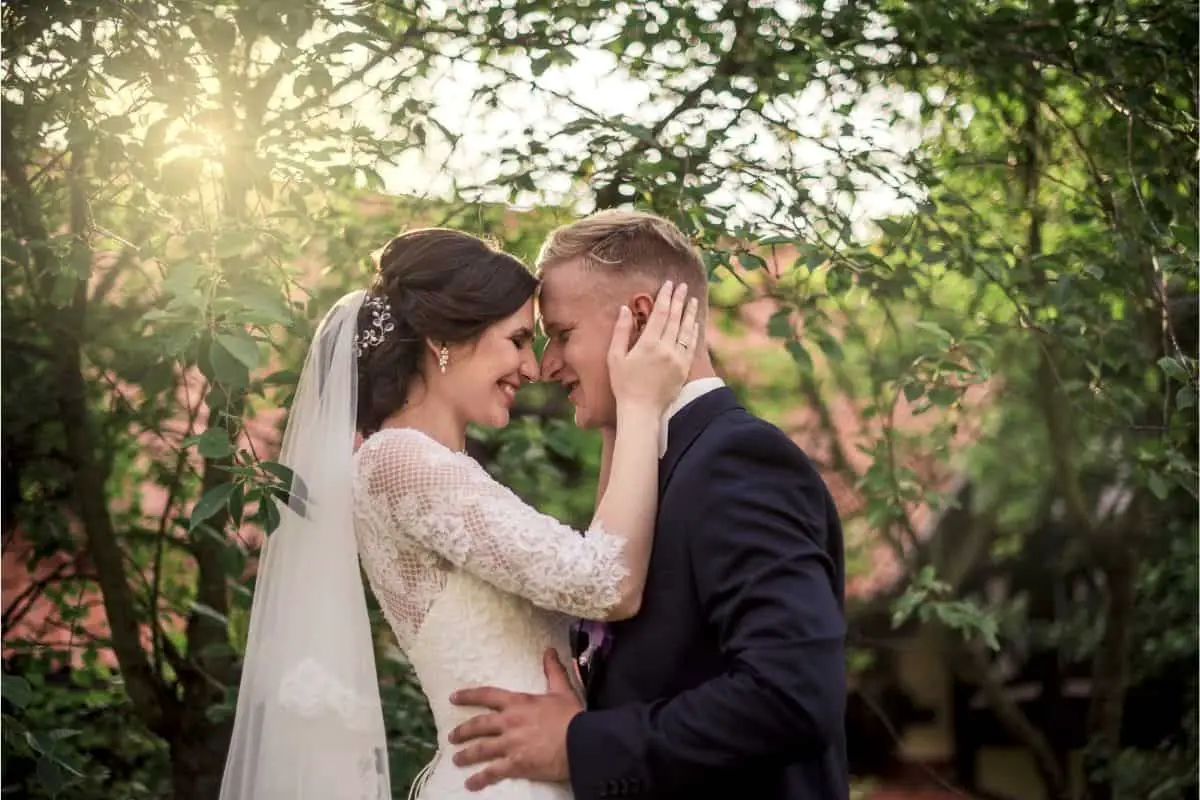 A small wedding is any wedding where there are fewer than 100 guests. You might also hear the term "small" wedding referred to as an intimate wedding.
While these terms are somewhat interchangeable, they each have their own meaning.
Intimate Wedding 
An intimate wedding is usually defined as a wedding where there are between 25 and 100 guests.
These weddings tend to be smaller affairs held at home or in a park or other outdoor location. They're typically low-key affairs where the couple doesn't plan on spending much money on the wedding itself.
Small Wedding
A small wedding is any wedding involving less than 100 guests. In some cases, the bride and groom might decide to invite only close family members and friends to attend.
Other times, the couple might invite up to 300 guests to share in their joyous occasion. Regardless of how many guests are invited, a small wedding is still considered a wedding.
The Costs Of A Small Wedding
For 50 Guests
Small weddings are great because they're affordable and stress-free. You can invite guests to an intimate gathering without having to worry about a big party.
for a wedding of around 50 people, you are looking at spending around $4,000 on your wedding. Your budget is tight, but you still want to make sure you're spending wisely. 
You can save money by renting smaller locations, furniture, and the bar. When you add up the costs of the rings ($300+), food ($400), and location ($500), your remaining money will go toward drinks, rentals, and costs for your outfits. 
25 Guests And Less
Twenty-five guests may not sound like a lot of people, but it'll still cost a similar amount of money to feed and look after these people.
For example, you can expect to spend around $1,200 on flowers alone. Add in catering (around $350), alcohol (around $400), and decorations (around $300) and you've got yourself a pretty hefty bill.
A wedding with 25 guests or fewer can cost you just over $1,500. 
What Are Some Good Small Wedding Ideas? 
If you're looking for ideas for a small wedding, here are some things to consider:
Have a smaller reception. Instead of having a sit-down dinner, why not serve finger foods like appetizers or hors d'oeuvres instead of a full meal?
Choose a destination wedding. If you're getting married somewhere other than your hometown, you can save money by choosing a destination wedding. Many places offer packages that include lodging, transportation, meals, entertainment, etc.
Consider DIY projects. If you're handy, you could build your own decorations, centerpieces, cake, etc.
Keep it simple. If you're trying to save money, you shouldn't try to buy every item available. For example, you wouldn't want to pay for a professional videographer when you can rent a camera and edit photos yourself.
Plan ahead. It's always best to know exactly what you're buying so you don't overspend. And remember, if you're doing something yourself, you'll likely need extra time to complete it. So plan accordingly.
Tips To Save Money On Your Small Wedding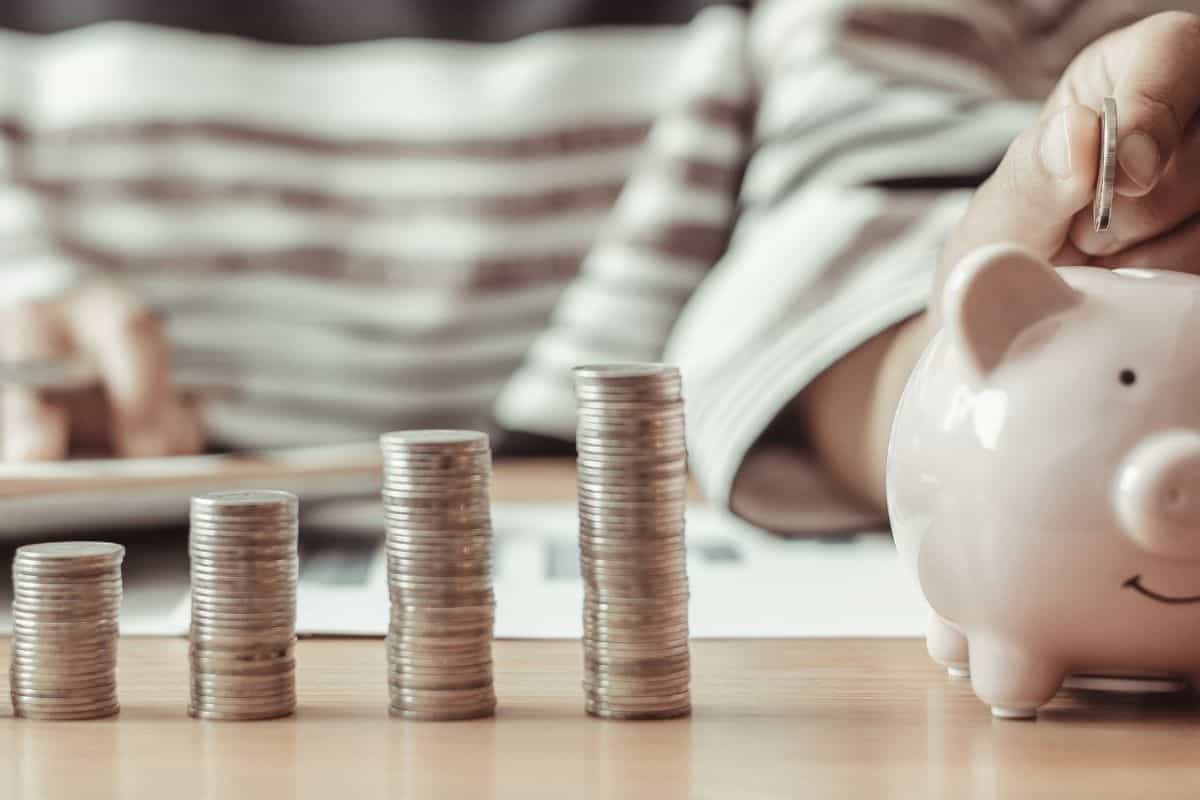 Self Serving Drink Station
Set up a drink section with the alcohol if you trust your guests, this means that guests can help themselves, instead of you spending money on a bartender. 
Rentals
You can rent out items such as chairs, tables, lighting, etc. If you don't have enough space to set them up, you can always hire someone to do it for you.
Decorations
You can decorate the venue with DIY decorations, or even decorations that you already have.
Catering
If you're having a buffet style meal, you can serve it yourself. This saves you from buying expensive catered meals.
Flowers
Flowers can be very pricey, so you can choose to use fresh fruit instead. Or, you could even ask your guests to bring something to eat and then give them a bouquet of flowers.
DJ
Instead of hiring a DJ, you can make your own playlist for you and your guests. This takes more time, but it gives you that freedom over your party and wedding. 
Invites
Send invitations online, and save money on the costs of printing and designing the invitations. This is especially true if your small wedding is more on the larger side. 
Use Coupons
There are plenty of websites that offer free printable coupons for wedding vendors. These can really add up!
Shop Online
If you're ordering supplies online, you'll avoid shipping costs. Plus, you'll often find better deals.
Ask Friends And Family For Favors
Most people love giving gifts, especially those who were involved in your wedding. They'll appreciate being asked to contribute.
What Is The Best Time To Hold A Small Wedding? 
The best time to hold a small wedding is right after the big one. You've been through all the planning, budgeting, and stress of the big day.
Now you just want to enjoy your special day without any added pressure. 
When you're ready to get hitched, consider holding your ceremony at a local park or outdoors location. That way, you won't have to worry about finding an indoor place to host your reception.
What Is The Difference Between An Elopement And A Small Wedding?
An elopement is a romantic way to say "I do" without the hassle of planning a wedding. It's also called a secret marriage or surprise wedding. 
Can I Get Married At Home?
Yes, you can get married at home. However, there are some things you should keep in mind before making the decision:
Make sure you have enough room. If you live in a condo, apartment, or townhouse, you may not have enough space for everyone to gather.
Consider how many people will attend. If you're expecting only close friends and family members, it might not be worth the trouble.
Be prepared for weather issues. If it rains, you'll need to think about where you plan to hold the ceremony.
Check with your city or county regarding requirements. Some places require you to go through a legal process first.
Final Thoughts
Small weddings aren't necessarily less expensive than large ones. There are ways to cut down on expenses and still have a great event.
By doing your research ahead of time, you can ensure that you don't spend too much money.

Latest posts by Lisa Plaitt
(see all)