Many of us have these extravagant ideas of what we want our wedding to look like, but do you know how much work it takes to decorate a wedding?
It can be much more difficult (and time consuming!) to decorate your wedding.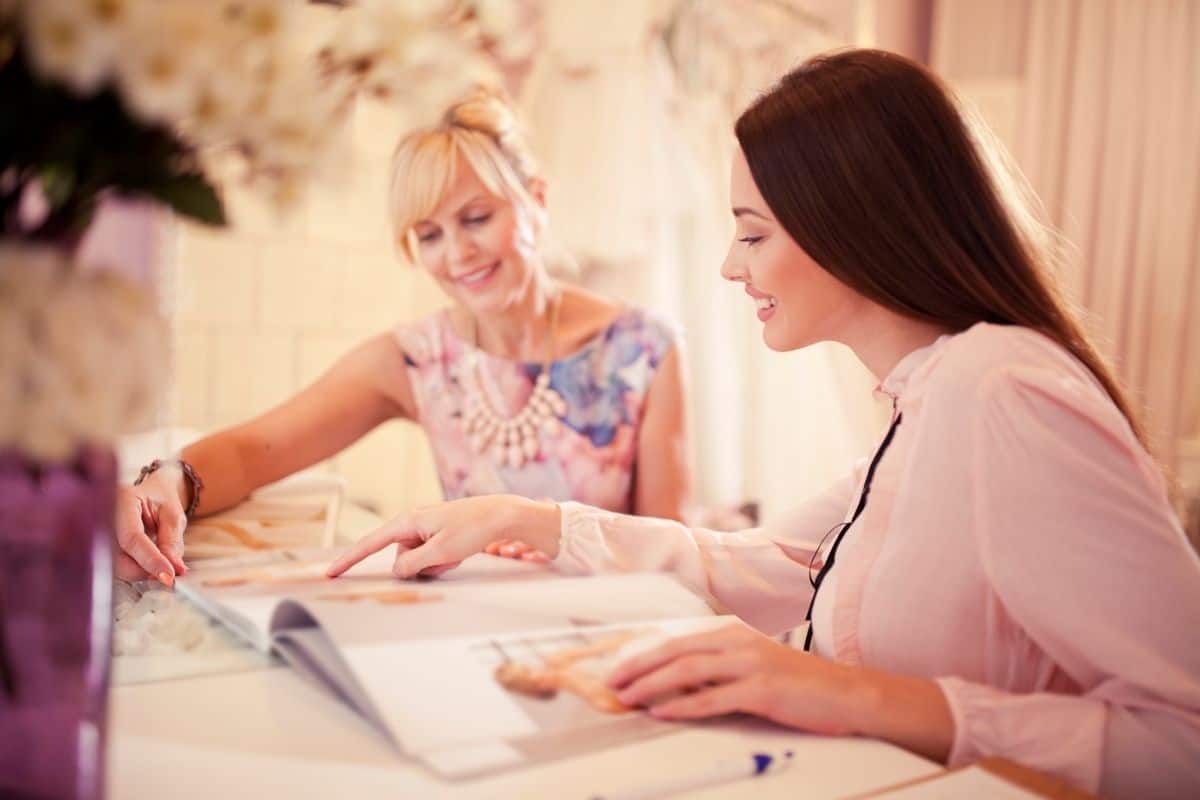 For this reason, most of us will opt for hiring a wedding decorator who can be busy working their magic while everyone else is getting ready for the big day.
But how much is a wedding decorator likely to cost you? Let's find out. 
The Average Cost Of A Wedding Decorator
A wedding decorator is an expert in their field and therefore will charge a decent amount to cover the costs of premium material, expert knowledge, and their time.
But, you have to consider the benefit of not having to decorate your own wedding before getting into your suit or dress. 
Your wedding day is supposed to be all about you, so let someone else take care of the decorations and just enjoy it! 
Of course, each individual wedding decorator is going to have their own set prices depending on what they offer and what you want. With that being said, the average price of a wedding decorator in the US is between $700 and $1,000.
Some wedding planners will charge for a package, meaning that you give them a flat rate to cover all of their expenses of the day. This way you know exactly what you're paying and there won't be any hidden charges at the end of the day. 
Alternatively, some wedding decorators charge by the hour. The national average of this is between $25 and $100 an hour.
Some people prefer to use this route as you might save some money depending on their hourly rate and how extravagant your ideal wedding ideas are. 
Factors Affecting The Cost Of A Wedding Decorator
There are a number of factors that might increase the cost of your wedding decorator, such as the location of your wedding in relation to their offices.
If they need to travel more than they would typically allow for a wedding, then they might charge more for gas and travel expenses.
Another potential factor is how much work the decorator will have to put into your wedding. This depends on how impressive your vision is. A few bouquets of flowers and some ribbons are going to cost significantly less than archways, centerpieces, and ice sculptures. 
Wedding decorators will have all of their services laid out for you to choose from, so there shouldn't be too many hidden fees. This will help you to decide on how much decoration you actually want and need at your wedding, especially if you're on a budget. 
Do You Need A Wedding Decorator?
No, you don't always need a wedding decorator. Some people prefer to decorate their wedding by themselves to ensure that they get everything perfect, or to save some money.
If you've already hired a wedding planner, then you might be able to take advantage of their included decorating package. 
While you don't need a wedding decorator, they can be extremely helpful in alleviating some of the stress that comes with your big day. While a wedding is an exciting time, it can also be stressful to the participants. 
Hiring someone to help take some of that pressure off of you can make the entire day run more smoothly and allow you to actually enjoy your day rather than having to think about which decorations should go where. 
Benefits And Drawbacks For Hiring A Wedding Decorator
Let's take a look at these to see whether hiring a wedding decorator would be a good fit for you or not. 
Benefits
Removes pressure from you on your special day. 
One less thing to plan.
Wedding decorators have expertise in this field so know what they're doing. 
Option to see a portfolio of their past work.
Turn up to a beautifully decorated wedding without having to do any of the work. 
Drawbacks
It can get expensive with added costs. 
Errors in communication could lead to you not liking the decor. 
Summary
We hope that this article has helped you to decide whether you want to opt for a wedding decorator or not. Enjoy your special day! 

Latest posts by Jodie Messines
(see all)