Attending a black-tie wedding is like walking into a glittering ballroom; you want to look your best and shine.
When it comes to dressing for such an event, there are certain rules in the fashion game that must be followed if you're going to make the right impression.
Whether you're attending as a guest or part of the bridal party, having the perfect outfit can help you feel confident and beautiful from head to toe!
In this article, we will discuss what to wear to a black tie wedding so that you can stay stylish and on-theme at all times.
When putting together your wedding look, formality should always come first. A black tie dress code means choosing something classic yet elegant – think floor length gowns with delicate details or tailored suits for men.
It also suggests leaving casual clothing items like jeans and t-shirts behind; instead opt for fabrics such as silk or velvet which give off an air of luxury and refinement.
The accessories chosen should also match this level of sophistication; ditch any jewelry that is too loud or flashy and go for subtle pieces that won't overpower your ensemble.
Finally, consider adding some personal flair to your attire by picking out colors that compliment each other well but still adhere to the dress code guidelines.
If you're unsure about what looks good together, take inspiration from past red carpet events where celebrities have graced us with their refined style choices – these could act as great source material when finding ideas for your own special occasion look!
Definition Of A Black Tie Wedding
A black tie wedding is a formal occasion in which the guests are expected to dress in more sophisticated attire.
It typically calls for women to wear floor-length dresses, while men should don a tuxedo with a bow tie and cummerbund.
What's more, accessories such as gloves, hats, and other adornments can be worn by either gender.
In short, it's an event where everyone should come dressed their best – no exceptions!
When dressing for this type of wedding, you'll want to stick to darker colors like navy blue or black and consider fabrics that are luxurious like velvet or silk.
Opting for accents such as subtle jewelry and classic pumps will help create an overall elegant look.
For men, choosing well-fitted suits paired with shiny leather shoes will ensure they're dressed appropriately for the evening.
Taking the time to select something special for your ensemble can make all the difference when attending this kind of affair.
No matter what you choose to wear on your big day out, keeping within the boundaries of formalwear etiquette is essential so that you can feel comfortable and confident throughout the night.
As long as you bear these guidelines in mind and put together an outfit that reflects your personal style while still following protocol, you'll be ready to enjoy yourself at any black tie event.
With all that said, let's move on to how one should dress for this special occasion…
Dressing For The Occasion
Preparing for a black-tie wedding is an art form. Not only do you want to look your best, but also ensure that you remain within the etiquette of formalwear while still expressing yourself through fashion.
To accomplish this delicate balance, start by selecting items that fit well and are made from high-quality fabrics – think luxe materials like silk, velvet or wool.
Then be sure to opt for darker colors such as navy blue or black, which will help create a classic and timeless aesthetic.
When it comes to accessories, look for pieces that compliment your outfit without overpowering it – simple jewelry and muted heels can make all the difference in elevating an ensemble from good to great.
As for men's attire, tailored suits with dress shoes should be enough to achieve a polished appearance.
Finally, don't forget about details like cuffslinks and pocket squares – these subtle elements can easily take your attire up a notch!
Color And Style Considerations
As you start to think about what color and style of clothing to wear, remember that the more traditional looks tend to be the safest bet.
That said, there's no reason why you can't take a few risks while still adhering to black tie etiquette – try mixing different materials like satin and velvet or pairing unexpected items such as turtlenecks with formal jackets.
As for colors, opt for dark shades like navy blue or charcoal grey if you plan on sticking to a classic look – brighter hues may appear too casual for this type of event.
When it comes to dressing for a black tie wedding, don't forget the details – small touches like statement jewelry or even subtle patterned accents can make all the difference in your overall look.
Finally, depending on how formal the occasion is, consider adding elements such as cummerbunds or waistcoats into your outfit; these pieces will add depth and sophistication without compromising comfort.
Men's Formal Attire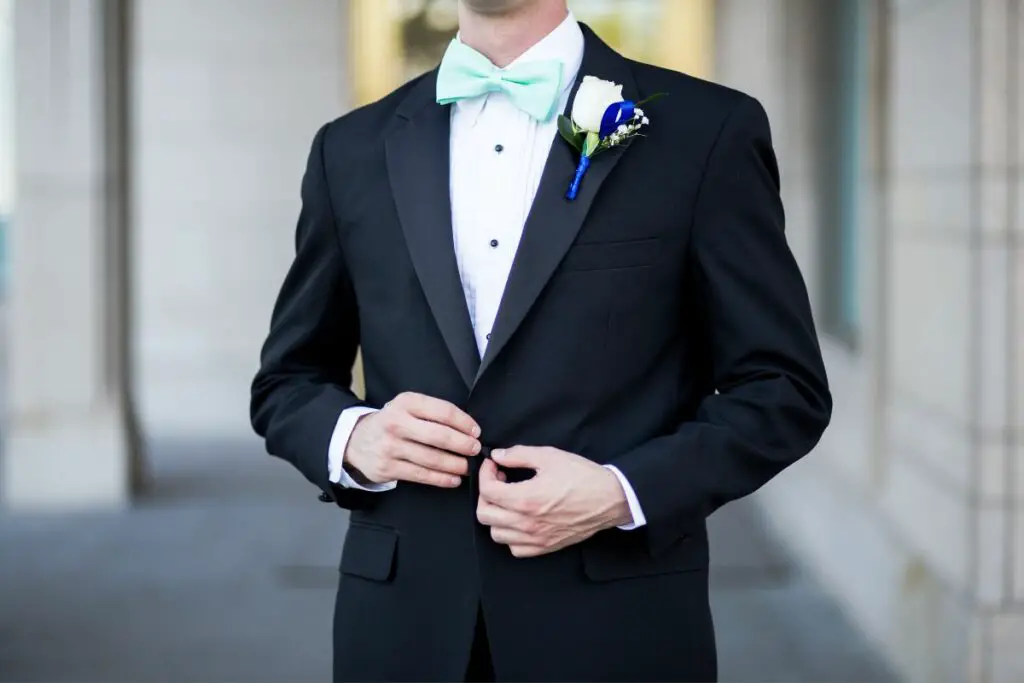 Armed with the above color and style considerations, let's move onto exploring men's formal attire for a black tie wedding.
The staple of any man's wardrobe should be a tuxedo; this timeless piece can be dressed up or down depending on your individual aesthetic and will never go out of style.
A classic option is to wear an all-black ensemble – opt for a single-breasted jacket in jet black fabric paired with matching trousers, bowtie, and cummerbund.
If you want to switch things up, consider adding subtle touches such as lapels or pocket squares in complementary colors like deep blue or rich burgundy.
When it comes to footwear, leather dress shoes are the most appropriate choice – keep them polished and make sure they match the rest of your look.
Finally, if you're looking for a finishing touch that'll set off your outfit perfectly, why not try wearing cufflinks?
Whether you decide to go for something simple like silver studs or stick with more elaborate designs featuring precious stones, these accessories will take your overall appearance from ordinary to extraordinary!
Women's Formal Attire
When it comes to dressing for a black tie wedding, women have just as many options as the men.
To stay true to the occasion's formality, start by selecting an elegant floor-length gown in a classic fabric like satin or chiffon.
If you're looking for something that'll stand out from the crowd, try adding detailing such as beading or lace trim – these touches will add texture and sophistication to your overall look.
In terms of color, opt for jewel tones like emerald green or ruby red that will draw attention without being too flashy.
As far as accessories go, choose pieces that complement but don't overpower your dress – think delicate earrings, bracelets and necklaces made with precious metals and stones.
When it comes to footwear, pick closed-toe pumps in matte leather or velvet; they should match both the color of your gown and the rest of your ensemble.
With this foundation laid out before you, now is the time to move onto considering what accessories can complete the look!
Accessories To Complete The Look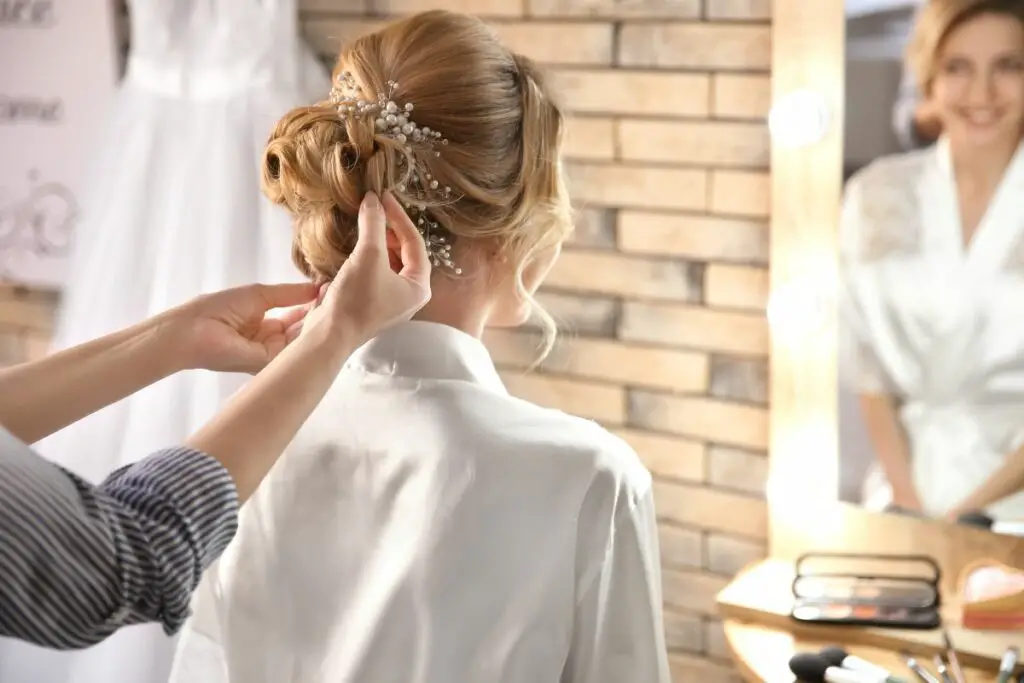 When it comes to completing your look for the black tie wedding, there are a few key accessories that can take your attire from ordinary to extraordinary.
To start with, try adding some subtle sparkle – think luxe velvet clutches in jewel tones or embellished evening shawls that will add texture and interest without being too over-the-top.
A delicate lace mask also makes an elegant statement that won't be forgotten any time soon!
For those looking to make more of a visual impact, consider investing in a dramatic headpiece: bejeweled tiaras and feathered fascinators provide instant drama while still remaining appropriately formal.
If you're feeling extra daring, why not go all out with a glittering choker necklace? This timeless accessory is sure to turn heads as you enter the room!
No matter what type of ensemble you choose for the big day, these carefully chosen pieces will ensure you look picture perfect throughout the celebration.
Shopping Tips
Shopping for the perfect pieces to complete your black tie look doesn't have to break the bank. With a bit of savvy shopping, you can find elegant and affordable accessories that will make an unforgettable impression.
Here are some tips to help you get started:
First, don't be afraid to shop online – there are plenty of sites where you can track down stylish yet inexpensive items.
You may even be able to score designer finds at deep discounts by searching through pre-owned stores or auction websites! Don't forget to take advantage of coupon codes when they're available, too.
Second, it's also worth taking a few minutes to browse thrift shops in your area. It's amazing what treasures you can uncover in these oft-overlooked places – just remember to bring along an extra pair of eyes if possible so you can spot potential gems quickly and easily!
Finally, don't hesitate to hit up friends and family members who might already own something suitable; borrowing is always better than buying new!
TIP: When in doubt about how formal or casual certain pieces should be, err on the side of caution; it's much easier (and less expensive!) to tone things down than dress them up later on!
Footwear Options
The right footwear can complete a black tie look, so it's important to choose wisely.
For men, there are several options available – dress shoes like Oxfords or Derbys in leather will always be an appropriate choice; just make sure they're polished and fit comfortably.
Alternatively, patent loafers offer more of a relaxed feel while still staying true to the formal aesthetic.
For women, heels with straps or ankle ties tend to work best as they won't sink into grassy surfaces at outdoor weddings.
However, if you plan on dancing the night away then consider opting for something more comfortable – think metallic sandals or embellished flats – which will keep your feet happy during those all-important dance routines!
Whichever style you go for, don't forget to match them with your bag and jewelry for that extra touch of sophistication.
Hairstyle Ideas
When you've got the perfect outfit for a black-tie wedding, it's time to think about how you want to style your hair.
Whether you choose to go with an up-do or keep it down, there are several options available that will add class and elegance to any look.
If you opt for an updo, then consider going for something simple yet glamorous like a French chignon or half-up bun; both styles will ensure your locks stay in place all night long.
If you prefer to wear your hair down, try adding volume at the roots and curl the ends of your tresses for a timelessly chic feel.
Alternatively, if you have shorter hair then why not try accessorizing with decorative clips or pins? This is a great way to make sure your hairstyle looks just as elegant as the rest of your ensemble!
Whatever option you decide on, don't forget to finish off with hairspray so everything stays in place throughout the evening – even when dancing!
Makeup Suggestions
When it comes to makeup for a black-tie wedding, there's no need to go overboard. After all, the focus should be on your outfit rather than too much eyeliner and glitter!
Instead, think of it as an opportunity to enhance your already stunning looks with subtle touches that will bring out the best in you.
Just like when picking an outfit, consider how you want to feel – do you want something more classic or modern?
For a timeless look, start by using foundation and concealer to create an even base; then add some soft blush to give yourself a glowing complexion.
To contour, use bronzer around the cheeks, temples and hairline before sweeping a light dusting of highlighter down your nose bridge and cheekbones.
Then finish off with mascara and neutral lip colors such as pinky-nude or rosy browns – nothing too bright otherwise it might take away from your dress!
To complete the look and make sure everything stays in place throughout the night, don't forget about setting spray.
This will help keep your makeup looking fresh until late into the evening so you can dance away without any worries at all!
Tips For Plus Size Guests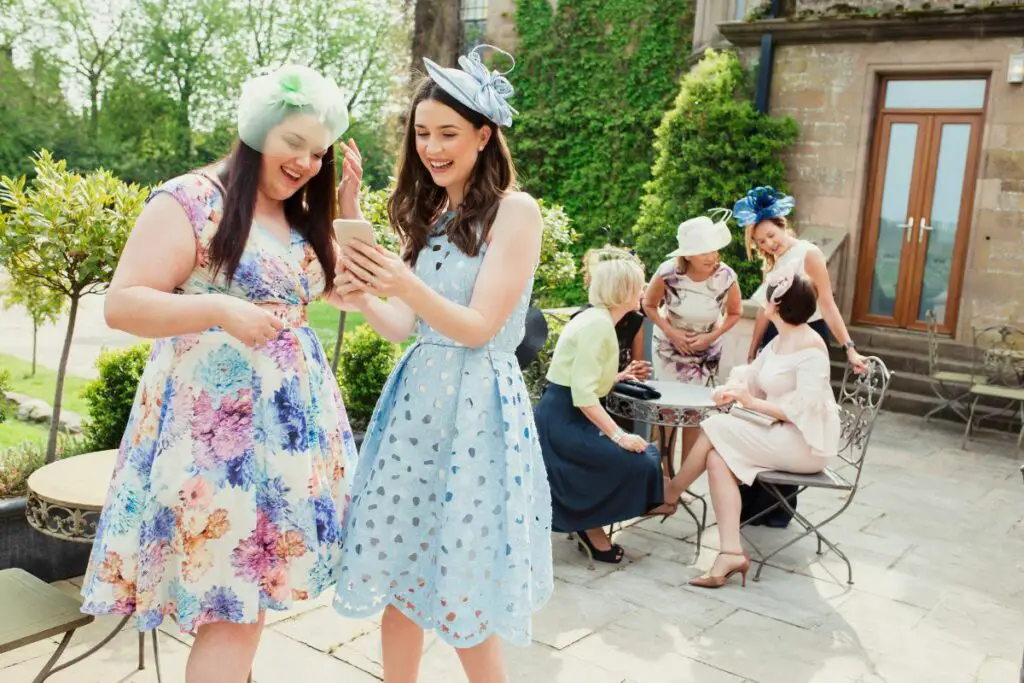 Plus size guests attending a black-tie wedding should always aim to look and feel their best.
While there may be less selection in formalwear for plus sizes, that doesn't mean you can't find something beautiful that fits perfectly.
Here are some tips to keep in mind when shopping:
First of all, make sure the item is made from quality fabric – cheap materials will only accentuate any lumps or bumps which isn't ideal!
You should also seek out cuts and silhouettes that flatter your body shape; an A-line skirt is perfect if you want to create curves while an empire waist dress is great for those who need a bit more coverage around the midsection.
And it goes without saying but avoid wearing items that are too tight as this won't be comfortable nor flattering after a few hours on the dance floor.
Finally, don't forget about accessories such as jewelry, bags and shoes – these add character and personality to any outfit so take advantage of them!
Opting for statement pieces like brooches and bold earrings will definitely help draw attention away from other areas you might not love so much.
Outfit Ideas For Children
Getting the perfect look for children attending a black-tie wedding can be tricky. As they may not feel comfortable in formalwear, it's important to find items that are both stylish and age-appropriate.
Here are some outfit ideas:
For boys, consider classic suits with dress shirts, ties and polished shoes – this is timeless yet still appropriate for a special occasion like a wedding.
For girls, you could opt for a cocktail dress or even a full skirt paired with an embellished top – something fun but also elegant enough to match their adult counterparts.
Don't forget about accessories such as hats or fascinators; these add personality and charm to any look!
To complete the ensemble, make sure your little ones have comfortable footwear so that they can enjoy all of the festivities without worrying about sore feet.
Plus size kids should also be mindful of fit when shopping; aim for loose clothing so that there's room to move around comfortably throughout the night.
What Not To Wear
When it comes to dressing for a black tie event, there are certain no-nos that should be avoided at all costs.
Take it from us – if you don't want your children feeling out of place or embarrassed, then steer clear of these fashion faux pas!
For starters, keep away from casual items such as jeans and t-shirts; they will look too informal compared to the other guests.
Also stay away from anything overly flashy such as sequins and sparkles; while this may seem fun in theory, it doesn't quite fit with the dress code.
And finally, save sneakers and sandals for more relaxed occasions – fancy footwear is an absolute must when attending a formal wedding.
To ensure your kids look their best at the event, remember that less is always more when it comes to adding pizzazz. Subtle details like bow ties or delicate accessories can elevate any outfit without going overboard.
With careful styling choices, even the simplest ensemble can turn heads!
Planning Ahead
When it comes to choosing what to wear for a black-tie wedding, proper planning is essential. To make sure your children look their best on the big day, here are some tips to keep in mind:
First, plan ahead and give yourself plenty of time to get ready. Shopping for formal attire can be overwhelming, so allow adequate time for picking out outfits and making any necessary alterations.
Once you have everything sorted out, consider packing an emergency kit with items such as extra safety pins or bobby pins just in case!
Second, try things on before the actual event. This way, if something doesn't fit quite right or needs adjusting, there's still enough time to take care of those details without any last-minute panicking.
It's also important to remember that comfort matters – having kids who feel comfortable in their clothes will ensure they look more relaxed and confident when posing for pictures.
Finally, don't forget about accessories! Accessories like hats and bow ties add personality and flair to any outfit; however, stick to classic options rather than anything too flashy or over-the-top.
And since we all know how unpredictable weather can be, bring along a shawl or cardigan just in case! With these tips in mind, your kids will be dressed perfectly for the occasion in no time!
Frequently Asked Questions
How Can I Ensure My Outfit Is Appropriate For A Black Tie Wedding?
When attending a formal event, such as a black-tie wedding, it's important to make sure your outfit is appropriate. Knowing what constitutes proper attire can help you look and feel confident at the event.
It's best to start by researching the dress code that was specified on the invitation. Most likely, it will say either "black tie" or "formal."
Black tie means men should wear tuxedos with bow ties and cummerbunds while women should wear long gowns in colors like navy blue or black. If the dress code says something more general like "formal," then opt for a classic suit for men or an elegant floor-length evening gown for women.
In addition to looking up the dress code, it's helpful to consider some of the traditional rules associated with special events like weddings. When in doubt, err on the side of caution; don't take risks with bold colors or fashion statements that may clash with other guests' looks.
Stick to neutral tones instead and find pieces that fit well and match each other harmoniously. Avoid wearing anything too revealing or casual – no jeans, shorts, sneakers, etc..
Finally, accessorize tastefully but not excessively; think simple earrings rather than statement necklaces.
Armed with this knowledge about how to put together an appropriate ensemble for a black-tie wedding, you'll be able to attend confidently knowing that you've followed all the necessary etiquette guidelines.
Is It Appropriate To Wear A Hat To A Black Tie Wedding?
When it comes to formal events like black-tie weddings, wearing a hat may be seen as either appropriate or inappropriate depending on personal opinion.
On one hand, some people believe that wearing a hat is considered bad etiquette at such occasions because they are traditional ceremonies of celebration and reverence. On the other hand, others argue there is nothing wrong with adding a stylish accessory to complement your look.
Ultimately, it really boils down to what kind of hat you choose and how well it matches the rest of your outfit. If you decide to go for a classic style like a fedora or top hat in muted colors like navy blue or grey, then this could add sophistication without being too overbearing.
However, if you opt for something more outrageous like sequins or feathers, this might be seen as distracting from the joyous atmosphere of the event.
So before deciding whether or not to don a headpiece for your friend's big day, consider both sides carefully and weigh up all options according to taste and formality level required by their dress code.
What Is The Difference Between Black Tie And White Tie Dress Codes?
Knowing the difference between black tie and white tie dress codes can be tricky, especially if it's your first time attending a formal event. But understanding the subtle distinctions between these two types of attire is important in order to ensure that you look appropriate for the occasion.
In general, black-tie events are less formal than white-tie events. Men at a black tie event typically wear tuxedos with bow ties or four-in-hand neckties; women may choose long dresses or gowns in any color as long as they're semi-formal and elegant. White tie meetings on the other hand require men to wear tailcoats, waistcoats, and white bow ties; while women must don full-length ballgowns.
Being aware of both dress codes will help you pick out the perfect outfit so that you make an impression when attending either kind of event! With just a little bit of research, you'll know exactly what to wear no matter which type of formal affair awaits you.
Is There A Difference In Dress Code For Daytime And Evening Black Tie Weddings?
When it comes to black tie weddings, there is often confusion as to the difference between dress codes for day and evening events.
Black tie is a classic look that can be worn both during the daytime or at night. However, while some of the same principles apply across the board, there are subtle differences in what should be worn depending on when the wedding takes place.
At a minimum, men must wear either a tuxedo or dark suit with black shoes, cummerbunds/vest optional. Women generally opt for floor length gowns; however shorter dresses may also work depending on time of day and season. Here are four key points to consider:
• Daytime weddings call for lighter fabrics such as linen and cotton whereas evening weddings require heavier materials like velvet or silk
• Men typically add a pop of color with their accessories (bowtie/pocket square) in daytime but go more neutral in the evening
• For formal functions taking place outdoors in hot weather, women might choose pastel-colored long skirts instead of traditional full-length gowns
• It's important to check if there is an attire requirement mentioned on the invitation before making any decisions about what to wear
Aspects such as fabric choice and accessory selection will play an important role in your overall appearance at a black tie event – regardless of whether it's held during the day or night.
The most important thing is to ensure you feel comfortable and confident so that you can enjoy yourself without worrying about what you're wearing!
Conclusion
As with any formal event, it is important to consider the dress code when attending a black-tie wedding. Whether you opt for traditional evening wear or choose something more modern and stylish, your attire should be tailored to fit the occasion while still making sure that you feel comfortable and confident. By following these simple guidelines, you can ensure that your look is suitable for a sophisticated black tie affair.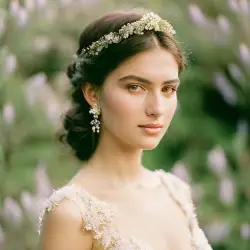 Latest posts by Rosie Liliy
(see all)