Ahh, weddings! A time of love, laughter… and lots of pictures.
After all the beautiful moments between a couple on their big day have been captured, it's customary for wedding guests to share some snapshots online. But how do you put together the perfect caption that encapsulates all the joy and excitement of newlyweds tying the knot?
Well, you're in luck—we've compiled over 100 humorous and heartwarming wedding captions for guests to choose from! Whether your post is about makeshift bouquets or funny crying memes that evolve during a touching ceremony, we've got something just right for those special memories.
So go ahead: dive into our list and savor every single breathtaking moment at the union of two amazing souls!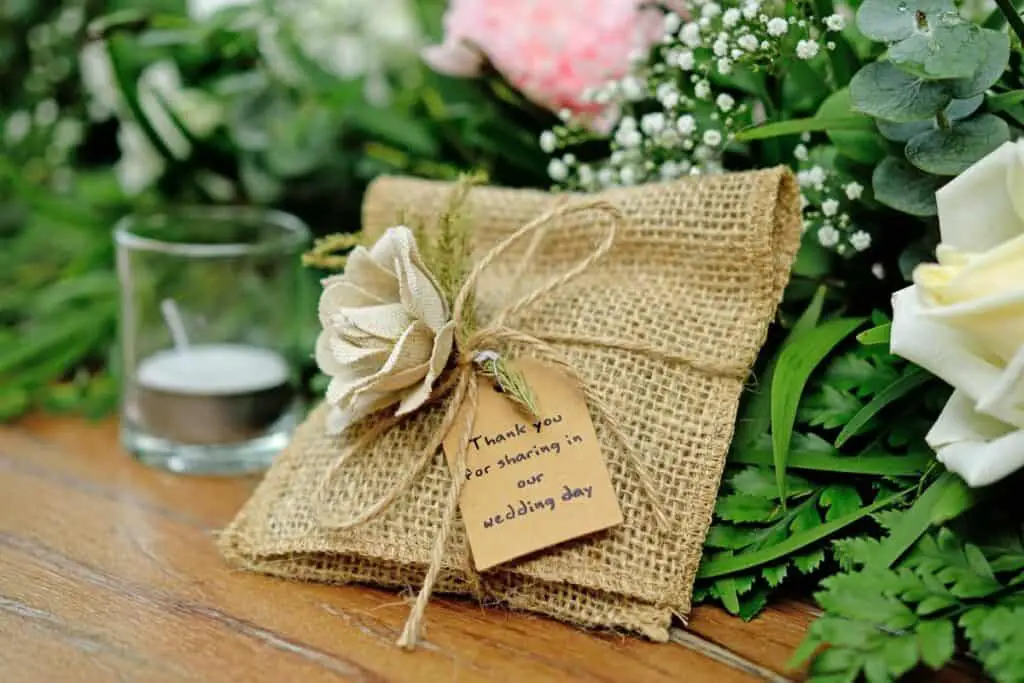 Related Posts:
202 Clever Engagement Captions
130 Funny Bridesmaid Captions
150+ Wedding Photo Captions
Simple Wedding Captions for Guests
"Hitched and loving it! #MarriedLife"
"I don't always dance, but when I do, it's at weddings. #PartyTime"
"Eat, drink, and be married! #WeddingGoals"
"Two hearts become one today. #Soulmates"
"Wedding bells ringing, love is in the air. #HappilyEverAfter"
"Today we celebrate love, laughter, and happily ever after. #BrideAndGroom"
"I'm here for the open bar and the love story. #WeddingBliss"
"Best. Wedding. Ever. 👌 #PartyTime #Excellent"
"Marriage is a journey, and I'm here for the ride 🚗💨 #HitchedForLife #WeddingFun"
We came, we saw, we said "I do!" 💍 #JustMarriedFeels #WeddingMemories
"My heart is bursting with joy for you both. Cheers to forever! 🥂"
"Today's love story: You + You = Forever and always. ❤️"
Love always finds a way.
A match made in heaven. Congrats on finding your soulmate!
Forever starts today.
Love isn't just an emotion, it's an adventure.
Sweet Wedding Captions for Guests
"I may have cried more than the bride 😭 #EmotionalWreck #WeddingFeels"
"Forever third wheelin' but lovin' every minute of it 🤵👰 #WeddingPartyGoals"
"I never thought I'd catch the bouquet, but I guess dreams really do come true #winning"
"When your love story gets its own fairytale ending 🧚‍♀️✨ #HappilyEverAfter"
"They tied the knot and sealed it with a kiss! 💋💍❤️ #MarriedLife #WeddingKiss"
"I didn't catch the bouquet, but I did catch the best memories. #loveisintheair"
"Dancing the night away with my favorite humans #familygoals"
"I thought I knew what love was, but this wedding just redefined the word #speechless"
"I couldn't find a date for the wedding, but at least I have the memories (and the photos) #thirdwheel"
The stars aligned, the planets kissed, and two hearts beat as one. 💫💖
Love is a beautiful chaos, where the heart and mind collide in the most magical way. 💘🌀
This day is the perfect combination of fairy tales and reality. ✨💍 #FairyTaleWedding
The cake may be gone, but the love will last forever. 🍰❤️ #WeddingBliss
"Can't believe I'm crying over someone else's love story…again! Congrats to the happy couple! #swooning #weddingvibes"
"Just witnessed the most epic bouquet toss ever! Congrats to the lucky catch! #winning #weddingtraditions"
"Being a part of my best friend's big day was a dream come true! Love you, girl! #bridesmaid #besties"
"This wedding is a dream come true, and so are you two. Congrats, my friends! 😍"
"Happiness is being a part of your special day. Congrats on tying the knot! 😊💍"
"I never believed in fairy tales until I saw you two together. Congrats on your happily ever after! 🧚‍♀️🧚‍♂️💕"
To the bride and groom – may your love story continue to unfold in magical ways!
"Witnessing love like this gives me hope for forever ❤️ #WeddingBliss #Soulmates"
"Can't stop crying happy tears at this beautiful union 💕 #Blessed #LoveWins"
"This wedding has stolen my heart 💖 Congrats to the newlyweds! #ForeverAndAlways"
"If this isn't true love, I don't know what is 💘 So happy for the newlyweds! #Soulmates"
"Love brought them together, and now it's forever! ❤️ #WeddingGoals"
"The dance floor is heating up and so are the newlyweds' hearts 🔥💃🕺 #weddingparty #lovemusicdance"
"As I watch them exchange vows, I can't help but feel hopeful for my own happily ever after 💍💕 #weddinginspiration #lovegoals"
The flowers are blooming, the birds are singing, and love is in full bloom. #WeddingMagic
Funny Wedding Captions for Guests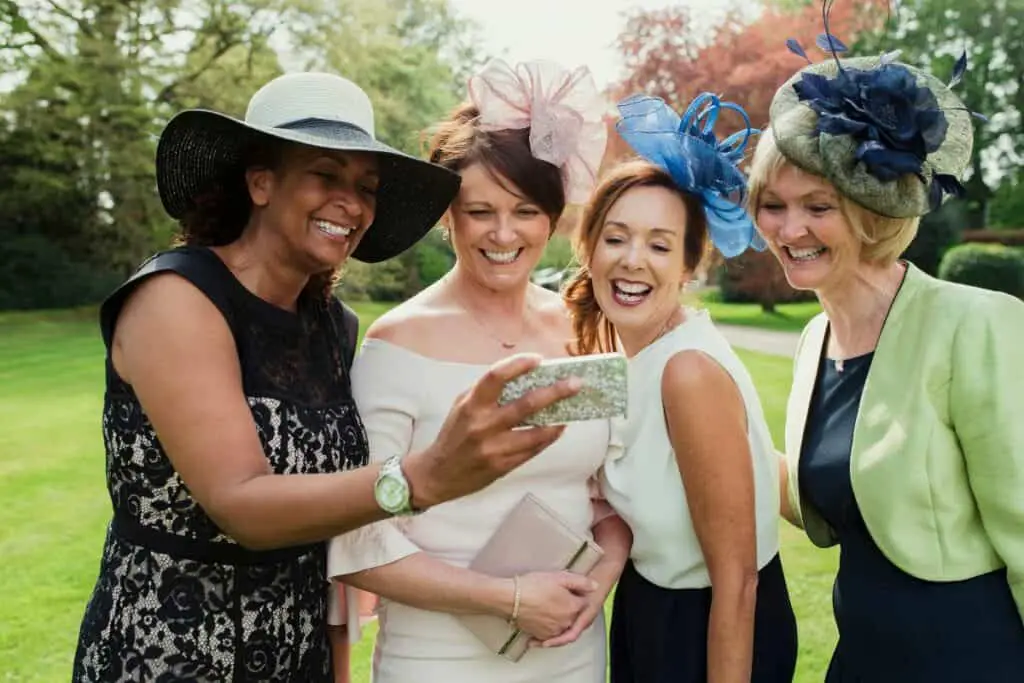 "Love is patient, love is kind, love is…open bar! #WeddingFun"
"I finally found my lobster! 🦞❤️ #FriendsForever #WeddingVibes"
"I'm not crying, you're crying 😢 #LoveWins #WeddingBliss"
"Celebrating the union of two weirdos in love 🤪❤️ #LoveIsQuirky"
"I promise to dance with anyone who needs a partner! #AllTheMoves"
"We take open bar weddings very seriously 🍻🥂 #WeddingPartyAnimals"
"Marriage: when dating goes pro! 😜💍❤️ #ForeverAndAlways #WeddingVibes"
"From this day forward, they'll never have to swipe right again! 😂🤵👰 #WeddingHumor #LoveStory"
"Danced my heart out and my feet are paying for it. #worthit"
"Love is in the air, and so is the smell of delicious cake #weddinggoals"
"I came for the cake 🍰 stayed for the love 💕 #WeddingCrasher #NotSorry"
"I never realized how much I love open bars until today #weddingcrasher"
"It's official: love is not canceled #weddingbliss"
"The wedding favors were so cute, I almost forgot to eat the cake #priorities"
"If this wedding is any indication of what their marriage will be like, these two are going to be the ultimate power couple #relationshipgoals"
"Dancing to the Cha Cha Slide with my grandma is a moment I'll never forget! #familyfun #weddingdancefloor"
"The wedding cake was so beautiful, I almost didn't want to eat it…almost! #foodie "
"The open bar was a bad idea…said no one ever! Cheers! #drinks #weddingfun"
"They say you know when you know… and these two definitely know! 💑 #MeantToBe"
I'm not crying, my eyes are just allergic to true love.
"Nothing says true love like a groom tearing up during his vows. Excuse me while I go grab some tissues. #romantic #emotional"
Wedding Guest Captions About the Bride
"The bride looked like a fairy princess, and the groom looked like he won the lottery #perfectmatch"
"The bride's dress is so gorgeous, I might have to steal it for my own wedding! #fashionista #weddingdressenvy"
"The bride? More like the queen of my heart 💕👑 #BrideGoals"
"I swear she's an angel in disguise 😇✨ Congrats to the most beautiful bride!"
The most beautiful flower in the garden has bloomed!
"When I grow up, I want to be just like her 😍 #BrideInspiration"
"I'm convinced she's a superhero in a wedding dress 🦸‍♀️💍 #BridePower"
The belle of the ball is a fairy in our midst 🧚
"If I had a penny for every time I was in awe of the bride, I'd be a millionaire 💰😍 #WeddingGoals"
"I'm pretty sure she's secretly a Disney princess 👸🏻💍 #FairytaleWedding"
"My heart just skipped a beat seeing the bride walk down the aisle 😍❤️ #BrideMagic"
"I can't decide what's more stunning: the dress or the bride wearing it 💐👰🏻 #WeddingPerfection"
The fairy godmother has transformed Cinderella into a stunning princess!
If you need a definition of "blushing bride," just look at her.
Her smile lights up the room and our hearts.
The mermaid has emerged from the depths of the ocean to enchant us all!
If you looked up "beautiful bride" in the dictionary, you'd see her picture.
The bride: a mix of elegance, grace, and a touch of sass.
Someone's finally getting a new last name!
Wedding Guest Captions About the Groom
"That moment when the groomsmen break it down to 'Uptown Funk' is the highlight of the reception! #danceparty"
"This guy just won the biggest jackpot of all time: the heart of the beautiful bride"
"He's not just her groom, he's also her partner in crime for life"
"The groom: the guy who just made all the single ladies in the room swoon"
"Meet the man who stole the bride's heart and is now officially off the market"
"The man, the myth, the legend. Congrats on finding your forever, bro!"
"He's got the charm, he's got the style, and now he's got the girl."
A true gentleman – he's got the heart of a lion, the style of James Bond, and the love of his life by his side.
Looks like someone's in for a lifetime of dad jokes and lawn mowing!
I'm pretty sure the groom is already regretting his bachelor party decisions.
The groom may be taken, but his sense of humor is still up for grabs!
Sorry ladies, the groom is officially off-limits… but we won't stop you from trying!
It's official, the groom is no longer a lone wolf… but we're not convinced he's ready to be tamed!
"Someone's getting hitched, but we won't say who's getting dragged down the aisle! #groomjokes"
"Looks like someone's found his ball and chain! #sorrynotsorry"
"The groom's about to kiss his freedom goodbye! #marriagejokes"
"Let's all raise a glass to the groom, who's giving up his man cave for good! #weddinghumor"
"The groom may think he's in charge, but we all know who's really the boss! #marriagejokes"
"It's official: the groom is off the market! Ladies, we lost another one… #sorrynotsorry"
We all know who really caught the bouquet… #Groom #SorryLadies
Final Thoughts
Now that you have a long list of captions for your guests to choose from, your special day can be celebrated far and wide. Make sure to share these captions on all of your social media platforms so everyone can spread the joy with you. Who knows, maybe it could even get trending!
Don't forget to take lots of pictures and capture all the love surrounding you during this eventful day. Cherish these small moments because they won't last forever – but fret not, the memories will stick around until eternity. Before you know it – you'll be saying "I do"!
As they say: "A wedding is a day when a madly in love couple agrees to stay madly in love forever!" Until then – enjoy pulling together meaningful captions for all those hashtags.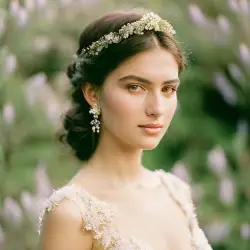 Latest posts by Rosie Liliy
(see all)