When it comes to planning your wedding day, it is easy to become bogged down over colors and table settings.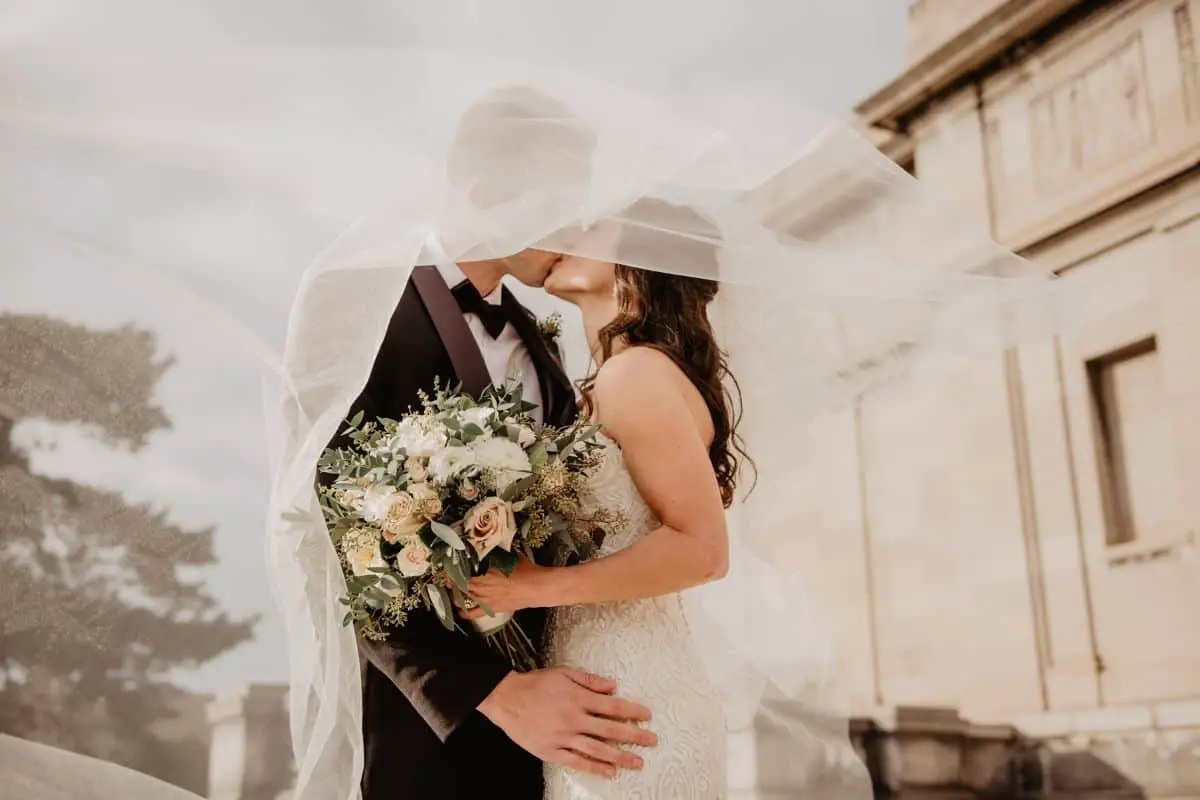 To make it easier, a lot of couples gravitate towards the idea of a theme. This way, they can work around it when building their dream wedding.
Whilst you might think the word 'theme' sounds silly, as if you are planning a birthday party – don't be fooled.
Themes can be classy and elegant, and serve as a way to bring a bit of fun to the Big Day.
So, let's take a look at the top 10 wedding themes. You never know, you might just find some inspiration.
Modern Wedding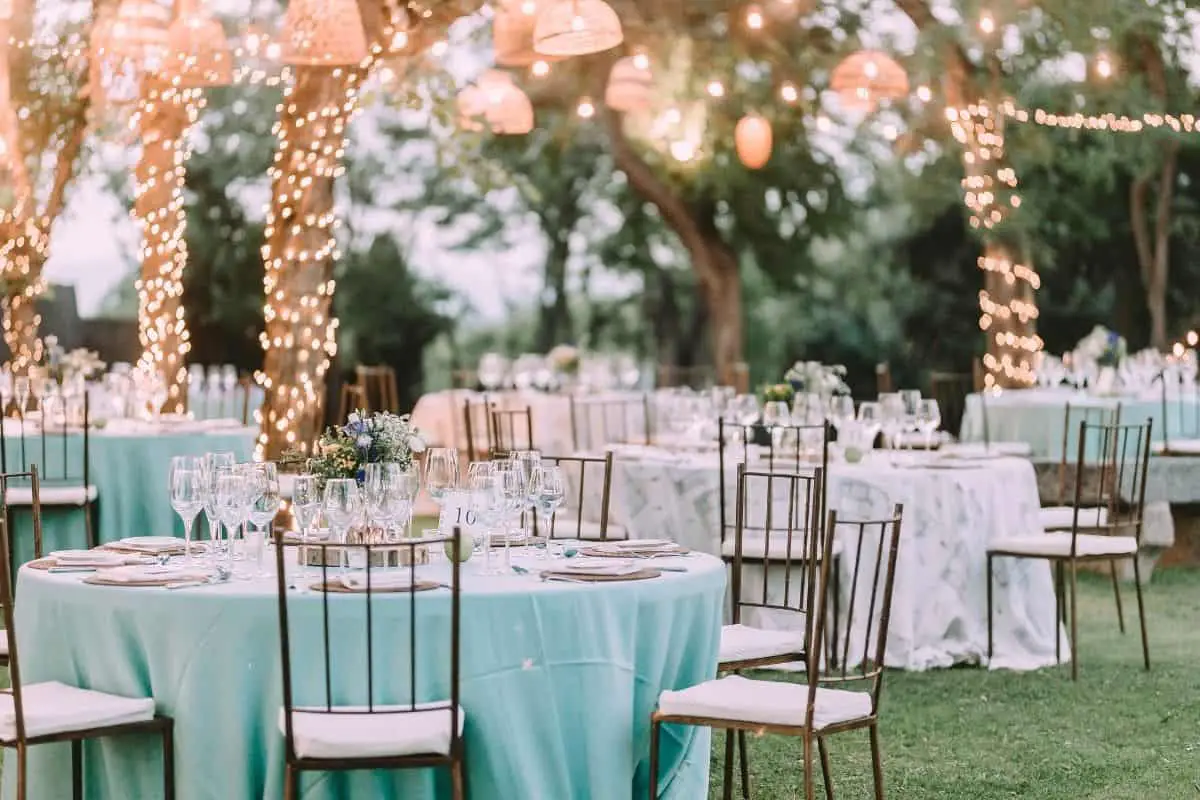 More and more people are deciding to go modern with their wedding. What does it mean? It can mean a lot of things! For example, from dropping traditions, to keeping it minimal. 
Modern weddings take on current trends, rather than going for classic elegance.
Also, the color pallet may focus on monochrome tones, with gray taking up residence at the front. You can incorporate this with a gray marbled cake.
Think clean lines, and simple table settings with clear vases and muted flower tones. However, contrasting colors and making use of the green can also work.
The wedding dress itself can act as a fashion statement, or tone it down with it looking more like a regular dress, than a wedding dress.
If you are stuck with where to start, your event planner might be able to help. Just ask them about current trends and how you can incorporate them into your wedding day. 
Include something like:
Simple table settings and stationary
Bridal party not matching
Glamorous Wedding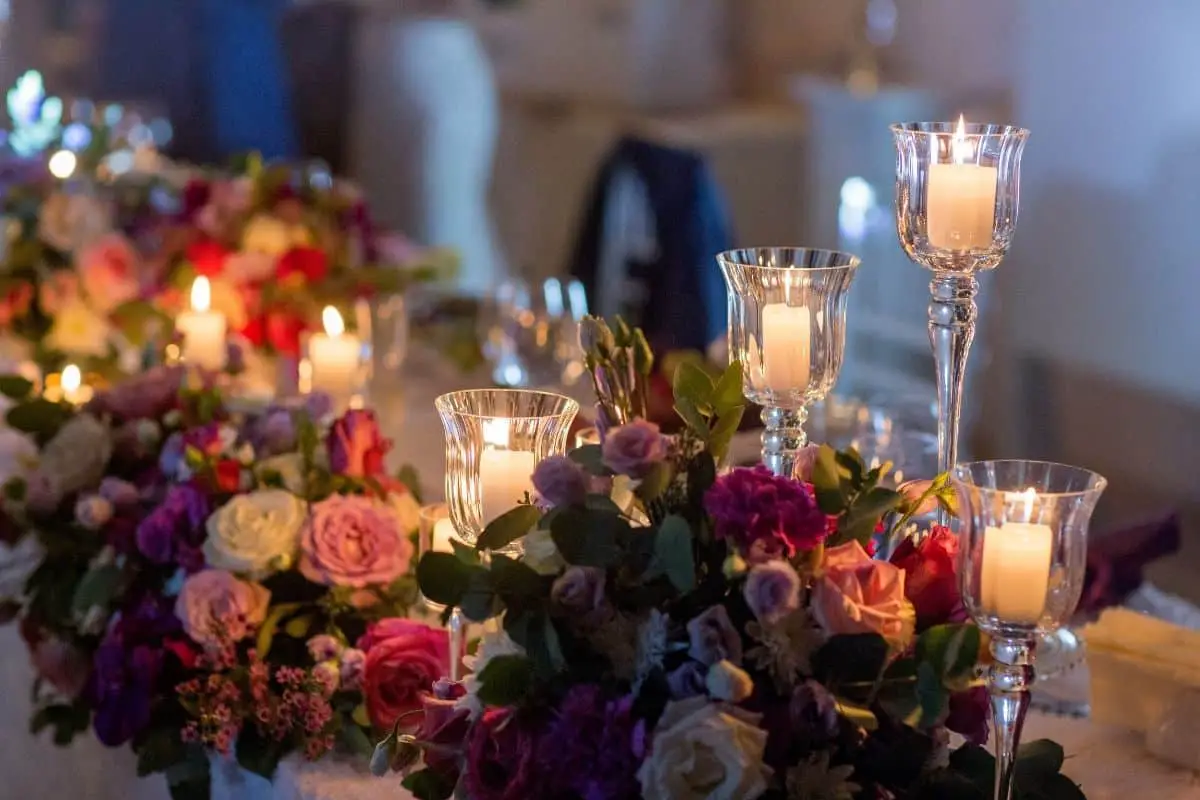 A glamorous wedding isn't for the faint of heart. It is about going big or going home – well, sort of.
Whilst likely to be a theme of the wealthy, you can also incorporate it into your wedding day, no matter the budget.
Luxury is at the forefront of this theme, and is an exciting one to push at boundaries. For example, the wedding dress can have a big 30-foot train, and bold accent colors are a must.
Fill the aisle with flowers, and make sure centerpieces are tall and magnificent. One thing is for sure, you don't need to hold back with this theme.
Let the imagination run wild, choose some of your favorite ideas and see what you can make of them.
However, do remember to not go over budget, and try to stick with everything looking as elegant as possible.
Whilst glamorous is a great option, steer away from tacky. 
Oh, and the bigger and more flamboyant the cake, the better!
Include something like:
Think about beautiful calligraphy
Garden Wedding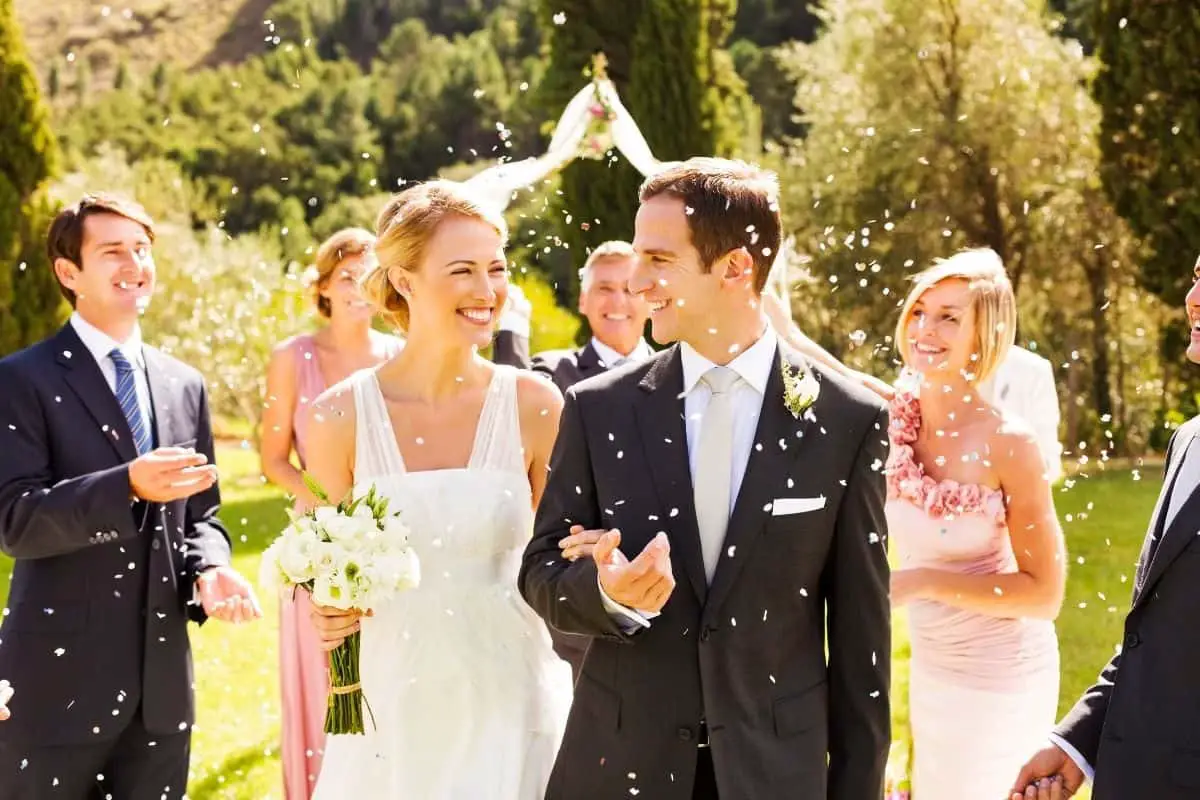 Whilst you can have this in your backyard if its big enough, you can also find a venue that will host a garden wedding. They are wonderful during the spring, summer, as well as early fall.
You obviously will have to rely on the weather, but fingers crossed to it being beautiful.
This does mean that you will need to think of using a space people can go to if it does rain, such as a marquee. 
Use real flowers on the chairs and tables, and integrate both the garden and your wedding decorations together.
Include something like:
Bohemian Wedding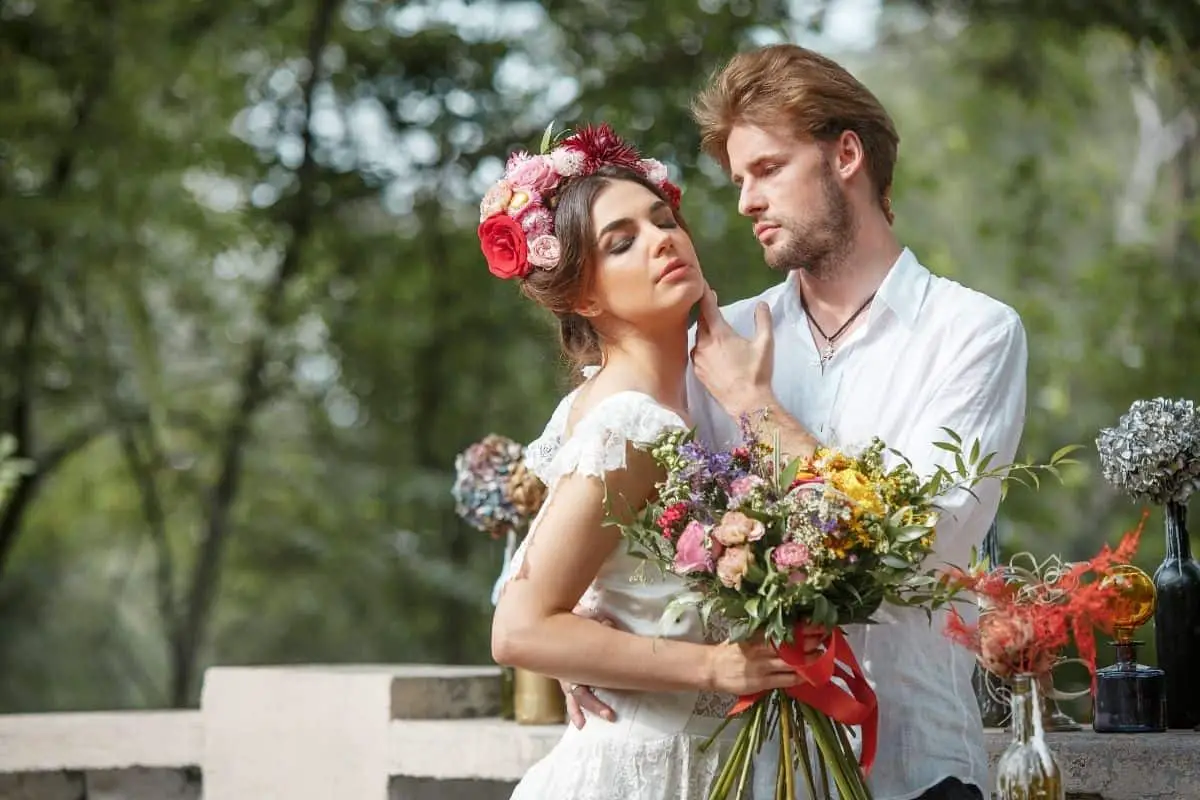 A countryside venue will do wonders for a bohemian theme. Keep it natural with touches of vintage rugs and dream catchers.
Keep it modern, yet traditional by having the backdrop filled with books to keep it warm yet inviting.
It can be quite a playful wedding too, so don't hold back on any whimsical ideas. You can also include popcorn and different candy too. 
Keeping the overall presentation soft and fun will be the key to pulling this theme off. 
Include something like:
Romantic Wedding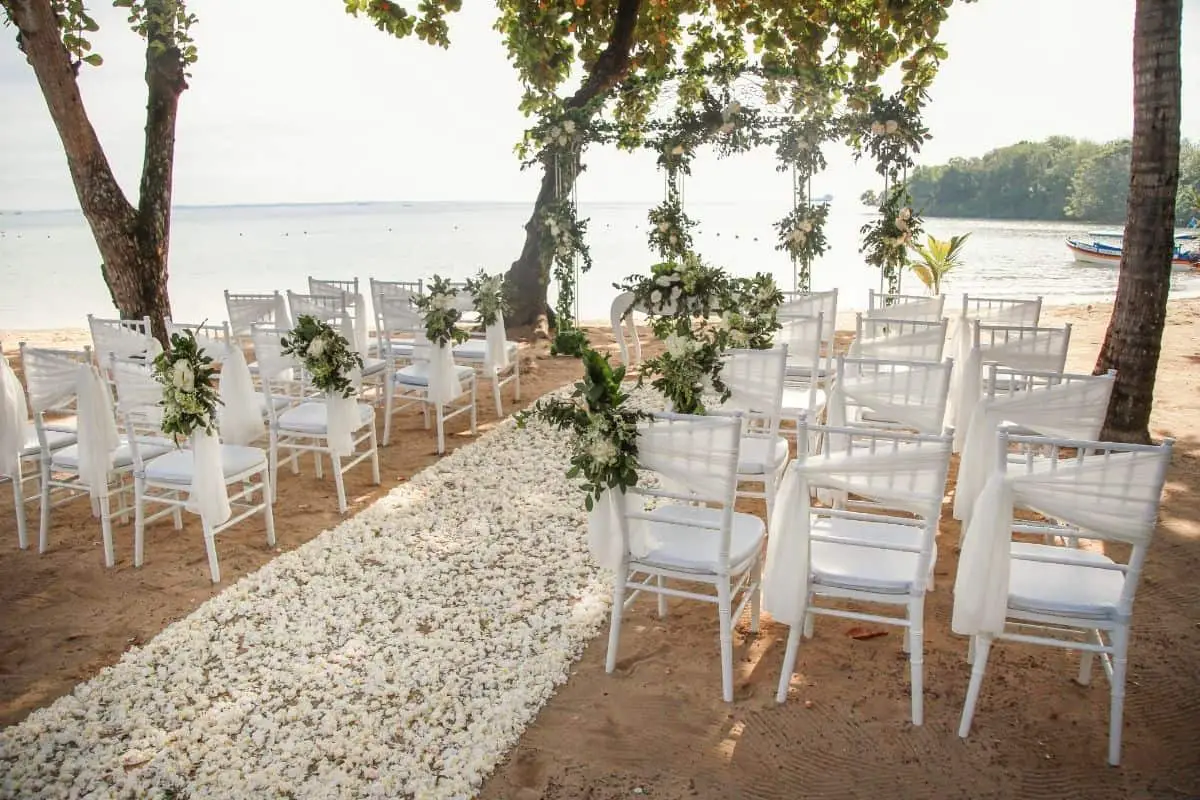 Whilst yes, all weddings are romantic, it is a theme too! Hear us out…
A romantic wedding is bringing in pinks and peaches as main colors, but keeping them soft and delicate. In fact, you will find that this theme could also be called 'delicate'. 
It is a mix between a traditional wedding and something elegant, but with thinking about the more romanticized aspects of the day. 
For example, the 'something old, something new, something borrowed and something blue'. Then there is the added 'and a sixpence in her shoe'. So, what do these mean?
Something old is meant to connect the bride with her roots. Something new is said to connect her with the new life she is about to embark on.
Something borrowed is to remind the bride of the ones who love her, and to borrow their wisdom and strength.
Something blue is to state her espousal of the notion, and lastly, the sixpence is to be a symbol of prosperity and wealth.
Include something like:
Lighting that is delicate
Vintage Wedding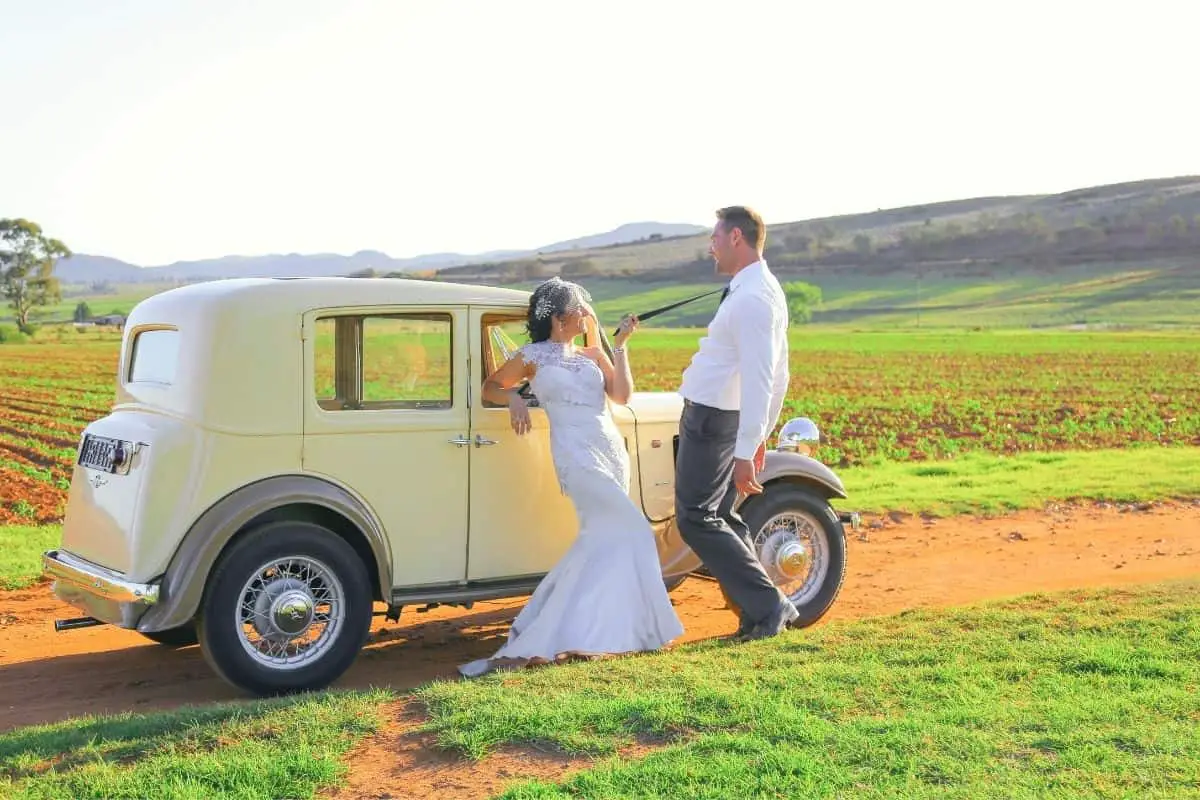 A vintage wedding is a fun theme. When deciding on where to start, think about 20s and 40s nostalgia and go from there.
British cups and sauces, as well as a vintage style dress will work perfectly.
Going more Greats Gatsby, think about using accents of gold too.
The venue for dancing could resemble a ball room, so make sure you get the area you plan to spend the day just right.
Architecture will be very important here. 
However do remember it is a modern day wedding, so you will want amenities available too!
Also, if you cannot budget for a big ball room, look at making a smaller room just as grande by using the right decor. 
Include something like:
Accents that are weathered
Fairytale Wedding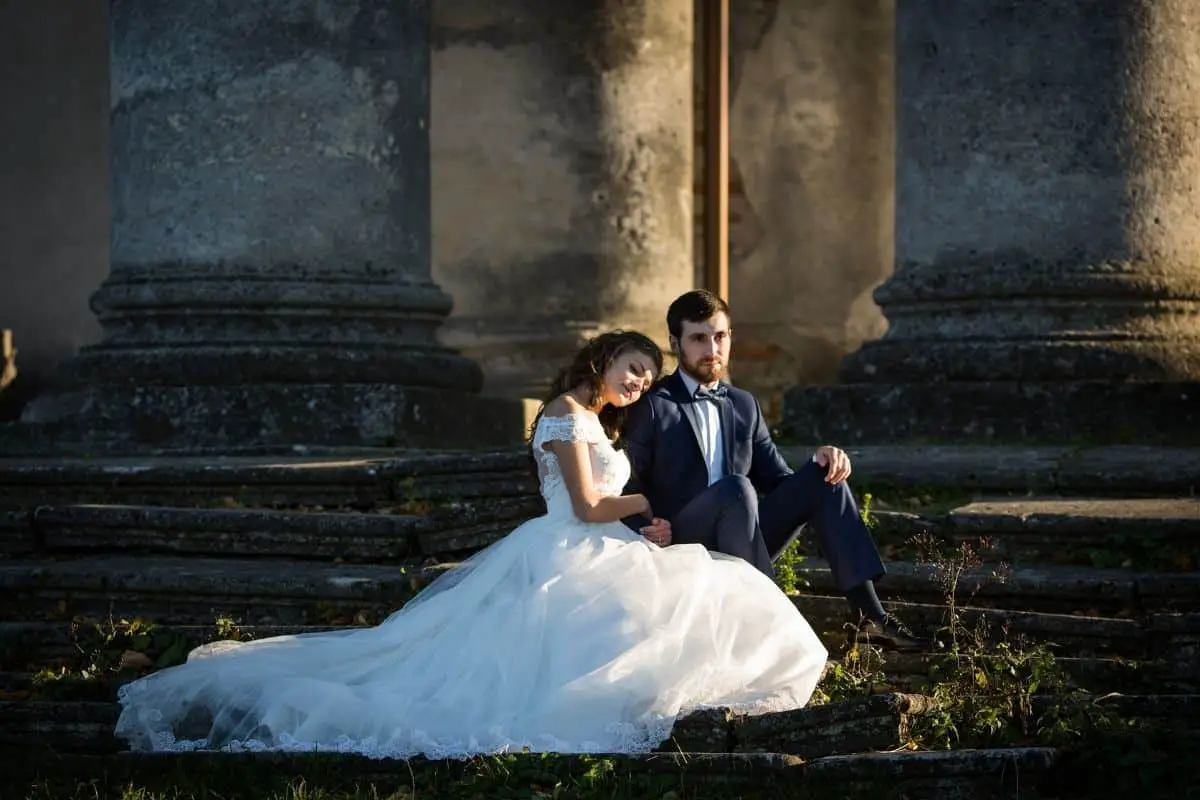 The scenery will be your number one priority when looking for a venue. Think about a mansion with a waterfront, for example.
Whilst your wedding day is naturally a fairytale, it can also look like one.
Take inspiration from Disney (you heard that right) and turn it into elegance with a beautiful gown, gold and soft colors, along with gorgeous tableware.
Make it fit for a princess and her prince!
Include something like:
Rustic Wedding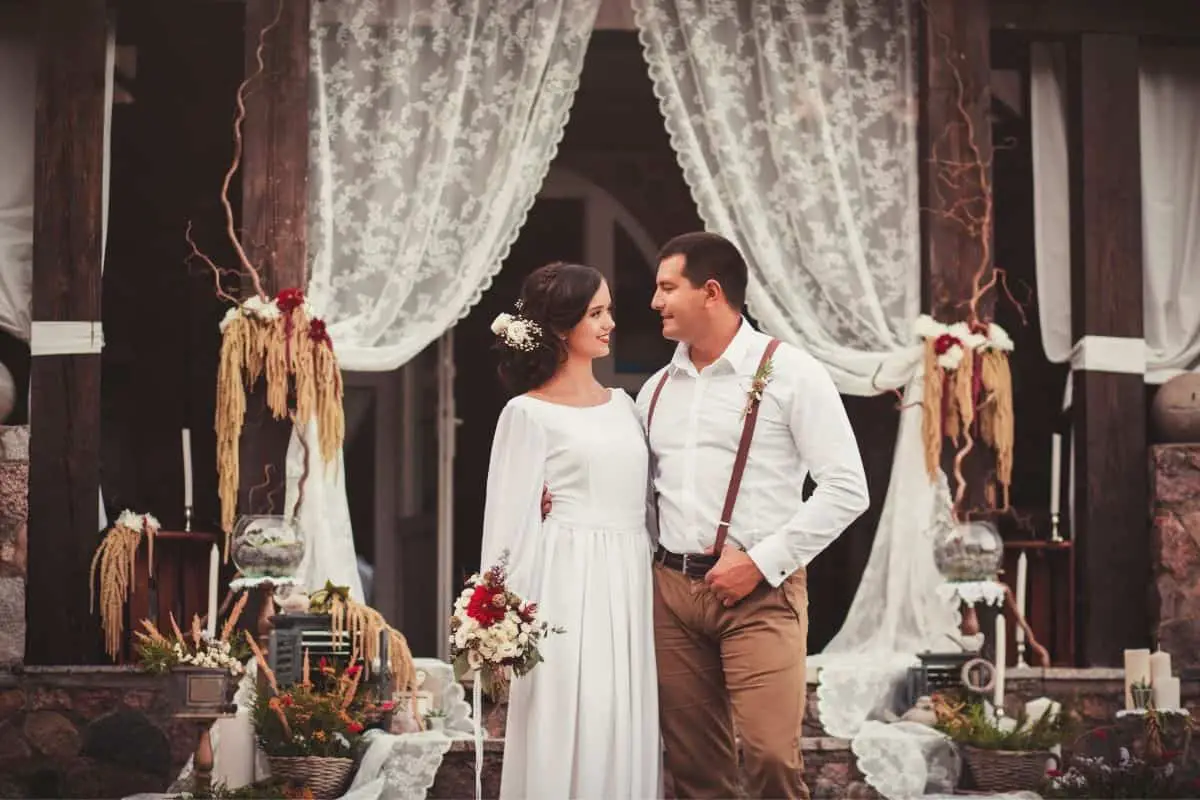 Rustic weddings are great for those who love nature, and want to go back to basics on their Big Day.
Whilst it does include the traditions of a wedding day, you can strip it back by the dress being less traditional, and bringing elements of the outdoors in.
This can be done by using wood, rope and lots of greenery. Handmade is going to be your go-to when it comes to decor too.
Even so, it doesn't mean it has to be really DIY. Add touches of elegance too with beautiful bouquets and table decorations. 
Include something like:
Textures that are natural
Mismatched mason jars, vases and flowers
Bring nature indoors such as wood
Dress code is more casual
Destination Wedding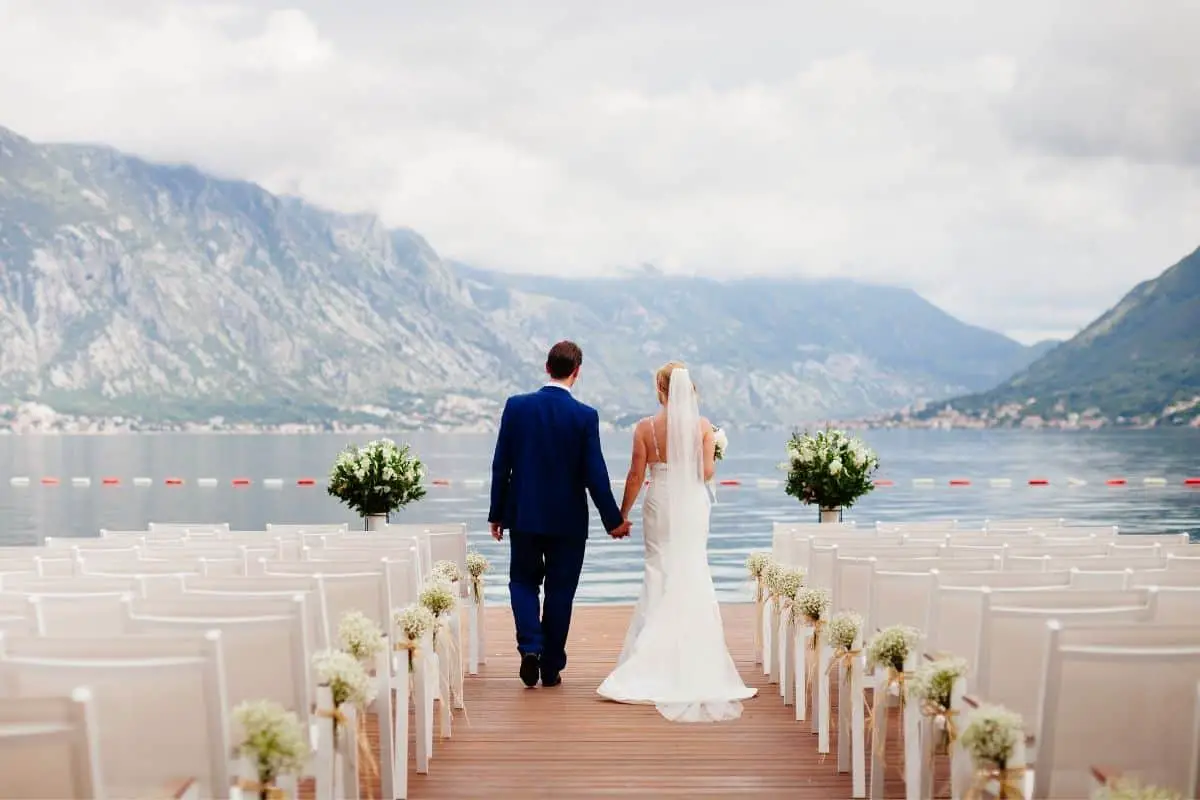 Why stay local? There are many places to get married, such as Hawaii or Jamaica, for example.
Doing so can mean not only do you and your guests get to go on vacation, but you can also have a beach wedding.
Wedding planners are key when planning something like this. They can help you find somewhere to get married, and then work on the venue, invitations and decor, as well as any legalities. 
The photographs will be amazing, and you can get a tan whilst you're at it too!
Include something like:
Non-traditional wedding dress
Colors that fit with the area
The Classic Wedding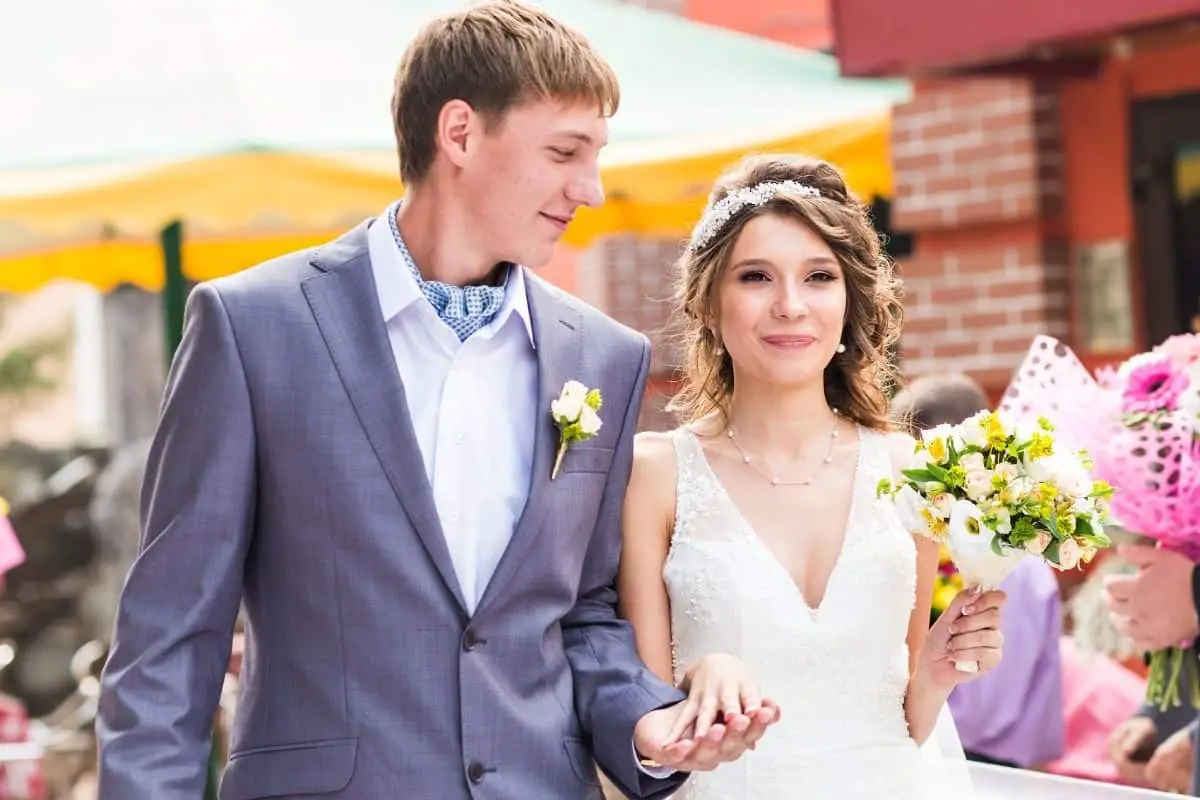 There is also the classic and traditional wedding. With this one, you can find colors that suit both of you as a couple, and then use it in floral arrangements.
Think about textures too such as lace which can be used on the table. It doesn't have to be boring either.
Think about interesting ways to set the tables, and to add little touches like die cut labels on wine bottles.
This theme has a mix of the traditional along with elegance. You can add elements of tradition alongside a touch of modern too. This way you can be a little more creative without being restricted. 
Include something like:
Final Thoughts
Planning for the Big Day can be stressful, but it doesn't need to be. There are lots of themes to give you inspiration, from color schemes to decoration.
Whether you want to go all out and create a fairytale wedding or not, just remember that whilst there are lots of things to plan, just breathe – you only get to plan a wedding once, so you might as well enjoy the process too.

Latest posts by Lisa Plaitt
(see all)