If you've finalized the date, set everything in stone, and have your ceremony outfits ready to go, it's time to turn your attention to other wedding festivities.
There are different types of parties that will take place before the wedding day, which can often be confusing. But knowing the difference between a bridal and a wedding shower is a great place to start.
They might sound like the same thing but have several things that differentiate them from one another.
This ranges from who is invited on the guest list to the food that is served and the overarching theme of the event.
Here are 10 key differences between a bridal shower and a wedding shower.
1. Activities 
Bridal Shower
A bridal shower is about spoiling the bride-to-be with attention and congratulating them with gifts. As a result, gift-giving is seen as good etiquette and one of the top activities for any bridal shower. 
Overall, activities aren't a requirement of a good bridal shower, but they are a tradition for a reason!
Not only do they help everyone in attendance to get involved in the bridal shower and celebrate the happy couple, but they're also great at breaking the ice. 
Popular activities include a mini fashion show, karaoke, a tarot reading, wine tasting, and playing games.
You also can't forget the process of eating and drinking, either! Food and drink are also usually included as part of the bridal shower.
Wedding Shower
A wedding shower, on the other hand, is a co-ed event, meaning the activities must be tailored to the tastes of the couple instead of just one of them.
A wedding shower will usually contain a sit-down dinner, and speeches given by close friends and family, followed closely by the opportunity to open presents.
It's possible to play fun ice breaker games during these events, but they are often more formal than bridal showers.
Gift opening will usually happen just after the dinner and desserts have been served, and at the point of the event when people are happily mingling and socializing.
Ideally, the opening of the gifts should happen towards the end of the shower, but this can be done whenever it feels right.
2. Favors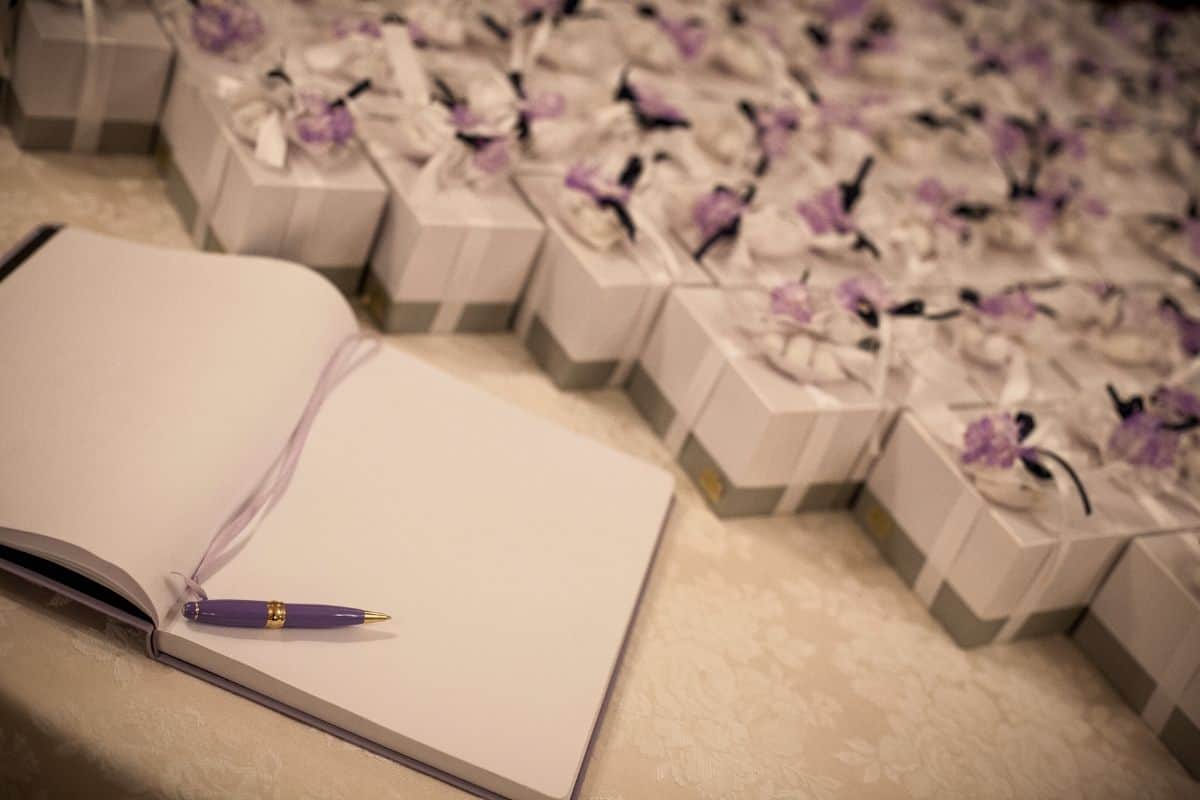 Bridal Shower
Giving out bridal shower favors to guests is always a nice touch but, again, it isn't a requirement for any host. 
Favors simply provide an extra detail that serves to enhance the overall experience.
They are an excellent way to show gratitude to attendees of the bridal shower and can also double as keepsakes of the event. 
These small items can double as decor or as activities, but will still be seen as useful or cool if they don't serve a particular purpose.
Favors may include beauty products, personalized stationery, or even edible treats to commemorate the event. 
Wedding Shower
The option of giving favors to guests is completely up to the host, much like a bridal shower.
In terms of the wedding shower, you can stick with common wedding favors such as cookies, cupcakes, and chocolates. 
Or, there's always the chance to make something more durable and memorable for attendees. After all, it's easy to commission personalized keyrings or merchandise to hand out!.
Whatever the event, any type of favor will be appreciated by the guests!
3. Food And Drinks
Bridal Shower
Finger food is the usual thing that is served at a bridal shower. Paired with wine, tea, coffee, soda, or any other preferred beverage, the food and drink on offer usually cater to everyone's tastes.
If the bride has a preference for a specific cuisine or dish then you should aim to include and serve them as part of the bridal shower.
To make things a bit more enjoyable, feel free to incorporate food with a specific theme.
Wedding Shower
A wedding shower can be hosted at any time of the day, in a variety of locations. 
Unlike the finger food usually presented at a baby shower, wedding showers will typically involve more sophisticated sit-down dinner meals with dessert.
This is especially true of evening showers. Feel free to add lots of wine to this if it is hosted in the evening!
However, depending on the desires of the future bride and groom, it's perfectly acceptable to still have finger food at a wedding shower!
4. Gift Ideas
Bridal Shower
All gifts that are purchased for the bride should be purchased after considering her interests.
This could include perfume, lingerie, makeup, bath products, or clothing. In certain situations, a family heirloom from relatives might also make a great bridal shower gift!
Bridal shower gifts can also be items that are useful to the bride to take into new married life, such as small household items or furniture. However, this depends on the bride's preferences.
Any gifts on her wedding registry can usually be bought at an online registry or a specified department store.
You could even make your gift for the bride. For example, if you are good at making resin art, you can make something that the bride can use in her home.
Wedding Shower
Wedding shower gifts should be appealing to both the bride and groom, rather than one of them individually, After all, it is a joint celebration! 
When shopping for gifts, all those in attendance of the wedding shower should look at the registry to find specific items to gift to the bride and groom.
These gifts usually vary quite a bit and could include cool gadgets and appliances, specific pieces of furniture, and pieces of home decor.
Really, it refers to any item that will be required by the couple for their new life together.
5. Guestlist
Bridal Shower
There are no restrictions on the type of people that can attend a bridal shower, as long as they are female.
According to tradition, bridal showers are only supposed to be attended by the women who are closest to the bride.
The number of guests who are invited to the bridal shower depends on the bride's circle of family and friends.
It can be an intimate party of eight people or a larger celebration with 20+ people.
This is the time to invite any sisters, mom, cousins, grandmother, and aunts if they aren't going to receive an invitation to join in with the bachelorette party shenanigans. 
It's important to note that everyone invited to the bridal shower must be invited to the wedding, though not everyone invited to the wedding needs to be at the bridal party.
The groom also doesn't need to be in attendance.
Wedding Shower
The invites to a wedding shower are more diverse than the bridal shower. This is because both men and women can attend a wedding shower.
The guest list consists of close friends and family of both parties.
Much like a bridal shower, the wedding shower can be either an intimate affair or a larger celebration, fully dependent on the close circle and personal preferences of the bride and groom. 
Guests in attendance of the wedding shower are also going to be guests at the wedding. Everyone in attendance should therefore be automatically put onto the wedding list.
6. Host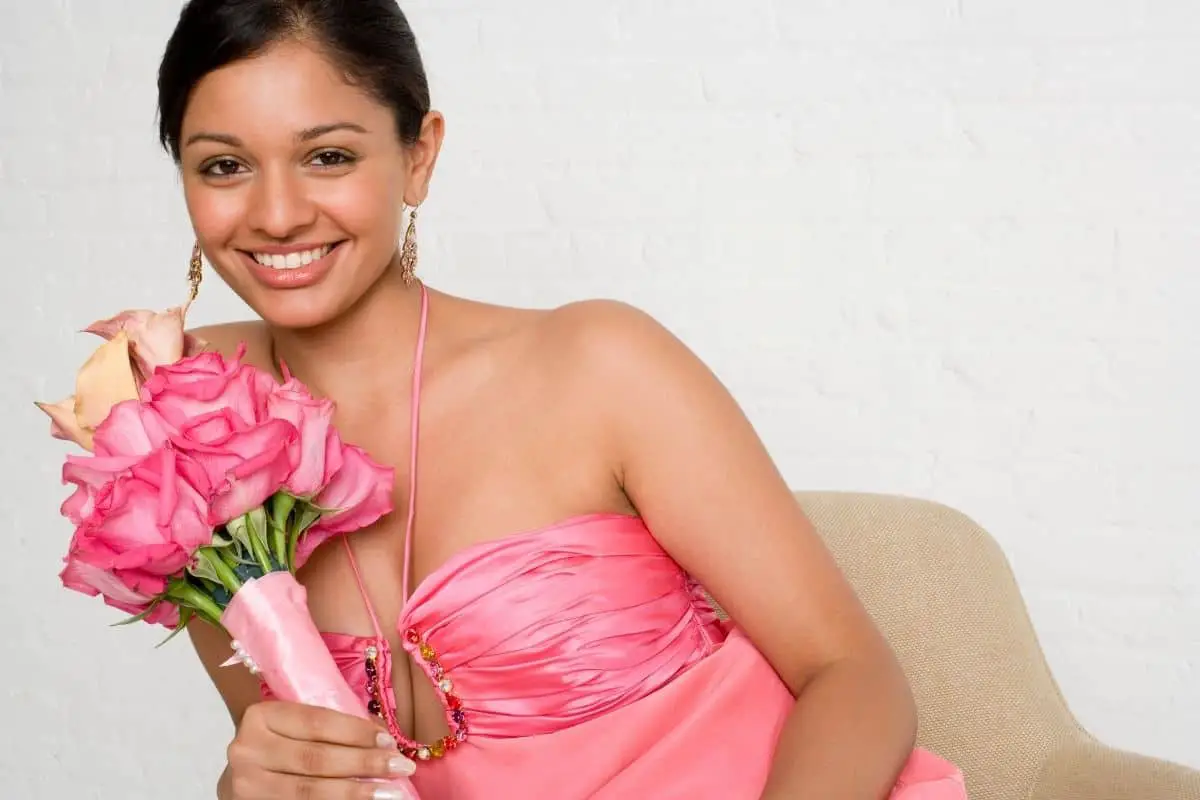 Bridal Shower
The host of a bridal shower is usually the maid of honor. This individual is in charge of planning, organizing, and executing the bridal shower with some helpful input from the bridesmaids and close friends of the bride. 
Tradition says that the mother or mother-in-law (or any female relatives) should stay away from hosting the bridal shower as it may appear that they are asking for gifts themselves.
However, anyone can host nowadays – provided they have permission to do so.
Bridesmaids are there to lend a hand with planning or decorating the venue. They can also help to cover the costs of small items such as prizes, desserts, and alcoholic beverages.
Some of the main responsibilities of a host include selecting a venue, sending out invitations, planning games, and selecting favors to give to guests.
Wedding Shower
Unlike a bridal party where only specific people can attend and host the event, a wedding shower can be hosted by anyone aside from the couple themselves. 
The host can be the bride or groom's family, the maid of honor, the best man, or anyone in either of the couple's wedding parties.
Or, multiple people could band together to host the wedding shower, provided they are close to the couple and know exactly what they would like to have in place during the event.
7. Purpose
Bridal Shower
The overall purpose of a bridal shower is to honor and celebrate the bride as she is. It's held to spoil the bride and shower her with gifts before embarking on her new life as a married woman. 
By playing games and bonding with one another, a bridal shower is also a great opportunity to spend quality time with the female friends and family of the bride.
Wedding Shower
Also known as a "couples shower," the wedding shower is an event that is typically thrown for the two individuals that are getting married.
It's essentially a joint celebration to honor the couple where everyone is usually invited regardless of their gender.
Wedding showers actively celebrate the couple and allow close friends and family to meet one another, spend time together, and enjoy their time before the wedding day.
8. Theme 
Bridal Shower
Tailoring the theme to suit the needs and interests of the bride is the key to success.
If the wedding is winter-themed or is taking place during the winter season, then try to think outside of the box in terms of the theme and add some white frosted cupcakes and snowy decorations to top everything off (with the bride's preferences in mind).
The bridal shower can even be themed to a particular color if customizing with a theme is too complicated! 
Wedding Shower
The theme should appeal to both the bride and groom. It should be tailored to the couple's needs whilst also being imaginative and enjoyable for all in attendance.
A theme is optional but it would make the event much more fun! Maybe consider shaping the theme around the shared interests of the happy couple and incorporate it into the wedding shower.
For instance, if the bride and groom are both interested in movies, a wedding shower themed around Hollywood might be a good way to go! 
9. The Venue 
Bridal Shower
The bridal shower can be hosted anywhere, as long as it is suitable for the festivities.
Common venues include the host's house, the bride's favorite restaurant or bar, a hotel room, a large community function room, or the home of a close friend or family member.
Wedding Shower
Wedding showers are often held at restaurants, community function spaces, a host's house, or simply in a venue that the couple like.
The event isn't limited to these specific locations and could be anywhere with significant meaning like the couple's favorite bar or the place they met. 
10. When To Host The Event
Bridal Shower
Bridal showers are generally a daytime event that is held in the afternoon.
However, it can be changed up according to the preferences of the bride and might be better when hosted as happy hour, a dinner, or even during brunch.
There isn't a specific time that the bridal shower needs to be held, but it's best to host it anywhere from three months to three weeks before the big day.
Make sure that the bride's registry is finished before you send out any invitations for the bridal shower!
Wedding Shower
The wedding shower is suitable to take place at any time of day, depending on when the preferred venue can be booked. 
Wedding showers can take place at any time before the wedding but will typically occur around two months (see also: How To Plan A Wedding In 6 Months)up to a couple of weeks before the big event. 
Summary
Bridal showers and wedding showers have their differences.
However, they still have many similarities in the way they allow close friends and loved ones to celebrate the bride and groom before they embark on their journey as a married couple.
Both bridal and wedding showers are also very similar in terms of the activities, themes, and food and beverages that could be implemented to make the event as fun and enjoyable as possible.
Overall, both events are great in their ways. While one event focuses on celebrating the bride, the other allows for a celebration of the couple on their approach to marriage.

Latest posts by Jodie Messines
(see all)