Ah, the joys of bridal showers – good food, good company, and a whole lot of fun.
But what if you're a new parent with a little one in tow? Can you bring your baby to a bridal shower? Is it considered bad etiquette? And if you do bring your baby, what should you do to ensure that everyone has a good time?
Fear not, because in this post, we'll cover all the do's and don'ts of bringing babies to bridal showers. From etiquette considerations to activities that will keep your little one entertained, we've got you covered. So grab a cup of tea (or a glass of wine, we won't judge), sit back, and read on.
General Etiquette for Bringing a Baby to a Bridal Shower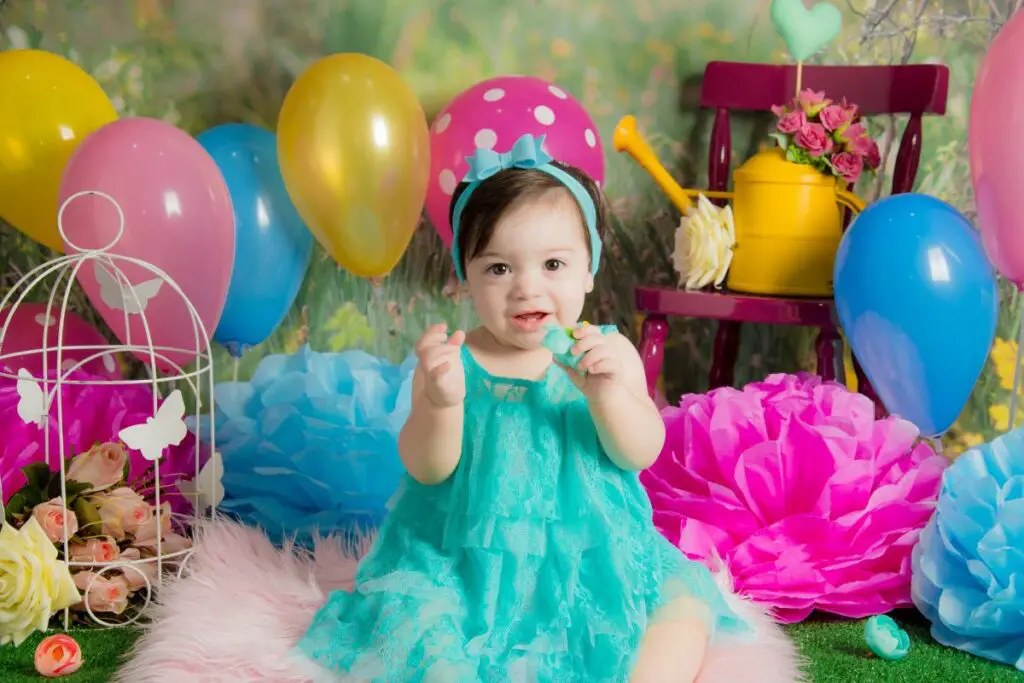 So, you've received an invitation to a bridal shower, and you're wondering if you can bring your adorable baby along for the ride. Well, hold your horses there, partner! Before you strap that diaper bag on and head out the door, there are some things you need to know about bringing a baby to a bridal shower.
First and foremost, you should always check the invitation to see if children are welcome at the event. If there's no mention of kids, it's probably best to leave your little one at home. Bringing uninvited guests to a shower or wedding is a major faux pas, and it's considered downright rude.
But, let's say you really want to bring your baby with you to the bridal shower. After all, they're just so darn cute!
Well, you might be in luck. Nowadays, there are some modern twists on traditional bridal and baby showers that are changing the game. Instead of a full-blown shower for a second-time mom, friends might host a "sprinkle" where guests bring smaller gifts or none at all and celebrate the impending birth.
And, in some cases, co-ed celebrations are becoming more common, which means the whole family can join in on the fun.
At the end of the day, it's really up to the host to decide who gets an invite to the shower. They're the ones footing the bill, so they should have the final say on who's on the guest list.
Showers are meant to be intimate affairs with close friends and family, so if you're unsure about whether or not your baby is welcome, just shoot the host a message and ask for clarification. Trust us, they'll appreciate your thoughtfulness.
How to Ask Someone not to Bring Their Baby to my Bridal Shower?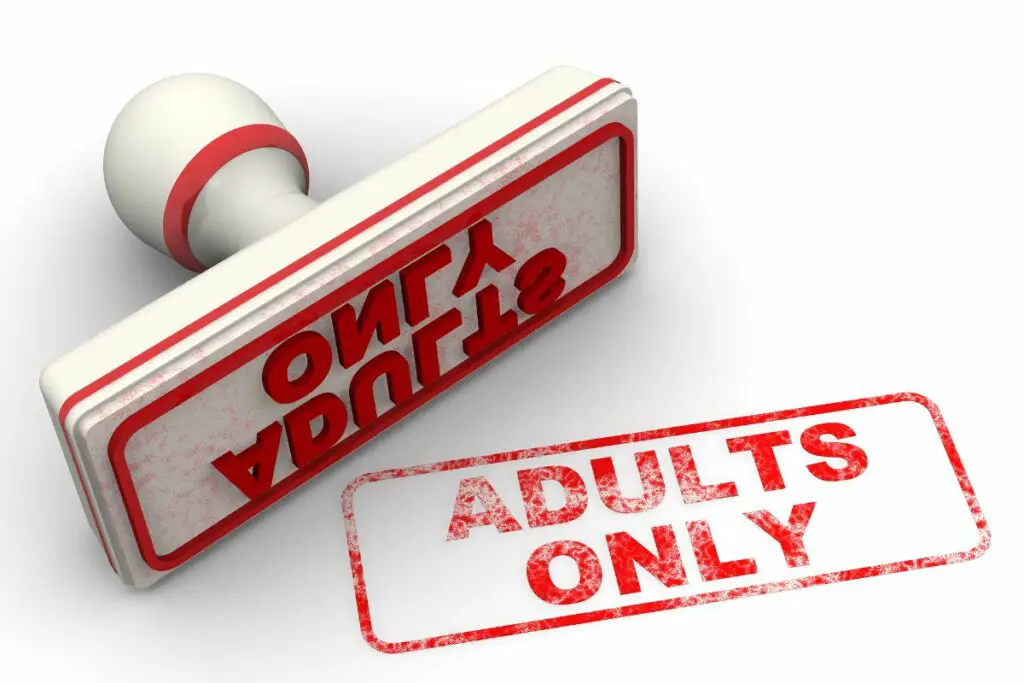 Now let's think about the other scenario, you are hosting a bridal shower and someone wants to bring their baby.
Perhaps you have a certain vision for the event or you simply want to keep the atmosphere baby-free. Whatever the reason may be, it's important to approach the situation with tact and sensitivity.
While it may seem uncomfortable to ask someone not to bring their child, it's ultimately your decision as the host to create the type of event you desire. There are ways to approach this conversation that can help prevent hurt feelings and maintain a positive relationship with the guest.
One approach is to address the invites only to the people who are actually invited, and skip mentioning the kids by name. It's a subtle move that avoids any awkwardness and shows respect for your guests.
If you're feeling more direct, you could use some clear language on the invite to get your message across. Something like "Adults only, please" or "No kids allowed" should do the trick. Just make sure you keep it respectful and avoid any harsh language that could hurt people's feelings.
Now, it's entirely possible that some of your guests might push back on your no-kids policy. In that case, be ready with a polite response that explains your reasoning. Maybe something like, "We're going for an adults-only vibe so everyone can relax and have a good time without any distractions."
Of course, there might be some exceptions to the rule, like nursing moms or special circumstances. If that's the case, just make sure you talk directly with those guests and work out any arrangements you need to make.
At the end of the day, the key to telling someone not to bring their baby to your bridal shower is to handle it with sensitivity and respect for everyone involved. By being clear and direct without being rude, you'll avoid any confusion or hurt feelings and make sure that your guests have a great time celebrating with you.
Ways to Accommodate a Baby at a Bridal Shower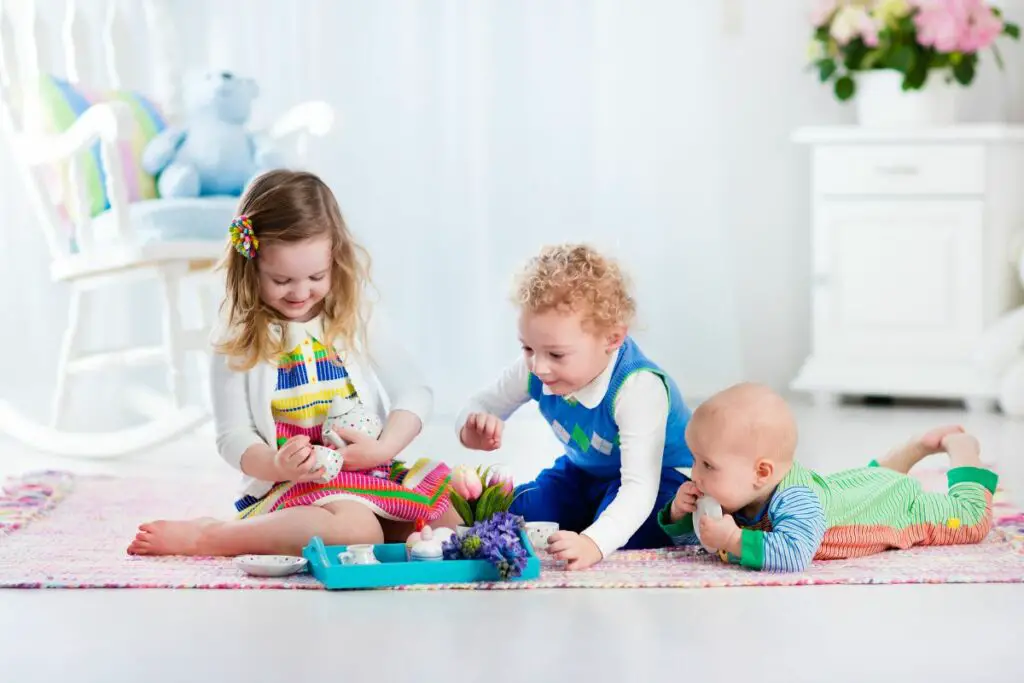 On the other hand, if you're planning a bridal shower and you've got a baby on the guest list, don't fret! With a few adjustments, you can make the event enjoyable for everyone.
One option is to choose a theme that works for both occasions, like a holiday party or backyard BBQ, that way the baby doesn't feel out of place. Another idea is to have activities that are fun for all ages, like Name That Baby or Baby Bingo.
When sending out invitations, make sure to include information about the baby so guests can prepare accordingly. It's also crucial to determine the number of people invited since the host is responsible for covering the expenses.
To make the shower baby-friendly, set up a designated area with toys and blankets for parents to tend to their child's needs. Make sure there's plenty of seating available for guests who want to hold or feed the baby. If possible, offer food options that are appropriate for both adults and kids, like finger foods or small sandwiches.
Lastly, consider making the shower eco-friendly by using real dinnerware, utensils, and cups instead of disposable ones. Cloth napkins can also add a touch of elegance while being environmentally conscious. By following these tips, you can host a successful bridal shower where everyone feels included and accommodated.
Alternative Activities for Guests with Babies
If you're planning a bridal shower and have guests with babies attending, it's essential to consider their needs and provide alternative activities that are both fun and baby-friendly. After all, a happy baby equals happy parents and happy guests.
One way to keep the little ones entertained is to set up a designated play area with baby-friendly toys and games. You can include soft toys, baby gyms, and board books to keep them entertained while the adults mingle. Additionally, consider providing baby blankets and pillows so parents can make a cozy spot for their little ones to rest.
Another creative idea is to create a "date night jar" where guests can write down date ideas for the happy couple. This activity is perfect for guests with babies because they can participate while holding their little ones. They can write their date ideas while their baby naps or plays next to them.
If you want to take some memorable photos at the bridal shower, consider setting up a selfie station where guests can take pictures with the bride-to-be and her baby. You can include fun props such as hats, boas, and glasses to make it even more fun.
Another great idea is to have guests bring a baby picture of themselves, hang all the photos on the wall, and have guests guess who's who. This activity is both fun and sentimental, and it's an excellent way to bond over old baby pictures.
Finally, you can set up a scrapbook page station or customized cookbook/recipe box where guests can contribute their favorite recipes or memories. This activity is perfect for guests with babies because they can work on it during the shower while tending to their little ones.
By providing alternative activities for guests with babies, you can ensure that everyone feels included and has a great time at the bridal shower. So, don't be afraid to get creative and think outside the box when planning your next baby-friendly bridal shower!
Frequently Asked Questions
What if my baby is crying or fussy during the shower?
It's completely understandable that babies can get fussy or cry during the shower, and it's important not to feel embarrassed or uncomfortable if this happens. Many guests will likely understand and empathize with your situation, and the host may have designated areas for babies to play or rest if needed. If your baby becomes particularly upset or inconsolable, it's okay to step outside or take a break to tend to their needs.
Should I bring a gift for the baby to a bridal shower?
While it's not mandatory to bring a gift for the baby to a bridal shower, it's certainly a kind gesture if you wish to do so. However, it's important to keep in mind that the focus of the event is on the bride-to-be, so consider bringing a smaller or more practical gift for the baby. If you're not sure what to bring, ask the host for suggestions or bring something that you know the new parents will appreciate.
What should I do if I cannot find a babysitter for the shower?
If you cannot find a babysitter for the shower, it's important to communicate with the host as soon as possible. Depending on the venue and activities, it may be possible to bring your baby or make accommodations for their needs. However, it's also important to understand if the host cannot accommodate a baby or if the event is simply not suitable for children. In this case, consider sending a thoughtful card or gift to the bride-to-be instead and offering your congratulations from afar.
Summing Up
Alright folks, it's time to wrap up this shindig! Bringing babies to a bridal shower can be a tricky situation, but with some careful planning and consideration, it can be a delightful experience for everyone involved. From setting up a designated play area to providing activities for guests with babies, there are plenty of ways to make sure everyone feels welcome and included.
Remember, communication is key – whether you're the host or the guest with a baby, don't be afraid to speak up and address any concerns or needs. With a little flexibility and understanding, a bridal shower with babies can be a fun and memorable event for all. So, let's celebrate love and family, and keep those babies smiling!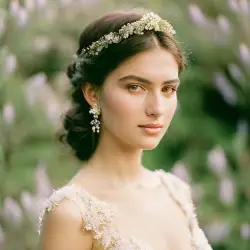 Latest posts by Rosie Liliy
(see all)