Bridal showers are one of the most important parts of the run-up to the big day, but no one wants their bridal shower to be a dud.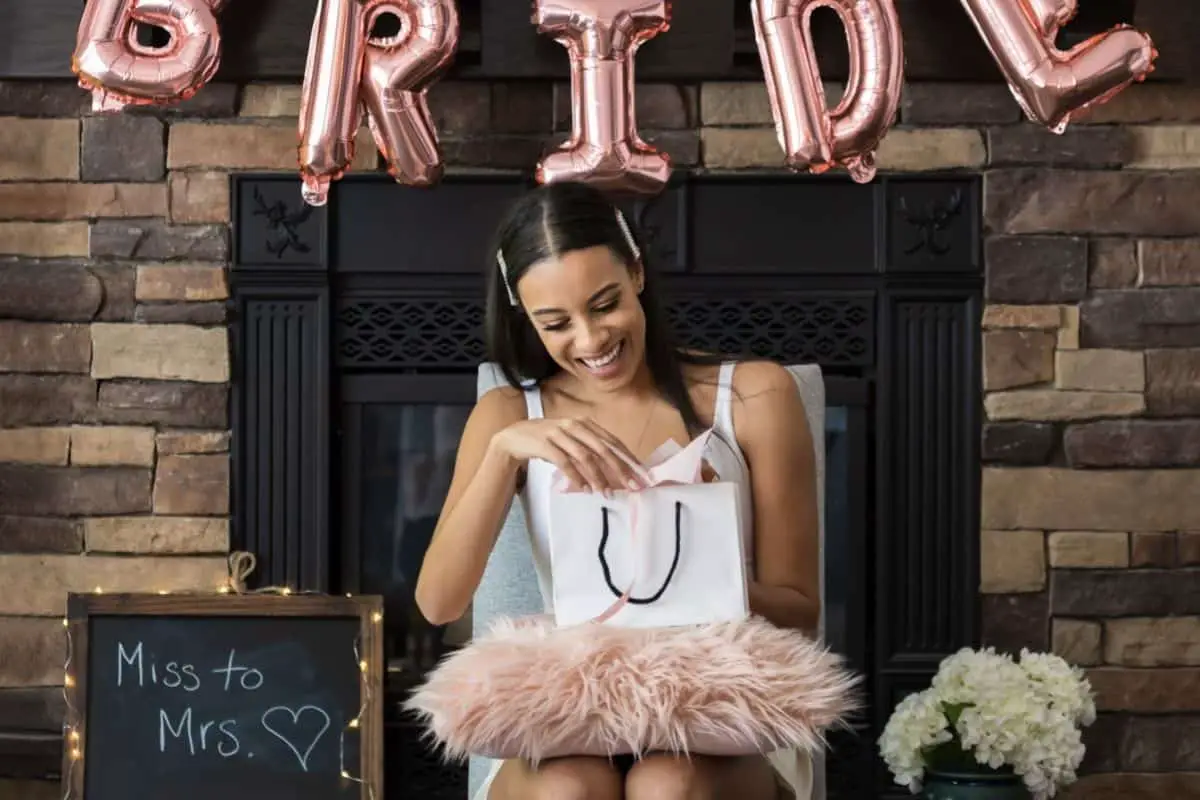 If you are looking for somewhere unique and amazing to throw your bridal shower, then here are 15 different places where you can hold your bridal shower for a memorable night.
Check out our suggestions below, find the one that speaks the most to you and find out where in your local area you can rent out a space for your bridal shower.
The Beach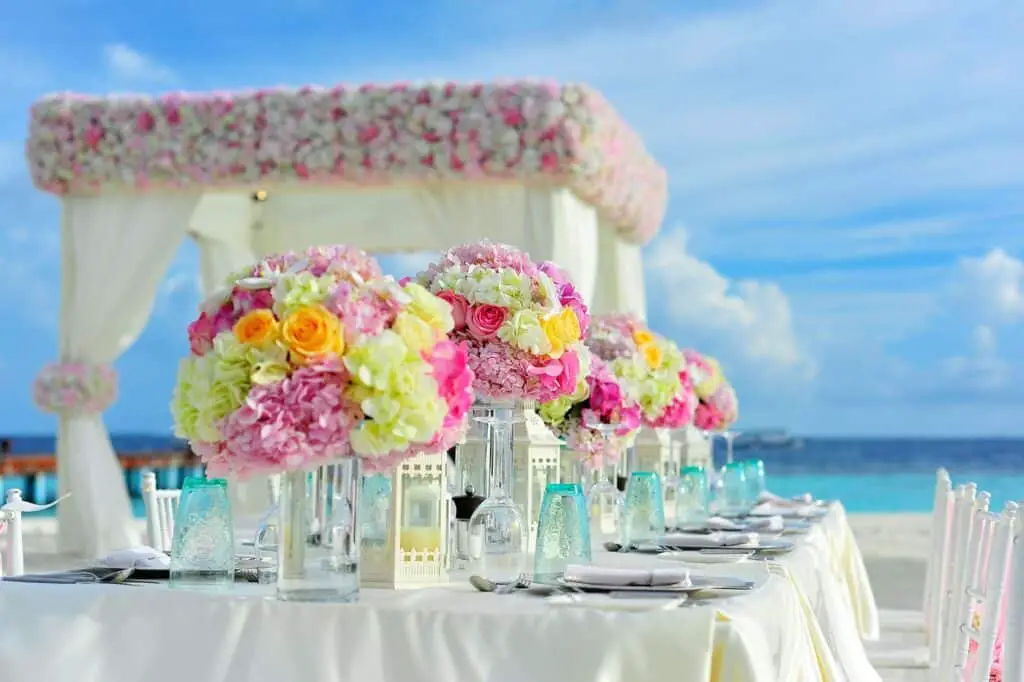 The beach is always an ideal spot for a summer bridal shower.
There, you can relax in the sun, enjoy the beautiful scenery on offer, and there's plenty of space to gather lots of people.
This makes it one of the perfect places to get together with friends and family outdoors.
You can have a fun time on the beach by enjoying lots of activities.
If relaxing and sunbathing is not your style, then you can organize to try out different water sports.
You can jet ski, surf or paddle board out on the open water – just make sure that everyone can swim!
Your Home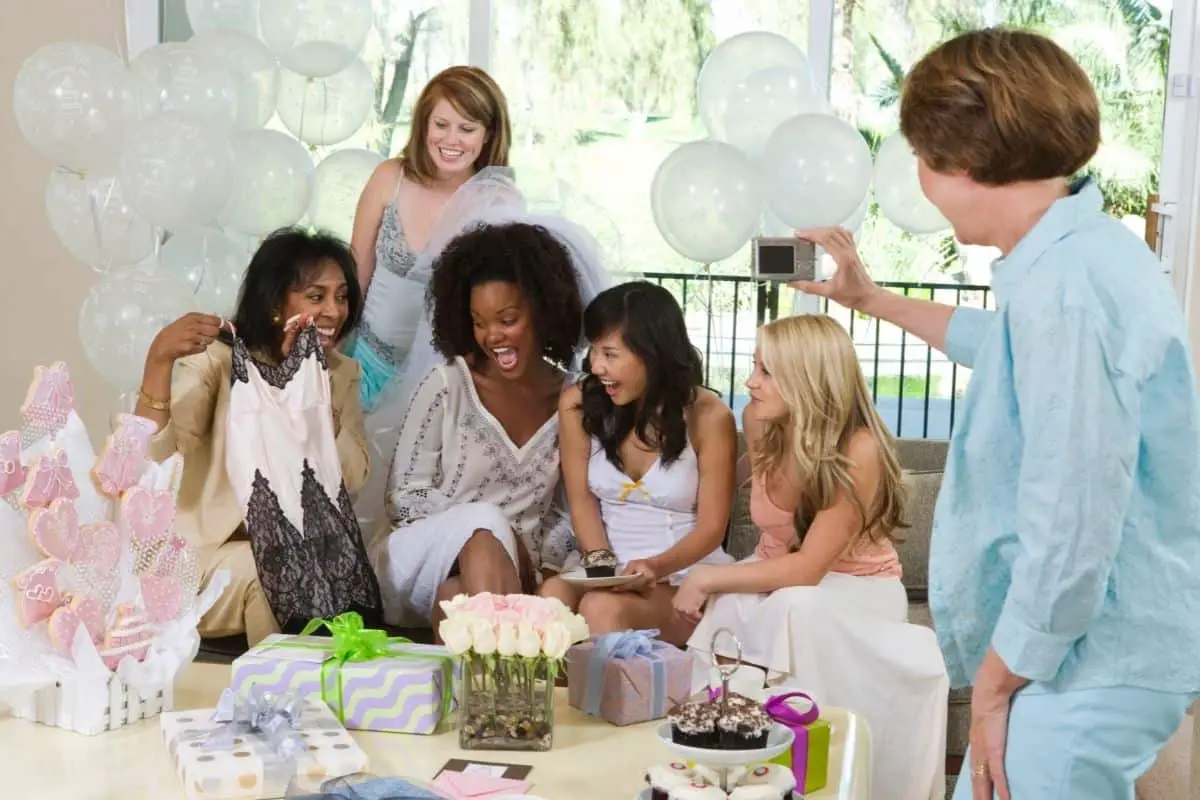 If you live in a grand house, then this could be the best option for you.
Hosting your bridal shower in the comfort of your own home means that you can invite all your close friends over without needing to worry about party numbers or reserved spaces.
This also means no uninvited guests, so you get to spend some quality time with the people you want to before the wedding.
Another great thing about hosting your bridal shower from home is that you have full control over the decorations, food, music, everything!
It allows you to enjoy an event that is completely private and totally to your own tastes.
Plus, you don't have to spend money on renting a place and put that feel towards your wedding (or more bottles of wine for the shower, your choice).
A Hotel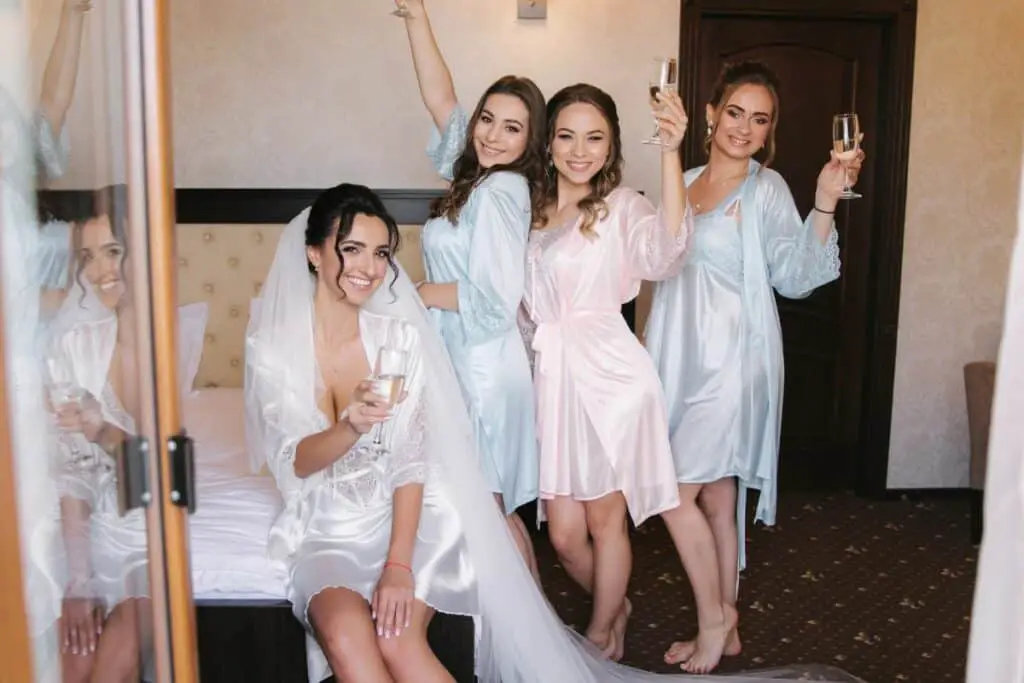 Hotels are a great place to host your bridal shower as this means you can party well into the night and then just head upstairs to bed.
You don't even have to worry about getting ready and then heading to your destination – you can get dressed and do your makeup in the comfort of your own suite and then go downstairs when you're ready.
Hotels also often have a range of facilities on offer – like gyms and pools – so you can have a bridal shower that can last the whole weekend and enjoy everything your hotel has to offer.
If not, you can just rent out one of the many event rooms the hotel will have available and set up everything you need right there.
There will be plenty of space, a serviced bar, and convenient proximity to your bed for when the party's over.
A Restaurant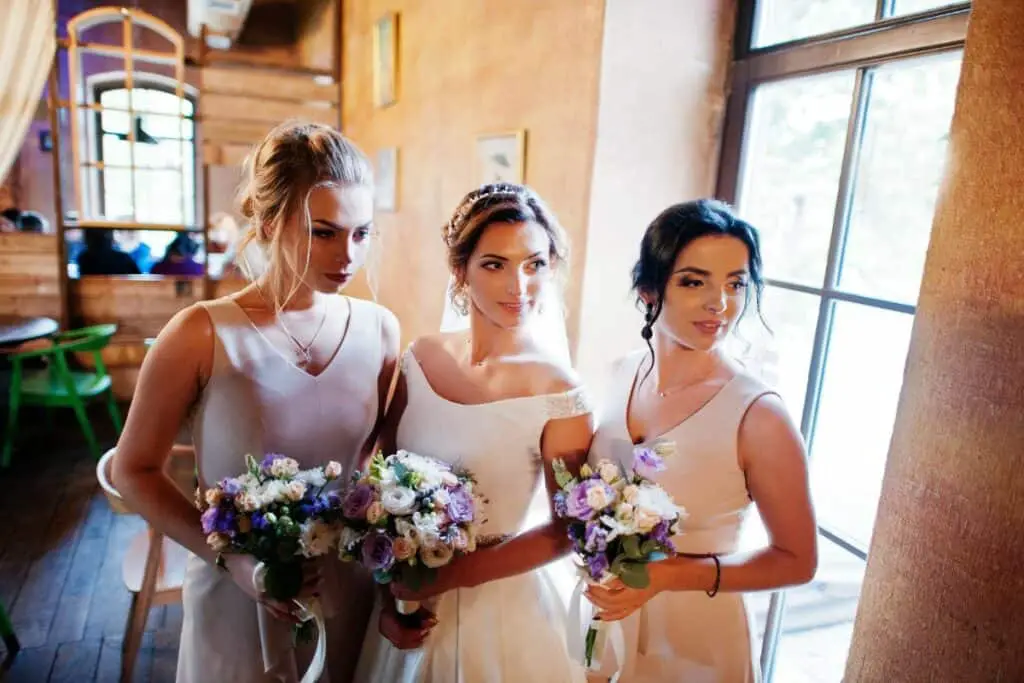 A restaurant is another great idea for a sophisticated bridal shower.
Most restaurants will allow you to book a private room so you can have complete privacy when the evening comes.
Also, you can customize the menu in advance so all of your favorite foods and drinks are available.
It's a great way to enjoy your bridal shower by experiencing fine wine and fine dining, so it's a great option for those who want a more low-key but elegant bridal shower.
A Bar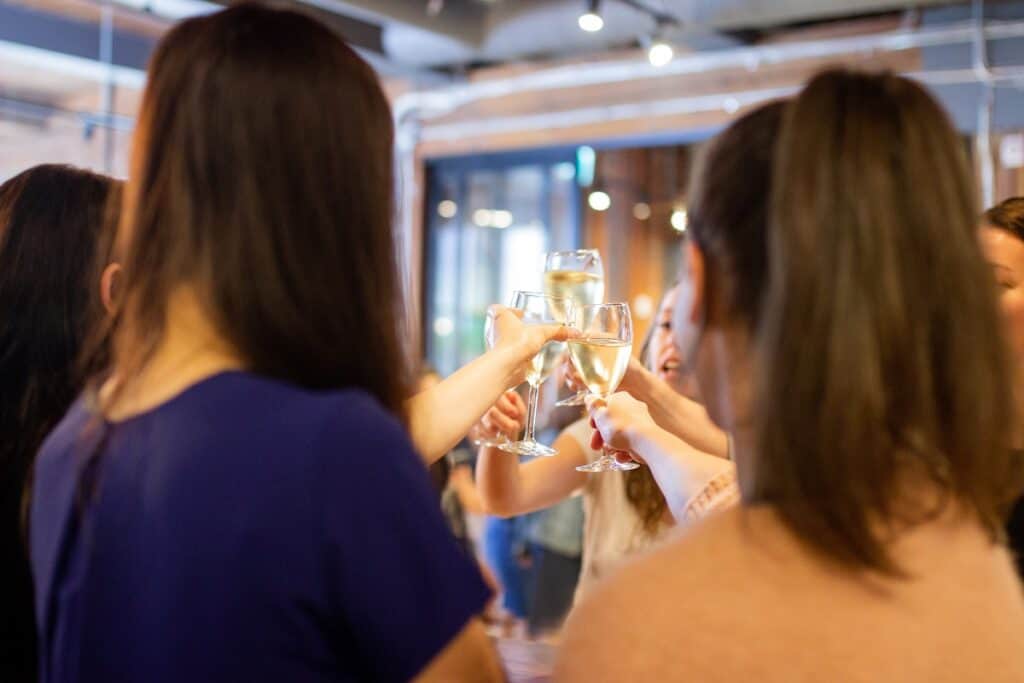 A bar is another great option for a bridal shower because it gives you the opportunity to celebrate loudly and proudly.
You can order drinks and spend some quality time with friends enjoying your favorite cocktails.
When you book tables in advance, most bars will offer you free alcohol alongside so it really is a win-win situation.
You may also be able to book a private room, or enjoy the party atmosphere in the main room.
There, you can enjoy music and the best drinks available all while surrounded by some of your favorite people in the world.
A Spa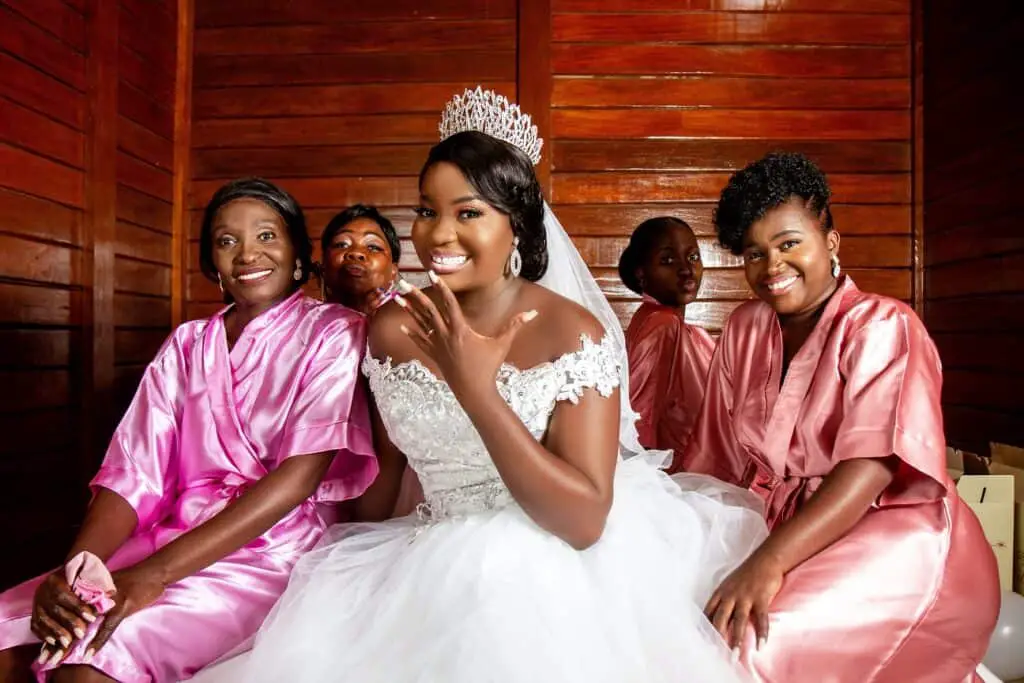 For those wanting a relaxing bridal shower, then a spa is a great venue to choose.
Spas are becoming increasingly popular these days, and they are a great way to relax after a long day.
Why not treat yourself to a spa experience and have a little pampering session before the wedding?
You can choose between massage, facials, manicures and pedicures, and you can even take advantage of their steam rooms and saunas.
Most spas also have an adjoining restaurant or tearoom where you can also enjoy a quick pick me up either before or after your spa session.
A Farm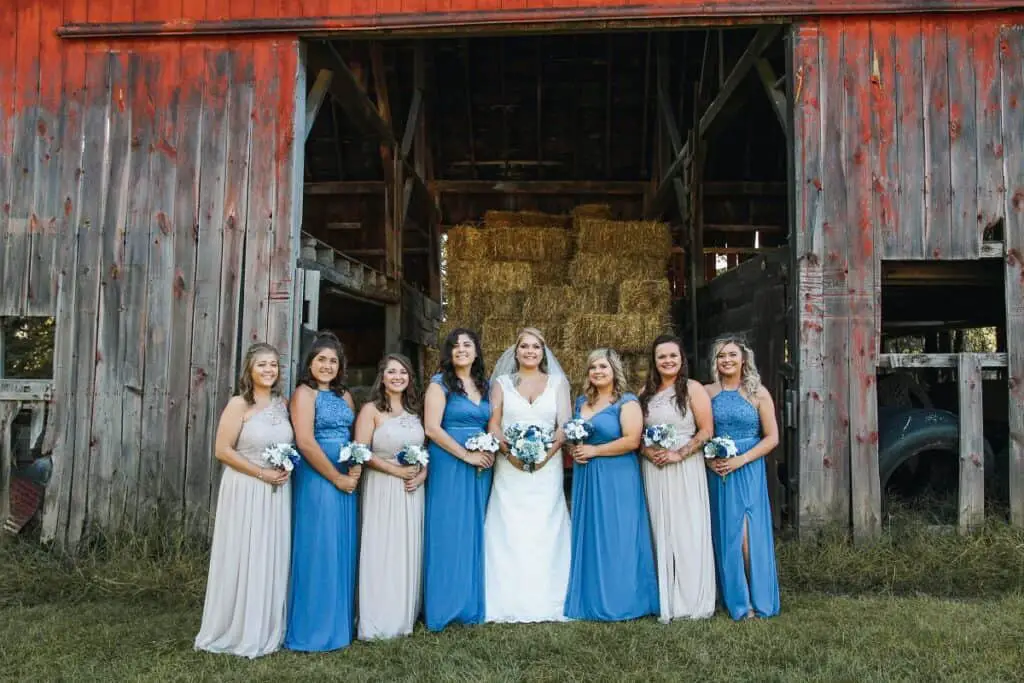 Another great option for a bridesmaids bridal shower is to head to a farm.
This is a great option for the brides who love animals and a more nature-loving way of life, so why not rent out a rustic barn and decorate it up with some fairy lights and tables and chairs?
Farms also offer complete privacy and plenty of space for larger gatherings, so you can enjoy a peaceful bridal shower surrounded by your closest friends and family.
A Park
Another great option for a bride's bridal shower is a park.
Parks are often filled with lots of activities, including playgrounds, sports pitches, tennis courts and swimming pools.
If you don't fancy doing anything too strenuous for your bridal shower, then you can simply sit back and watch the world go by.
Parks are public and free to access, plus you can take your own food and have a giant picnic!
Although you may have to rely on the weather, some parks may even have gazebos or mausoleums available for you to book for your own use.
A Library
Libraries are a brilliant option for bridal showers because they provide a quiet space where you can have a low-key bridal shower and just chill out.
Although this may be a very unconventional choice, some libraries may offer private rooms and equipment so you can enjoy a quiet gathering in a much respected building.
An Art Gallery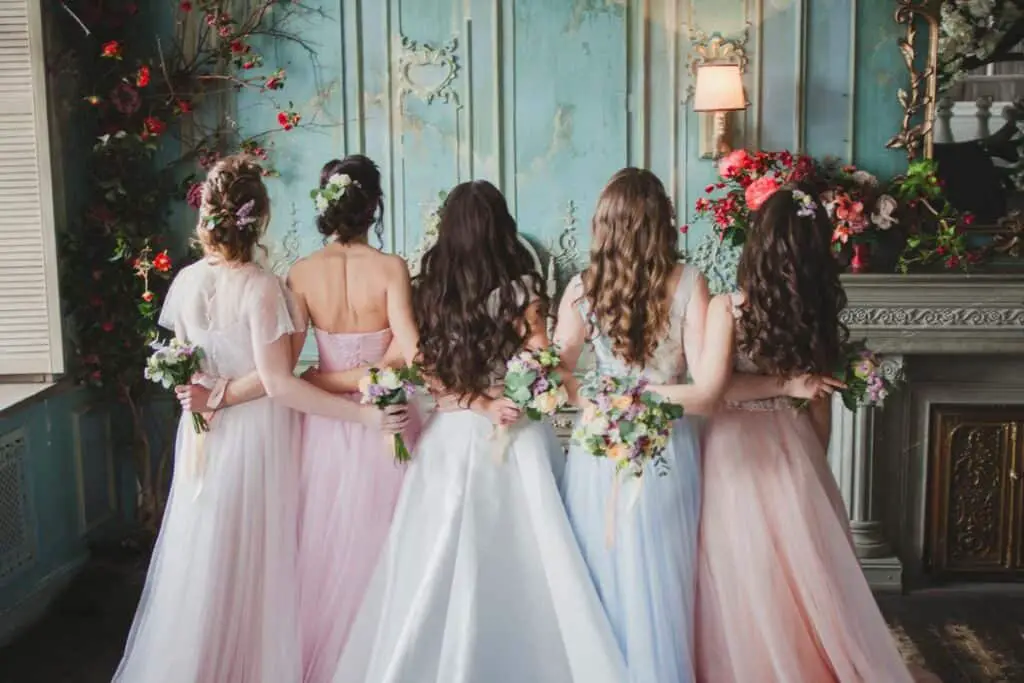 Galleries are a great place to host a bridal shower because they are filled with beautiful artwork and paintings.
You can browse through the collection and find something that inspires you.
It serves as the perfect backdrop for those bridal photos, plus you can enjoy your bridal shower while surrounded by some of the best work your city has to offer.
It's the perfect venue for brides who are creative and have an appreciation for art, so why not see if your local art gallery hosts events?
A Museum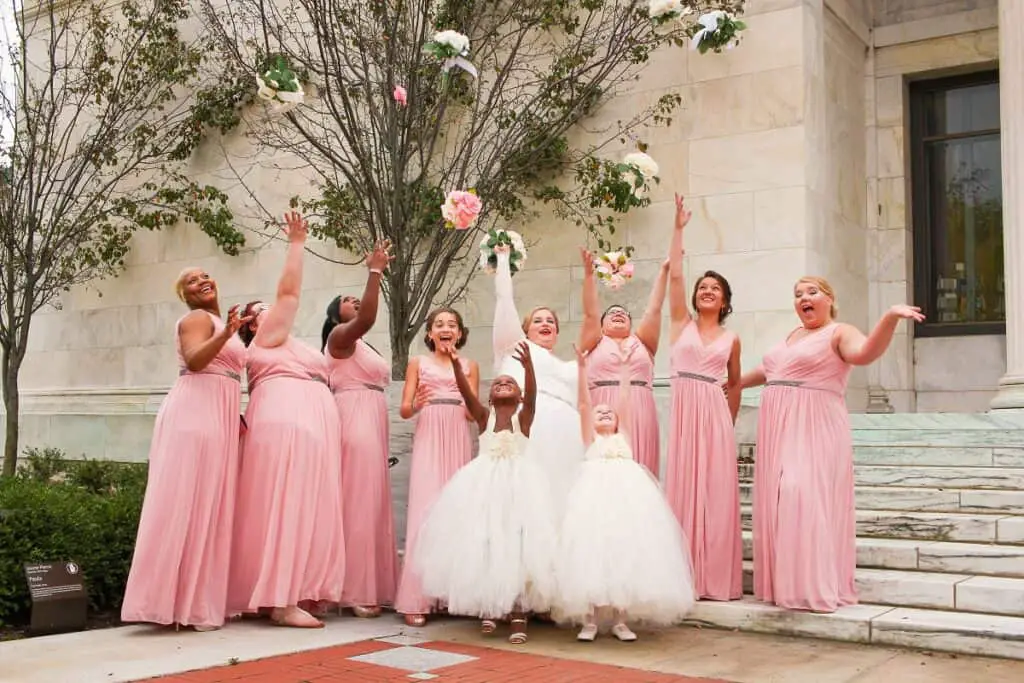 Museums are always interesting places to visit as they are filled with so much history and information, so why not use this area as your bridal shower?
Most museums will host private events and give you access to a certain part of the museum.
There, you can enjoy your bridal shower while surrounded by interesting artifacts and valuable pieces of information about the history of your country.
It's a great way to make a day out of your bridal shower and to truly appreciate the past while looking forward to the future.
A Winery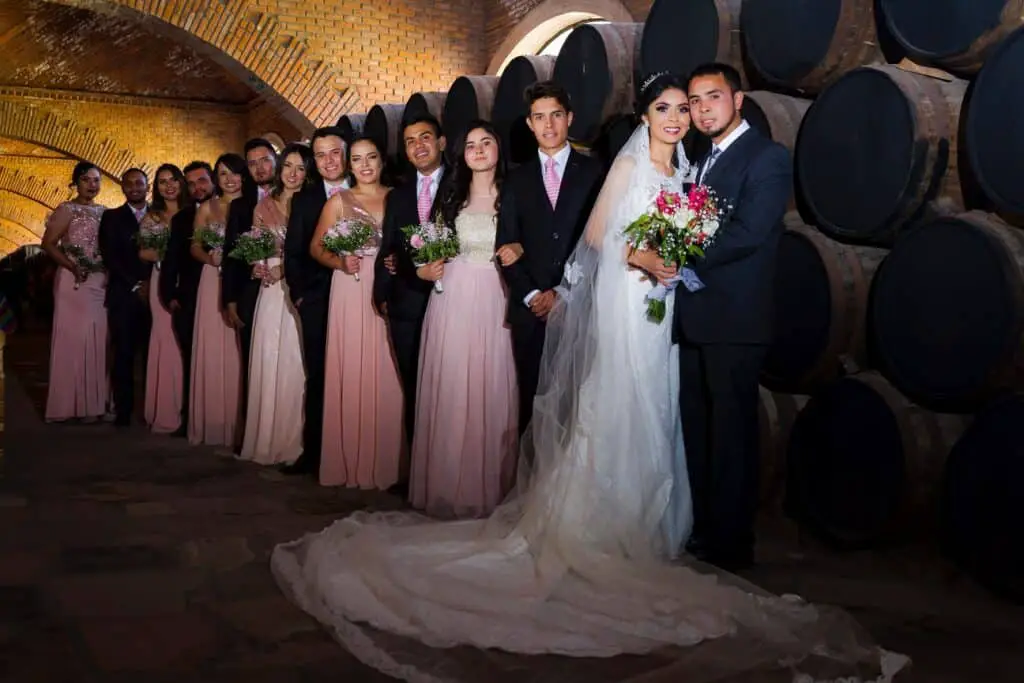 Wineries are also a great choice for a bridal shower.
This is because they often offer both indoor and outdoor spaces for such events, and have an incredibly unique look.
Plus, the vineyards serve as an amazing backdrop for your bridal shower photos.
There, you can taste some wines on offer and find something you love.
You could also hire a winemaker to create a custom wine for your event so you have something that you can keep with you forever after the night is over.
This is a unique and personal touch that no other venue can give you.
A Country Club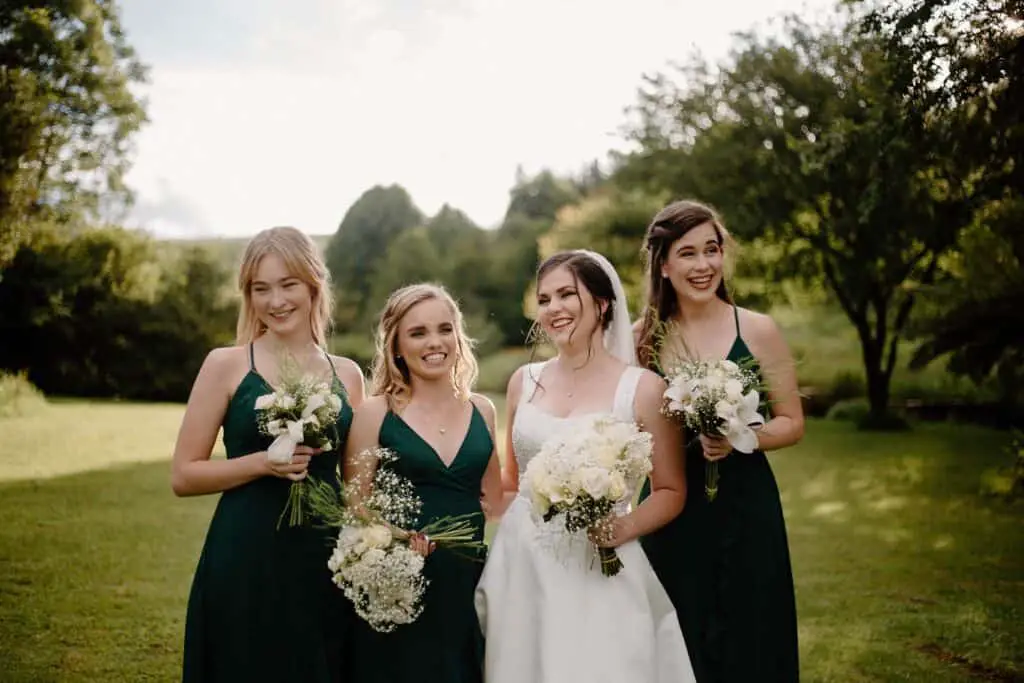 Country clubs are another fantastic option if you want to host your bridal shower somewhere private and exclusive.
They usually have a range of facilities available, including golf courses, gyms, spas, swimming pools and tennis courts.
This means that there is plenty to do throughout the day and then you can celebrate in the night with a meal and access to the bar.
Some country clubs may even have accommodation available so you can turn your bridal shower into a bridal weekend away!
An Arcade
If you're looking for a more exciting setting, then why not try an arcade?
This is a great option for the brides who love all things retro and are looking for a way to make their bridal completely fun and quirky.
Arcades will often have a space set aside for gatherings and events, so you can book them and then enjoy the night playing some of your favorite arcade games.
This makes the event far more personal to the bride and definitely a night everyone will remember.
A Botanical Garden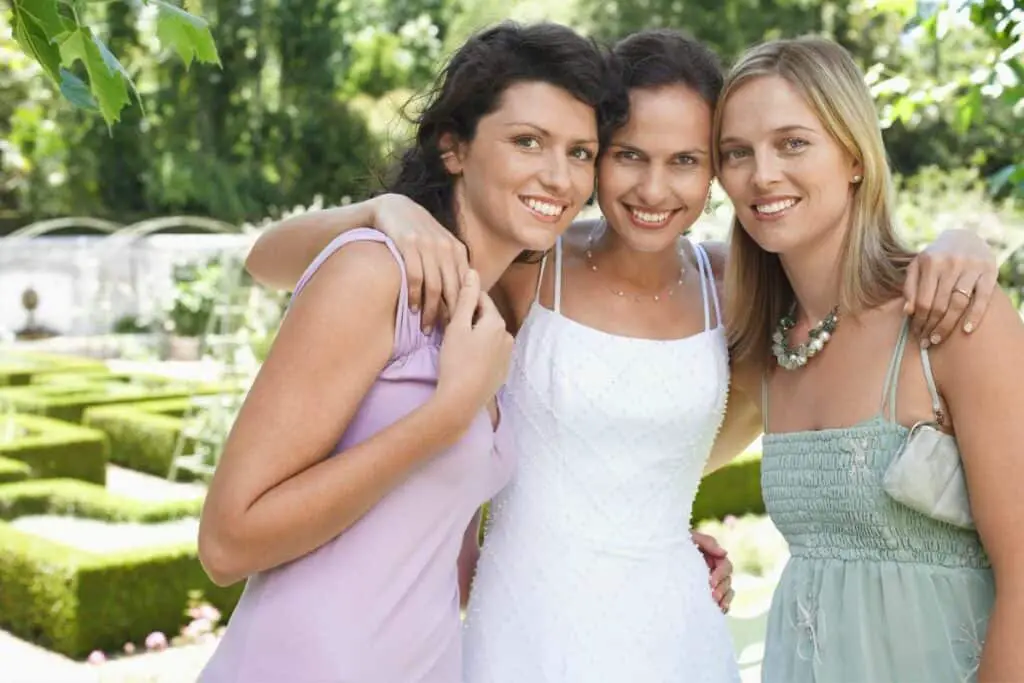 Botanical gardens are wonderful places to visit, especially during springtime. The flowers are in full bloom and it's a gorgeous sight to behold.
You can spend hours wandering around admiring the beauty of nature and the plants – so why not host your bridal shower there?
Botanical gardens often have a space for events and gatherings, so you should have no problem booking the area for your own use.
Then, you can enjoy a gorgeous bridal shower surrounded by so much natural beauty.
These plants and flowers will serve as an amazing backdrop for your bridal shower photos and you may even find your new favorite flower for your wedding!
Conclusion
So, these are just 15 ideas for where you might hold your bridal shower.
Each one is totally fun and unique, with some that are just a little more quirky than others.
You have a range to choose from – from classic to modern, outdoors to indoors, affordable to expensive.
So, pick out your favorite ideas and go consult your bridesmaids!

Latest posts by Lisa Plaitt
(see all)