Have you dreamed of saying your vows along the shoreline? Or maybe sipping tropical cocktails while watching the sunset? Well, a beach bridal shower lets you test those waters before the big day. Unlike simple nautical affairs, these bashes immerse guests in all things coastal-chic – and we're here to help plan every last detail!
Join me as we explore 15 captivating ideas that'll make you fall in love with hosting a beach-themed bridal shower. From delectable desserts to centerpieces bursting with the spirit of the ocean, these ideas will make your gathering sparkle like sunlight on crystal-clear waters.
So slip off your shoes and dip your toes into our treasure trove of seaside inspiration! No doubt about it – your beach bridal shower will have everyone dreaming of shorelines long after they've left the sandy soiree.
Setting the Scene: Stunning Beach-Inspired Venue and Décor Ideas
The beach is an undeniable force of charm and romance, making it a perfect backdrop for your bridal shower. Opt for an elegant beachfront venue or transform your backyard into a sandy oasis – whatever suits your fancy. Want more inspiration? Let's set sail on the ocean waves.
Renting beach umbrellas can bring not only shade to your event but also a colorful element to marvel at as they dot the shoreline. Create cozy seating areas beneath them with low tables and plush floor cushions – because nothing says "beach chic" like lounging on soft cushions.
Don't let your décor stop there! Accentuate pathways with petals or seashells, hang lanterns from nearby trees, and wrap fairy lights around palm trunks for a bit of old-world charm that twinkles in the moonlight. Have we painted an irresistible picture yet?
Making Waves with Invitations: Tips for Beautiful Beach-Themed Stationery
Invitations are what give guests their first glimpse into the magic you're planning. From color schemes to textures, each detail counts when setting expectations high.
Watercolor invitations capture delicate hues reminiscent of the sea – think pale blues, greens, and corals. Sea creature-shaped cutouts paired with aqua tones exude tropical warmth even before RSVPs roll in.
For touchable textures, explore letterpress printing or add subtle embossing to mimic gentle waves rippling through sand. Don't forget calligraphy! Flowy fonts can evoke thoughts of swirling waters lapping along sun-drenched beaches.
Dreamy Driftwood Centerpieces for an Authentic Coastal Vibe
Driftwood provides a unique and visually stunning centerpiece option. These wind-sculpted wooden treasures carry stories from across oceans—talk about authentic conversation starters!
Gather driftwood from nearby shores (or purchase some online), then arrange pieces atop tables with lovely flower arrangements nestled between them. Alternatively, drape fairy lights around driftwood branches for a bit of enchantment in your table centerpiece.
Want a more whimsical touch? Hang air plants within driftwood "sculptures" or thread floral garlands throughout – letting gorgeous blooms pop against rustic wood elements.
Tide-to-Be Table Settings: Ways to Incorporate Coastal Elements in Your Party
Let's talk about setting the stage for your celebration with beachy table settings! Oh, and don't worry—you won't have to wipe away sand with these plates.
Opt for linen tablecloths in varying shades of blue – from soft seafoam greens to deep navy blues–to give your tables an oceanic gradient effect. Now, complement this dreamy canvas with charger plates that boast intricate wave patterns or seashell motif-edged napkins.
Ditching traditional place cards? Personalized starfish, sea glass, or even messages-in-a-bottle can double as both memorable keepsakes and practical seat-guides. Shore-side elegance achieved!
Sun-Kissed Floral Arrangements for a Fresh, Seaside Touch
You've planned every detail from stationery to centerpieces—now add the pièce de résistance: breathtaking floral arrangements that'll make photos Instagram-worthy.
What bloom could be more quintessentially beach-bound than tropical orchids? In shades of pink, purple, or white, these delicate flowers are eye-catching yet sophisticated. Bird-of-paradise and protea can also add flair to your bridal shower florals without overpowering your other design elements.
And let's not forget about mixing it up! Combining different species of flowers speaks volumes—that love story is as beautiful as it is multi-faceted. So why not tell that tale by bringing together fragrant eucalyptus leaves and blushing roses amidst painted-palm leaf accents?
Elegance and enchantment radiate from every aspect of your floral arrangements, making sure the sea breeze—and memories—linger long after the celebration.
Shoe Options for an Easy Breezy Seaside Soiree: Barefoot Bliss
Shoes are often the unsung heroes of a wedding, but let's face it – beach weddings have unique requirements. Whether you're the bride-to-be, bridesmaid, or honored guest, ditching the fear of sand-clogged heels and opting for comfy alternatives can make all the difference.
When barefoot just won't do, consider embellished sandals that exemplify your personal style while embracing seaside vibes. Think delicate straps adorned with pearls or dazzling gems – dancefloor ready without sinking in sand!
Foot jewelry is another chic option that lets you show off those freshly pedicured toes while still keeping things glamorous. First time wearing gorgeous bejeweled anklets intertwining to create barefoot sandals? Your beach bridal shower might just be the perfect occasion!
Sail Away with Nautical-Inspired Bridal Shower Games and Entertainment
Set sail into some memorable fun by incorporating nautical-themed games at your upcoming beach-themed bridal shower – trust me; these activities will shoo away any storm clouds threatening to dampen spirits.
Why not awaken everyone's inner Picasso by hosting a paint-your-own wooden sailboat competition? Cocktails inspire creativity by letting guests decorate their glassware using ocean-inspired stencils or freehand genius.
Perhaps a romantic treasure hunt is more your speed? Arrange thoughtful riddles based on milestones from the couple's relationship as clues to lead attendees through hidden treasures at each stop along their way.
From photo booth props boasting mermaid tails and pirate gear to sea shanty sing-alongs (raise a glass of grog!), there's no shortage of innovative ways to entertain guests during this magical day by the sea.
Luxurious Lounge Areas for Relaxing by the Shoreline
Ah, there's nothing like relaxing on plush cushions with your feet nestled in warm sand – don't you agree?
Create luxe seaside lounges by adorning comfy sofas, armchairs, and chaise longues with vibrant throw pillows to make a splash. Consider dressing these areas with elegant light drapery that sways gently in the summer breeze – like an enchanting oasis.
For stress-relief on tap, set up hammocks or swings nearby for your guests to unwind and decompress. And let's not forget about miniature beach cabanas; they make perfect shady spots for taking breaks between dips in the sea!
No beach-time respite is complete without a refreshing drink in hand. Craft a cozy makeshift bar stocked with ice-cold beverages ready for sipping while chatting about memories made at the shore.
Lights, Camera, Ocean! Capture the Moment with Unique Beach Photography Ideas
The beach naturally lends itself to stunning photographs, thanks to its wealth of romantic backdrops and gorgeous natural lighting. Take advantage of this picturesque scenery by capturing every joyful moment shared during the festivities!
Mix things up by organizing playful group shots featuring handheld props like seashells, tropical flowers or parasols – even seaworthy captain's hats are welcome! Let your imagination run as wild as ocean waves.
Incorporate lifeguard towers, beached rowboats, and rocky outcroppings for fun photo opportunities you won't find anywhere else but at a shore-side bridal shower.
Have a drone camera? Capture an epic bird's-eye view of everyone's lovely sunhat-adorned heads grouped together on the shoreline—a moment only Mother Nature could help orchestrate so beautifully.
Finally, when evening arrives and pastel hues paint the sky overhead with a brilliant sunset canvas, don't miss those golden hour portraits that'll leave you breathless long after memories of saltwater taffy have faded.
Time to break the mold with exquisite beach-ready bridal gowns – it's your runway debut as a mermaid goddess! Make your entrance on this special day not just unforgettable, but ocean-inspired.
Flowy fabrics, such as delicate chiffon and ethereal lace, are perfect choices for embracing seaside elegance. Capture the golden rays of sunlight shimmering over waves with a soft ombre effect – think blush or sky-blue hues – on your stunning gown.
Now, let's talk accessories. Pearl adornments are reminiscent of treasures plucked from an undersea kingdom, so why not accentuate your hairstyle with these precious gems? Starfish-shaped barrettes and crystal-encrusted hairpins playfully complement any beach-inspired look.
Don't shy away from incorporating seashell motifs into jewelry either: necklaces or earrings boasting sea-inspired shapes strike the perfect balance between whimsical and refined style statements.
No celebratory gathering is complete without mouth-watering desserts that capture the heart (and stomach) of everyone present. Luckily for us beach-lovers, delectable options abound when creating the perfect sugary ending to our sandy soirée!
Tempt guests with captivating confections like starfish sugar cookies, delicately iced cupcakes adorned with pearl sprinkles or miniature coral-hued macarons reminiscent of clams holding pearls. Taking things up a notch? Create an intricate cake shaped like a sandcastle guarded by edible seashells.
Playful beach-themed cake pops and donut towers decorated with brightly-colored sea creatures can make both adults and kids swoon. And don't forget about delightful diversions like mermaid "tail" marshmallow pops or fruit kabobs served in pineapple boats!
These sweet treats may disappear like the tide, but happy memories linger sweetly!
Sea-sational Favor and Gift Ideas Guests Will Love Long After the Celebration
It's time to thank your guests for joining you in this unforgettable beach celebration! Select memorable favors that express gratitude while channeling all those seaside vibes.
Candles with tropical scents can transport people back to sandy shores in an instant. Or present guests with personalized jars filled with saltwater taffy or a petite sea glass collection – a keepsake not only treasured but also functional.
Beachgoers love their flip-flops! How about customizable pairs as practical yet stylish gifts? From wedding hashtags to messages of gratitude, the possibilities are as vast as the ocean!
For eco-friendly gift givers, reusable grocery bags boasting a lovely nautical design can benefit both mother nature and your cherished attendees long after summertime adventures have come and gone.
Planning Tips to Keep Your Beach-themed Bridal Shower on Budget
As delightful as hosting an unforgettable beach bridal shower may be, it's essential to keep budgetary concerns like rogue waves in check. Fear not—financial stress need not swallow up your sublime celebration!
Get thrifty by utilizing resources at your disposal (hello, seashells anyone?). Furthermore, divert saved funds into florals or seaside-inspired decorations that enhance the ambiance without breaking the bank.
For food costs, think potluck beachescape – request each guest bring something delicious from local markets or bakeries. This way you create excellent spreads of seafood-inspired finger foods without braving budgeting tidal waves.
Finally, collaborate with friends and family – they'd love nothing more than actively helping make this event truly incredible. Delegate planning tasks such as invitation design or even photography to those eager to lend their talents – teamwork makes sandcastle-building even more fun!
With these budget-friendly planning tips clutched tight like pearls hidden within clamshells, you'll soon discover that the horizon toward which dreams sail is more achievable than you'd ever imagined.
Final Thoughts
As we wrap up this sun-soaked adventure, it's plain to see that a beach-theme bridal shower is filled with endless possibilities for making unforgettable memories. From setting the scene on sandy shores to leaving guests in awe with breathtaking floral arrangements, every detail contributes to creating a magical wonderland that celebrates love amid seascape splendor.
So grab your trusty wide-brimmed hat and some SPF because your spectacular beach bridal shower awaits. We'll be right here, cheering you on from our sun loungers – wishing you smooth sailing on this magical journey to realizing every dream of seaside romance!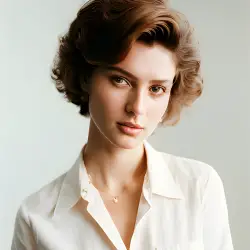 Latest posts by Carol Chatham
(see all)