Picture this: you're walking down the aisle on a gorgeous beach, the sun setting behind you and your love beside you. It's no wonder why so many couples are choosing to get married with their toes in the sand!
A beach wedding is one of life's most romantic events, but nailing down the color scheme can be tricky. After all, there's more to consider than just how great those colors look together – you want colors that will truly bring out the beauty of your beach venue.
Luckily for brides-to-be, we've got 10 breathtaking beach wedding color schemes that'll make your special day even more beautiful (and easier to plan!). From soft blush tones perfect for a vintage feel, to bright pops of coral that'll give your big day an extra dose of fun and energy, these combos are sure to leave both you and your guests feeling inspired.
So if you're ready to find some seaside-style perfection for your own walk down the aisle, let's dive right in!
Oceanic Blue And Sandy Beige For A Classic Beach Look
Feel the sun on your skin and a gentle breeze in your hair – there's no better place to tie the knot than at the beach. To inspire an enviable wedding color palette, let oceanic blue and sandy beige take center stage for a classic beach look that will have you dreaming of endless days by sea.
With its muted tones, this timeless combination is perfect for couples who appreciate subtlety and sophistication.
The beautiful blend of blues creates depth over lighter sand shades for added dimension to any ceremony or reception backdrop. Whether it's hints of aqua-tinted tablescapes, vibrant ultramarine napkins, or azure bridesmaid dresses with delicate lace accents – make sure each detail oozes effortless elegance exuding from these dreamy coastal colors. Now you're ready to move onto bold coral and soft grey for a romantic twist!
Bold Coral And Soft Grey For A Romantic Twist
If you're looking for a beach wedding color scheme with a romantic twist, look no further than bold coral and soft grey.
This combination is perfect for couples who want to create an intimate atmosphere at their seaside celebration without sacrificing the beauty of the coast. The warm tones of coral will make every moment feel cozy and inviting while the subtlety of grey provides a calming contrast that won't compete with your sandy backdrop.
To really bring out this dreamy palette, add in natural elements like lush greenery or light wood accents. You can also use textured fabrics like linen to soften any sharp lines around your venue space.
With these colors, you'll be able to capture all the romance of a beach wedding without overshadowing its stunning scenery.
Tropical Green And Vibrant Pink For A Lush And Colorful Celebration
Take, for example, a summer wedding in Hawaii. A tropical green and vibrant pink color scheme would bring it to life with bright and cheery energy. Think lush greens like palm fronds and succulents with pops of bubblegum pink blooms for the perfect mix of vibrancy and cheerful fun.
This bold combination will make your guests feel as if they've stepped into an oasis that celebrates nature's beauty while also providing an atmosphere full of colorful celebration.
Not only is this palette visually stunning but its versatility allows you to pull off an array of different looks depending on how you choose to decorate. From classic florals to modern geometric shapes, there are endless possibilities when combining these two colors!
Whether you want a whimsical or more formal look, incorporating touches of both green and pink will help create the perfect atmosphere for your special day.
Elegant Ivory And Gold For A Timeless And Sophisticated Vibe
If you're looking for a classic beach wedding color scheme, ivory and gold is an elegant choice that will give your big day a timeless and sophisticated vibe. Here are some ideas to bring this look to life:
Ivory Flowers: Incorporate ivory flowers throughout the ceremony and reception space, such as roses, hydrangeas, orchids, peonies, lilies – whatever fits with your vision! Don't forget about centerpieces too.
Consider adding in other colors like blush pink or green accents for more dimension.
Add in pops of glamour with gold details like glittery votives or glassware.
Gold Accents: Gold can be used sparingly to make a big statement. Drape chairs at the ceremony site with flowing ribbons or fabric in ivory tones accented by metallic touches of gold.
For dinner tables, use simple white linens dressed up with golden flatware or go all out with sparkling sequin tablecloths topped off with gold charger plates.
Whatever style you choose, it's sure to elevate the look of your special day!
Rustic Orange And Earthy Brown For A Cozy And Warm Feel
If you're looking for a warm and cozy atmosphere, then a rustic orange and earthy brown wedding palette is the perfect choice. These colors evoke an inviting feel that will create a comfortable environment for your guests.
With shades of oranges varying from light to dark, along with muted shades of browns, you can easily set the tone of your big day. When paired together they provide a beautiful contrast that adds both depth and texture to your celebration.
Accentuate the warmth by adding wooden elements such as centerpieces or furniture pieces throughout the venue. This will help to tie in the natural element of wood which perfectly complements this color scheme.
Soft whites can be used sparingly throughout the reception tablescapes to add balance and bring out all the colors even more! Now let's move on to dreamy lavender and soft yellow for a whimsical and delicate atmosphere.
Dreamy Lavender And Soft Yellow For A Whimsical And Delicate Atmosphere
The combination of lavender and yellow can evoke a sense of whimsy and delicate beauty, perfect for a beach wedding. While the colors are bright and cheerful, they also offer a subtle elegance that's ideal for an intimate ceremony or reception.
You don't have to worry about it being too muted either; these two shades are sure to bring some vibrancy to your special day!
With its soft hues, this color scheme is just right for creating an atmosphere that's both airy and romantic. Whether you choose light purple linens with lemon accents or pale yellow blooms with lavender details, there are so many ways to incorporate these lovely colors into your decor.
Not only will guests appreciate the dreamy ambiance created by these pastel tones, but you'll love how beautiful everything looks against the backdrop of stunning ocean views.
Next up is a look that's perfect for those who want to add a modern touch to their beach wedding. Nautical navy and crisp white create a clean, classic combination that will never go out of style.
Think navy bridesmaid dresses paired with bright white bouquets of lilies and roses – it'll be unforgettable! Navy also pairs nicely with other shades of blue, so if you want to add some color without going overboard (pun intended), try adding in lighter blues like baby blue or powder blue for an extra bit of sophistication.
To complete the nautical vibe, use gold accents such as decorations on your cake table or even gold flatware at each place setting. The possibilities are endless when it comes to this timeless palette!
With these beautiful colors, you can create a chic yet relaxed atmosphere that all your guests will love.
Warm Peach And Blush Pink For A Feminine And Soft Palette
Imagine a beach wedding with the warm peach and blush pink hues of sunset creating the perfect feminine and soft palette. As you walk down the aisle, your guests are surrounded by a romantic ambiance filled with subtle colors that will make them feel relaxed and happy.
The bridesmaids in gorgeous peach dresses would look stunning against the backdrop of sand while the groom's classic gray suit adds an elegant touch to complete this dreamy look. To add more romance and beauty, consider adding blush flowers such as peonies or roses for bouquets and centerpieces.
With these delicate tones, your beach wedding can be truly breathtaking!
Vibrant Turquoise And Citrus Orange For A Playful And Fun Ambiance
If you're looking for a bold and playful wedding, turquoise and citrus orange are the perfect colors. With their vibrant hues of blue-green and yellow-orange, they create an energetic atmosphere that is sure to get your guests excited.
This bright, cheerful color combination will make your beachy nuptials come alive with fun and energy. Whether it's on the tablescape or hanging from the ceremony archway, add in pops of these sunny shades to give your wedding a unique twist.
Use details like tassel garlands, paper lanterns, colorful tablecloths, balloons and more to really bring out this exuberant palette. Plus, don't forget about all the delicious treats you can serve up; think candy apples dipped in turquoise sprinkles or mini pies topped with bright oranges!
For a truly joyous affair, choose this vibrant turquoise and citrus orange scheme for your beach wedding day.
Bright Fuchsia And Sunny Yellow For A Bold And Cheerful Wedding
If you're looking for a bold and cheerful wedding color scheme, look no further than bright fuchsia and sunny yellow.
These two colors together create an eye-catching combination that will be sure to make your beach wedding stand out from the crowd. With its bright energy, this palette is perfect for couples who want their big day to be full of joy and fun.
The deep pink hue of fuchsia pairs wonderfully with the vibrant golden tones of sunny yellow, creating a romantic yet modern feel. This dreamy palette can be used in everything from decor to bridal party attire – think hot pink bouquets, mustard yellow tablecloths or even yellow bridesmaid dresses!
Even small touches like citrus flavored cocktails or patterned napkins will add a pop of color and bring life to your ceremony and reception.
No matter how you choose to incorporate these colors into your celebration, one thing's for sure: when it comes to choosing a spectacular beach wedding color scheme, bright fuchsia and sunny yellow is hard to beat!
How to Match Your Beach Wedding Colors with the Scenery
Planning a beach wedding is all about matching your color scheme to the surrounding scenery. When it comes to beach weddings, nature provides the perfect backdrop to play with color, texture, and light. But how do you choose the perfect color palette that will enhance the natural beauty of the beach without overpowering it?
First, consider the time of day and season you'll be getting married in. If it's a midday summer wedding, you might want to go for brighter, more vibrant colors that pop against the sun-kissed sand. For a sunset or evening wedding, you might want to choose darker, more romantic shades that complement the rich colors of the sky at dusk.
When it comes to matching your color scheme with the beach scenery, think about the hues that are already present. Sandy beige, cool blues, and seafoam greens are obvious choices, but don't be afraid to mix it up with pops of coral, deep navy, or even metallic gold or silver. If you're getting married on a rocky coastline, think about incorporating more earthy tones like olive green or warm browns.
Another way to match your color scheme with the beach scenery is to draw inspiration from the local flora and fauna. Tropical blooms like hibiscus and bird of paradise can inspire a bright and bold color scheme, while more subtle beach grasses and driftwood can lend themselves to a more neutral and muted palette.
Remember, the key is to find the right balance between your personal style and the natural beauty of the beach. By choosing a color scheme that complements the scenery and reflects your unique vision, you'll create a wedding that is truly unforgettable.
Conclusion
As you plan your beach wedding, consider these stunning color schemes to make the day even more special. From a classic look of oceanic blue and sandy beige to an ultra-feminine palette of warm peach and blush pink, there's something for everyone!
And if you're looking for bolder options, take inspiration from vibrant turquoise and citrus orange or bright fuchsia and sunny yellow. No matter which scheme you choose, it will set the tone for a breathtaking event that guests won't soon forget.
At its core, planning your perfect beach wedding comes down to finding the right combination of colors that reflect both your personalities as well as creates an atmosphere suitable for celebrating your love story with family and friends. With so many gorgeous options available, you can't go wrong – no matter what hues you decide on!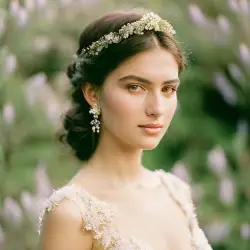 Latest posts by Rosie Liliy
(see all)