Oh, the magic of a beautifully themed wedding! And what could be more mesmerizing than the vibrant pairing of royal blue and sunflowers?
Imagine walking down the aisle, surrounded by elegant swaths of rich royal blue hues and cheerful pops of sunflower yellow. Could there be a more delightful color palette for your big day? With these striking contrasts, your event will be etched in everyone's memories – not to mention creating picture-perfect moments for your wedding album.
The best part about this combo? It works beautifully in every season! Let me take you on a journey through captivating royal blue and sunflower-inspired elements that will add charm to your unique love story. From dreamy invites, breathtaking decor, to exquisite reception details – it's time to relish all the swoon-worthy possibilities!
So let's dive in together and explore stunning ideas that elevate your special day into an enchanting 'Royal Affair' that sparks pure joy! Are you ready? Trust me; you're going to fall head over heels in love with these gorgeous suggestions. Let the inspiration begin!
Related: 15 Magical Fairytale Royal Blue Wedding Themes You'll Fall In Love With
Invitations and Save-the-Dates – Setting the Tone with Eye-Catching Designs
Your wedding invitations are the first glimpse of your big day that guests will receive. Make an unforgettable impression with unique and striking designs inspired by royal blue and sunflower motifs!
Think luxurious materials like rich velvet envelopes or stunning foil accents, creating a perfect backdrop for regal hues. And don't forget to incorporate gorgeous sunflowers – either through illustrations or within your overall color scheme. These cheerful blooms bring a touch of sunshine that will have guests eagerly anticipating your event.
For added personality, explore fonts that reflect the elegance and warmth of this captivating theme. Script-style typography flows beautifully with the organic shape of sunflowers while bold lettering in royal blue evokes a sense of grandeur. Get ready for RSVPs to pour in as friends and family excitedly reserve their spots at your enchanting celebration.
Magnificent Venue Selection – Elevating Your Royal Blue and Sunflower Wedding Theme
Finding the perfect backdrop for your royal blue and sunflower wedding can make all the difference in creating a truly spectacular event. From enchanting gardens to sophisticated ballrooms, there is a world of possibilities waiting to be transformed into your dream venue.
Imagine exchanging vows amid blooming gardens bursting with vibrant sunflowers, under a canopy draped in captivating shades of blue – talk about an idyllic setting for spring or summer celebrations!
Countryside charm your preference? Picture an elegant barn adorned with sunflower-filled wooden crates, twinkling string lights, and ample hints of royal blue throughout—effortlessly evoking romance and rustic chic vibes.
For urban love stories, consider industrial-chic loft spaces featuring exposed brick walls perfect for dramatic uplighting in royal hues. Setting off these spaces with pops of bright yellow sunflowers will result in an irresistibly captivating contrast.
How about a glamorous hotel ballroom with glittering chandeliers casting their light upon tables draped in luxurious royal blue linens? Add artful arrangements of sumptuous sunflowers on every surface to heighten the regal yet welcoming ambiance.
The possibilities are delightfully endless! With a little creativity and thoughtful planning, any venue you select can come alive as you weave both elegance and warmth into every detail, capturing the essence of your remarkable royal blue and sunflower wedding theme. Let the magic unfold!
Bridesmaid Dresses – Embrace Bold Styles in Royal Blue Hues
Let's face it, bridesmaids love to feel fabulous, and there's no better way to showcase their style than with striking royal blue dresses. Whether they opt for floor-length gowns, chic cocktail attire, or even elegant jumpsuits – these rich shades will enhance every silhouette beautifully.
To make your sunflower theme truly pop, consider adding yellow sashes or belts as sweet accents. Don't be afraid to mix and match different styles of dresses or include subtle patterns – this versatile hue looks stunning on a variety of fabrics from silk and chiffon to lace and sequins!
As for jewelry? Gold-toned accessories gently complement the warmth of sunflowers, providing a harmonious balance in their look. Trust me; your bridesmaids will be over the moon for these gorgeously vivid ensembles.
See also: 13 Stunning Sunflower Wedding Dress Ideas
Groomsmen Attire – Perfectly Pairing Royal Blue with Sunflower Accents
Gentlemen, it's time to shine! Royal blue suits are both eye-catching and sophisticated – guaranteed crowd-pleasers as you stand proudly beside your beloved bride.
Tie in the sunflower theme by opting for yellow ties, pocket squares, or boutonnieres that boast a touch of charm. For those looking to make an extra statement, patterned socks featuring cheerful sunflowers are both fashionable and delightfully unexpected.
If traditional blue suits aren't quite your style, consider navy or charcoal options with charming pops of royal blue alongside dazzling yellows in smaller details like cufflinks or lapel pins. Regardless of how you personalize your ensemble, guests won't be able to stop raving about this dapper assembly!
Floral Arrangements – Show-Stopping Sunflowers That Steal the Show
When it comes time to design your floral arrangements, nothing says "Royal Affair" quite like grand sunflower bouquets! Choose blooms of varying sizes—from cheerful mini sunflowers to larger-than-life statement flowers—for an utterly enchanting impact.
Combine these with white roses, daisies, or even eucalyptus for a contrasting and textured look. Or, dare to push the boundaries further by incorporating additional blue-hued flowers like delphiniums or hydrangeas that pair flawlessly with vibrant sunflowers.
If you're looking to get creative with your centerpiece designs, envision tall vases filled with cascading greenery adorned by radiant sunflowers atop royal blue linens. Or, embrace a more rustic feel by using wooden boxes overflowing with lush foliage intermingled with vivid pops of yellow petals.
Ultimately, your choice of flowers will overflow with meaning and love as the stunning sunflowers take center stage against the majestic backdrop of rich blues. What better way to celebrate your lasting commitment than being surrounded by magnificent blooms that mirror the depths of your love story?
Captivating Ceremony Decor – Transforming Your Venue with Enchanting Royal Blue & Sunflower Details
Creating an unforgettable atmosphere for your ceremony is all about embracing the romance of royal blue and sunflowers. And believe me, there's no shortage of ways to make your nuptials a magnificent affair.
Begin by casting the aisle in a magical glow with lanterns or candles nestled among scattered petals in brilliant shades of yellow, giving each step an ethereal touch.
Consider adorning those all-important altar spaces with cascading arrangements of sunflowers interspersed with lush greenery and accents in complementary hues. Add twinkling fairy lights or even silk drapes in splendid blues, creating a heavenly oasis where you'll exchange vows.
And let's not forget chairs! Dress them up with sunflower-accented garlands or simple ribbons in vivid blues—your guests will adore these charming details as they witness your love story unfold.
Reception Tablescapes – Elegant Royal Blue and Sunflower Centerpieces
Raise a toast to spectacular reception tablescapes that unite royal blue linens with awe-inspiring sunflower centerpieces. Dinner will feel like dining at the palace when you present sumptuous settings that capture the essence of your vibrant theme!
Add warmth and dimension to tables by layering luxurious fabrics like velvet or satin runners in rich blue shades—the perfect contrast to delicately patterned china boasting pops of yellow and gold-rimmed details.
As for centerpieces, think tall floral arrangements showcasing majestic sunflowers along with complementary blooms (like baby's breath, roses, or lilies). Alternatively, opt for lower designs arranged in rustic wooden boxes or gleaming gold vases—nothing short of breathtaking!
Complete the look with elegantly rolled napkins adorned by tiny bunches of sunflowers at each guest's seat—a thoughtful touch that highlights every lovingly designed element from start to finish.
Fabulous Favors – Memorable Keepsakes for Your Guests to Cherish
The joy of your special day will live on in the hearts of your guests, thanks to delightful and meaningful keepsakes inspired by your royal blue and sunflower theme.
Consider gifting custom seed packets featuring both sunflowers and a mix of wildflowers—symbolizing not just the love you celebrated but also the beauty that continues to grow well after the event.
For something sweet, place gourmet chocolates or candied almonds in elegant tins adorned with sunflower designs. Alternatively, let love "brew" by presenting guests with personalized bags of tea blends enclosed within pretty blue packaging.
Don't hesitate to add whimsical touches like tiny thank-you notes tied with gorgeous ribbons. Your friends and family will be thrilled when reminiscing about shared memories from your enchanting celebration.
Sweet Treats – Creative Cake Designs Inspired by the Colorful Theme
One can never underestimate the power of an impressive wedding cake gracing an already magical evening. Give pastries center stage with royal blue and sunflower-inspired dessert masterpieces that truly dazzle.
From multi-tier extravaganzas adorned with hand-painted sunflower designs (in delicate watercolors or bold gold leaf) to more contemporary styles incorporating lustrous navy fondant or ombré blues—it's impossible not to swoon over these show-stopping creations!
And why stop at cakes? Indulge in enticing sweets tables filled with mouth-watering treats like cupcakes boasting intricately piped blooms, color coordinating macarons, or beautifully decorated sugar cookies offering bites of pure bliss—all perfectly aligned with your bewitching theme!
Personal Touches – How to Incorporate Your Unique Love Story into a Royal Blue and Sunflower Wedding
In all its splendor, what truly sets apart a regal affair is weaving personal details that reflect your love story. From ceremony readings to heartfelt speeches, or even a choreographed dance routine, there are countless ways to make the royal blue and sunflower wedding experience authentically yours.
Perhaps you both found love beneath a sky filled with bright fireworks—recreate this memory by hosting a dazzling pyrotechnics display during your reception! Or, if traveling plays an essential role in your life together, design table settings with names of favorite destinations or mini globes as charming centerpieces.
Ultimately, the secret to making your day unforgettable is paying tribute to all the little moments that led to this grand occasion. And with a stunning blend of royal blue hues and radiant sunflowers surrounding you, there's no doubt that enchantment awaits at every turn.
In Conclusion
And there you have it, my fellow lovebirds – a treasure trove of inspiration to make your royal blue and sunflower wedding an absolute dream! From captivating designs, alluring attire, to unforgettable details that leave guests spellbound – your enchanting celebration will set hearts aflutter!
As you embark on this magical journey together, let these vibrant hues and cheerful blooms serve as lasting symbols of the passion and joy in your union. So go ahead, revel in all the beauty and charm that awaits as you turn your once-in-a-lifetime fairy-tale vision into an exquisite reality that brings infinite happiness!
Now, I'm sending you heaps of love and warm wishes for a radiant day brimming with celebration! Cheers to your Royal Affair—a day where love truly shines beyond measure. Happy planning!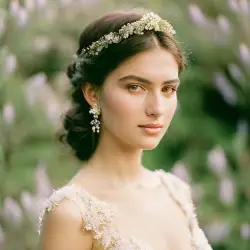 Latest posts by Rosie Liliy
(see all)