As Shakespeare once wrote, 'A rose by any other name would smell as sweet.' Picking the perfect colors for your wedding day is just as important and complex as choosing a beautiful bouquet. After all, we want our special day to be remembered fondly not only in our hearts but also in photographs that will last a lifetime.
And let's be honest, who wouldn't love to receive endless compliments on their excellent taste? I've got you covered! In this article, I'll share my top picks of neutral wedding colors that are versatile enough to work seamlessly with every season. You can trust me when I tell you these hues don't disappoint and are guaranteed to make your big day look simply stunning.
So grab a cuppa (or glass of wine), sit back, relax, and prepare yourself for some serious swoon-worthy color inspiration.
The Timeless Appeal Of Neutral Wedding Colors
There's just something about neutral wedding colors that speaks to my heart, you know? They're timeless, elegant, and really let the love between two people take center stage. Plus, they provide a beautiful canvas for any additional pops of color or personal touches you might want to add.
I mean, who doesn't love the simplicity and grace of white linens adorned with greenery or soft shades of beige paired with twinkling fairy lights? It's like an enchanting dream come true!
And guess what? You can create this magical atmosphere no matter what season your wedding takes place in because there are perfect neutrals for every time of year.
So without further ado, let me introduce you to some fresh and delicate hues for those lovely spring weddings where everything is blooming and full of life.
Spring: Fresh And Delicate Hues For A Blooming Celebration
As the flowers begin to bloom and the days grow warmer, there's an undeniable sense of renewal in the air that makes spring weddings feel like a fairy tale come true. With nature as your backdrop, you'll want to choose colors that complement this season of growth and beauty.
Here are some top neutral wedding color ideas for your enchanting spring celebration:
Palette #1: Blush, Ivory, And Soft Green
Imagine a romantic setup with Blush, Ivory, and Soft Green. These colors beautifully complement each other, creating an ethereal atmosphere that will sweep your guests off their feet!
The blush tones add warmth while ivory brings sophistication; meanwhile, soft green adds life to this dreamy combination.
This gorgeous trio can work wonders all year round – making it perfect for any seasonal celebration you've got planned.
Palette #2: Cream, Peach, And Dusty Blue
Remember those dreamy sunsets on the beach, where the sky is painted with soft shades of peach and dusty blue while the sand feels warm beneath your toes?
That's what Cream, Peach, and Dusty Blue brings to mind for me. These colors evoke a sense of warmth, romance, and tranquillity – perfect for creating an intimate wedding atmosphere that will make you feel like you're wrapped in a cozy embrace from Mother Nature herself.
And let's be honest, who wouldn't want their wedding day to have that kind of magic?
Palette #3: Light Taupe, Rose Gold, And Lilac
For those who adore a mix of both warm and cool tones, light taupe, rose gold, and lilac bring together perfect harmony.
This versatile blend is ideal for any season, but particularly shines during late spring or early autumn nuptials.
The subtle warmth of light taupe grounds the trio while allowing the ethereal beauty of lilac and sparkle of rose gold to take center stage.
Together they create an effortlessly elegant atmosphere with just enough whimsy to keep things interesting.
Summer: Warm And Radiant Shades For A Sun-Kissed Affair
Summer is all about warmth and radiance, so it's no wonder we're drawn to colors that reflect those sun-kissed vibes.
As a lover of everything summer-related, I can't help but swoon over the thought of warm and radiant shades gracing a beautiful outdoor wedding. Think soft sands, vibrant corals, and luxurious golds; these hues not only complement each other perfectly but also capture the essence of those long sunny days and balmy nights.
Trust me when I say that incorporating this stunning color palette into your big day will create an unforgettable atmosphere for you and your guests. Now let's dive right in and explore how we can bring these lovely tones together with our first suggested palette: sand, coral, and gold!
Palette #1: Sand, Coral, And Gold
I absolutely adore our first palette which combines the warmth of sand, coral, and gold. It's perfect for a romantic beach wedding or even a chic desert-inspired event!
The softness of the sand color is beautifully complemented by the pop of coral, while gold accents add just the right amount of elegance to tie everything together.
Trust me, your guests will be swooning over this stylish yet neutral color combination that works wonders in any season.
Palette #2: Vanilla Cream, Soft Pink, And Pearl Grey
Oh, darling! You simply must consider this next exquisite palette for your enchanted nuptials: Vanilla Cream, Soft Pink, and Pearl Grey.
A delicate fusion of creamy vanilla hues will transport you to a world where the scent of freshly baked macarons lingers in the air. With whispers of soft pink woven throughout – reminiscent of those rosy cheeks after one too many glasses of rosé – it's as if Cupid himself had dipped his arrow in paint and splashed these colors across our canvas.
And let us not forget the sophisticated touch that pearl grey brings with its quiet elegance; is there anything more chic? I think not, my dear!
So when you're dreaming up your perfect wedding color scheme, remember that by marrying these divine hues together you'll create an utterly enchanting affair.
Palette #3: Pale Mint Green, Ivory, And Glittering Silver
Oh, I adore this palette! Pale mint green, ivory, and glittering silver make for an incredibly chic combination. It's perfect for couples who want a little something extra without going overboard on color. This refreshing blend of hues works well all year round but is especially suited for spring and summer weddings when the weather starts to warm up.
Pale Mint Green: A fresh take on classic pastels that adds a touch of whimsy
Bridesmaids dresses: Soft mint-colored chiffon or satin gowns will look elegant while keeping your bridal party cool during warmer months.
Table linens: Opt for pale mint tablecloths or napkins to add just the right amount of color without overwhelming your tablescape.
Wedding invitations: Add a hint of mint in the font or borders for a subtle pop against clean white paper.
Ivory: The timeless neutral that never goes out of style
Bridal gown: Choose an ivory gown if you're not quite sold on stark white; it's softer on most skin tones and feels more romantic.
Flowers: Ivory roses, peonies, or dahlias are always stunning choices in bouquets and centerpieces alike.
Cake design: An ivory fondant base with delicate lace detailing can give your cake a vintage vibe.
Glittering Silver: For glamour without being too flashy
Accessories: Jazz up your ensemble with sparkling silver shoes or jewelry – don't forget about those bridesmaid gifts!
Décor accents: Incorporate silver mercury glass votives or metallic chargers into your table settings.
Ribbon details: Tie off bouquet stems or chair sashes with shimmery silver ribbon to catch the light beautifully as you dance the night away.
Autumn: Cozy And Earthy Tones For A Rustic Romance
Ah, autumn – the season when pumpkin spice lattes roam free and cozy sweaters are in full force. It's a time for snuggling up with your loved ones by a roaring fire or taking long walks through the crisp, colorful leaves.
Fall weddings have such an undeniable charm, don't they? I'm here to help you find those perfect neutral colors that will make your autumn nuptials feel like an enchanting rustic romance.
So grab your favorite blanket scarf and let's dive into these earthy tones that will warm our hearts faster than a 1980s mixtape on repeat!
Palette #1: Caramel Latte Brown With Creamy Whites
Let's dive into our first neutral palette for a cozy and sophisticated celebration. Caramel latte brown combined with creamy whites is not only delicious-sounding but also creates an incredibly inviting atmosphere.
Picture this:
A tablescape adorned with caramel-colored linens, soft white candles flickering against the rich fabric.
Your bridesmaids dressed in elegant latte-hued gowns, complimenting your gorgeous off-white dress.
Floral arrangements filled with various shades of brown—think chocolate cosmos and scabiosa pods—accented by delicate cream roses.
This delightful combination exudes both comfort and luxury, making it perfect for an intimate rustic romance or a lavish indoor affair.
Palette #2: Antique Gold With Smoky Quartz Hues
Antique Gold with Smoky Quartz Hues really speaks to my vintage-loving heart.
There's just something about the warm, rich tones of antique gold and the sultry depth of smoky quartz that makes me feel like I've stepped back in time to a more romantic era.
The combination creates an effortlessly elegant atmosphere for any wedding celebration, whether you're going all-out Gatsby or keeping it simple with rustic touches.
Plus, this palette works beautifully across every season – pair it with lush greenery in spring and summer or cozy up with soft candlelight in fall and winter.
Trust me when I say your guests will be swooning over these gorgeous colors!
Similar Idea: Black and Gold Wedding Theme
Palette #3: Deep Burgundy With Soft Beige Highlights
Deep Burgundy with Soft Beige Highlights is like a warm embrace on a chilly autumn evening – it simply warms your heart and soul.
This elegant duo creates an intimate atmosphere for any wedding celebration. The rich burgundy adds depth and passion while the soft beige provides a soothing balance, creating an effortlessly chic look.
Trust me when I say you'll fall head over heels in love with this timeless pairing.
Winter Wonderland Weddings – Cool Neutrals For A Snowy Soiree
Alright, my frost-loving friends, let's talk about winter weddings and the perfect neutral color palette to make your snowy soirée magical.
Winter is all about embracing the chill in the air, snuggling up with loved ones by a crackling fire, and celebrating love amidst a blanket of pristine white snow.
When it comes to choosing colors that complement this enchanting season, think cool tones like ice blue, silver, and crisp white. These hues work together seamlessly to create an ethereal backdrop for your special day while still allowing other seasonal elements (hello, twinkly lights!) to shine through.
But enough chitchat – let's dive right into our first winter wedding palette: ice blue, silver, and crisp white!
Palette #1: Ice Blue, Silver, and Crisp White
Picture this: an elegant ballroom transformed into a frosted fairytale with ice blue table linens, shimmering silver accents, and crisp white florals.
This icy combination will transport your guests to a magical world where snowflakes dance on the breeze and everything is touched by frost.
And when you pair these cool hues with soft candlelight, it creates an atmosphere that feels warm and inviting despite the chilly temperatures outside.
Palette #2: Charcoal Gray, Frosty Pink, and Icy Lavender
Charcoal Gray, Frosty Pink, and Icy Lavender are just perfect for a romantic winter wedding or even an elegant fall affair.
Just imagine:
Walking down the aisle in a gorgeous charcoal gray gown with frosty pink florals adorning your hair.
Your bridesmaids looking absolutely stunning in their icy lavender dresses as they hold beautifully arranged bouquets of mixed grays and pinks.
The reception space filled with cozy candlelight that bounces off the gleaming silverware and crystal stemware on each table.
And finally, dancing the night away under twinkling fairy lights strung across a rustic wooden beam ceiling.
I can't help but get goosebumps thinking about it!
Palette #3: Snowy White, Crystal Clear Accents, and Subtle Greenery
Just when you thought the previous palette was a dreamy combination, we have another enchanting trio for you to explore.
Palette #3 consists of Snowy White, Crystal Clear Accents, and Subtle Greenery – an ethereal blend perfect for those seeking a touch of fresh elegance in their wedding theme.
This color scheme is incredibly versatile and can be adapted to suit any season while still maintaining its crisp, clean charm.
How To Incorporate Your Chosen Neutral Wedding Colors Throughout Your Celebration
Now that you've chosen your perfect neutral wedding colors, let's chat about how to weave them into every aspect of your big day.
First and foremost, consider incorporating the hues into your invitations and other stationery – after all, they're the first glimpse guests get of your celebration!
Your bridal party attire is another fabulous opportunity to showcase those stunning shades; think mix-and-match dresses or sleek suits in varying tones for an effortlessly chic look.
Don't forget about table linens, centerpieces, and even cake designs – these details can truly bring your color story to life.
And hey, why not add a subtle touch of your fave neutrals to your own ensemble? Whether it's through accessories or a hint of color in your bouquet, there are endless ways to make these beautiful hues shine on your special day.
Conclusion
In conclusion, choosing the perfect neutral wedding colors for your big day is truly a game changer. It's all about finding that sweet spot between personal style and seasonal trends to create an unforgettable atmosphere you'll still be dreaming about years later.
Remember, incorporating neutrals into every aspect of your wedding doesn't have to break the bank – with just a touch of creativity and resourcefulness, you can achieve a swoon-worthy celebration that will leave your guests completely enchanted.
So go ahead, let those beautiful neutral hues sweep you off your feet!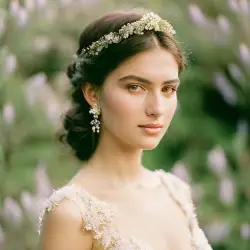 Latest posts by Rosie Liliy
(see all)