As a bride-to-be, the excitement builds as you count down the days to when you'll finally tie the knot. But before you say "I do," there's one more unforgettable event waiting to unfold: your bachelorette party!
This delightful celebration provides an unparalleled opportunity for your closest friends and family members to gather around, shower you with love, laughter, and perhaps even a few cheeky surprises. If executed well, it's a night that will leave everyone with cherished memories for years to come.
Now, whether it's your responsibility as the future Mrs., or if you're a dedicated bridesmaid taking on the mission of planning the ultimate bachelorette bash, fear not! We've got your back in crafting an unforgettable experience for all.
Trust us; we know how important these once-in-a-lifetime events are – after all, we've attended our fair share of bachelorettes!
So strap in and get ready to embark on this adventure because we have put together this comprehensive guide covering every aspect of the party planning process. From setting ground rules and picking themes to budgeting tips and gift etiquette insights, like a seasoned matron of honor, we'll be right by your side.
Are you ready? Let's dive into making sure that special evening becomes legendary!
What Happens in Bachelorette Parties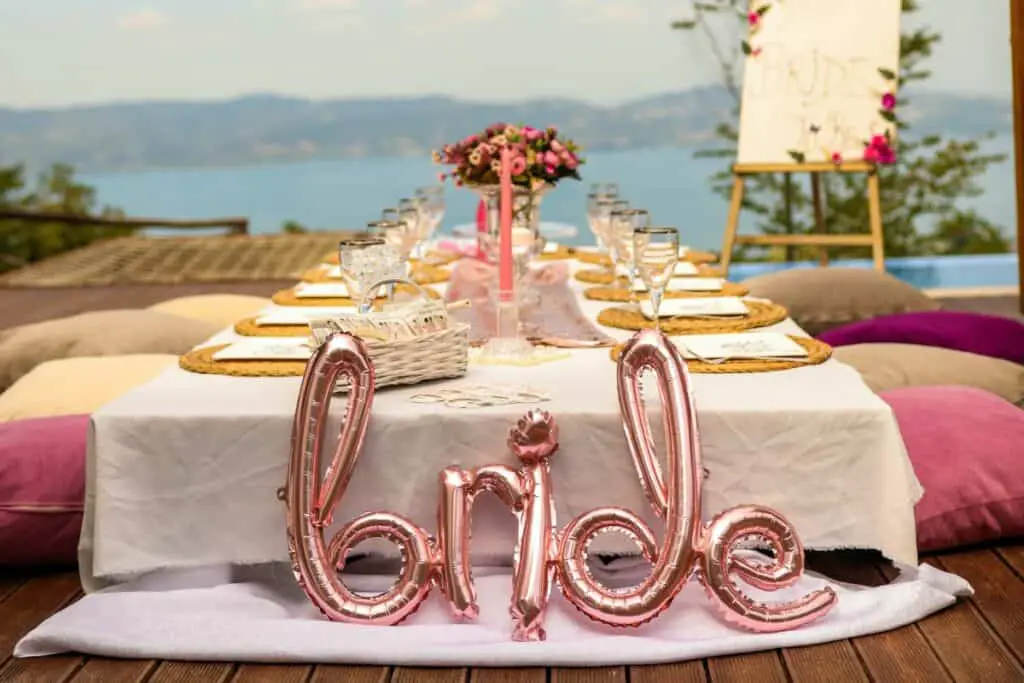 Ah, the bachelorette party – a rite of passage for every bride-to-be! A celebration that symbolizes the bride-to-be's last hurrah before she embarks on a new chapter in her life.
For some, this means an intimate gathering with their nearest and dearest friends; for others, it's an all-out adventure that pushes the boundaries of creativity and fun. Ultimately, what happens at a bachelorette party is dictated by the preferences and personality of the guest of honor.
While not every bachelorette celebration needs to have a plotline straight out of The Hangover, it should captivate everyone involved.
Frequently, these shindigs involve heartfelt moments like reminiscing about old times, making new memories through a day packed with bonding activities or even naughty games as everyone lets their hair down. It can go beyond clichés like tiaras and feather boas (although those are always welcome!).
No matter how you choose to celebrate your bachelorette party, one thing is sure: laughter will abound!
Setting the Ground Rules for a Memorable Night
You might be tempted to let loose without any restrictions at your upcoming bachelorette bash. But setting ground rules ahead of time ensures everyone has an enjoyable (and safe) evening while respecting each other's boundaries.
Take Olivia's unforgettable night as an example; her matron of honor had put together this amazing scavenger hunt throughout town. There was one critical rule: capture everything on camera—no harm there!
However, after many beverages consumed by all attendees, things took a turn when they collectively decided to take that challenge in ehem different directions – leading them into questionable territories.
To avoid such mishaps and ensure clear guidelines pre-party, consider outlining general etiquette expectations regarding alcohol consumption limits or behaviors that could make fellow guests uneasy – remember Lucy's bachelorette, which involved a "No social media" rule? Wise decision.
Who's in Charge? Roles and Responsibilities
When it comes to planning the much-anticipated bachelorette party, the traditional expectation is that the maid of honor and bridesmaids take up this mantle of responsibility. After all, they're your closest confidants and can help ensure that every aspect aligns with your desires.
But while tradition leans towards delegating the task exclusively to bridesmaids, there's nothing stopping you from being part of the process! In fact, it could be a fun way to work hand-in-hand with your closest pals.
For instance, when Jane was planning her best friend Kate's bachelorette extravaganza, Kate had expressed a strong desire to incorporate a weekend getaway into her celebration. The bride-to-be then worked closely with Jane on coordinating logistics for their memorable trip to New Orleans.
So don't shy away from communicating your preferences or participating in its planning stages – remember, at its core, it ought to be an event tailored just for you!
Things to Avoid: Bachelorette Party Don'ts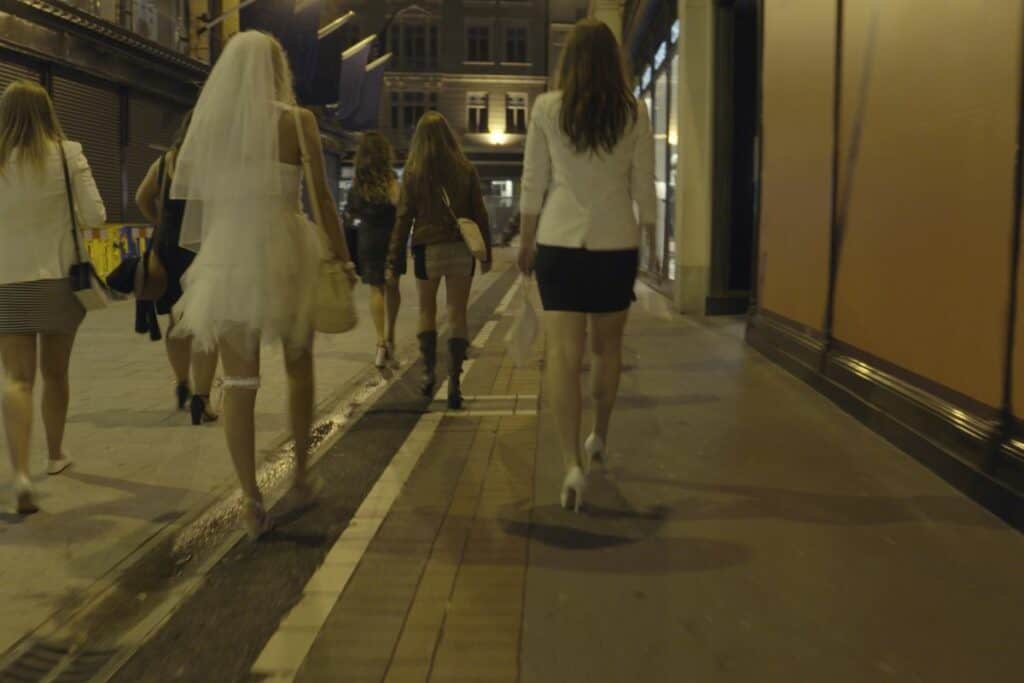 Now that we've covered some essential ground rules let's dive into understanding what NOT to do before diving head-first into party mode!
a) Don't force attendees into spending unreasonably.
Every group of friends has varying budget levels – Monica's friends might share Ross-and-Chandler-like financial situations enabling Miami-bound limo entrances; others might fare better with an equally joyous evening picnic by the beach aboard Rachel's old Volvo. Either way – plan within reasonable limits keeping everyone comfortable.
b) Avoid awkward pairings.
Remember cousin Sarah's wild night where her soon-to-be mother-in-law ended up sitting across flabbergasted college buddies as they recounted less-than-favorable memories through passionate vociferation? Not exactly Aunt May's ideal dinner. When curating your guest list, consider potential personality clashes to ensure everyone feels comfortable.
c) Respect the bride's feelings.
While surprises for the bride-to-be are enjoyable, always err on the side of caution – chat about her preferences or expectations beforehand. Did Heidi enjoy dancing on an elevated platform wearing a chicken costume by the end of her surprise party? Likely not as much as you'd think.
d) Don't forget safety.
If there are cocktails flowing and laughter soaring through the roof, ensure everyone has reliable transportation options to bring them home on time and in one piece – whether it's a designated driver or a pre-booked shared ride service.
By keeping these "don'ts" in mind and following one simple guideline – that the evening should be reminiscent of love, companionship, and fun – we're sure your bachelorette celebration will hold a cherished spot in every attendee's life for years to come!
Timing is Everything: Planning the Perfect Party Length
Now let's talk about time: the one key ingredient to a bachelorette party that can either make or break the festivities. We've sat through Anna's three-hour costume contest and Raya's whirlwind 48-hour Vegas getaway – trust us; we know how crucial finding that sweet spot in timing is for any event.
So, how long should a bachelorette party be? Well, it ultimately depends on your vision and what you want to achieve with your bash. A simple dinner and bar-hopping may last a single evening, while destination celebrations can extend over an entire weekend!
The trick is knowing your party's purpose – celebrations meant to strengthen friendships might do better with relaxed brunch outings than late-night bar marathons.
Remember Erica's two-day cabin retreat in the woods with her closest chicas? That was as perfect as they come – fun activities during the day and cozy chats by a bonfire at night. It didn't drag on or fizzle out but maintained just the right momentum throughout its entirety!
Gift Etiquette for Brides and Guests
The big question most guests have when attending their umpteenth bachelorette of the season: "Do I need to bring another gift?"
While gifts are generally reserved for bridal showers where registry links are shared ahead of time, bachelorettes often see attendees gifting sentimental tokens of friendship (remember Jessica's monogrammed necklace?).
When it comes to lighthearted gag gifts or risqué novelties that tickle everyone's funny bone, make sure they're in line with the bride's sense of humor (we're all still cringing at Jess' awkward reaction to Karen's questionable choice). Let's keep our crowns nice 'n shiny atop our heads-of-royal-discretion, shall we?
Dress Code: Striking the Right Balance between Fun and Comfort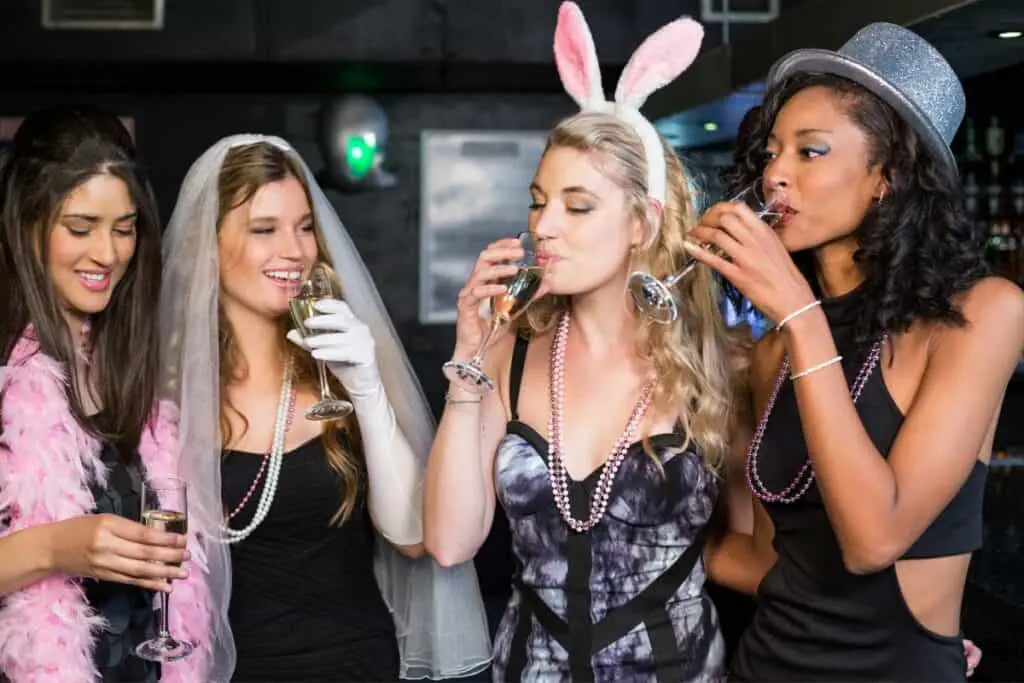 When it comes to dressing for bachelorette parties, many of us throw instantaneously to the cheesy-but-amusing wind – donning custom t-shirts emblazoned with puns or even puffing our cheeks as we drape feather boas around our necks.
While outlandish costumes might sound fun in theory, remember: comfort reigns supreme for a night full of activities.
Yes, that means you can wear jeans to a bachelorette party! The key lies in understanding the vibe you want to achieve for your soirée. Let's recall Leslie's denim-and-diamonds-inspired gala where matching jeans paired with glitzy tops made quite the statement. Spectacular!
Remember, regardless of whether it's an upscale cocktail evening or casual karaoke night, strike that perfect balance between style and comfort – all those pose-perfect snapshots will thank you later.
Choosing the Ideal Location and Venue
The stage is set – well, at least figuratively speaking. Where do you host this momentous occasion? Your choice depends on various factors like budget, group size, personal preferences of the bride-to-be, themed vision boards…the list goes on!
But before you rock backwards into chair-panic mode – let's take a breath! Here are some tips to help guide your search:
a) Consider group interests: Host a paint-and-sip if your pals love art (Abby's "Picasso-esque" masterpiece still makes us giggle); choose wine tasting for wine aficionados; snag tickets to that hot new Broadway show if theater buffs unite among you (belting out soundtracks from Wicked pre-party never hurt anyone!).
b) Keep convenience in mind: If most guests live nearby, select a centralized location easily accessible by everyone involved (Sandra still talks about her catamaran outing half her friends couldn't make because of traffic!).
c) Assess party size: Smaller, intimate gatherings open up options like quaint cafes or vineyards; bigger ones may require restaurant reservations or venues specifically catering to such events (Tammy's 75-girls-strong fête at a fancy rooftop bar was a sight to behold!)
So whether you opt for a hometown adventure, splurge on an extravagant getaway, or cozy up on a friend's luxurious apartment balcony– the goal remains the same: create an unforgettable experience that will leave the bride-to-be and her friends reminiscing for years.
Theme Ideas: Adding a Personal Touch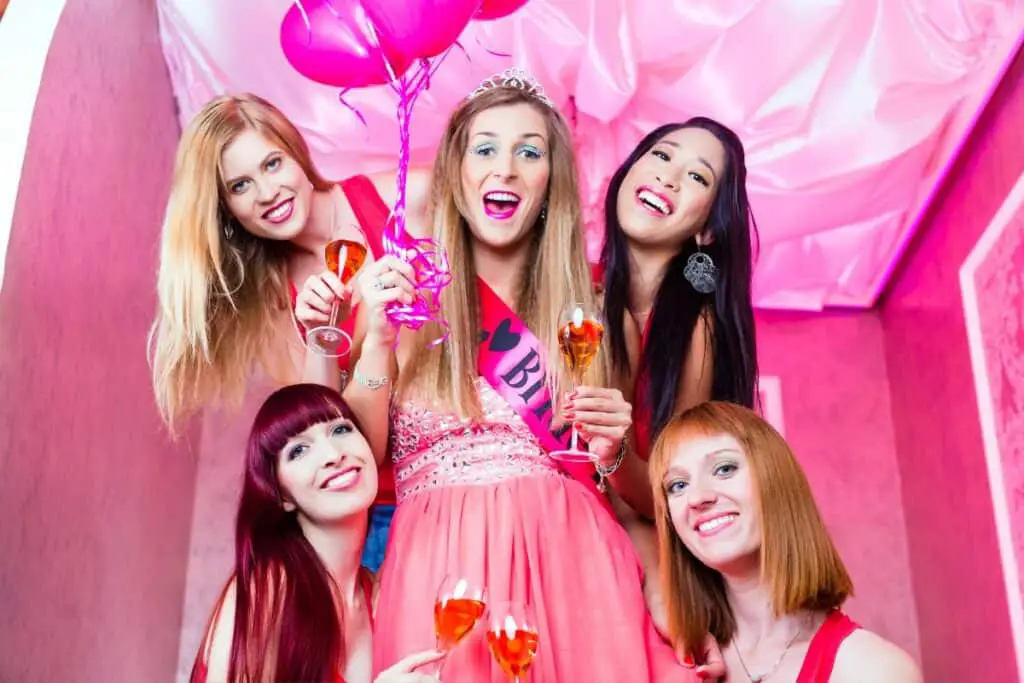 Choosing an amazing theme for the bachelorette party can make the celebration so much more memorable and unique. Thinking back to Whitney's "Murder Mystery Dinner" where everyone dressed as their favorite Agatha Christie character, we can't help but think how brilliantly it was pulled off!
So, what kind of themes could spark that creative itch? Here are some ideas to get you started:
a) Time Travel: Pick a decade—Roaring '20s, Swinging '60s, or Glam '80s—and let your guests dress up in iconic outfits from that era (Tina's eighties hair-band bonanza is still talked about!).
b) Movie Inspirations: Channel your inner "Breakfast at Tiffany's" or "Great Gatsby" and go all out with elegant black-tie attire and matching decorations.
c) Around the World: Celebrate different cultures by embracing costumes, food, and games from various countries (Our mouths still water thinking about Carla's Spanish tapas spread!).
Remember – choose a theme that speaks to the bride-to-be's personality and interests; personal touches always leave an impact.
Planning Fun Activities and Games
Part of any successful bachelorette party revolves around entertaining activities and games that keep everyone engaged throughout the evening.
Here are some thrilling ideas to jazz up the festivities:
a) Scavenger Hunt Shenanigans: Jess's infamous hunt around town had us all guessing riddles while seeking landmarks! A well-planned scavenger hunt can bring out everyone's competitive streak.
b) DIY Craft Corner: Create customized keepsakes like friendship bracelets or painted wine glasses together – bonus points if they relate to your chosen theme!
c) Quiz It Out – Bridal Edition: Test everyone's knowledge on love, relationships or hilarious questions about the couple (Terri couldn't stop laughing at our blindfolded lipstick-drawing contest!).
The key is to tailor activities that suit your party's overall ambiance, and above all else – everyone should have heaps of fun.
Budgeting Tips: How to Plan an Affordable Bachelorette Party
Remember Susanna's luxurious yacht escapade? Yeah, well, not everyone has thousands to throw around on a bachelorette bonanza! Here are some strategies for planning within more modest means while making sure the fun meter still blasts through the roof:
a) Pick a venue with no/minimal rental fees: Host the celebration at someone's house or reserve a public space such as a park – remember Marcie's picturesque garden bonfire?
b) DIY Decorating: Bring out your inner Martha Stewart by creating customized decorations and centerpieces at home. Pinterest is bursting with inspiration!
c) Potluck-style dining: Guests bring their signature dishes for everyone to enjoy—this adds variety and significantly cuts down on catering costs (Becca's world-famous taco dip couldn't be missed!).
Remember, you can still plan a fantastic event without breaking the bank – it's all about being creative and resourceful!
Invitations and Guest List Management
Party invitations set the tone for any celebration – who doesn't remember ooh-ing and aah-ing over Lisa's Parisian-inspired invites?
To create inclusivity, carefully curate your guest list, considering the bride-to-be's closest friends and family members. Avoid inviting those who will not be present in wedding-related events (Karen's co-worker-slash-party-crasher was quite the surprise!).
Crafting stylish invitations is essential in ramping up excitement among guests. Here are some tips:
a) Coordination is key – ensure that your invites align with your chosen theme, whether it's glitzy glamour or rustic chic.
b) Personalized touches make all the difference; hand-written notes or custom-designed e-vites add that extra charm.
c) RSVPs are a must! Keep track of attendees and dietary restrictions to ensure a smooth event.
By following these guidelines, you'll not only set the stage for an unforgettable bachelorette party but also create a lasting impression. Enjoy the planning process, and let your creativity shine as you dance into this blissful celebration alongside your favorite gals!
Accommodation Planning: Ensuring Comfort for All Guests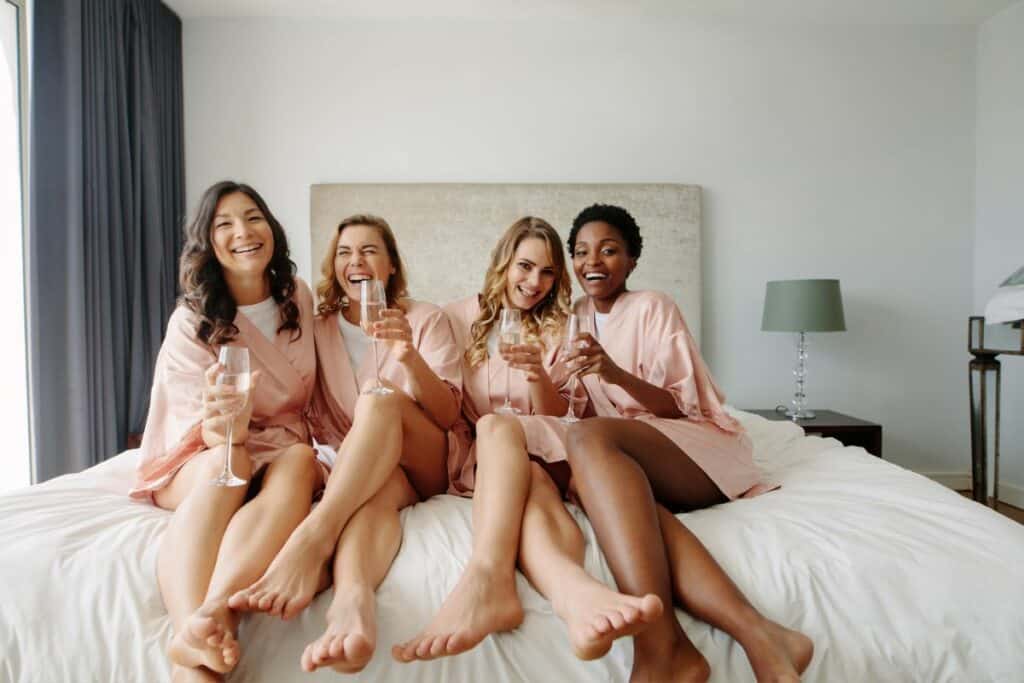 Finding comfortable accommodations for out-of-town guests attending the bachelorette party ranks high among the keys to success. When Felicia organized a weekend getaway to Savannah, she made sure everyone had a charming bed and breakfast to rest in after exploring the vibrant city.
Want to follow suit? Consider these tips as you plan your guest accommodations:
a) Opt for group bookings: Coordinate with hotels or vacation rentals that provide discounts when reserving multiple rooms – Alice's wine country escape came with shared cozy cottages at a sweet price!
b) Location is crucial: Choose lodgings close to your event venues or easily accessible via public transportation (When we attended Katie's beach-themed bash, it was unbeatable being steps away from the sand!).
c) Prioritize budget considerations: Don't forget that people have different financial situations. Mix-and-match options like luxury hotels, budget motels, or Airbnb properties near each other can ease financial concerns while maintaining proximity.
Remember, make sure everyone feels well-rested and taken care of throughout their stay – this enhances their overall experience.
Transportation Arrangements: Getting Everyone Home Safely
Apart from planning fun-filled events and choosing fabulous outfits, ensuring safe transportation arrangements for all attendees is a must – no bride-to-be wants her soirée tainted by worries!
Here are some viable ways to get everyone home secure and sound:
a) Designated Driver Brigade: Nominate sober companions who can shuttle people between venues or take them home post-celebrations (Thanks again, Amanda!).
b) Public Transport Pros: Ready those subway passes or plan for buses that run consistently during your event time frame. Emily's scavenger hunt around London using The Tube went smoother than ever imagined!
c) Rideshare Reliability: Pre-book ride-hailing services such as Uber or Lyft for your entire group—phew, no more flagging down multiple taxis!
Keep your guests' safety top priority, so everyone can raise a toast wholeheartedly in celebrating the bride-to-be!
Capturing Memories: Hiring a Photographer or DIY Photo Booth Ideas
A bachelorette party is filled with laughter, love, and unforgettable moments that you'll want to revisit for years – this is where the magic of photography comes in!
Let's reminisce about Mariah's bachelorette soirée when she hired that brilliant photographer – the candid shots still overflow our emotions with joy.
If hiring a professional photographer isn't within budget (or you prefer candid shots over posed ones), consider these memory-making alternatives:
a) Enlist an enthusiastic friend: We all know someone who's shutter-happy and owns a fancy camera – recruit their services as your unofficial event photographer. Just be sure not to overpower their enjoyment!
b) The DIY Photo Booth Route: Set up a backdrop (with the theme), prop boxes filled with wigs, hats, and quirky accessories – voilà! Grab your phones or instant cameras and let the fun begin! Amy's "Under-the-Sea" themed booth remains the reigning social media champion.
c) Use photo apps: Take advantage of user-friendly photo editing apps like Canva or VSCO to create memorable digital albums or nifty collages—share those artsy edits in group chats for everyone!
No matter which route you choose for preserving these treasured moments – just remember always to snap away, soak in every laugh, and cherish every minute of this delightful chapter before entering the next adventure of married life!
Food, Drinks, and Catering Options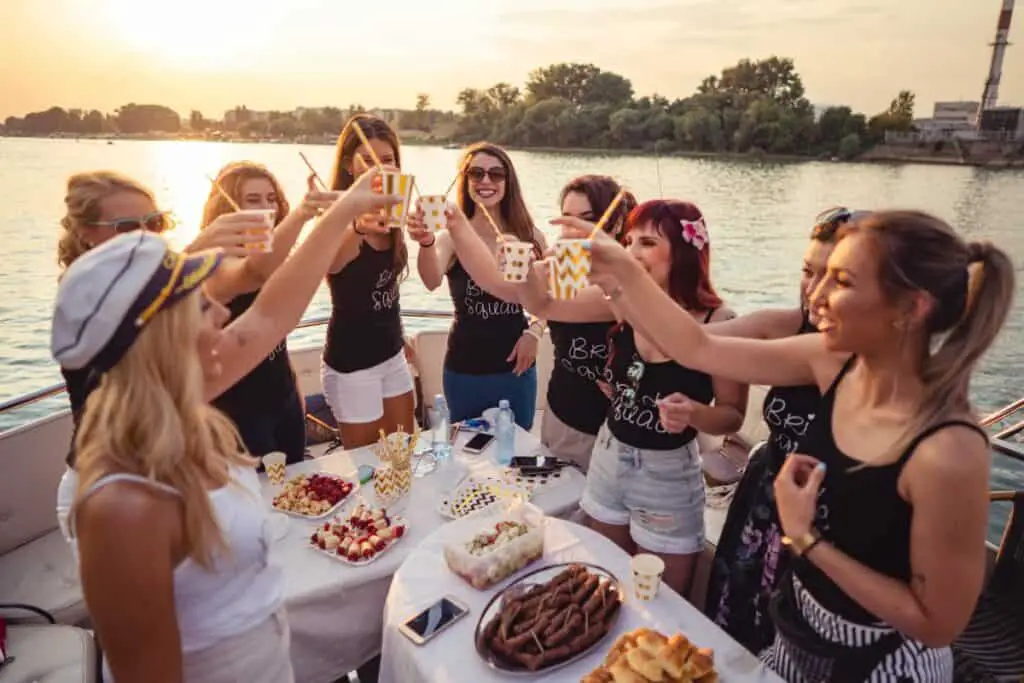 A memorable bachelorette party demands scrumptious spread options that cater to every attendee's taste buds. Briana's wine and cheese night was an elegant affair, while Jenny's taco-fueled bonanza left us in foodie heaven.
Here are some suggestions for creating mouthwatering provisions for your bachelorette bash:
a) Buffet Extravaganza: Offer an array of appetizers, main dishes, and desserts that cater to various dietary needs (vegetarian, vegan, or gluten-free). Dora's impressive Mediterranean spread still has us raving!
b) Themed Menus: Amp up the excitement with themed cuisine – from sushi nights to Italian pasta parties! Alexis' Arabian-inspired feast had us savoring flavors like never before.
c) DIY Food Stations: Create interactive stations like DIY tacos or build-your-own pizzas. This option encourages guests to mingle and have fun crafting their perfect dish. Who could forget Leila's Battle of the Custom Burgers?
d) Catered Cuisine: Hire a professional catering service to take the pressure off food prep – freeing more time for you to focus on other key details of your soirée (Thank you, masterful tapas chef at Tanya's event!).
e) Cocktail Concoctions: Design a custom cocktail menu featuring signature drinks named after the bride-to-be or her interests – it adds a personal touch while keeping spirits high! Vanessa's "Blushing Bride Martini" was divine.
With these ideas in mind, design a food plan that elevates your bachelorette party into a gastronomical delight!
Preparing a Bachelorette Party Survival Kit
Just like MacGyver could save any day with his trusty duct tape and Swiss Army knife (we miss you '90s!), partygoers can turn minor hiccups into smooth sailing with the right bachelorette party essentials. Here are a few items to keep handy for a hiccup-free celebration:
a) A First Aid Kit: For minor cuts, blisters or headaches that may pop up during the festivities (Lauren's clumsy fall was no match against our instant Quick-Fix!).
b) Hydration Heroes: Stash some water bottles or electrolyte drinks to keep everyone hydrated and energized throughout the night – electrolyte packs were life-savers at Emily's beachside blowout.
c) Snack Attack: You never know when hunger will strike – pack granola bars, mixed nuts, or fresh fruit for those mid-dance moments of craving!
d) Power Pack: Ensure you have portable phone chargers on hand, because no one wants a dead battery while capturing memories! (Still wondering how many epic photos we missed after Megan couldn't recharge her phone).
e) Touch-up Tools: Equip your squad with travel-size makeup kits, stain-remover wipes, and hair ties for hassle-free quick fixes. Those mending makeovers amid Sarah's dance marathon made us feel like rockstars!
f) Plan B Options: Extra wet-wipes during Pamela's DIY pizza making adventure? A backup venue idea in case of inclement weather? You betcha—a prepared guest is always appreciated!
Essentially, compiling a survival kit filled with these party saviors helps ensure a seamless bachelorette event full of laughter and good times.
Be ready to jump into action when needed, and above all else – enjoy every moment as you celebrate this unforgettable journey alongside the bride-to-be and her cherished companions!
FAQs: Your Bachelorette Party Queries Answered
Q: What should the bridesmaids do for the bachelorette party?
A: Your best friend is getting hitched, so what can you do to make her bachelorette party an unforgettable night? Here are a few bridesmaid duties to keep in mind:
Collaborate! Work closely with your fellow bridesmaids and the maid of honor to plan and execute an impeccable celebration.
Show initiative by offering to help with tasks such as sending out invitations or creating a catchy playlist for the evening's dance party extravaganza!
Put some thought into finding fun activities, games, or entertainment that reflect the bride-to-be's hobbies and interests.
Assist in setting up decor and ensuring everything is ready before guests arrive- attention to detail goes a long way.
Finally, keep the positive vibes flowing throughout the night – be attentive to guests' needs and swing into action when hiccups arise.
With teamwork, creativity, and enthusiasm – you're bound to throw a phenomenal bachelorette bash!
Q: Who plans the bachelorette party if there is no maid of honor?
A: Rest assured; even without a designated maid of honor, planning that dreamy bachelorette bash isn't impossible! In such situations:
All bridesmaids collectively take up planning duties – call it 'Bachelorette Committee' if you will! Division of tasks works like a charm; Sarah may tackle food arrangements while Leila focuses on entertainment.
If bridesmaids aren't available or up for organizing festivities fully – don't shy away from enlisting help from other close friends who know the bride-to-be well (Heck yep! Kayla's work-bestie Tina was one epic party planner!).
When all else fails, fear not – dear bride-to-be, you can certainly jump in and contribute your valuable inputs. Jointly crafting a bachelorette party with your squad can result in an epic event tailored specifically for you!
So whether it's bridesmaids or confidants by your side, put your heads together and create magical memories that will last a lifetime!
Q: What color should the bride wear to the bachelorette party?
A: While there are no strict rules, our personal favorite is when brides-to-be opt for white or light-colored outfits, making them stand out from their entourage. But it's your celebration – feel free to sport any color that makes you feel fabulous!
Q: Do parents usually go to bachelorette parties?
A: This ultimately depends on the relationship dynamics and comfort levels of everyone involved. We've attended fantastic soirees where moms became dance floor queens alongside bridesmaids! Gauge whether adding parents into the mix would enhance the fun or hamper the carefree vibe.
Q: Can you suggest some unique daytime activities for a bachelorette party?
Absolutely! Some ideas include taking a group yoga class together, attending a creative workshop such as pottery or cake decorating, going on an adrenaline-pumping zipline adventure, or experiencing a themed escape room challenge if you enjoy solving puzzles anywhere close as much we do!
Q: Is it necessary to hire professional help when planning a destination bachelorette party?
A: It can be helpful to have local expertise when organizing an international/location-based soiree. However, plenty of bridal party members execute gorgeous events simply based on extensive research and resourcefulness—just like Stacy did when she booked that unforgettable villa in Tuscany!
Conclusion
And there you have it, our ultimate guide to planning and attending a bachelorette party that will be remembered for years to come! Remember, the key ingredient in all of this is you—your creativity, attention to detail, and dedication to celebrating the bride-to-be.
So cheers to fun-filled themes, delicious spreads, safety measures, and magical memories waiting to happen. May your laughter be loud, your friendships stronger, and your bachelorette party an absolute blast. Happy planning!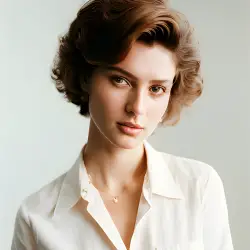 Latest posts by Carol Chatham
(see all)