Are you looking for that perfect message to express your boundless love for your sweetheart on your anniversary? If so, you're in the right place!
Anniversaries remind us of how much we've grown together and strengthen our unwavering bond. Crafting a heartwarming and genuine message is essential in making this day as magical as it deserves to be.
In this blog post, we'll unveil 138 unforgettable anniversary messages guaranteed to make your boyfriend's heart skip a beat. From playful humor to swooning romance, these tailor-made wishes cater to all love languages, ensuring that no matter your relationship's style or dynamic—your personal note will resonate deeply with him.
So sit back and get ready! Allow these heartfelt expressions of affection guide you through crafting the perfect celebratory text that encapsulates your unique connection. Time to leave your boyfriend spellbound with words he will treasure forever.
See also: Anniversary Messages for Girlfriend
Messages to Express Your Heartfelt Emotions
My love for you grows deeper and more intense with every passing day; your presence has transformed my life in ways I cannot fully express. Happy anniversary.
Every heartbeat echoes the love I feel for you, a song that lasts an eternity. Wishing you a happy anniversary.
The day we first met seems like yesterday, the fire of our passion relentlessly burning on this one special day – our anniversary.
In your warm embrace lies my sanctuary, forever sheltered from any storm life may bring our way. Happy anniversary!
As we celebrate this milestone, it's undeniable that our bond has only become stronger and more awe-inspiring throughout time.
You've been my personal rainbow after life's toughest storms – thank you for filling each day with colors brighter than ever before! Happy Anniversary!
You captured my heart the moment we met and have kept me under your spell ever since – wishing us a magical anniversary.
As we cherish another year of togetherness, I feel overwhelmed by the unyielding love that continues to bind our souls. Happy anniversary!
Our love is like a symphony – a harmonious blend of laughter and tender moments that continue to enrapture me completely. Happy anniversary!
Thank you for being my compass, guiding me through life's twists and turns with unwavering devotion and affection. Here's to another unforgettable year together.
Messages to Show Gratitude with Love
You have been my rock and confidante during tough times – words can't describe how grateful I am to have you in my life. Happy Anniversary!
From the moment we met, your love has nurtured and inspired me beyond measure – sending heartfelt thanks on our special day.
Today marks yet another milestone where I remind myself just how much your presence has enriched every aspect of my life – happy anniversary.
Your unwavering support, unconditional love, and all those shared laughs have made this incredible journey worthwhile – thank you & happy anniversary!
For an endless list of reasons, chiefly your boundless heart & patience, today is a day filled with profound gratitude for having found you.
Here's a grand salute to the one who makes even the mundane magical; my steady candlelight amidst darkness! Wishing us a truly wondrous anniversary.
Two hearts laced together in perfect harmony – thank you for being both the driving force behind our dreams & the quiet sanctuary when storms pass by.
You are not only my sweetest high but simultaneously comforts in despair; My sincerest gratitude wrapped within an embrace- Happiest Anniversary!
Let this be known as one more chapter chronicling our journey of unspoken gratitude & appreciation for each other on this quirky little adventure!
Thank you for being the source of countless smiles and boundless love, making our lives better in every possible way. Happy anniversary, my treasured confidante!
Honey, you're the cherry on top of my sundae that makes life oh-so-sweet! Thanks for making every day special. Happy anniversary!
Remembering the butterflies of our first date and realizing that they haven't calmed since then; here's to another year filled with love, laughter, and unforgettable memories!
With every shared kiss, laughed over bad joke, weaved hands & whispered dreams- our life keeps unfolding into an epic! Here's conjuring up more of such adventures—happy anniversary!
From shy glances to locked-gazes; today, we celebrate the most fantastical ride strewn with love & joy- To us!!
It feels like only yesterday when we said "I do," holding onto the promise of eternity and looking back now – what a journey so far—we're just getting started! Happy Anniversary.
Wishing us both a happy anniversary as we not only admire how far we've come but also dream about all that lies ahead for us.
As I walk down this memory lane with you in hand – each step resonates gratitude for wantonly trusting chance & finding undeterred love.
Babe, can't thank you enough for being the sunbeam that turned my cloudy days into a vibrant symphony of colors. Let's celebrate us!
Time surely flies by when you're painting life's canvas with indelible hues—hoping against hope; these marks never fade like our bond.
The past is full of countless moments where your smile won me over anew – can't help but wonder what lies around the corner on this beautiful road together?
Our once-novice dancing steps have gracefully turned into the in-sync waltz of two hearts entwined… Happy Anniversary and cheers to more whirls around life's dance floor.
Oh love, how lucky am I to watercolor my world with our shared dreams and memories? Thank you for being my partner on this magical ride.
Celebrating another year by your side fills my heart with gratitude–here's to making our story even more remarkable each passing day!
Dearest one, your love shines so bright that it could guide ships in the night! Thankful beyond words – let's raise a glass to our epic love story.
As we raise a toast to another beautiful chapter together, let us also commemorate the love-filled moments that brought us here. Happy anniversary, my love.
May every completed orbit around the sun bless our union with newfound experiences, creating infinite memories as our hearts beat in unison.
Every milestone calls for remembrance & celebration. Let's embrace all the moments shared–the occasional rough edges sculpting authentic love! Happiest anniversary!
Our anniversaries have been both mirror reflections showcasing where we started and projections shining light on all that awaits us – perpetual pursuit of synergy everlasting.
Grateful to have found the missing puzzle piece that fits snugly in this crazy jigsaw I call life. Happy anniversary darling – let's keep it together forever!
To the man who's given me laughter as my daily medicine, thank you for healing my heart and soul. Happy anniversary, love!
Messages to Envision a Bright Future Together
Babe, our love story has been a rollercoaster ride of exhilarating moments – eyes twinkling and hearts racing. Here's to many more electrifying chapters ahead! Happy anniversary!
From today onwards, may each sunrise bring with it renewed faith that light counters darkness, before every dusk tucks us into intertwined dreams. Happy Anniversary!
With every new chapter we welcome together, I can't help but feel excited for the stories yet unwritten – happy anniversary to the love and light of my life.
As we embark on another year by each other's side, let us promise that our past shall fuel desires while our free spirits chase after innumerable sunsets; Happy Anniversary!
Cheers to all the love-filled days we've experienced thus far—here's to doubling that joy as we skip merrily down life's winding path together! Happy anniversary!
My dearest one, I can't help but dream of warm summer nights under starlit skies as we journey through life side by side – each day brighter than the last! Happy anniversary.
To many more anniversaries fueled with hope—that no matter how far we roam, instinct shall always guide us back home to one another.
Hand in hand, let's tackle every twist and turn that life throws our way like two lovebirds singing in perfect harmony amid the chaos. Happy anniversary darling!
Each moment spent with you adds color and depth to this incredible masterpiece we're creating together – let's pick up those paintbrushes and watch the magic grow! Happy anniversary.
Sweetheart, no fortune teller or crystal ball could predict just how bright our shared future is bound to be. Let's look forward to glowing horizons and a lifetime of memories!
Complimentary Messages to Show How Much You Believe in Him
You are the very definition of a truly amazing partner – how did I get so lucky? Happy anniversary to my wonderful boyfriend!
Wrapped within your loving gaze, I've always found solace; the gleaming star reassuring me through every storm-tossed night – Happy Anniversary!
There must be some magical power in your arms—the mere thought leaves me feeling warm & invincible! Thank you for being you, darling…Happy Anniversary!
Your strength and wisdom have been the guiding force behind our love, reminding me every day how fortunate we are to share this life together. Happy anniversary!
Cheers to celebrating another year with my personal superhero who sweeps dull moments away with his charm and grace! Forever grateful for you.
Whenever I feel lost or inadequate, your unwavering encouragement becomes the harbor where I anchor safely – thank you for being an exemplary blend of love and light.
How can one man be so incredibly talented while still providing endless support and kindness? The answer's simple; happy anniversary to my one-of-a-kind boyfriend.
A walking masterpiece—each time I catch a glimpse, it seems art unveils itself anew! Wishing us both continued inspiration & happiness on this special day!
With your genuine heart & gorgeous smile—you've managed an unbelievable feat; enveloping darkness with brilliance that refuses fading away (& looks great while doing it!)
Here's confiding in stars our grandest secret yet—my knight-in-shining-armor was never abducted from mythical realms—he's been right beside me all along!
Romantic Anniversary Wishes for Boyfriend
Entranced in your gaze even after years shared existence- I reaffirm this pledge at your altar today & always: just beginning our ever-lasting waltz
Endlessly grateful to have found passionate devotion and unwavering support as my dance partner amidst life's mesmerizing symphony – happy anniversary!
Oh darling, do you remember that very first kiss like it was yesterday? The butterflies in our stomachs, the warmth, and the unspoken promise of living moments stolen from time – these things remain etched deep within my heart. Let's rekindle that magic on this special day!
Love revisited after several cherished moons, eagerly whispers today's declaration—"through ephemeral age & infinity," forever fated – 'til time turns!
Good heavens! Time flies when you're head over heels and having the time of your life. Love is magical that way, isn't it? Wishing us a lifetime of dancing our worries away and sharing in THAT look only we know the meaning of, happy anniversary!
On this special day, we are reminded to rekindle the flame that only burns brighter each year spent together—here's to an eternally resplendent connection!
Can you believe it's been another glorious year spent unraveling this enchanting labyrinth called "us?" From secret jokes muttered under the sheets, to wild escapades – today, let's celebrate every moment that makes us who we are. Happy anniversary!
The beauty of our journey stems from making a conscious resolve to fall in love anew every single day – thereby perpetuating magic across eons! Happy anniversary!
Years and decades may pass—but believe me when I say—the passion between us is ever-vibrant; Happy Anniversary to you, my eternal source of ardor.
Side by side, we've woven the tapestry of our love; stringing together rare pearls of happiness, tinkling laughter, and ruby-dipped tears. Here's to another year of watching our masterpiece unfold! Happy anniversary darling!
Lighthearted and Funny Anniversary Messages
Much Love, Very Anniversary.
Happy Anniversary to the one who's even better at procrastinating than I am – together, we can conquer tomorrow…or maybe the day after that!
Here's a toast to our compatibility – you love watching sports, and I love talking through entire games without really paying attention.
Happy anniversary! Remember that good things come to those who wait – and congratulations on waiting yet another year with me.
While I promise to always love you deeply, I can't guarantee I'll let you win at board games – cheers to more adventurous years together! Happy anniversary!
That moment when we realized our combined shoe collection could qualify as art exhibits—happy anniversary to my partner-in-style!
Cheers to another year of tolerating my delicious "cooking"; lucky for us, there's always pizza delivery!
Cheers to having successfully sung every karaoke duet at least twice and still magically-find new ways of getting lyrics wrong—happy musical anni-funny-sary!
Fast forward another glorious year with you, my all-time favorite leader of our couch potato rebellion.
On this special day, let's raise a glass to honor our glorious dance-off challenges —even if no clear winner has emerged yet (except me!). Happy dancing moves-iversary!
Happy Anniversary to the Fortnite Champion / Tarantino Movie Buff who stole my heart (and sometimes my Netflix)!
Brace yourself for another year! We're still in the relationship tutorial phase – can't wait till we unlock Level Expert!
Even after all this time together—I'm so amazed at your ability never to surprise me with gifts but somehow always manage at last minute – happy anni-ver-whoops-gary!
Happy Anniversary, my partner in defeating the dreaded Snooze Button! May we face many more mornings with courage, determination & limitless laughter!
Champ of the shower cap, you make it all snap – another year slips by as we sing, dance and clap. Happy anniversary, Captain Bubble!
When they say couples should 'grow old together', I don't think they meant adding height marks on walls for each passing year—here's to always measuring up together; happiest anniversary!
Roses are red, violets are blue, don't worry honey; I forgot our anniversary too.
Congrats on surviving another year together– your burnt pancakes haven't stopped me from loving you yet!
With each milestone we conquer, you remain my favorite cute villainous nemesis at board game nights – let's keep this fun battle alive!
When it comes to "which side of the bed is mine"—one universal truth prevails—you handle mornings way better than coffee could ever do! Much love!
Here's raising a toast – literally – for those countless times you've rescued burnt toast from becoming breakfast casualties…cheers love.
Happy Anniversary! The time we've spent together has been sheer purr-fection – and we never even had a cat. Time to get one … right?
Happy anniversary to you, Netflix-skipper — we really conquered that "watch next" button together!
You must have infinite lives up your sleeve; after all, you've survived my snoring for another level-up year!
Despite all that torture-by-toast, it's hard not to savor each moment with you.
Our karaoke singing would make the angels cry…tears of joy as we celebrate this heartwarming harmony!
Spell backfire warning! Results may vary from extra fierce cuddle sessions to immediate never-ending tickles.
I must say that our relationship is like a shaken soda – exciting, bubbly and occasionally exploding! Happy anniversary to an explosive love story!
Anniversary Message for Boyfriend in Long Distance Relationship
Distance doesn't have anything on us, sweetheart! Happy anniversary to the man who keeps my heart full, even miles apart.
On this special day, our love bridges the distance–I can feel your warm embrace across the miles. Here's to another love-filled year together!
Our connection grows stronger each day, defying those pesky miles between us. Wishing you a super cozy anniversary, my darling!
No matter the distance, our hearts are ceaselessly intertwined; may our bond thrive eternally–happy anniversary to my anchor in every storm.
To the love that has conquered oceans and transcended continents: happy anniversary–and here's to meteoric leaps closer soon!
Sending virtual hugs and kisses to celebrate yet another incredible year with you—our boundless love always finds a way.
Time zones might try their hardest, but nothing stops me from thinking of you 24/7 —happy anniversary to my timeless lover!
Our extraordinary love story unfolds pixel by pixel and letter by letter; an impressive digital fairytale—cheers on this unique anniversary milestone!
The miles fade away when I close my eyes and feel you in my heart—can't wait for the day when we wake up side by side daily. Happy anniversary, babe!
As we turn another page in our book of adventures—even long-distance chapters—I'm grateful for every moment shared near or far.
1st Anniversary Wishes for Boyfriend
Cheers to a whole year of loving you—it's been a rollercoaster made of cotton candy and stardust!
One year down, an eternity left to revel in the magic that is 'us'— happy 1st anniversary, my love.
Our hearts sync (pun intended) like our favorite playlists—happy anniversary to my lifelong duet partner!
The first 365 days of loving you have been truly unforgettable–can't wait for more spectacular adventures ahead!
Our first-anniversary movie night: "When Cupid Met Perfect"—I'll bring the popcorn; you bring your gorgeous smile!
Happy 1st-anniversary celebration, babe—I still blush thinking about our first date; now, I get butterflies every day with you.
To my favorite co-author: Chapter one finished, and it's already a best-seller! Cheers on this enchanting journey we write.
Together we created the perfect blend: Cheers to our first coffee-filled year—may love keep percolating eternally!
Every single day of this past year has felt like unwrapping the finest chocolate bar—sweetest anniversary wishes, darling.
Happy star-kissed anniversary—you've brightened each day and lit up my heart since our captivating tale's inception.
2nd Anniversary Wishes for Boyfriend
Two entwined hearts, two years strong—our love story continues to enchant with every loving beat.
Cheers to 730 days of creating treasured memories—I'm excited for the endless love-filled adventures ahead!
With each day that goes by and every sunrise we share together, my love for you deepens, darling; happy 2nd anniversary!
Our relationship has blossomed like a flower, and for two beautiful years now, we've nurtured and cherished its vibrant colors.
It's our two-word anniversary—you know which ones they are: "I do." Forever it resounds in me.
Together we've built a beautiful world—for two amazing years, I've been grateful to call this planet "ours."
Happy 2-year milestone; let's celebrate the myriad reasons we chose laughter over tears and love above all else!
You're my favorite chapter so far—let's toast to writing wonderful tales filled with goosebumps and butterflies for anniversaries to come.
Tasting sweet memories from our bubbling cauldron of unforgettable experiences–here's cheers on a magical second year together!
Like refreshing rain after a parched summer heat—two years of quenching love renew us both. Happy anniversary!
3rd Anniversary Wishes for Boyfriend
Cheers to three years of our love concoction—equal parts sugar, spice, and everything nice!
Our love's like a triple-layer cake—we've just hit sweet year three—time to grab a fork and savor every bite!
Happy 3rd anniversary—you make love feel as exciting as scoring a last-minute winning goal in overtime!
It's been 1,095 days of life-changing smiles with you; let's keep the grins multiplying for thousands more together.
With each passing year, I still can't believe I got so much luck (or should I say YOU!) with just one simple "Hello!"
Three unforgettable trips around the sun spent by your side—and my heart still dances to our cosmic rhythm.
Bravo on another year of shared laughter and mischief–our playful love is an unrivaled best-selling blockbuster-in-the-making!
Elevated by three years of romance–still floating among clouds hand in hand–happy anniversary to my whimsical co-pilot!
Like lightning striking thrice, our electric bond keeps jolting new levels of excitement—Cheers to vibrant volts celebrating year-round-reverie!
Three charismatic anniversaries filled with page-turning suspense and joyous surprises—I'm hooked on this riveting tale starring us.
Conclusion
And there you have it–our handpicked selection of 138 unforgettable anniversary messages to make your boyfriend's heart flutter with love and joy. As we wrap up this sentimental journey, remember that the foundation for a lasting relationship lies in heartfelt communication, appreciation, and shared laughter.
We hope these heart-melting messages help make your anniversary an unforgettable celebration filled with fond memories and unending affection. So go ahead–craft the perfect note for your boyfriend, and above all else: cherish every enchanting moment spent in each other's arms! Happy anniversary!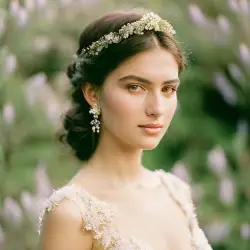 Latest posts by Rosie Liliy
(see all)