Weddings – they hold a special place in our hearts, imbued with love, laughter, and countless memories. As a guest or well-wisher witnessing the union of two people who mean the world to each other, it's only natural that we want to express our joy and participate in their happiness with heartfelt messages. So why not beat the crowd and send them early?
Welcome to "Beat the Crowd: 150 In Advance Wedding Wishes for Every Couple," your one-stop-shop dedicated to helping you curate genuinely moving messages before everyone else chimes in! Here, we'll dive deep into an exquisite collection of wishes tailor-made for every personality and style.
From whimsical humor to soul-stirring sentimentality, this thoughtfully composed list offers something unique for every couple at the threshold of married life. Follow along as we explore witty lines, endearing phrases, and tender snippets guaranteed to evoke smiles from both newlyweds-to-be.
See also: Belated Wedding Wishes
In Advance Wedding Wishes for Friend
See also: 60+ Heartfelt Wedding Wishes For Your Best Friend
You two are an epitome of true love and deserve nothing but the best. Warm congratulations in advance on your wedding!
May the joy and excitement that you're feeling now resonate throughout your marriage for eternity! Heartfelt wishes to both of you.
As you embark on this unforgettable journey together, I send all my love and blessings ahead of time for a picture-perfect wedding.
To my favorite couple, congrats in advance! Don't forget to save me some cake!
Wishing you a lifetime of adventure, laughter, and everlasting joy together! Can't wait for the big day.
Big congrats on tying the knot soon! Your love story has always been an inspiration to everyone around you.
Before anyone else gets to say it – happy married life in advance, dear friends! I'm beyond excited for both of you.
It warms my heart knowing that your lives will be entwined forever soon—sending all my blessings ahead of time!
Two hearts, one amazing journey together – here's wishing my lovely friends an early congrats on their marriage!
Lovebirds like yourselves were destined to find each other & create a beautiful marriage—a huge congrats in advance.
Pre-wedding jitters aside, just remember how much happiness your union brings to us all! Cheers from yours truly before others chime in too.
Got "love" checked off; next up: laughter & happily ever after. Early warmest wishes for your dream wedding coming true!
Knowing how wonderful life is about to unfold excites me for the future Mr.&Mrs.X. All my distant heartfelt felicitations & lots of love.
Ahead of schedule, as always, wishing you two a never-ending honeymoon phase into your blessed married life!
Can't wait to toast at the wedding of the year! Wishing our favorite couple everlasting love and joy in advance.
With warm wishes and happy thoughts, I send my advance congratulations on tying that knot – may love always guide your way.
Your amazing journey ahead is only starting; I'm so delighted for this new chapter in your lives! Early congratulations to my fantastic friends.
To the soon-to-be newlyweds: May every day together be more magical than the last! Sending heartfelt well-wishes in advance.
What an exciting time for both of you! May this pre-wedding joy serve as fuel for a blissful future together —advance congrats from me!
With each step getting closer day by day, may smiles surround you along with blessings-on-the-way. Can't wait to see my dear friends take the plunge!
To my beautiful friends, I eagerly anticipate celebrating the love that binds you together as one—warm advance congratulations on your upcoming wedding!
You two have always shared a unique bond; now, as you embark on marital bliss, I send heartfelt enthusiasm and best wishes for a joyous, memorable day!
As we get closer to your big day, I can't help but feel an overwhelming sense of happiness for the beautiful couple that you are—advance congrats from a friend who's truly excited!
Dear friends, sending you love and blessings before the joyful whirlwind commences; may your journey together be filled with endless love and laughter.
It brings me great delight knowing that two of my favorite people will soon walk this incredible path together as life partners; here's an eager congrats before anyone else beats me to it!
From playful banter to everlasting companionship—looking forward to witnessing your union and sending heartwarming pre-celebration hugs from a friend who truly cares.
This momentous occasion marks not only the start of a lifelong journey but also strengthens the deeply connected friendship between us; dearest friends, accept my warmest congratulations ahead of time.
Your inspiring love story is about to reach new heights as you both take the next step together—I'm excitedly awaiting celebration day—an early congrats from a friend ever-so-happy for you both!
As we all gear up for your magical wedding day, I want you to know how grateful I am to share this beautiful milestone in friendship—embracing cherished moments intertwined within my advanced congratulations.
The excitement is palpable as we approach the enchanting event—one filled with celebrations and commitment alike—all our hearts swell with anticipation while warmly extending advance wishes for wedded bliss!
In Advance Wedding Wishes for Colleague
See also: 50+ Delightful Wedding Wishes for Your Coworkers
It's exciting to see my two beloved colleagues embark on life's greatest journey together! Here's a warm ahead-of-the-pack congratulations!
Your harmonious partnership at work is now blossoming into marriage – delightful news! Bundle of best wishes in advance for your wedding.
Let the countdown begin as we all look forward to celebrating your love story—lots of love and blessings from your work family.
Thrilled to see power couple from our office taking new steps towards a lasting union; all my heartfelt pre-wedding cheers to you both!
May this wonderful adventure you're about to step into bring endless joy and love—congratulations in advance from your colleague-turned-friend!
As someone who knows first hand how perfect you are together, I can't wait for your big day—I'm ecstatic and sending early-warnings full of hugs & wishes!
To our dearest office duo, here's wishing the harmony that resonated between us transcends into tranquility beyond desks & office boundaries—an early congrats on the forthcoming nuptial festivity!
Dear Sarah, it's a delight to see you embark on this wonderful journey with your beloved; heartfelt congratulations in advance for your wedding day!
Thrilled to anticipate the beautiful celebration of your love—the countdown begins! Excitedly sending tons of blessings ahead for your new life.
May the excitement you're feeling now transform into boundless joy in your married life. A warm pre-wedding wish from a fellow office mate!
To my cherished coworker, I can't wait to celebrate and witness the beautiful milestone in your life! Sending my sweetest congratulations ahead of time!
May the blissful feeling grow as you approach the union filled with love and happiness—best wishes to our favorite workplace newlyweds-to-be!
As your coworker who's seen your love story unfold its wings, a bubbling bundle of congratulations in advance it brings!
Just like how perfect you are together during our office projects—sending advance wishes full of luck and success for your future projects in married life.
We've shared many projects and professional goals; now it's time to share one of life's most memorable milestones together —congratulations in advance, dear friend and colleague!
The pleasant office atmosphere has just grown brighter with the news of your upcoming nuptials! Wishing you lots of happiness in advance, my fellow coworker.
Your dedication to work inspires others; soon that dedication will spread into your marriage as well—eager felicitations before the grand event arrives!
From nine-to-five routines to late-night discussions, it's time to celebrate a bright and beautiful future together—wishing you an early congratulations on starting this new chapter.
May love always guide you even outside office walls; sending heartwarming thoughts, blessings, and best wishes—together tackling any forthcoming hurdles!
You both embody the phrase "match made in heaven" even when we're in the office trenches together. Congrats in advance for your beautiful journey ahead!
As you transition from workmates to life partners, here's wishing you a lifetime of personal and professional success – early congrats on the big day!
The harmony you two display at work will no doubt be mirrored in your married life. Excitedly waiting to celebrate; sending my congrats before everyone else does!
From productive meetings to life's sweet gatherings, thrilled about the upcoming chapter in your lives! Advance best wishes for a fantastic wedding!
Seeing how much love and joy you bring to each other makes us enthusiastic about your future! A heartwarming congratulations before time runs out.
The clock is ticking down as we eagerly await that special day—your love story stirs up happiness in our hearts; heartfelt advance wishes for lasting ceaseless bliss!
Extending wholeheartedly warm well-wishes from an excited colleague—for an unyielding bond formed within our workplace shall conquer beyond its boundaries!
Sending advance cheers and blessings for your happily ever after—merged from professional alliance into eternal warmth—a prodigious journey awaits!
In Advance Wedding Wishes for Brother
To my wonderful brother, watching you embark on this new journey fills my heart with happiness! Congratulations in advance, and can't wait for the big day!
You've always been a loving sibling, and now you're about to become an amazing husband—sending warmest pre-wedding hugs and wishes your way.
Brother, as we approach your special day, I couldn't be more thrilled knowing that you've found the one who completes you. Congrats in advance!
From childhood adventures to lifelong love stories—I'm beyond excited to witness this new chapter in your life unfold. Advance congratulations, dear brother!
I'm so proud of you and the wonderful partner you're about to marry; heartfelt early congrats from a super excited sibling!
Can't contain my joy for the beautiful moments yet to come—we'll steal those anxious glances filled with anticipation mingled with pre-celebrations!
Your wedding will mark a significant milestone in our family—wishing you a lifetime of happiness and love ahead of time, dear brother.
As siblings, we've been side by side through thick and thin; now it's time for another wonderful adventure to begin—an early "Hooray!" for your married life to commence!
Dear brother, sending advance congratulations showering blessings upon your union as I look forward to this remarkable life event with warmth & delight.
Knowing your heart is enriched with true love brings me boundless joy—an eager embrace filled with the scent of flowers before vows resound over this blessed eve!
It feels surreal that my little brother is tying the knot soon! Sending heartfelt pre-celebration cheers and loads of love leading up to D-Day.
Being a part of our family story has been an honor; knowing that yours is about to start is exhilarating—pouring advance wishes upon eternity's sparkling bliss.
As we eagerly look forward to this joy-filled moment, I send you advance congratulations, best wishes, and all the love imaginable for your upcoming wedding, dear brother.
Nothing is more heartwarming than witnessing your love blossom into a lifelong commitment—sending early cheers for a spectacular wedding celebration!
To my brother who's been there through thick and thin, may the excitement leading up to your wedding day accumulate over time, just as my felicitations reach you ahead of schedule.
My earnest sentiments come preemptively to wish happiness & satisfaction—for marriage shall encompass both giving and taking delightfully, so smile and rejoice in advancely congratulatory embraces!
Little bro, it brings me immense joy watching you prepare for this new journey—an unforgettable life event requires warm-hearted congrats and heartfelt blessings in advance!
From childhood memories to the magic of the moment when "I do" resonates—our togetherness throughout will not be shadowed by these peaks—embrace celebratory anticipation once again wrapped within thrilled pre-cheers!
Can't contain my happiness knowing you've found your soulmate and are venturing into the fulfilling world of married life; early best wishes from a sibling overjoyed!
My dear brother, may every moment leading up to your big day be filled with excitement and magic—and please remember to cherish the lifetime moments that await beyond!
Little bro, you've come a long way! Can't wait to celebrate the beginning of your new life chapter – accept my heartfelt congratulations in advance!
You always wanted to have someone special by your side; now, it's about to be true forever! Loads of love and happiness to you & my sister-in-law-to-be!
Brother dearest, as the big day approaches, I want you to know this – seeing you genuinely happy warms my heart. Congrats in advance on this beautiful union.
Your journey together is about to begin officially; thrilled for both of you—sending lots of early love and blessings upon your marriage!
Having watched you grow into such a wonderful person brings me immense joy; can't wait for your special day—cheers from an impatient sibling!
To my one-of-a-kind brother – we're all excitedly waiting with bated breath for the biggest celebration of our lives! Congratulations in advance.
As our family soon welcomes a new member, it fills us with excitement & anticipation-awaiting wedding bells alongside tons-no overflows-of pre-festivity wishes.
Brother, may every moment leading up to your wedding showcase just how perfect a couple you are—an eager congrats-from-afar on joining hands eternally!
From tic-tac-toe threats escalated towards challenging duel at video games—from bickering endlessly onto laughing boisterously lovingly—you'll ace married life too.
Before the day arrives, I want to send a message filled with love, joy, and blessings for your upcoming marriage—so much happiness in store for you both!
Your love story brings joy to my soul every time it crosses my mind; can't wait to witness the magical union! Eagerly showering you & yours-to-be with early wishes.
Time flies, doesn't it? It felt like just yesterday we were kids playing in the yard; now, we're preparing for your wedding. Advance congratulations and best wishes on this beautiful journey!
From a loving brother to a caring husband – I'm so excited to see what this new phase holds for you! Congrats in advance on your special day.
In Advance Wedding Wishes for Sister
To my lovely sister, thrilled to witness your happily ever after unfolding; offering you an early congratulations filled with love and excitement!
I can't contain my joy as the bond we share extends to a new family! Happiest advance wedding wishes to my dearest sister – sending tons of love.
Your journey from being a charming, little girl to becoming someone's life partner is remarkable—congratulations in advance on your upcoming nuptials!
As kids, we dreamed of big moments, and now it's actually happening! Warm wishes with endless happiness upon your marriage-my loving sister.
From sharing childhood memories to witnessing your love story grow; so proud & eager for your big day! Advance congrats are showering down like petals before vows!
My dear sis, the day we have been waiting for is close at hand, sending you all the heartwarming prayers ahead for this magical event—so much to anticipate!
There are no words to describe how proud and excited I am as my little sister embarks on a beautiful journey with her soulmate! Congratulations in advance!
Sis, it's heartwarming to see that you've found the love of your life. Wishing you a lifetime of love and happiness in advance for your big day!
As your brother, I'm thrilled to welcome a new member into our family soon! Heartfelt congratulations in advance on your upcoming wedding.
Over the years, we have created countless memories together, and now it's time for you to make new ones with your partner. Advance wedding wishes filled with love and joy, dear sister!
Dearest sister, watching you embark on this beautiful journey brings my heart so much joy! Sending early congratulations and love before the big day!
You've always been an amazing sister, and soon you'll be a wonderful wife too! I'm beyond happy for you—warmest pre-wedding wishes with all my heart.
My lovely sister, as your special day approaches, know that I'm filled with happiness witnessing your love story unfold. Congrats in advance!
Can't wait to stand by your side when you say 'I do!' Wishing you all the love and laughter now and forever – congratulations in advance, sis!
Growing up together created countless cherished memories; I'm ecstatic to see the new ones you'll make as a married couple—early congrats to my dear sister!
Your happily ever after is about to begin; celebrate every moment leading up to it! Advance wedding wishes from your loving sibling.
To my wonderful sis, together we laughed and cried, shared secrets and dreams; now it's time for your diary of marital bliss to blossom—congratulations in advance!
It brings me great joy knowing that life has granted you someone who loves and cherishes you deeply! Dearest sister, here's an early congrats on your wedding day.
As excited as I am for the festivities, I'm even more excited about the bond you're creating with your soulmate—a heartfelt congratulations ahead of time!
Sister, we've grown up together—experienced life's joys and hardships—and soon a new chapter unfolds within our family tale; sending warm wishes before others prevail!
Dearest sister, your wedding day is fast approaching, and I couldn't be happier for you! Sending love and advance congratulations wrapped in warm hugs.
As your sibling, seeing the glowing happiness in your eyes fills my heart with indescribable joy—warm pre-wedding wishes from a loving brother/sister.
Sister dear, witnessing your love story unfold has been so special; now that it's blossoming into forever, I'm ecstatic to be by your side every step of the way!
From childhood memories to this upcoming beautiful milestone, I couldn't be prouder—eagerly sending heartfelt congratulations in advance for your big day!
Our shared bond has always been unique and irreplaceable—now our family is about to grow stronger yet! An early congrats on the beginning of this enchanting journey.
Knowing you're getting married fills me with immense happiness—I'm excitedly showering you and my future brother-in-law with blessings and best wishes in advance.
My lovely sister, as we eagerly await the grand ceremony, I want you to know how proud and thrilled I am for you—an early congrats from an adoring sibling!
Growing up alongside one another meant countless shared laughter and tears—now as you begin to build a life together with your spouse, we forge new stories through sweet anticipation!
The approaching celebration not only marks a milestone in your life but in our journey as siblings—from children's games to all-grown-up nuptials, the clock of festivities beats avidly!
From giving each other piggyback rides to now celebrating this magnificent occasion together – my dear sister, sending all my love along with advance wedding wishes!
Funny In Advance Wedding Wishes
See more: 60 Funny Wedding Wishes for Newlyweds
In advance of your wedding, here's a sneak peek into your future (show a picture of an old married couple holding hands)! Just kidding, you two will be fabulous until the end!
Just a friendly reminder that in no time, you'll playfully say goodbye to single life! Remember, there's still time to escape… Kidding!
Were you planning on losing weight before the big day? How about that 'marry'-thon instead? Haha – just poking fun! Wishing you loads of pre-wedding jitters and excitement!
Just giving you a heads up before the wedding: Being hitched means laughing at jokes that didn't feel funny in a single life! Enjoy and congrats!
Your beloved is about to become your roommate for life – so make peace with those habits early! Haha, advance congratulations!
You butter believe I'm excited for your big day… Let's taco 'bout how egg-cited I am to celebrate with you two! Advance congrats on tying the 'love' knot!
Ever pondered the real reason why wedding cake tastes so good? It's the sweet taste of surrendering freedom… but totally worth it! Congrats in advance!
As we look forward to laughter, love, and lifelong memories, let's give these lovebirds a leg-up with cheer-filled advanced salutations!
They say marriage is all about teamwork – mostly nodding your head while saying "yes dear!" Advance best wishes to the perfect team!
Soon, you're going to 'wed-lock' your hearts for good! Just remember, sharing is caring, and make sure there's enough space in the closet! Early congratulations!
Alexa, skip to the honeymoon phase! Advance congrats on getting a lifetime subscription to marital adventures.
Two things I'm looking forward to on your big day: Cake and more cake! Oh, and you two becoming one harmonious couple of cake enthusiasts, of course!
Who's got their countdown game face on? Not me… Definitely not doing secret pre-celebrations already! Sending good vibes your way ahead of time!
Diet update: Engaged couples should never go on a diet until after tasting the wedding food menu at least 10 times—just some pre-wedding wisdom from an eager guest.
Your end-of-single-life app updates are almost complete! A whole new world awaits as you level up with spouse features—advance congrats on this fantastic achievement!
Congratulations on choosing each other as official snoring buddies for life! Don't worry – I'm sure love will muffle any unpleasant sounds. Advance congrats on your union!
(Send a photo of a couple posing at a tropical beach) Remember this spot for your honeymoon… because it's where I'll be thinking happy thoughts for you both while soaking up some sunrays at the same time! Can't wait to hear all about your adventures – advance congrats!
Here's to happily ever after with extra side-eye rolls, starring unlimited caffeine boosts to keep up with all the snoring marathons–cheers in advance!
Remember when they said "opposites attract"? You two bring a whole new meaning to that phrase… Let's toast ahead of time for your magnetic union!
Marriage advice coming from my single ol' self: Forget Netflix because married life comes with no pause, rewind, or fast-forward option. Advance congrats – it'll undoubtedly be a blockbuster!
Marriage Tip: Holding hands can double up as a reassuring gesture and a means to stop your partner from impulse buying! Win-win! Advance laughs and congrats.
Get ready for the aisle walk – the ultimate 'taking-the-plunge' catwalk! Can't wait to see you rock it – congratulations in advance!
Just think, the day after your wedding, you'll no longer have to pretend you don't talk about wedding plans nonstop! Congrats from an excited friend!
They say that marriage is like skydiving… Scary at first, but once you jump, it's the most incredible feeling ever! Here's to free-falling together—advance congratulations!
Stockpile sleep while you can, because post-wedding life is full of unexpected late-night conversations and laughter—best wishes in advance!
I knew we were good friends when we bonded over our mutual love for pizza! Wishing you both an even stronger bond in your upcoming married life – with or without pizza toppings!
In a game of "Newlywed Jeopardy," I'm sure you two would nail down every quirky answer without even trying – let's all hoot in advance for team lovebirds-to-be!
Say goodbye to peaceful solo TV nights—you're about to embark on a lifelong journey of discussing who controls the remote! Haha, congrats in advance!
Brace yourselves for house cleaning in pairs; remember the golden rule — if one cleans up, the other surely made dinner (or ordered takeout)! Early cheers to teamwork!
Witnessing your union has been so joyful—but now that it's getting official, I'm clearing out open spaces on my calendar just for your epic future double dates—anticipating much laughter and love!
Conclusion
As we reach the end of our journey through the amazing wishes, we hope this extensive collection has sparked inspiration, creativity, and confidence in crafting your own unique pre-celebratory messages. Do remember, personalization is key—just like each couple's love story.
As you send out these heartfelt advance wishes, always trust your instincts when it comes to sprinkling a dash of humor or adding an extra layer of emotional depth. Your genuine connection with the couple will shine through your words and leave a lasting impression as they embark on their beautiful voyage into married life.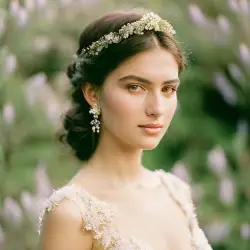 Latest posts by Rosie Liliy
(see all)