When it comes to your friend's anniversary, it's not just about finding a great gift or wishing them well. There's the greetings card to think about too.
An anniversary is a happy event, and one that warrants celebrating. However, you may be unsure of how to wish your friends well, and how to properly write the anniversary card.
Worry no more, as we have 101 funny anniversary quotes and wishes for you to write down and share with your friends. Whether you want something funny, subtle, or cute, you will find one here in our handy guide.
The key to writing an anniversary card is to include something funny, or a little jibe to lighten the mood, but finish it off with something heartfelt and nice, so it's all in good taste. If you're looking for funny anniversary lines, check out the list below. 
Fun Anniversary Wishes To Use
Here's to another year of being stuck with each other, just like a toilet paper roll stuck to the holder.
Well done on surviving X years being married to each other.
Today is the day you celebrate the best decision you ever made.
Here's to another year of us pretending that we like your partner.
Happy anniversary to you and your partner in crime (and wine).
May your love continue to be as strong as your wifi connection.
Another year down, only a lifetime of inside jokes to go.
Happy anniversary! Congrats on having the longest one night stand ever! 
I'm so glad 'partner' didn't ghost you.
Woo! You still like each other!
Started out with a kiss…how did it end up like this?
Happy anniversary! Have you renewed your vows yet? Or have you broken all of them before you come here?
Let's celebrate you giving up on finding anyone else!
I've been looking forward to this all year!
I hope your anniversary is as sweet as the first kiss, and not as awkward as the first dance.
You two are tighter than my skinny jeans!
X days fighting over whose turn it is to do the laundry!
This is your yearly reminder that you're still married!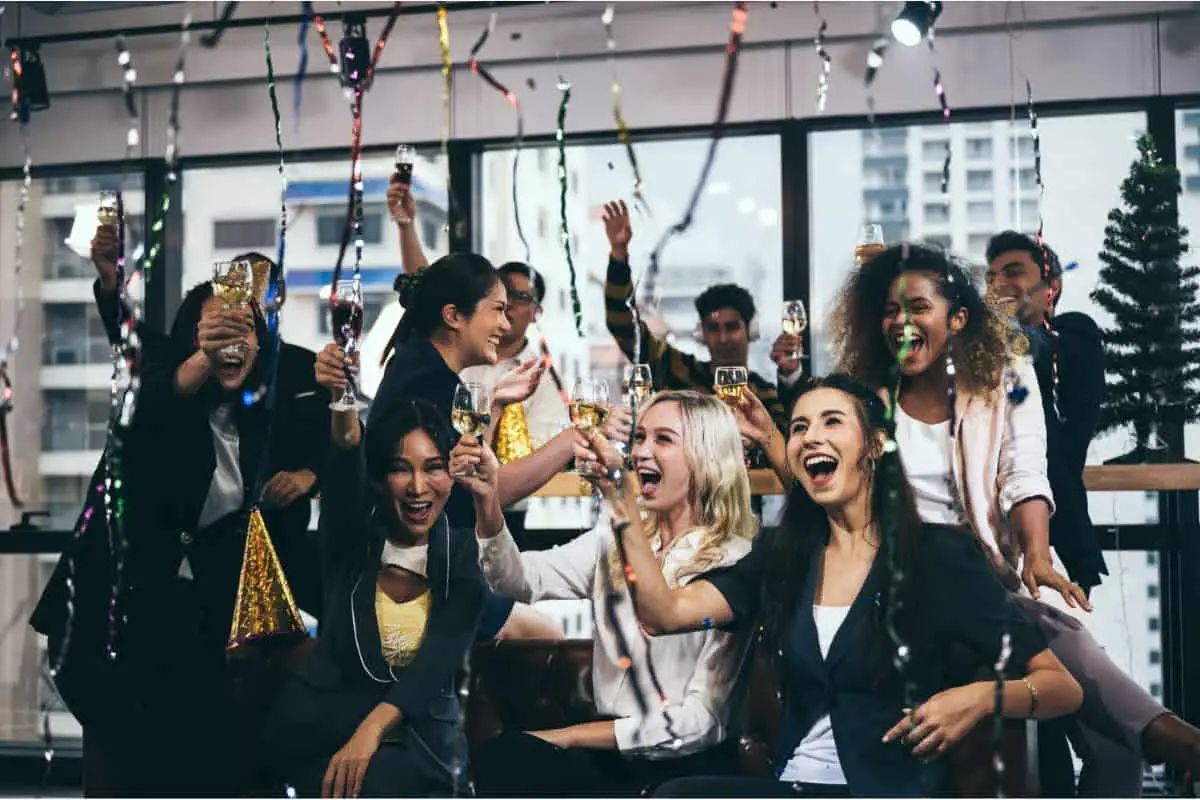 Sometimes I wonder how you put up with 'husband', but then I remember that he has to put up with you! 
50% of all marriages end in divorce. Congratulations on beating the odds! 
You're both as nuts as the other, which is why you married each other!
Guess you haven't killed each other yet! You're off to a wonderful start. 
Guess the mortgage isn't the only thing keeping you together! 
Wedding anniversary? More like a bedding anniversary amirite?
It's been a wild ride, but you two are still hanging on tight like a cat on a ceiling fan.
I'm sorry you had to remind me of your anniversary.
You're like Bonnie and Clyde, but with less robbing and more loving.
Marriage is like a mirror – you both need to look into it every day, even if you don't like what you see!
They say love is blind, right? Marriage then is a real eye-opener!
You're still married? Happy anniversary I guess! That's a bigger commitment than I've ever made.
Blind belief in authority is the greatest enemy of truth. Blind belief in your wife is the truth.
Marriage is a commitment where one person is always right, and the other is just called the husband!
The greatest accomplishment you've made is staying married for this long! Achievement unlocked, friend.
A wedding is a combination of love, trust, compromise, tolerance and strength. The order of these depends on how long you've been married!  
And there was me thinking you would grow old alone. Now you're old and married! 
Your one year trial is now over. Please upgrade to the Parent Package to continue!
Husbands who have piercings are more prepared for marriage, they've experienced pain AND bought their own jewelry. 
Sincerely hoping that your love never runs out of ink!
Happy anniversary from someone who knows way too much about the ups and downs of your marriage! 
Congratulations, you've been happy for X years…then you met each other!
Marriage is when the two of you become one. The trouble starts when you try to decide which one. 
Congratulations on being renewed for another season! 
Marriage is full of surprises, but it's mainly asking one another: Do you need to do that right now? Happy anniversary! 
The secret to a happy marriage is…still a secret! Happy anniversary! 
The most important words in a marriage are I love you…and you're right, dear, I am sorry! Happy first anniversary! 
Being married is like deleting all of the apps on your phone except one.
You two have been through more than a Game of Thrones season, congratulations on surviving.
Marriage is a great bond between one who remembers everything and one who forgets!
Sorry, no refunds allowed!
They say there is a cover for every single pot, and you've found yours! Congratulations!
99% of being married is just asking each other WHAT?
Congrats on being one year closer to death do us part! 
Marriage is a healthy workshop, where the husband works and the wife forever shops! Happy anniversary!
When someone is murdered, the spouse is always investigated first. Remember that! 
Congratulations! For killing all the spiders in the house for yet another year.
Long marriage: where dating just went a bit too far. But it's worth it!
Here's to another year of love, laughs, and putting up with the in-laws! 
Never laugh at your wife's choices. You are one of them! 
I hope you have a wonderful anniversary, so that I am exempt from getting you a card next year.
As Einstein said, gravitation is not responsible for people falling in love.
Your love is stronger than the Rock.
Looks like you've got it all figured out. Husband wears the pants, and wife controls the bank accounts! 
Congratulations on being together for…however long you've been together. 
Did you think marriage would get easier after the first year? WRONG! Happy anniversary!
You two look like you belong in a Hallmark movie…except this time it's real life.
Here's to never having time to yourself again. Happy anniversary! 
Happy anniversary! Just remember buying gifts is cheaper than getting divorced! 
Happy anniversary! I hope you continue to make great memories, despite starting to lose yours. 
Time to start planning your next anniversary, what will it be? Paper, wood or platinum?!
Don't ever go to bed angry – sleep on the couch where there is more room! 
They say marriage is like a box of chocolates, you never know what you're going to get with him!
Luckily, (husband name) had learned the five magic words which are the key to a successful marriage… I'm sorry, it's my fault! Happy anniversary! 
Marriage is like a deck of cards. In the start, all you need is two hearts and a diamond. By the end, you wish you had a club and a spade! Happy anniversary!
I still can't believe she said yes! Happy anniversary!! 
Happy anniversary! You two go together like Mac and cheese! 
Caring Anniversary Wishes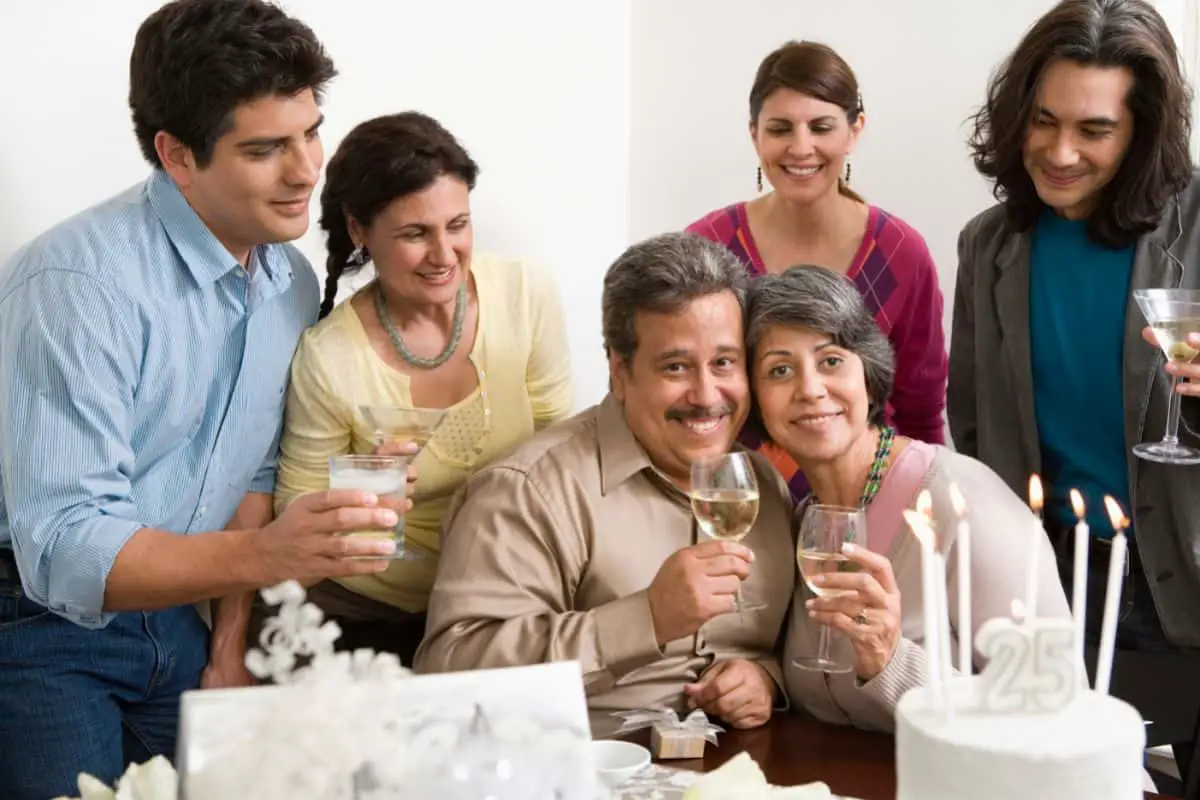 Couples that can laugh together will stay together 
You two are made for each other, congratulations on your wedding anniversary 
They say a happy marriage makes you live longer. Looks like you're going to live forever!
I'm so glad you two made a wonderful life together, with me as a friend.
Here's to another year of being great together
Happy X anniversary, you two love birds!
Happy anniversary, always knew you could do it! 
Congratulations on another year filled with love, laughter, joy, and happiness. Here's to many more! 
We wish you nothing but the best for your future together.
I hope one day I can find a love like yours. 
Cute Anniversary Wishes 
Here's to another 10 years of arguing over who loves each other more!
Who says time flies when you're having fun? It must have flown like lightning for you two lovebirds, then!
If a picture is worth a thousand words, then here's to ten years of beautiful memories!
Congratulations on never getting tired of poking fun at one another
Happy anniversary to my favorite person to make fun of and be made fun of by.
I hope you never get tired of one another.
May your love continue to be as strong as your wedding cake was dry.
Happy Anniversary! Now smile, or I'll throw confetti at you!
No matter how hard life gets, at least you have each other! Happy anniversary!
Cheers to two imperfect pieces that fit perfectly together. 
Every love story is different, but yours is my favorite. 
Happy anniversary to two friends who mean the world to me.
Top Tips
When writing a social media post, or filling in a card for your friend's anniversary celebrations, it's fine to add a funny line from one of our examples on the list.
However, be mindful of what you're saying, and make sure your jokes don't cross the line. To help balance it out, try using one of our cute or caring lines to finish it off so that your friends know that you really mean well and wish them the best for their future together! 
Summary
To summarize, writing a funny one liner in a wedding anniversary card can be a difficult task. You may not know what to write off the cuff, and need a little extra help. That's where our list of funny lines and wishes for your friends' anniversary really comes in handy! 
With this list, you can find funny lines, cheeky phrases, and a few loving and caring words to say to your friends to show how much they mean to you, and how happy you are for them on their anniversary! 

Latest posts by Jodie Messines
(see all)