Anniversaries are meant to be celebrated, and it is essential to do so with the most important people in your life. Your sister, for instance, is a friend, confidante, and ally for life, and one way to show her your love is by celebrating with her each year on her anniversary. Let her know that you share in her happiness in finding the love of her life and spending the rest of her life with him.  
The most touching anniversary wish for your sister is one that reminisces about the days when you were both young and carefree. Remind her that her happiness is one of your joys. You can also throw in some praises to remind her how awesome she is in her various roles as sister, friend, and wife.  
In this article, we will talk about different ways you can greet your sister on her wedding anniversary. I will give some examples of how you can inject a little humor, throw in some accolades, and make her and her husband feel how lucky they are to have found each other. Read on!
Heart-warming Anniversary Wishes For Sister
"I still can't believe my little sister is married! It seems like it was just yesterday when we would race outside to play whenever we heard raindrops falling from the sky. I love you, my little sister, and I'm happiest when you're happy. Happy Anniversary to you and to my new brother!"
Reminiscing about your childhood and pinpointing specific events that further sealed your sisterhood are great ways to make the day even more special for your little sister. After all, you gained a lifelong friend on the day she was born!
"How lucky am I that I get to witness and join in the happiness of one of the most important people in my life — you, my sister and best friend! On this special day, I want to wish you and my new brother all the best that life has to offer. Here's to more laughter, sweet nothings, fun adventures, and love! Happy Anniversary, lovebirds!"
Your wishes for your sister will be much appreciated on this special day. Even her husband, your new brother-in-law, will cherish your anniversary greeting, especially because you indeed welcome him into your family by recognizing him as your brother. 
"It makes me happy to see that married life suits you. You've grown into an even more caring, responsible, kind, and sensible woman since you said, 'I do.' And I guess I have my new brother-in-law to thank for bringing out the best in you. Happy Anniversary to the sweetest couple I know!"
Complimenting your sister on how much she has changed for the better since getting married is a great way to make her feel even more special on the big day. She will be beaming with pride once she reads your anniversary greetings, especially if you're someone she has always looked up to. 
"To my favorite couple — Wishing you both a day filled with love, laughter, and joy. Remember to always set time aside to make wonderful memories with each other. Happy Anniversary!"
Your sister and her husband will undoubtedly appreciate nuggets of wisdom from you. Take advantage of their special day to impart essential tips on keeping their marriage strong and their love burning. 
Sending personalized wishes very much fitting for the kind of relationship your sister and her husband has will go a long way. This shows that you truly value them as a couple. Their anniversary is the perfect opportunity to show them how much you care.
"Your presence in my life is such a blessing, and I hope you both feel the same way about me. Thank you for being such amazing second parents to my children. Happy Anniversary!"
Express how lucky you feel that you have them in your lives. Point out specific reasons so that they know that their efforts, time, and love are much appreciated. Their anniversary will be even more special with the knowledge that they've made a difference in your life. 
"Congratulations on completing another trip together around the sun! People always say that marriage isn't a bed of roses, but you sure make it look so easy. What's your secret? Happy Anniversary to my beautiful sister and her dashing husband!"
A simple greeting will go a long way as long as it comes from your heart. Let your favorite couple know that you look up to them and admire how they both work on the success of their marriage.
"Dear sister, words can't fully express how much you mean to me. Thank you for always being here for me, lending me a helping hand, and being the one person I can always count on, no matter what. I am lucky to have you and am grateful to the heavens for sending you such a sweet, kind man. Happy Anniversary!"
Your sister's anniversary is another chance for you to express gratitude. Let her know how lucky you feel for having a sister like her. Tell her you're glad to see her happily married because a life of joy is what she deserves for being a fantastic sister to you. 
"Nothing else makes me feel giddier with joy than seeing you enjoy life with your hilarious and kind husband. I'm glad he's the one you get to spend the rest of your life with. You two deserve all the love, happiness, and laughter the world offers. Happy Anniversary!"
Your sister will surely beam with pride when you point out her better half's best qualities. She's probably already feeling lucky that she found a good man, but a special person like you pointing it out is icing on the cake. 
"You're two peas in a pod — You are so much alike, yet you complete each other in so many ways. It's a joy to watch you grow as a couple. Happy Anniversary!"
Isn't it amazing to watch 2 people grow stronger as a couple as they navigate through different experiences in life? Your sister and her husband will feel like they've accomplished a feat with such a heartfelt anniversary message. 
"I've always felt I was lucky that I get to call someone as amazing as you, my sister. Now, I feel like I got even luckier — I have a new amazing brother! Happy Anniversary to my favorite couple!"
Growing up with a wonderful sister is indeed a blessing that not everyone has the privilege to experience. Now that you're both grown up and have started living your own lives, welcoming new people into the family is such a treat. A new brother, for starters, is yet another godsend.
"We've always had each other's backs, right? I want you to know that I'll still be here for you even though you're now a missus.  I'll let you in on a little secret — I highly suspect he loves you just as much as I do. Happy Anniversary, sister! I know you're looking forward to another day of being spoiled by your amazing husband."
Tell your sister that nothing much will change in your relationship now that she's married. You'll always be sisters, no matter what. 
"I'm thrilled that you landed yourself an excellent catch. Way to go, sister! Happy Anniversary!"
Don't hesitate to inject a bit of humor into your anniversary greeting for your sister, especially if it involves compliments for her dear husband. She'll be thrilled to know you support their match. 
"I know someone who's a good catch. She's funny, smart, and hard-working, but more importantly, she's kind, cooks really well, and is just as gorgeous as me. Our husbands are lucky they have us! Happy Anniversary, dear sister!"
Your sister will get a kick out of an anniversary greeting aimed at pointing out her best qualities — and yours! Bring out your funny side to add a personal touch to your message. 
"You always turn out to be the best in every endeavor you set out for, so I'm sure you have a new accolade under your belt —  Best Wife! Happy Anniversary to the Best Sister in the whole world!"
Let your sister bask in the glory of her special day by giving her the recognition she deserves. If she's been nothing but a great sister to you, and you know that she works really hard at prioritizing her marriage and family, then take her anniversary as an opportunity to let her shine.
"Some say that marriage isn't a bed of roses. Others say that marriage demands a lot of patience, understanding, and sacrifices. So how come you make it look so easy? Happy Anniversary to my superhero and best friend — my sister!"
We all know that marriage takes a lot of hard work, so don't hesitate to point out how amazing of a partner your sister is. Her wedding anniversary provides the perfect backdrop for making her efforts shine. 
"Some people say that finding your soulmate is next to impossible in a world where billions of people coexist. Others claim that bumping into the person meant for you is reserved only for a lucky few. So I'm so happy that you two bumped into each other on that rainy Friday night because I'm certain that you are meant to be together. Happy Anniversary to the sweetest, funniest couple I know!"
Not everyone is lucky in love, so encourage your sister and her husband to appreciate each other more by pointing out how well-suited they are for each other. After all, wedding anniversary celebrations are meant to strengthen and renew the couple's relationship.
Funny Anniversary Wishes For Sister
Happy anniversary to my favorite sister and her wonderful husband! I'm so glad you two found each other because let's face it, you're both too much to handle for any one person!
It's been 365 days since your last argument – what an accomplishment! Happy Anniversary to the most adorable couple around!
Happy anniversary, sister! I can't believe you've been married for another year, it feels like just yesterday you were begging me to be your maid of honor. Just kidding, I would never pass up an opportunity to wear a fancy dress and eat cake. Congratulations on another year of wedded bliss!
Wishing you a wonderful and funny anniversary! May your marriage only be full of gags and never lags!
Congratulations on another 12 moon cycles! I hope you get bored of the moon before you get bored of each other! Happy Anniversary!
To my sis, who always has me in stitches – happy anniversary! May your happiness last forever.
Happy anniversary to the couple who has managed to stay together longer than most Hollywood marriages. Maybe it's the shared love of Netflix that keeps you both going!
Congratulations on another year of marriage, sis! I'm so happy to see how far you two have come, from awkward first dates to annoying each other on a daily basis. I know you two are still as in love as ever, and I hope your anniversary is filled with romance, laughter, and lots of cake.
Happy anniversary! It's a good thing you're both still in love because I don't think any of us could handle one of you being single again.
Congratulations on another year of marriage, sis! I'm so proud of the amazing woman you've become, even if your husband doesn't appreciate your jokes as much as I do. Here's to another year of making him laugh, and maybe even convincing him to join in on the fun.
To my favorite couple who has been making me believe in love all these years – happy anniversary! And just remember, even when you're old and grey, at least you'll have each other to complain about the younger generation with.
Happy anniversary, sister! I can't believe it's been 5 years since you tied the knot. It feels like just yesterday we were stuffing our faces with wedding cake and dancing the night away. I hope your anniversary is just as fun, with less cake and more wine!
To the couple who still looks at each other like they just won the lottery, even after all these years. Keep that love alive and happy anniversary to my favorite dynamic duo!
Congratulations on another year of marriage, sister! I remember when you first got married, I was worried you'd forget about me once you had a husband. But you still call me every day, just to complain about him. Here's to many more years of love, laughter, and venting to your little sis!
Happy anniversary to the cutest couple I know – may your love continue to grow like the pile of dishes in the sink!
Happy anniversary, sister! I can't believe you've been married for 10 years. You know what they say, time flies when you're constantly annoyed by the same person. Just kidding, I know you two are madly in love, and I hope your marriage continues to grow stronger with each passing year.
Congrats on another year of marriage, sis! You've officially spent more time with your husband than you have with me.
Here's to another year of wedded bliss! May your love continue to bloom like a fresh bouquet of flowers… even though your husband never buys them for you.
Final Thoughts
It can be really hard to find the right words to show how much we care about the special people in our lives. Hopefully, this blog has provided some lovely anniversary wishes that you can share with your sister, whether in a private conversation or on a public medium.
If you're good on the technical end and feel like expressing yourself through graphic design, you could also consider creating a special card or poster of your own! Sometimes it is the simplest gestures that communicate the most meaning, so don't underestimate those either!
Whether your wishes are spoken aloud, printed out on paper or sent across online platforms; make sure they come with all the love and joy your sister deserves. Wishing her many more happy and peaceful years together!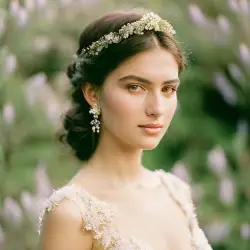 Latest posts by Rosie Liliy
(see all)