Whether you're attending the wedding of a colleague or sending a heartfelt card to them, letting a coworker know you're thinking of them on their special day is a thoughtful gesture. However, it's important to choose your words carefully since coworkers are different from close friends or family members. So, what should you say?
A delightful wedding wish for a coworker should be well thought out. If you don't know the bride or groom well, keep it non-personal and brief with a simple congratulations. When you're well-acquainted, feel free to make it more personal. Group wishes should be short, sweet, and to the point.
This article lists 50+ relevant wedding wishes for coworkers. Whether you're well-acquainted or don't know each other very well, these messages will convey your warm wishes for the couple. Read on to learn more.
See also: In Advance Wedding Wishes for Colleague
Formal Wedding Wishes for Coworkers
"You've always been wholly devoted, loyal, and passionate in your career, and these are traits I've admired in you. Your honorable personality will lead you to be an outstanding husband/wife. I wish you and your partner unimaginable success and a lifetime of unimpeded happiness."
Starting the wedding wish off with positive recognition for a job well done shows your coworker they're appreciated at work. It also takes those qualities and aligns them with a partnership, indicating that you see excellent potential in them to become a wonderful life partner. It ends with warm wishes for a happy marriage.
This wedding wish is ideal for a coworker you know well.
"As my colleague, you've shown impeccable integrity, problem-solving skills, and a commitment to getting things done. I have no doubt that these qualities are going to help you in this new chapter of your life. Here's to a lifetime of immeasurable success and love."
This is another wedding wish that lists off several positive qualities seen in your colleague at work. It expresses how those characteristics encourage success in relationships, which provides an optimistic outlook on their marriage. It's a happy, memorable, and warm wish for a lifetime of happiness in love.
The above message may be tweaked to relay to a boss, manager, or other superior.
"For years, our company has relied on your skills, but now your husband/wife has the opportunity to benefit from your dedication and effort. You are an integral part of this team, and I know that you will make an impenetrable team with your spouse as well. Cheers to a wonderful wedding and an even better marriage!"
Here is another well-meaning wedding wish recognizing work skills and how those attributes benefit a married couple. This wedding wish shows the company appreciates the team member and that their traits are valuable in and outside of the workplace. The message ends with warm wishes for the bride and groom on their journey as husband and wife.
"The two of you are a pleasure to work with, and I love seeing two people who deserve nothing but the best find happiness with one another. May you both conquer the world together. I wish you the best as you open the first page of a new book in life."
When both the bride and groom are coworkers, you should opt for a wedding wish that includes both of them. The message above recognizes both partners as excellent workers and good people at heart. It expresses their deservedness of love and how supportive you are of that love.
"The entire crew is excited to see you getting married. We know that this is the beginning of a magnificent path. As you trek this path, may you find plenty of love, laughter, joy, and happiness! Congratulations!"
If the company chooses to send out a group wedding wish on behalf of the entire team, the above message is a great wedding wish. It's brief, though not too short, and it touches on the team's support of the marriage and their warm wishes for the future of the couple.
"Getting to know you at work has been a joy, and I know that your radiance and light will bring great happiness to your spouse. I send my warmest wishes for a long, prosperous, successful, and happy union."
The above message lets your coworker know you're thinking of them during one of the most joyous moments of their life. It expresses that you recognize them as a person with excellent attributes who positively influences others. It ends with optimistic wishes for a long and happy marriage.
This message is ideal for someone you know well.
"We work alongside each other regularly, and I see and recognize your commitment. I know that this dedication will prove valuable in marriage. I wish you only the best in life and love. May your marriage last a lifetime."
What do you say to a coworker who's getting married when you don't know them very well? Well, you can choose to say nothing at all, or you can opt for a message like the one above.
This message sends congratulations and well wishes without being too mushy, too personal, or going overboard. It's just enough to be courteous and thoughtful.
"May your marriage be full of love and happiness. Congratulations on this new endeavor."
The above message is an excellent option that's straight to the point without any extra embellishing. It offers warm wishes and congratulations that are non-personal. As such, it can be used as a group wish, a congratulatory message when you're not well-acquainted with the bride or groom, or as a quick wedding note when you're in a hurry.
Light-hearted Wedding Wishes for Coworkers
Wishing you two all the best as husband and wifey – may your smiles be plentiful and stress-free days never ending!
Here's to hoping you both remember the other person's name on your anniversary, and not just your wedding vows.
Wishing you a wedding day full of joy, love, and lightheartedness. No project management needed here!
Congratulations! Hope all your future days together are filled with love, joy, and plenty of team projects at work that you can get done quickly – so you can go out for lunch together more often!
Congratulations on the wedding! Here's to years of shared meals, laughter and late night arguments about who does what around the house.
May your love story be more dramatic and exciting than any Netflix series we've binge-watched.
Wishing you both a future full of love, laughter, and all the snacks from the break room.
Here's to wishing you both marriage full of love, joy and bliss! And here's hoping that our working hours don't suffer too much from it 😉
Wedded bliss awaits! I hope your journey into matrimony is filled with watercooler chats and lots of shared laughs along the way.
On this special day, may you both savor all that come from marriage: shared goals, inside jokes and enough overtime hours at work to put together the perfect honeymoon fund.
Congratulations on your big day! You've always been a great coworker, and now you get to be a great husband too.
May your marriage be filled with laughter, love, and a whole lot of 'I told you so's' from your spouse.
May you always be each other's secret for happiness in life, and when in doubt, just pin all the blame on each other!
We couldn't be happier for the both of you! Have a great wedding – now go find those matching nameplates for your desks!  Best wishes!
Funny Wedding Wishes with Office Jokes
See more: 60 Funny Wedding Wishes for Newlyweds
Congratulations! May you find as much joy in marriage as we all do when the boss is away!
Wishing you a lifetime of happiness and only the best of days, just like when the project deadline isn't looming over our heads.
Now that you're getting married, think about how much more fun it'll be to brainstorm ideas for projects together instead of sitting through endless meetings!
May your union be stronger than the combined caffeine levels in our office.
Wishing you a marriage as sweet as the snacks you sneak from the office pantry.
May your love be as endless as the endless meetings we have in this office.
May you have a marriage as stable as the WiFi in this building.
Wishing you a lifetime of love, laughter, and occasional playtime in the office's foosball table.
May your love be like our office printer, always in sync and always working together.
Wishing you a love so strong, it could survive even the most boring company retreats.
Congratulations on finding the missing piece to your office cubicle puzzle! May your life together be filled with love, laughter, and unlimited coffee breaks.
Wishing you both a lifetime of happiness, punctuated by all the sweet nothings whispered during boring conference calls.
Here's to hoping that married life is better than our Monday morning team meetings.
May your love be like our office elevators – always going up, never breaking down, and taking you to new heights of happiness.
May your love be like our office coffee machine – always providing comfort and sustenance when you need it the most.
Here's to hoping that your marriage is smoother than our office's printer queue during a deadline week.
Wishing you both a lifetime of joy, laughter, and all the good jokes from the water cooler.
As you embark on this incredible journey, may your wedding day be as special as the days when our boss isn't micromanaging us!
May your marriage be filled with joy and laughter and lots of freedom from tedious meetings and reports to write!
Here's to wishing you two a lifetime of fun, love, understanding – and no more late nights at the office together!
Wishing you two all the happiness that comes with marriage – you know, like when we could leave work early on Fridays without any guilt!
May your life together be as productive and inspirational as our team meetings are (just kidding!).
May every day bring more love, laughter, and communications between you two than we ever had in any group chat at work! 
Here's hoping that you two don't argue about who gets their own desk each morning when you come into work 😉
Congrats on your big day! May you have a long and happy marriage, but please don't tell the boss or he'll start making us work even harder!
Wishing you two all the happiness in the world! May all your wedding bells ring louder than the office fire alarm.
Wishing you both a lifetime of wedded bliss – and hopefully, no more awkward meetings with HR about inappropriate jokes in the workplace!
Here's to a married life full of love, laughter and free coffee in the break room for two!
Congratulations on getting hitched! May you always find joy (and Wi-Fi) in each other's company during those long business trips together.
As you walk down this aisle, know that you will always have someone to turn to when the printer jams and no one else can fix it. Cheers!
Conclusion
So there you have it, over 50 different wedding wish ideas for your coworkers. Use these as inspiration the next time you need to write a wedding card for one of your closest colleagues. And remember, be creative, personalize your message, and above all else, make sure to include lots of well-wishes for the happy couple's future!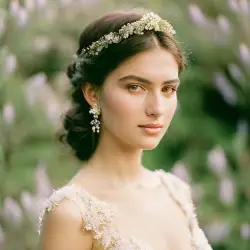 Latest posts by Rosie Liliy
(see all)