Doesn't time just fly by when you're madly, deeply in love with that special someone? It seems like only yesterday you crossed paths, and now another anniversary milestone is fast approaching!
Your ladylove deserves nothing less than the most heartfelt words and wishes that remind her of the incredible journey you share. That's why we have put together an awe-inspiring collection of 130 Anniversary Messages that will make your girlfriend swoon all over again!
These messages cater to couples that thrive on romance, love a good laugh, or simply enjoy cherishing each unique moment together. We have carefully curated these lines to ensure every sentiment tenderly whispers its magic into the heart of the reader (and writer!).
So buckle up—you're about to embark on a rollercoaster of emotions as we guide you through crafting the perfect celebratory message for your darling.
See also: Anniversary Messages for Boyfriend
Loving and Sweet Anniversary Messages for Girlfriend
To the most amazing girl, happy anniversary! Your love completes me like nothing else ever could.
Each day spent with you feels like an incredible gift. I cherish every moment, sweetheart. Happy anniversary!
You brighten up my life and fill it with so much love and joy. Cheers to our beautiful journey together!
Our love story is my favorite; celebrating our anniversary today makes it all the more special.
Time flies when I'm with you, and I can't wait for countless more adventures by your side. Happy anniversary, my love!
Your presence brings a smile to my face every day; grateful for having you in my life, babe. Happy anniversary!
These wonderful years with you have been pure magic; excited to see what the future has in store for us!
My gorgeous girl, thank you for always lighting up my world and making every day brighter than before.
The happiness we share between us is something truly extraordinary – so let's keep celebrating this love! Happy anniversary.
On this special day, I just want to say that I cherish each memory we've created together and feel incredibly blessed to share this journey with you.
Here's to another year of stealing each other's hearts—let's keep the thrill alive, Cupid style! ❤️
Lucky to have found my missing puzzle piece; together, we form the picture-perfect love story—happy anni!
To my sunshine on cloudiest days: You brighten up my life with warmth beyond words; may our rays keep intertwining forever.
Every beat of my heart plays our love song—the sweetest melody across time, and encore performances await us.
The real romantic magic happens inside the hugs we share and laughter that echoes between us—here's to never-ending enchantment!
A huge, warm bear hug from your favorite human—may it make your heart smile just as much as you brighten mine! 🐻💕
Our love sends us on an endless adventure—a theme park where thrills don't stop; let's keep riding life together non-stop.
Hand-in-hand, we're creating an extraordinary garden of love—with each blossom wooing our hearts over and over again.
Our dynamic duo has conquered yet another fantastic level in this game called "Love"; pressing "Continue" for infinite lives together!
Snuggle up close tonight, knowing our love is cozier than any blanket—and will warm us through countless winters ahead!
Let's raise a toast to celebrate more sunsets & sunrises shared with you by my side… Happy Anniversary!
Like flowers in springtime, celebrating our growth through each passing year—sun-kissed memories & flourishing happiness await.
Happiness-bringing raindrops fell upon two lost souls who soon danced away laughing into years filled with joyous anniversaries.
With every sweet whisper uttered beneath the moonlight during nights spent stargazing- Our hearts synced deeper still into eternal journeys spent discovering love anew~
Has it been a year? Feels like we've traveled the universe in the blink of an eye—let's keep exploring our love cosmos, babe.
To melding dreams into realities with you each day, and then repeating, forever enriched by love & laughter shared along the way.
Finding someone who embraces my quirks & amplifies them? Priceless! Cheers to more years filling this treasure chest of quirky, lovable moments!
Dancing through life's symphony together, grace & harmony abound. Here's to a lifetime mastering the artful steps in tandem
Side-by-side strolling, hands entwined: A love story written end-to-end – Our adventure continues beyond this special moment
I can't find enough stars in the night sky to compare with how much you light up my world- but let us keep chasing galaxies together.
Funny Anniversary Messages for Girlfriend
Roses are red, I know that's true, but we both know our love language is mostly food! Happy anniversary!
Our love story is like your favorite TV show—we obsess over it and can't wait for the next season! Happy anniversary!
Our relationship has had its ups and downs, but you always end up laughing at my jokes. If that's not love, then what is? Happy anniversary!
My dear girlfriend, you've been promoted from sidekick to superhero in my heart—a sarcasm-proof suit included! Cheers to us.
We've shared some incredible times together—despite my attempts at dancing that should be outlawed! Here's to more rhythmless anniversaries.
If opposites attract, how am I an early bird and a night owl with you?! Wishing us a lifetime of daylight savings dance-offs.
The best couples speak in emoji code; may our ❤️🎉😂 continue for years to come!
Ever wondered why we age so well, babe? It's because laughter is the best anti-aging cream—happy anniversary!
In the movie of our life, we're definitely a rom-com —wishing us years of laughter and bloopers ahead!
If loving me was an Olympic sport, you'd have gold medals for days—here's to another year of record-breaking victories in love!
You must really love me if you can handle my corny puns—you're like a knightess who pun-slays dragons! Happy anniversary.
Who needs couple's vacations when we have endless quests through grocery store aisles together? Excited for more adventures with you by my side.
You've put up with so much – including this anniversary message full of cheesy humor…which makes you even more amazing.
Didn't quite expect that Netflix sessions would be a big part of our love story. Here's to heaps more endless binge-watching nights with my amazing girlfriend!
Stop the presses! We've discovered a new superhero pairing, and it's us: Snark-Man and Sarcasm-Girl! Wishing more fun-filled anniversaries in our world-saving adventures!
Our love is like a fine wine—occasionally we spill it, but it keeps getting better with age! Cheers to us.
Hold tight—we're not only celebrating another amazing year together, but we also beat the record for "longest time spent discussing what to eat" this past year!
Your smile lights up my life—even when you're laughing at my lack of cooking skills! Here's dreaming of a future menu filled with laughter and love.
An old proverb says laughter is the shortest distance between people; lucky for us—it's also the ultimate shortcut into each other's heart!
Milestones are great, but have you tried ordering dessert EVERY DATE? Happiest sweet-iversary to you!
Anniversaries tend to be serious stuff—but let's face it, nothing beats making each other laugh till our ribs ache every day!
Loving you is like trying to solve a Rubik's Cube – super challenging yet irresistibly addictive! Happy anniversary, babe.
Here's one that'll blow your mind: If "laughter" were the currency of choice- we'd both be certified billionaires from how rich some moments have been around here.
Dear girlfriend, happy anniversary from someone wise enough to know that any chance at love left (ironically) hinges on how well he can make his partner laugh..which fortunately (for me)–sorta works out splendidly
Just remember: In life & relationships alike… every victory comes with its own set price—but I say if we gotta pay something might as make sure we're paying in giggles!
For couples who find solace in humor, know that there's no better antidote against love's many ailments than a good ole' hearty chuckle shared between two soulmates celebrating their connection.
As one half of this comedic duo I would've traveled the world for laughs—it's just so much easier with you by my side!
Nowhere does the saying 'if love conquered all' ring more true than when your relationship is filled with laughter—let's keep defying the odds & sharing hysterical moments together.
If our relationship were a book, it would be an encyclopedia of laughter! Looking forward to writing the next hilarious chapter together.
Sweetheart, you are my one-and-only reason why 'laughing until it hurts' remains such a literal possibility. To many more years of joy and uncontrollable giggling!
Netflix and chill is cool, but "us" and "forever"—now that's the blockbuster hit I want to see!
Our love has more plot twists than a telenovela—who needs TV with an exciting relationship like ours, am I right?
You're the avocado to my toast—let's brunch our way through life together, babe!
If our lives were a superhero movie, they'd call us "The Adventure Duo"—saving the world one anniversary at a time.
Can you believe we've lasted longer than countless memes and TikTok trends? Here's to being eternally viral!
Let's toast to another year of mastering the super choreographed *navigating-around-each-other-in-the-kitchen* dance.
Our love has aged as gracefully as that mysterious food in the back of our fridge—here's to both their expiration dates never arriving!
We've laughed harder, binged more series, debated toppings on pizza—and haven't quit yet; Happy whatever-you-call-this-iversary!
Cheers to another year of loving someone who can handle my obsession with cats (and tolerate their occasional reign on our bed)!
They say good things come in pairs—lucky for us, it's true; happy twinning anniversary! 🍔🍟
In a world full of tacos—we somehow still managed to find each other! Here's hoping we'll keep guac-ing through life together.
If we were a band, I'd pick you as lead singer-fierce enough not only conquers stage but rocks solos in love too…Happy Anniversary rockstar girlfriend 👩‍🎤💕
Partner up; let's speedrun this crazy level called "Life" (side-scrolling into sunsets), so dashing on this two-player fun fest~!
You're like that rare shiny Pokémon, except your awesomeness is unparalleled, and I got to catch you without a Master Ball—score!
Party for two? We're throwing the ultimate anniversary bash with laughter as our DJ and love lighting up the dance floor!
It's a bird; it's a plane—it's OUR LOVE soaring sky-high on this special day! Let's save cities together forever.
For better or for worse—we'll always have WiFi (& each other) to lean on; here's to more cuddles, giggles, binge watching & joy-filled years
Every sunrise brings the beauty of light outside- &, luckily for me…you in all your radiance cheering us into fantastic new beginnings
Hit "Replay" on all those romantic moments! Celebrate each year by re-watching your favorite memories—whether it's comedy or tearjerker: Their beauty remains cinematic gold within my heart
It might not be listed in any ancient scrolls, but our love story defies time & history itself—a new anniversary only serves as further proof!
I'm "wheelie" excited to keep this journey rolling with you — Happy anniversary!
They say diamonds are forever; luckily, so is our Netflix subscription! Happy binge-watching anniversary!
Do you think couples therapy could help us sort out our pizza topping disagreements? Regardless, wishing us many more delicious years together!
Our love story is like my laundry—never-ending but full of warmth! Here's to another year of conquering life's challenges together.
If good looks could kill, I'd have been a goner ages ago! But luckily, I'm alive to celebrate another fantastic year with my stunning girl. Happy anniversary!
Heartfelt and Romantic Anniversary Messages for Girlfriend
My love, you make my heart swell with happiness every day. Thank you for being the reason behind my best moments—happy anniversary.
Not only have you captured my heart, but also brought out the radiant soul within me. Cheers to our eternal, breathtaking love story.
Each day that passes, our bond grows stronger and more meaningful—because of the incredible person that you are. To countless more anniversaries by your side.
I swear, if we could write a book about us, it would be an enchanting tale of unwavering devotion and passionate love—a bestseller for the ages!
My dear sweetheart, I am grateful for every beat my heart dances to when I think of you; for every shared laugh and tender moment —I treasure them all.
In our life together as a couple, we have built a fortress of love and trust, which nothing can penetrate—a testament to your beautiful spirit.
Through life's storms and tranquil waters alike, may our hearts forever sail together in perfect harmony — navigating each chapter hand in hand.
Happy anniversary to the one whose presence turns even the most mundane moments into extraordinary memories—my soulmate wrapped up in divine timing.
On this special day and always, there are no words expressive enough to convey how deeply you are treasured by me—and how blessed I am to share this journey with you.
You've given me an unparalleled treasure of pure love—one that none can cast shadow upon nor disrupt; may it keep gleaming brightly forevermore!
It's said that home is where your heart resides—and mine found its sanctuary within your gentle embrace; here's to many beautiful years cozied up side by side!
Close your eyes tonight—right before drifting off- & do remember how these years mark not only anniversaries celebrated but also irreplaceable missed moments kissed away!
Each wondrous anniversary we share is a resplendent reminder of the beautiful bond that thrives between us and the divine dance we weave together.
With each sunrise and sunset, our love glows more brightly than ever before—a symphony of passion and tenderness that echoes through eternity.
No compass could chart the path our hearts have forged through uncharted realms; yet, here we stand, still elatedly entwined—happy anniversary, my love.
To the woman whose mere presence soothes my soul and ignites a fire within: You are a beacon of light shining brightly amidst life's twilight hues.
Visions of interwoven destinies will forever be etched within the stars above—a reflection of the celestial connection binding us to one another.
Every whispered "I love you" and shared laughter between us bridges two souls destined for unity —together, painting masterpieces with shades of devotion.
Embracing you softly in my arms feels like holding onto all my dreams come true at once—an exquisite serenade crafted just for our love story. Wishing more such anniversaries!
Your heartbeat against mine has become my favorite melody—entrancing, soothing me, keeping time with each other's hearts as we celebrate another year by each other's side.
1st Anniversary Messages for Girlfriend
Who knew that a single year could feel like an eternity of happiness—here's to eternities more in your arms!
One year down—the rest of our lives to explore the limitless depths of love, hand-in-hand and hearts tethered together.
365 days since our debut, and we've already become the power couple so perfect—it's almost criminal how good we are!
Grateful for every sunrise from this day forward as it brings a new chapter in the gorgeous epic we're writing together.
We've traveled around the sun once, yet my world still revolves entirely around you! Happy 1st anniversary, my shining star!
Laughing with you has felt like discovering treasure—you complete me in ways beyond imagination; cheers to Year One of our fortune-filled journey.
Like a book waiting to be read, I can't wait to discover each fresh page of love's story as our tale unfolds chapter by chapter—beginning today.
One year together—and I'm still falling head over heels for you daily! Here's to gravity never catching up with us or our love.
If life were a tapestry, we've just completed weaving its first yarn—a vibrant and intricate work of art waiting for more threads intertwined forever.
A full orbit around the sun couldn't diminish my love for you; instead, it grows stronger like ever-brightening constellations glowing overhead.
2nd Anniversary Messages for Girlfriend
Two years in and our love story still feels like a beautiful dream that keeps unfolding—here's to never waking up from this enchanting ride!
You turned my life into the sweetest symphony and with each passing year, together we compose a harmonious melody that'll echo forever.
Our love has aged like fine wine in these two amazing years—but hold onto your glass, babe—we've only just begun to savor its richness!
Enchanted by your love for 730 days, and there's no magic more potent than the spell that binds us—here's to casting a lifetime of charm together.
Your love has been my compass on this two-year journey—and I can't wait to navigate endless horizons with you by my side.
Cheers to another year of creating memories sweeter than honey, hand-in-hand! Together, let's keep buzzing through our love's garden forevermore.
Lighting up my world for two breathtaking years now—the brilliance you bring knows no bounds; excited for infinite galaxies yet undiscovered with you.
Two years since we embarked on this captivating dance—a waltz within each other's hearts that will twirl us endlessly through life's ballroom.
They say "time flies" but every moment spent adoring you feels eternal—a paradox I'm deeply grateful for as we celebrate Year Two of incredible love.
Feeling over-the-moon each day—for two entire orbits around the sun—it's pure cosmic delight that lovingly connects us across infinity.
3rd Anniversary Messages for Girlfriend
Three fabulous years with you—and not once has our love succumbed to PDA fatigue; here's to eternally being *that* love-struck couple.
Ever wonder what a triple-whammy shot of eternal sunshine tastes like? Look no further —we've brewed it all up in three loving years together!
"Lucky number 3" takes on new meaning when I think of the delightful rollercoaster we've shared, hand-in-hand—hold tight Babe, more loops await us!
In this fantastic trilogy of blissful years together, we've learned that nothing can dull the sparkle of a lifetime-long romance saga.
Bravo, my love! We've successfully completed Year Three of these wildly exciting relationship Olympics—ready for world records & gold-medal worthy memories?
Time may fade all things—but three blooming years with you have proved our love only grows richer and more vibrant.
Savoring every sweet morsel of life together like cake crumbs, let's continue creating our very own dessert buffet filled with delicious anniversary memories.
Our third anniversary might come and go, but one thing remains true—I've met my perfect match across every gameboard; checkmate forever, Darling.
Together, we've laughed through 1,095 days feeling lighter than air—when life partners become helium balloons tethered into each other's hearts!
Three years into this enchanting waltz called "Us," we twirl gracefully through tender moments —let's keep spinning passionately around the sun forever.
Conclusion
And there you have it—130 heartwarming, creative, and delightful anniversary messages designed to make your girlfriend feel incredibly special. Whether you were searching for sweet and simple words or looking to put a smile on her face with a funny twist, we hope this collection has inspired you to pen the perfect heartfelt message for your significant other.
As you continue to grow together and celebrate milestones in your relationship, never forget the power of sincere words in nourishing love's flame. May these carefully crafted messages serve as a guide to express your unique journey—one that deserves to be cherished through every loving beat of your intertwined hearts. Happy Anniversary!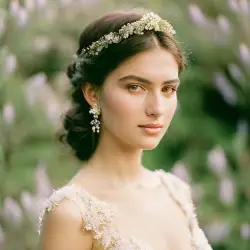 Latest posts by Rosie Liliy
(see all)