Your bridesmaids are the unsung heroes of your wedding day. They've put a lot of work into making your day perfect, from helping you get ready to buying everything they need to walk you down the aisle.
So, of course, you're going to want to thank them for all their hard work. You should think about your bridesmaid gifts in advance so you have plenty of time to choose the perfect item.
And we're here to help you do just that! In this guide, we'll show you how to thank your bridesmaids in the perfect way with a special gift that they deserve.
Choosing The Perfect Gift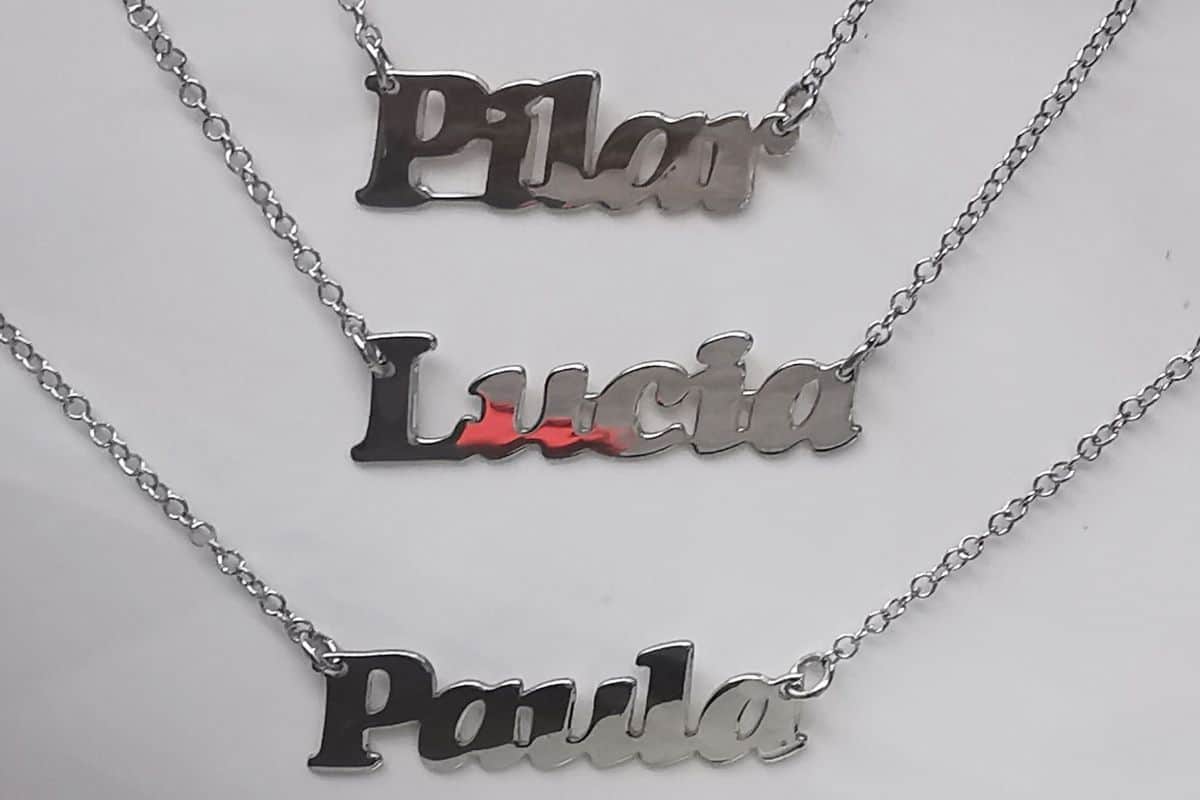 The first thing you should know before choosing a gift for your bridesmaids is that whatever you choose should be thoughtful and special.
There should be meaning behind the gift, and it should be something that shows that you know each of your bridesmaids well. Personalized gifts are always a good option because they make the gift unique to the recipient.
You should consider each of your bridesmaids' interests and styles too when deciding on the gift.
Remember that you don't have to buy everyone the same gift; in fact, the gift will be loved even more knowing that it was chosen specifically for that individual's personality.
Bridesmaid Gifts Ideas
If you're struggling for ideas, then here are some of our favorite bridesmaid gifts that you might want to consider. Hopefully, these will give you some inspiration when deciding on the perfect gift!
The memories of your big day will last forever, but there's no harm in giving your bridesmaids a little reminder! A photo book filled with all your favorite shots of the day is a perfectly sentimental gift that will be well appreciated by your bridal party.
These memory books can be customized down to the last detail and even personalized for each bridesmaid. As a bridesmaid gift, this will certainly be treasured.
You can't go wrong with jewelry! Some matching friendship rings will be greatly appreciated by your bridesmaids, and they don't have to break the bank either!
You could find out which precious metal each of your bridesmaids prefers to wear and get matching rings in gold, silver, or rose gold so that everyone has exactly what they like.
It's been a stressful time for you and your bridesmaids, so help them wind down after all their hard work with a pamper hamper!
You can fill this package with all kinds of spa treats, including bubble bath, hand cream, and lip balm. There's no better way to relax after such a busy time, so consider helping your bridesmaids to reach complete serenity.
This is a great gift to pass around the morning of the wedding so you can start your celebrations the right way: with a personalized glass for each bridesmaid filled with their drink of choice!
Your bridesmaids will love sipping out of their very own glass all day long and will truly make them feel special on your wedding day.
A stylish tote bag is perfect for storing your bridesmaids' wedding (see also: Welcome Bags For A Destination Wedding)essentials on the day. And, the value of receiving a personalized gift that they can use time and time again is second to none!
A custom tote bag is easy to come by, and there are plenty of styles out there for you to choose from. It really is an easy but thoughtful gift.
Before the wedding starts, there's nothing like a comfortable robe to lounge in before the excitement begins. And once the wedding is over, they can take them home to wear every time they need some rest and relaxation.
Consider personalizing each robe with your bridesmaid's names. You can show your appreciation for each of them individually, and there's nothing more thoughtful than that.
This bridesmaid gift is a winner! Who doesn't love wine and cheese? This ultimate combination will delight your bridesmaids.
A basket filled with red wine and gourmet cheese will be just what they need after their efforts to make your day special. Foodie or not, we're sure they'll appreciate it.
A sentimental piece of jewelry is always a gift that goes over well. With each one adorned with your bridesmaids' initials, it's the perfect keepsake and a gift that will make their jaw drop!
You can hand these gifts out before the wedding for your bridesmaids to wear on the day, or you can give them as a departing gift to say a final thank you after the celebrations are over. Either way, they will be overwhelmed by your generosity.
This one couldn't be easier! Just let your bridesmaids keep their dresses after the wedding! Bridesmaids' dresses don't always come cheap, so giving your girls their dress to take home is the ultimate gesture to show how much you appreciate their help.
With this gift, you can create personalized scents for each of your bridesmaids and add their names with a heartfelt thank you.
Every time they light this candle, they'll be reminded of the special day you shared together. So, let them reminisce with a delicious scent and a flickering flame.
Just like a candle, a personalized perfume can be crafted for each of your bridesmaids. This truly is a special gift. Every girl appreciates a good perfume, after all!
How lovely would it be to have your bridesmaids don a signature scent for the big day? And once they take it home and wear it again, they'll be reminded of all the fun they had.
Gifting On A Budget
It's no secret that weddings are expensive, so your budget might be a bit tight. Despite not having much to spend, you can still give a meaningful gift to your bridesmaids that they will love.
Cosmetics and self-care items are always pretty inexpensive, and everyone appreciates a bit of pampering! You can also opt for some accessories, such as a purse or hair clip, that can be easily found on a budget online.
If you have a creative talent, you could also make your own gifts! You could make some art for each of your bridesmaids, crochet them a beautiful cushion, or even write them a song!
DIY gifts are always meaningful, especially when you take the time to make them perfect.
Writing A Thank You Card
When writing your thank you cards to your bridesmaids, there are a few things you can do to make them more thoughtful:
Handwrite your cards. This is a simple but meaningful way to show your appreciation. The fact that you've taken the time to write the card yourself will make them feel like they really helped make your day special.
Make it personal for each bridesmaid. There's nothing memorable about writing the same thing for each girl. You want to make them feel individually appreciated, so customizing each thank you card with anecdotes, memories, and funny moments from the day for each bridesmaid will add that personal touch.
Add some pictures. Whether it's a group picture of all the bridesmaids, or a picture of just the two of you, a photo with the thank you card makes it that bit more personal.
If you're struggling to come up with exactly what you should write on your thank you cards, start with a meaningful "thank you for being my bridesmaid" quote and just go from there! Here are a few you could use:
"Thank you from the bottom of my heart for every little thing you did to make my wedding a perfect one."
"Thank you for being my rock on my big day. I can't wait to return the favor!"
"It means the world to me that you were by my side when I married the love of my life. Thank you for being the perfect bridesmaid."
"I count my blessings every day that I'm lucky enough to call you my friend. I am honored to have called you my bridesmaid too."
Frequently Asked Questions
How Much Should I Spend On Bridesmaid Gifts?
The answer to this question really depends on your budget and how much your bridesmaids have done for your wedding, including how much they've spent and how much time they've taken out of their lives to help you with your wedding.
If you've asked a lot of your bridesmaids, then you should definitely try to spend a decent amount on their gifts. If they've paid for their own bridesmaid dresses and you give them something that's less than $20, it's not the most appreciative gesture.
If you don't have a huge budget and you've done what you can to keep them from spending too much of their own money, a cheaper gift is perfectly fine.
As long as the gift is meaningful, anything you give them as a thank you should be appropriate.
Should I Give My Maid Of Honor A Different Gift?
If you feel that your maid of honor has gone above and beyond for your wedding day, then there's no problem with giving her something a little bit more special.
However, with your bridesmaids, it's important to be consistent and give gifts of equal value to avoid any unnecessary upset.
When Should I Give My Bridesmaid Gifts?
When you give your bridesmaids gifts is entirely up to you. Many couples prefer giving gifts the night before the wedding, during the morning festivities, or during the speeches to express their gratitude in front of the guests.
Final Thoughts
Your bridesmaids are an important part of your wedding day, so it only makes sense to give them a piece of the joy that they've given you. With this guide, you'll be able to thank them for everything they've done with a gift that they'll treasure forever.

Latest posts by Lisa Plaitt
(see all)