Bridal showers are a popular way to celebrate the bride's upcoming nuptials, and traditionally take the form of a small get-together that features the brides, the female members of the bridal party, and close friends and family.
In recent years, a range of circumstances and changing situations have seen the traditional bridal shower shift away from a classically female-oriented affair to a more inclusive gathering for both men and women, and many couples are now opting for a co-ed couples shower, allowing them to invite their male guests as well as their female ones, and share their excitement with a wider group – and with each other.
We have taken a closer look at the concept of couples showers, and put together the top tips and tricks that you need to know to ensure that you are inspired for your event – read on for our ultimate guide to throwing a perfect couples shower in no time!
Themed Couples Showers – A New Twist On An Old Tradition
While some couples still choose to host separate bridal showers for each sex, others opt to combine the two events into one large celebration, which is known as a "couples shower".
This can be a great option if you want your guests to feel included and welcome, but don't necessarily want to spend too much money or effort on organizing two separate parties.
If you decide to go down this route, it's important to remember that not all couples will enjoy the same things, so make sure that you cater to everyone's tastes and preferences when planning your theme.
You could use a color scheme that reflects your relationship, such as pink and purple for a couple who loves to dress up and wear makeup, or black and white for a couple who prefers to keep things simple and casual.
What Is A Couples Shower?
As we mentioned, a couples shower is essentially a combination of a bridal shower and a groom's get-together and is held before the wedding has been celebrated.
It is usually hosted by the groom's parents, friends, or siblings and involves inviting close friends and relatives to celebrate the happy couple and get excited for the big day.
Hosting a couples shower, as opposed to a different shower for each sex, offers a number of benefits, and these include:
Celebrate With Mutual Friends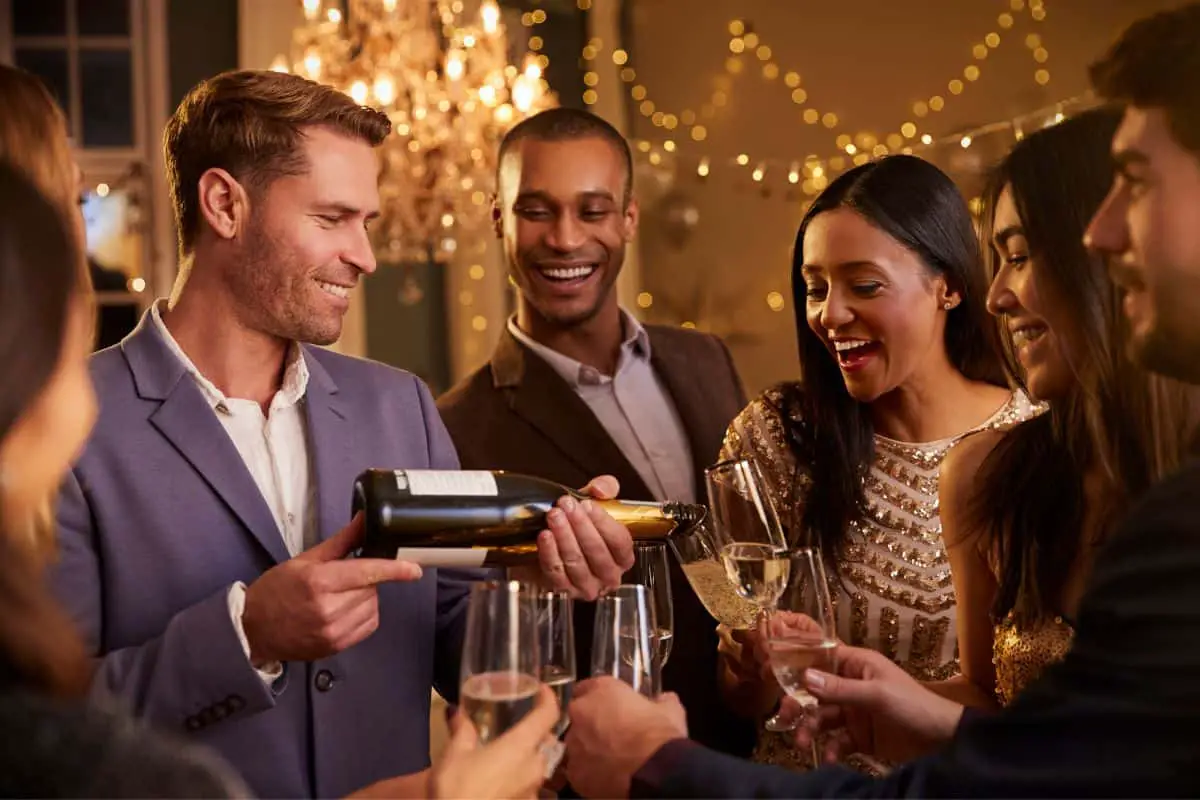 In some cases, a couple may share their friend groups, and a combined shower is therefore a good way to celebrate with everyone close to both partners, a lot of fun, and a great way to show off your new life together.
Save Money On Supplies And Decorations
A couples shower allows you to save money on gifts and decorations because you only need to buy one set of items for your party. If you plan to give out personalized favors, you can also do this once instead of twice.
Create An Inclusive Atmosphere
By combining the two events into one, you create an atmosphere where everyone feels welcomed and included.
This means that you won't have to worry about whether any particular guest might feel left out, and you can focus on celebrating your love story rather than worrying about how the party will turn out.
How To Throw A Perfect Couples Shower?
Now that we know why these showers can be so important, let's take a closer look at the key elements you will need to include and consider to ensure that your shower is remembered for all the right reasons.
Know Why You Are Throwing The Shower
Before you start thinking about what kind of theme you would like to use for your couple's shower, think carefully about why you are hosting the event. What does your relationship mean to you?
Do you want to celebrate your love for each other, or just wish to thank your friends (see also: 100+ Funny Anniversary Wishes To Make Your Friends Laughand family for being there for you throughout your journey?
By taking a few minutes to consider the motivations and intentions behind your shower, you will be able to ensure that it is exactly what you want it to be, and ensure that your love and upcoming marriage are at the center of your celebrations.
Choose Your Color Theme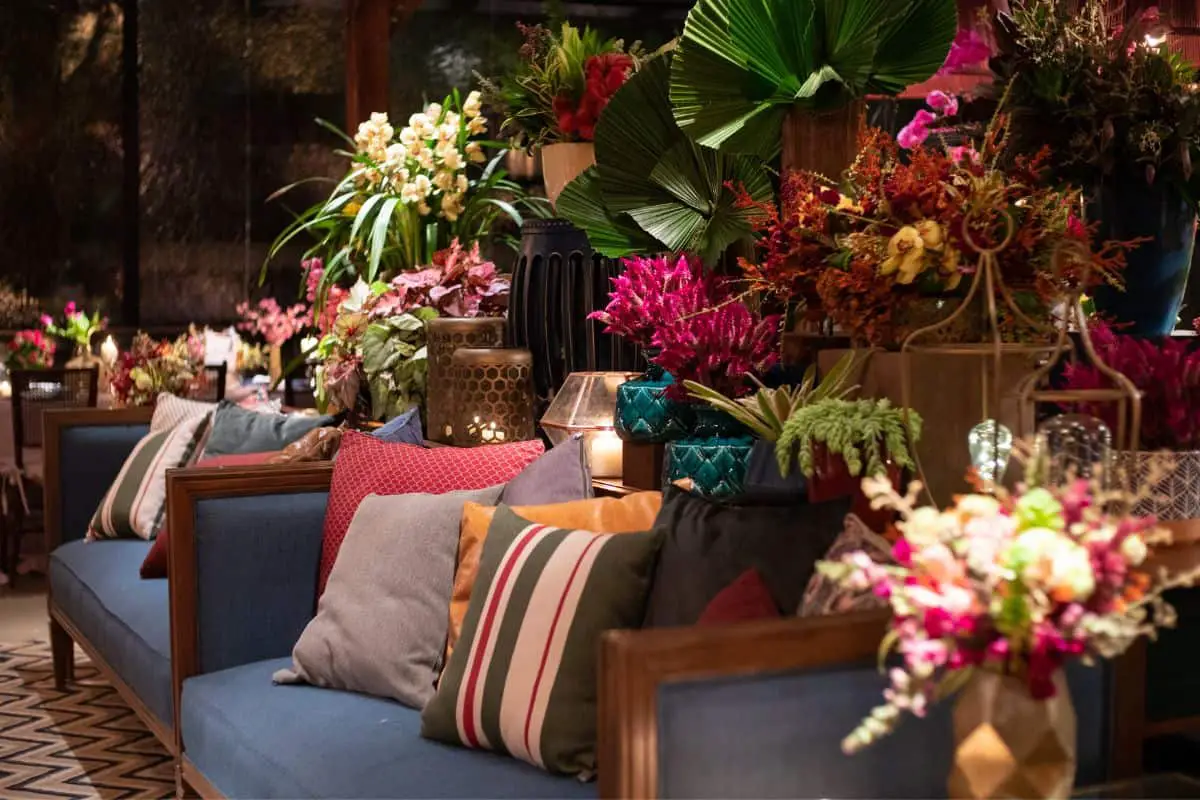 Once you know why you are throwing the shower, you should then think about choosing a color theme that matches those reasons.
There are many ways in which you can incorporate your relationship into your theme, including using colors that reflect your bond or even creating a special gift for each other.
It is also a good idea to match the colors for your shower to those you plan to use for your wedding (see also: How To Plan A Wedding In 6 Months)- this is a chance to extend the celebrations and get everyone in the wedding mood. Some great color palettes for a couple's shower could include:
Romantic
A romantic theme is a perfect option for a couple's shower, as it focuses on the relationship between the bride and groom.
You could choose a color palette that includes shades of red, orange, yellow, and gold, and use flowers, candles, and other accessories that match the colors.
A romantic theme is also ideal if you want to make sure that all guests feel welcome and included, as it creates a sense of unity among the group.
Classic
If you prefer something more traditional, a classic theme is a good choice.
Classic showers often involve a calm, simple white or gray color scheme, but you can still add touches of color such as pink, blue, green, and purple according to the colors that will be prevalent in your wedding.
You can also opt for a classic theme if you want to emphasize your commitment to one another by having a wedding ceremony and reception at the same location.
Classic wedding showers often feature traditional elements such as candles, flowers, and food in more traditional styles.
Modern
If you want to go with a modern theme, you can choose from a variety of options. Modern weddings tend to be colorful, so you can use bright hues such as turquoise, lime green, and hot pink to bring a fresh look to your shower.
You can also play around with different textures, patterns, and shapes to create a unique look.
Choose Your Guest List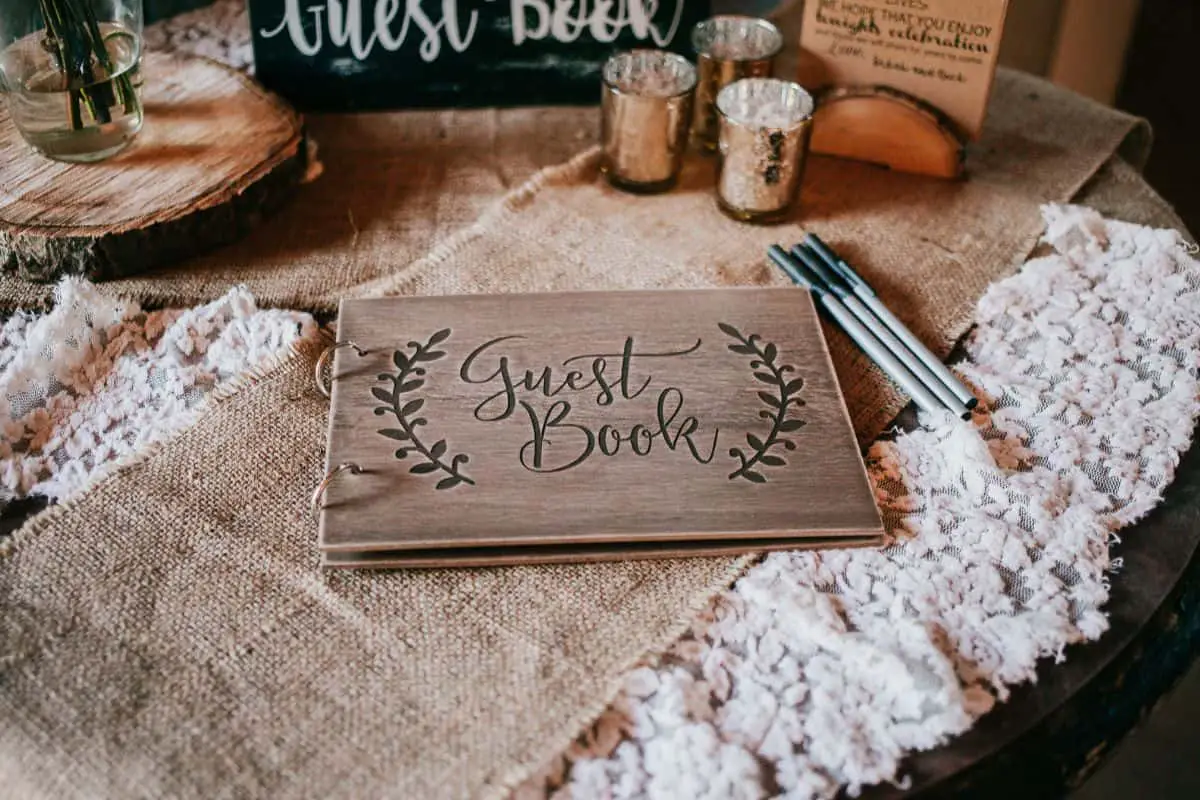 One of the most important elements of your shower is of course deciding on the guest list! The guest list for a couples shower will likely be a little larger than a single-sex shower, as you will both have "must-haves" who you need to include.
The first thing you need to do when planning your guest list is deciding how many people you want to invite, and this may be determined by the space you have available.
If you plan on inviting close friends and relatives, you may not need to worry too much about numbers, particularly if you are planning to just have a shower at home.
However, if you're looking to throw a big bash, you will need to give things a little extra thought – a larger party may mean moving the venue or hiring an outside caterer.
Next, you'll want to determine whether you want to limit your guest list to only family members or include non-family members as well.
This decision will depend on several factors, including your relationship with the person(s), their relationship with you, and your budget.
Ultimately, your couples shower is a chance to celebrate your new life together, so make sure that those you invite offer love, warmth, and positivity, and don't forget to ask them what they would like to see at the event!
Decide On The Location
Once you've decided on the number of guests you want to invite, you should start thinking about where you want to hold the shower.
There are plenty of great locations to host a couple's shower, from a friend's house to a local park, and everything in between.
A couple's shower is a special occasion, so you might consider holding it at a restaurant or bar instead of at home. You could even rent out a room at a hotel or resort for the day.
Pick A Theme
If you are the kind of couple who enjoy themed events, there is no reason why you shouldn't extend this love to your shower; this can be a great way to add a little fun and inject your own personality, and you can share your interests with your guests and loved ones.
Some popular themes for couples showers may include:
Movie Magic
If you are a couple with a joint favorite movie, or simply a fan of all things motion picture, then why not opt for a movie-style theme for your shower?
This theme is perfect for any movie buff, and you can make adjustments depending on the nature of your favorite movie; opt for a general movie theme with popcorn, projectors, vintage invitations and programs, and movie-themed games, or go all out and recreate a specific type of movie that you both love.
Not only does this allow you to share your passion with your partner, but it also offers a unique twist for your guests, and helps your shower really stand out.
Sports Fanatics
If you are a sports fan, then why not create a sports-themed couples shower? Sports are a great way to bond with others, and having a couples shower centered around one of your passions is a wonderful way to bring everyone closer together
Perhaps you had your first date at a particular match, got caught on the "Kiss-O-Gram" at the perfect moment, or simply love nothing more than kicking back and watching the game together?
You can choose to have a football, baseball, basketball, or hockey theme, or even combine two teams into one, such as a football/basketball team if you have differing interests.
You can use sports-related items such as jerseys, hats, posters, and tickets to help set the scene, and you can also incorporate some of your favorite players into the design of your invitation.
Foodies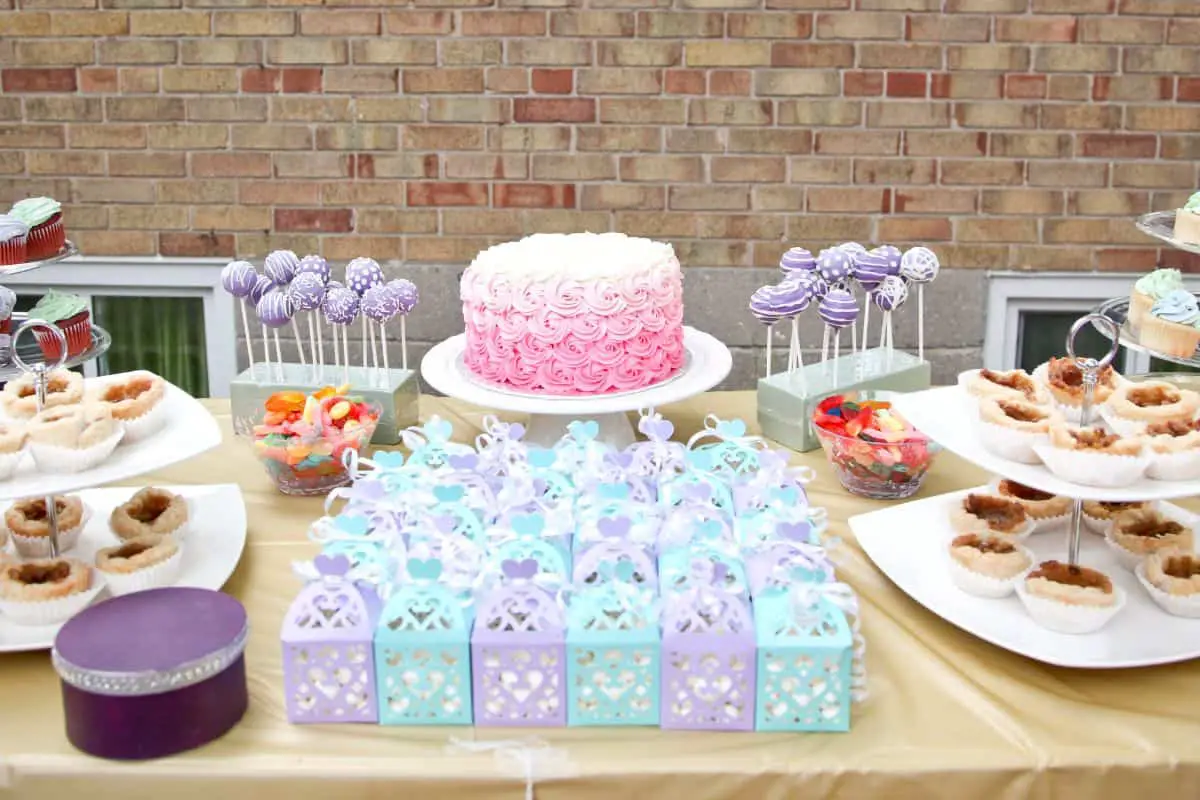 If you and your betrothed are foodies, then why not create an edible couples shower?
Food is another great way to connect with others, and creating a couples shower based around food will allow you to show off your culinary skills while allowing your guests to sample delicious dishes and desserts.
There are many ways to do this, including cooking up a feast yourself, hiring a caterer, or inviting friends over to cook and bake for you in a "pot-luck" style event.
Transform your home into a fancy restaurant from the evening, or get creative and create a "Foods of the World " vibe which combines a whole host of tasty treats.
The possibilities are endless when it comes to food, so feel free to get creative and come up with something unique!
Music Lovers
If music is the key interest that brought you and your loved one together, then why not incorporate this into your couples shower with a musical theme?
Music has been proven time and again to be a powerful force for bonding, and if you want to take advantage of this power, then why not invite your guests to join you for a night of dancing and singing?
This can be done in several different ways, including holding a karaoke party, playing a live band, or even getting your guests involved by asking them to sing along to songs they know.
This is a fun idea for a key couples shower and allows you to enjoy your favorite tunes with your loved ones.
Vintage Glamor
A fan of old Hollywood glamor? Then why not create your own couples shower inspired by the golden age of film?
You could hold a vintage-themed couples shower, where you dress up in period costumes, or you could opt for a retro-inspired theme, where you decorate your venue in a glamorous fashion.
You can add a touch of class to your couples showers by using props that evoke the era, such as vintage dresses, hats, jewelry, makeup, and hairstyles, and organize a costume party to encourage your guests to really dress in your best!
Don't forget to include a photo booth, where you can pose for pictures in front of a backdrop that evokes the look of the past and capture wonderful memories of your evening.
Choose Your Menu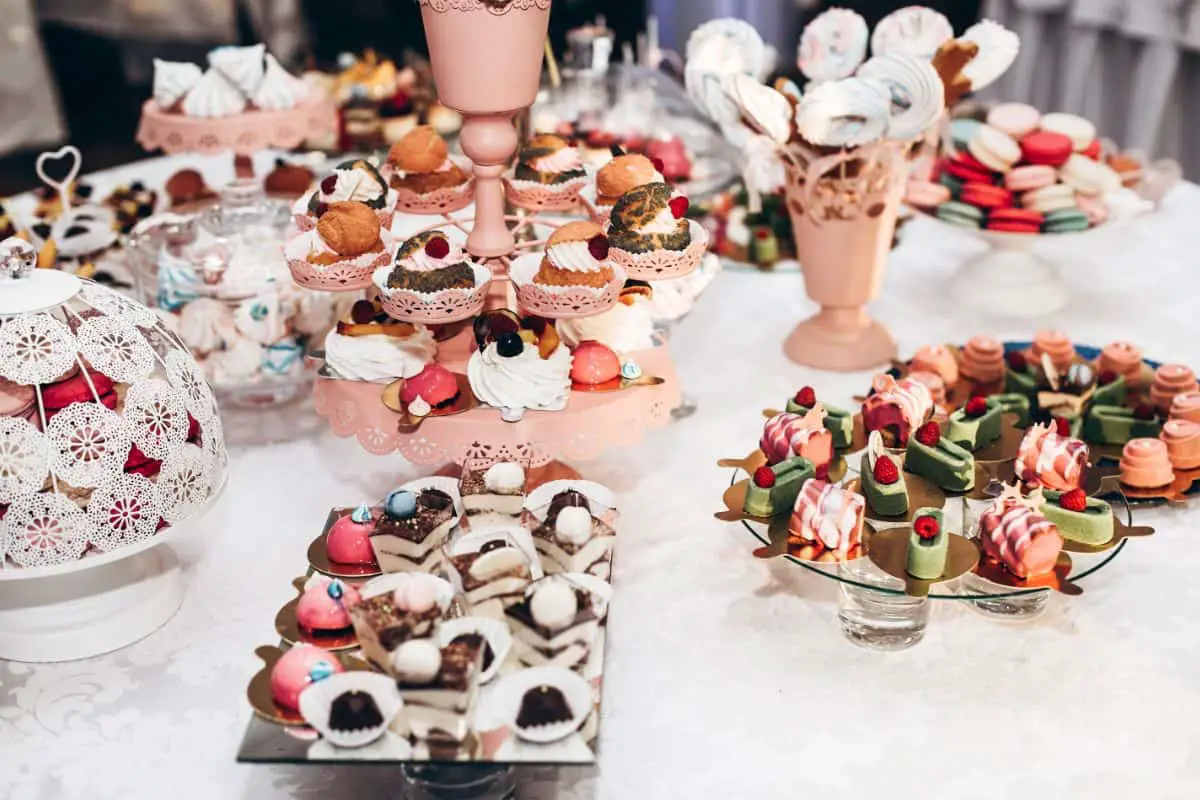 Food is a key element of any party, and your bridal or couples shower is no exception. Your menu should reflect the theme of your couple's shower, and there are plenty of options available.
You can go all out and serve a five-course meal, or you can stick to a more modest menu, such as finger foods, drinks, appetizers, dessert, and coffee.
Whatever you choose, make sure that you have enough variety on offer to satisfy everyone's tastes. There are two main options for catering your menu: a sit-down meal, or a buffet.
Sit Down Meal
A sit-down meal is usually held at a table and includes everything from appetizers, salads, soups, mains, sides, desserts, and beverages.
This option is ideal for larger parties, but it does require a lot of preparation, and you'll need to plan ahead to ensure that you have enough food on hand, or organize external caterers to help your evening run smoothly.
Buffet Style Catering
A buffet-style wedding shower is perfect for smaller groups and doesn't require much effort on your part. Simply set up a large table, and let your guests help themselves to whatever they like.
The only downside to this type of catering is that you will need to prepare your food (see also: DIY Wedding Food: A Self Catering Guide)beforehand, which means that you will need to do some shopping before your event.
However, this isn't too difficult, and you can easily find recipes online that will allow you to cook most of your dishes in advance.
If you are planning on serving a buffet, ensure that you have enough seating space, and don't forget to provide plenty of napkins and plates.
Choose Some Activities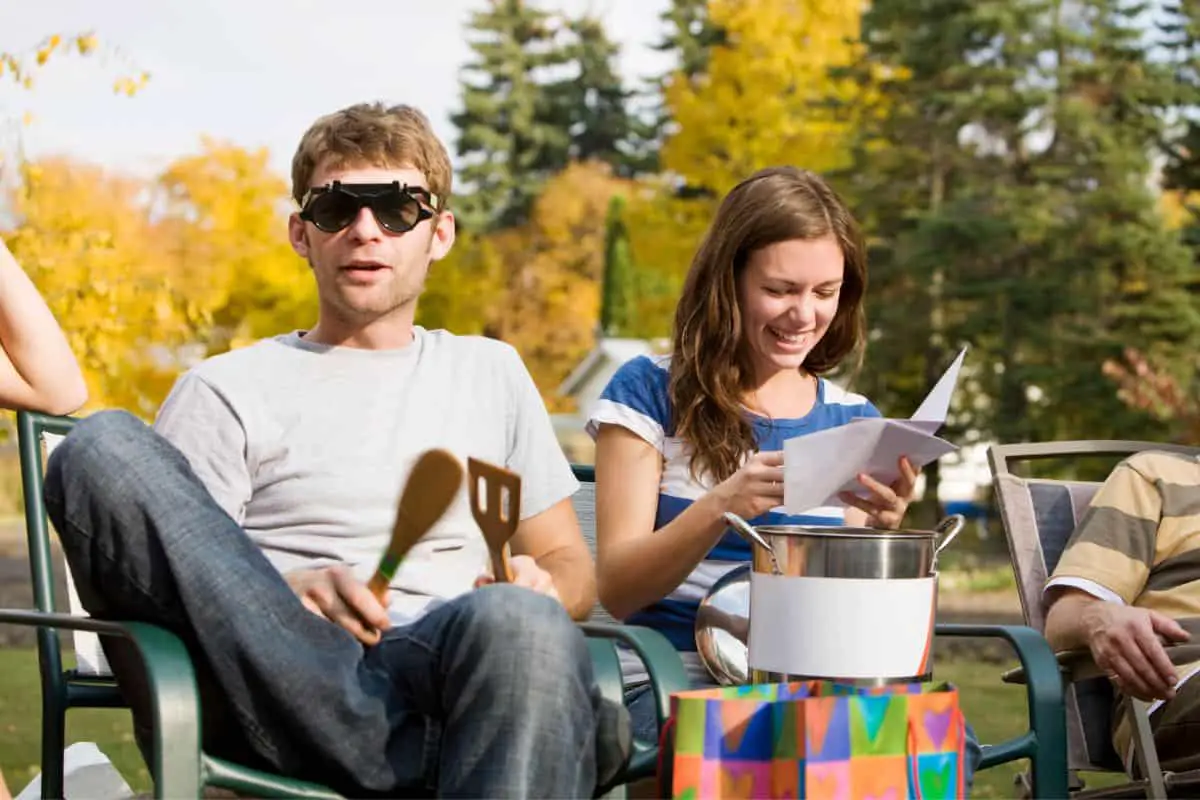 Your couples shower is an opportunity to celebrate your relationship with your friends and family, so why not use it to get to know each other better?
There are many activities that you can arrange for your guests, including games, quizzes, prizes, and competitions.
Games
One of the easiest ways to keep your guests entertained is to play a game, and these can range from traditional board games to trivia challenges, to card games, depending on the dynamics of your group and your preferences as a couple.
Quizzes
If you want to test your knowledge, how about a quiz?
This can be something generic to fit your themes, or more specifically focused on the happy couple – how about a "Guess Who" style quiz, or a "Get To Know You Both" questionnaire – you may be surprised how much your friends know about you!
Competitions
Another way to entertain your guests is to hold a competition. You can ask them to compete against one another in a sport, or simply pick a topic and see who can come up with the best answer.
You could also give away prizes to those who complete tasks or win trophies for their efforts. Make sure that you have a prize list ready, and that you have enough prizes to go around.
Final Thoughts
Your couples shower is a great time to show off your new life together and to share your love with your closest friends and family.
Ultimately, the details will depend on you and your partner – this is an event that is all about you and your love, so make sure you plan the bash that you are dreaming of.

Latest posts by Jodie Messines
(see all)