The popularity of backyard barbecues has grown over the years – but have you ever considered having a BBQ for your wedding reception?
This is an option that has seen a rise in popularity and it can be a great way to celebrate your special day with friends and family.
An "I Do" BBQ can be a great way to celebrate your special day with those close to you, and is the ideal option for couples who are looking for something a little more low-key than the traditional wedding ceremony.
It's also a great idea if you want to save money on catering costs as in many cases, there will be no need for caterers!
To help. We have put together all you need to know to create your own BBQ wedding reception, including how to plan a menu, what equipment you'll need, and where to find suppliers.
How To Plan A BBQ Wedding Reception?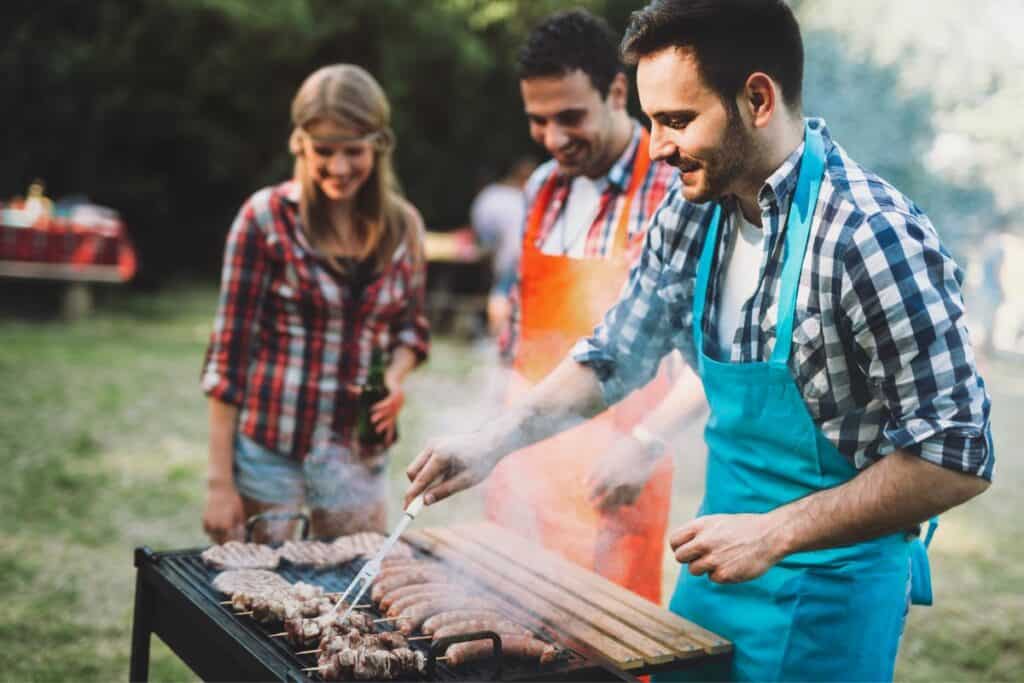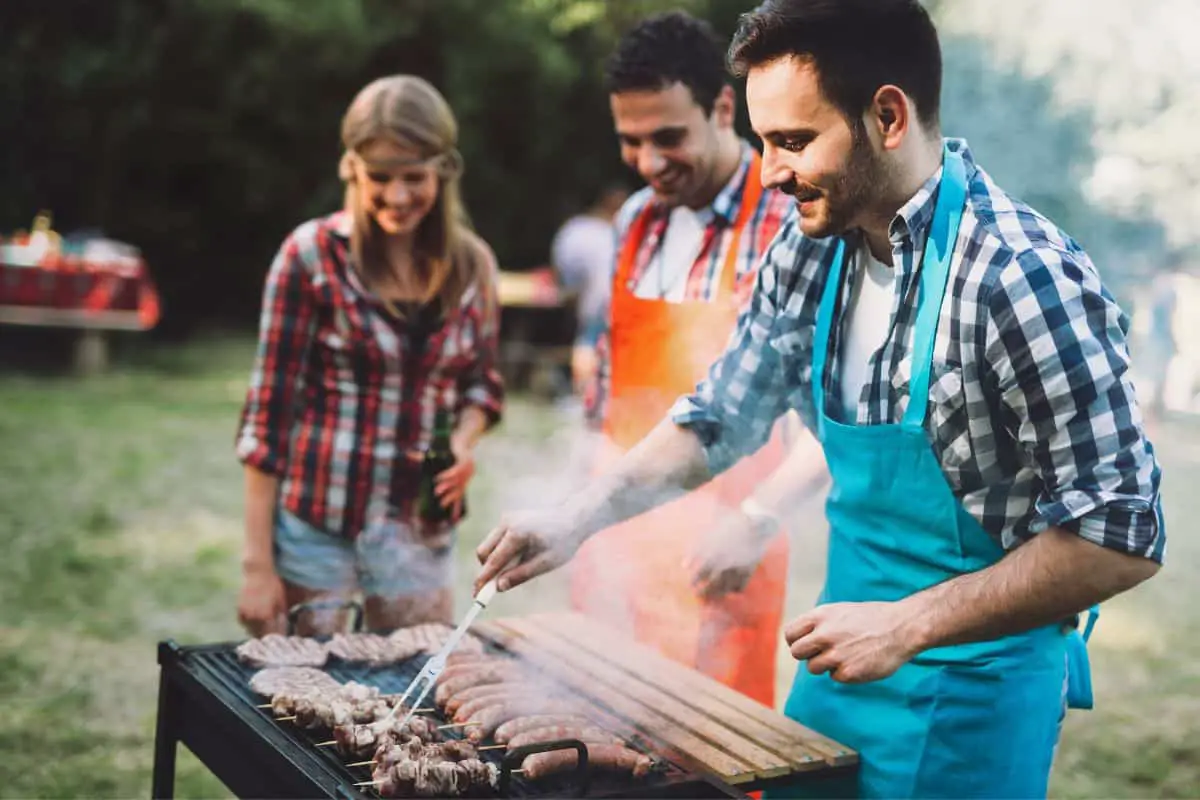 Planning a BBQ wedding reception doesn't have to be difficult. There are many things to consider when planning this type of event, so here are some tips to get you started.
Choose A Location
The first step is to decide where you would like to hold your BBQ wedding reception. The most common option tends to be in your own backyard, and if you have the space and facilities, this can be a good choice.
However, if you don't have enough room then look at other options such as a park, local sports ground or even hotel grounds.
It is important to ensure that you do plenty of research in advance, and get any licenses or permits secured before holding your event – this can vary from location to location.
Decide On Your Menu
Once you've decided on a location, you'll need to start thinking about what food you'd like to serve during your BBQ wedding reception. You may choose to serve hot dogs, burgers, sausages, chicken wings, ribs, kebabs, or anything else that takes your fancy.
If you're not sure what foods you should include, why not ask your guests what they would like to see on the menu? We will take a closer look at some top recommendations in just a moment.
Think About Entertainment
Entertainment is a key element of any wedding reception, so make sure you decide on a DJ or band to play music throughout the evening. They can provide entertainment for hours, and will keep everyone entertained until the end of the night.
Consider Catering
Though a BBQ reception is a low-key event compared to a full-blown wedding, it does still require catering. You can choose to take a totally DIY approach or hire a professional caterer to cater to you.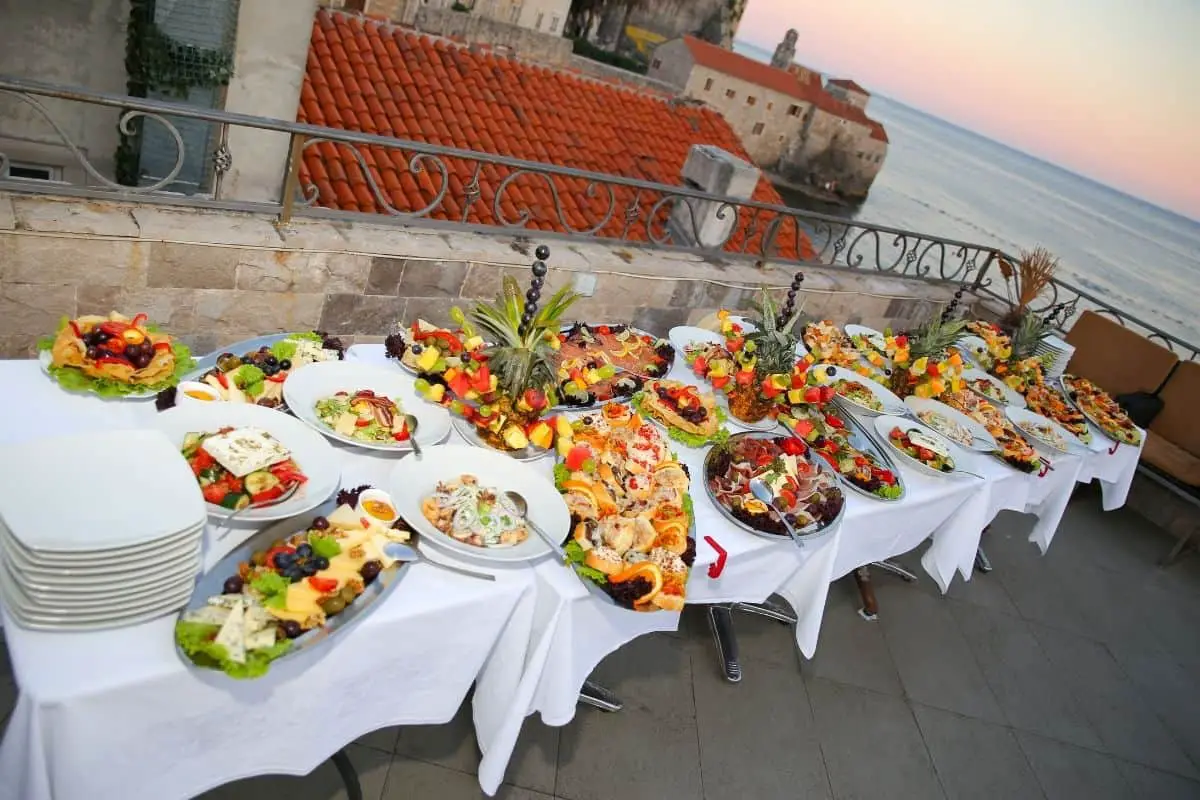 If you opt for the latter, it is a good idea to do a little research before making your final choice; you can ask for recommendations, read reviews and check out their websites to find the perfect fit for your reception.
If you are going to host your own BBQ wedding reception then you will need to source all of the following items:
Gather Supplies
You will need to gather supplies for your BBQ wedding reception, which include:
Tables & Chairs
Though BBQ receptions are a little more relaxed, you will still need to ensure that you have enough tables and chairs for all your guests.
A less expensive option is to hire them from a catering company or restaurant – this is also usually a more convenient option, as the company will typically deliver everything to your venue.
Bar Equipment
A bar is essential for serving drinks during your BBQ wedding reception, so you will need to purchase or hire one if you are not planning on outsourcing this element.
This could be a simple table with a couple of taps attached, but you can also go for something more elaborate.
Lighting
Lighting is another important aspect of any party, and you need to ensure that the space around your BBQ reception is carefully lit for both safety and romance; why not try using candles, lanterns, or string lights to create a romantic atmosphere?
Music System
Music is an integral part of any wedding, and you will need to ensure that you buy a sound system that will work well for your BBQ wedding reception. There are many different types available, ranging from small portable systems to large PA systems.
Decor
Decorations are a key element of a wedding reception, and the same applies to BBQ weddings.
Think about how you want your reception to look, and whether you want to use balloons, bunting, streamers, banners, or other decorations to bring the space to life and capture that romantic wedding feel.
Choose A Theme
Think about what kind of theme you would like to see at your BBQ wedding reception. For example, you might choose a country theme, such as a British barbecue, or a beach theme, such as a Caribbean BBQ.
Or maybe you would prefer a modern twist, such as a BBQ-themed wedding reception.
Choosing a theme makes it easier to plan the rest of your wedding reception because you know exactly what type of food to serve, how to decorate the tables and chairs, and what kind of décor to use. It's also a great way to get creative!
Planning Your Budget
The cost of hosting a BBQ wedding reception depends on several factors, including the number of people attending, the size of your venue, and the amount of time you spend preparing for the event.
However, there are some general costs associated with hosting a BBQ wedding reception, which include:
Catering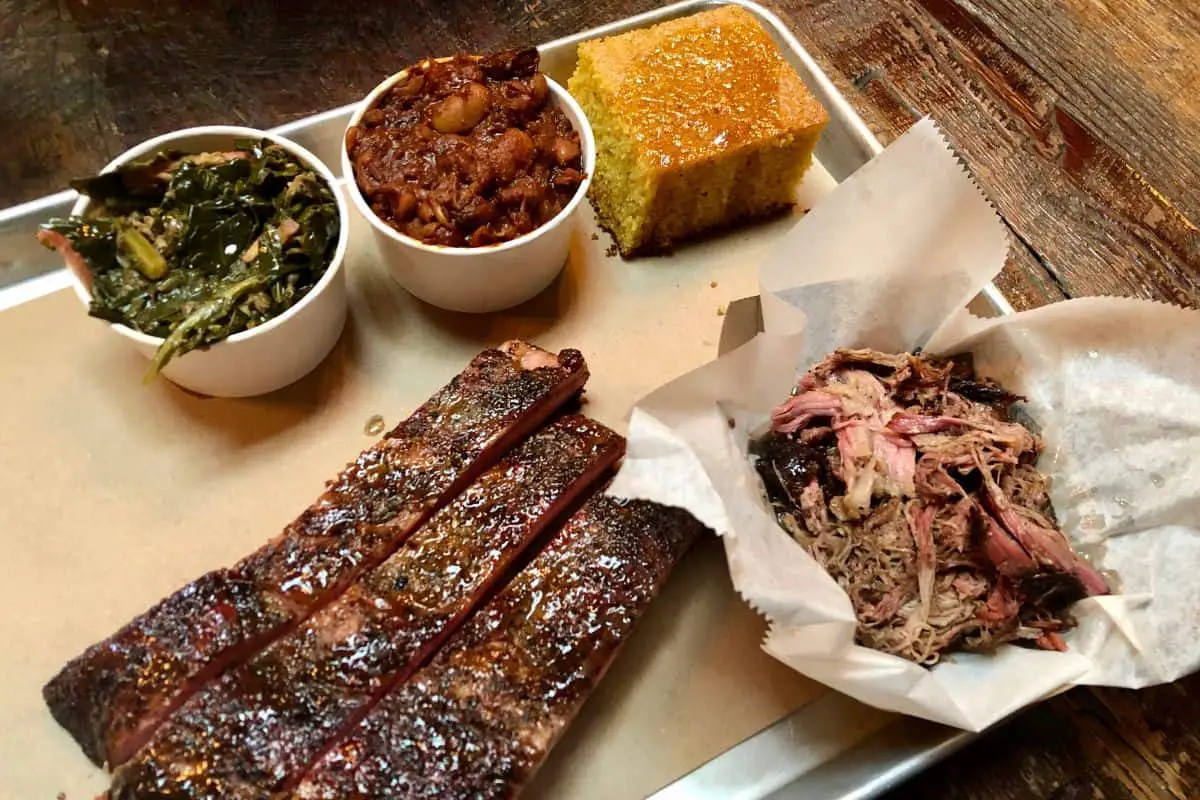 Catering is likely to be your biggest expense when organizing your BBQ wedding reception, as you will need to provide food for everyone who attends.
Depending on the size of your venue and the number of guests, you may need to order in bulk, or pay for a caterer to come to your location. You should budget accordingly.
Your final cost will depend on the type of food you decide to serve, but you should also consider the cost of providing drinks for your guests.
We recommend that you ask your caterers for advice on the best options for serving alcohol during your BBQ wedding reception.
Venue Rental
If you are holding your BBQ wedding reception at a place other than your home, then you will probably need to rent out a room or hall for the day.
The price of renting a venue varies depending on the size of the room, as well as the length of time you have booked.
Entertainment
As we mentioned, every wedding needs entertainment, and if you are planning on hiring external entertainment for your BBQ wedding reception, you will need to factor in the cost of hiring musicians, DJs, and performers.
Photography
You will need to consider the cost of hiring professional photographers to take photos of your wedding celebration, as well as the cost of printing them.
Flowers
Flowers are always a popular choice for wedding celebrations, so if you are planning a BBQ wedding reception, you can expect to spend money on flowers.
Alcohol
Depending on where you hold your BBQ wedding reception, alcohol may be included in the catering bill. If this is the case, you will need to budget for the cost of alcoholic drinks.
It is also a nice idea to include a variety of other beverages for your non-alcoholic guests, and we will touch on this in the next section.
Decoration
Finally, you will need to think about decoration. This could include tableware, candles, balloons, bunting, flags, and more. As with any wedding reception, you can create a unique atmosphere by choosing different types of décor.
Menu Ideas For Your BBQ Wedding Reception
There are many ways to go about planning your menu for your BBQ wedding reception (see also: Cheap Wedding Menu Ideas For Your Reception). Here are just a few ideas to help inspire you: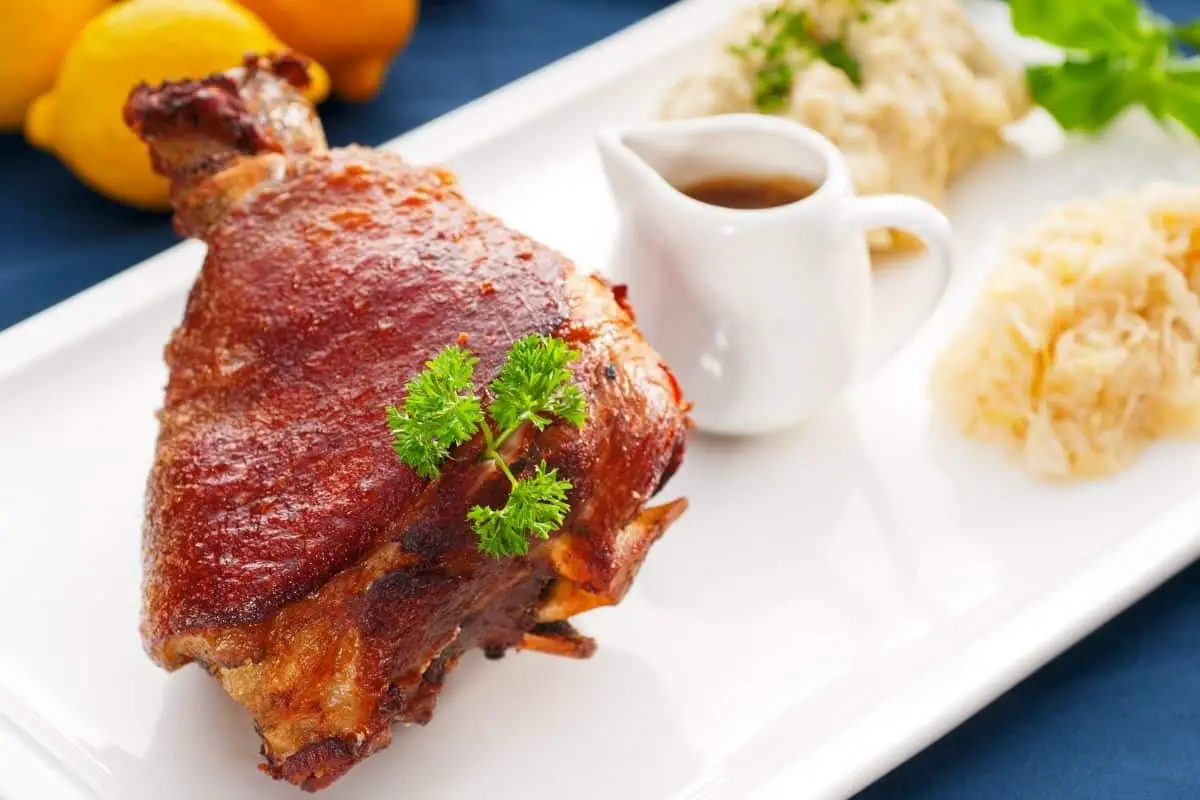 Bride And Groom Buffalo Chicken Wings
These tasty chicken wings are perfect for a barbecue wedding reception. They are easy to make and they taste delicious served hot or cold.
To make them, simply marinate the chicken in a mixture of soy sauce, honey, garlic, and lemon juice. Then cook the wings in a grill pan over high heat until cooked through. Serve them with blue cheese dressing.
The Grooms Gourmet Burgers
Burgers are another great option for a BBQ-themed wedding reception. Make sure you choose lean ground beef for these burgers, as fatty meat won't work well on a griddle. Add some fresh vegetables such as lettuce, tomato, onion, and pickles.
You can also add a little extra touch of elegance and prestige to your burgers by including tasty brioche buns, garnishes, and a salad on the side – and why not name your burgers after elements of your big day, such as a "Bride Burger" and a "Groom Burger?"
Groomsmen Grilled Veg Skewers
It is important not to neglect your veggie guests, and a tasty selection of grilled vegetable skewers is the perfect option for a BBQ wedding.
You can use whatever vegetables you like – why not opt for veggies in the same color theme as your wedding for a cute touch?
Hey Honey Hot Dogs
Hot dogs are another BBQ essential, and there are plenty of ways that you can jazz up the classic American food. Try adding a slice of pineapple, a bit of mustard, and a dash of ketchup to give it a sweet twist.
You can also create your dogs with a variety of sausage types – try using spicy Italian sausages, classic bangers, or American-style frankfurters for something a little different.
Perfect Day Pizza
Pizza is another popular choice for a BBQ wedding reception, but if you want to impress your guests, then you should consider making your own pizza – this could even be something that you get the guests involved in, depending on the nature of your reception.
First Dance Fries
No BBQ buffet would be complete without fries, and you can offer guests a wide range of options when it comes to their favorite type of potato.
Why not try amazing loaded fries, complete with bacon bits, sour cream, cheddar cheese, and chives? Or perhaps you could try crispy classic French fries, guaranteed to go down a treat?
Say "I Do" Salad
Salads are always a good idea at any kind of party and are a welcome addition at a BBQ wedding reception because they will keep cool in the summer months.
Take time to include a couple of toppings that complement the main ingredient, such as tomatoes, cucumber, red onions, and feta cheese.
Throw together a large salad, and allow even to dig in as and when they choose. This way, everyone gets to enjoy a healthy portion of salad, while still being able to eat what they want from the rest of the spread.
Final Thoughts
A BBQ wedding reception is a fun and easy way to celebrate your special occasion, and our ultimate guide will ensure that you and your guests enjoy an amazing occasion that is memorable for all the right reasons – all that remains is to say "I do!"

Latest posts by Lisa Plaitt
(see all)