A wedding or engagement ring's metal has traditionally come down to choosing between sterling silver, white gold, rose gold, or pure yellow gold.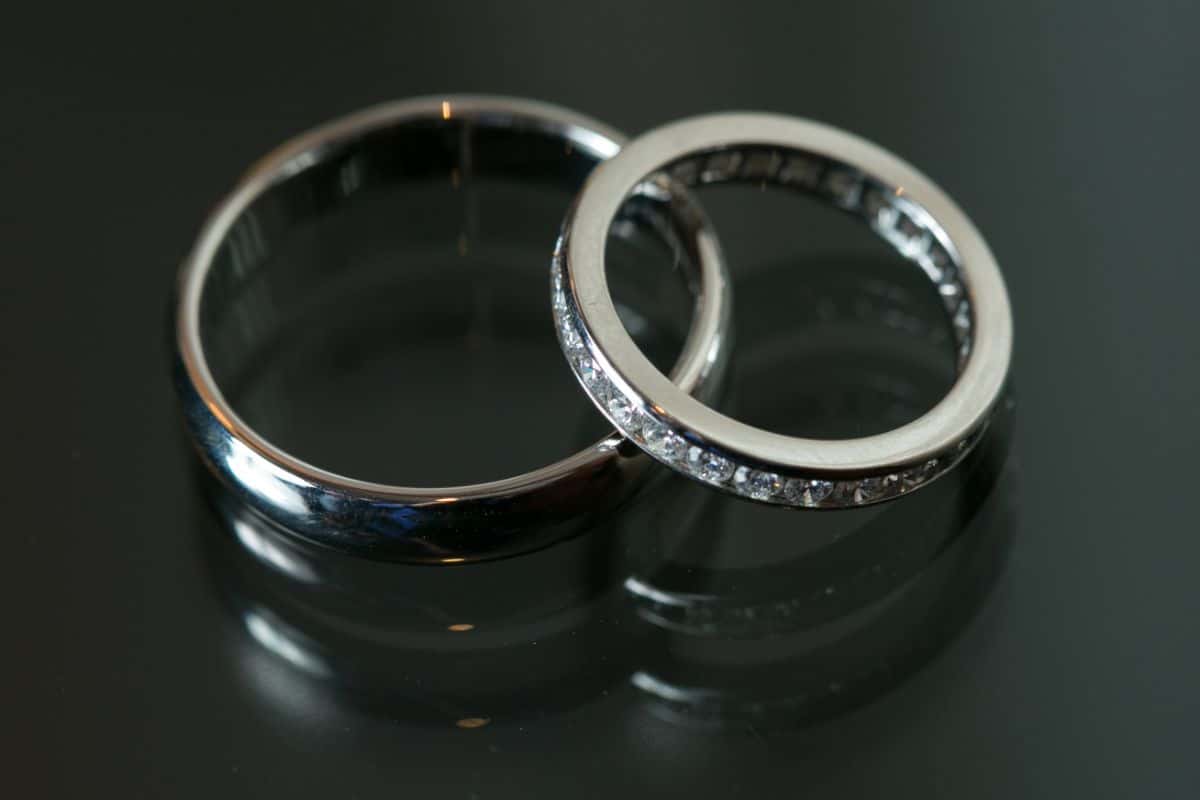 Alternative metals like titanium, platinum, and palladium are however becoming a greater and more important topic of discussion.
The most recent interest is between sterling silver and stainless steel.
If you love the way silver jewelry looks but are unsure which metal is ideal for you, this article is ideal for you.
We will answer all your wedding ring questions in this article.
While we also discover which is the better metal to go for, between sterling silver and stainless steel.
What Is Sterling Silver And Stainless Steel?
Before we get into anything, it is important to learn what each of these metals are.
This will help explain what makes them different from one another and have different characteristics to each other. 
Sterling Silver
The same as gold and platinum, sterling silver is a precious metal. Additionally, it is an alloy metal, which implies that it is a blend of many metals.
Sterling silver is not 100 percent pure silver, despite what many people believe. Only 92.5% of it is pure silver; the remaining 7.5% is made up of other metals. 
Due to the fact that it improves strength and hardness, copper is frequently employed.
Since sterling silver is prone to tarnishing, it is occasionally alloyed with silicon, germanium, platinum, boron, zinc, and boron.
The usage of sterling silver dates back to medieval times and has a lengthy, rich history.
Sterling silver has also been used as money, cutlery, crockery, trays, mirrors, cigarette boxes, and other items in addition to jewelry.
Even surgical, medicinal, and musical instruments are made using it.
Stainless Steel
The elements that make up stainless steel, a type of metal alloy, include silicon, aluminum, copper, carbon, nitrogen and chromium to name just a few.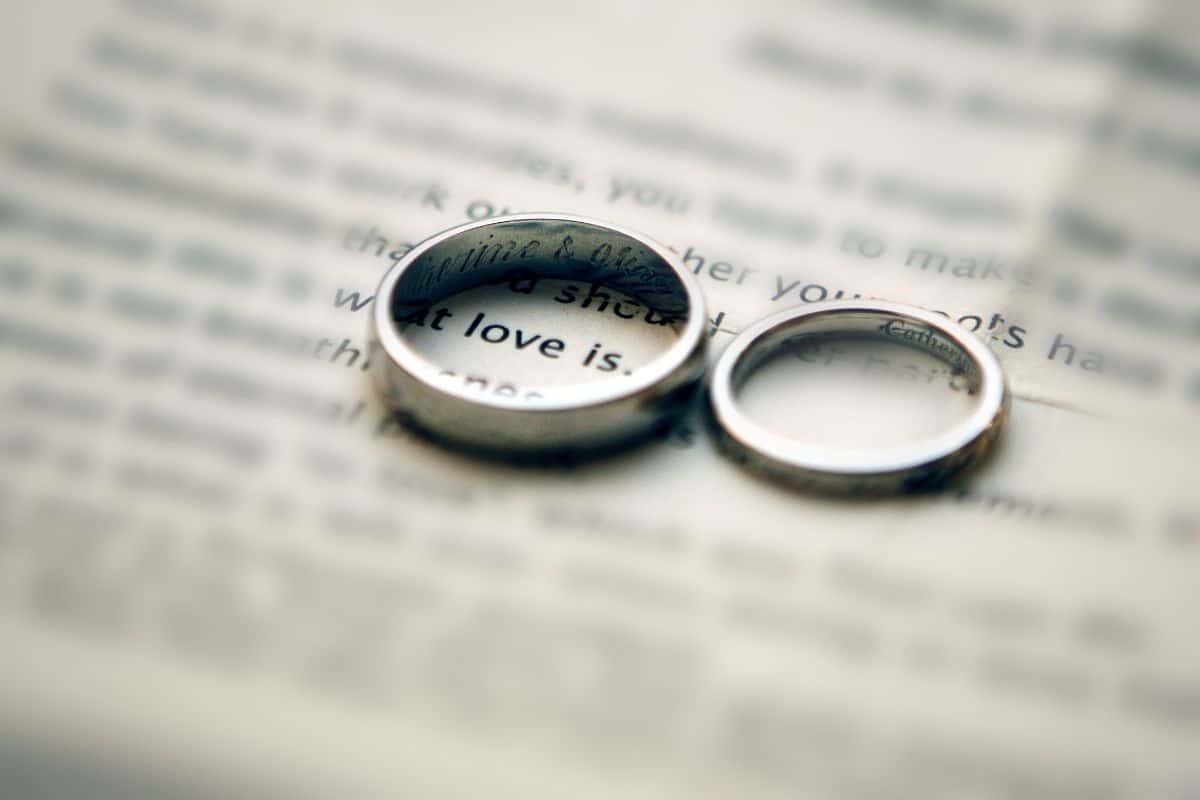 Be aware that not all stainless steel products exhibit these components in the same way.
Stainless steel will not stain, fade, or change color and is inherently rust-resistant and corrosion resistant.
Stainless steel was once referred to as rustless steel because it cannot rust.
Martensite,   austenite, and ferritin, among other varieties of stainless steel, are employed in a wide range of applications.
Compared to sterling silver, it is significantly more adaptable.
Surgical instruments, automobile parts, pipes, cookware appliances, cutlery, and construction items are just a few of the items that are made from stainless steel.
Alongside also jewelry. 
There are several finishes available for stainless steel, including matte, satin, brushed and mirror. It may also have a precious metal plating applied.
Main Differences Between Sterling Silver And Stainless Steel
Undoubtedly, stainless steel has established a reputation for itself, particularly in kitchen appliances.
Over the past ten years, stainless steel has drawn buyers in part because of its versatility and sleek, modern appearance.
It's interesting to note that, depending on prevailing trends, the popularity of sterling silver and stainless steel has fluctuated.
However, with some believing that, sterling silver rings are yet again growing in popularity.
With more couples choosing substitute materials like stainless steel, ring hunting is only getting more challenging.
While sterling silver requires special maintenance and can corrode. Stainless Steel smudges quickly, but is not susceptible to corrosion.
In the ring sector, stainless steel is uncommon, while sterling silver is extremely popular and offers a wide range of possibilities.
Furthermore, nickel may be present in stainless steel, although it usually isn't in sterling silver.
Sterling Silver Or Stainless Steel Rings – Which One Is Better?
You ought to have knowledge if you're attempting to decide between sterling silver and stainless steel jewelry.
The truth is, there are many very serious tradeoffs depending on the metal you choose, even though each has a distinct reputation.
When choosing the material for your ring, whether you choose silver jewelry or silver plating, we'll go over some of the most crucial elements you should take into account.
The choice is down to personal preference. However, it's best to go with all the facts before you make your decision. 
The Price Of Sterling Silver And Stainless Steel
Cost should not be the primary concern when it comes to your wedding rings, but it is always taken into account.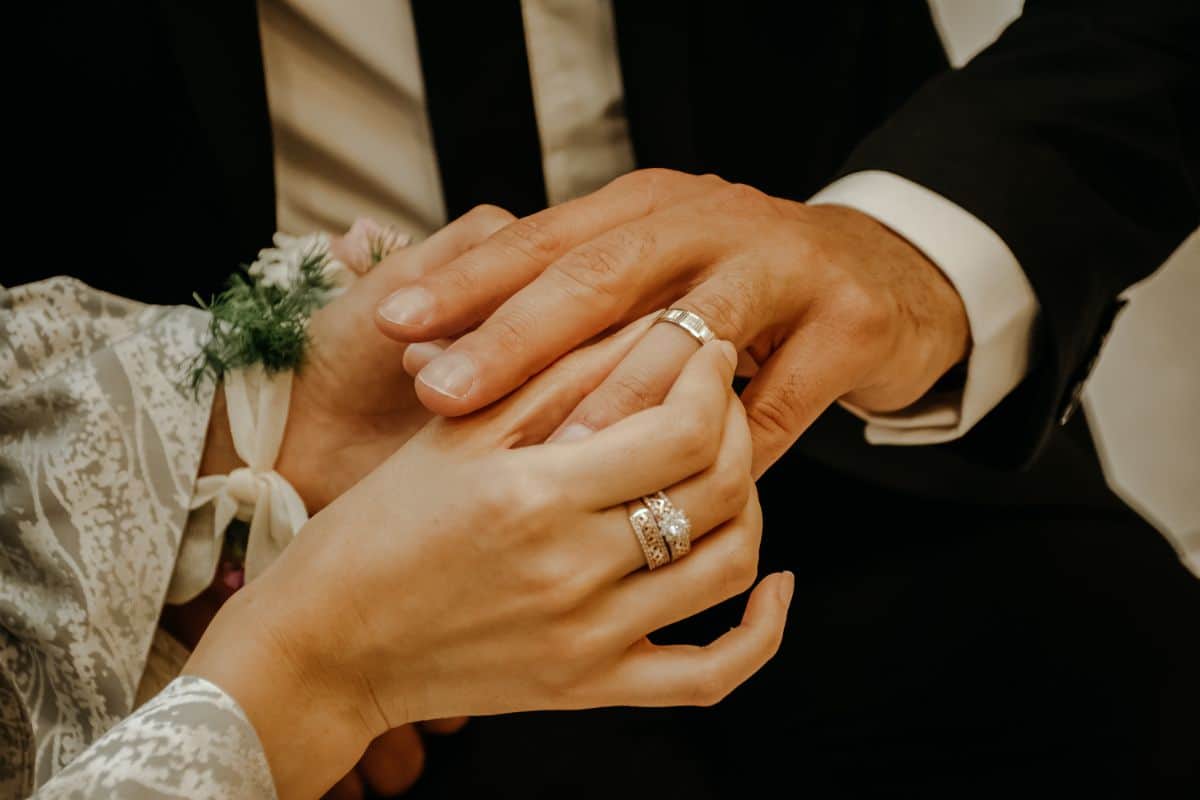 Remember that the ring's overall price is actually influenced by a variety of elements, including the ring's manufacturer, the ring's style, size, and the gemstone's type, cut, carat size, and clarity, among others. 
Due to this, even if you choose a more expensive metal, you might be able to save money by making savings elsewhere, therefore it's crucial to create a plan on what you want, and a budget to work around.
Stainless steel costs up to five times as much as industrial or galvanized steel. Starting at about three dollars per pound, the price of stainless steel increases.
Although, it isn't nearly as costly as some metals, though. In contrast, sterling silver is valued per ounce.
The price of sterling silver is eighteen dollars per ounce, or over $300 per pound. 
To put it another way, sterling silver is over a hundred times more expensive than stainless steel.
Although, it's crucial to remember that stainless steel prices might vary significantly according to quality.
Sterling Silver is considerably more expensive than stainless steel, though costs might vary widely.
If you would like to stretch your money, stainless steel and sterling silver are incomparable, at least in terms of initial cost.
Why Is Stainless Steel More Expensive?
The addition of various other alloys is what boosts the price of stainless steel in any industry.
In addition to that, due to this material being so difficult to work with, this also increases the price massively.
Especially when you compare the price of a stainless steel ring to a sterling silver ring, you will notice a huge difference in price.
Overall, the alloys to make the metal and the bending and shaping of the metal is what makes stainless a much more expensive material to choose. 
Which Metal Is Better If You Are Prone To Skin Irritation And Allergies?
For those people who are sensitive due to skin allergies. Choosing the right metal is important. 
Although it's usually a good idea to test ahead of time or at least be informed, you can't always tell what may irritate someone.
Many people can wear all types of metals. While, more sensitive people may discover that some metals are more likely to cause rashes and other skin discomfort.
For the majority of people, sterling silver is usually safe. The most frequently problematic metal is nickel, which should not be present in sterling silver that has been verified.
There are times when sterling silver isn't marked as such. 925, which denotes copper's inclusion. Overall, sterling silver may cause an allergic reaction, but it is quite unusual.
Another typically safe metal is stainless steel. The majority of jewelry that consists of stainless steel, is usually created using surgical stainless steel.
This type of stainless steel is also frequently nickel-free as well. On the other hand, it is important to check to see if any other alloys contain nickel.
It's doubtful that you'll react to stainless steel, the same as you shouldn't really react to sterling silver. 
It's crucial to remember that extremely inexpensive stainless steel can temporarily tint your finger green.
With that being said, very cheap stainless steel is never appropriate for an engagement or wedding ring in the first place.
Sterling silver and stainless steel are both largely free of allergens. However, some stainless steel alloys (often not used for rings) do include a small amount of nickel.
Hence, it is also worth checking what compliments make up the metal you are choosing, just in case. 
Maintaining Sterling Silver And Stainless Steel
It's crucial to be realistic with yourself on the amount of effort you'll put into maintaining your ring if you have a busy, active life.
While many jewelry stores provide free polishing and cleaning. The truth is that not everyone takes advantage of this service or frequently maintains their ring to ensure its longevity.
Stainless Steel
In some ways, maintaining stainless steel is not too tough. Regular washing can maintain its brightness, although stainless steel is naturally stain-resistant (just as the name suggests).
One of the key factors contributing to its popularity for kitchen equipment is its stain-resistance.
The appearance may be kept in good condition with a quick clean. However, smudges and watermarks are frequent. 
While not hazardous, you might need to perform moderate cleaning more frequently if you want it to appear its best.
You can solve the problem with a straightforward soap and water mixture. In addition to that, you don't have to be concerned with corrosion, when it comes to stainless steel. 
Even though cleaning may need to be done more regularly, you can do it yourself.
Sterling Silver
Sterling silver, in contrast to stainless steel, requires more careful maintenance since it can discolor throughout time.
Especially when the material is exposed to salty air or salts. With a jewelry cleaner, a soft cloth, and a sterling silver ring, you can give it a thorough cleaning at home.
Just make sure the ring is totally dry afterward. 
Discoloration may result from exposure to stronger chemicals or by leaving it moist. Another thing you ought to do is periodically have an expert polish it.
This is the best way to ensure the longevity of your ring. 
Compared to sterling silver, stainless steel requires less upkeep. Whereas both sterling steel and stainless steel can be kept in good condition with some ease.
It is obvious that sterling silver needs a little more attentive and regular maintenance.
Is Sterling Silver Or Stainless Steel More Durable?
Scratch resistance, chemical resistance, water resistance, temperature resistance, and hardness are a few things to think about when it comes to durability.
You should consider all of these factors, in order to choose a metal to be robust enough for your ring. Rather than focusing on just one factor.
Stainless Steel
Stainless steel is said to be fairly resilient. Water and stains cannot cause corrosion in stainless steel, since they are resistant to them.
It is regarded as scratch-resistant as well. A stainless steel ring is suitable for daily usage. Yet, it is not the ideal choice for tasks where you are exposed to chemicals. 
Since harsh or industrial chemicals can cause what is known as pitting corrosion.
If you work in a job that is exposed to lots of chemicals, think about wearing a silicone during these working hours instead of your silver ring. 
Denting is the other problem you could have. Compared to materials like tungsten carbide, stainless steel is not as strong or hard.
Despite the fact that stainless steel is an alloy, it can dent even if steel itself is rather durable.
Sterling Silver
Regarding durability, sterling silver also has its own drawbacks.
For starters, as we've already mentioned, sterling silver is susceptible to corrosion if exposed to harsh chemicals or if left damp. It is softer than stainless steel and can be dented.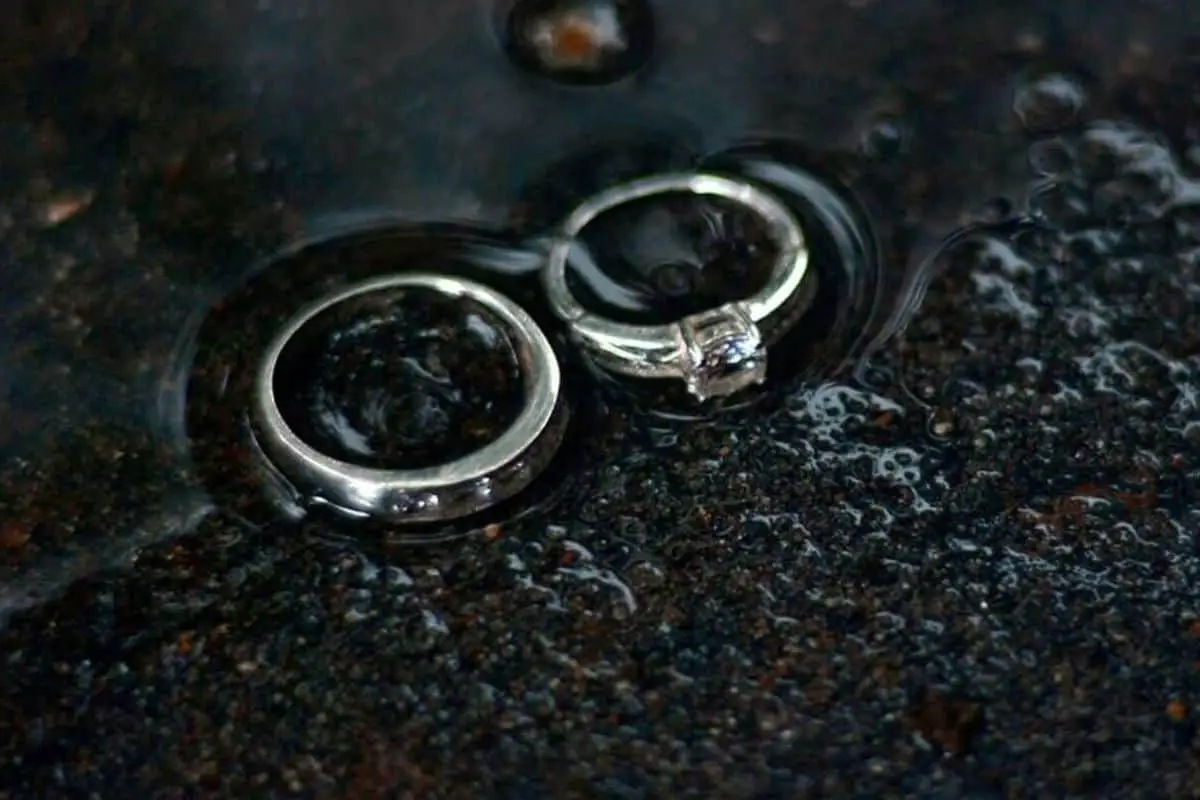 In fact, it can be dented more easily than stainless steel. Sterling silver is more scratch-prone than silver, while being a stronger metal.
Generally speaking, stainless steel is far more resilient than sterling silver. Of course, there are a wide range of factors that might affect how long-lasting your ring is.
Including your lifestyle, how well you care for it, and the purity grading of your chosen metal. 
For instance, a ring made of high-quality sterling silver could prove to be more durable than one made of low-quality stainless steel.
Even though it is known that stainless steel is generally more robust than sterling silver as it doesn't dent.
Differences In Appearance Between Sterling Silver And Stainless Steel
One of the most important considerations for customers looking for the ideal material for their engagement or wedding ring is looks, of course. So let's examine what sets these two apart.
At first glance, sterling silver and stainless steel appear similar.
Both have that appealing, smooth, and traditional silver appearance. The primary distinction is just how shiny they look in the light.
Stainless steel shines more flatly and slightly duller than sterling silver. While sterling silver in the light shines a lot brighter and sparkly.
The beauty of sterling silver is much more traditional. We use the word classically, since aesthetics are obviously a matter of personal opinion.
Sterling silver will give you the traditional brilliance you're looking for. Although stainless steel appears pretty comparable on the surface, it just cannot compete.
As a result, the distinction between the two can be made by noting that both sterling silver and stainless steel have a cool tone and sleek appeal that complements both contemporary and more conventional ring styles.
However, there are observable distinctions, primarily related to the aesthetic of shine and how light interacts with surfaces of the ring and metal. 
Is Sterling Silver Or Stainless Steel Better Value?
One metal is a superior choice for an engagement or wedding ring. When considering everything we've spoken about so far in terms of overall value, which may surprise many.
The value of stainless steel is higher. Although it lacks the timeless appearance of sterling silver, it is more affordable, robust, and useful.
If you do have a nickel allergy, it's crucial to choose an alloy that doesn't include nickel.
Sterling Silver is much easier to find for rings than stainless steel, though.
It's vital to bear in mind that due to stainless steel rings being harder to find than sterling silver rings, this could limit your possibilities.
In reality, there aren't many stores that carry stainless steel rings.
If you're concerned that your ring will get dented, you might want to think about alternatives like tungsten carbide, titanium, or palladium.
However, it is important to note these materials might cost more. Thus, think about the budget you have set out for yourself. 
Where Can You Purchase Stainless Steel Rings?
Stainless steel rings aren't as easily obtainable as sterling silver, therefore you'll need to shop carefully at jewelry manufacturing or existing jewelry stores.
If you're considering purchasing a stainless steel ring, bear in mind that you should only do so from a reliable vendor.
They should be able to provide information on the stainless steel's quality.
If you have your heart set on a stainless steel ring, then consider the following stores.
Blue Steel Jewelry
Despite not being BBB-accredited, Blue Steel Jewelry has received an A-plus rating from customers.
Based on user reviews, it receives an average rating of more than four and a half stars on Facebook. The business also provides a 30-day return policy and a 12-month fault warranty.
They specialize in sterling silver, tungsten, and stainless steel jewelry.
Etsy
Being that you're dealing with individual vendors, Etsy is risky in many respects. Nevertheless, Etsy has its own return rules, which you should read before placing an order.
In addition to being handmade and distinctive, the rings will be made of stainless steel. The drawback is that occasionally you have to ask what type of stainless steel is being utilized. 
Can You Shower While Wearing Stainless Steel Or Sterling Silver Jewelry?
When used for activities like swimming or taking a shower, stainless steel is safe to be immersed in water. Having mentioned that, it is dependent on the stainless steel's quality.
Chromium is the secret to keeping the metal safe from the effect of the water.
Showering while wearing sterling silver jewelry should not necessarily damage the metal. Although, due to silver being a pure metal, it can react with some things.
The silver may become oxidized by the water, which increases the likelihood that it may tarnish and begin to darken.
Other Metals
Stainless steel and sterling silver are just two of the metals that you could choose for your engagement or wedding rings.
If these two metals don't take your fancy, there are various other types of metals to choose from, all of which have different characteristics.
The strongest metals for rings are stainless steel, titanium, tungsten, and 14k gold.
These metals are regarded as the most resilient when it comes to general lifespan and resistance against environmental influences.
Yet they all have their own advantages and disadvantages.
Tungsten is also thought to be the hardest and most scratch-resistant material, used mostly for engagement and wedding bands.
However, there are several other metals that are also thought to be very scratch-resistant.
It is important to go ring shopping with an open mind on the metals you may want. 
Conclusion 
Despite having striking visual similarities, stainless steel and sterling silver differ in many ways. From their metal composition to their characteristics.
Due to its enhanced durability and capacity to withstand wear and tear from frequent usage, stainless steel is perfect for everyday use.
Sterling silver, on the other hand, is more valuable and elegant than stainless steel, especially when used for jewelry.
It is a personal choice, but buying sterling silver is usually a better choice for wedding or engagement rings.
However, we hope this article has helped you make your decision between sterling silver or stainless steel wedding rings easier!

Latest posts by Lisa Plaitt
(see all)