Wedding bands by nature are cheaper than engagement rings. There are many affordable options that you can consider when making your decision.
You want something that is both representative of who you are and your style, and at the same time suitable for your budget. 
Getting wedding bands is a very fun and special part of wedding planning. For the first time, you and your special one are going to wear a representation of your commitment and love for the many years to come. It's a once-in-a-lifetime experience!
Having said that, a wedding has many expenses and if you could save on wedding bands, that would be a great help.
In this article, we'll suggest some affordable options that may help you make your choice. Let's get started.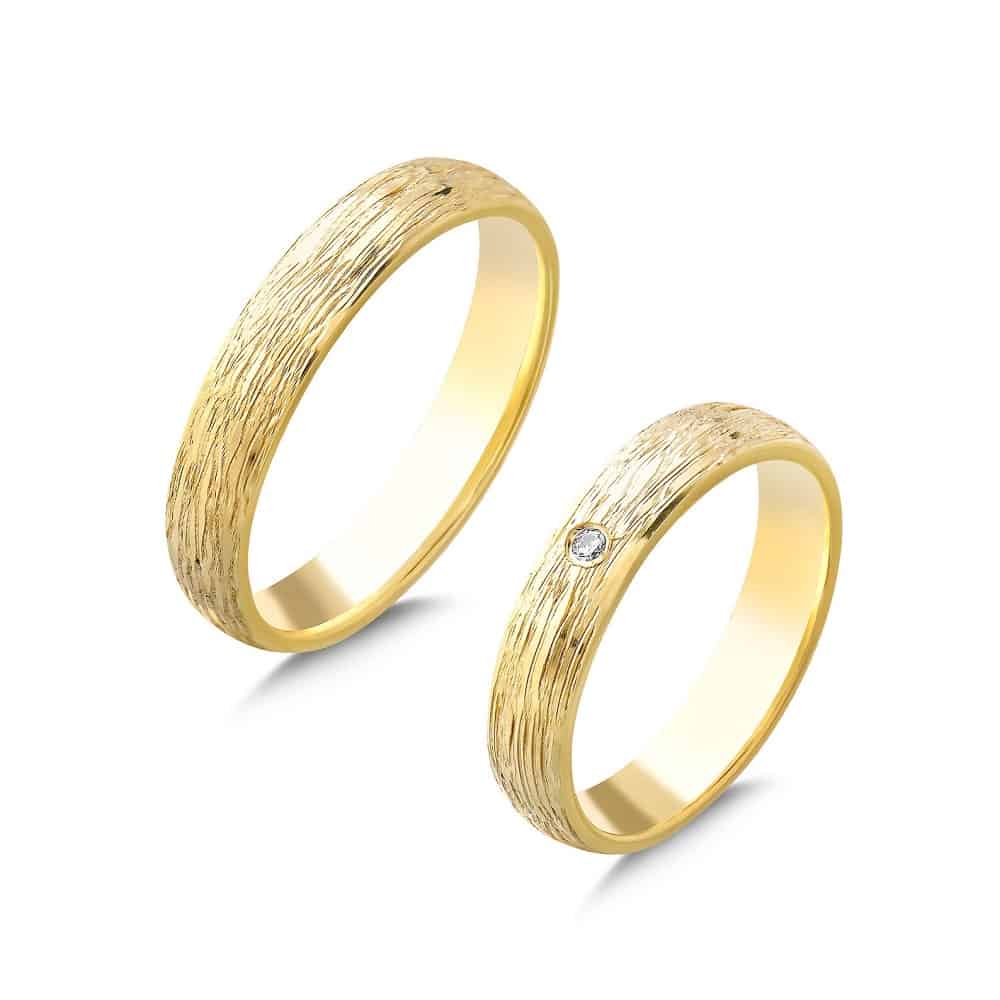 For nature lovers out there, these lovely art-deco wedding bands feature a tree bark pattern on yellow gold. The rings are exactly the same except for one having a zircon centerpiece. 
The set can be personalized in rose, white, or yellow gold in 14 or 18k. If you're looking for a classical look, yellow gold is a great option. For a more modern touch, white and rose gold do well.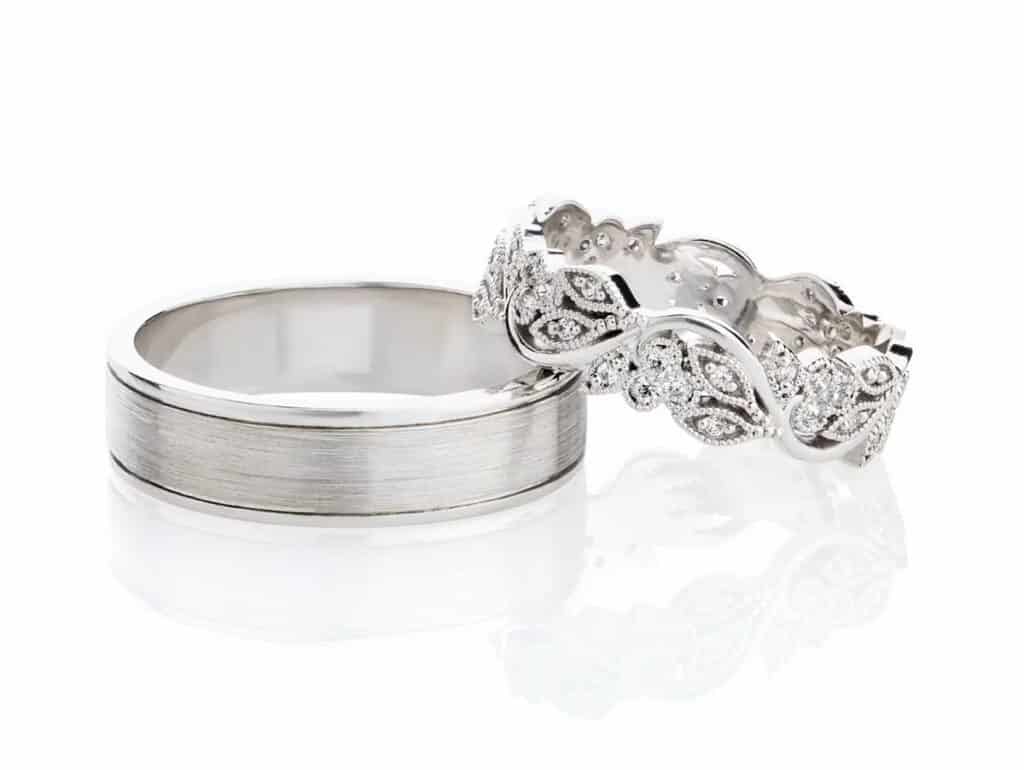 If you're interested in a feminine and masculine set, this is a lovely choice. The bride's wedding band has a floral design with diamonds (which can be changed to zircon for more affordability).
This shade of gold with a matte finish gives a vintage feel. The matching ring is a wider, simpler band in the same color tone and finish. The set can also be made in yellow or rose gold.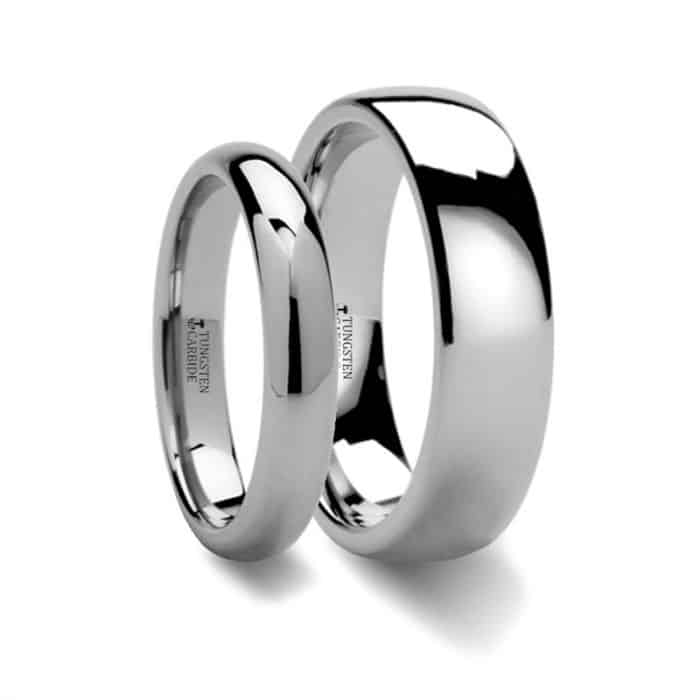 If you're looking for something that is classic and robust, this tungsten set can be a good option. While the design is exactly the same for both rings, the sizes of each ring can be customized from 2 to 12 mm based on your preference.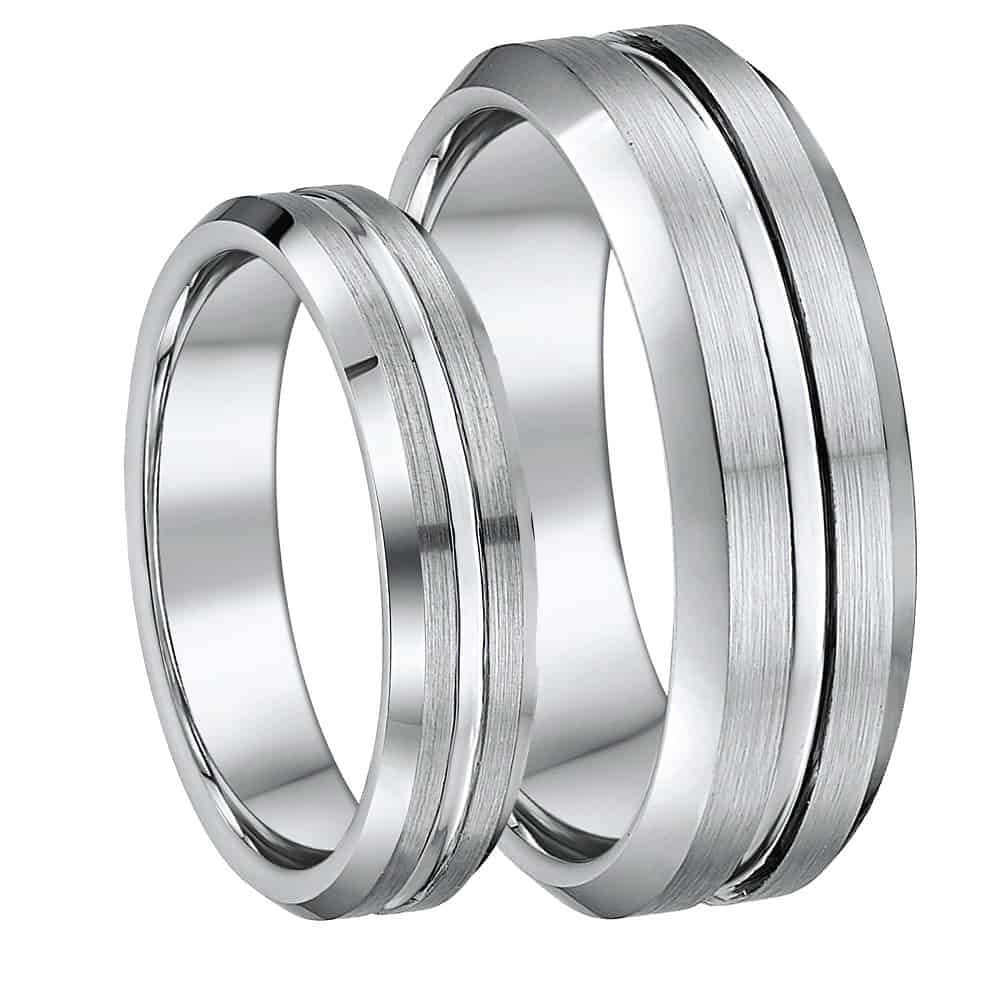 Another tungsten ring set, these come in with additional detail and a matt surface. 'Hers' comes in 5 mm and 'his' in 7mm.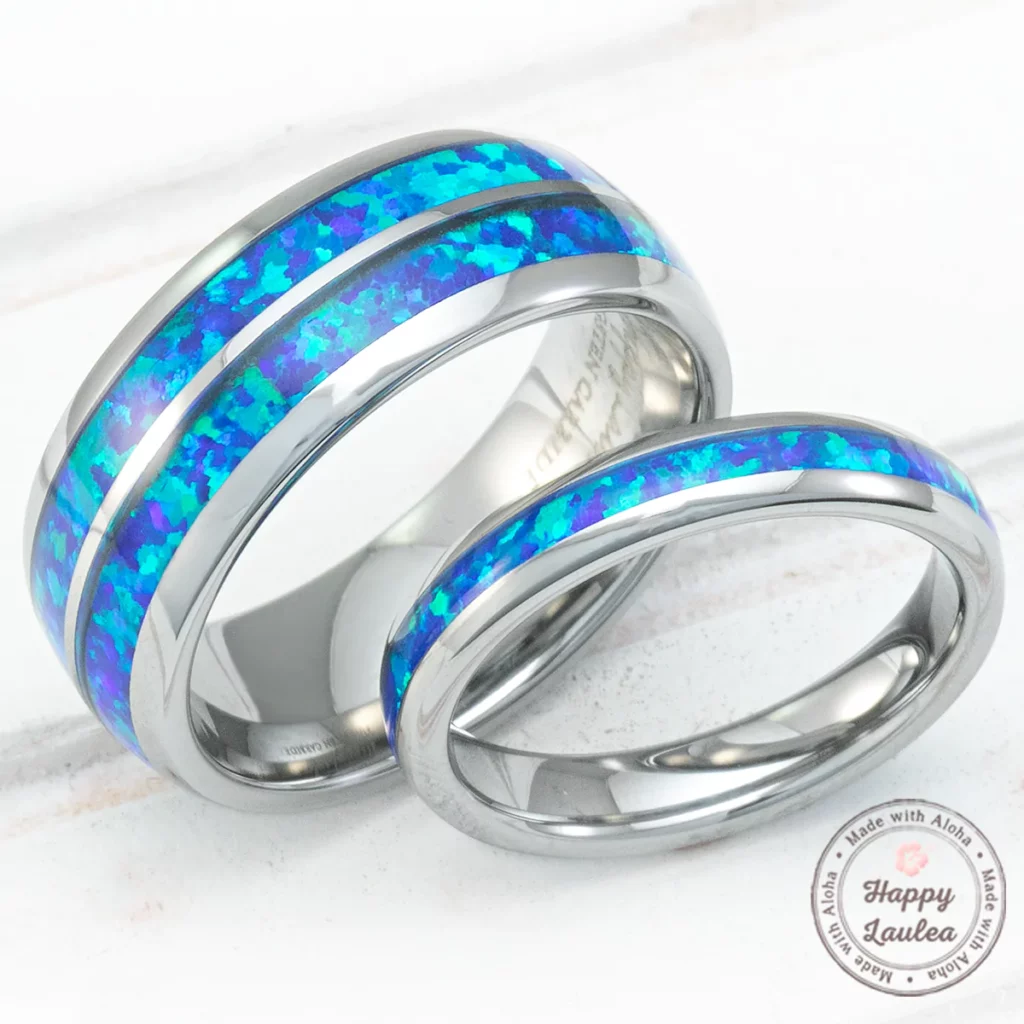 If bright blue is your color, these extraordinarily blue opal rings are the next level. Set in tungsten carbide, one comes with a dual layer of stone and the other a single layer. 
These can be personalized by adding an engraving in the interior of the ring.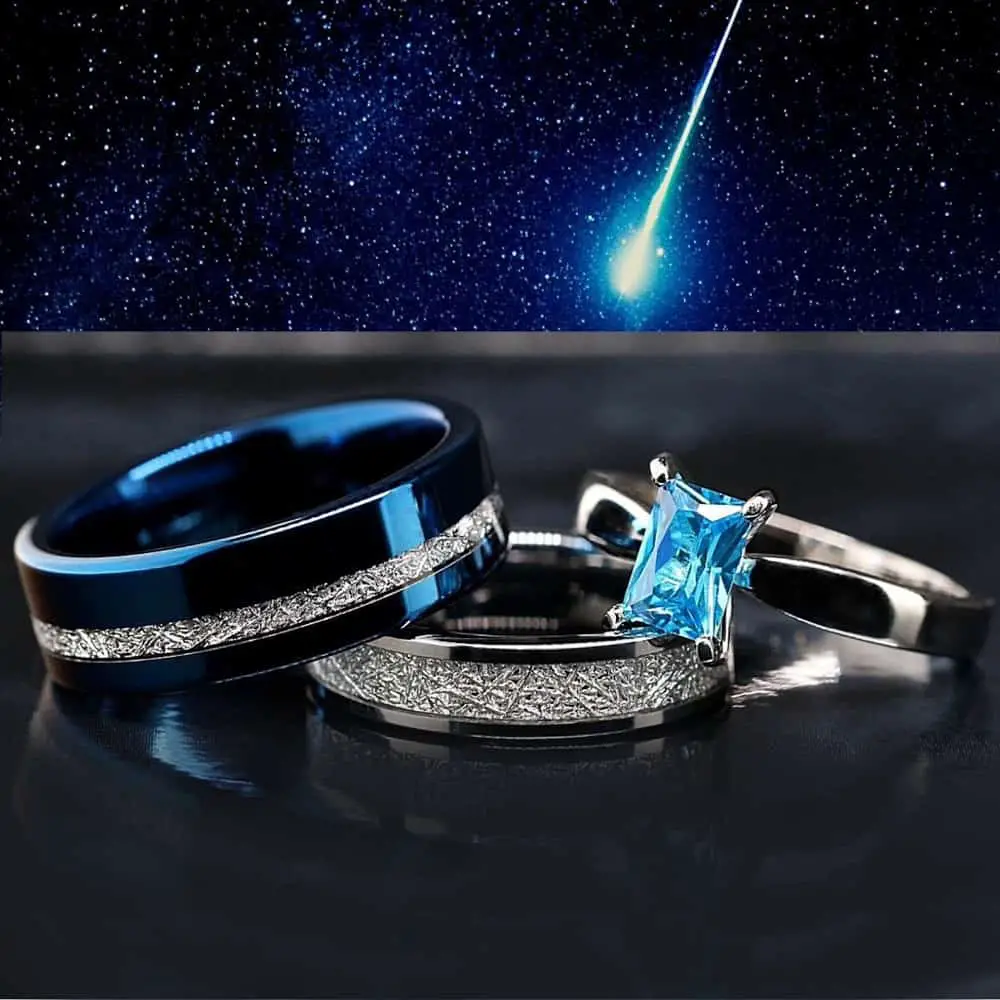 Interested in a space-inspired blue couple set? This three piece tungsten wedding band set comes with a lot of blue and meteorite for those couples who want creativity. 
The bride set comes with a solitaire ring with blue zircon centerpiece and a separate band with a wide meteorite inlay. The groom's band is wider, all blue with a slim meteorite in-lay.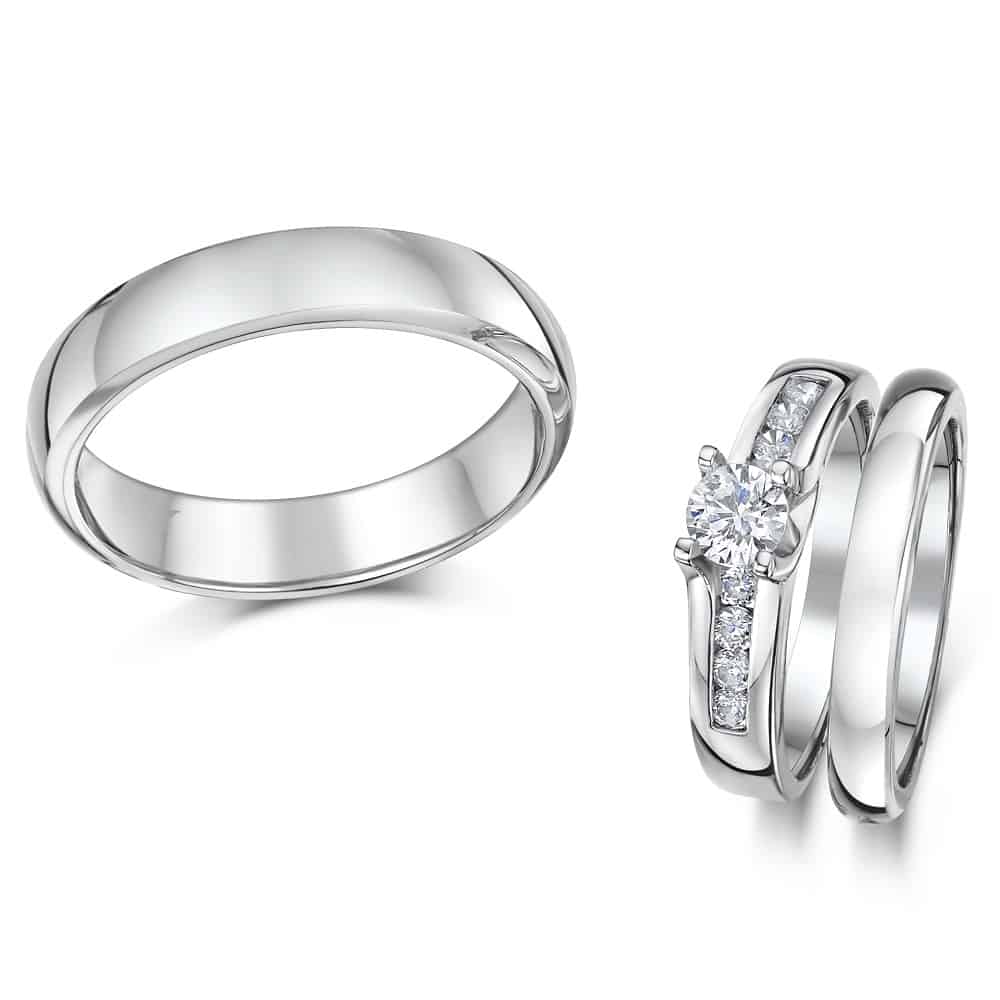 Looking for class, quality, and value all in one? This vendor offers wedding band sets that come in 3 pieces which include a set of 2 matching rings for the bride. 
This hypoallergenic cobalt ring set features a centerpiece in a peg-head setting flanked by diamond-shaped stones.   
The finish can be customized and interior engravings can be added to the rings.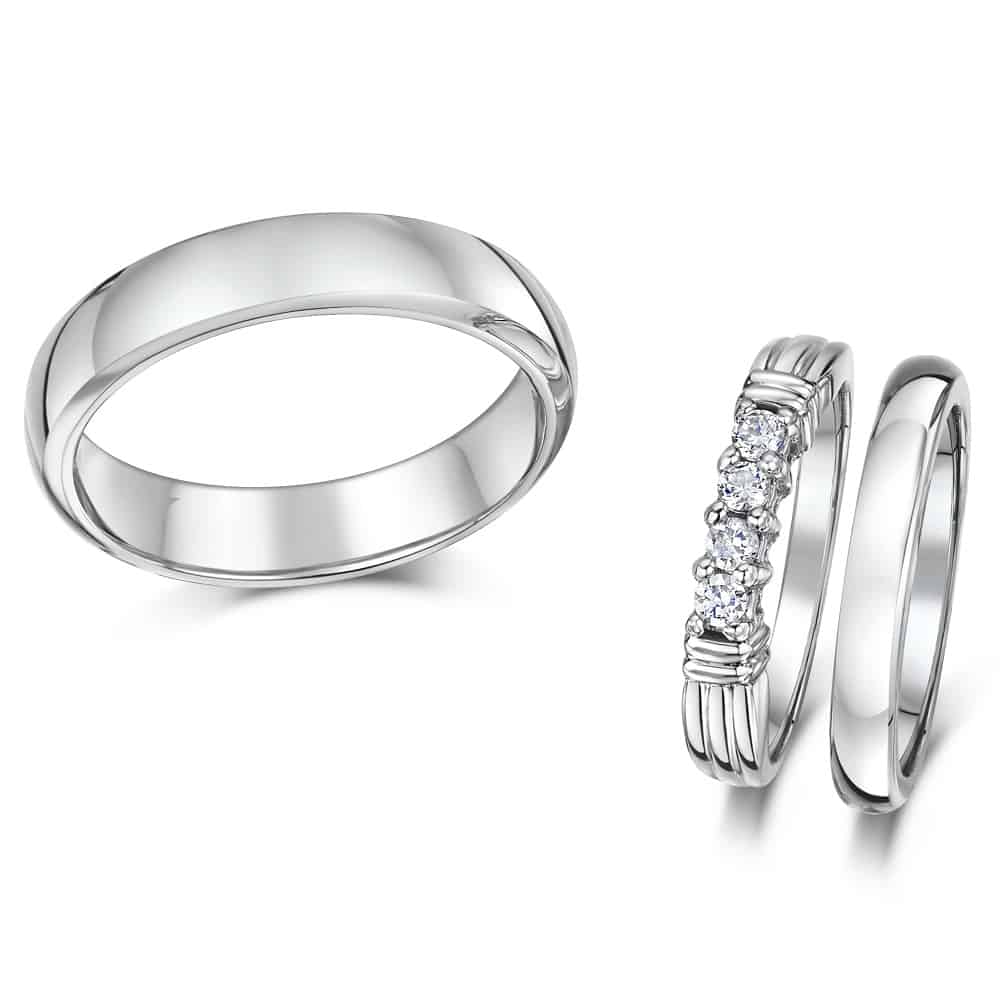 Another customizable set of 3 rings – 2 for the bride – made with cobalt. One ring features four diamond-looking stones for added detail. The solo ring is 5mm while the other two are 3mm each. Engravings can be added.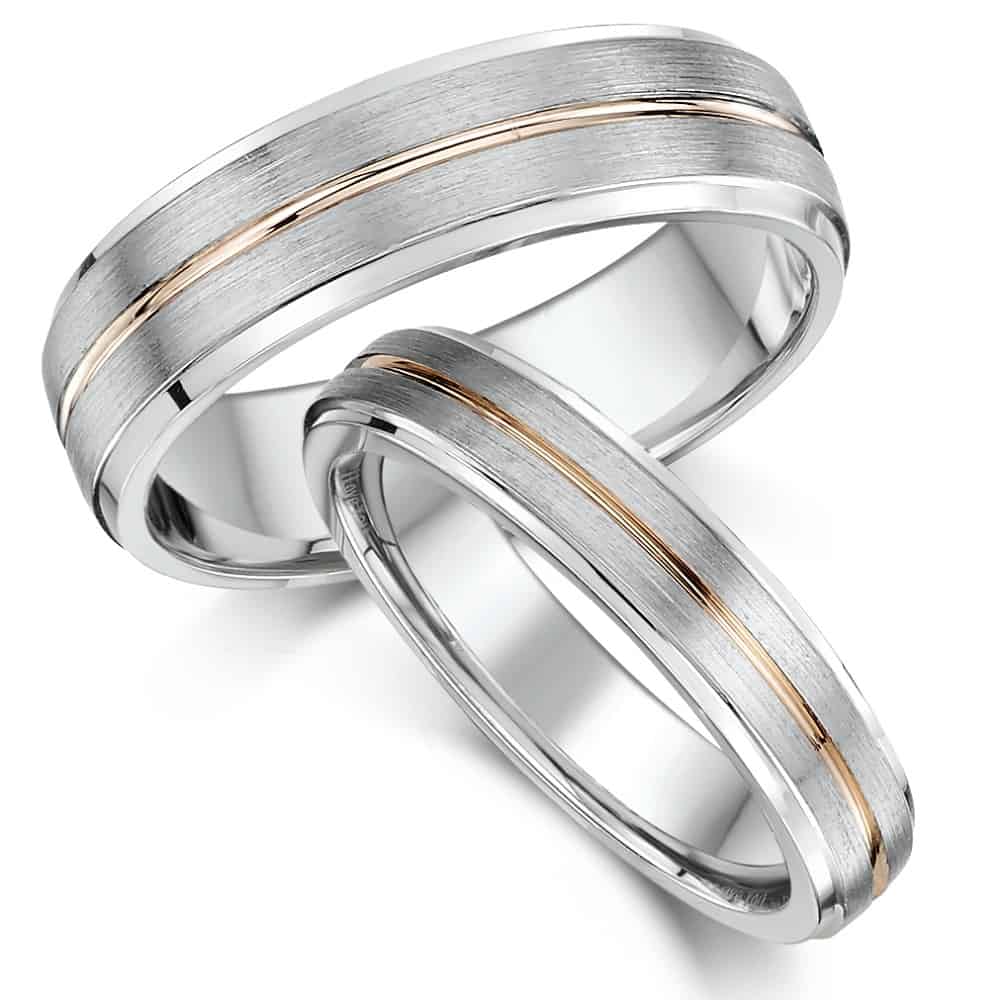 Looking for a simple matching wedding set with some gold in it? This sterling silver ring set with a 9k rose gold ribbon might just be for you. 
Showing the world how your love is forever etched on his heart? This lovely set features nature-inspired silver rings with a feminine twist for her and an imprint of the feminine ring on his band.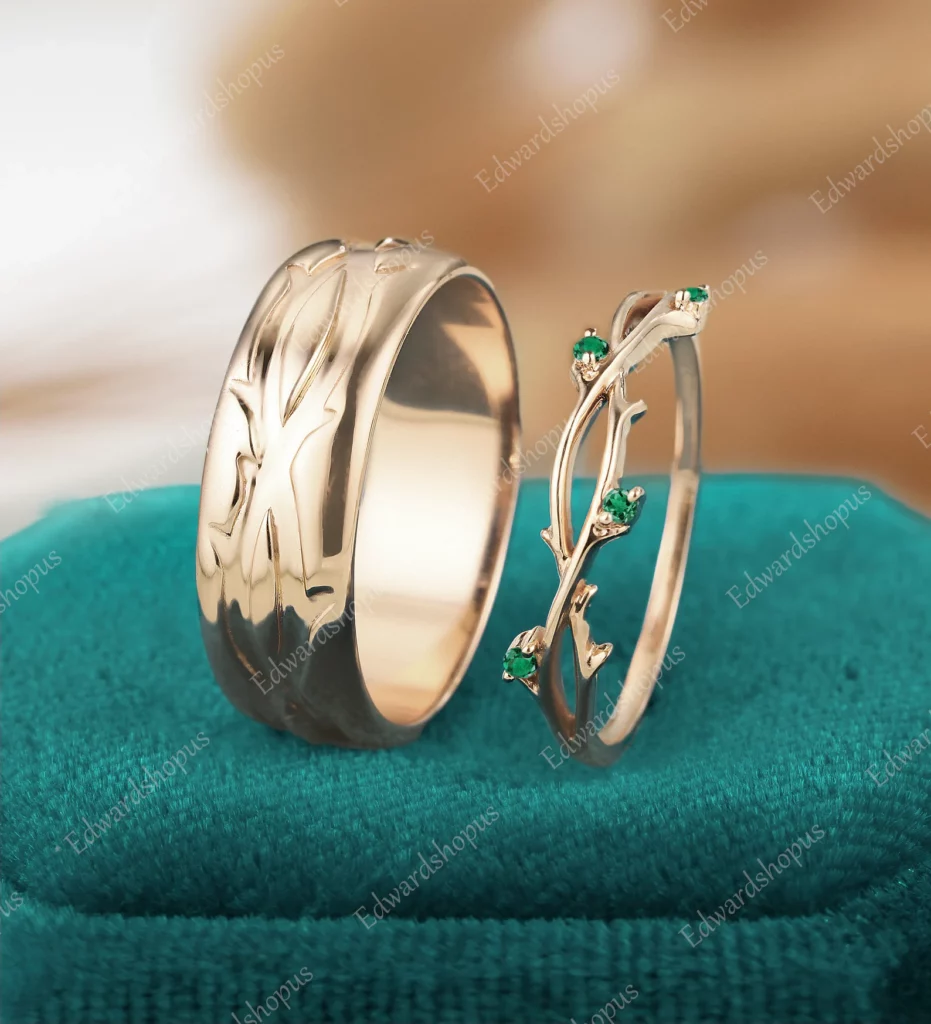 Vintage, nature-inspired, and precious stones? This is the ultimate mix for couples looking for an artistic set. 
Rose gold branches ending in emerald make up 'her' ring while 'his' ring has an imprint of her ring on a band.  These rings are made in palladium, platinum, and gold.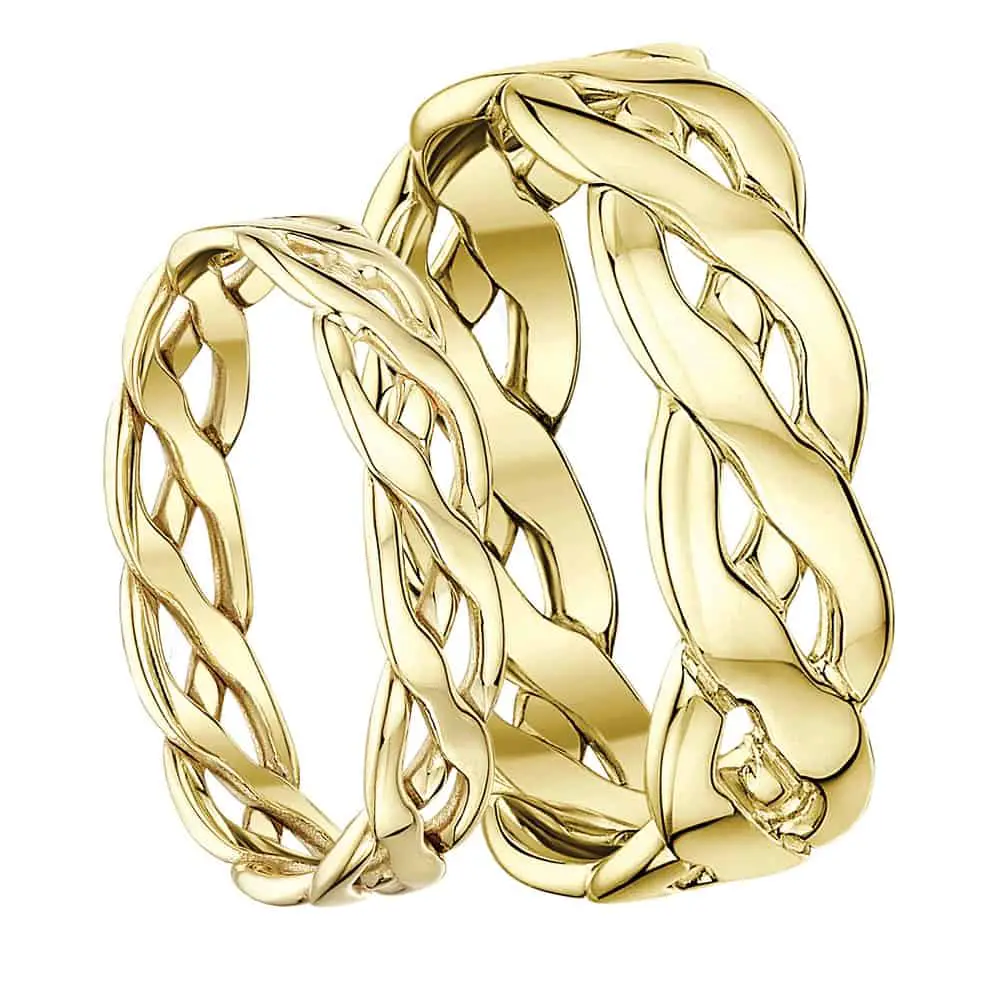 Looking for style, affordability, and sophistication? These Celtic twisting ring set comes in a 9k yellow gold. Apart from the width difference, the rings are completely similar, showing the world you belong together and completely match!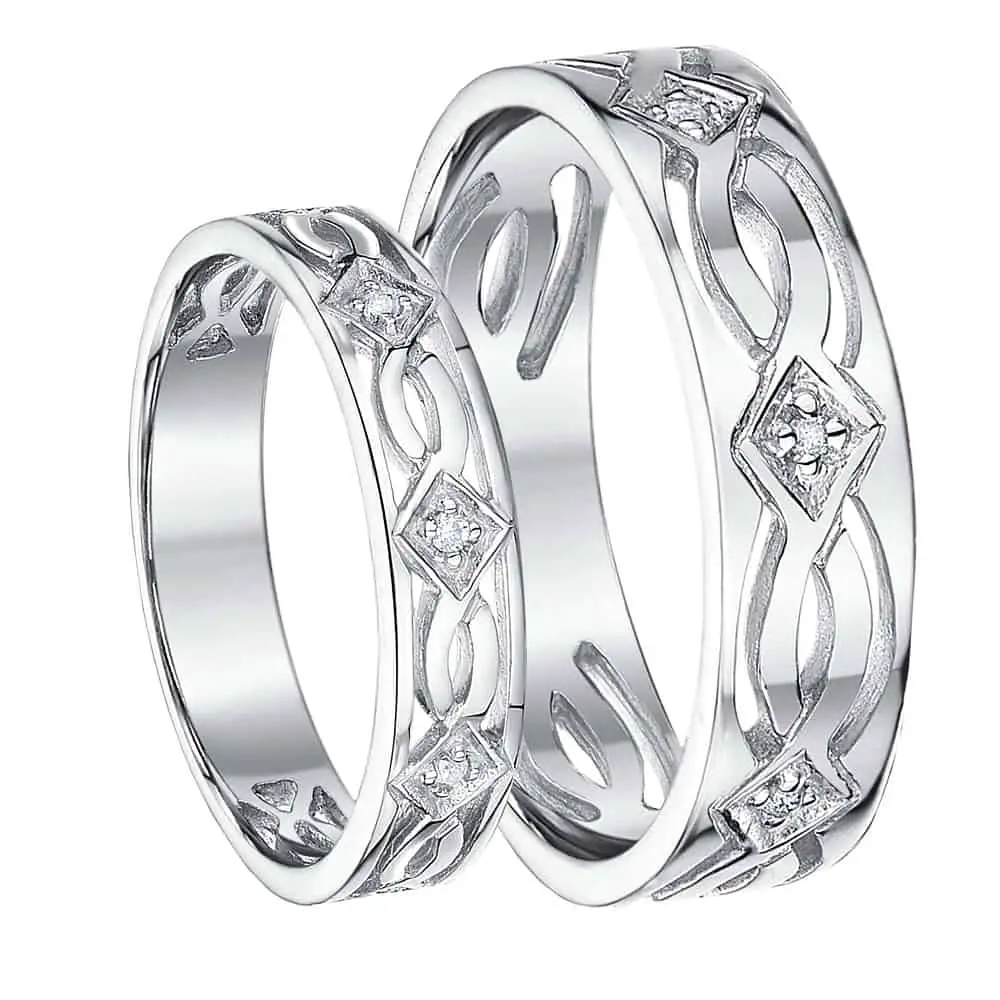 Another Celtic style ring set option, these rings have more detail in comparison to the previous set, if that's your preference. Each ring features 5 diamonds in a box-setting and are made in 9k white gold.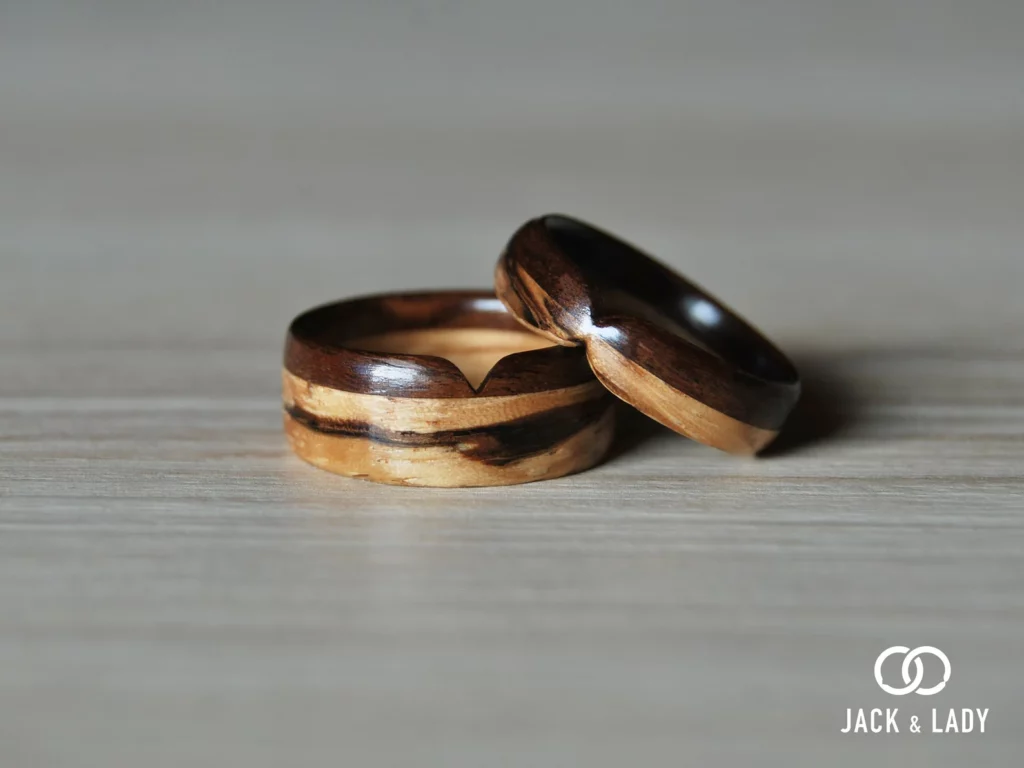 If a non-metal ring set is something you would consider for practicality, allergy concerns, or any other reason, there are many non-metal ring options. 
This wooden couple wedding set is made from Zebrano and cocobolo wood in a bentwood setting which makes them very durable. The rings are designed slightly differently with 'hers' in a bow shape and 'his' with a victory bend.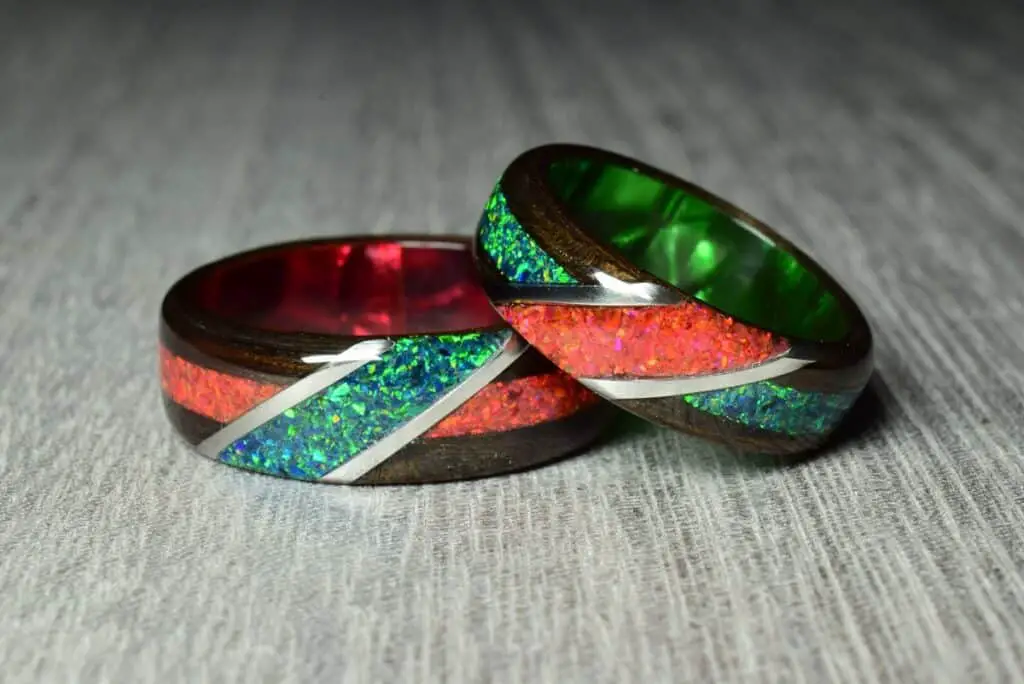 Into a lot of color and looking for variety? This wedding set surely offers a lot! Using multiple components – crushed ruby and green opal, eucalyptus wood, stainless steel, and acrylate – these rings are scratch resistant and waterproof.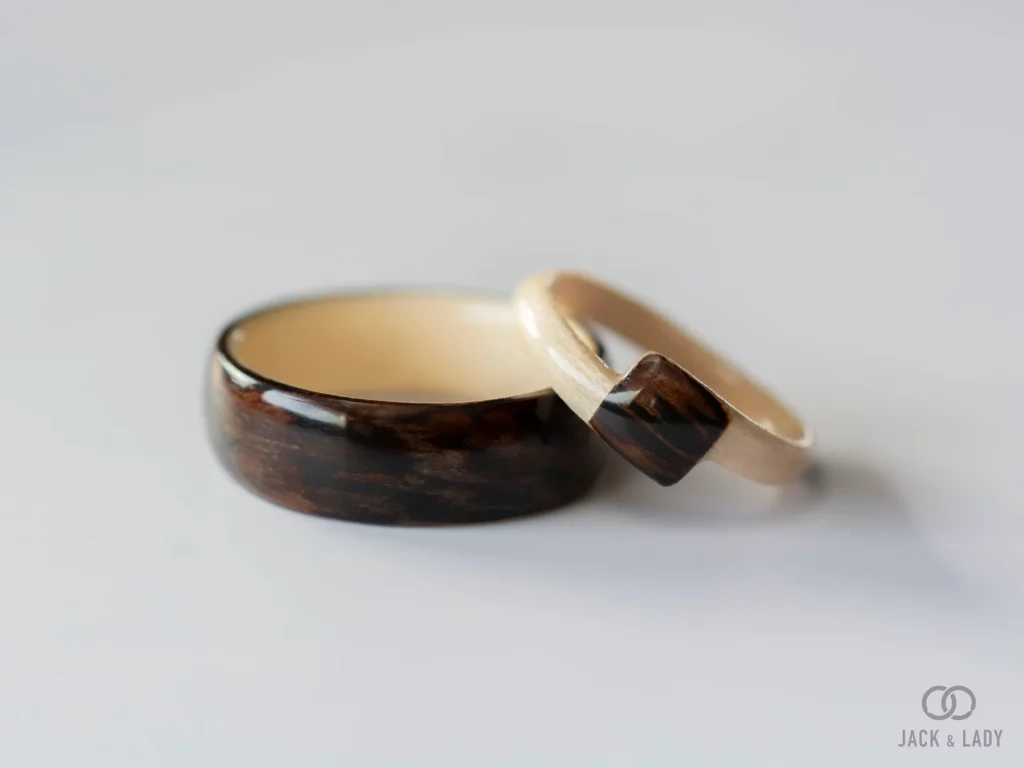 Creativity at its best with this gorgeous wooden couple ring set! This minimalist beige and brown duo rings take it to the next level with a depiction of a centerpiece all in wood. 
Made from maple and wenge woods, these bentwood rings are a great option for those who are looking for alternative wedding ring options.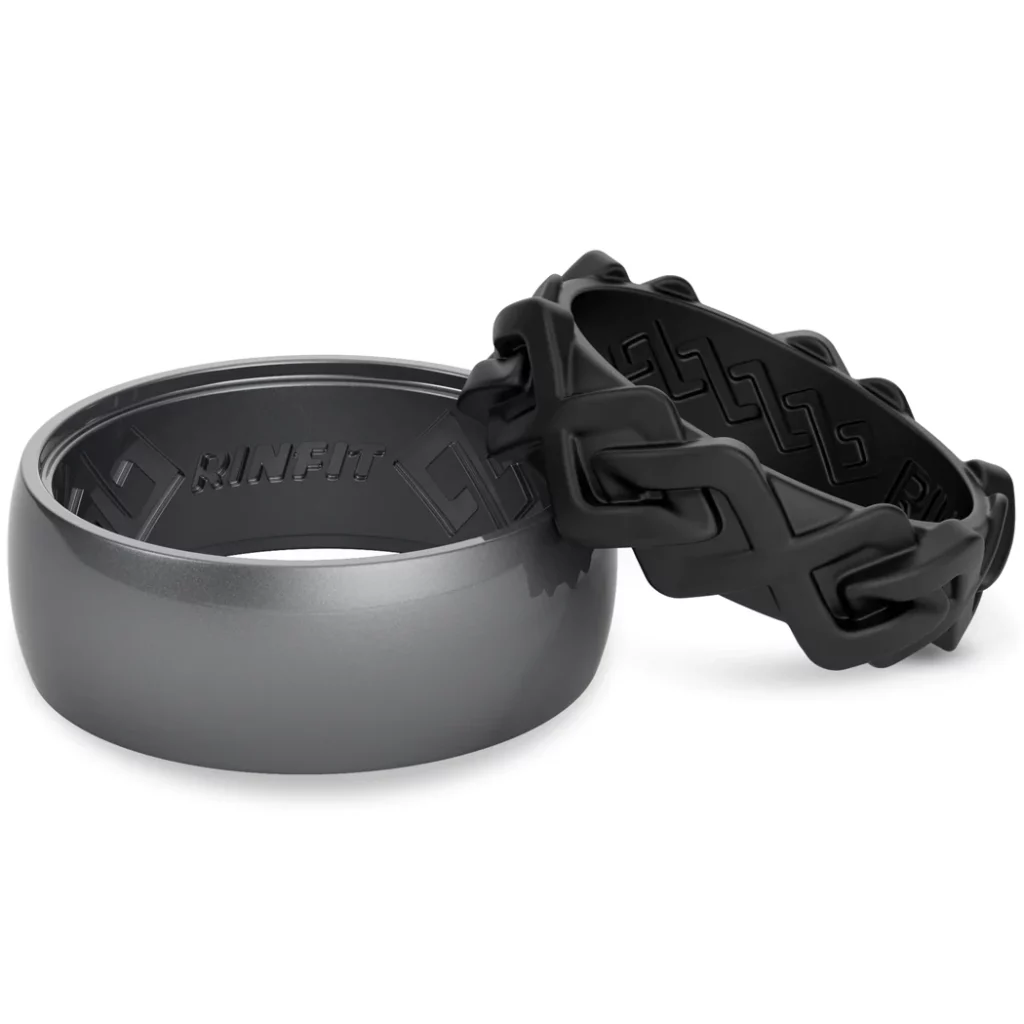 Looking for comfortable, matching, alternative wedding ring set? These ultra cheap and quality silicone set are a great option.
Frequently Asked Questions
Are couple wedding ring sets more affordable than buying separately?
Couple sets can be more cost-effective than individual wedding bands as they often have similar designs and materials and come in a package. It's a bit like buying a return ticket compared with 2 one-way tickets!
Do I buy a couple wedding set with my partner?
Yes you can. This depends on yours and your partner's views on this which is shaped by your cultural and social backgrounds. In most Western cultures, it is now more than ever acceptable to buy couple wedding rings (see also: 15 Astonishing Viking Wedding Rings For The Courageous Couple)together as a symbol of equality. 
Do couples split the cost for a couple wedding set?
This depends on a few factors. Depending on where you are from and your customs, couples may or may not opt to split the cost. However, it is now more common than ever to split the cost, as the cost of living is on the rise in many countries around the world.
Summary
If you and your partner are looking for more affordable couple wedding sets, there are a variety of options available. Remember, it is always cheaper to buy a couple set versus individual rings, so definitely more affordable to buy a couple set. 
Some metals are cheaper than gold and platinum such as silver, tungsten, and cobalt. And stones as zirconia and moissanite are more affordable, yet great alternatives to traditional stones such as diamonds.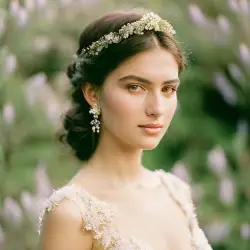 Latest posts by Rosie Liliy
(see all)